Case Study – Villa individuelle avec Piscine – Andrea Bassi, 2004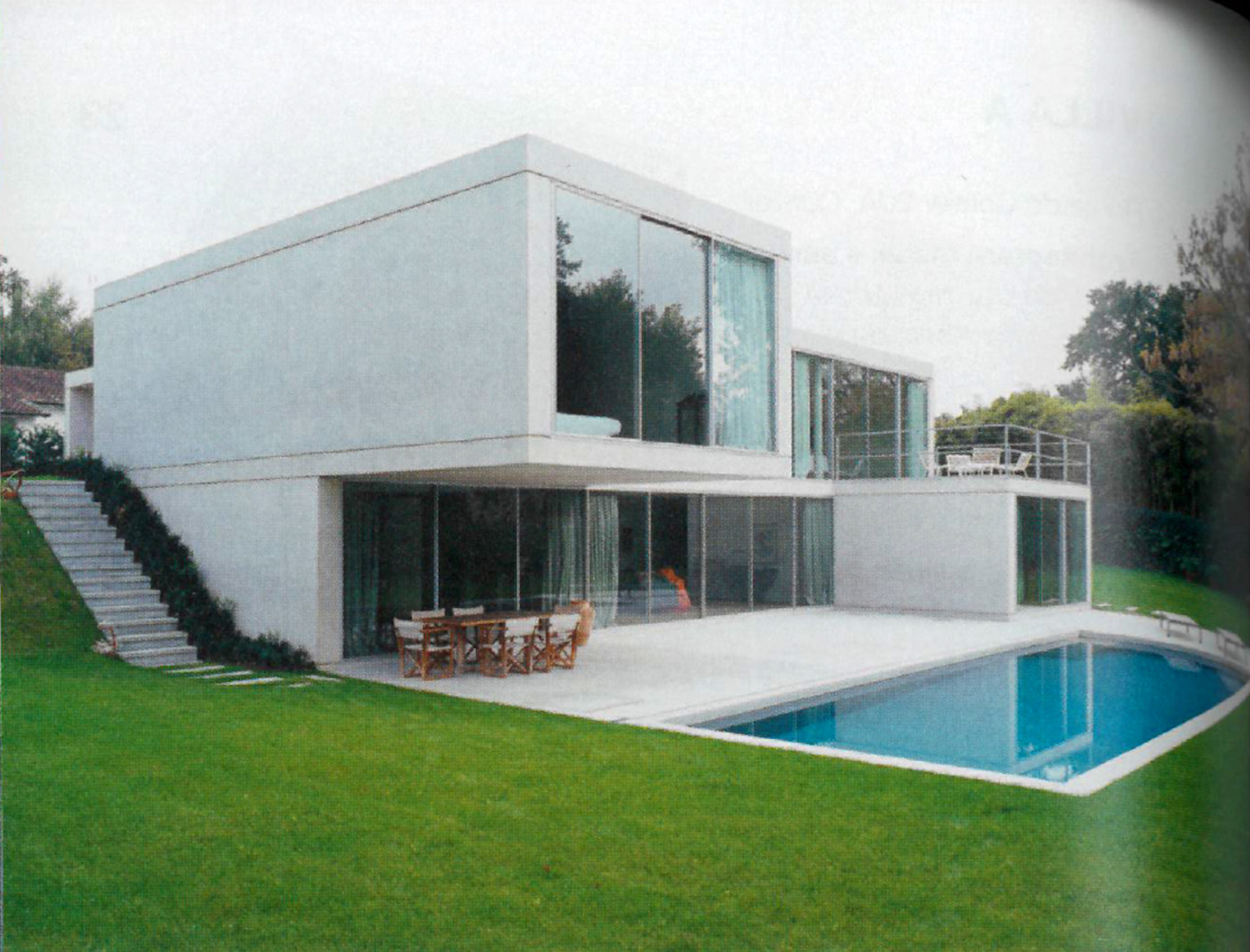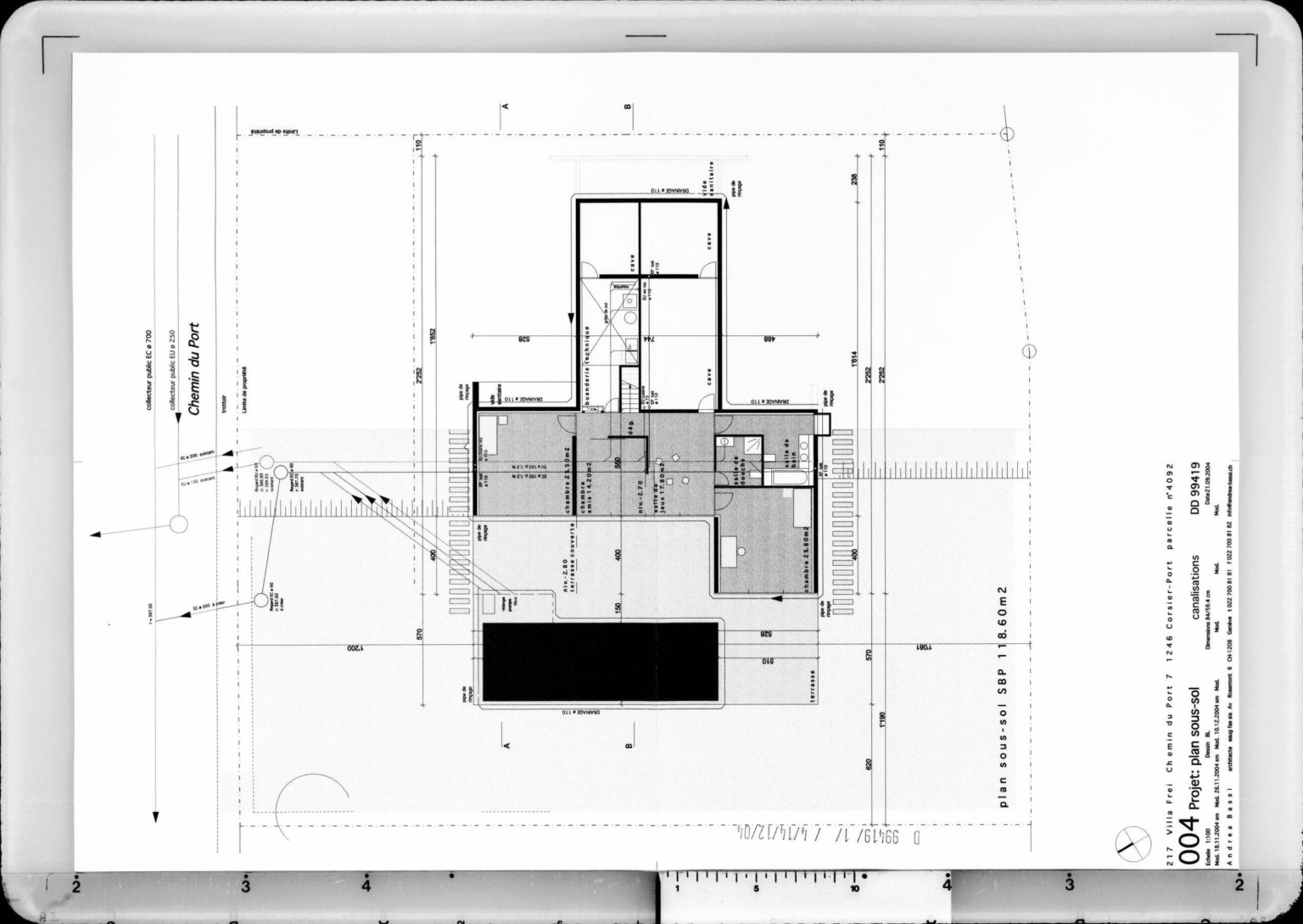 Corsier, Genève
By looking at the luxury family house, one sees the architect's intention to design the spatial arrangement and the window placement based on the topography of the place and the solar path.
The villa is divided into two parts. The east-southern site is windowless and half buried into the ground due to its sloping plot. There is no direct incidence of light; the rooms are dark, cool and used as garage and utility rooms.
The north-western villa side is contrarily rich with large window façades in two directions. That not only allows an excellent direct solar access, but also lets in fresh air. The interiors are bright, vivid and kind of transparent, making the rooms perfect for the living. One also has access to a balcony and two terraces in opposite directions.