Case Study – Villa Ruetschi – D. Deriaz, B. Junod, F. Michaud, G. Peduto, 1997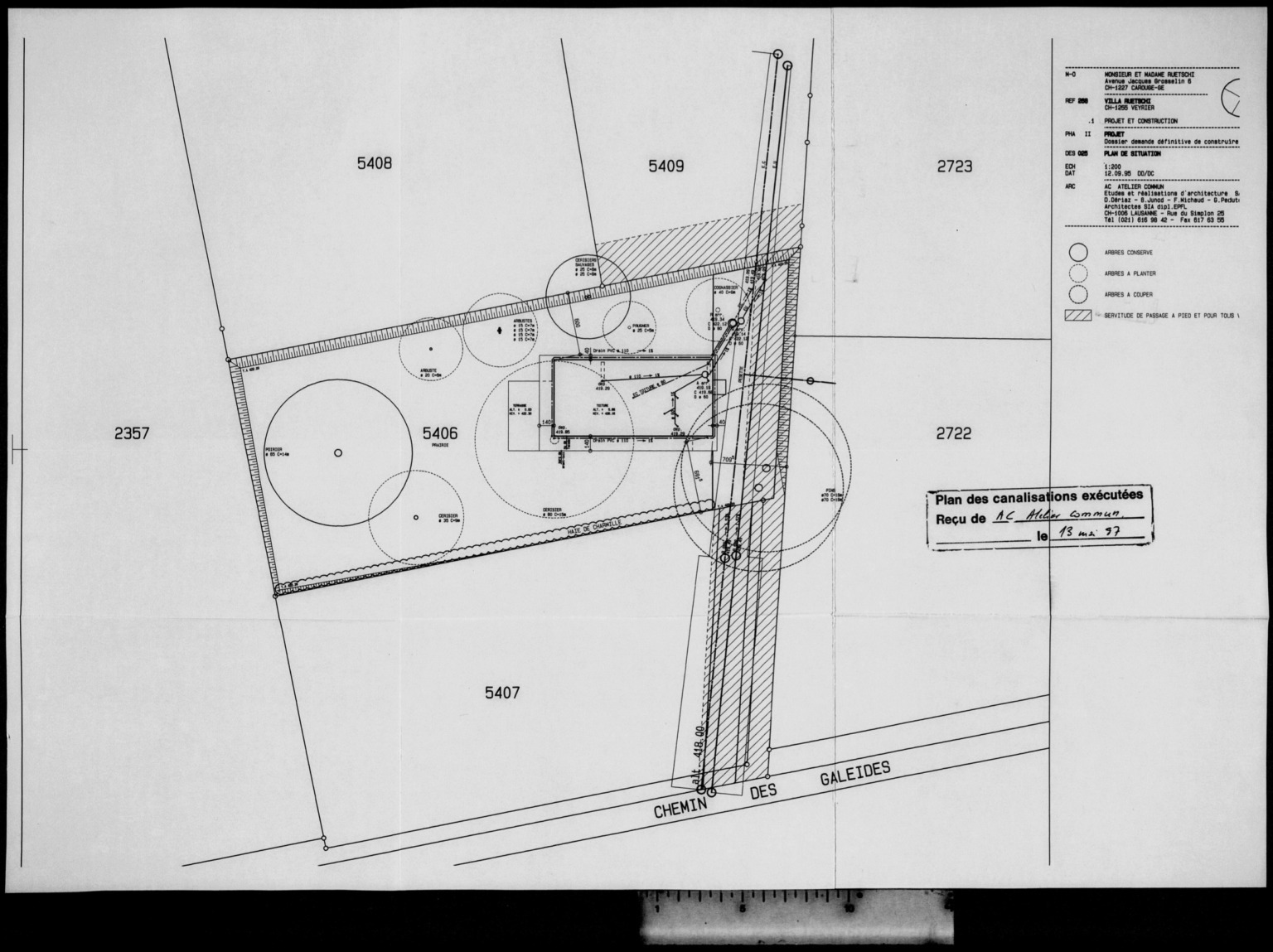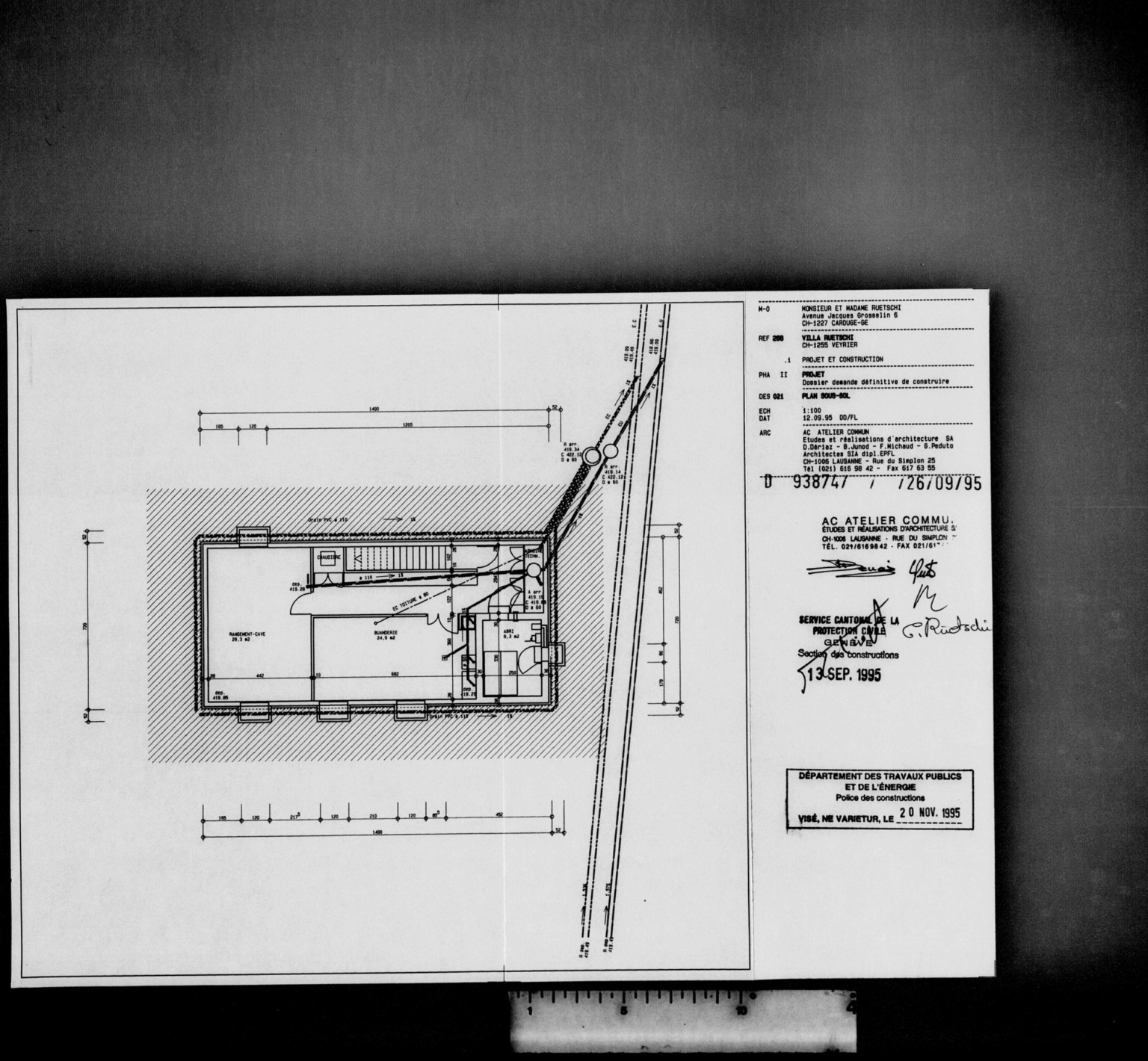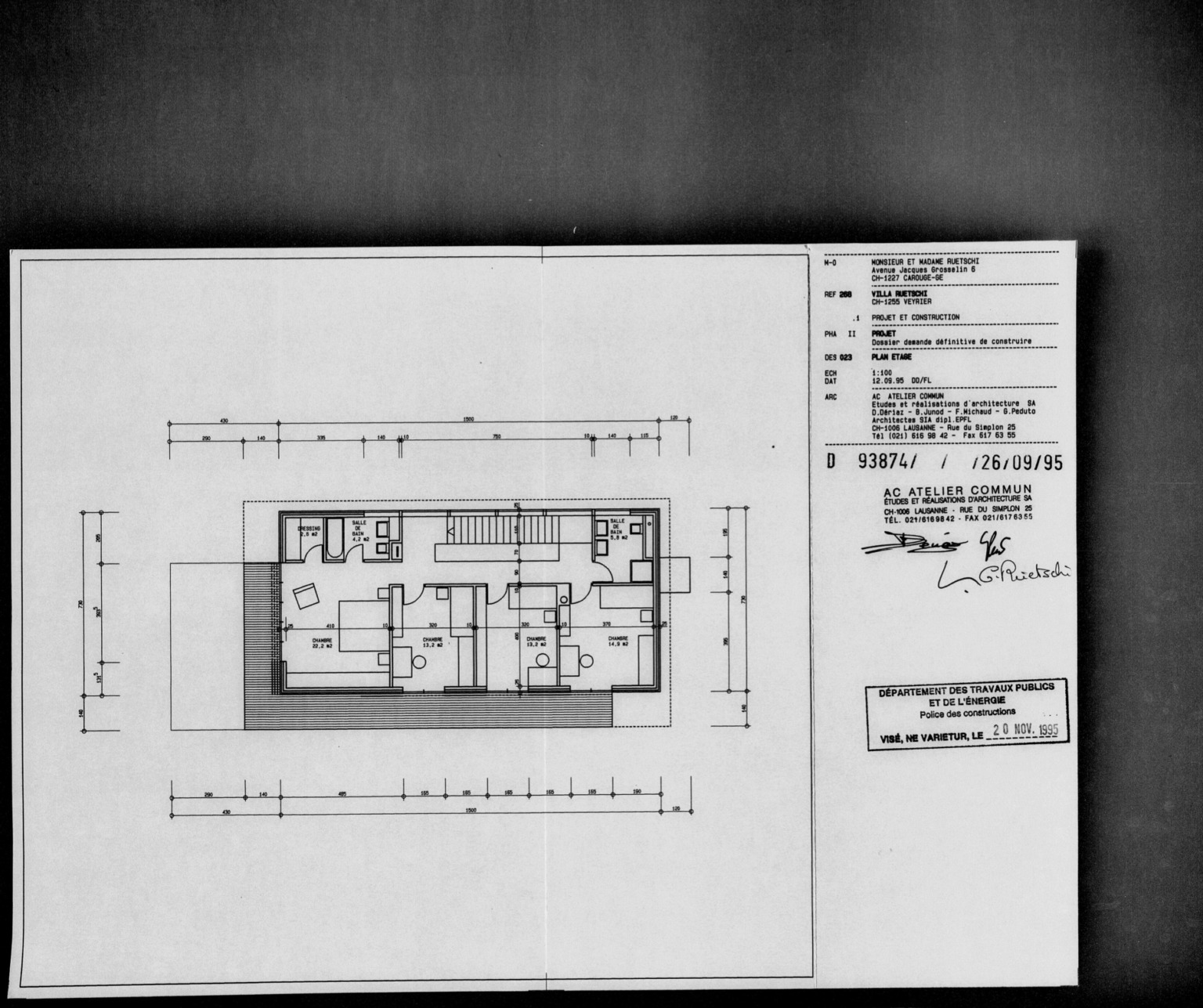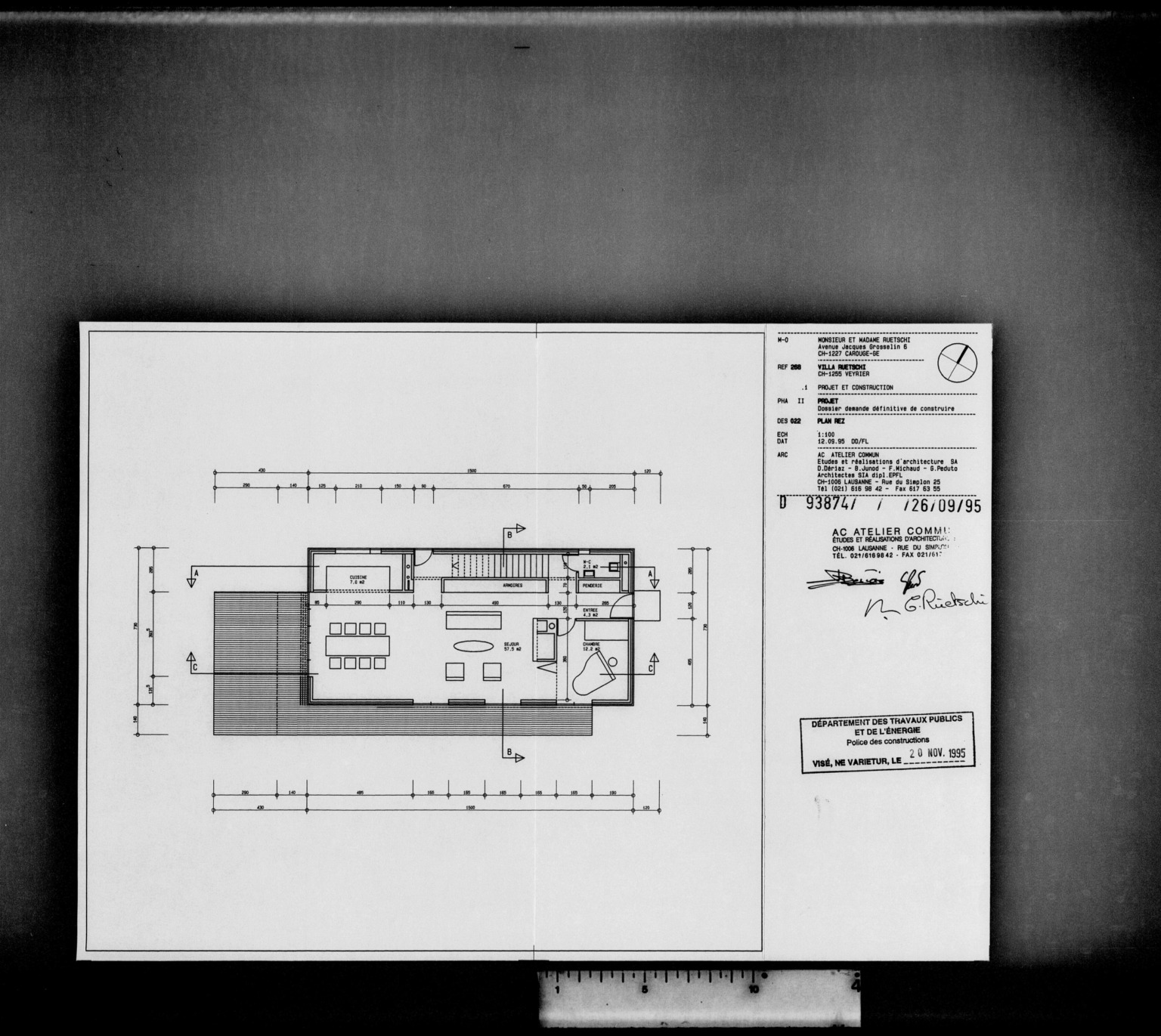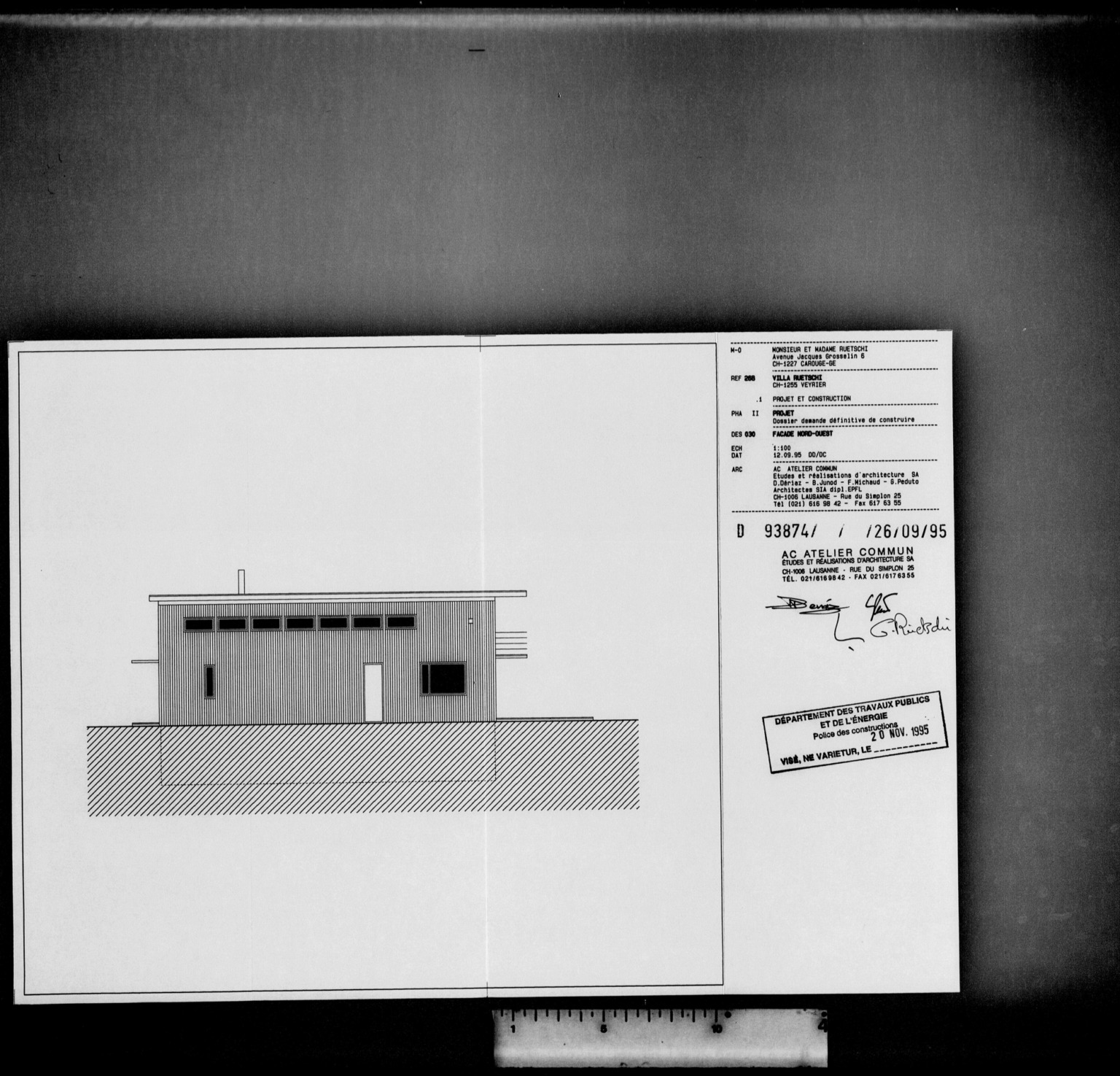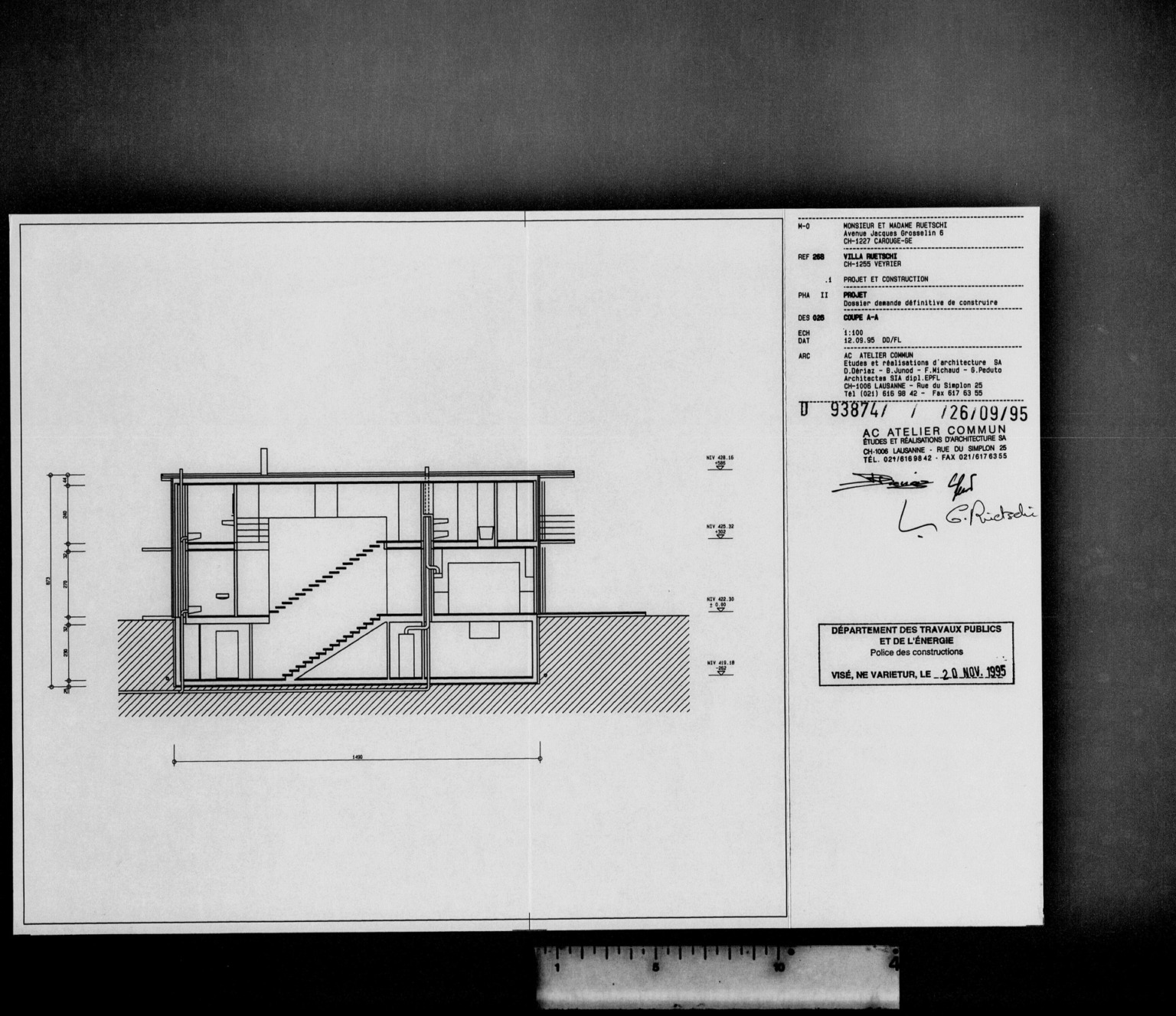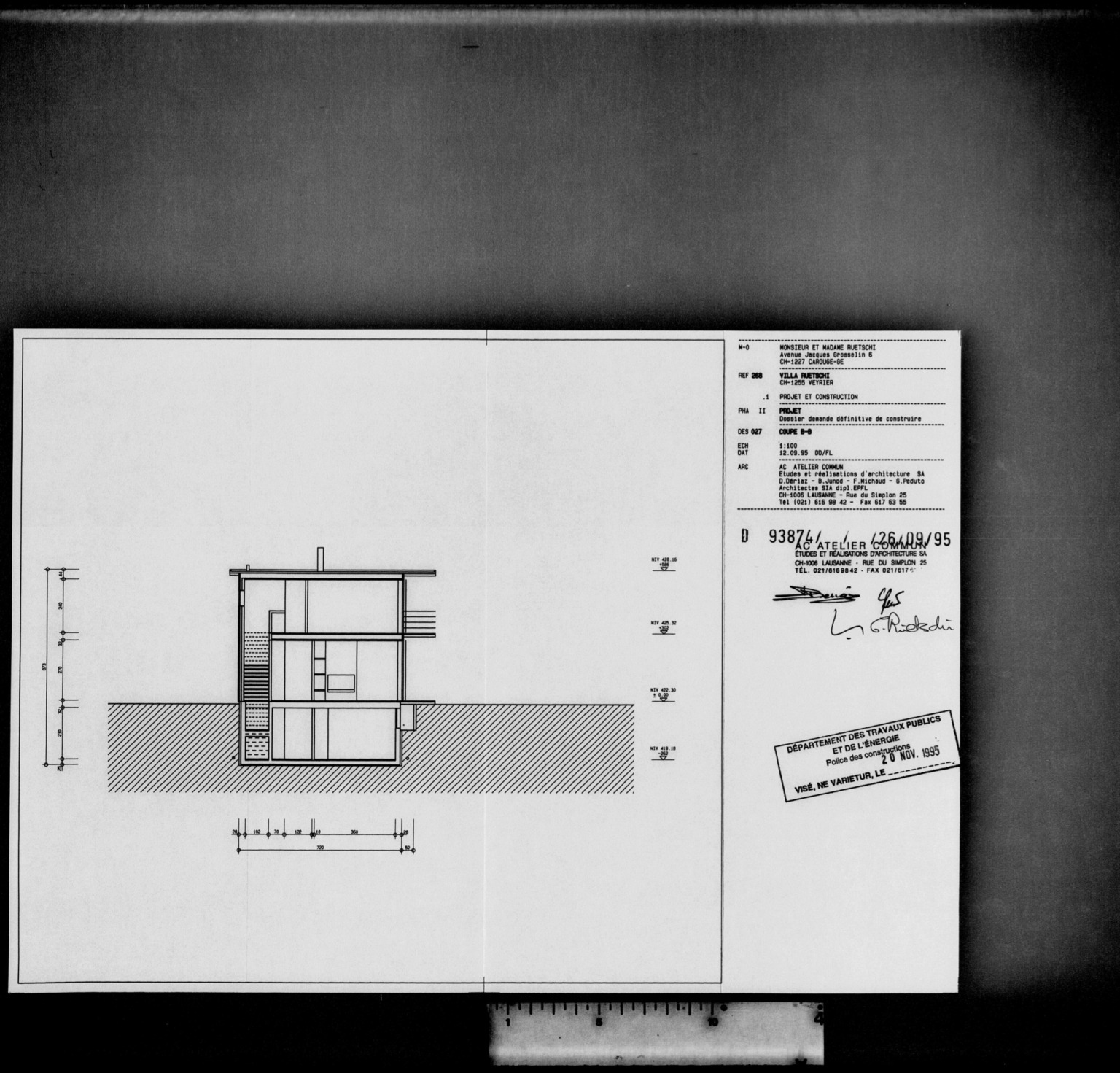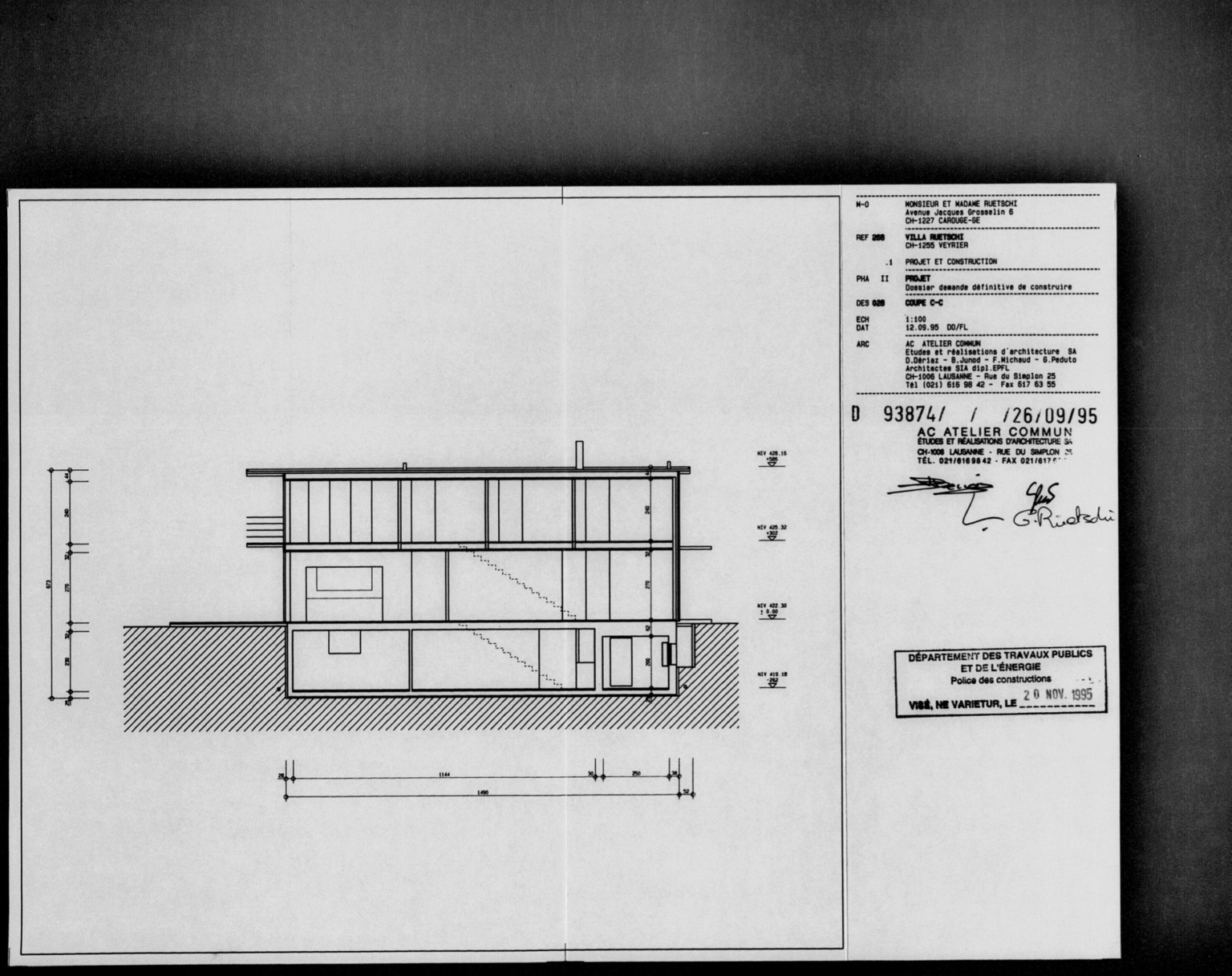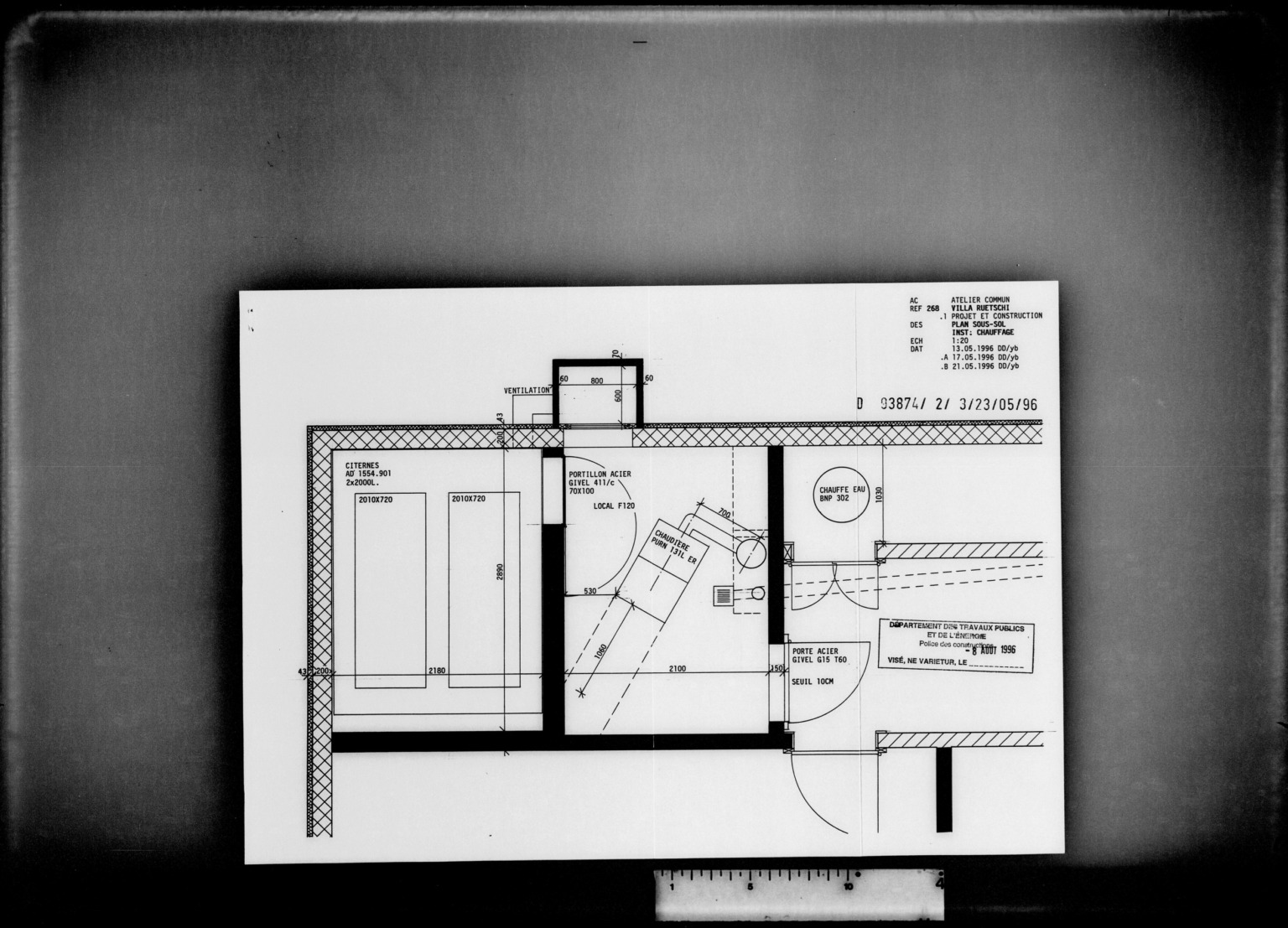 Veyrier, Genève
Villa Ruetschi is in Veyrier, where in the past was mainly agriculture. In the 1990s, when Villa Ruetschi was also built, the neighborhood was restructured into a residential neighborhood. So there are a lot of old farmhouses in the surrounding area, which makes the flat roof of Villa Ruetschi stand out.
From the masses and the number of bedrooms it can be concluded that it is a house for a (lower) middle class family. Villa Ruetschi, like Zumthor's studio, have two closed facades and two open facades facing the private space. The with wooden slats cladded facades illustrate the closedness.
Through the placement of the windows, it is possible to infer the rooms behind them and to gives them a hierarchy, because the larger the windows are the more time is spent in the rooms behind them. The light shining through the windows naturally guides every visitor of the Villa through the house.