Case Study – Villa à la pointe à la Bise – R. Frei, J. Hunziker, C. Hunziker, 1973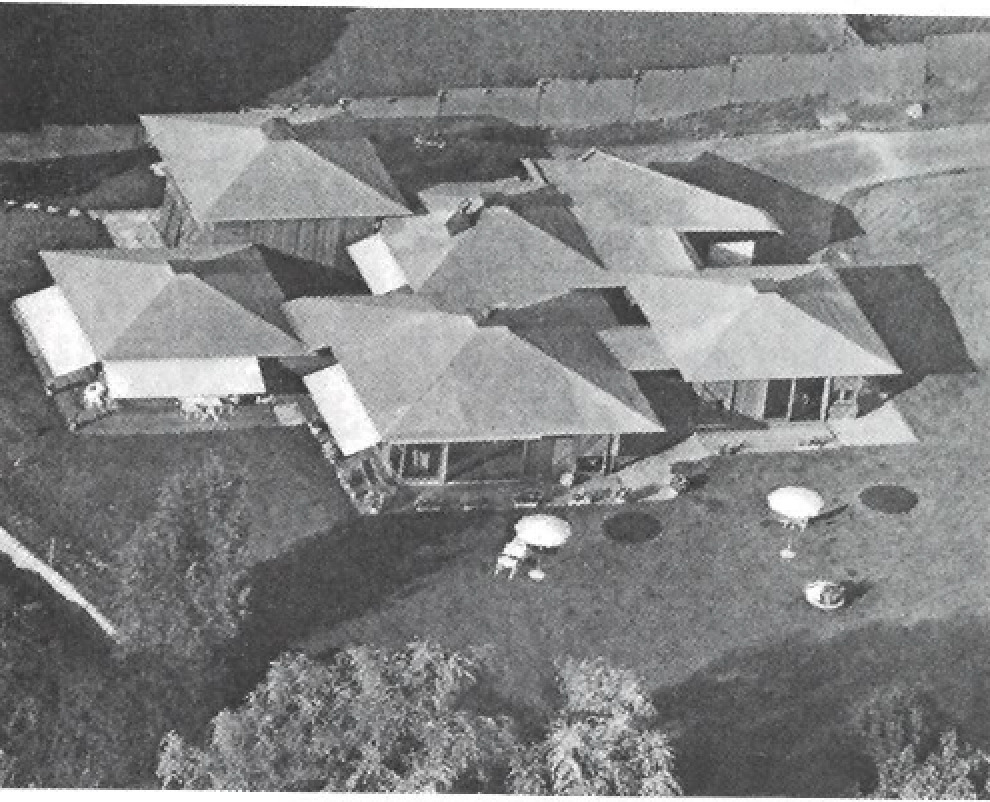 Collonge-Bellerive, Geneva
The villa is located on the eastern shore of Lake Geneva. Under the large staggered roofs, it consists roughly of several square rooms of varying sizes and purposes connected to each other.
"The search for comfort without conservatism, warm and in direct communion with vast, unspoilt nature." To achieve the architect's goal large, bright windows are installed mainly on the west and south sides to the lake. In order to seek even more view of the appealing nature, columns used to support the roof frame are set away from the corners.
Whereas on the north side there is a trail to the lake while the east side adjoins with neighbouring parcel. To protect the privacy of the occupants, these two sides have only small or even no windows.