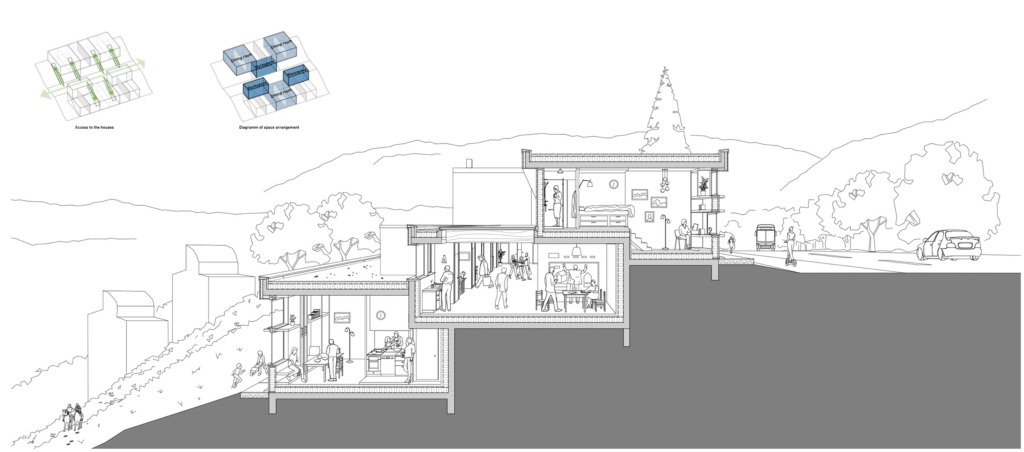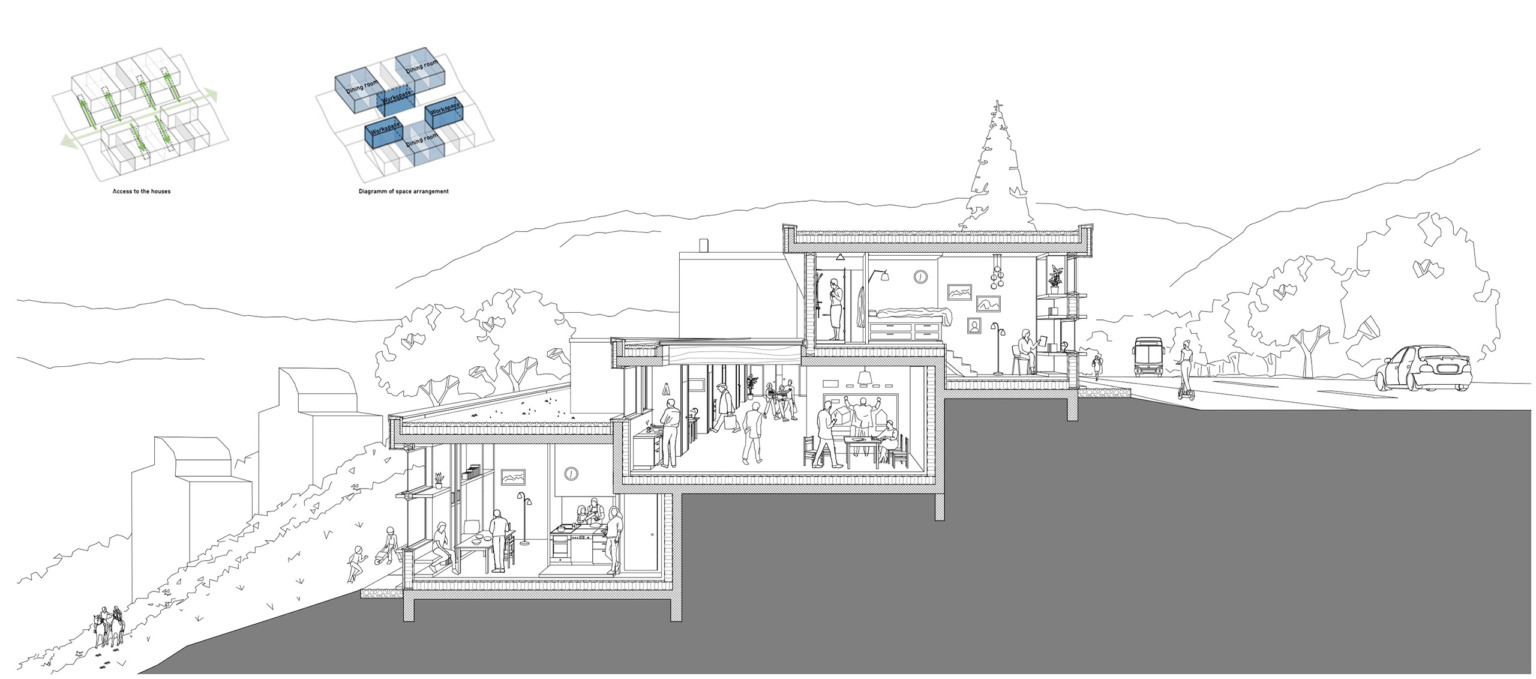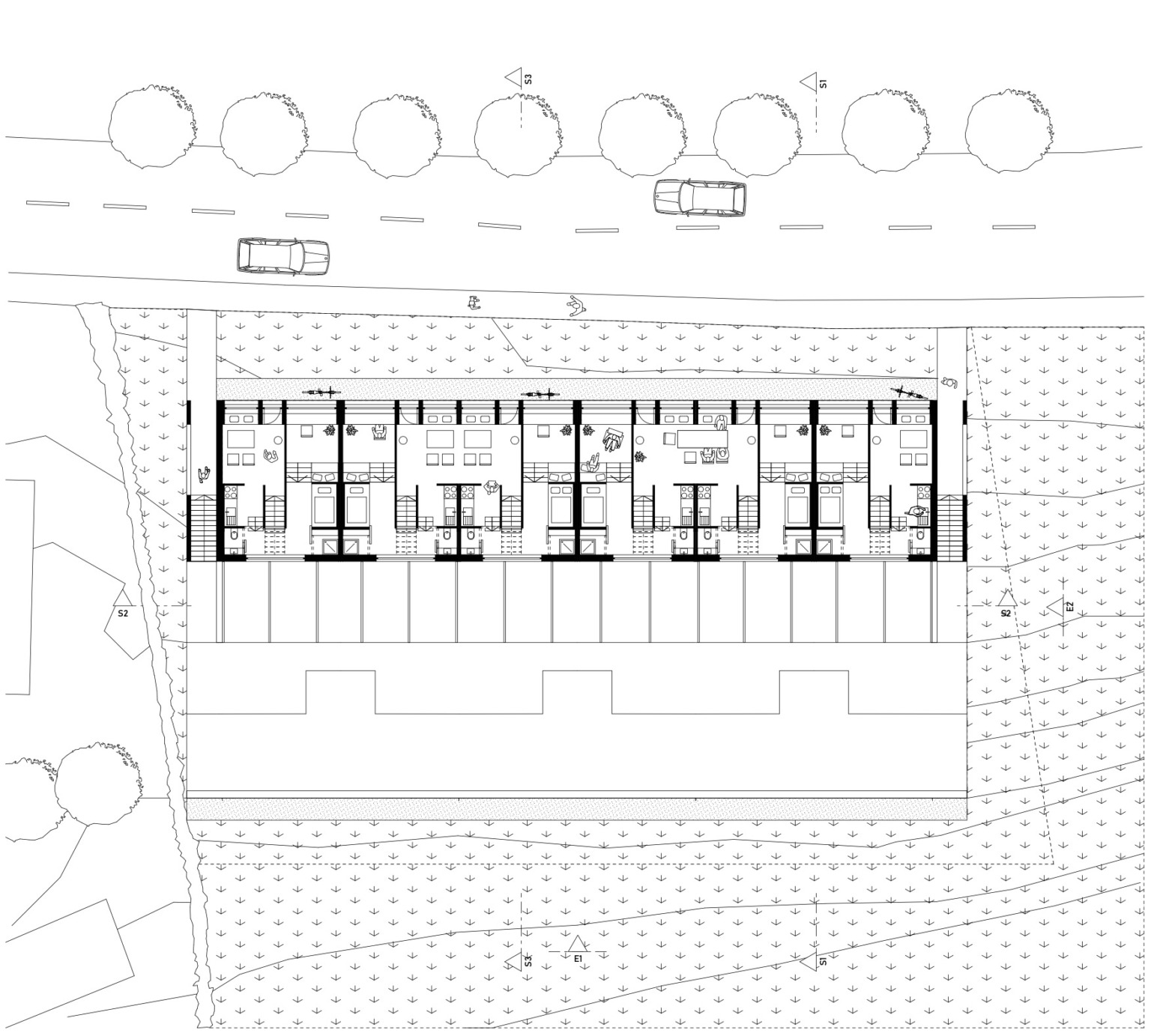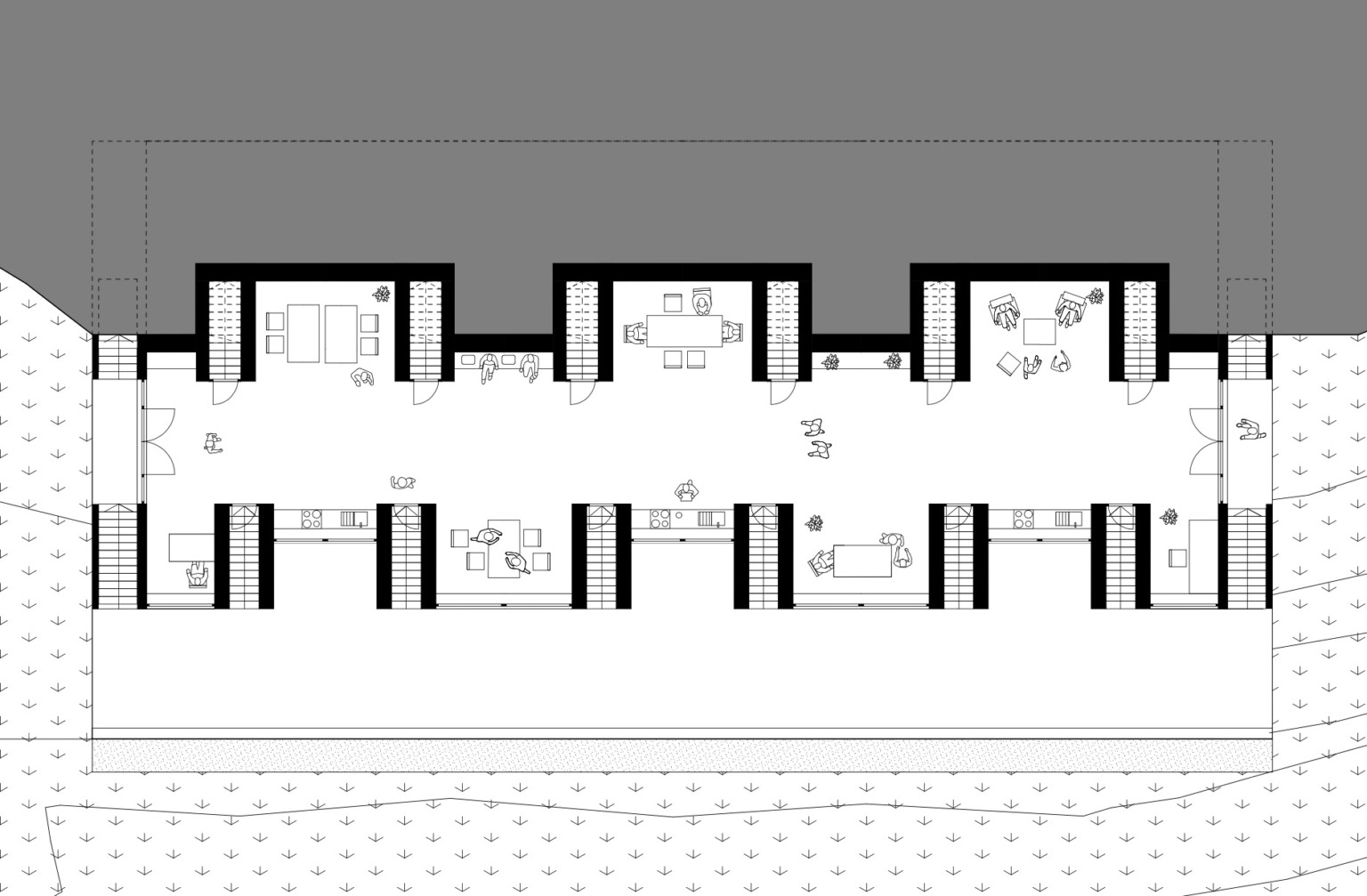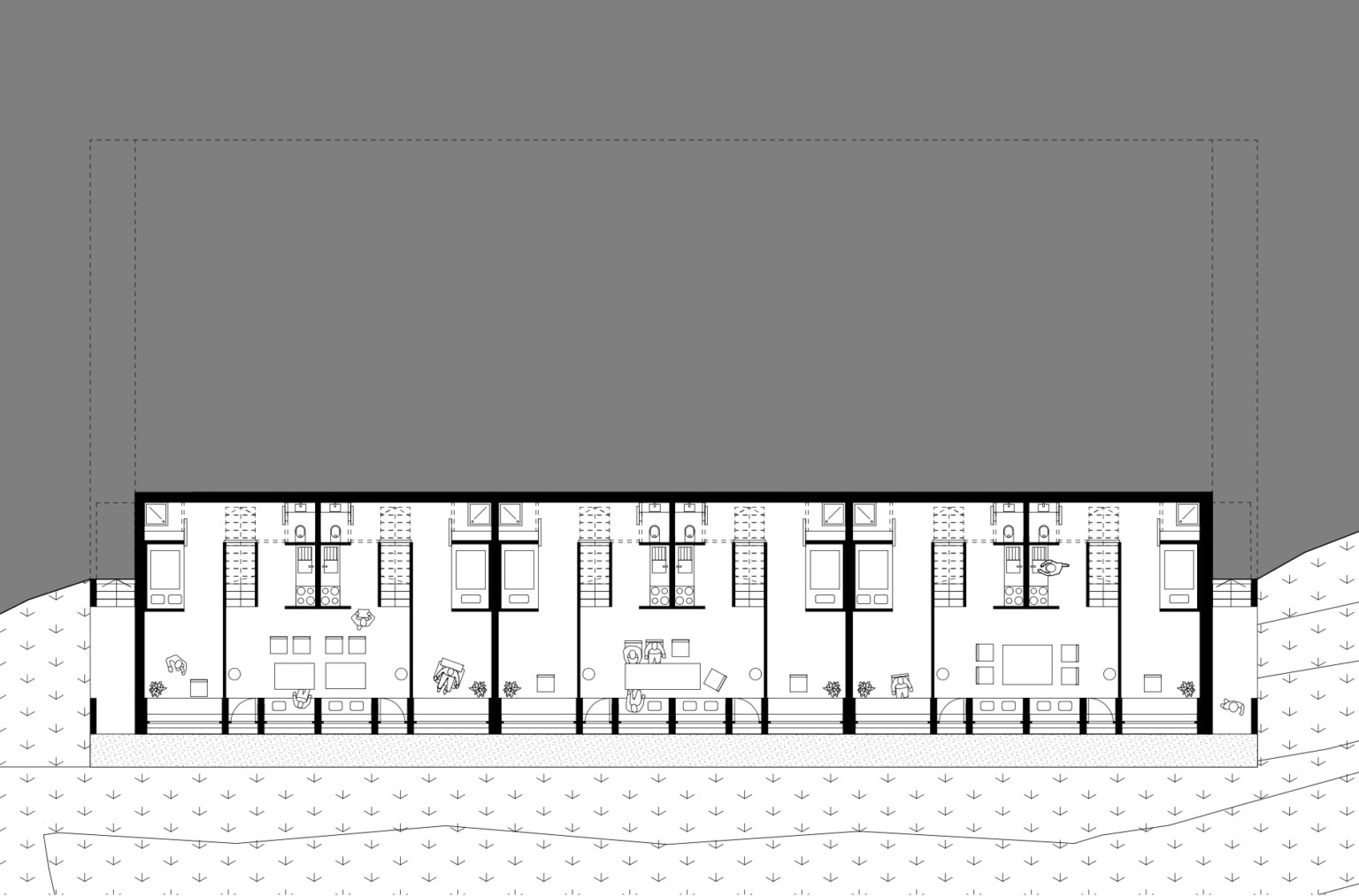 Aïre, Geneva
The main idea of this project is to connect all the private and public spaces together using stairs and corridors while indicating the hierarchy of privacy and commonality of the spaces, even without the aid of physical separations.
By going down from the street and entering the central hallway, people can reach this communal shared working and dining spaces. Working spaces and relevant facilities are distributed along the hallway for flexible usage. A staircase separates the common workspace from the house.
After entering the house through the stairs, people will first reach the common dining space. After going around the staircase through the back corridor, they can reach their private retreat.