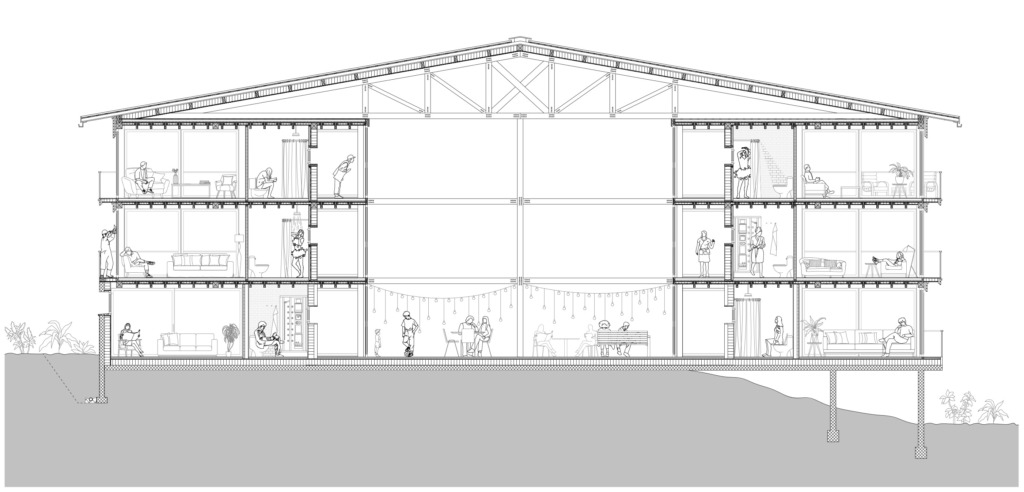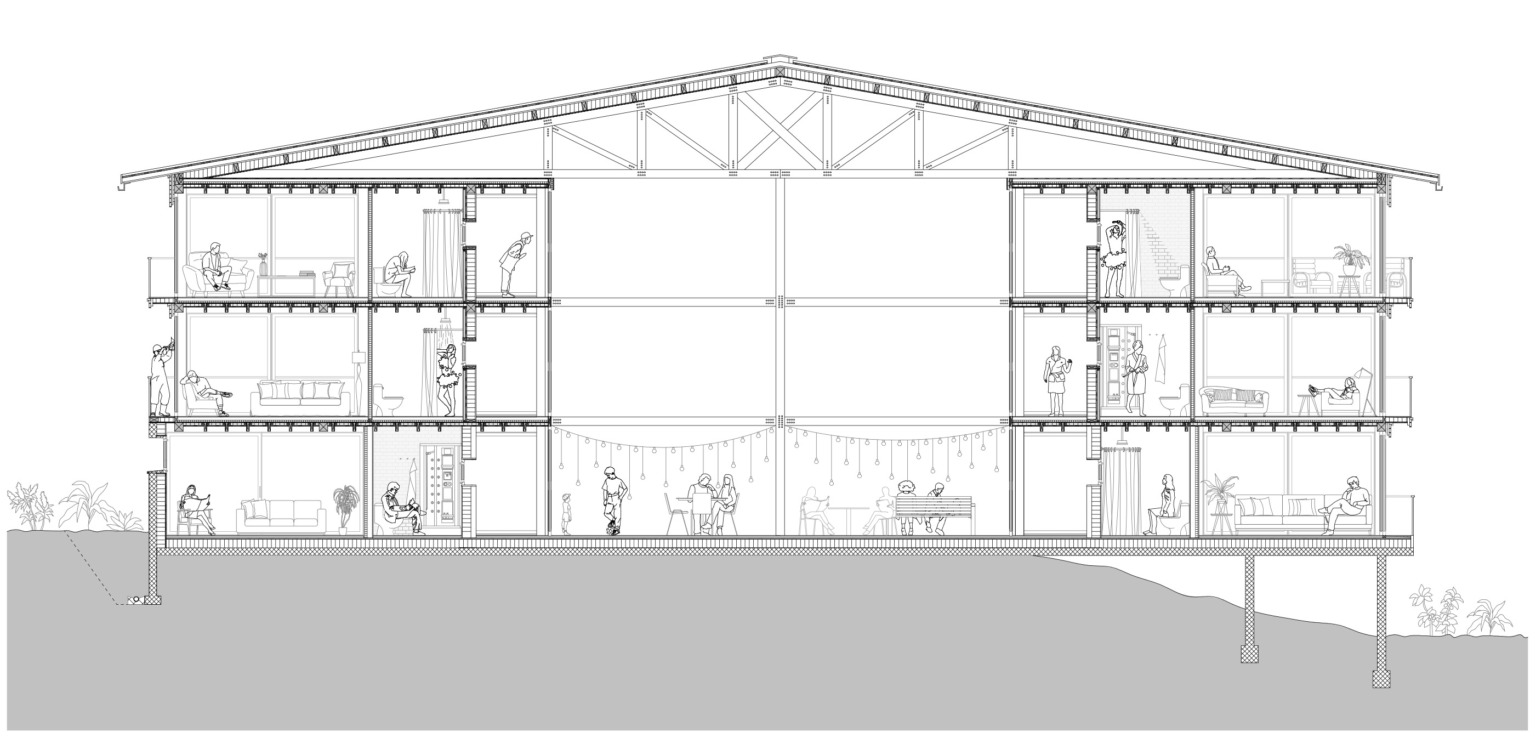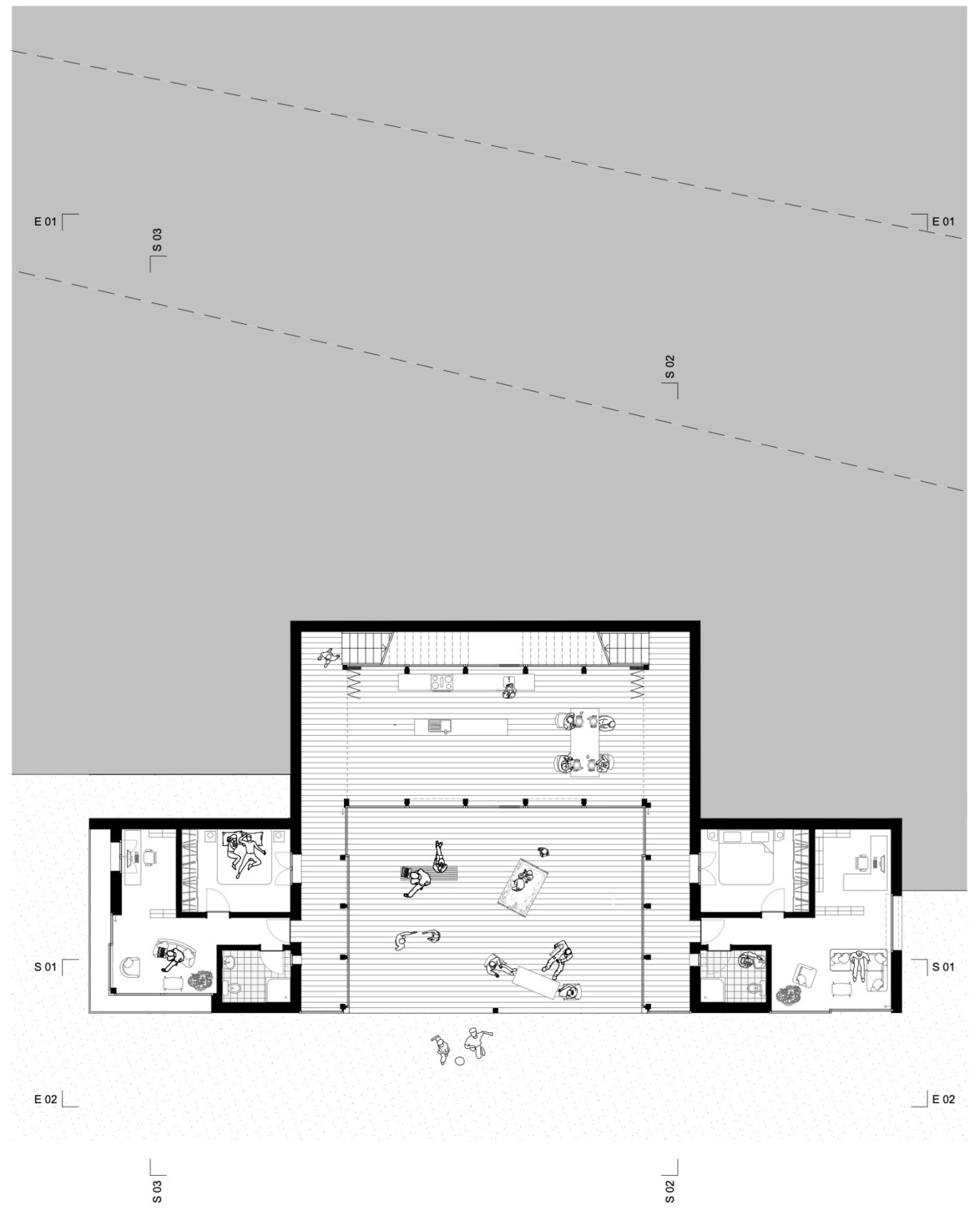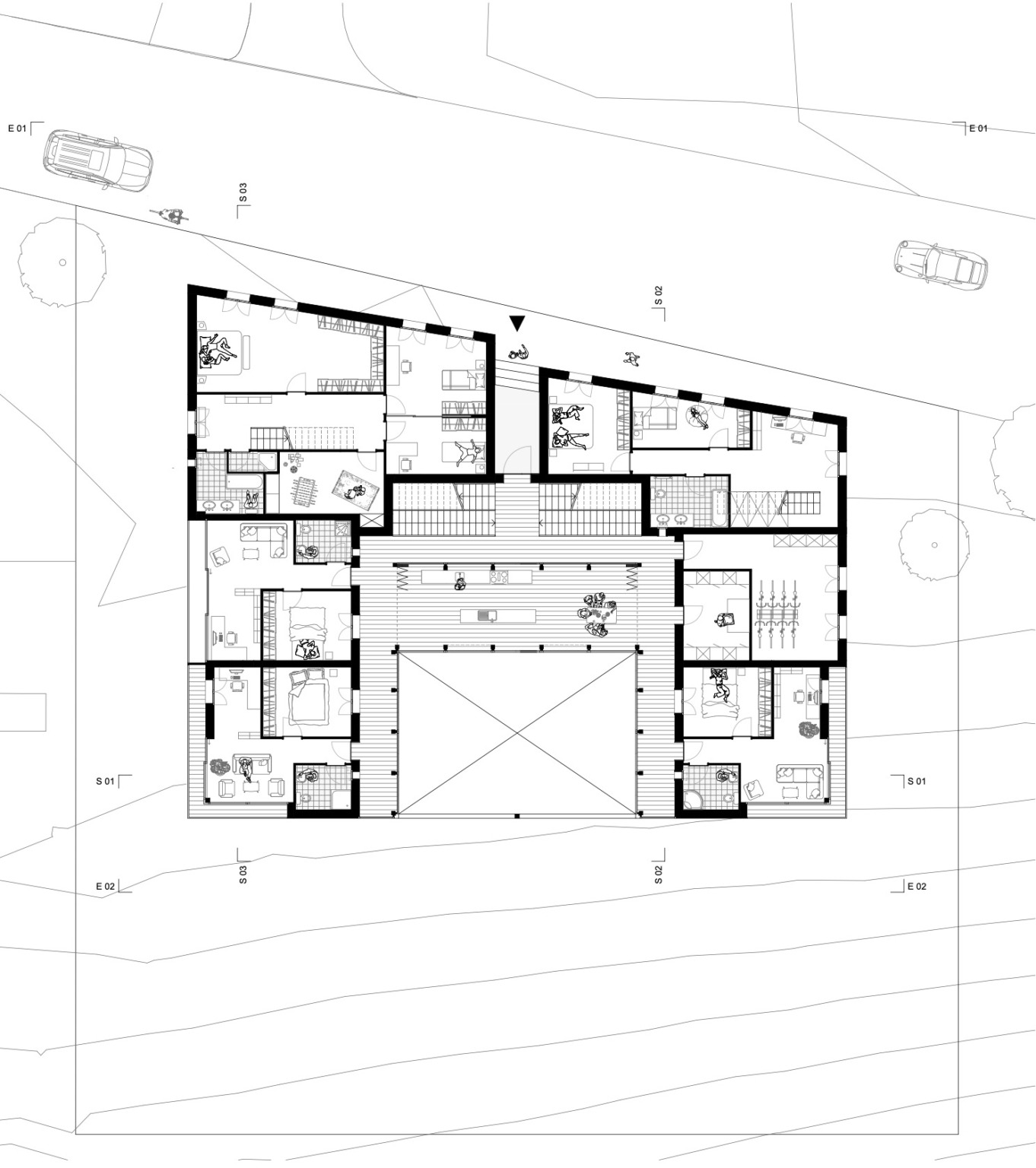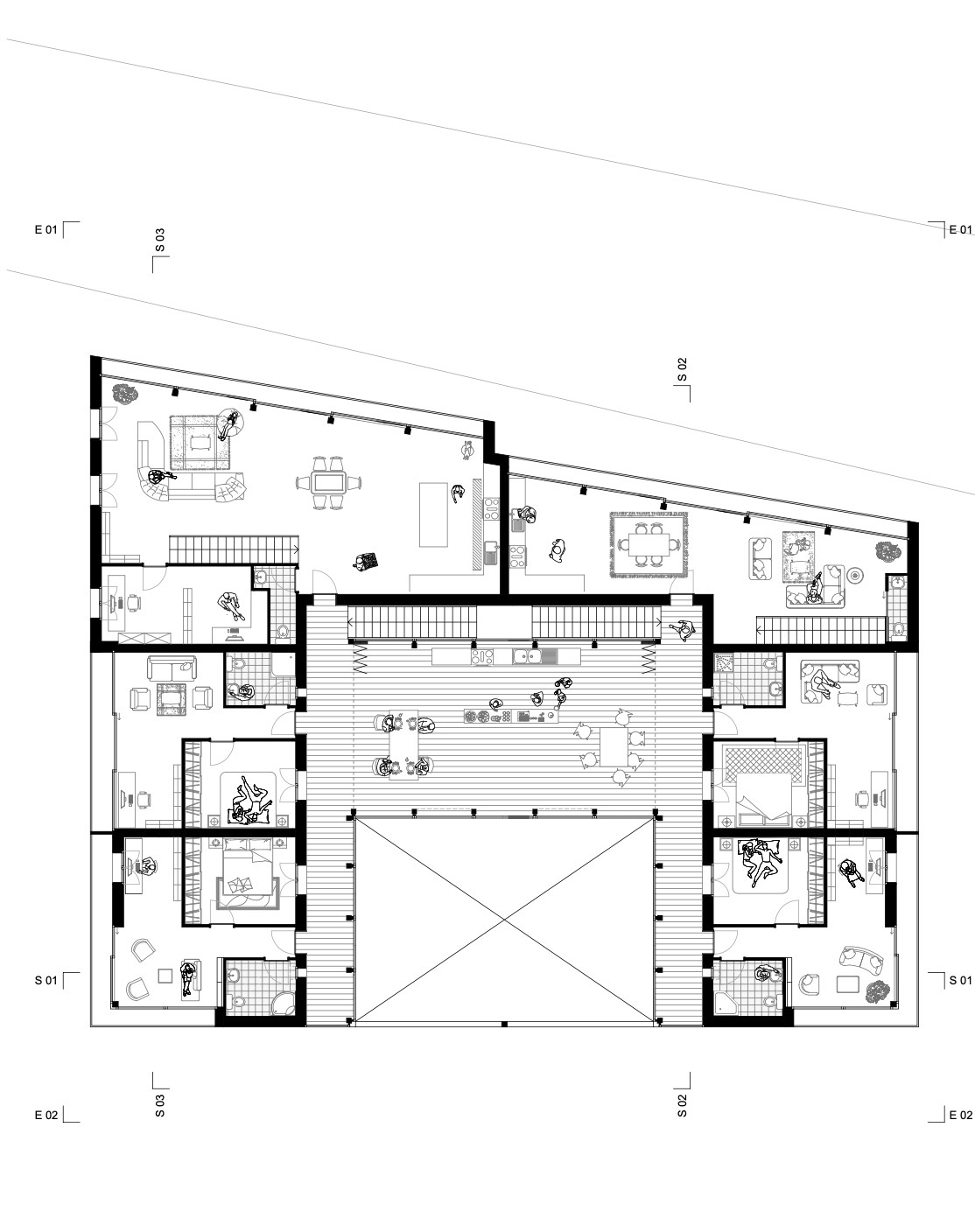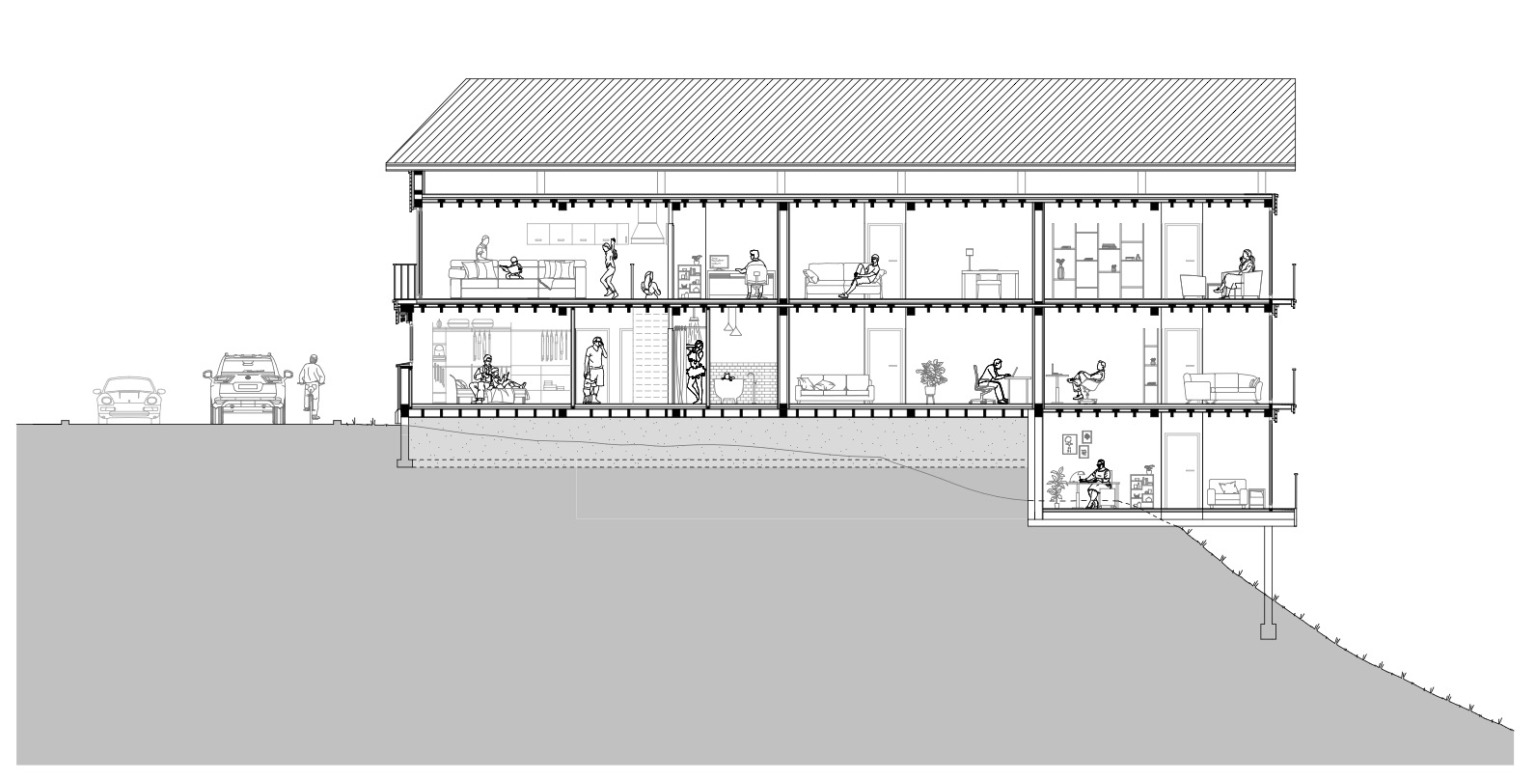 Aïre, Geneva
Kit-Shared offers two types of flats. The first, ideal for one person or a couple, concentrates the main activities of the accommodation in a space reduced to a minimum. The second, a duplex, can accommodate a family of 3 or 4 people.
The common areas are in the centre. On the one hand, the common kitchens, located on each floor, connect the two wings of the complex, generating interaction between the inhabitants and reducing the surface area of each flat to a strict minimum. On the other hand, the shared square, located on the lowest floor, offers direct access to the exterior.
Nevertheless, each flat has a balcony, offering a private outdoor space for each inhabitant. The choice of a wooden construction is based on two main factors: the durability and its low impact on the environment.