Maison au Chemin des Sellières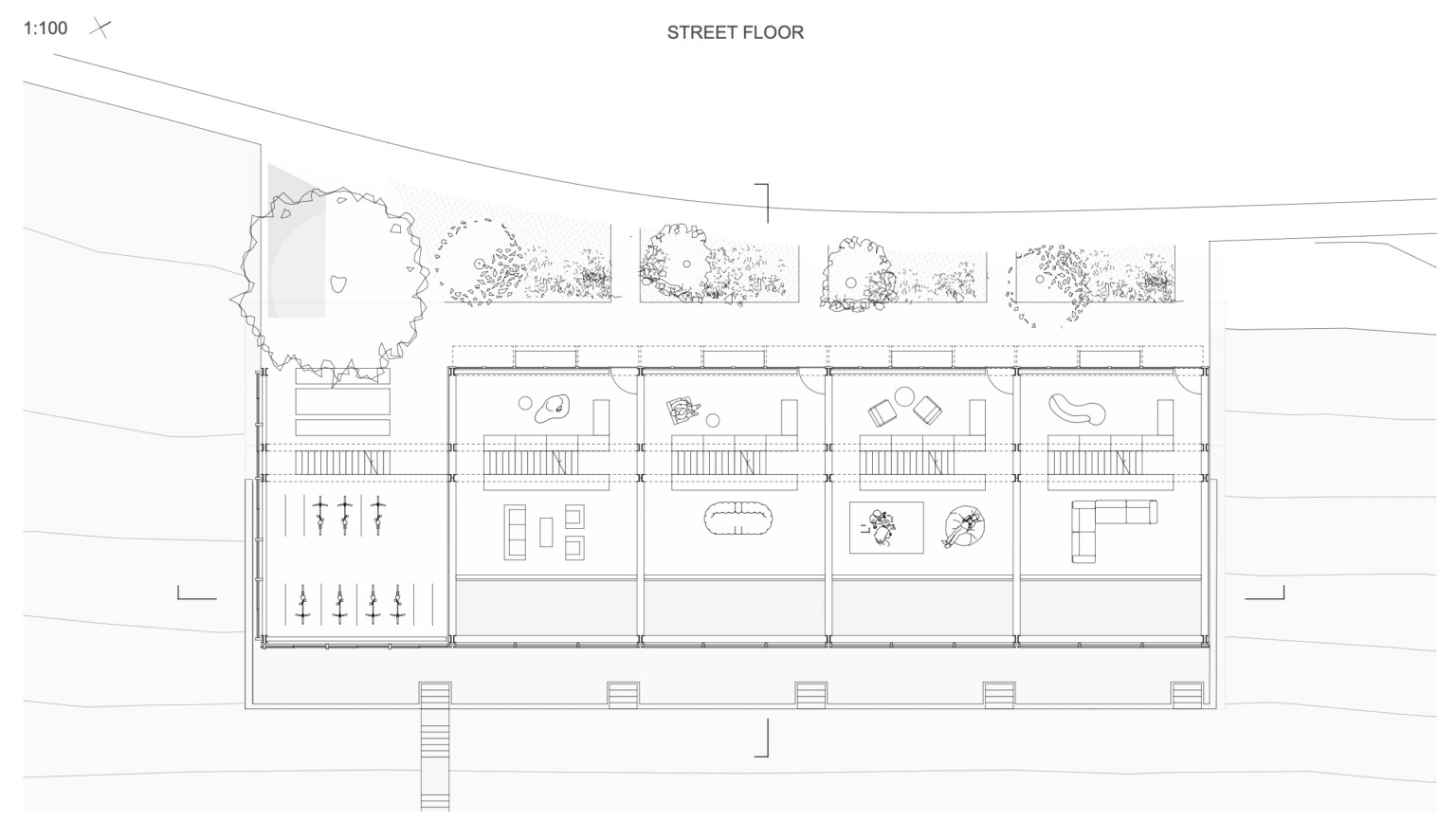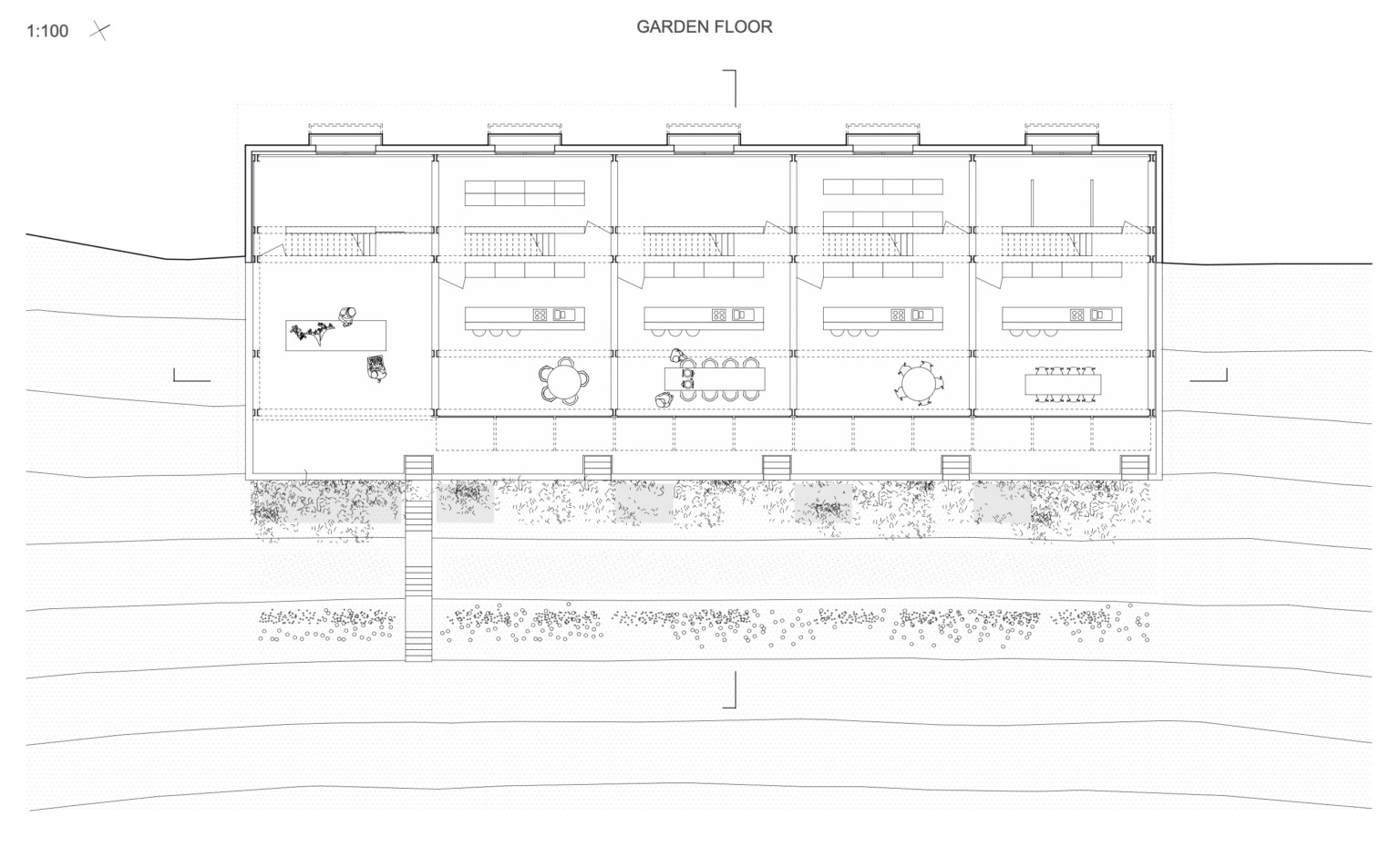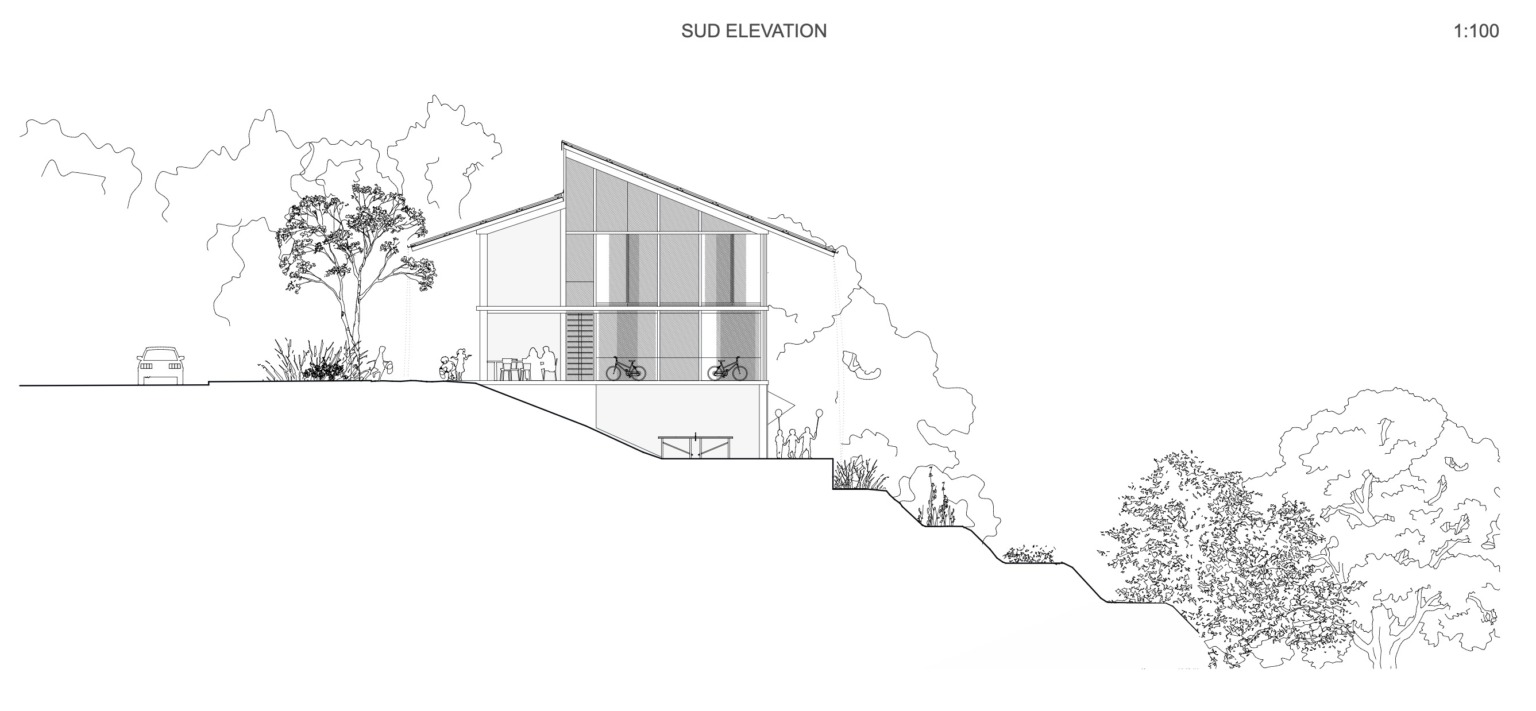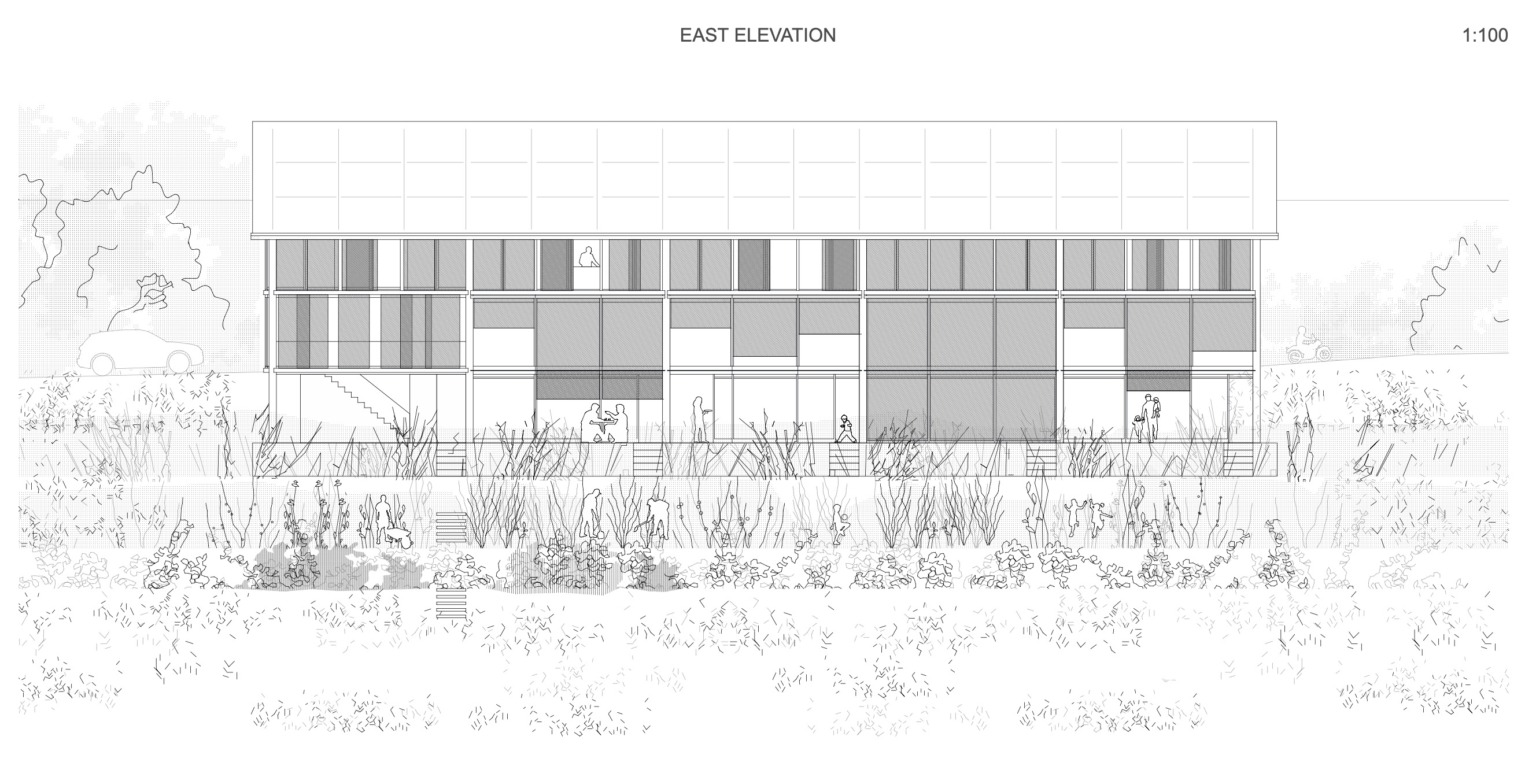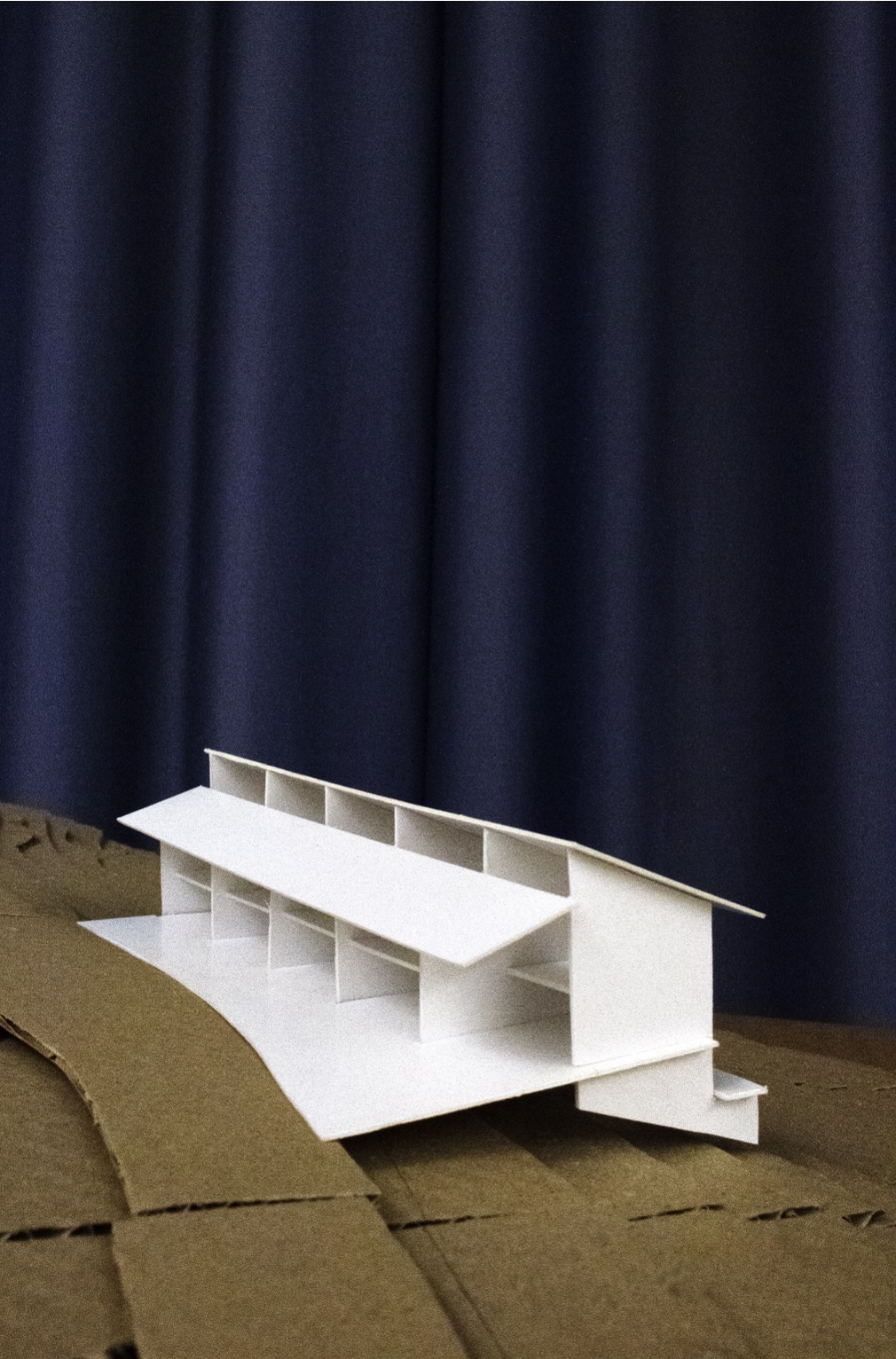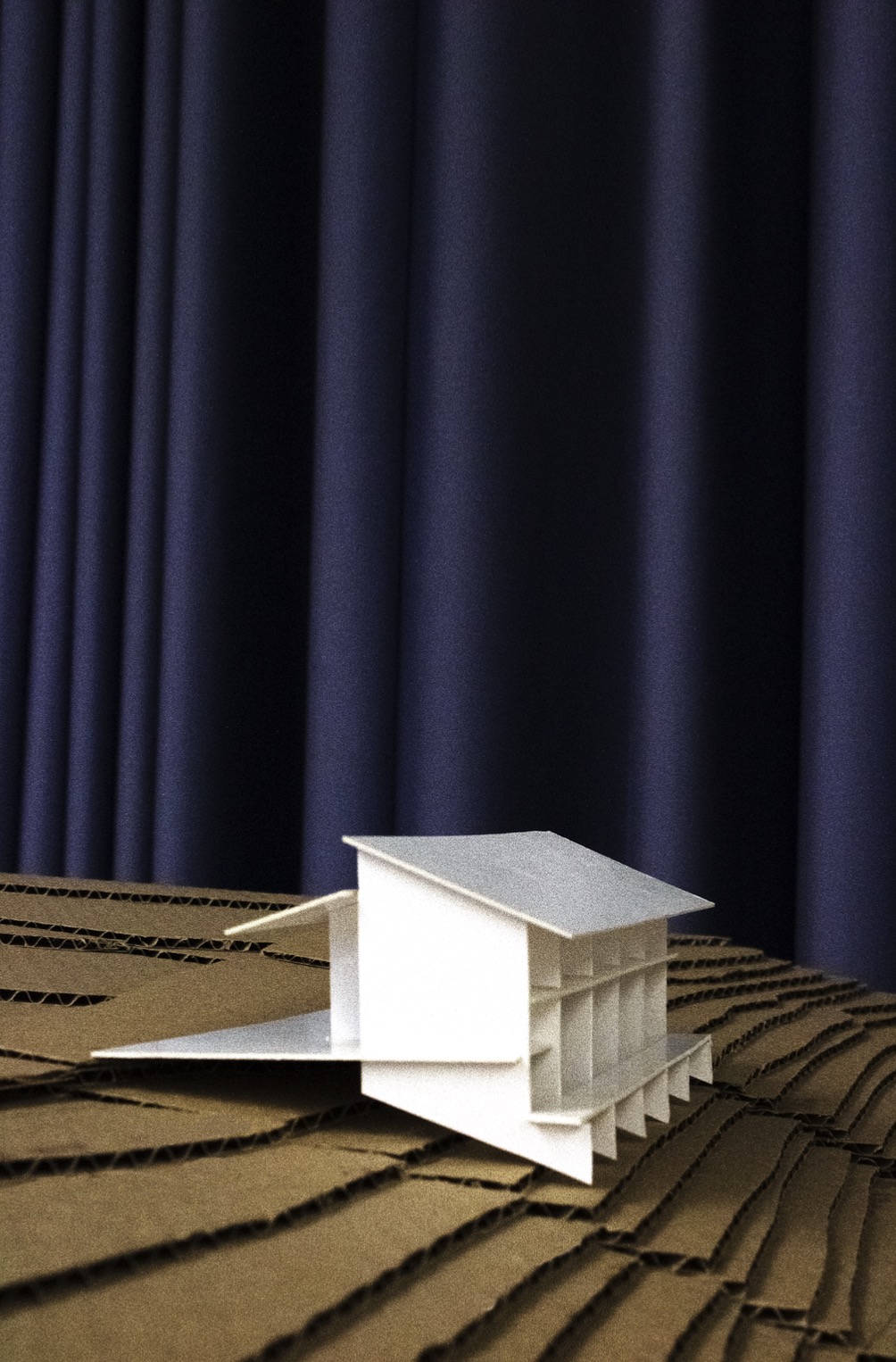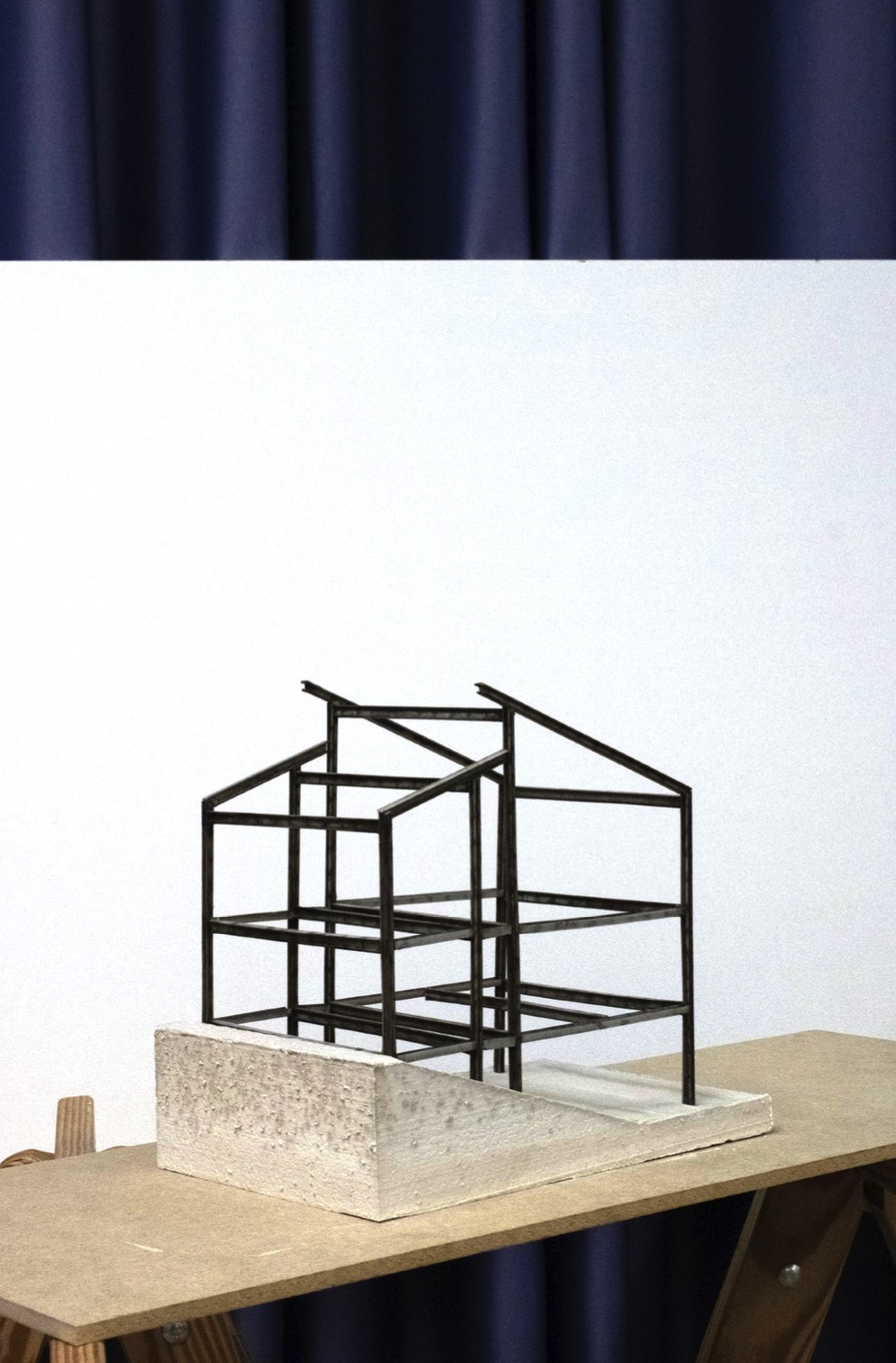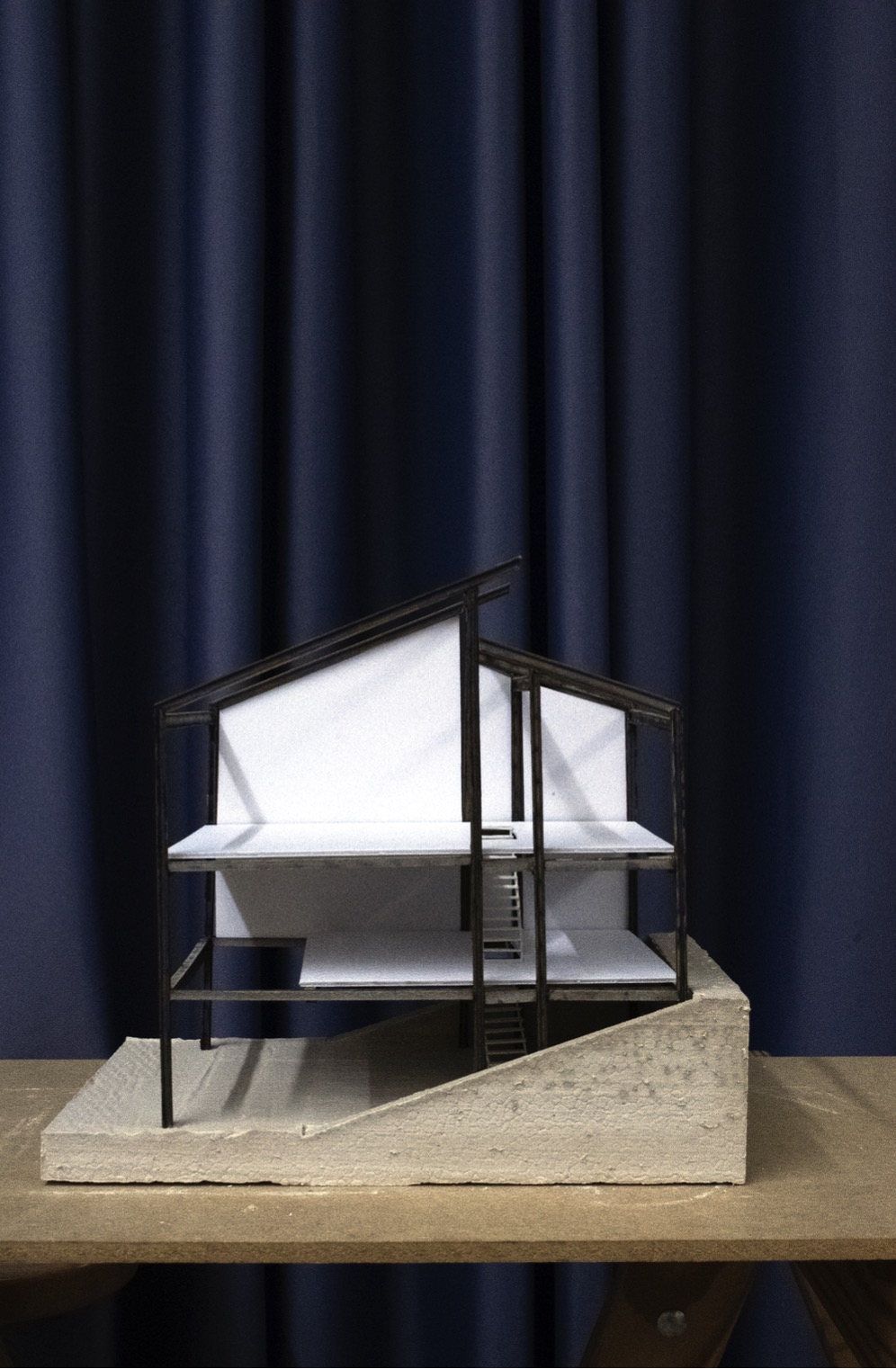 Aïre, Geneva
This project reinterprets and adapts the garden city typology of the 1930s. The original form is extruded to accommodate 4 families of 5 members. The access from the street is no longer privatized but transformed into a meeting place, as well as the gardens, which are shared by the 20 people living in the apartment block.
Both areas are connected by the transparency of the building and by the common spaces on the south side of the 4 units, namely a terrace and a library or atelier.
The entire building is made of a load-bearing steel structure, which is filled with slabs and panels in order to divide the volume into 4 dwellings with a reduced amount of materials. The roof, mainly composed of solar panels, is the starting point for the collection of rainwater, that is subsequently used for the vegetable garden.