Public Drawing – Traugott Wahlenpark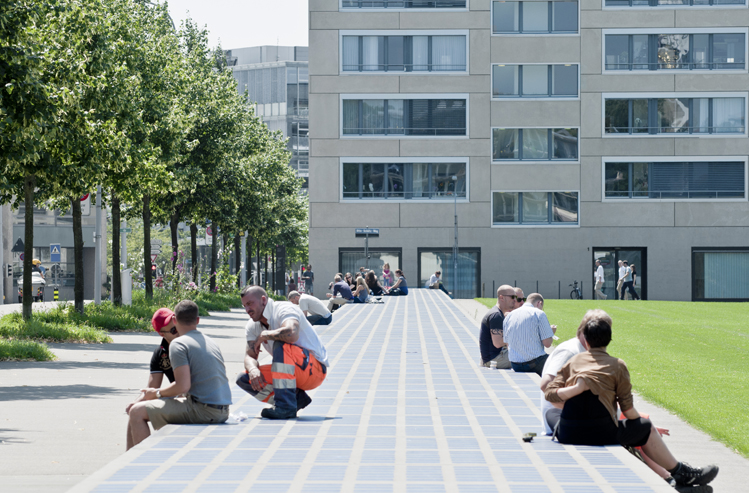 Oerlikon, Zürich
Built on a former battery factory, the Traugott Wahlen Park is part of the planning and identity of "Neu Oerlikon".
The hybrid public green space includes the school sports facility for the school building "Im Birch" and at the same time it provides space for the adjacent workplaces and apartments. The open green lawn is situated between a blue illuminated promenade and a red grove of blood beeches.
The multifunctional park emphasises a strict design language made of modern materials such as concrete, as well as a reduced variety of plants. The minimalist artificial space leaves room for play, sports and relaxation and simultaneously offers optimal infrastructure without defining the specific function.