Case Study – Detached House – Gigon Guyer, 2003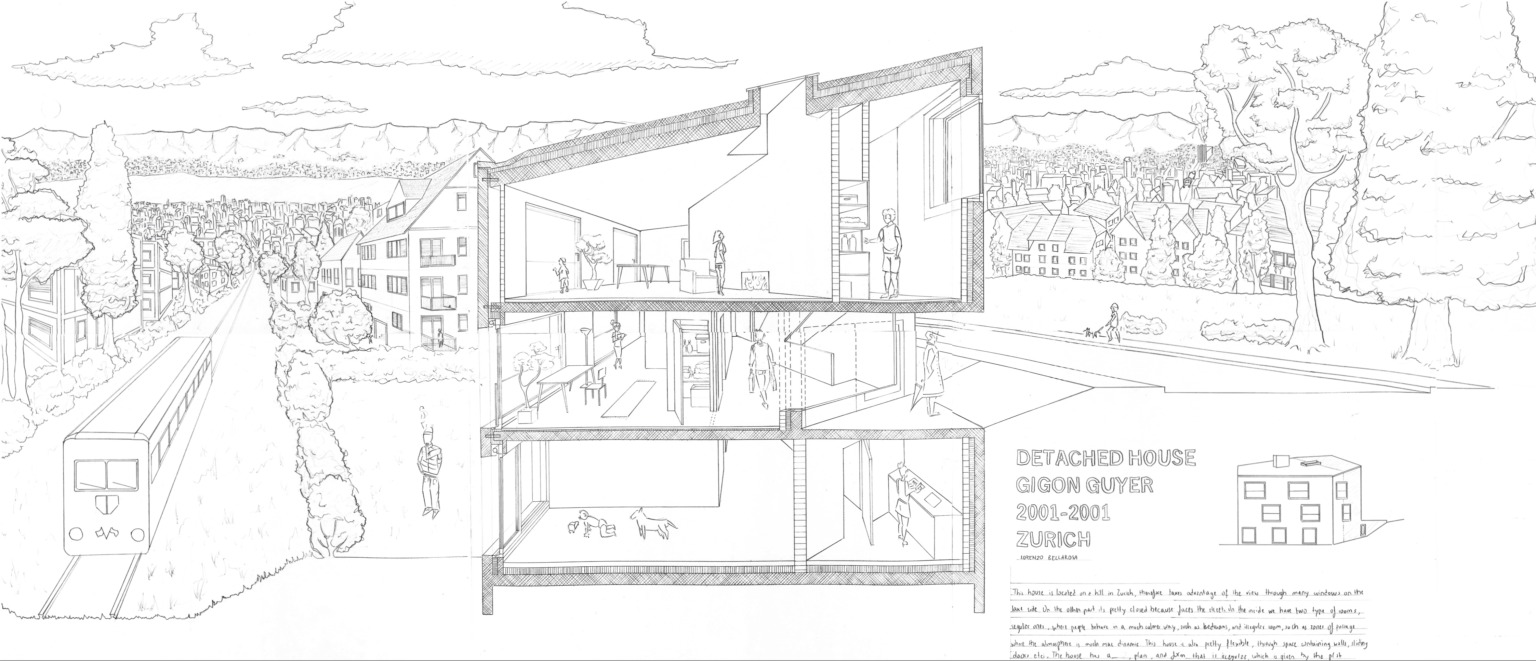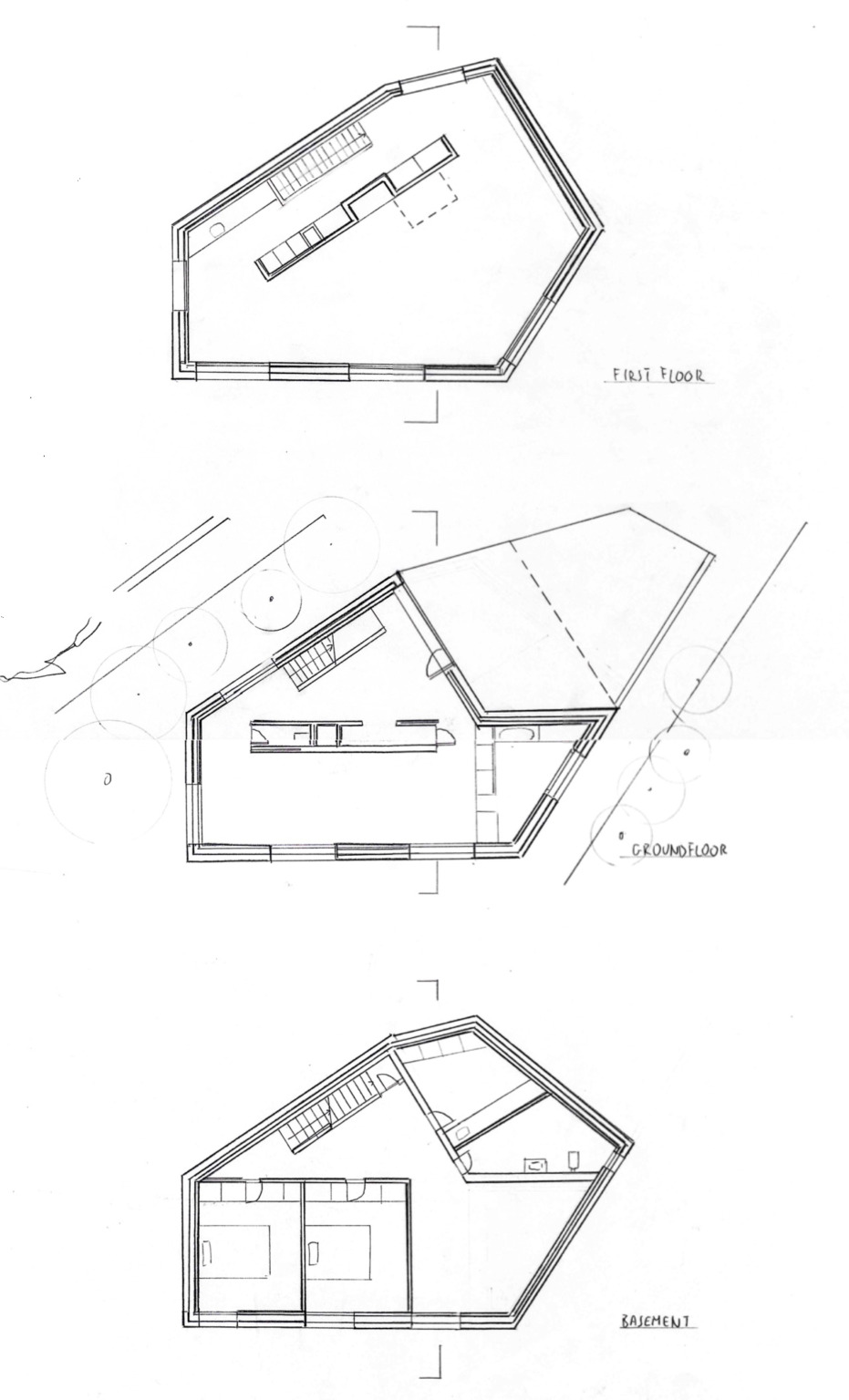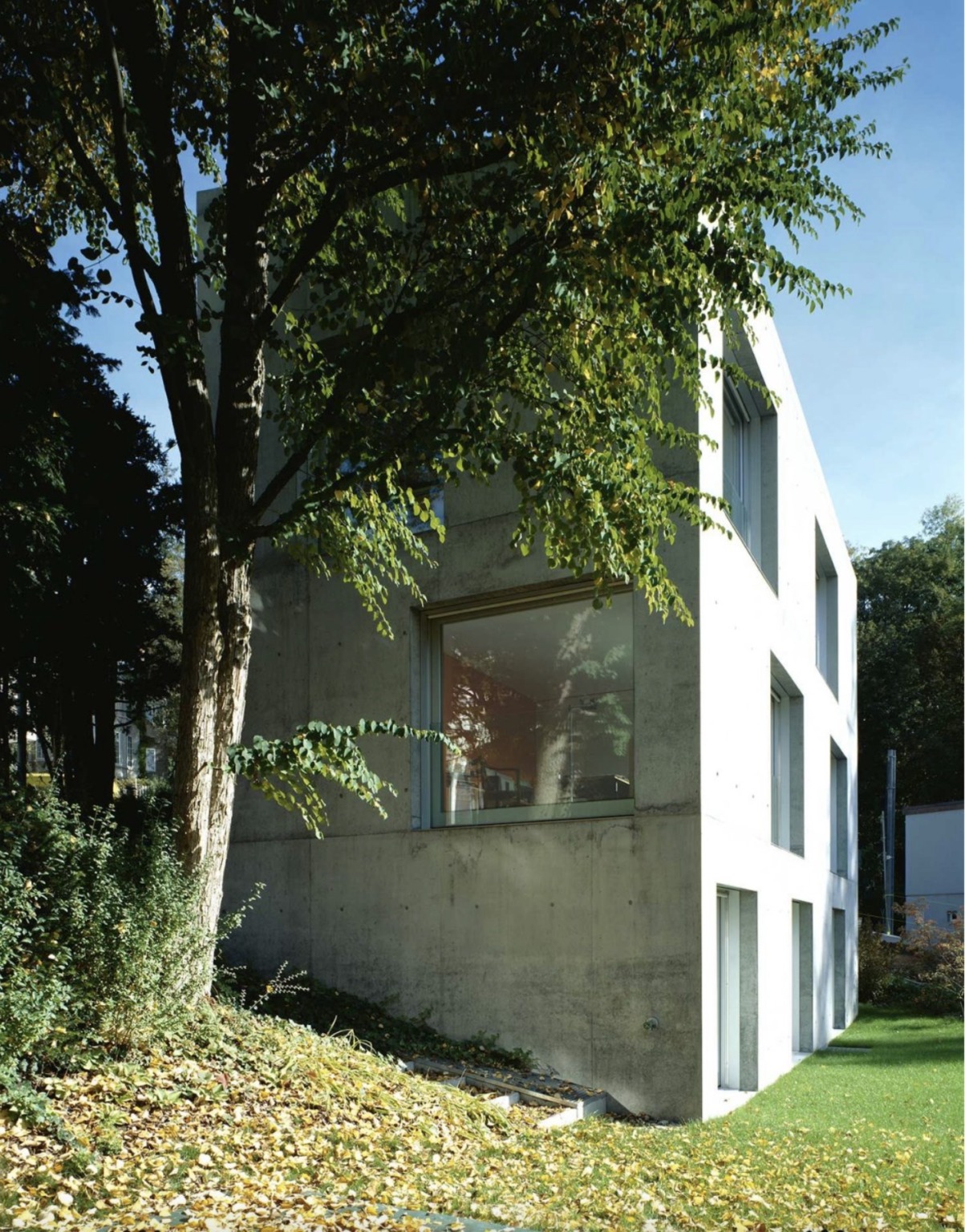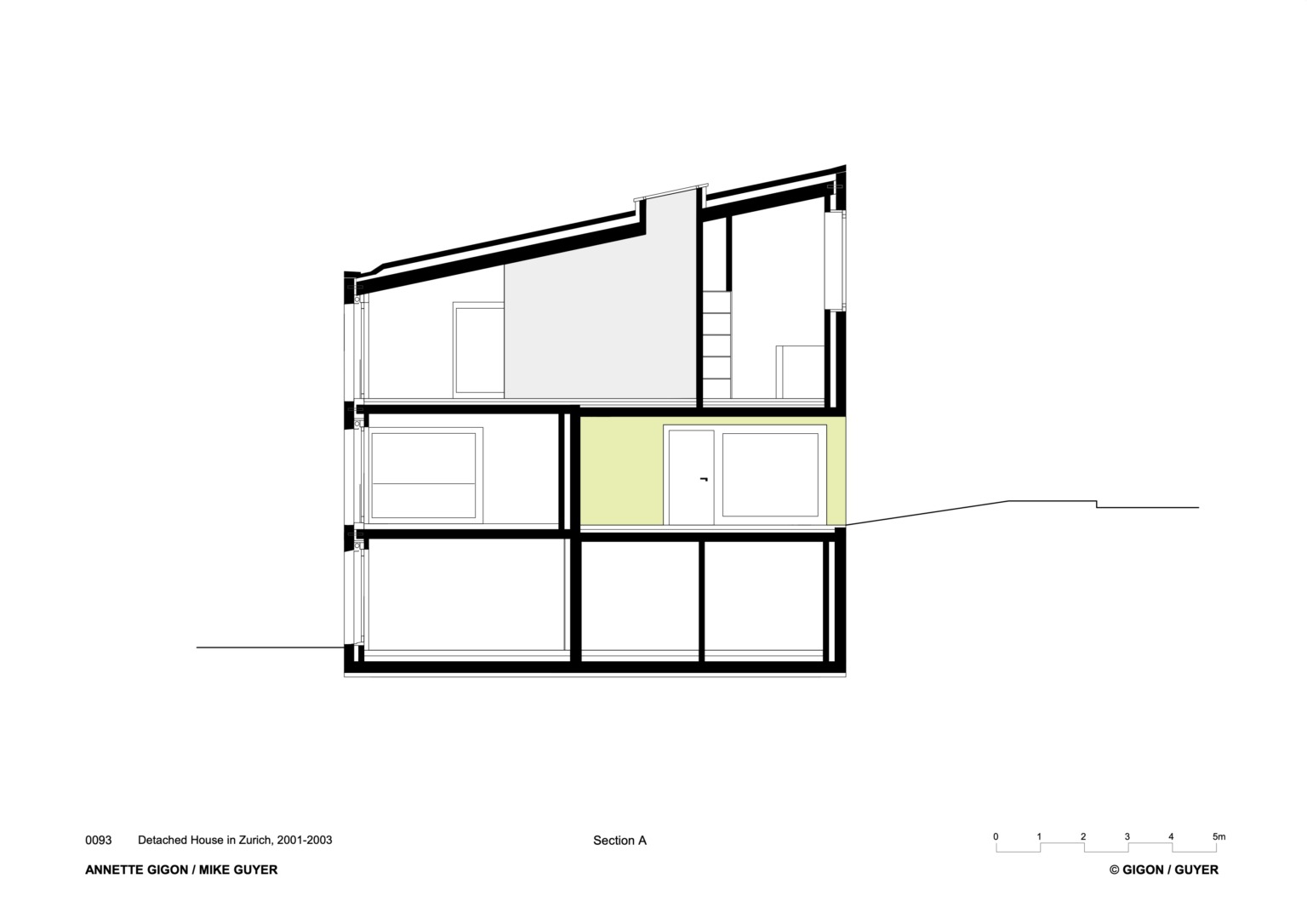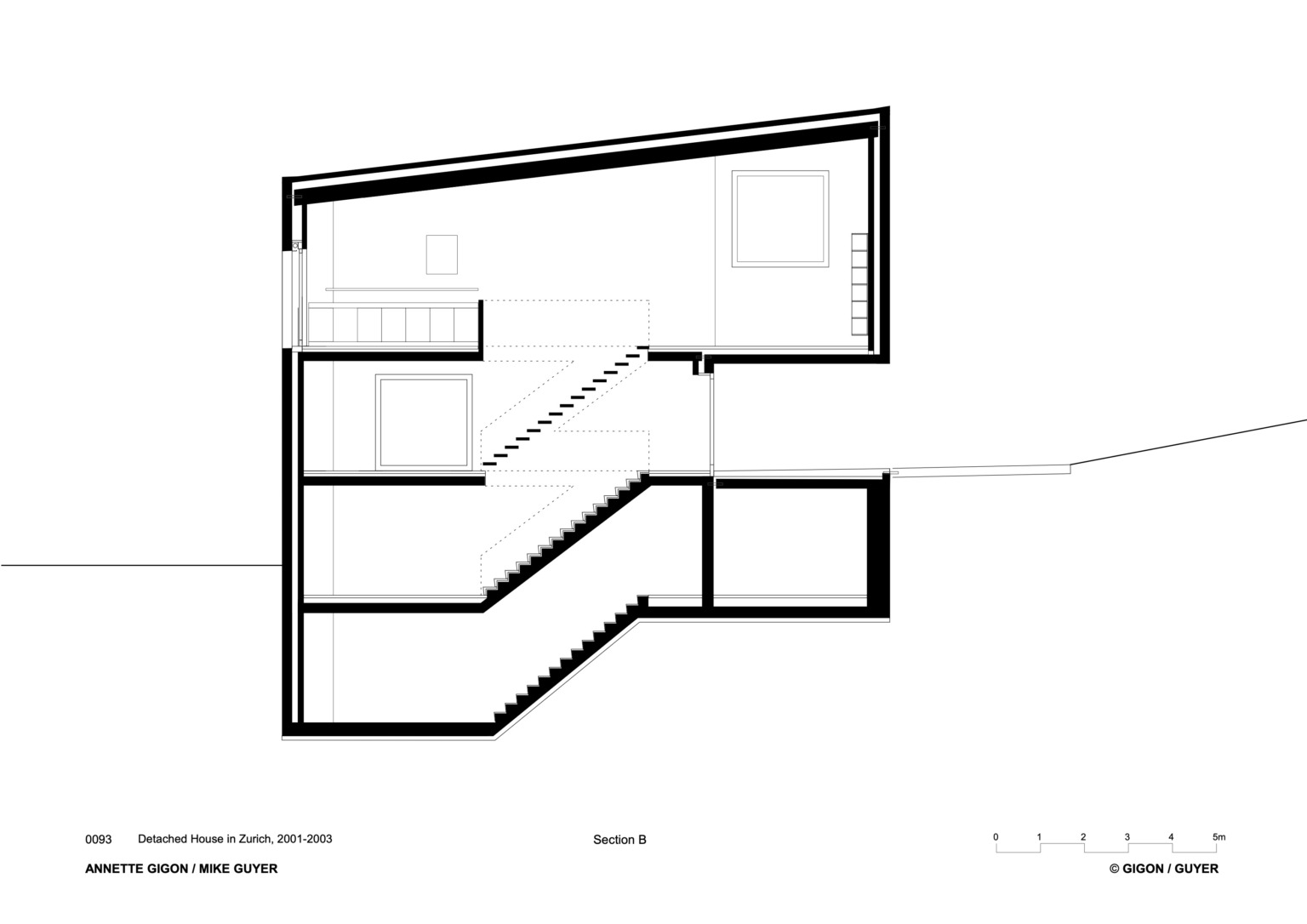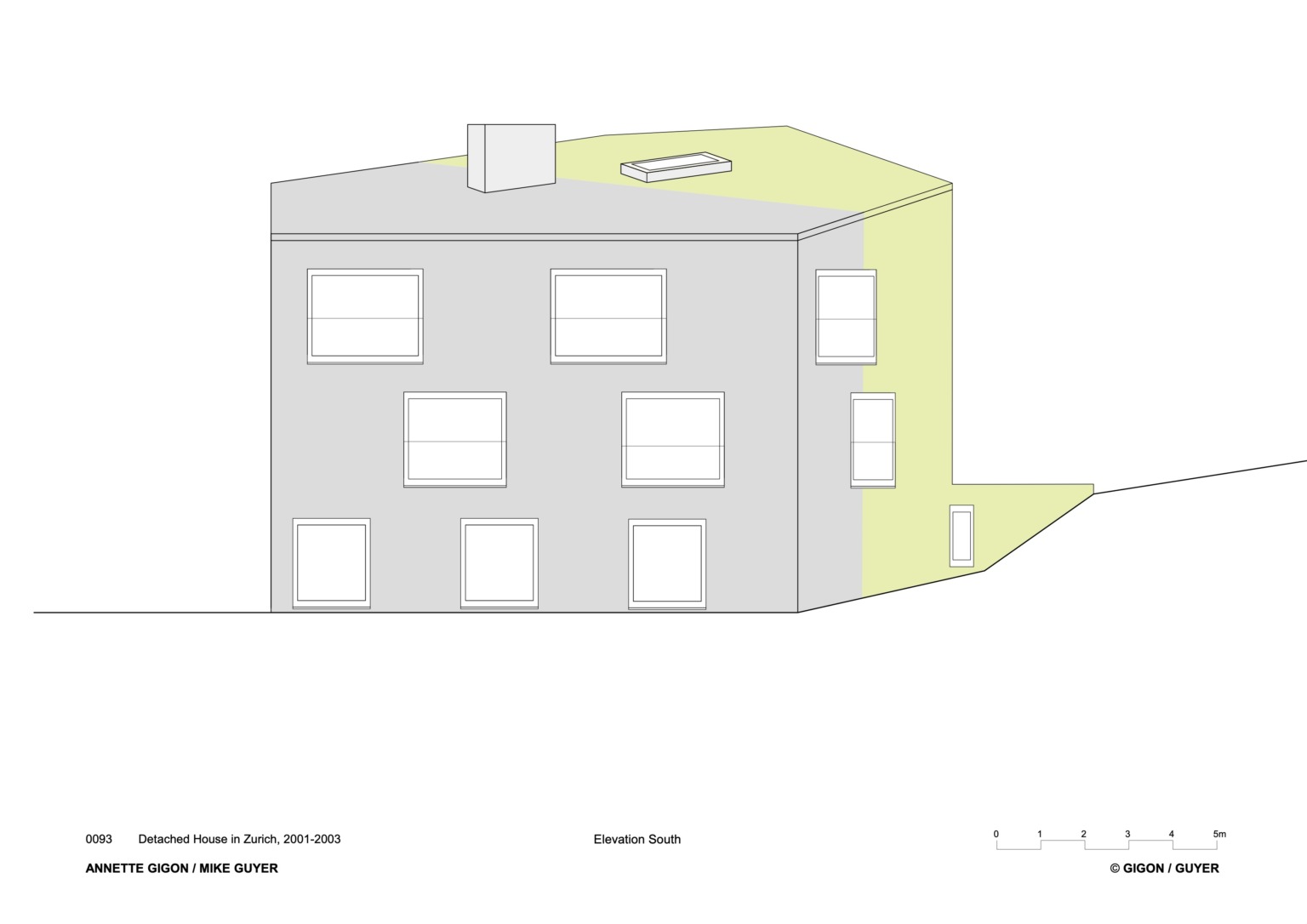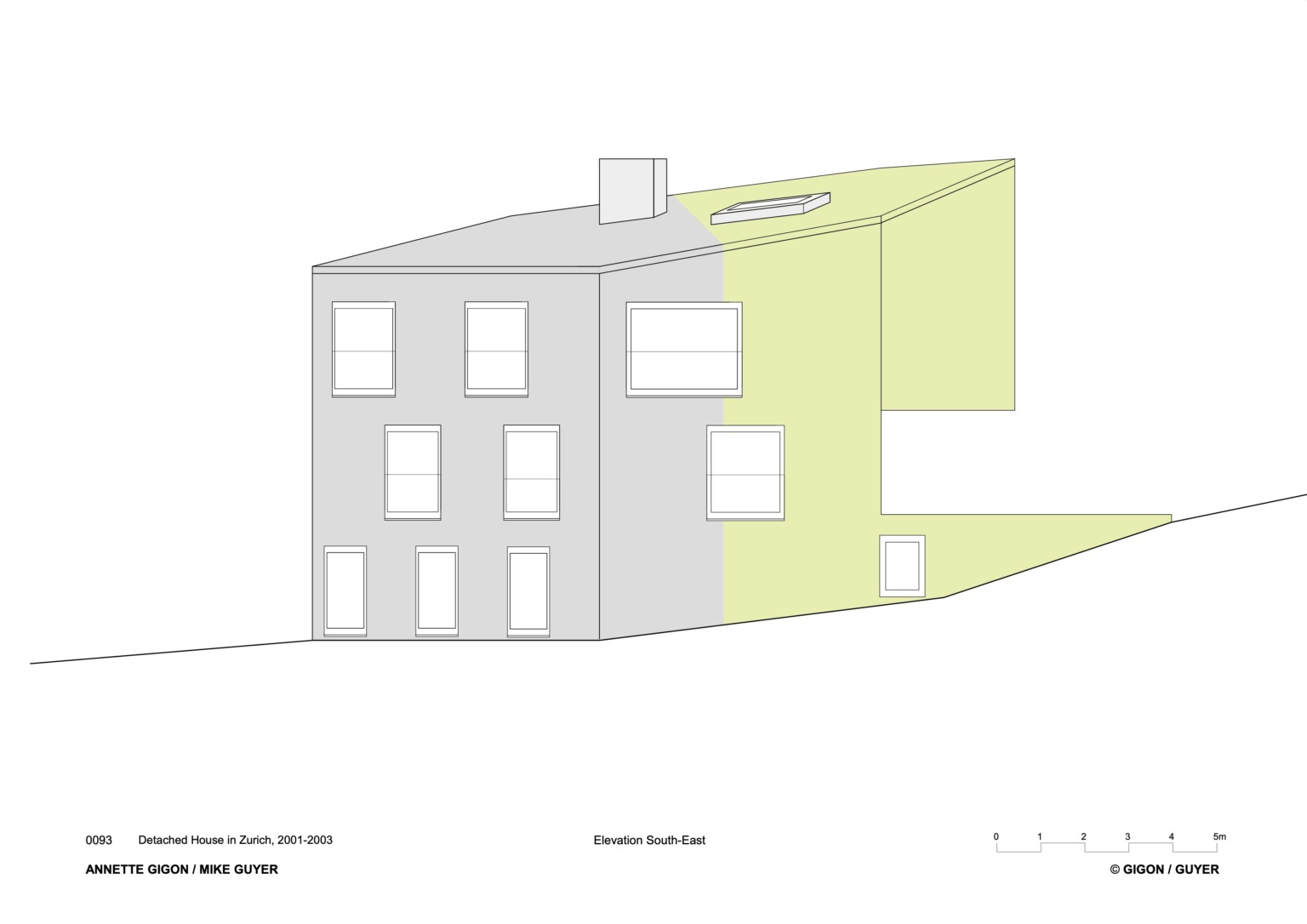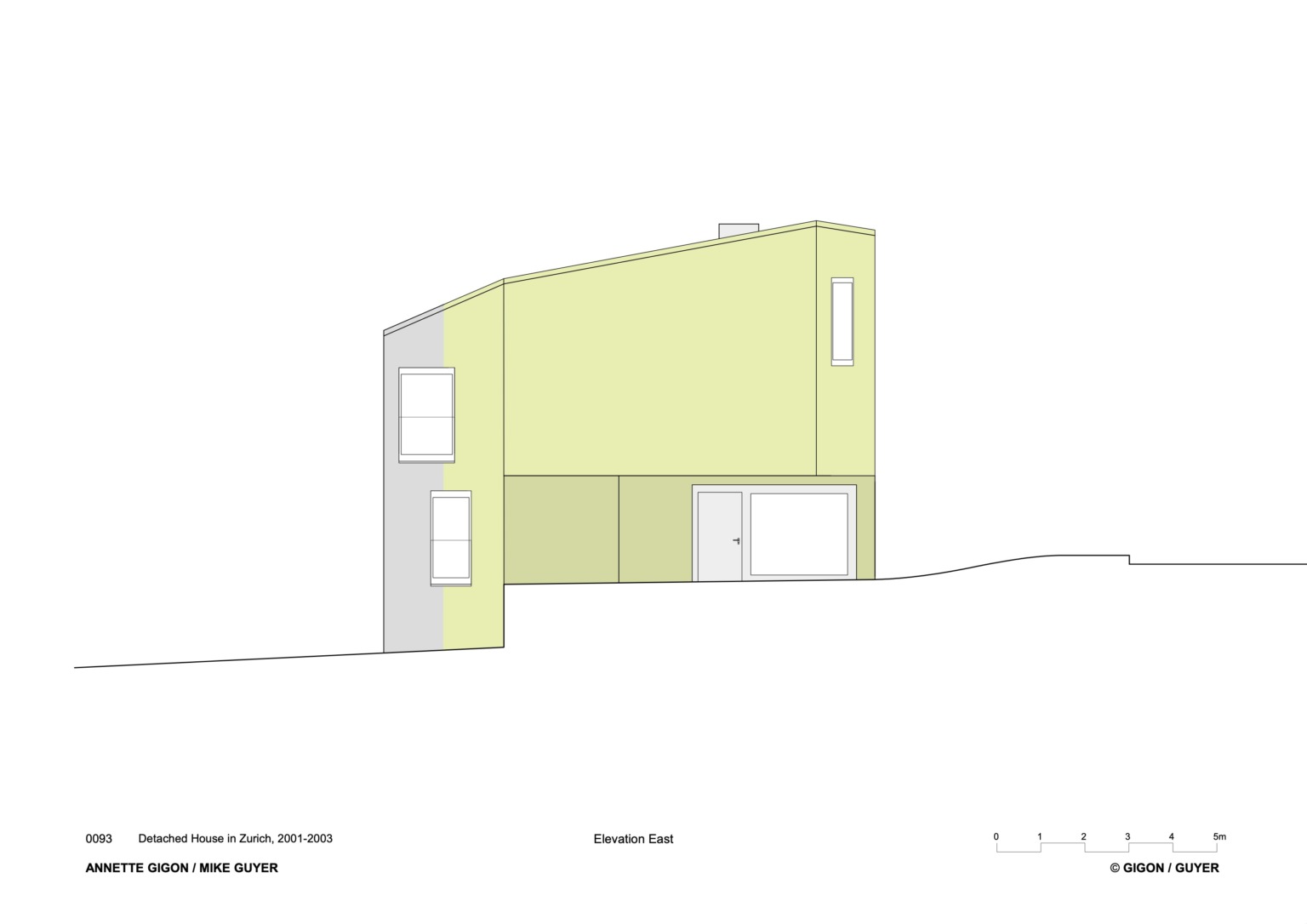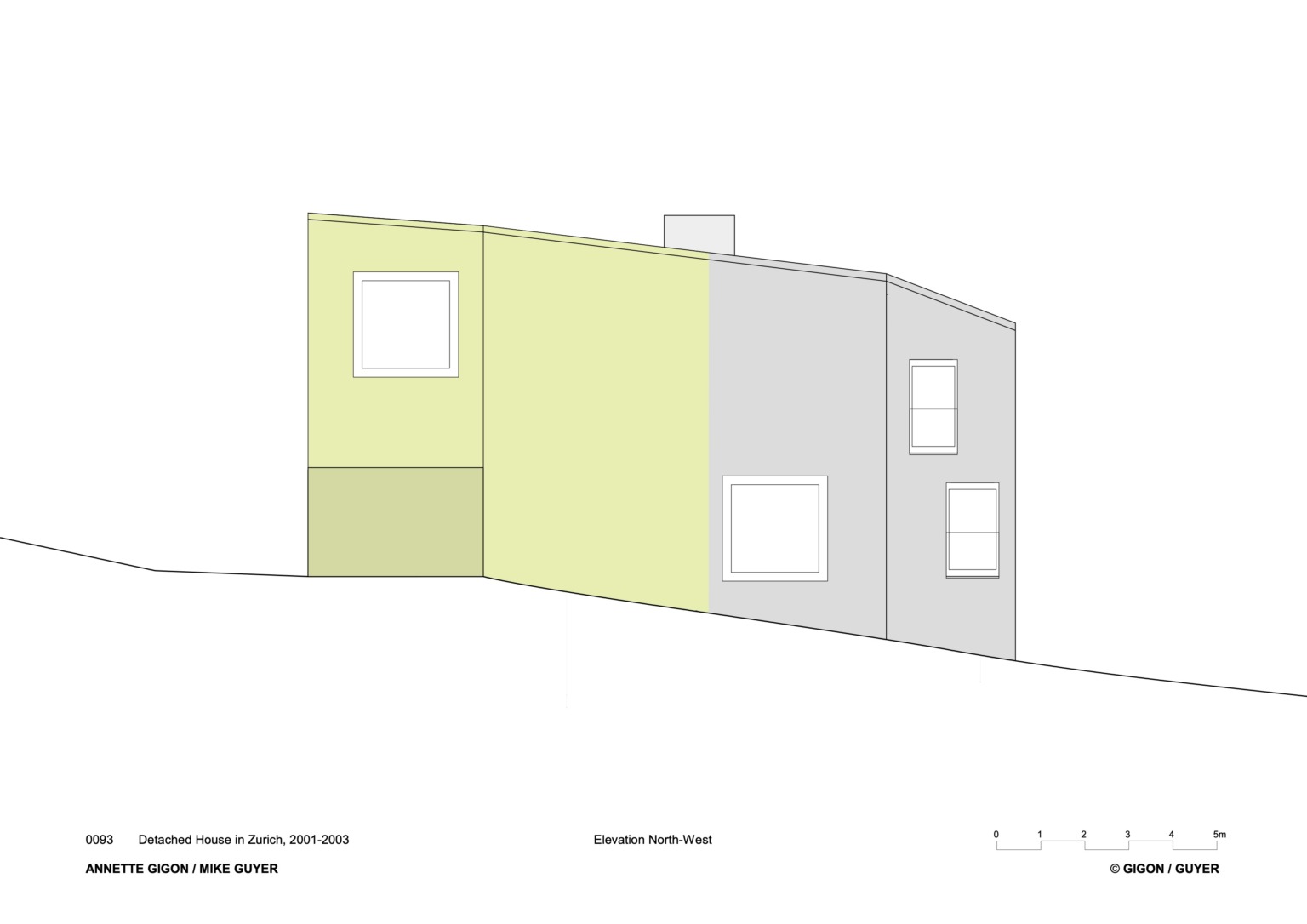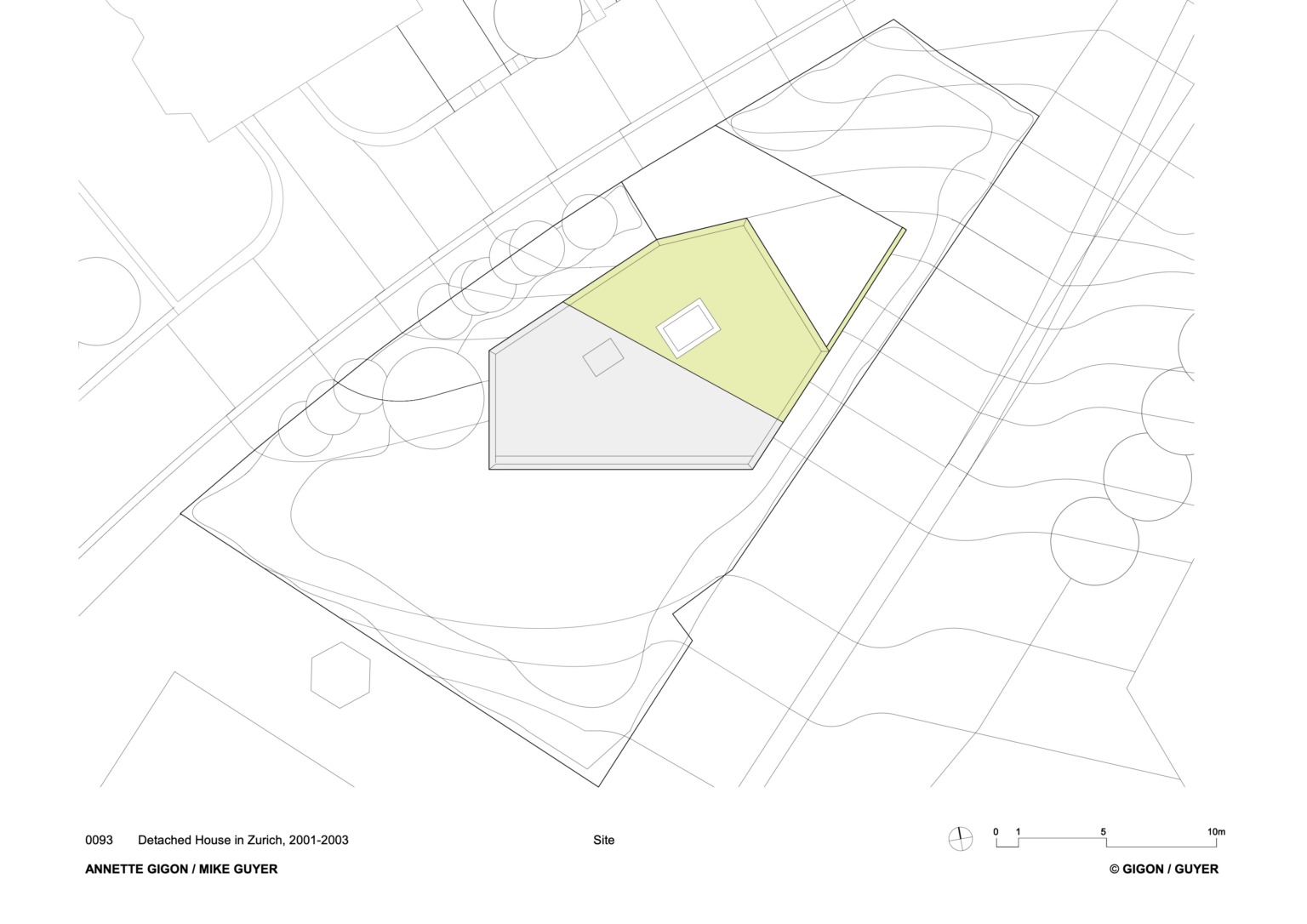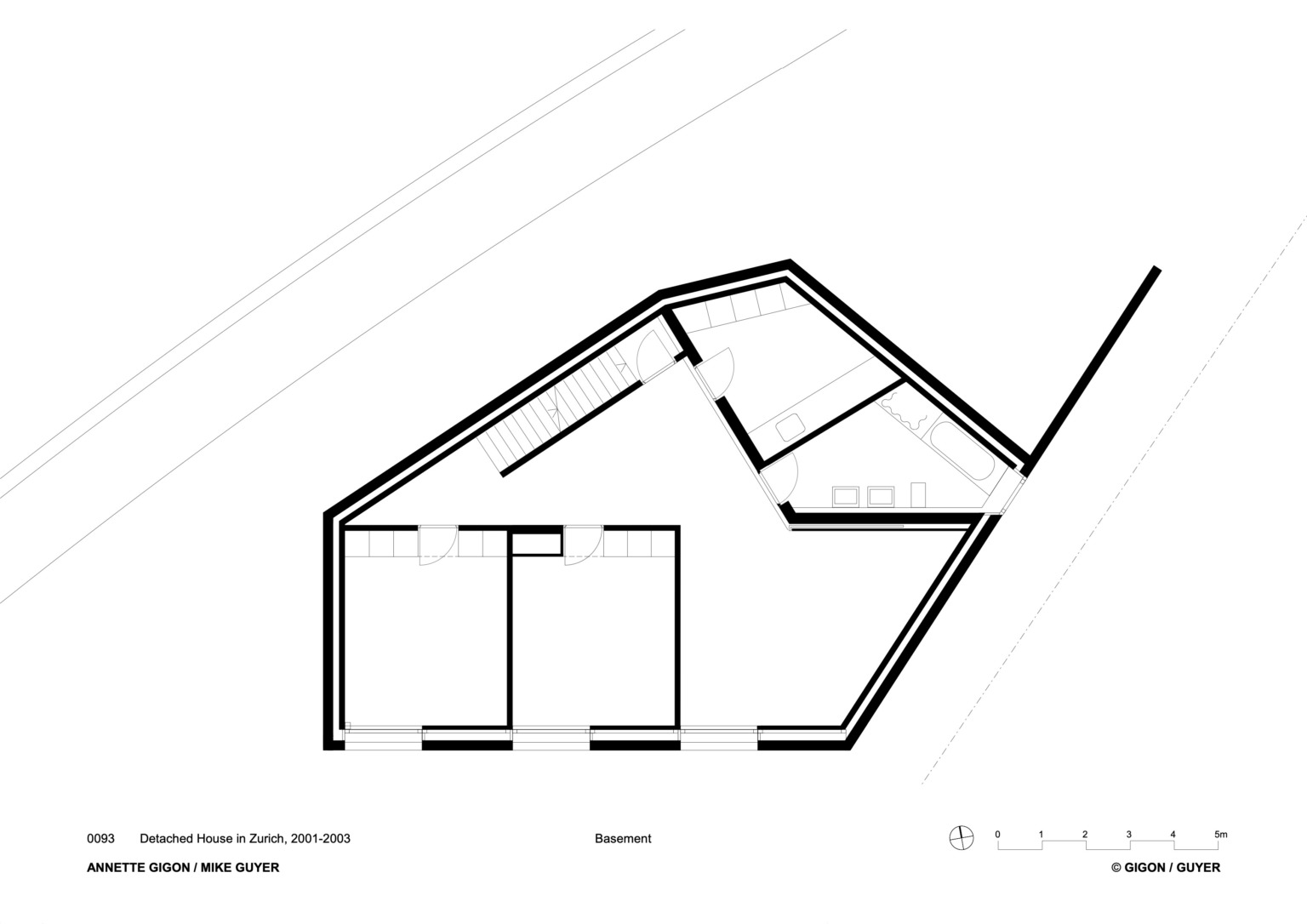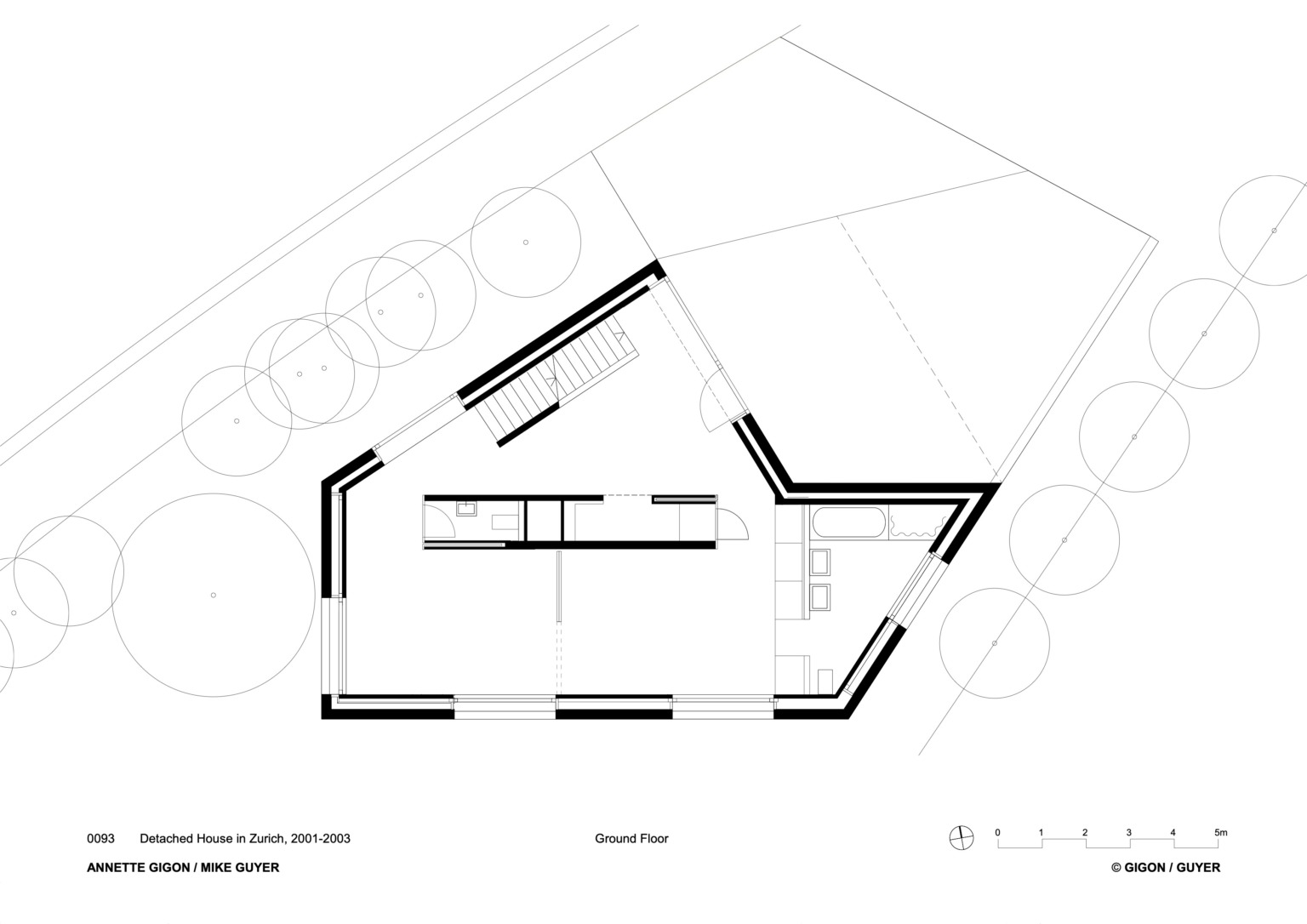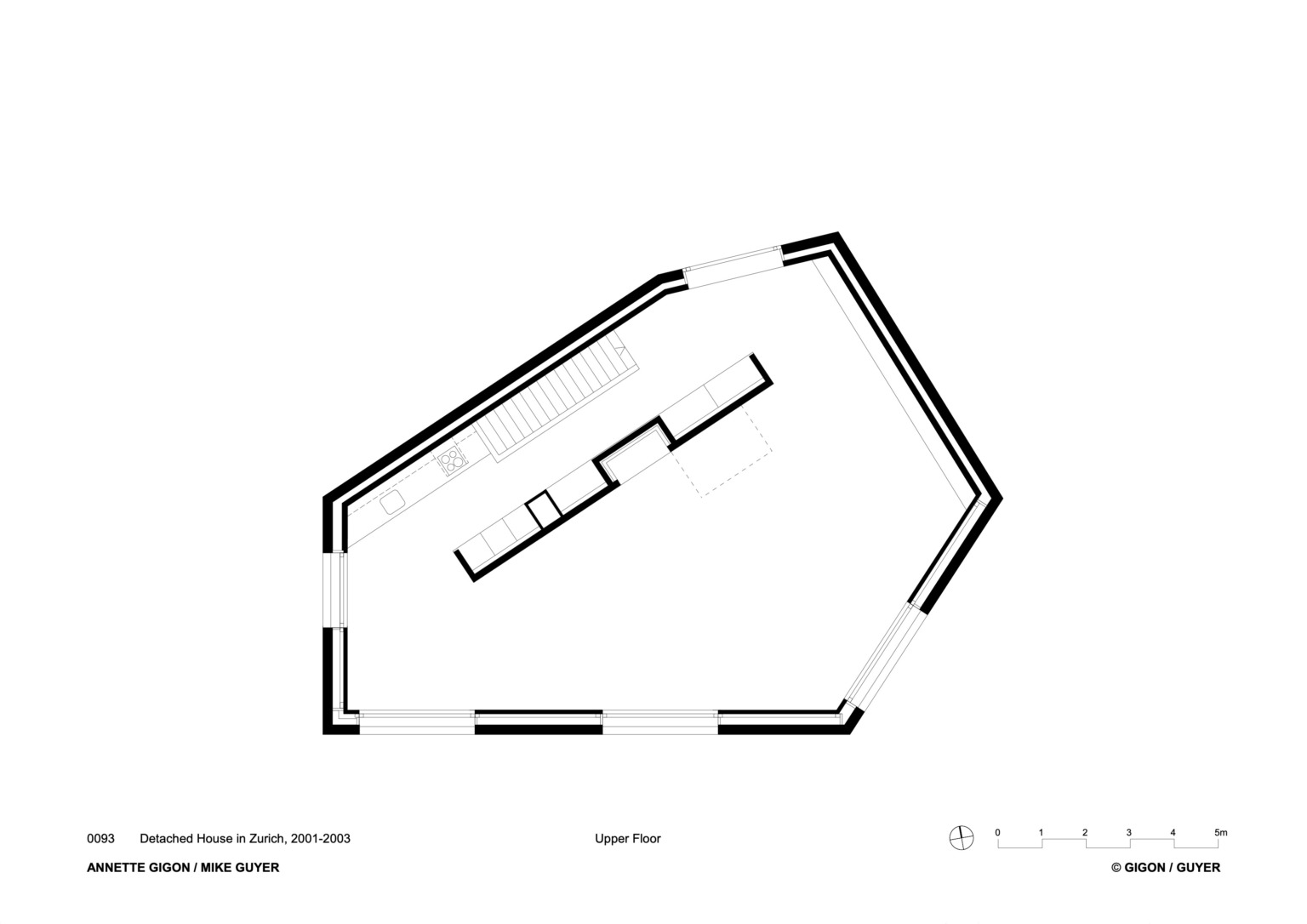 Zürich
This House is located on a hill in Zürich, and therefore takes advantage of the view through many windows onto the lake. The other part of the building is rather closed off, because it faces the street.
On the inside there are two types of rooms, regular ones, where people spend their time and irregular ones, such as tones of passage where the atmosphere is much more dynamic. Spaces are flexible and can be changed with sliding doors.
The plot forces that house to have an irregular plan and section.