Case Study – Villa Hagmann – Max Moser, 1931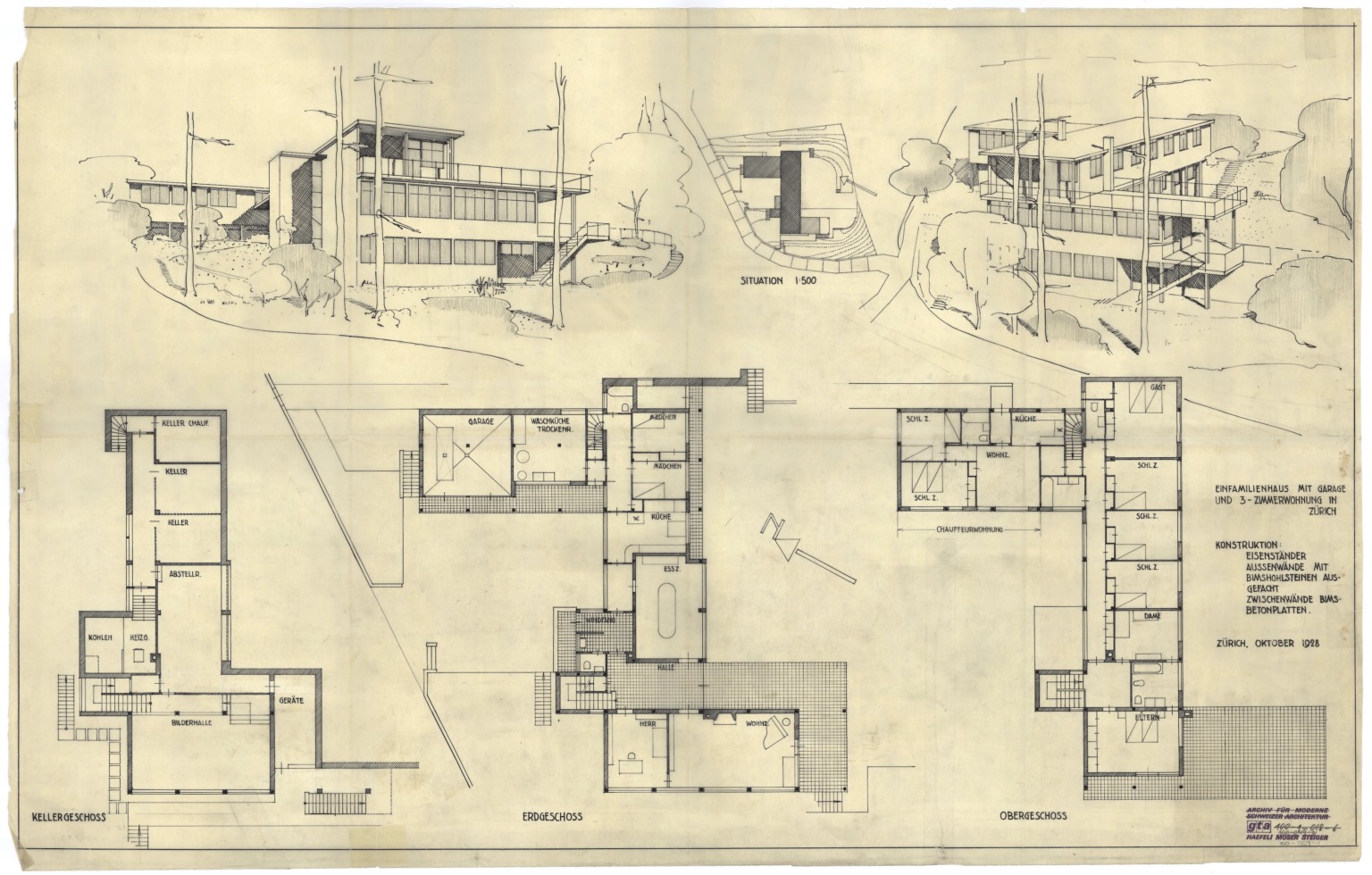 Zürich
The transversely oriented main wing shows a clear room division. The representative rooms open towards the city and lake Zürich. The utility rooms nestle into the slope of the steep terrain.
On the sunny side, an iron construction allows for the large sliding windows, which are the threshold to the adjoining veranda and large terrace.
The main role in the daily life of the villa in 1930 was assigned to the housewife. The garage is located at the bottom of the property, which is still there in 2020.