Case Study – House Schulthess-Rechberg – Max Moser, 1938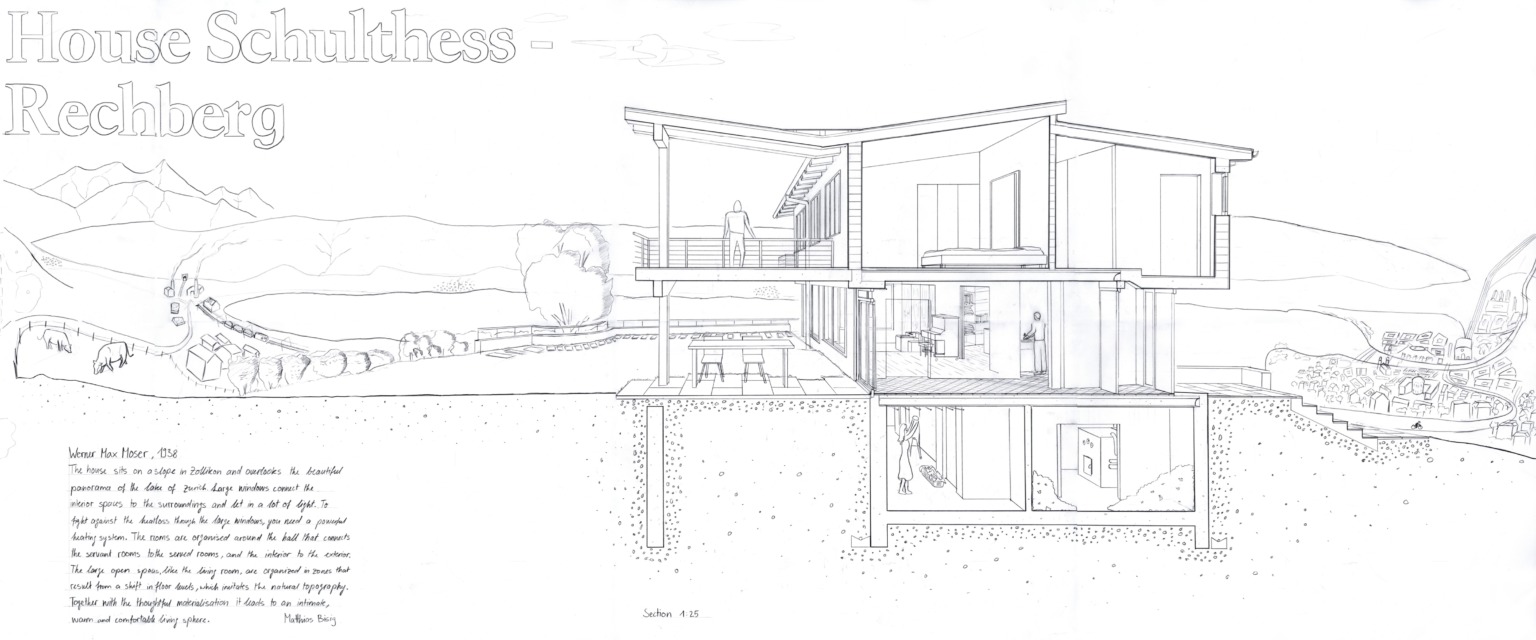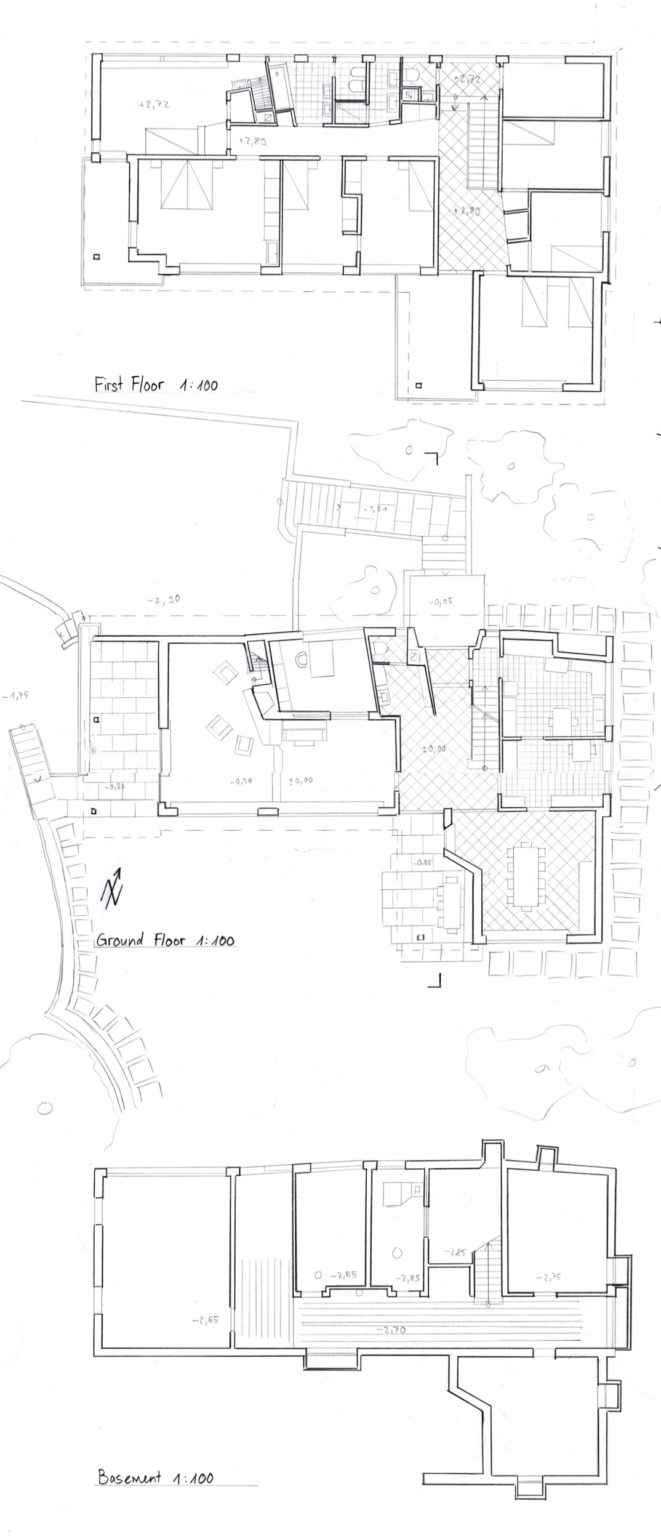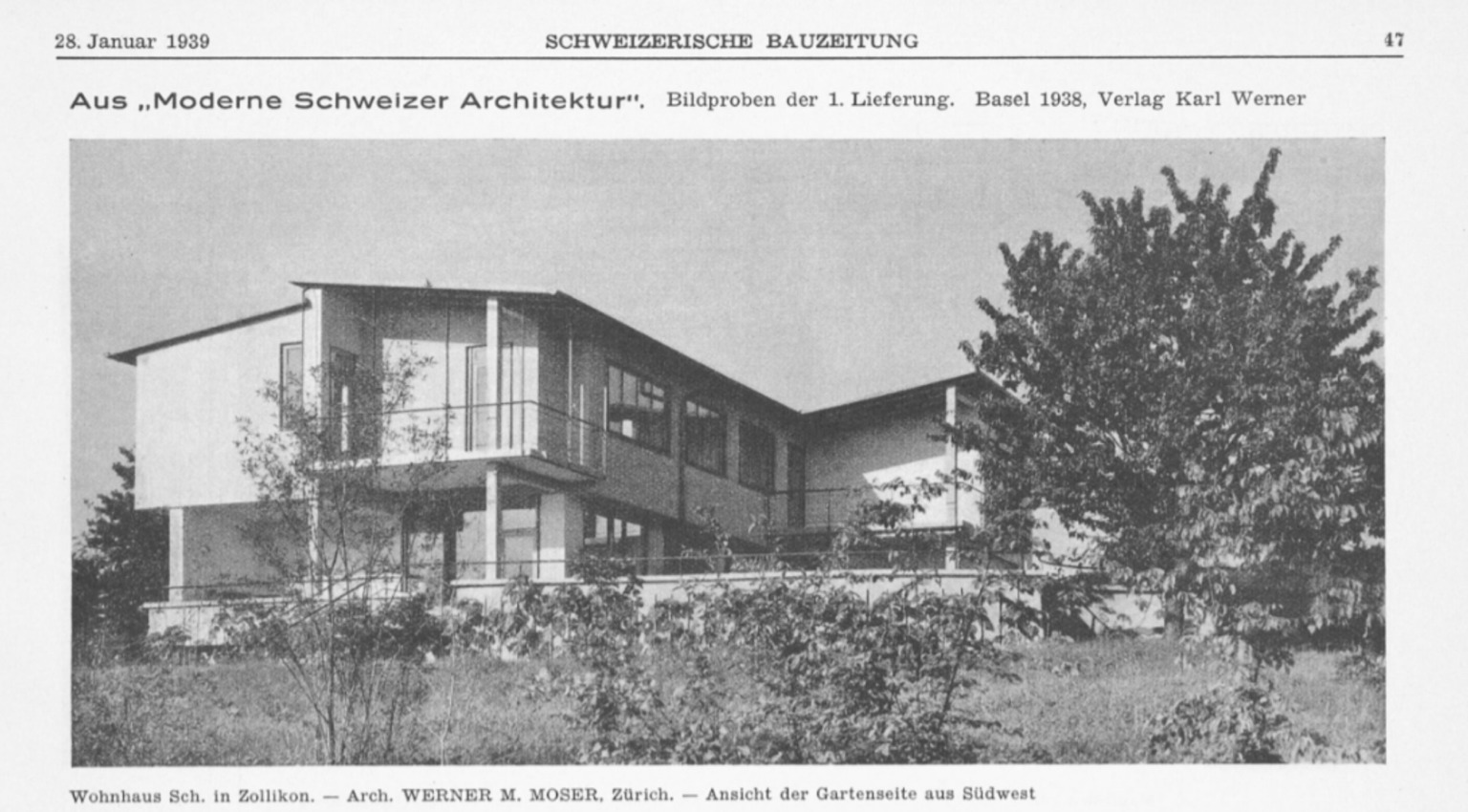 Zollikon, Zürich
The house is located on a slope in Zollikon and overlooks the beautiful panorama of the lake of Zürich. Large windows connect the interior spaces to the surroundings and let in a lot of light. In order to counter the transmission heat losses through the large windows, a powerful heating system is required.
The rooms are organised around the main hall that connects the servant rooms to the remaining spaces, and the interior to the exterior. The large open spaces, like the living room, are organised in zones that are defined by a shift in floor levels, which imitate the natural topography.
Together with the thoughtful materialisation the architecture produces an intimate, warm and comfortable living space.