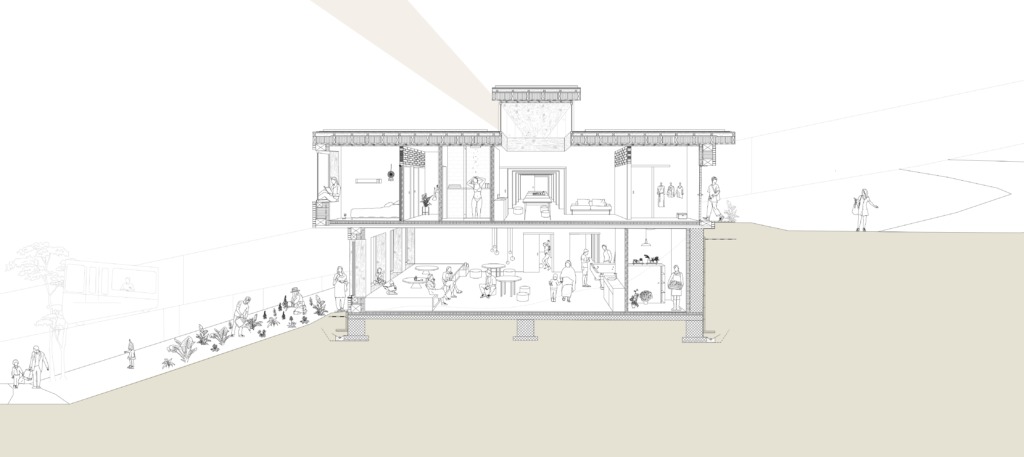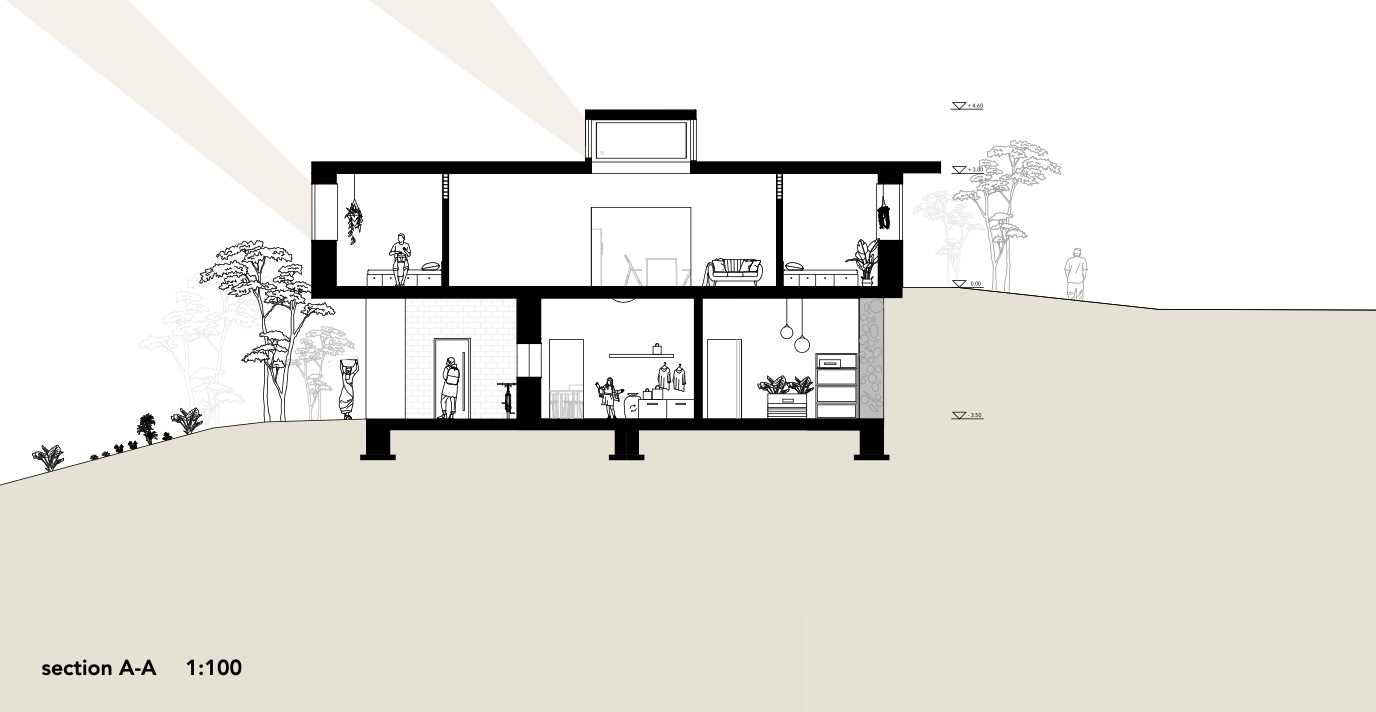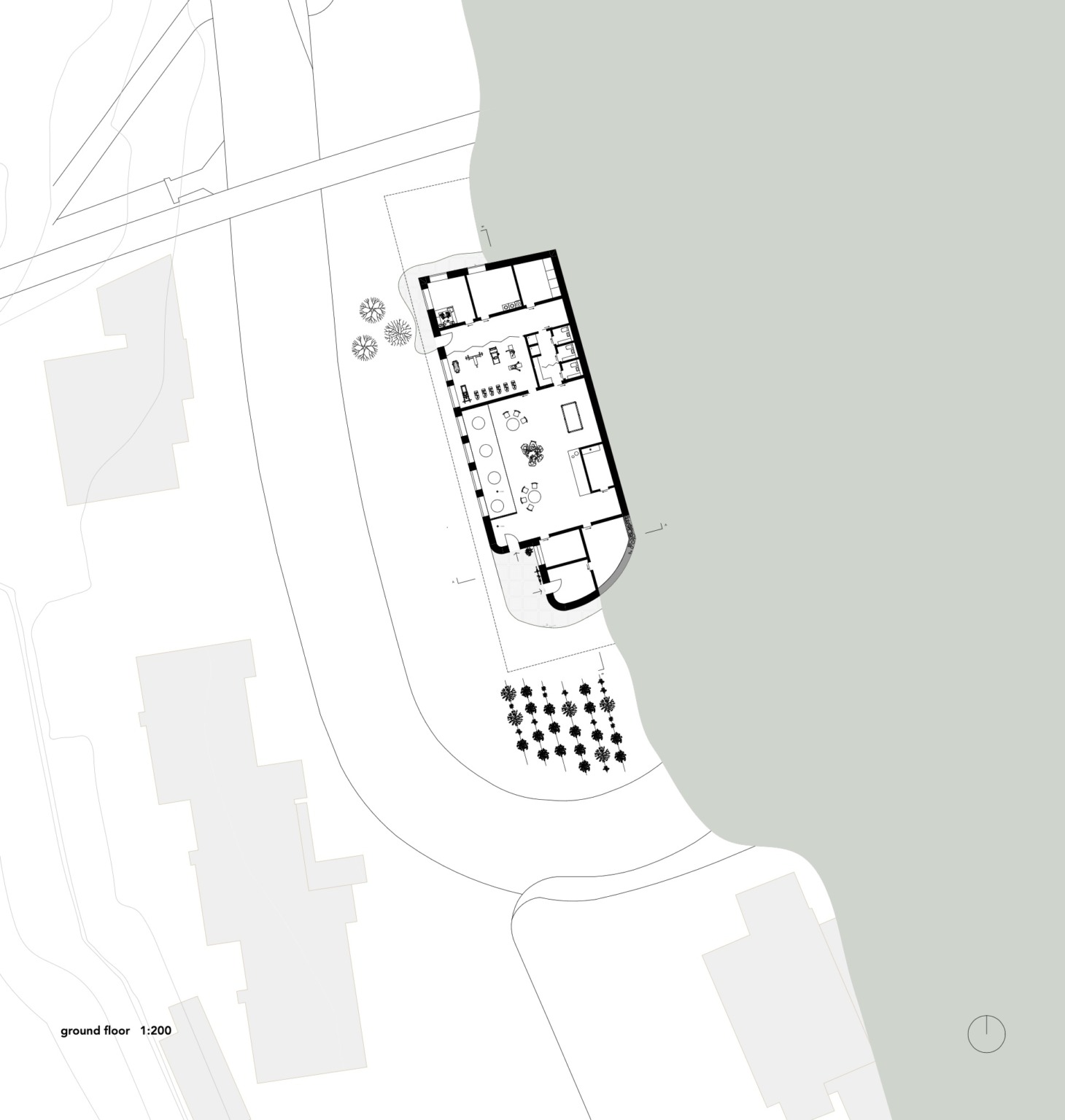 Germaniastrasse, 8006 Zürich
This complex of buildings is aimed at refugees from all over the world.
On the residential floors, there are units with bulkhead construction. Each unit enters from the top of the slope and goes all the way to the other side of the building, where all bedrooms are located. There is a bathroom for every 2 rooms. Below there is a large communal space with a gym, a cafe and a living room.
A wooden post construction insulated with straw and a clinker facade against the outside world. Inside, a warm clay plaster and brick walls dissolve more and more into glass towards the middle of the building.