Experiencing climate loggia ,
1904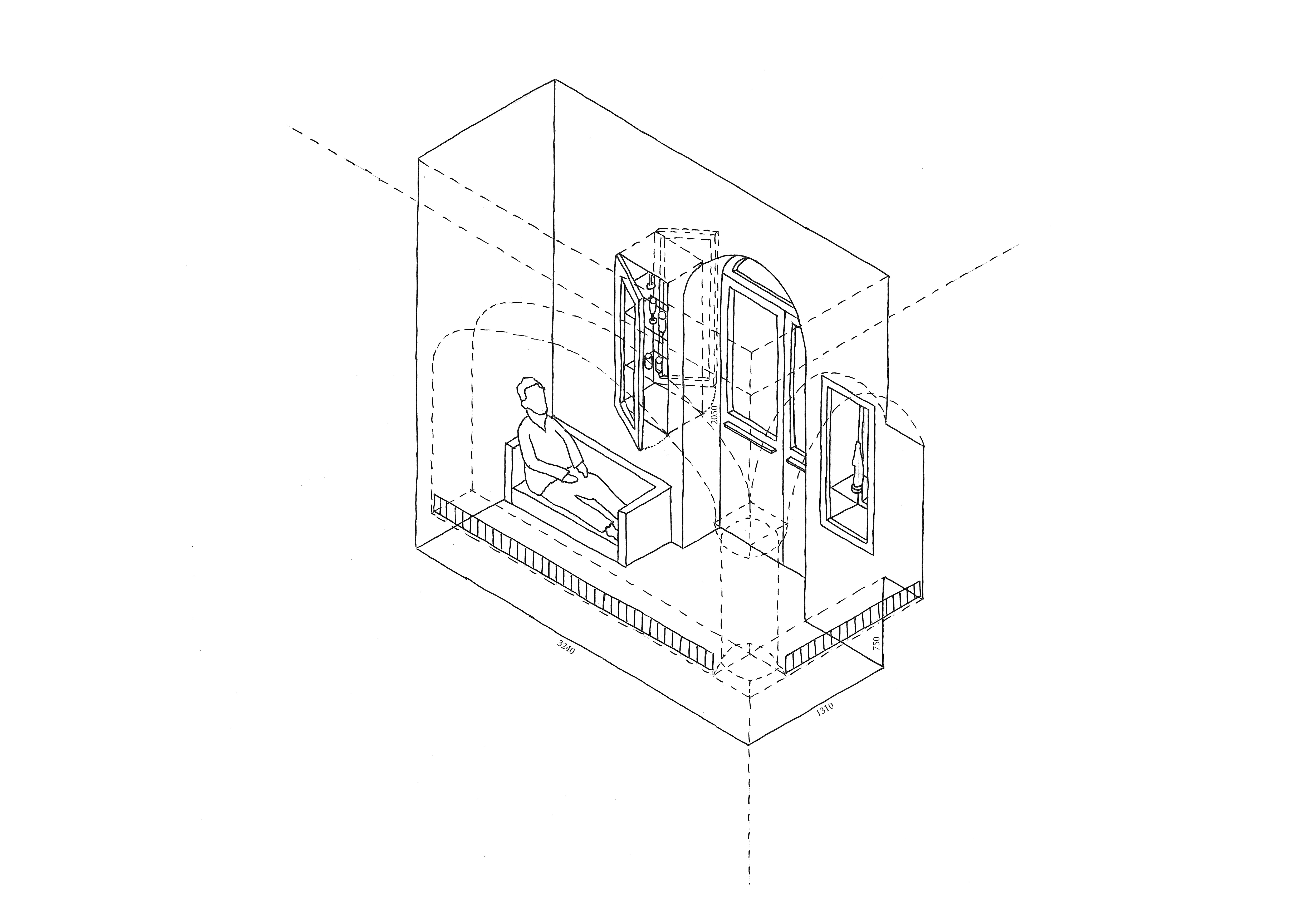 Leonhardshalde 17, 8001 Zurich, Switzerland.
South-west oriented loggia enclosed by two arches.
Cozy outside space invites to have a rest on a bench overlooking the old town and the mountains. The sheltered space is attractive to be used at any weather condition experiencing the nature forces.
Loggia expresses the desire of a sheltered outside room to be in a direct connection with climate.