Co-Living & Co-Working Timber Tower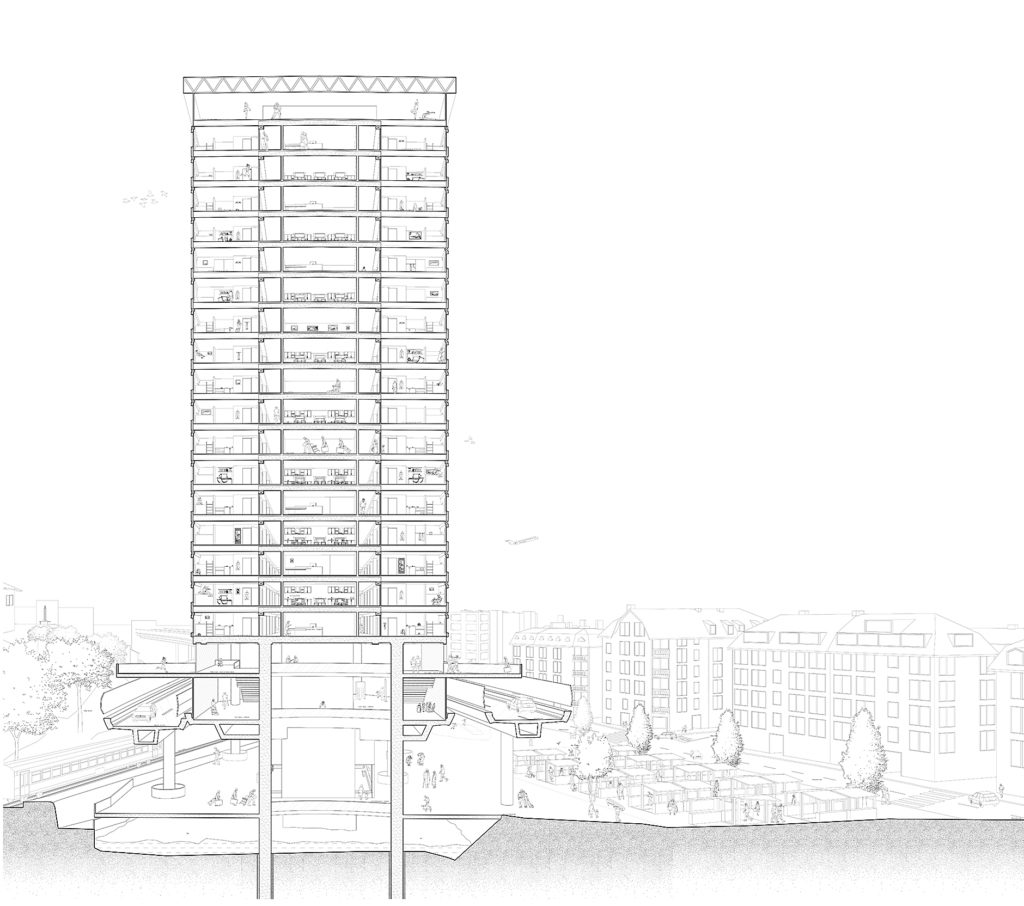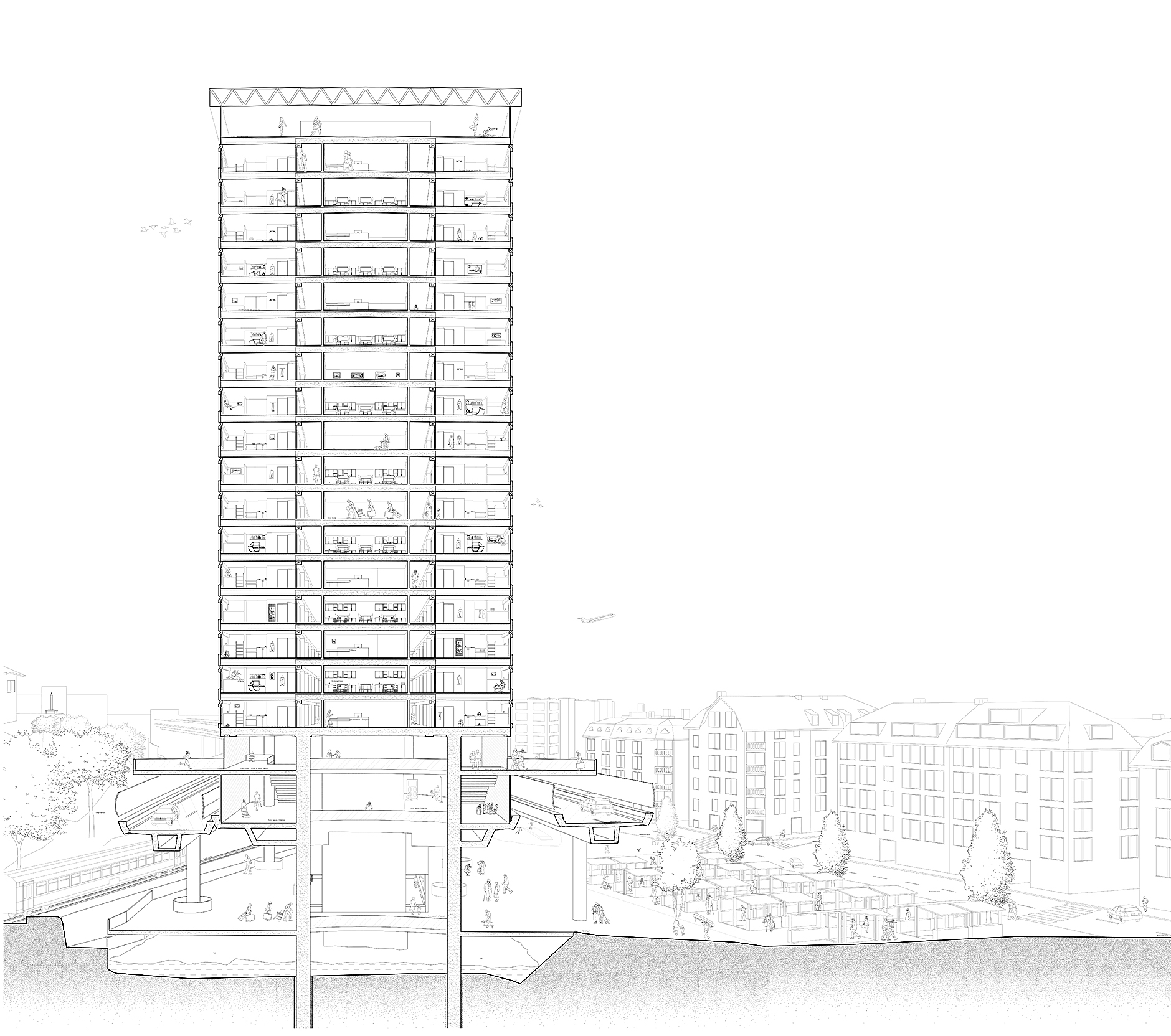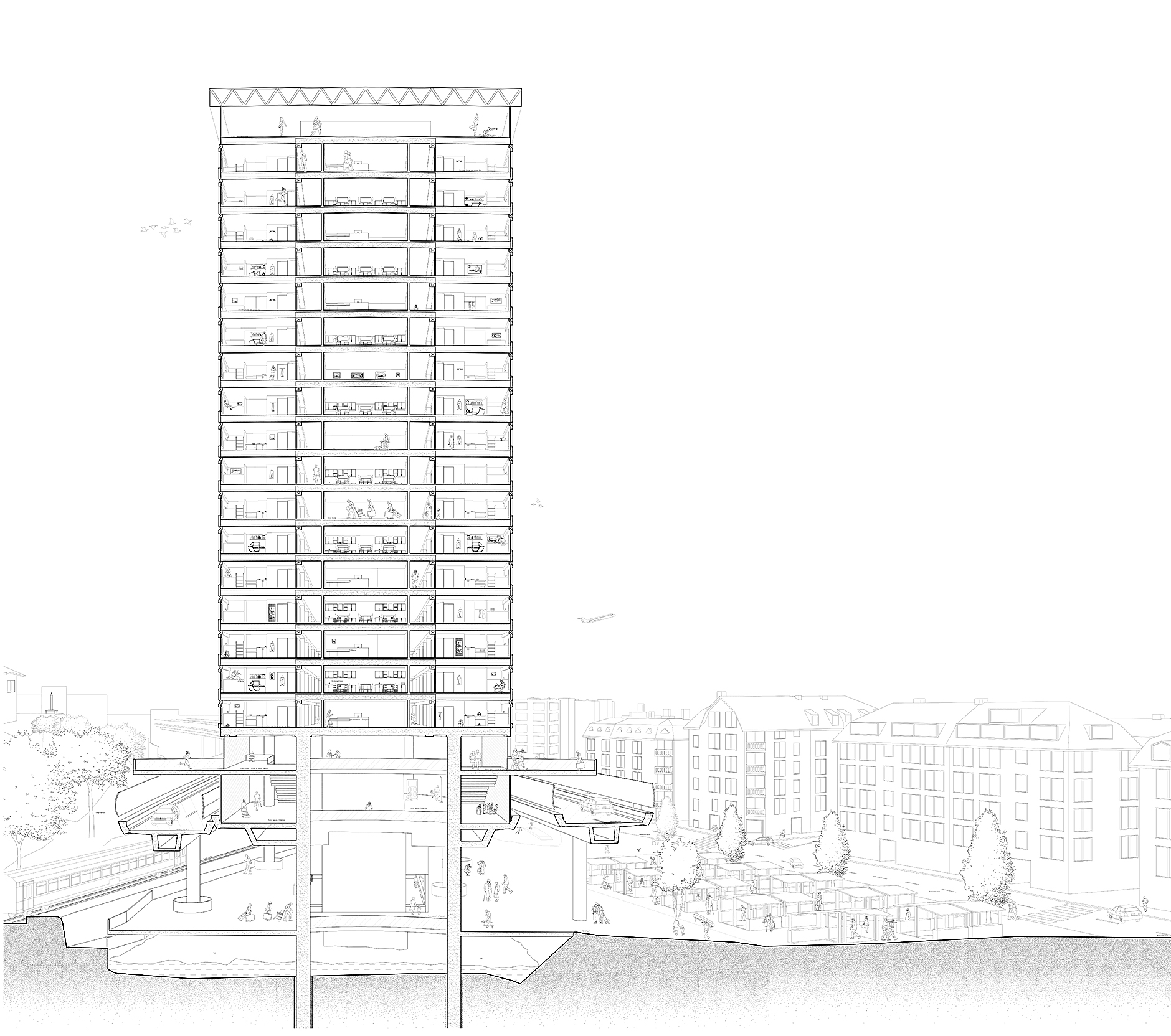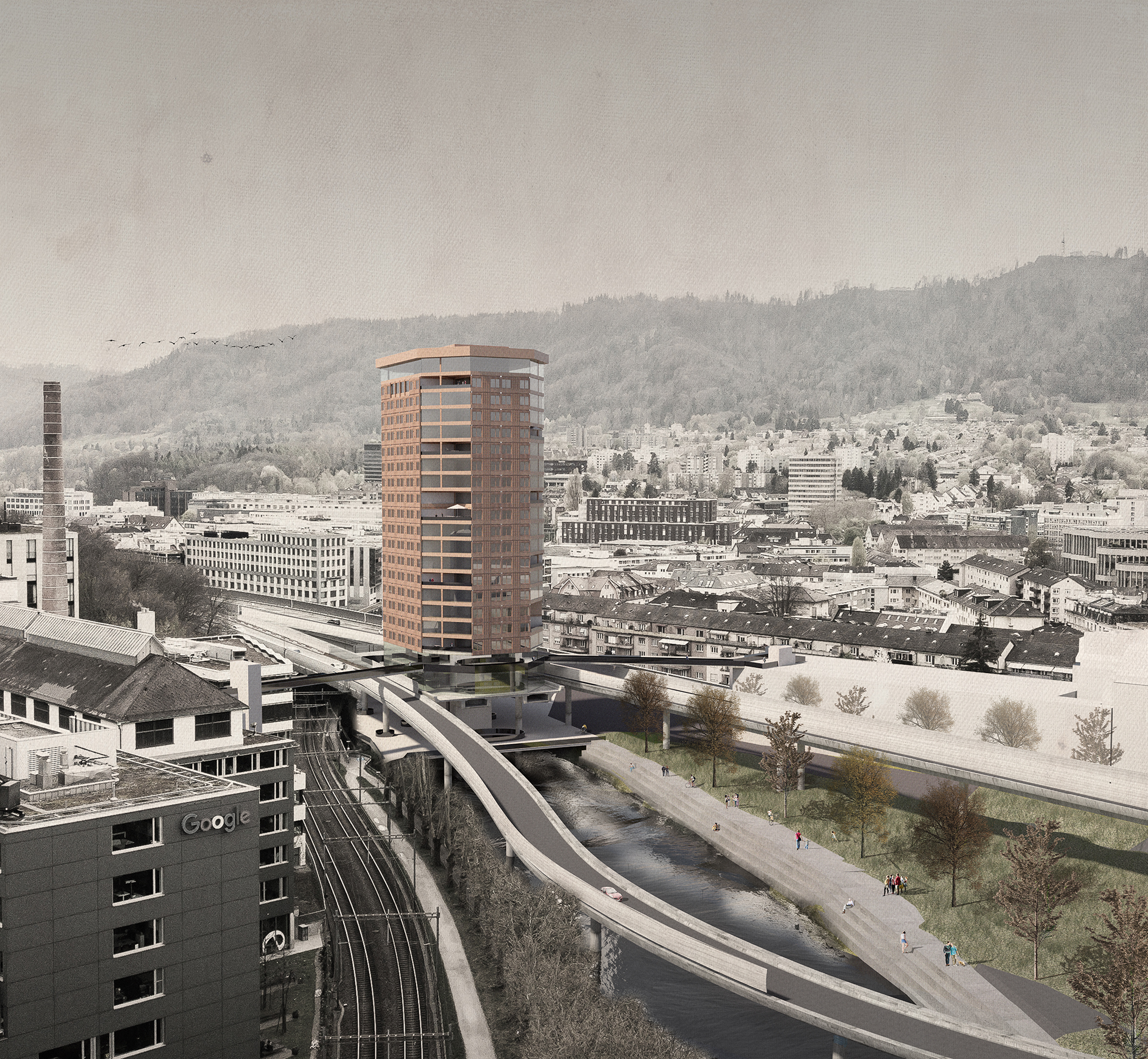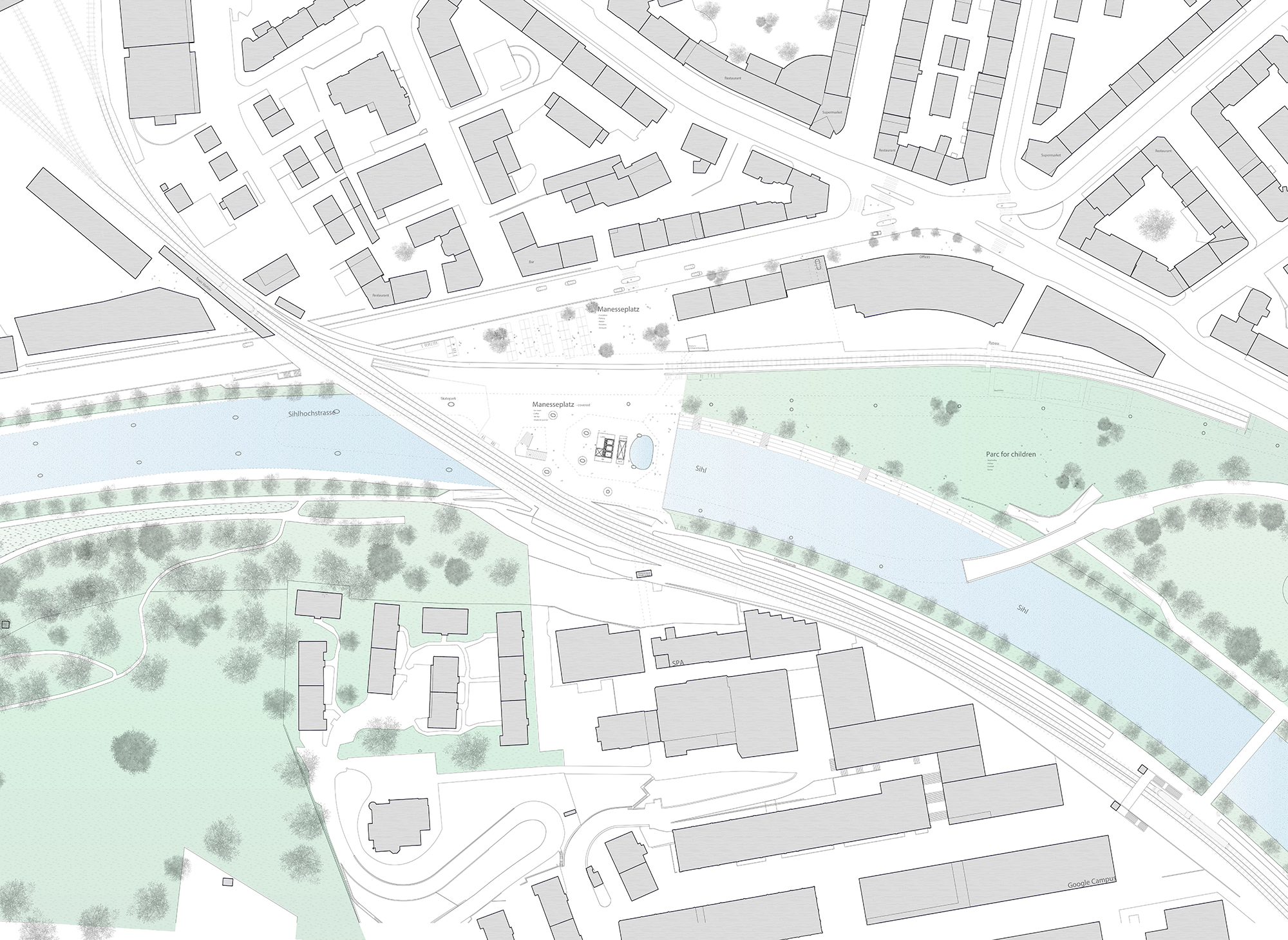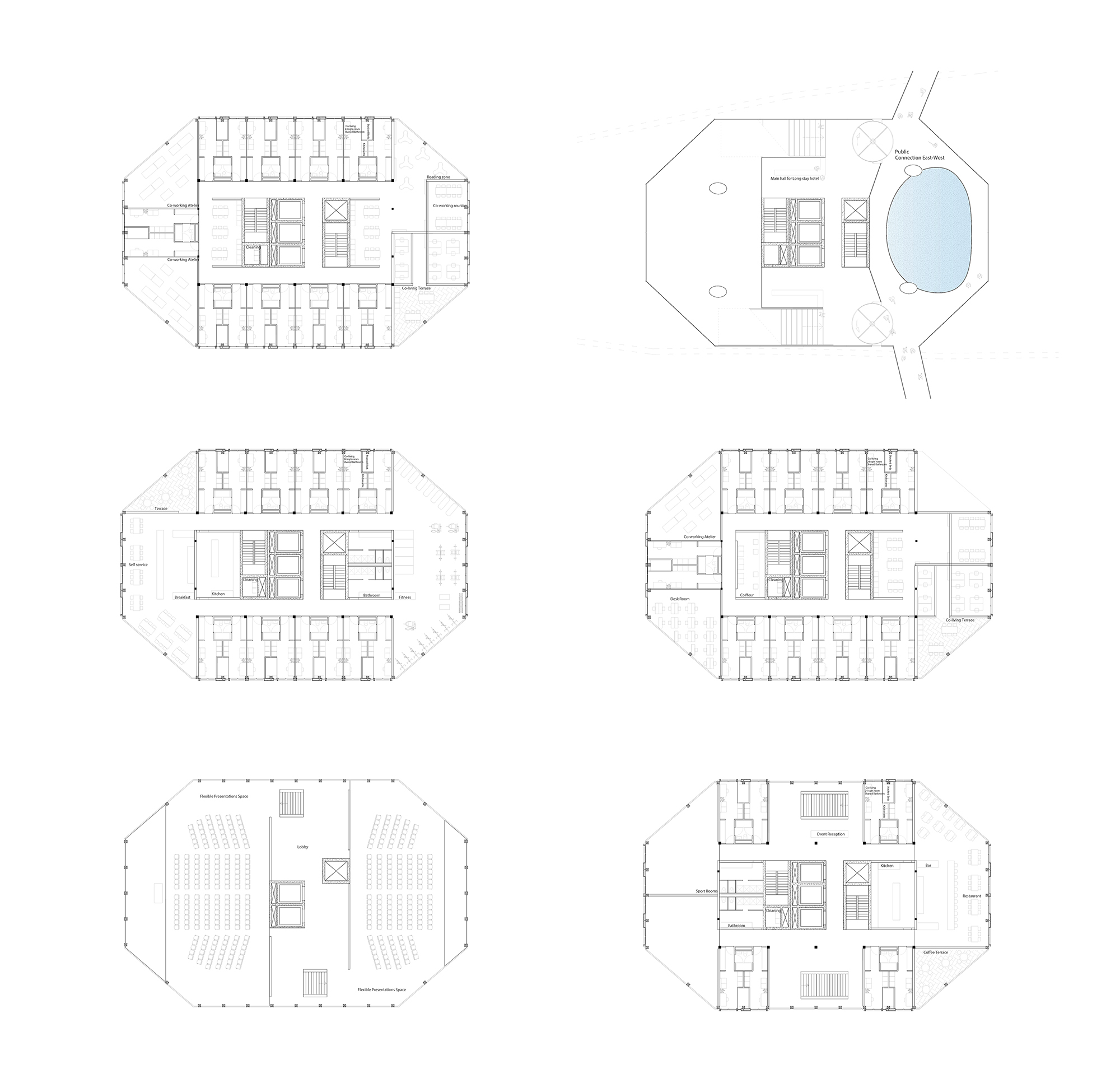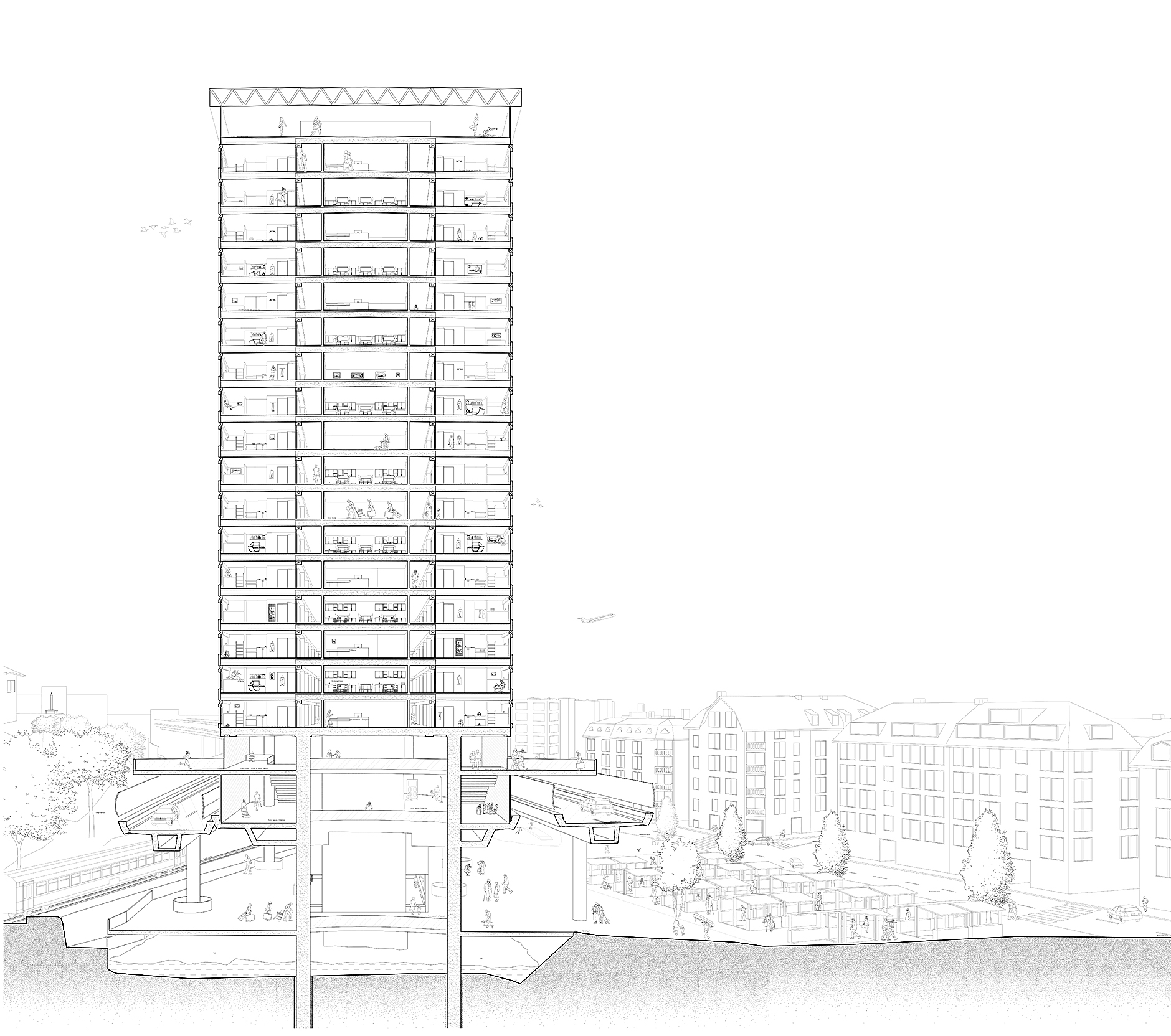 Wiedikon, Zurich, Switzerland (Diploma Thema B 2019SS)
A timber skyscraper for collecting living and working, sitting on top of and abandoned end of the Zurich highway.
Piling additional concrete columns into the river, the tower consists of concrete common floors (open to the park area) and wooden living/working floors.
Providing vast green space for the larger-scale urban commons in Zurich, with the introduction of new hybrid of Zurich tower typology.