Public Drawing – HXE Grassland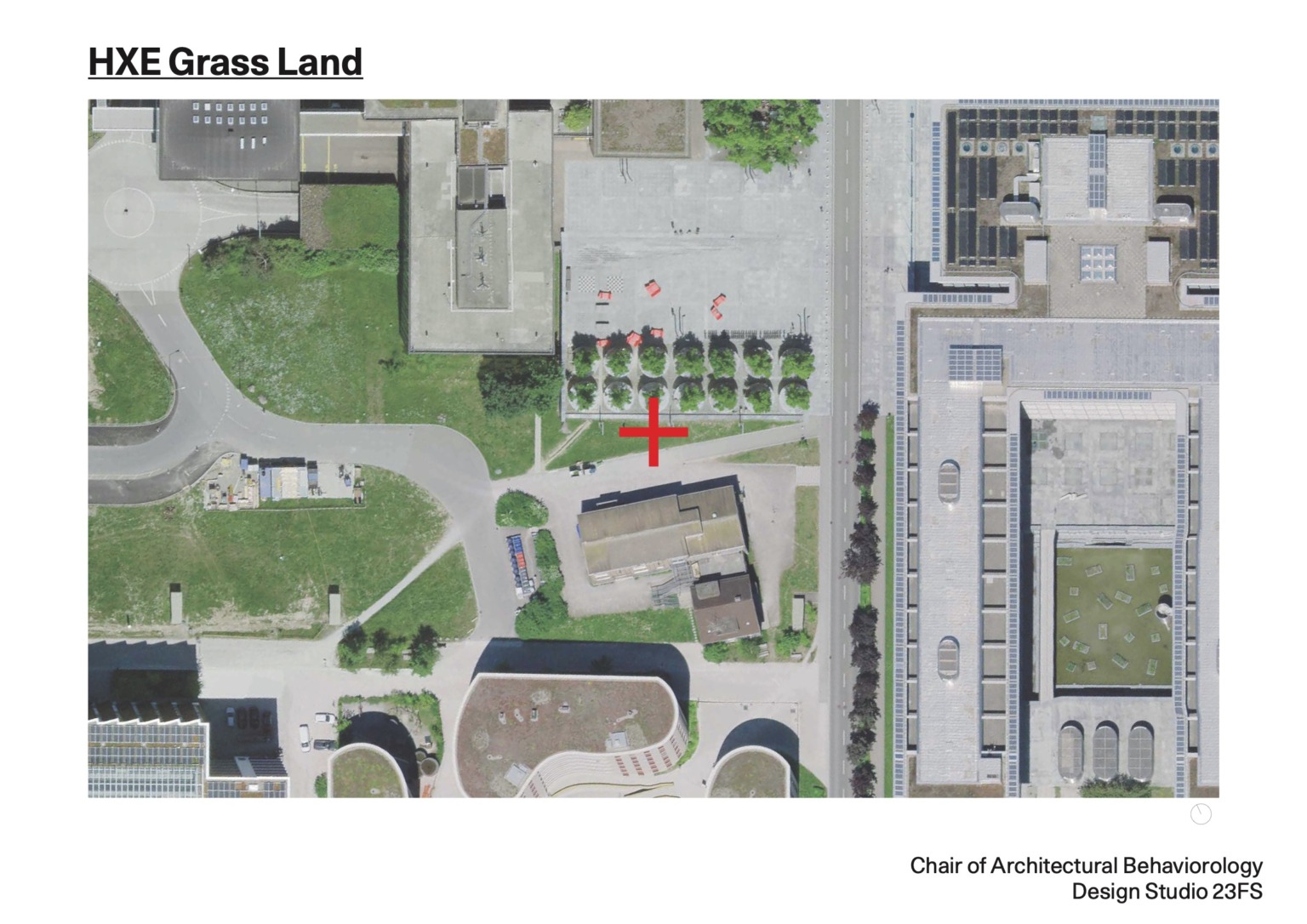 ETH Campus Honggerberg, Zürich
The grassland forms a triangle between the HIL Plaza and the HXE building. It is a place of transition, characterized by human mobility and the arrangement of different materials.
Historically, the site formed the end of the Campus Hönggerberg, now it is the boundary between the buildings of studying and living. Thus, this place is shaped by constant changes in the past and a possible further development in the future.
Through close observations of the status quo, the relationship between built structures and nature can be discovered. These partly symbiotic relationships show that the imperfection of this place contributes to create a new microcosm for flora and fauna.