Plant Entrance in Immeuble Clarté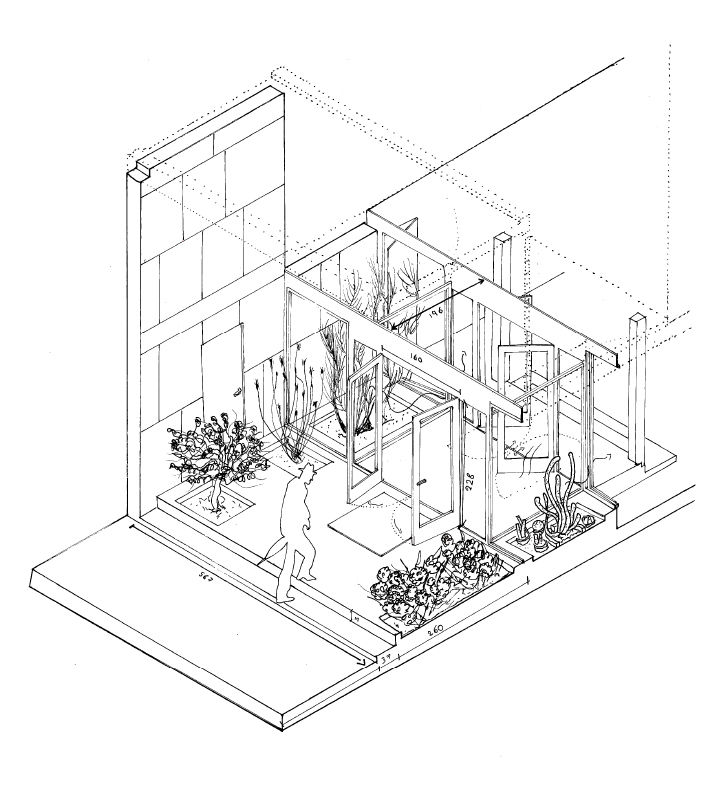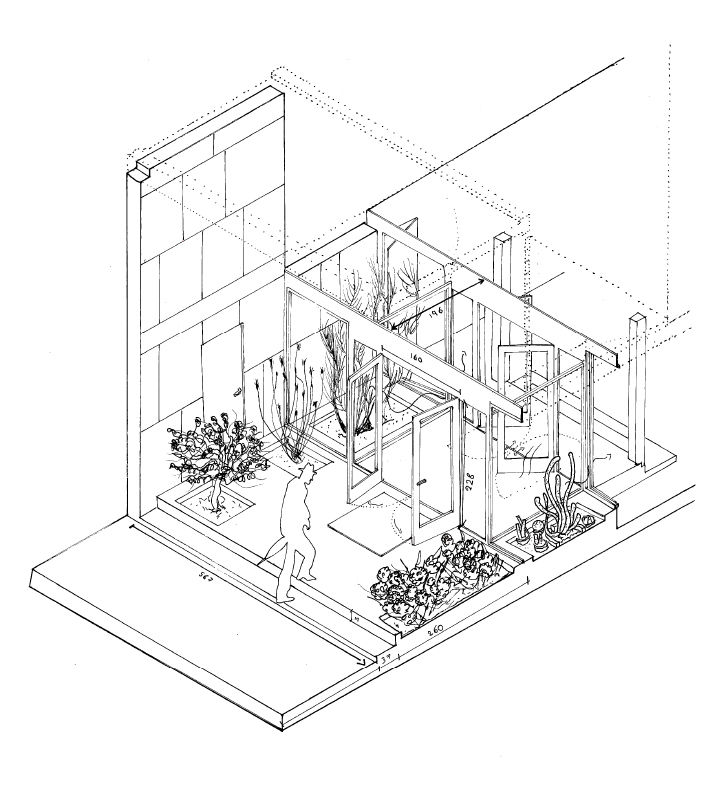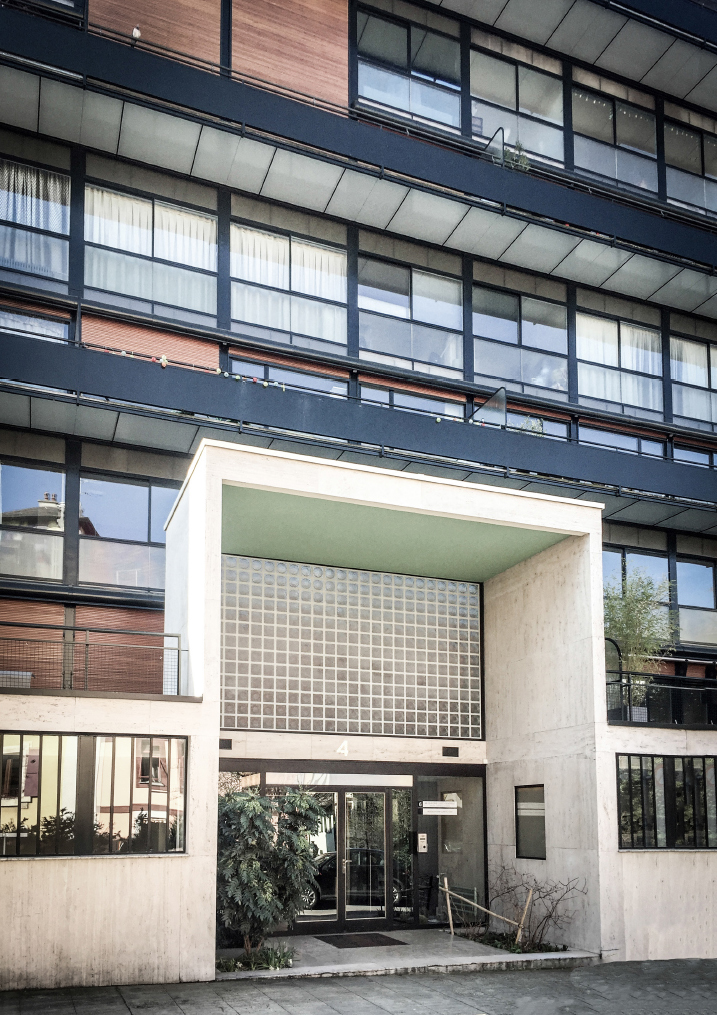 Geneva, CH
Steel structured apartment building, designed by Le Corbusier and Pierre Jeanneret
The entrance of the building is treated as a green entry lock. Here the dialogue between human is staged by the plants. The doors movement inside suggests that two flux crossing the passage in this green belt meeting.
This entrance door window creating multiple layers in two directions and diluted the transition between inside and outside. Again the winter garden became an in and out tension space.