Position: Studio Teaching Assistant (50%)
Starting in the academic year 2023/2024, we are looking for a teaching assistant (50%), to support the team teaching the second-year design studio.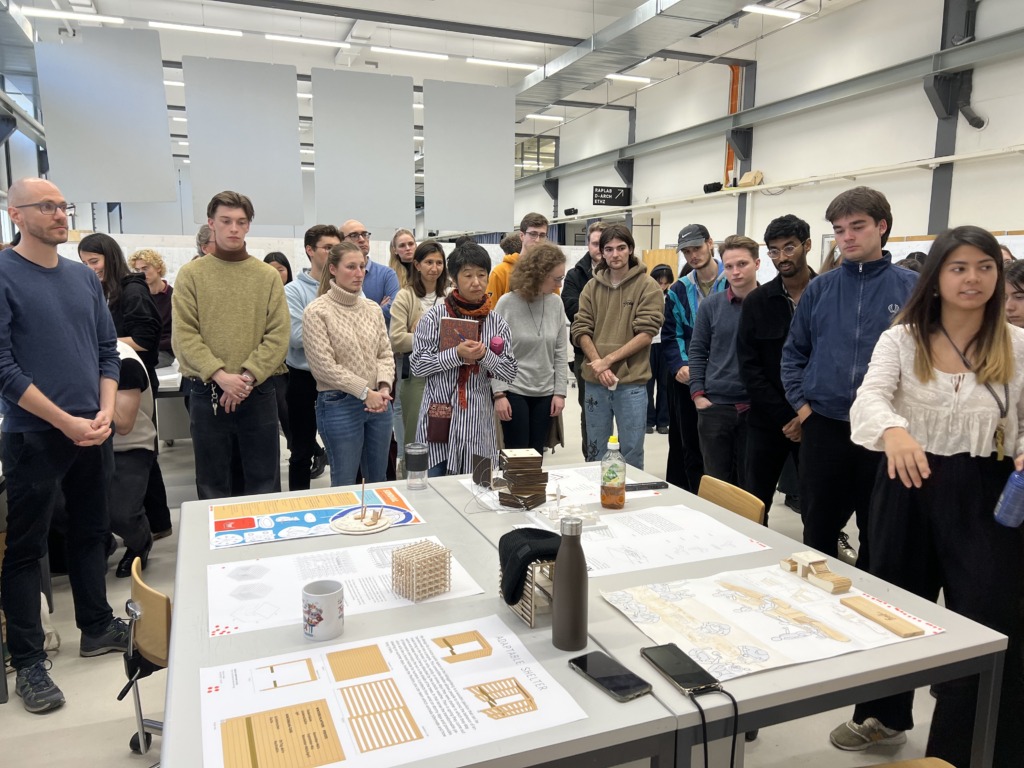 The Chair of Architectural Behaviorology, led by Prof. Momoyo Kaijima, is engaged in teaching and research activities on Architectural Behaviorology, a design theory, and methodology. This multidisciplinary approach to architecture design combines insights from ethnography, production, economy, and other related fields to create an architectural landscape in which a diversity of actors, including humans, resources, and materials, are taken into the design process.
One of the major tasks of the Chair is teaching a second-year design studio, in which students will have hands-on experience in designing and drawing an architectural project, in research, and in teamwork, and will have the opportunity to present and argue their ideas.
The second-year design studio is organized as a two-semester-long course. During the autumn semester, the topic in our design studio will focus on housing and CAD drawing, while the spring semester's focus is on public spaces and 1:1 mock-up building. Typically, there will be around 60 students per semester.
Job description
Your tasks will include:
Preparation of materials and documents for the design studio
Supporting the students to develop their projects during desk critiques
Evaluating and grading the student projects
Holding short input lectures and workshops for the studio
As a teaching assistant at the chair, you are expected to teach a combination of architectural design and research, both within the framework of Architectural Behaviorology. You will need to be able to understand the student's ideas and help them further develop their projects. In addition, you need to have knowledge of structure, construction, and detailing to support the students also in these matters. Additionally, knowledge of research and research-based thinking will allow you to support the students in finding good and agreeable solutions for design problems.
Teaching assistant contracts are limited to one year, with the option of renewing the contract every year. The starting date of the contract will be the 1st of August 2023. Studio days are Tuesdays and Wednesdays.
Your profile
You must have a master's degree in architecture.
Knowledge of English is required, as the design studios are largely taught in this language, as well as proficiency in (Swiss-) German, for the exchange with local collaborators.
To support the students with the development of their projects, you bring good knowledge of the Swiss architectural landscape, including experience with construction, detailing, and knowledge of the most common regulations.
Professional experience (2-3 years) in an architectural office, including work on execution plans, is highly recommended to support students in the development of their projects.
Applicants should live in Switzerland, ideally within the Zurich area.
Applications will be accepted until the 28th of April. We expect to contact prospective candidates by the middle of May.
For more details and to submit your application:
https://jobs.ethz.ch/job/view/JOPG_ethz_R5cLD3diYHJPQrRSf4