Public Drawing Workshop
Summer School "Learning from Vedute in Venice" at the Japan Pavilion
Thirty-seven architecture students from ETH Zurich, University of Tsukuba, and The University of Queensland participated in the Architectural Ethnography Summer School in the Japan Pavilion at the 16th Architecture Biennale in Venice. Through the means of collaborative pencil drawings, the school explored twelve different public spaces in Venice, both at the centre and at the periphery. Views of the city from the fifteenth to the eighteenth century provided the school with a common starting point. Using these references, students surveyed the interrelations between human behaviours and architecture, and between past and present. The result is an urban portrait that reinvents how we imagine Venice by connecting the spaces of tourists with those of locals, and the clashes of modern life with the rites of past centuries. The school was part of the Japan Pavilion at the Venice Biennale curated by Momoyo Kaijima (Atelier Bow-Wow) with Laurent Stalder and Yu Iseki.
The drawings have been displayed at ETH Zurich (gta Foyer HIL building) in the exhibition "12 Views of Venice" alongside photographs of the pavilion and copies of its catalogue, emphasising how the school was an opportunity to learn from the collection on display.
---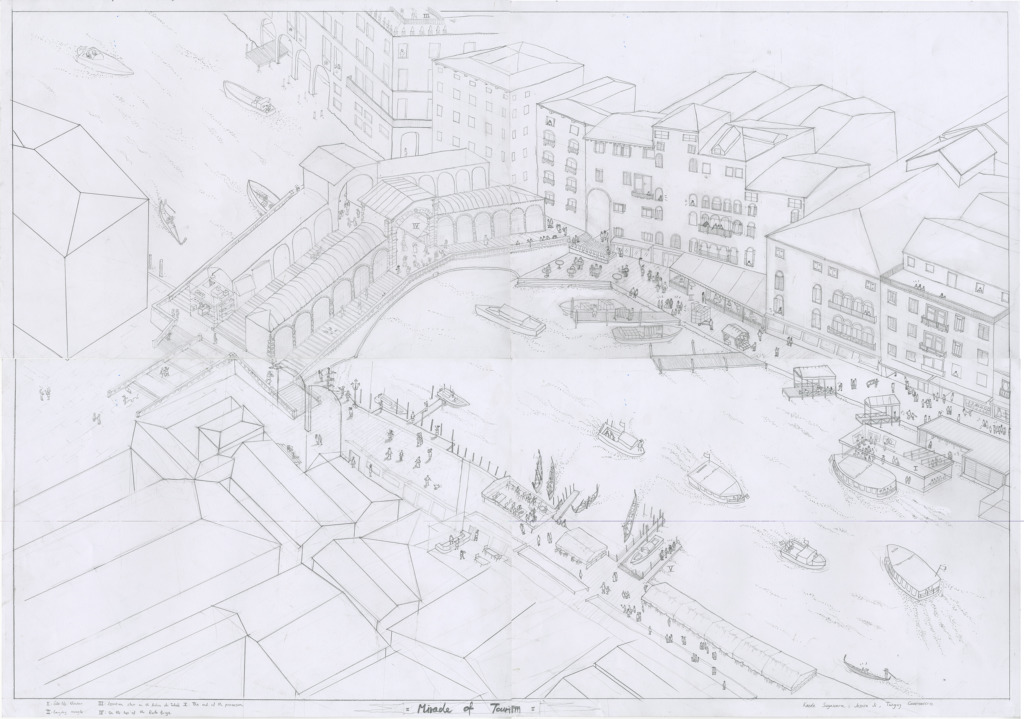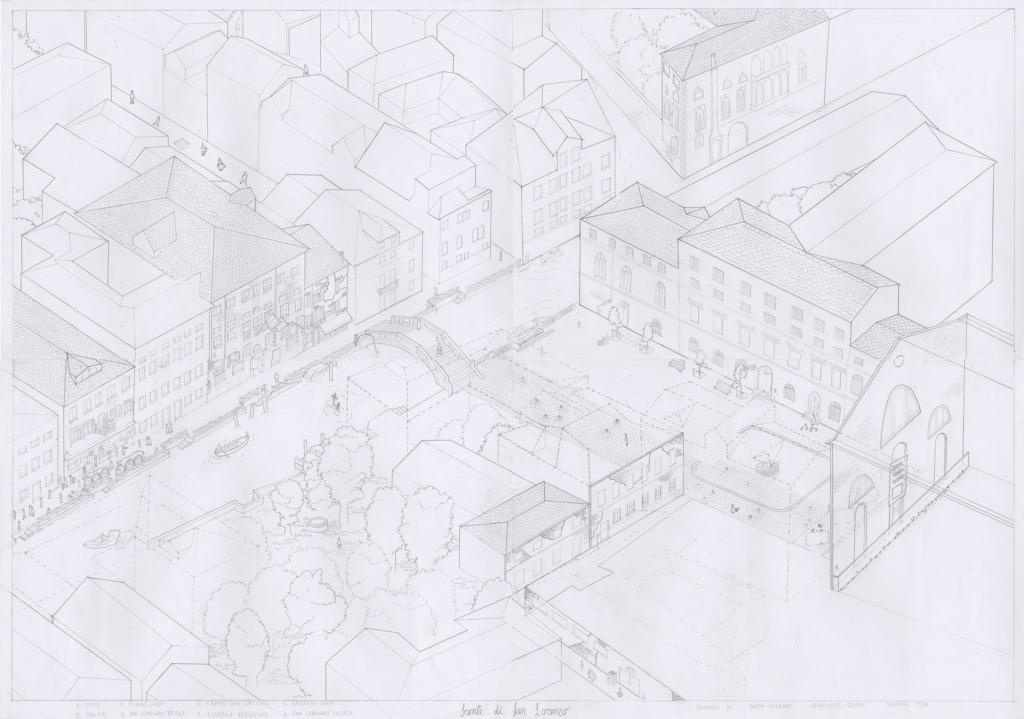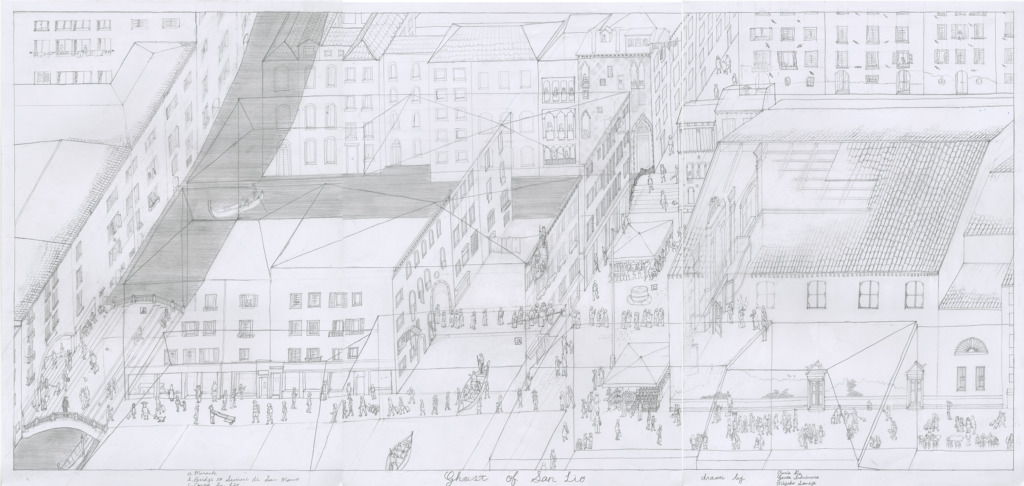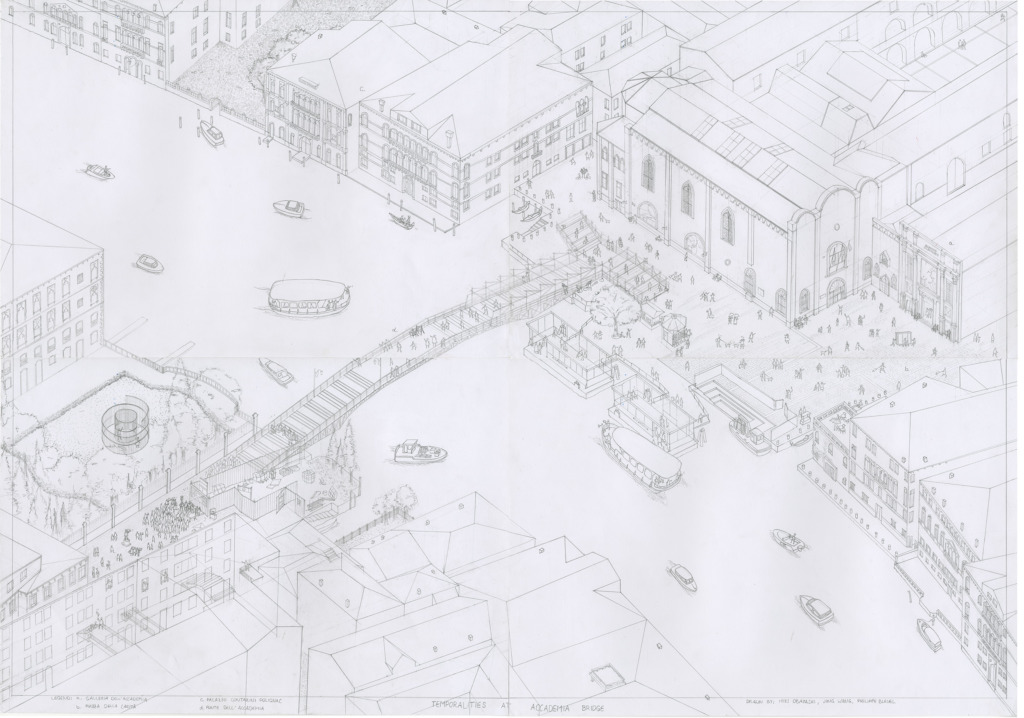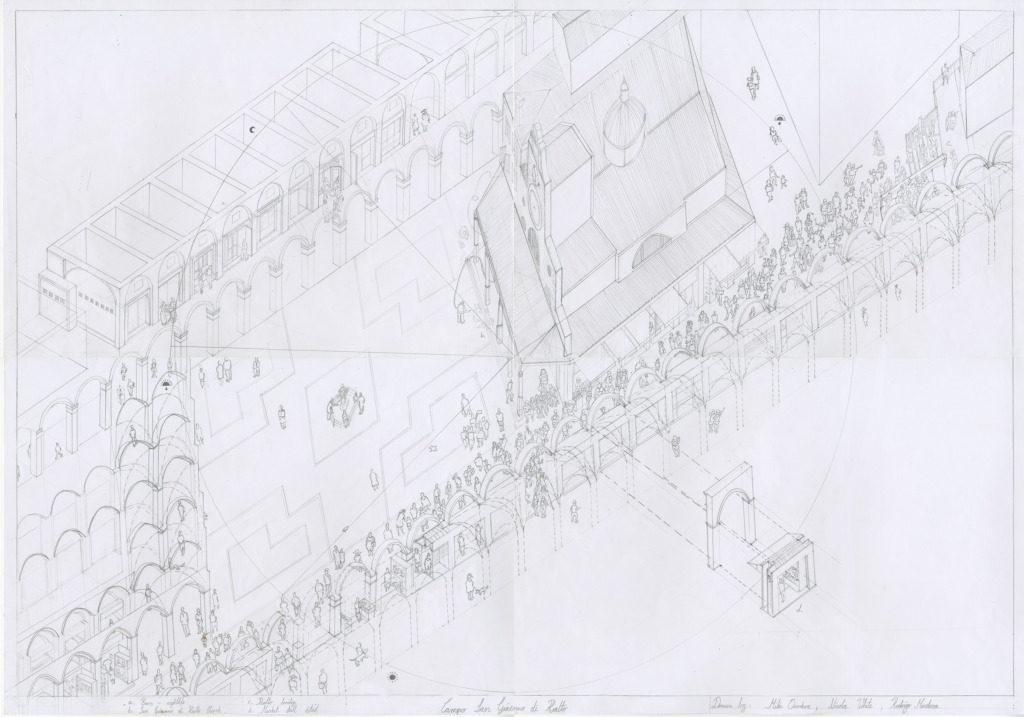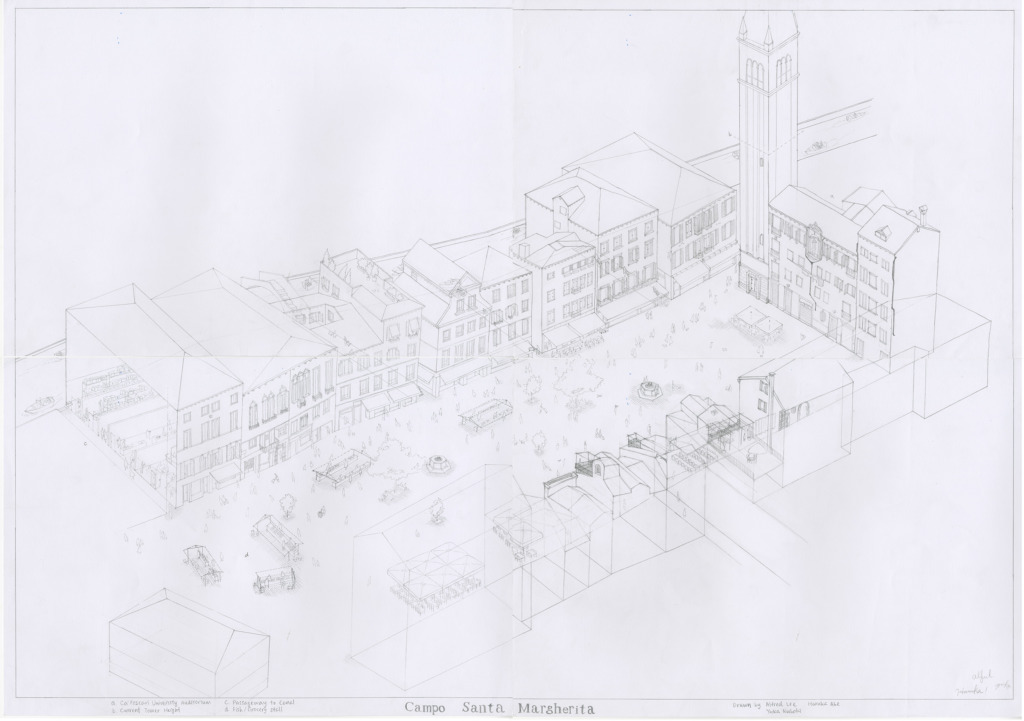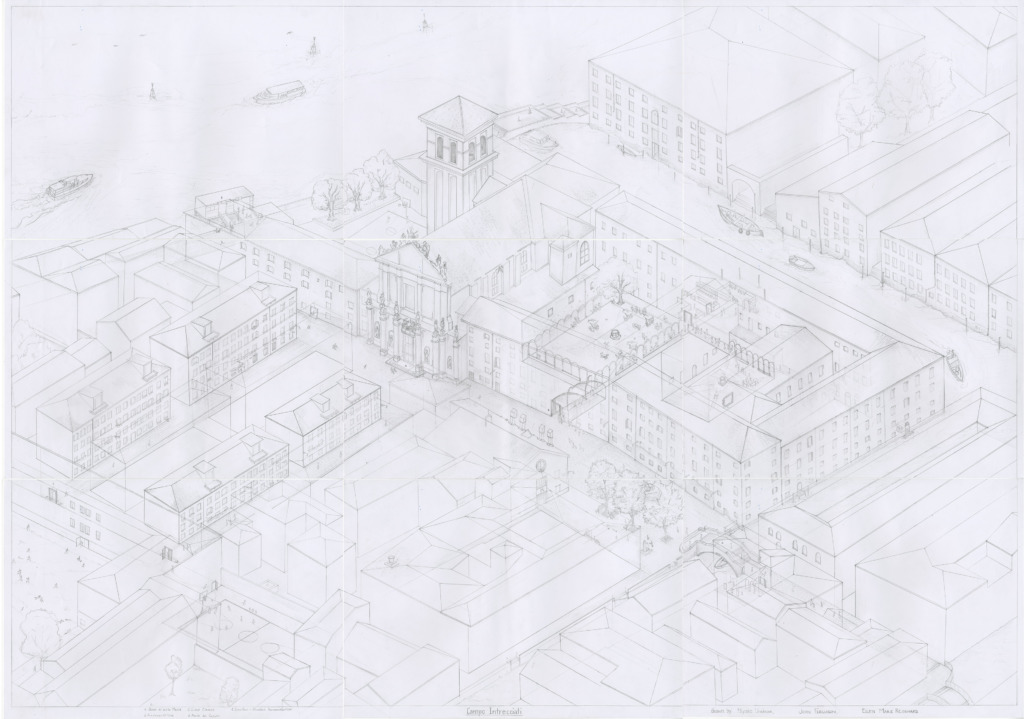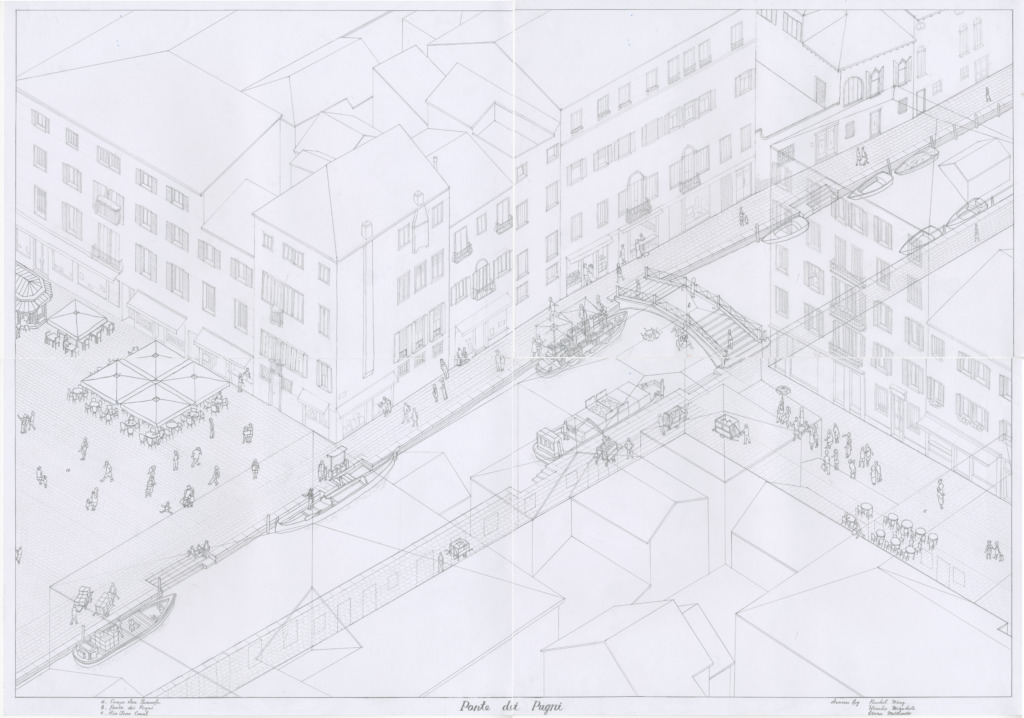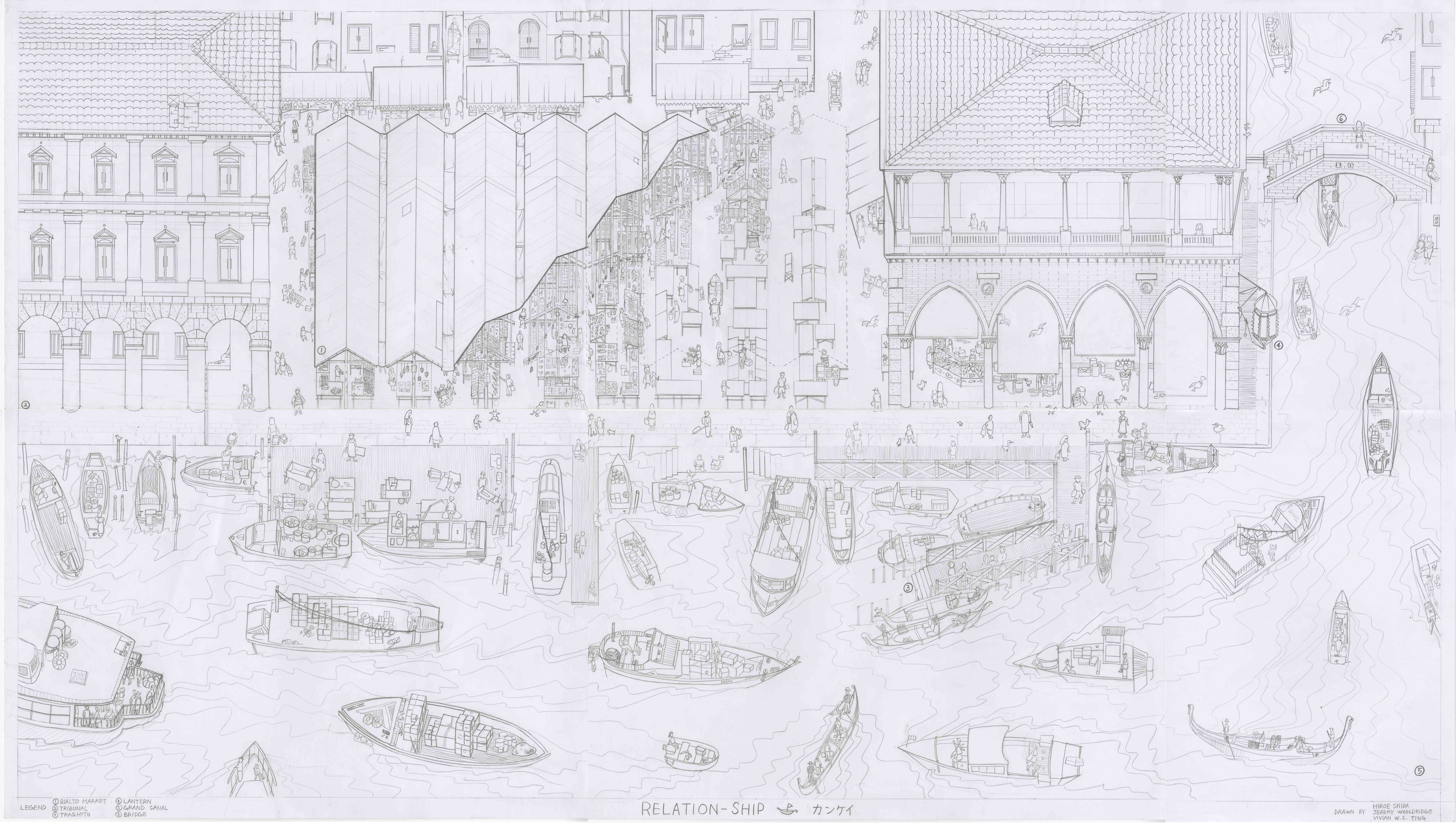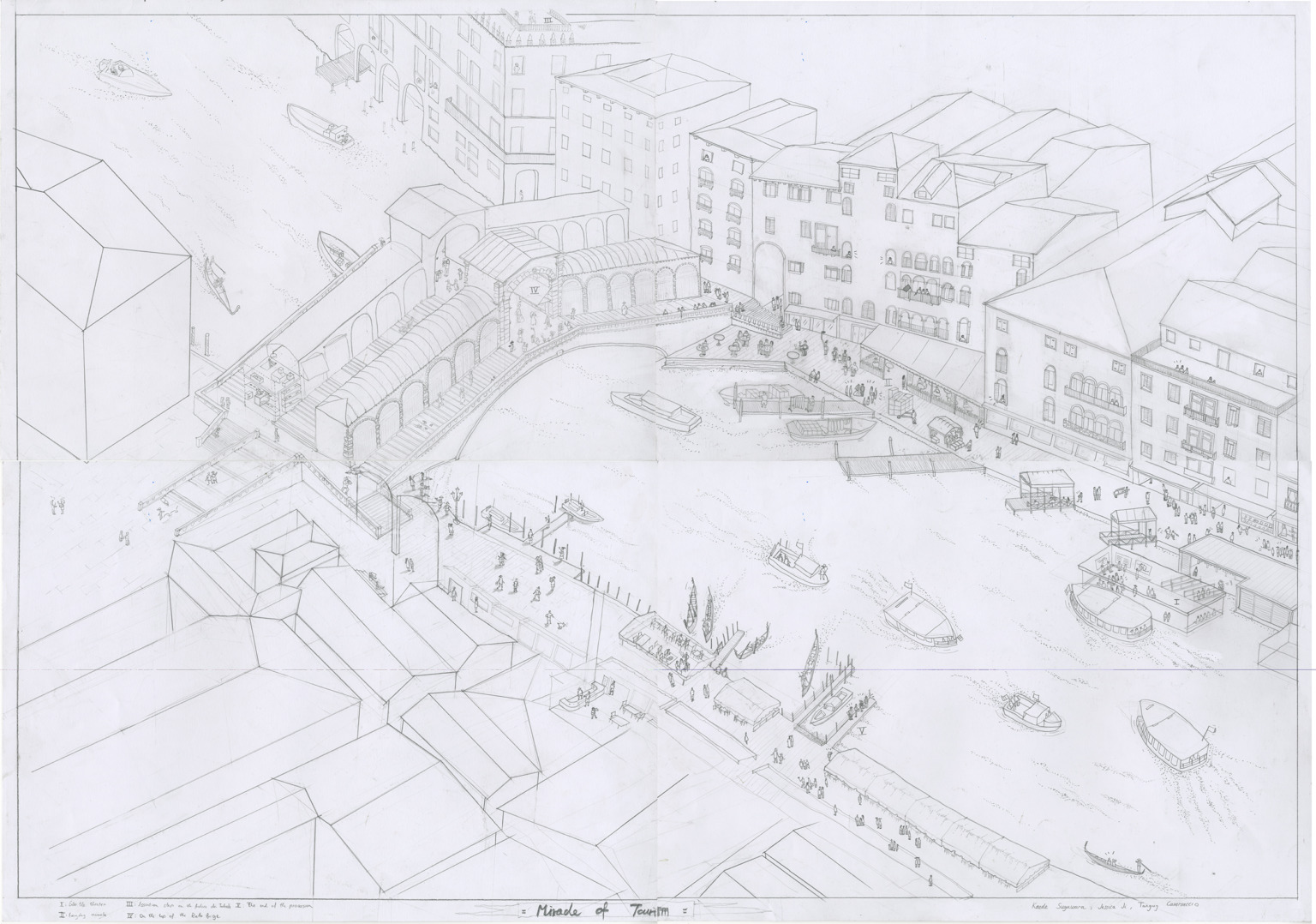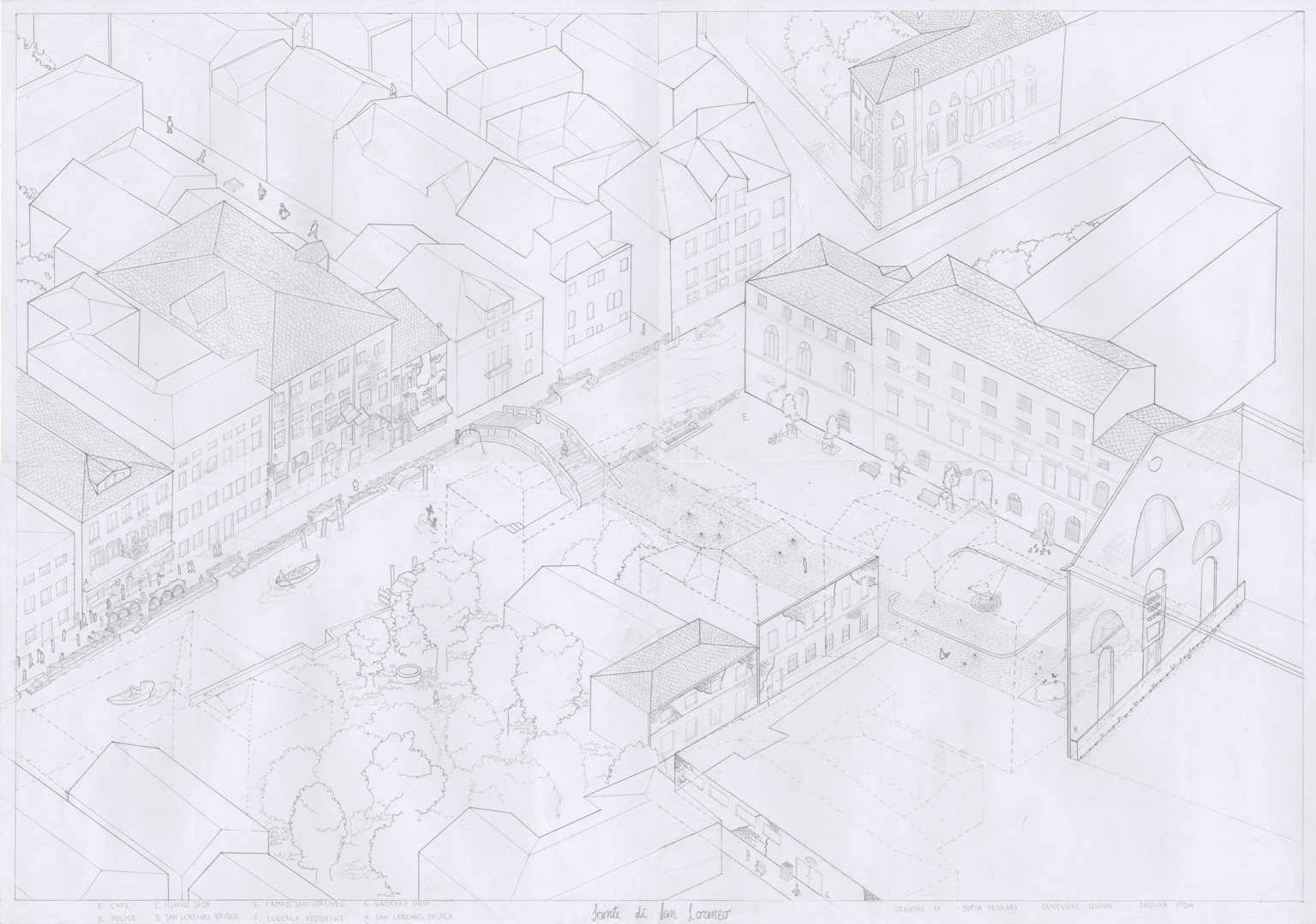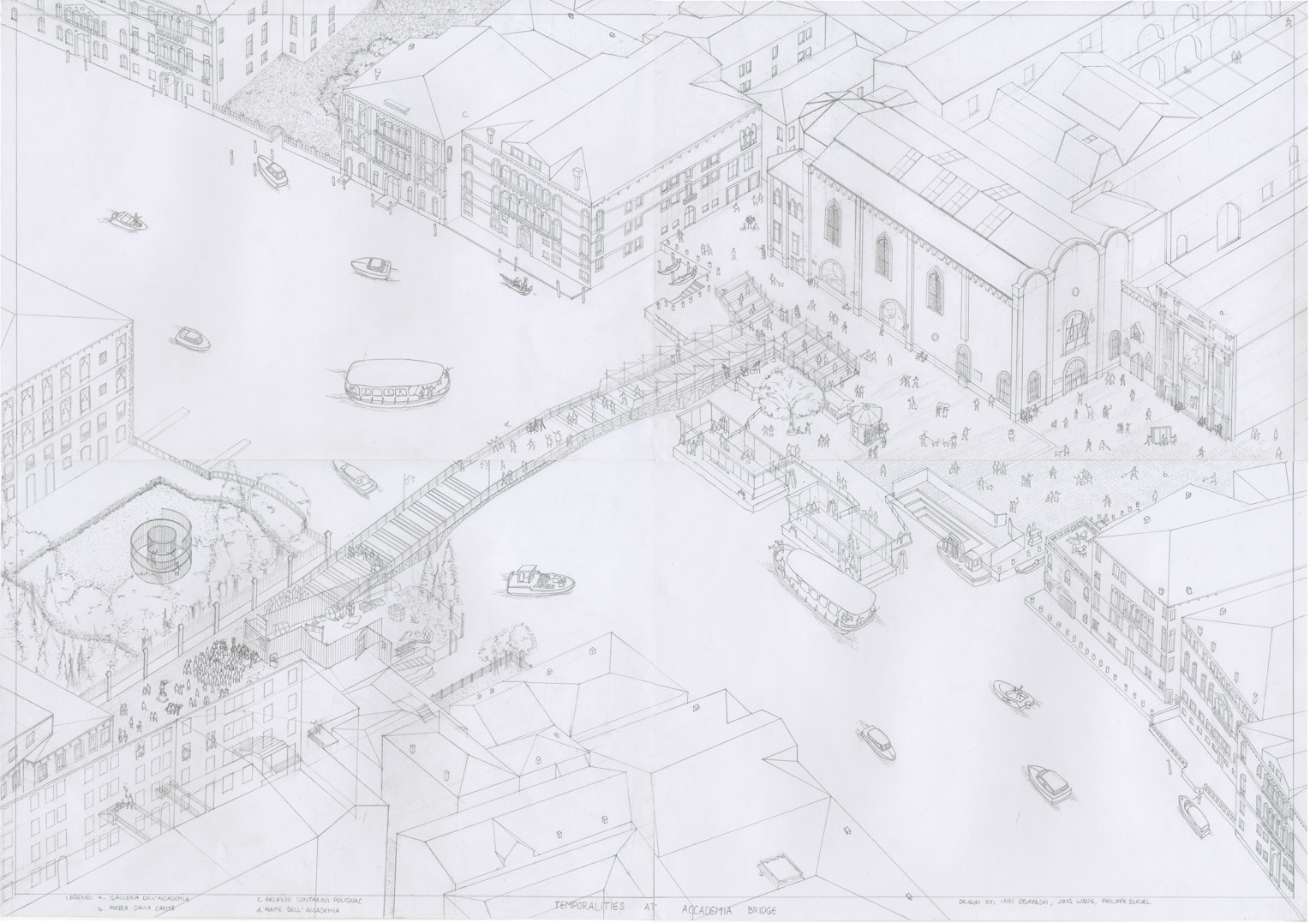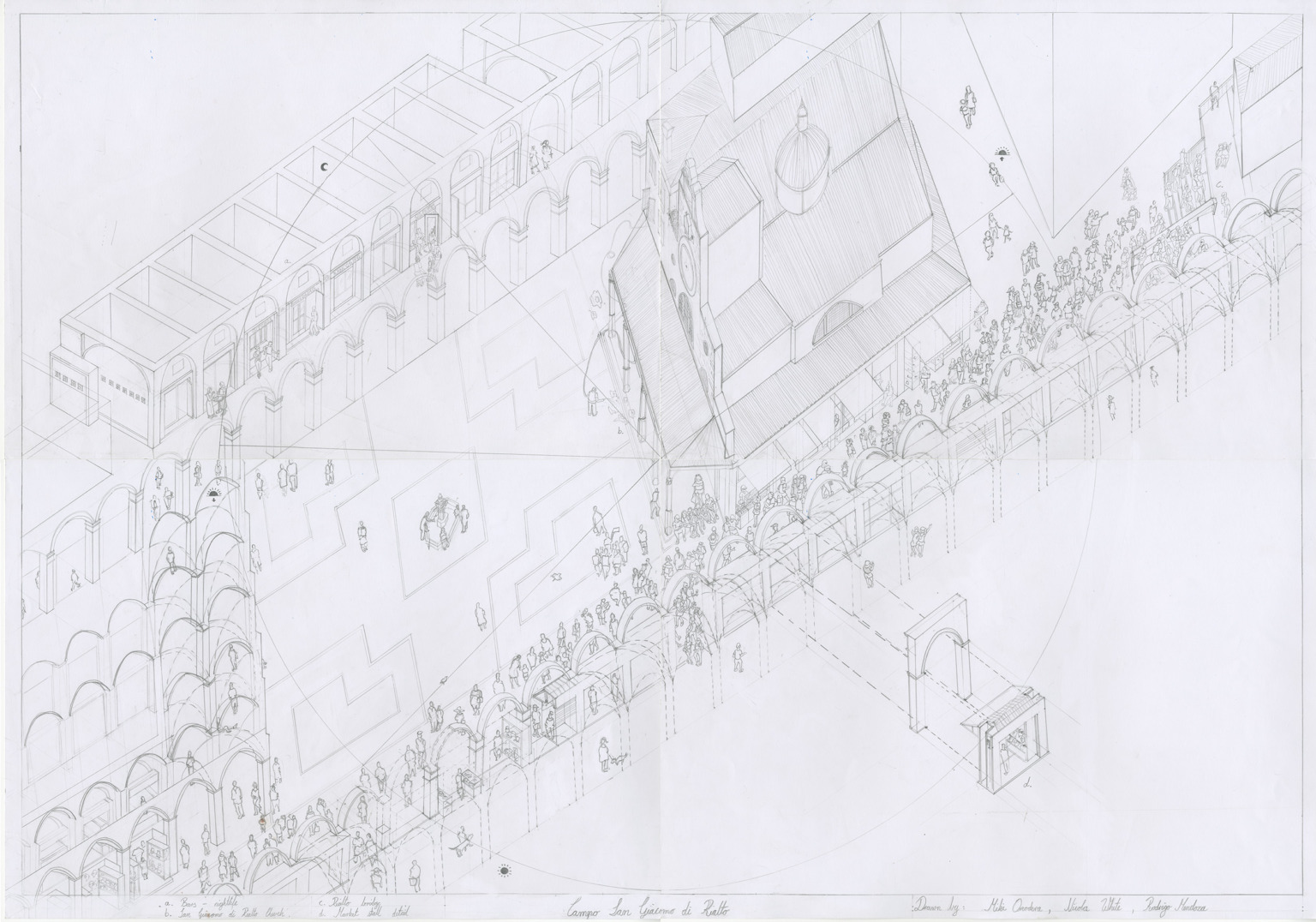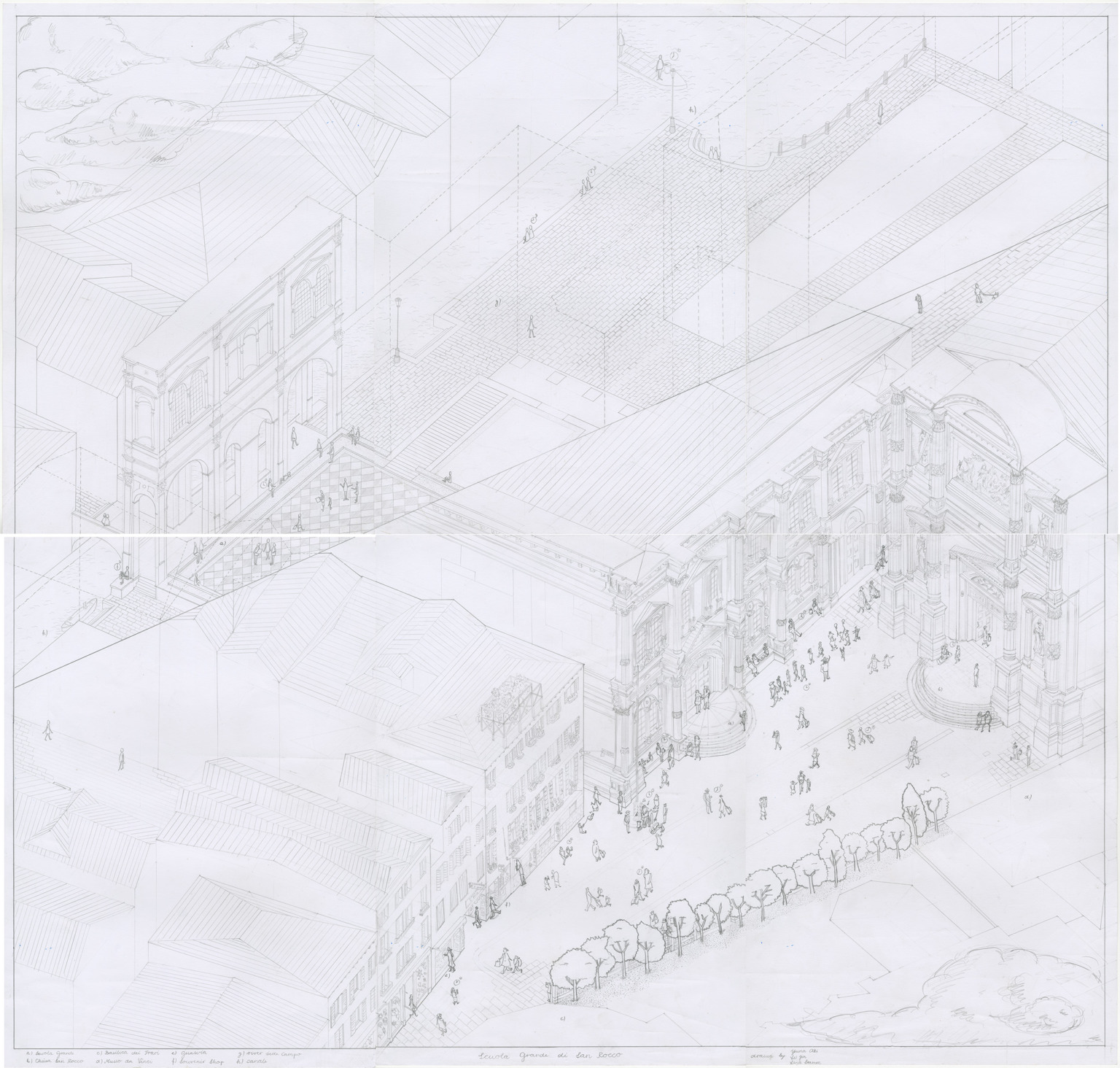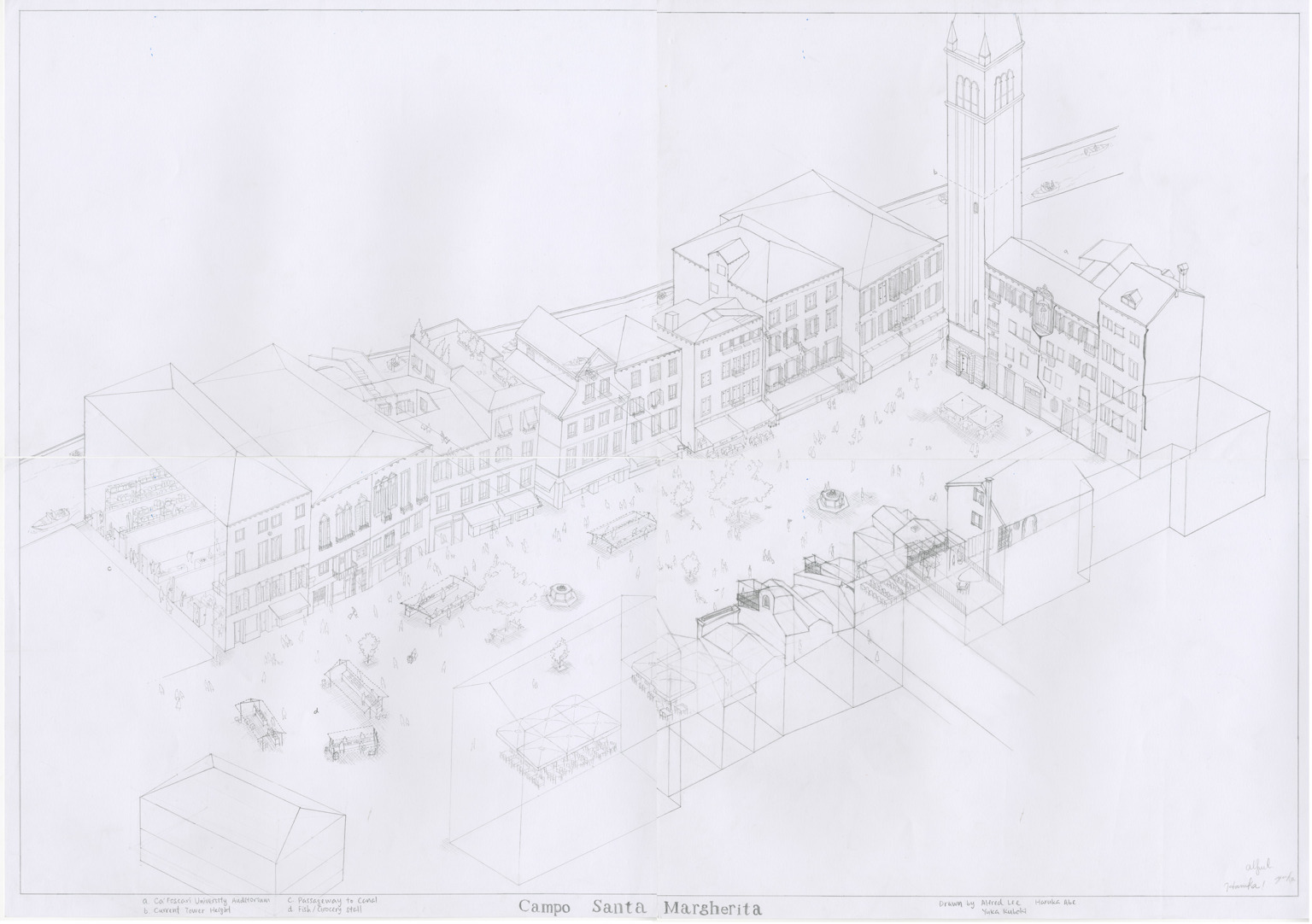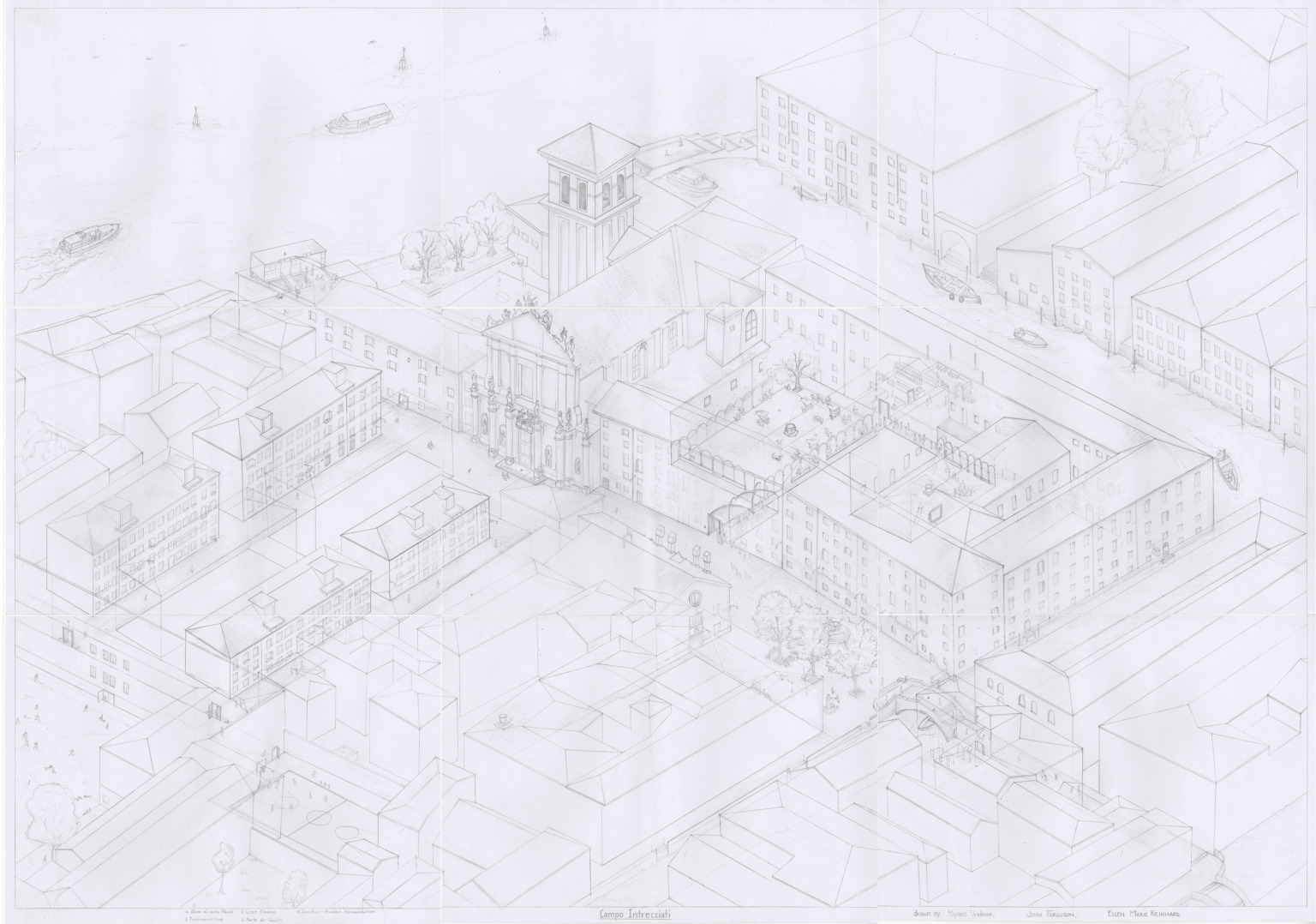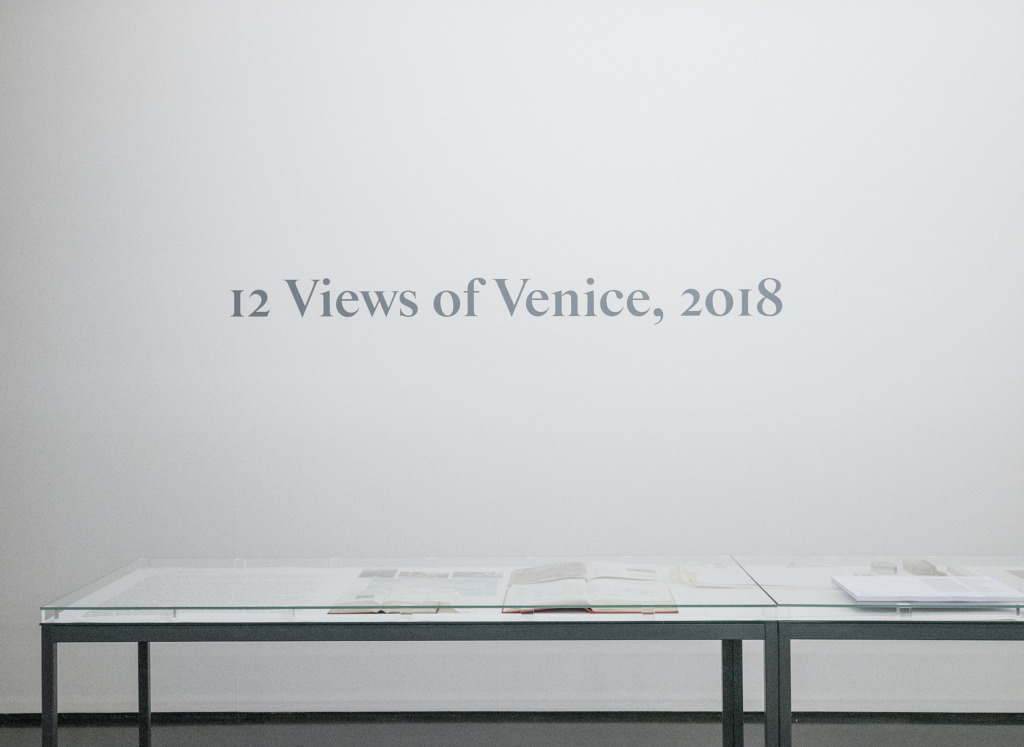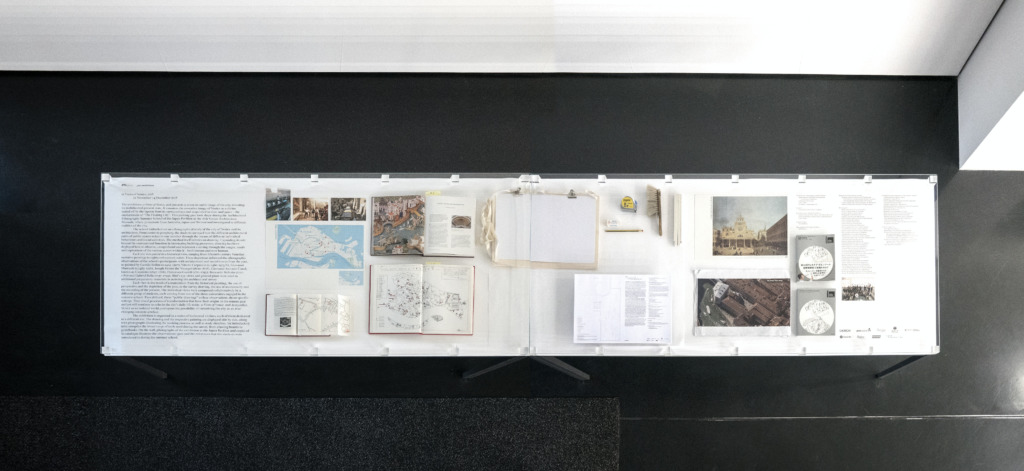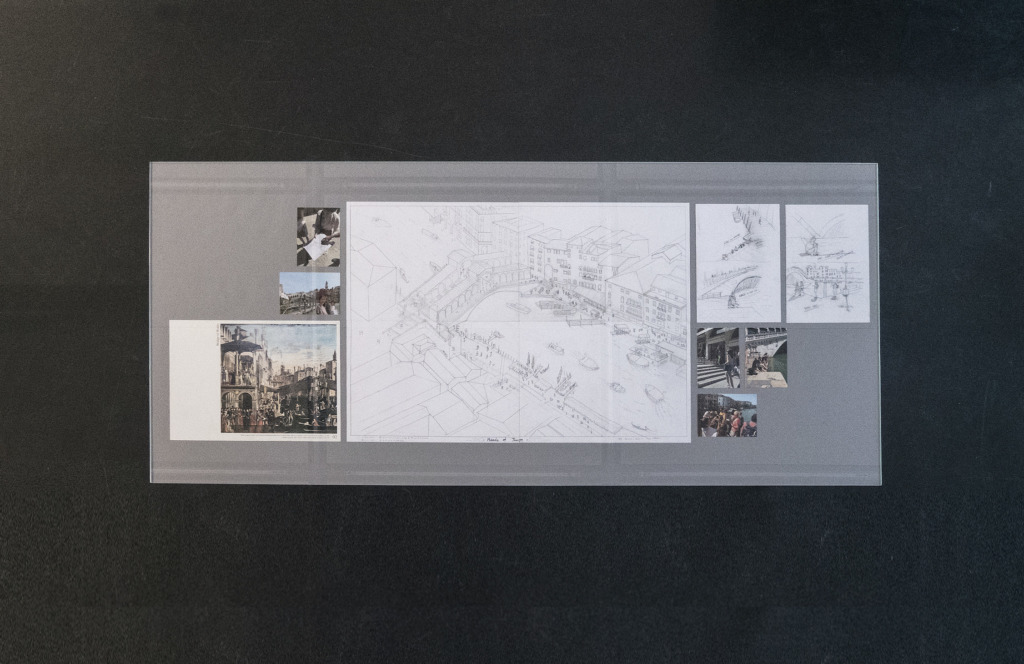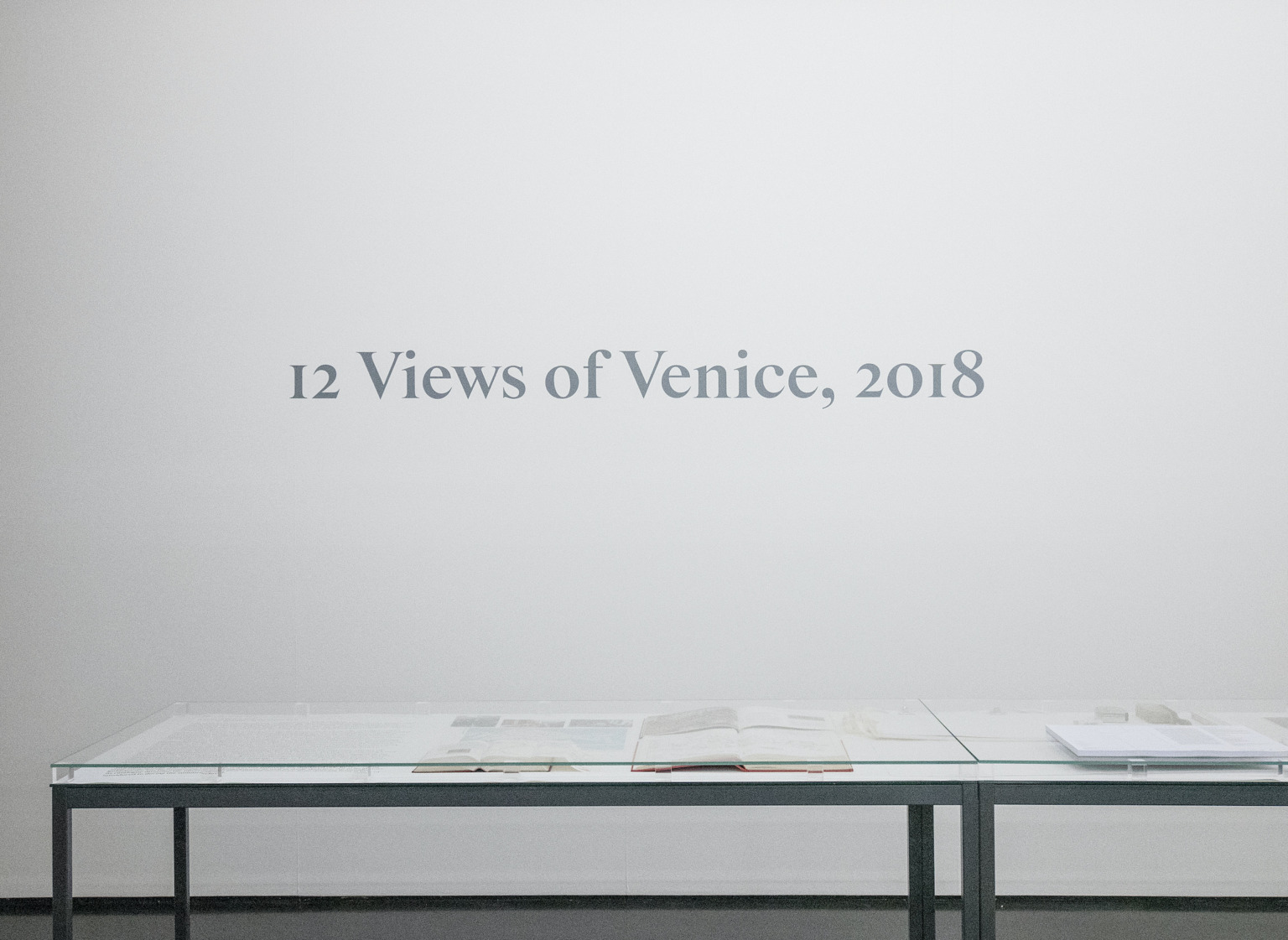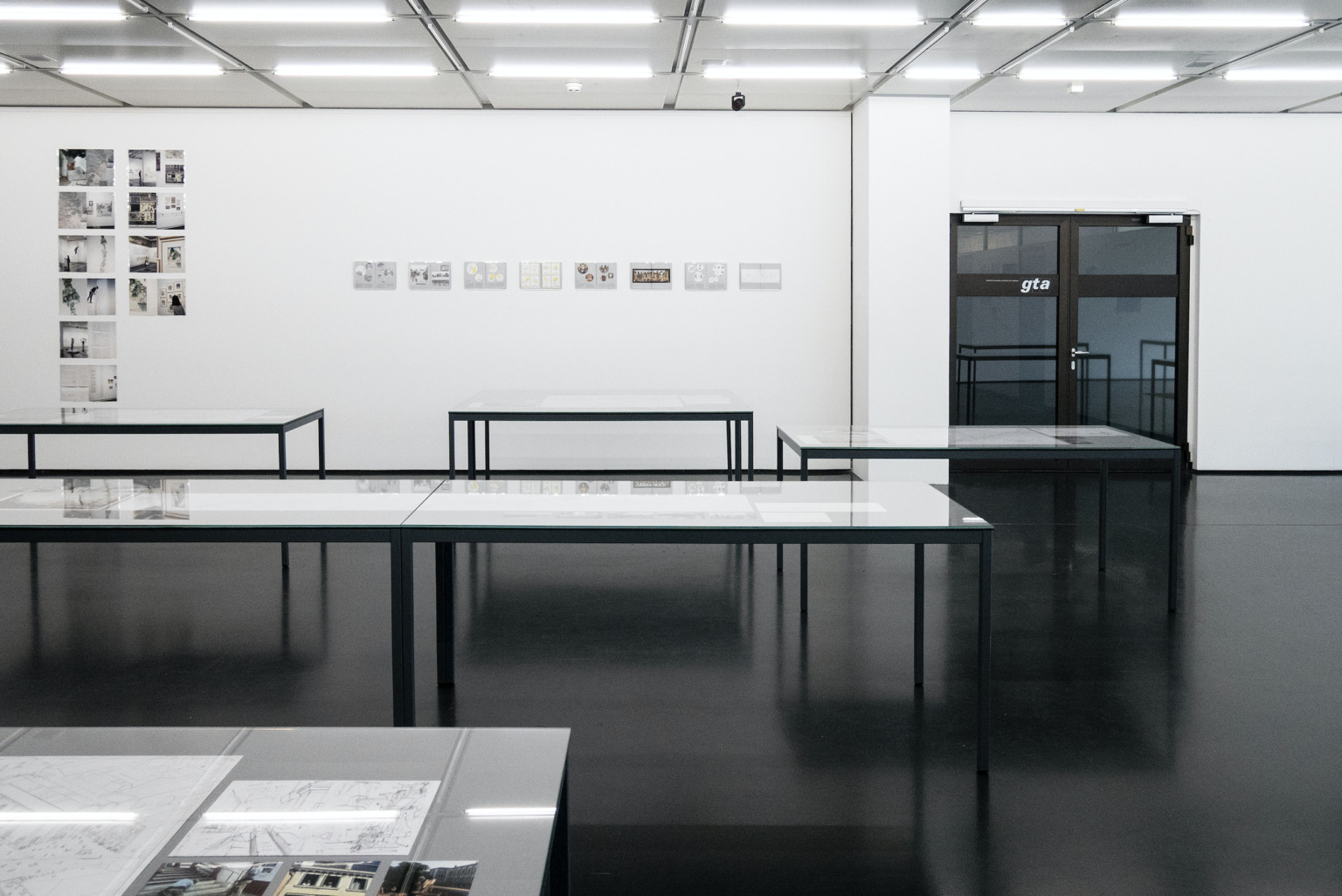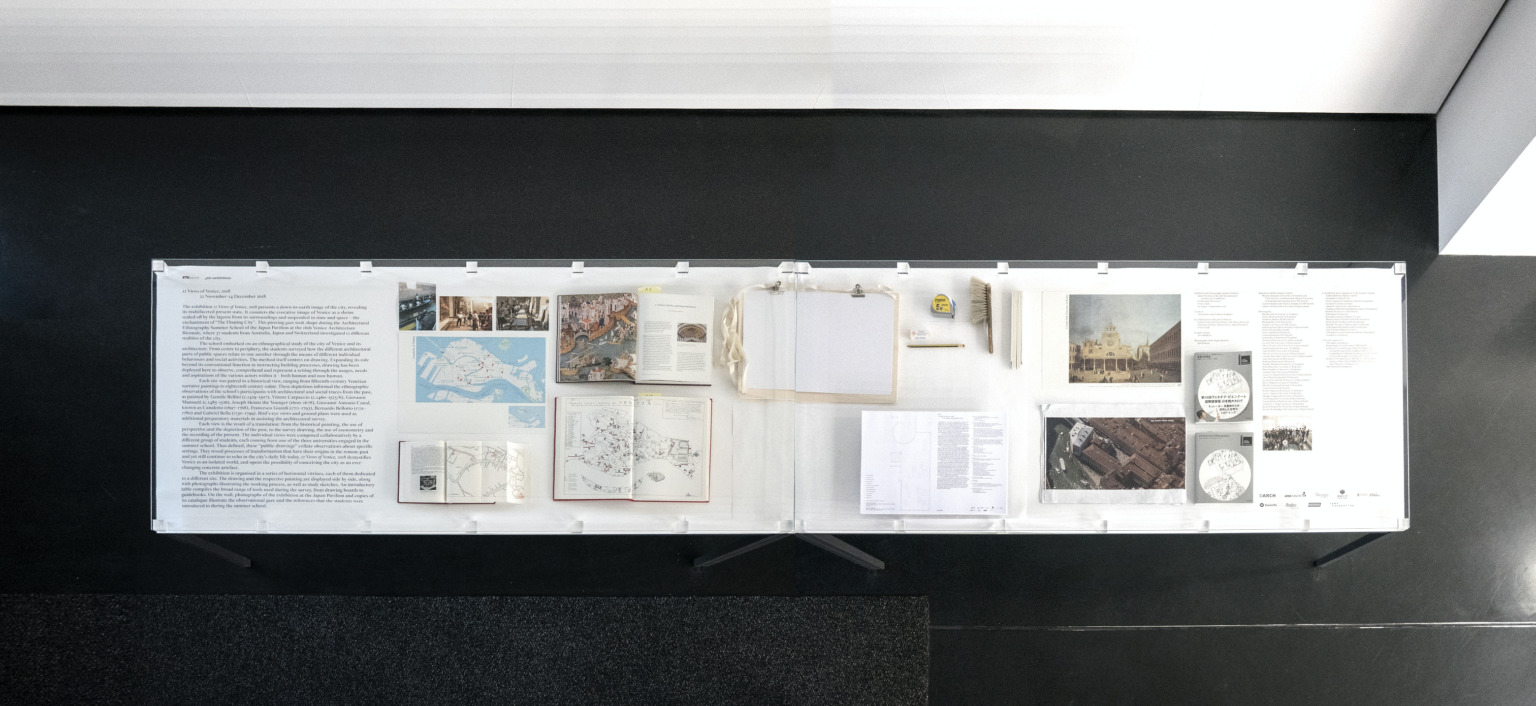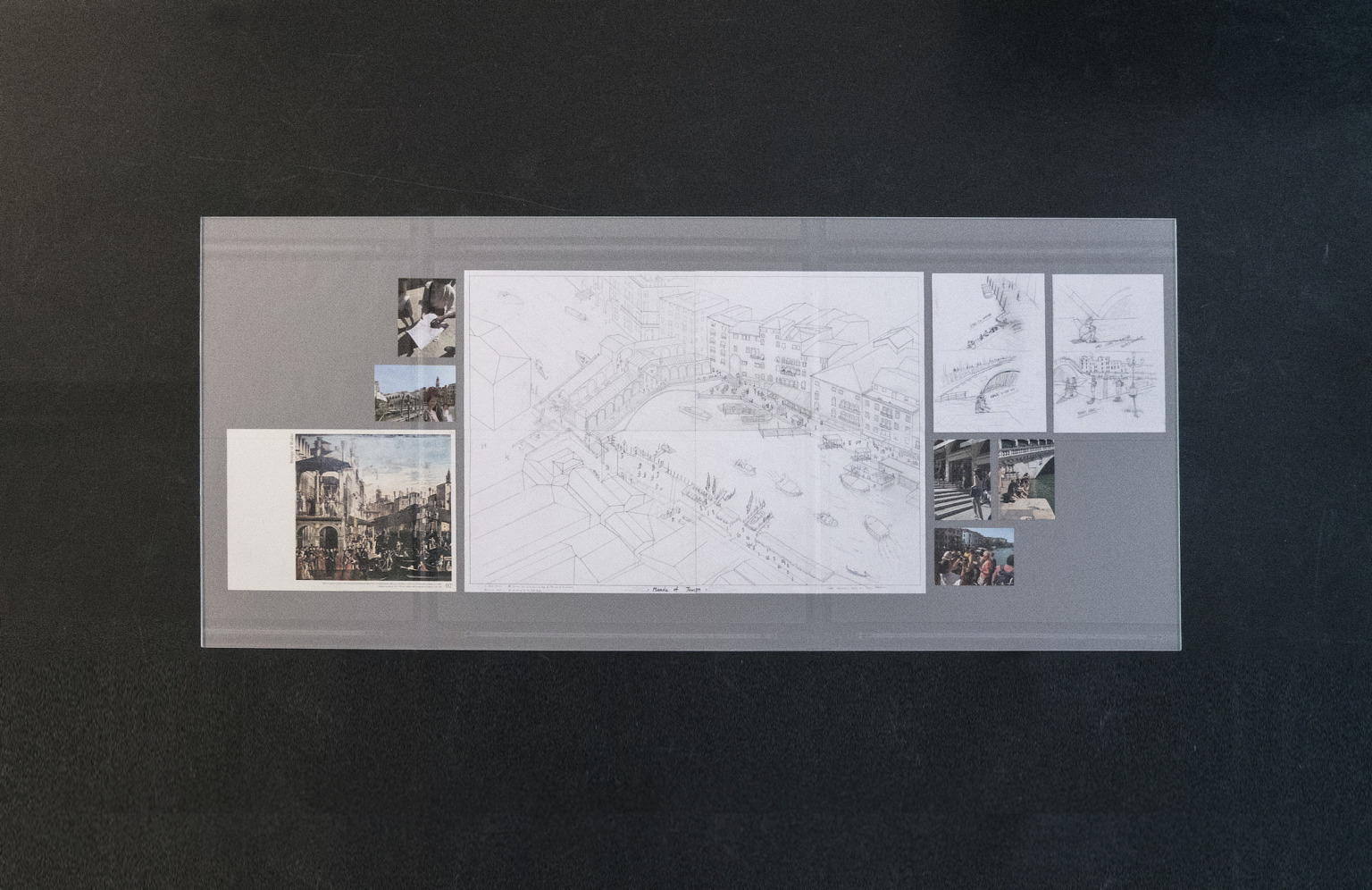 Instructors of the Summer School:
Momoyo Kaijima, with Kazuyoshi Watari and Tamotsu Ito; Laurent Stalder and Andreas Kalpakci; Andrew Wilson
Exhibition "12 Views of Venice" curated by:
Tamotsu Ito and Andreas Kalpakci in collaboration with gta exhibitions