Wohnüberbauung Lokomotive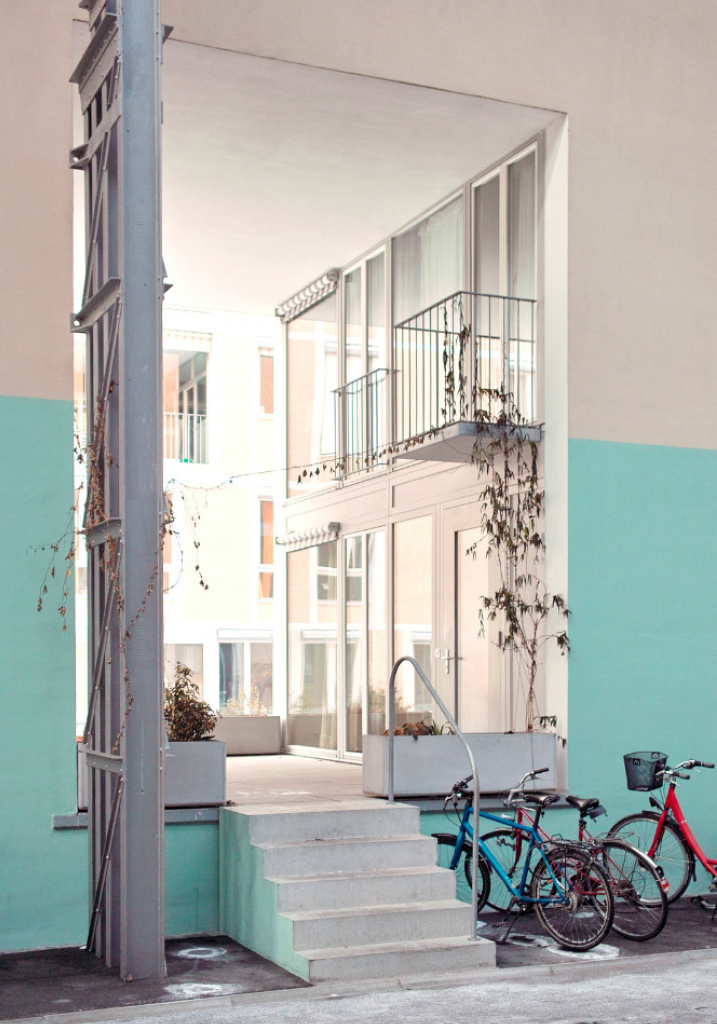 Winterthur, Switzerland
A collective housing as renovation + extention of an old factory, designed by Knapkiewicz Fickert.
The housing complex "Lokomotive" was build around an existing industrial structure with its facade facing the street still attached. The depicted situation shows a threshold space in between the outside and the open atrium.
Its raised podium serving as a terrace tries to signalize a sense of privacy since all of the windows belong to one apartment.