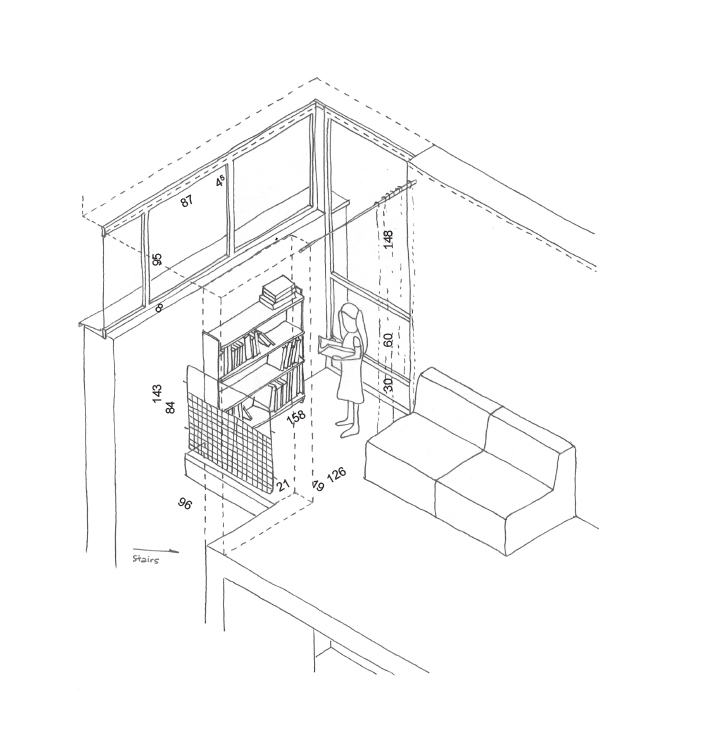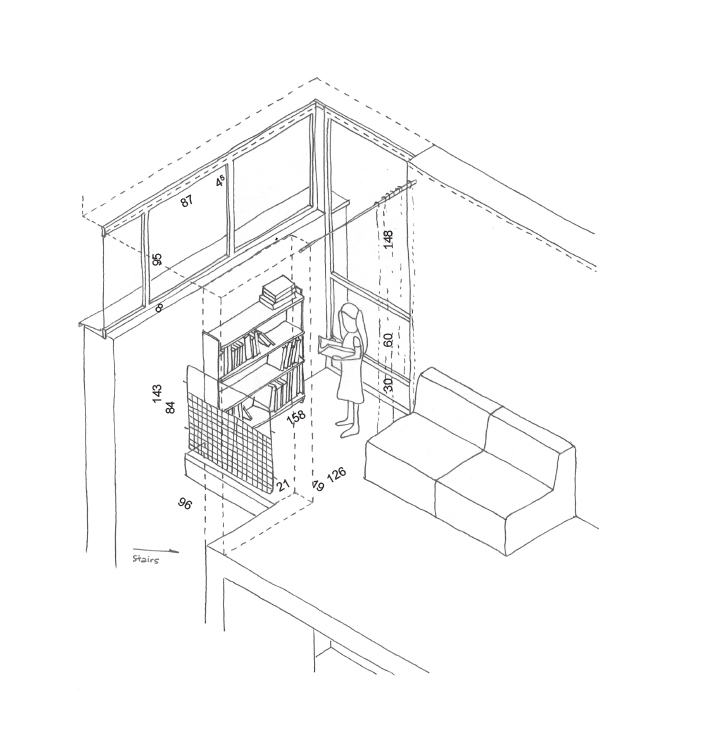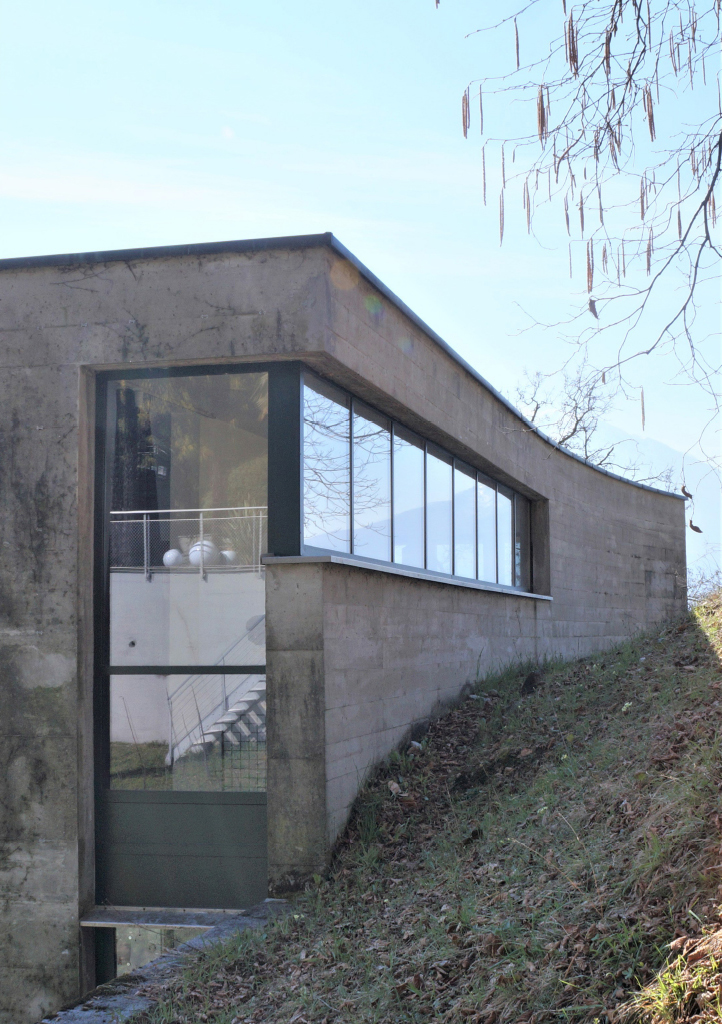 Brione sopra Minusio TI, CH
A window in stair hall at Casa Kalmann, designed by Luigi Snozzi
This window is situated at the back of the house, facing the slope. Over the stairs, there is some kind of indoor balcony, acessable from the bedroom.
On this balcony you find a bookcase and a folding chair. Behind the curtain, in the bedroom, is a couch. Thanks to the curtain and the two different types of seating furniture, different steps of privacy are possible.