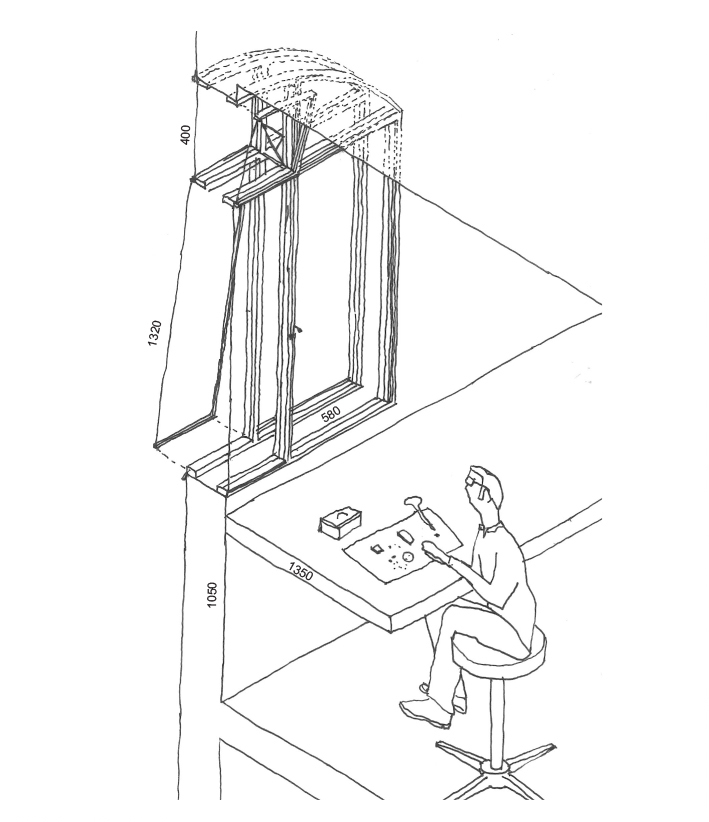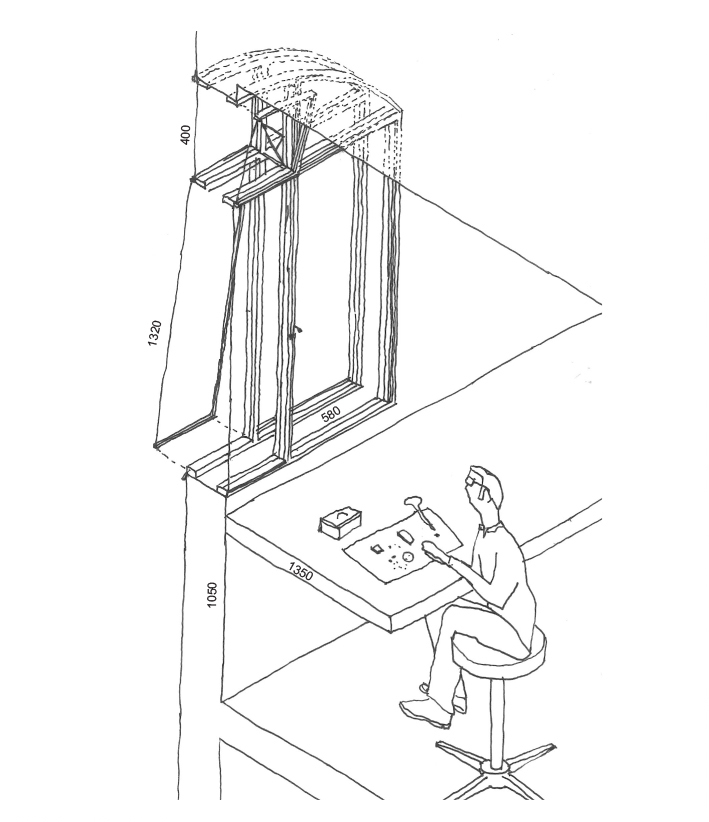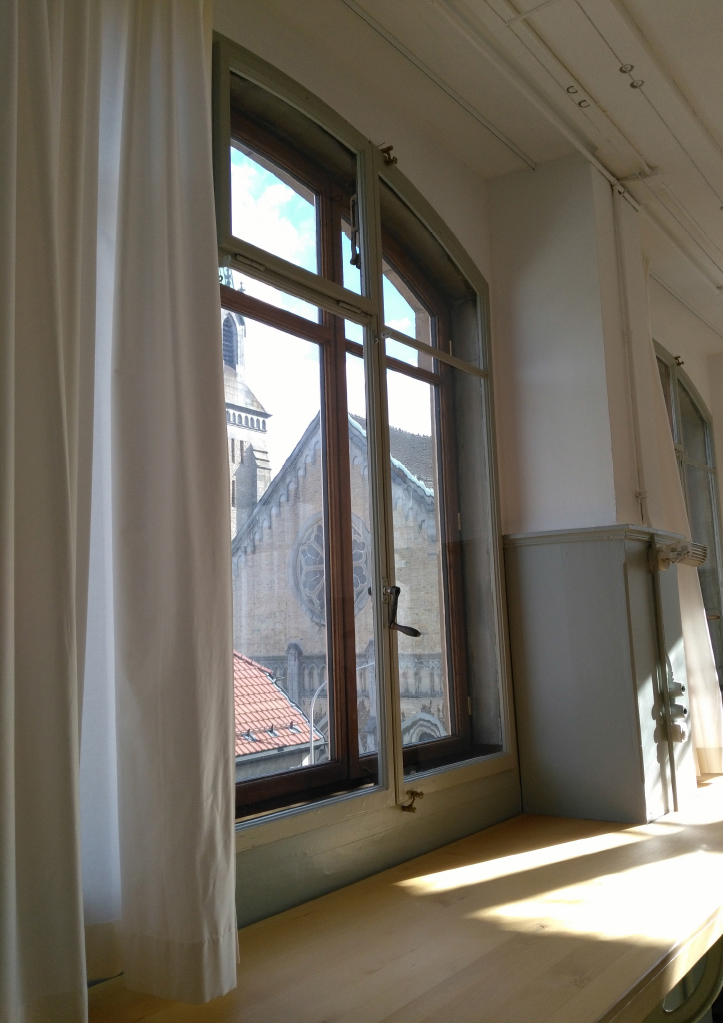 La Chaux-de-Fonds, Valais, CH
Watchmaking window in La Chaux-de-Fonds.
The double window has a operable mechanism which allows for ventilation without disturbing the work surfaces (including gold flakes). Suppposedly, when the original windows were replaced, they had burned the window to retrieve any gold residue that was on the window frame.