Case Study – Villa Ber-Scott – I. Lamunière et P. Devanthéry, 2004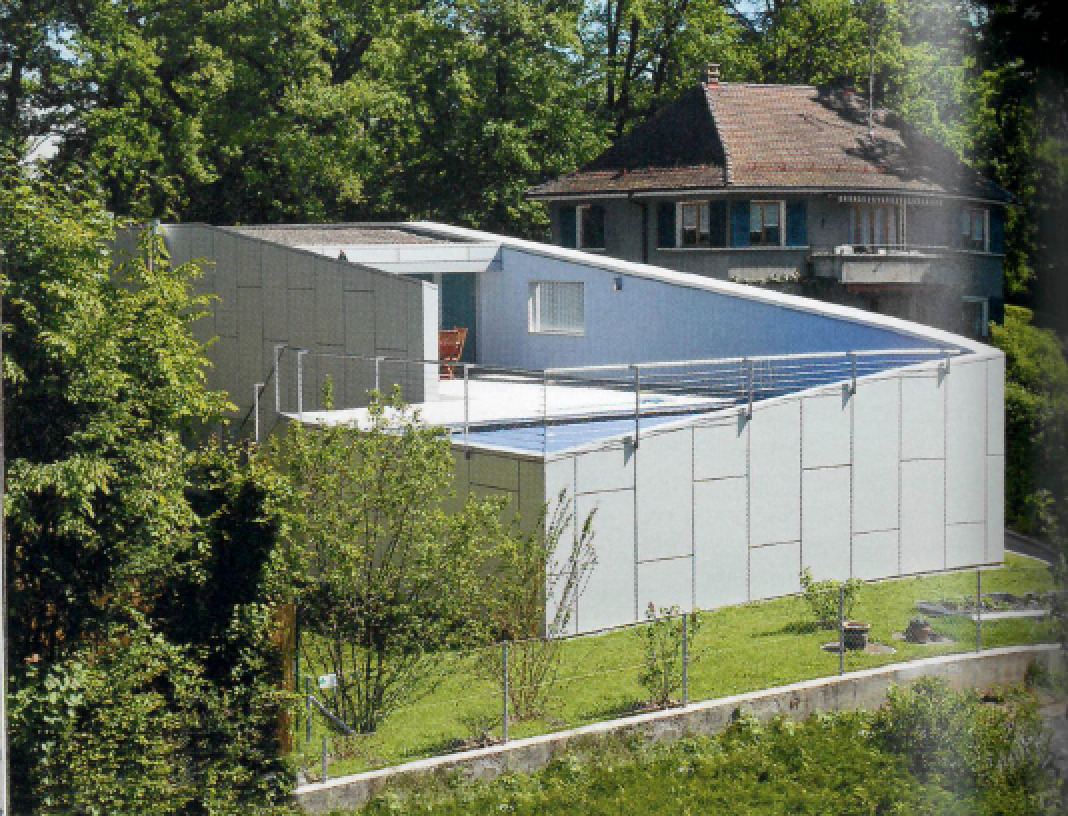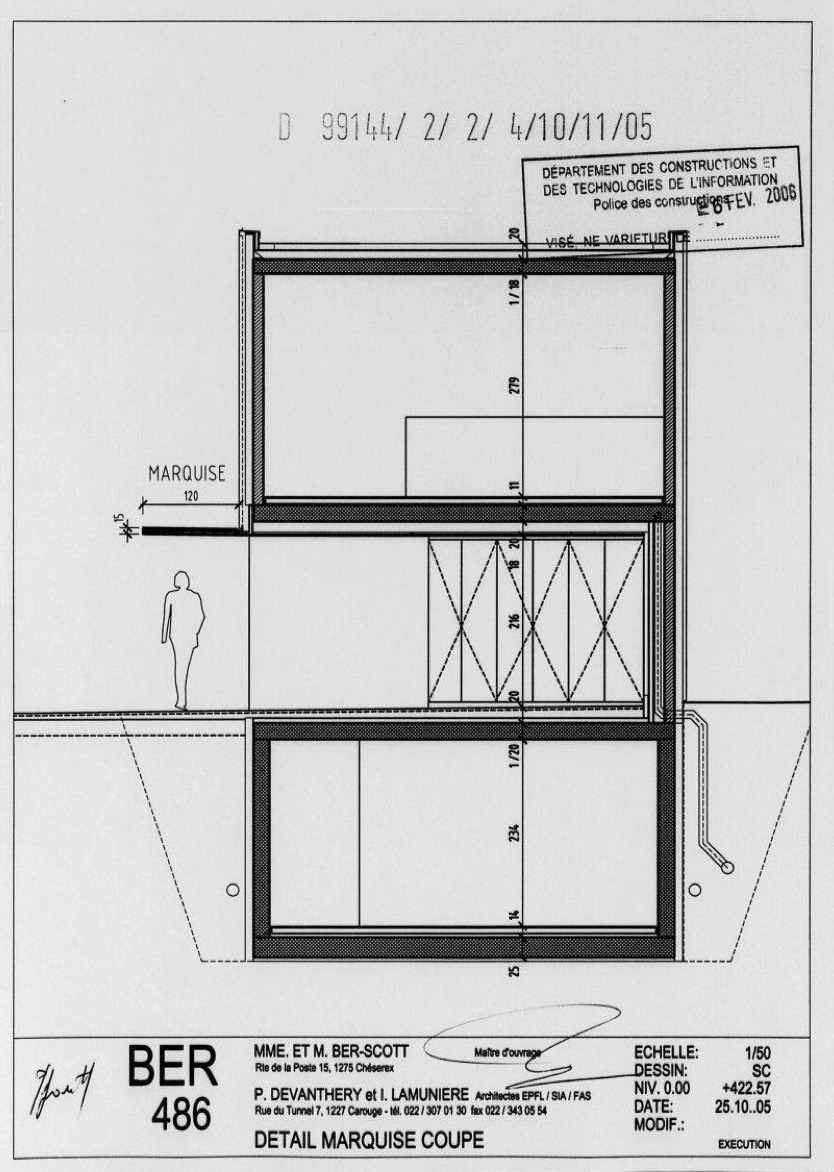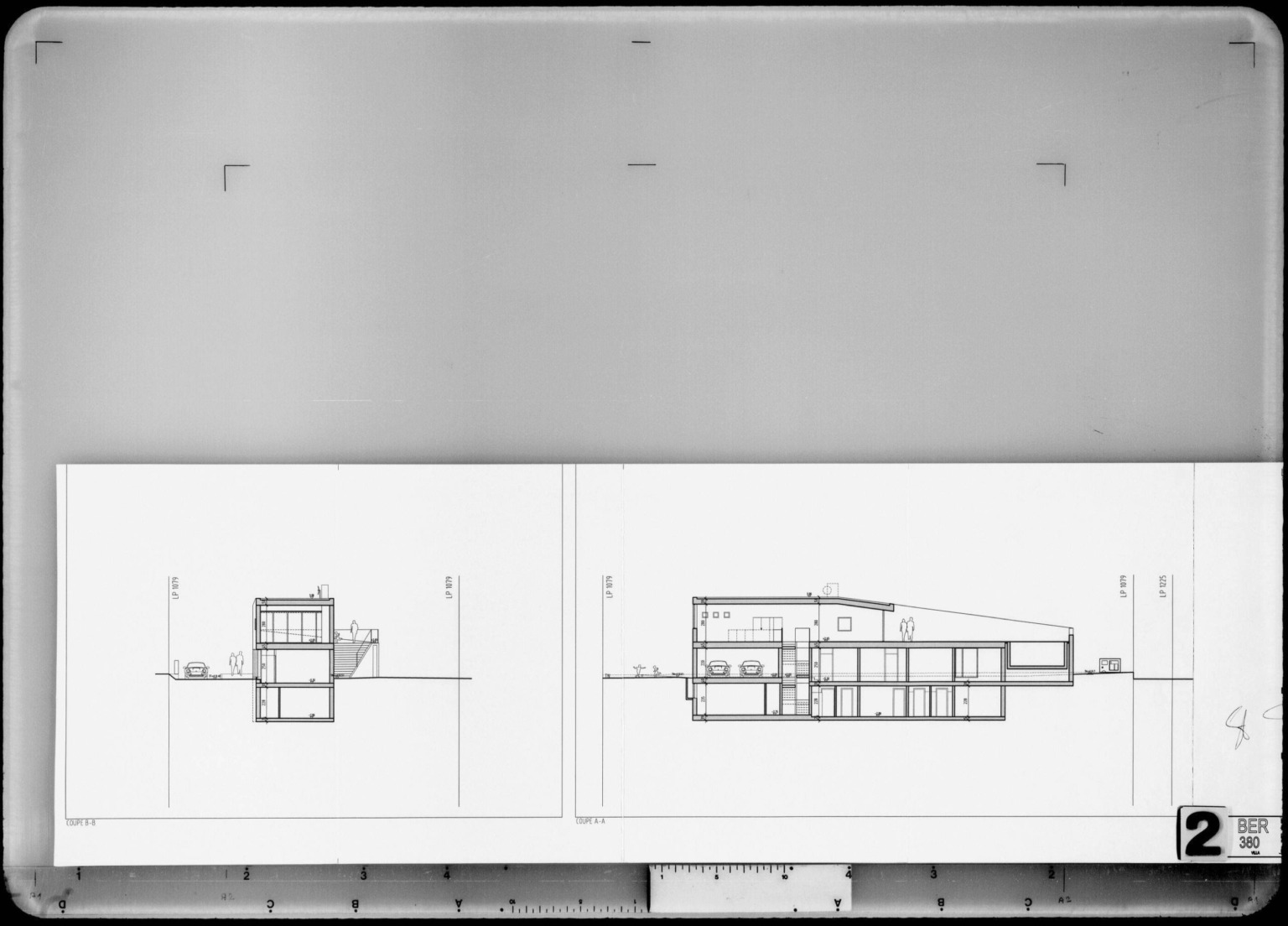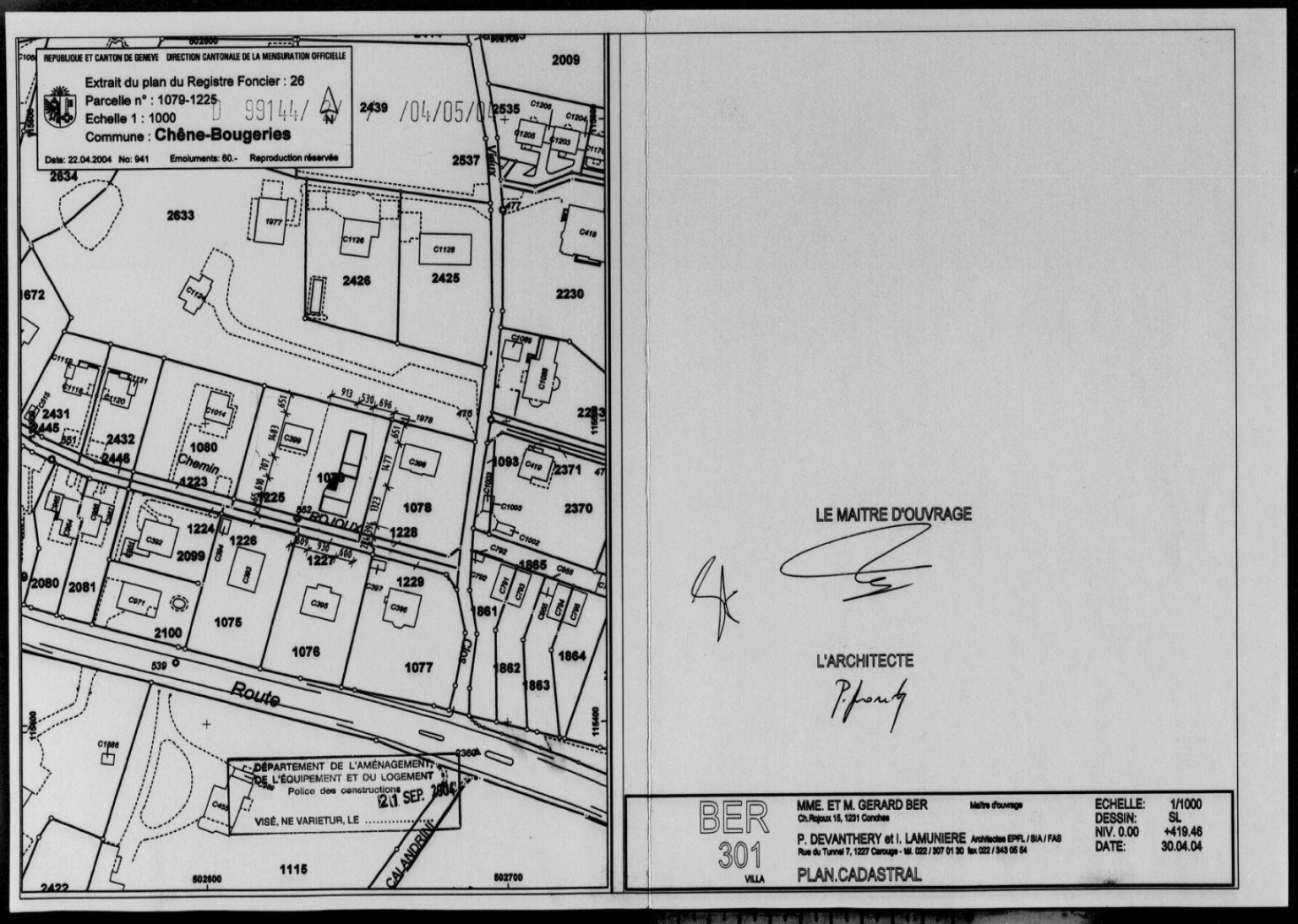 Chêne-Bougeries, Genève
We can interpret the design of Villa Ber-Scott in terms of contrast between private and public. This is developed through differently structured interior and exterior spaces and entrances, leading the several paths of family movements.
The intimacy of the house, located in the residential suburbs of Geneva, is primarily expressed through the aluminium panel armouring that covers it, which acts as protection and separation from the outside world. Furthermore the façade contrasts strongly with the surrounding buildings and nature.
There is a specific way of articulating the intimacy: the sleeping and private areas in the basement and on the ground floor are closed rooms, giving the feeling of a very private part of the house. Whereas the first floor communal living area is presented as an open floor plan, suggesting a more public space.