Case Study – Maison Unifamiliale – Giovanoli et Mozer, 1997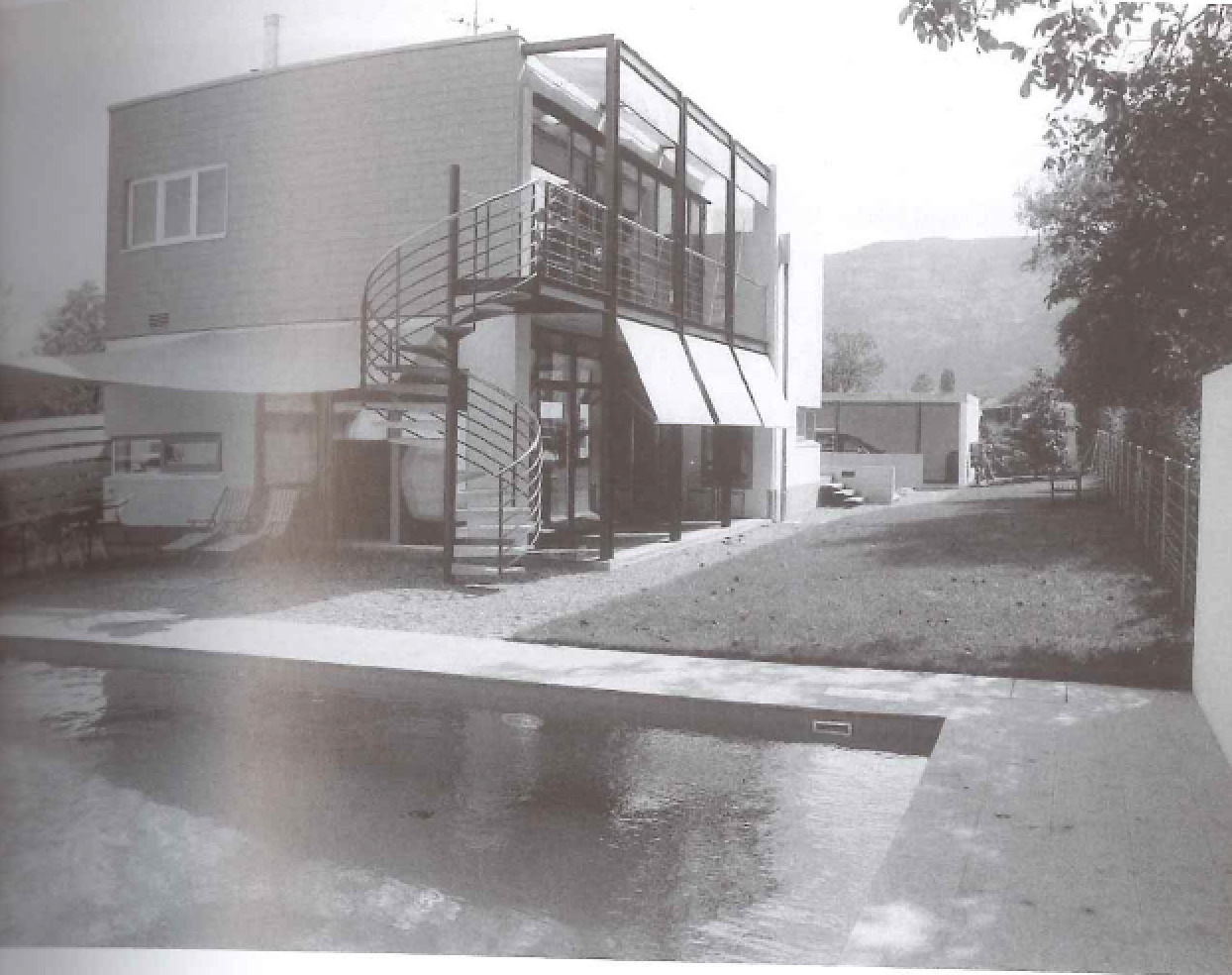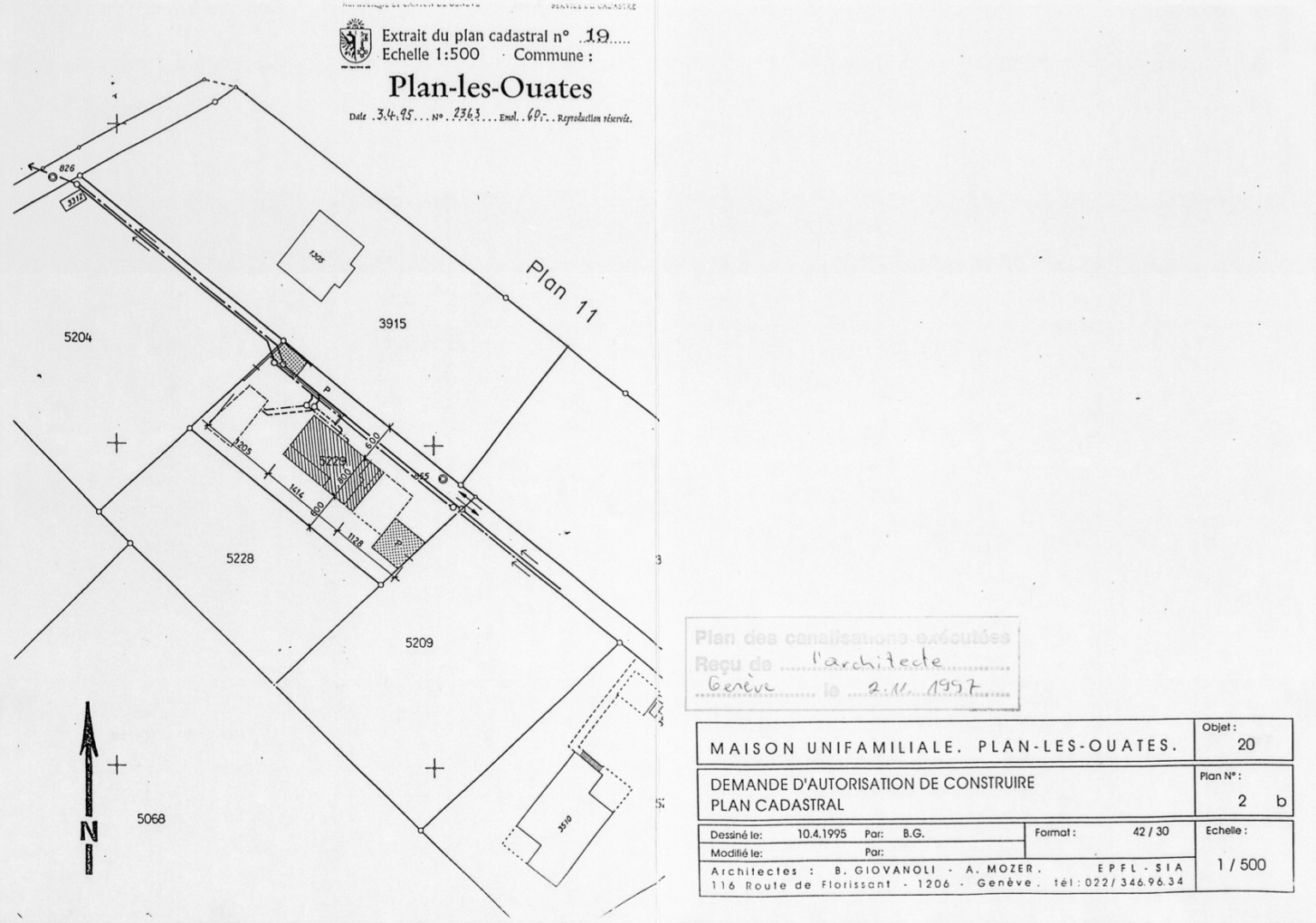 Plan-les-Ouates, Genève
The "Maison Unifamiliale" has a rectangular shape with the longer side oriented in south-west direction, offering long sunlight exposure on both floors through large floor-to-ceiling windows. Whilst opening-up towards the southside, the façade on the northside presents itself as a closed surface with only two small windows.
When investigating the relation between sunlight and life in this house, one can look at the multiple thresholds spaces that are incorporated into the design.
Arranged in a perpendicular orientation towards the main direction of sunlight, they scatter the light and create different experiences of the sunlight for each space. Thus, shaping the activities taking place. Still, there is no unique quality that defies each threshold – with the seasons, also the thresholds functions can change.