Case Study – Villa Darier – Pierre Alexandre Camoletti, 1989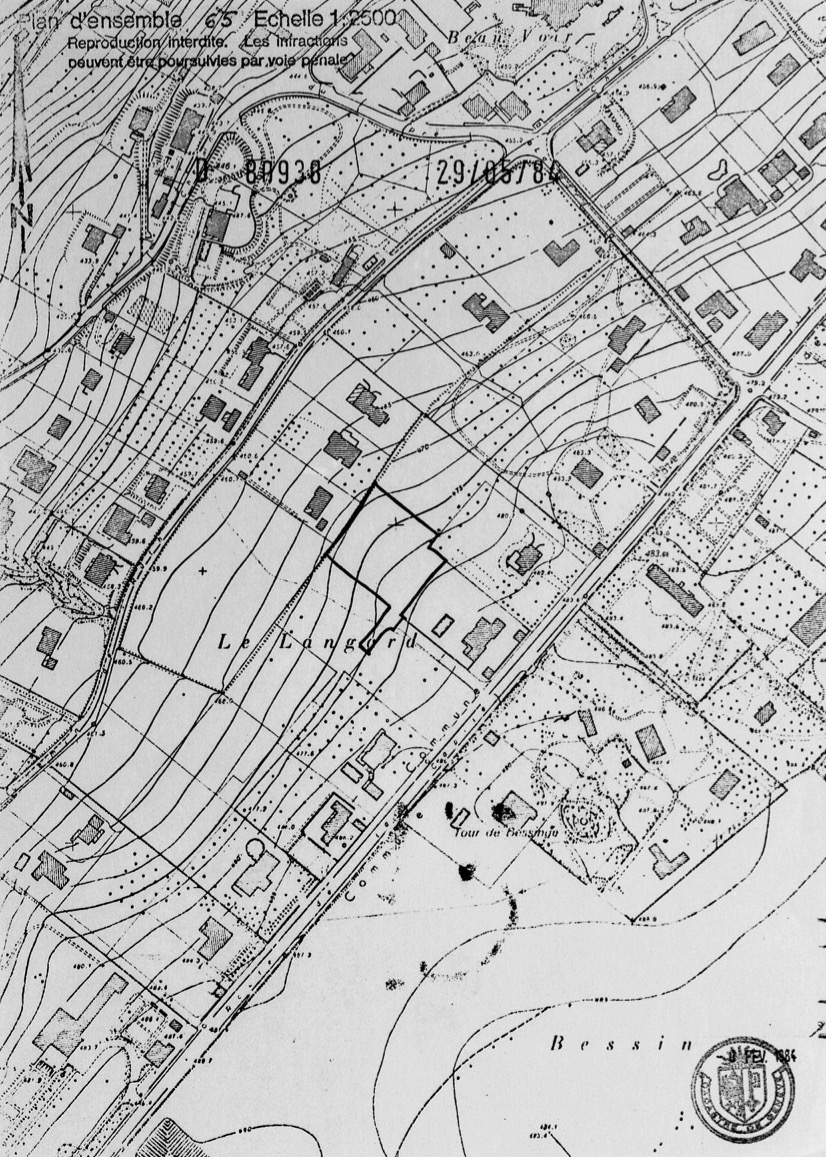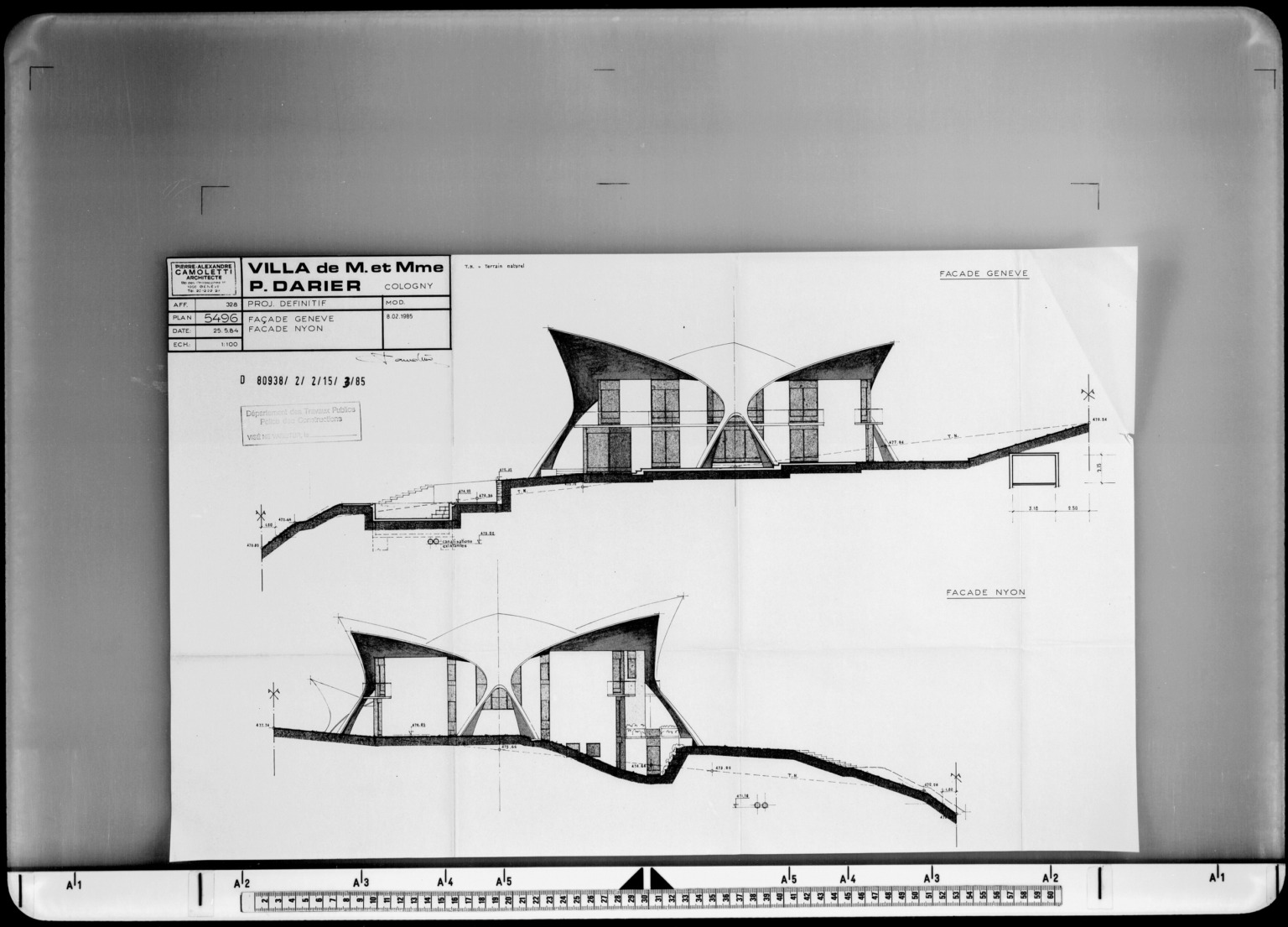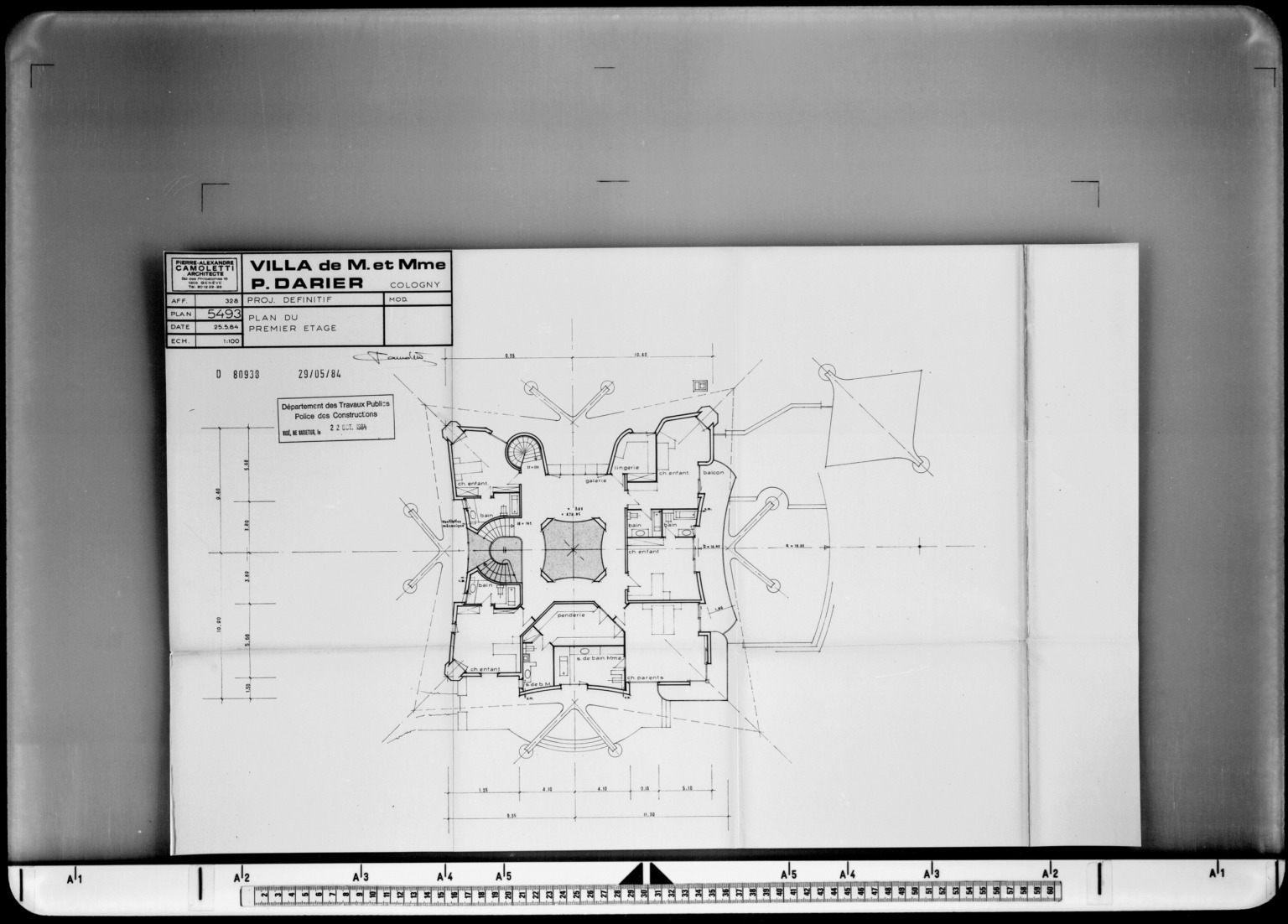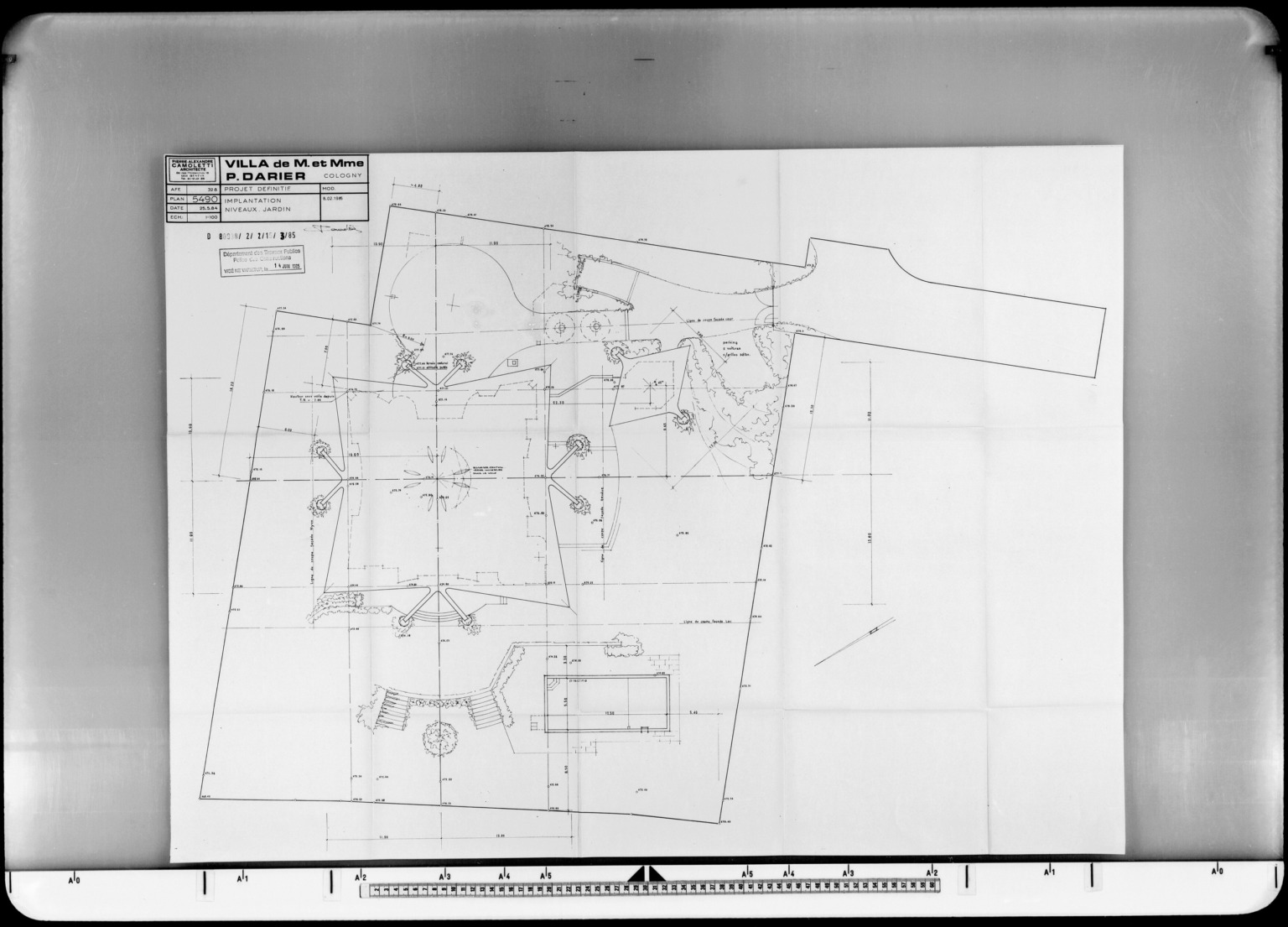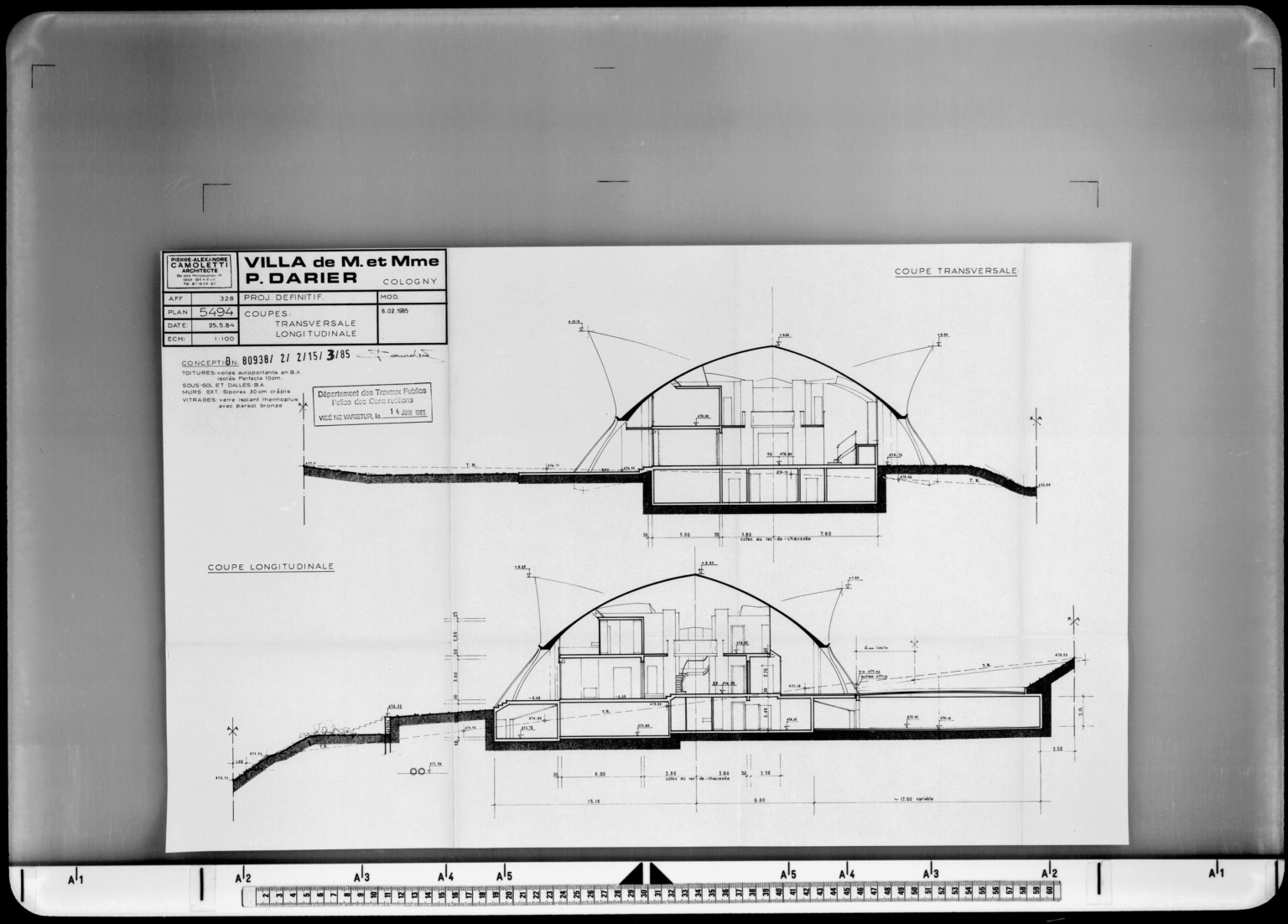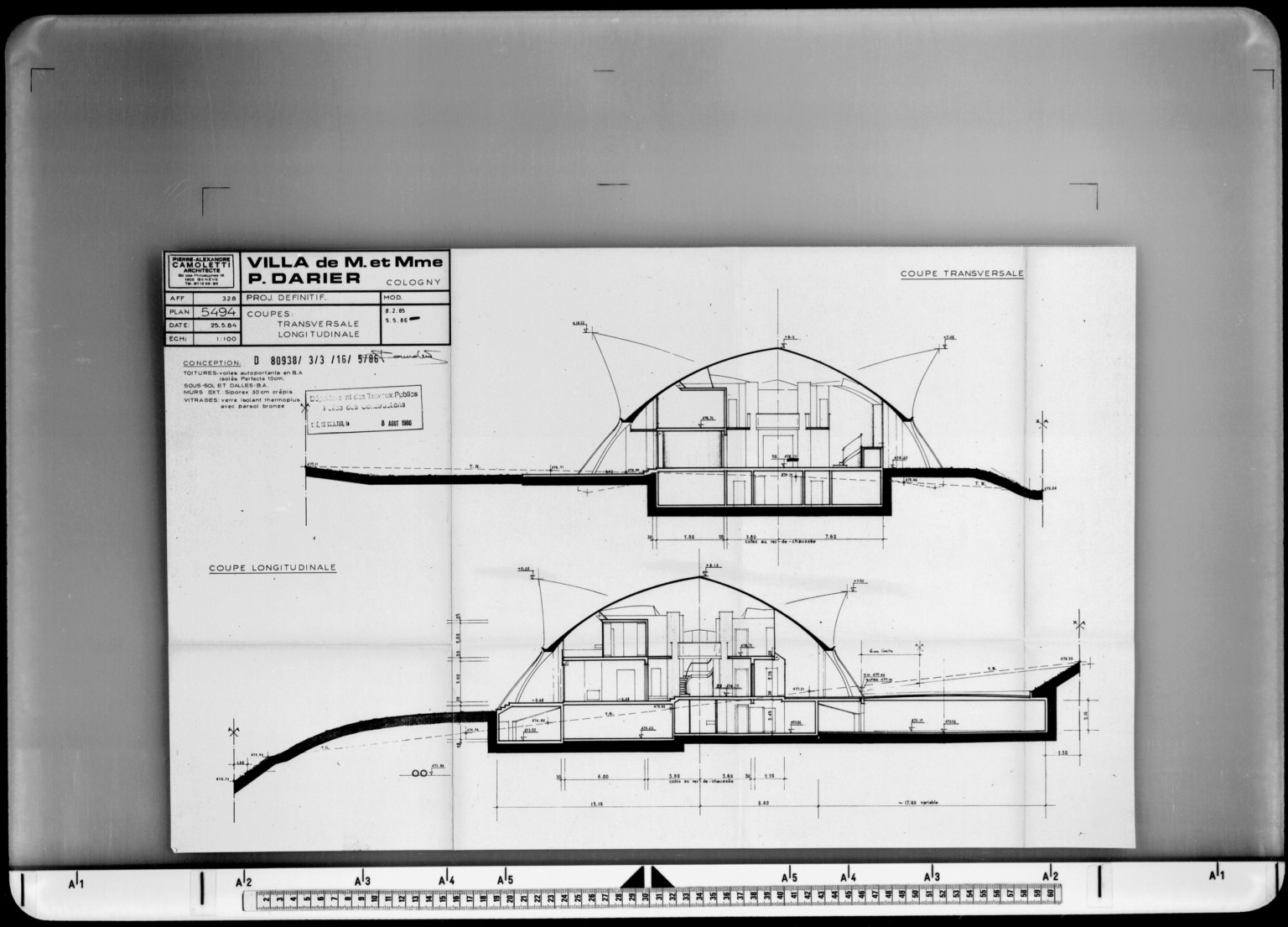 Cologny, Genève
The villa Darier on the slope of Cologny, with its monolithic concrete shell with hyperbolic wings, has an atypical architecture with large volumes, plenty of light and privacy. The double curvature of the shells mitigates the risk of buckling, allows a minimum of material and volume and makes the structures resistant to uneven loads.
The largest wing faces west and opens to the garden and protects from the weather. My main interest lies in how the shell was adapted to the weather, and how this relates to the interior. In particular, the channeling of rain into its system.
The villa is supplied with water from Lake Geneva and has a separation system in the drainage. The wings illuminate the bedrooms and provide shade outdoor, e.g. on the balcony. The central hall, which extends over the entire height, and around which the rooms are arranged, is illuminated by skylights.