Case Study – Villa Darier – Pierre Alexandre Camoletti, 1989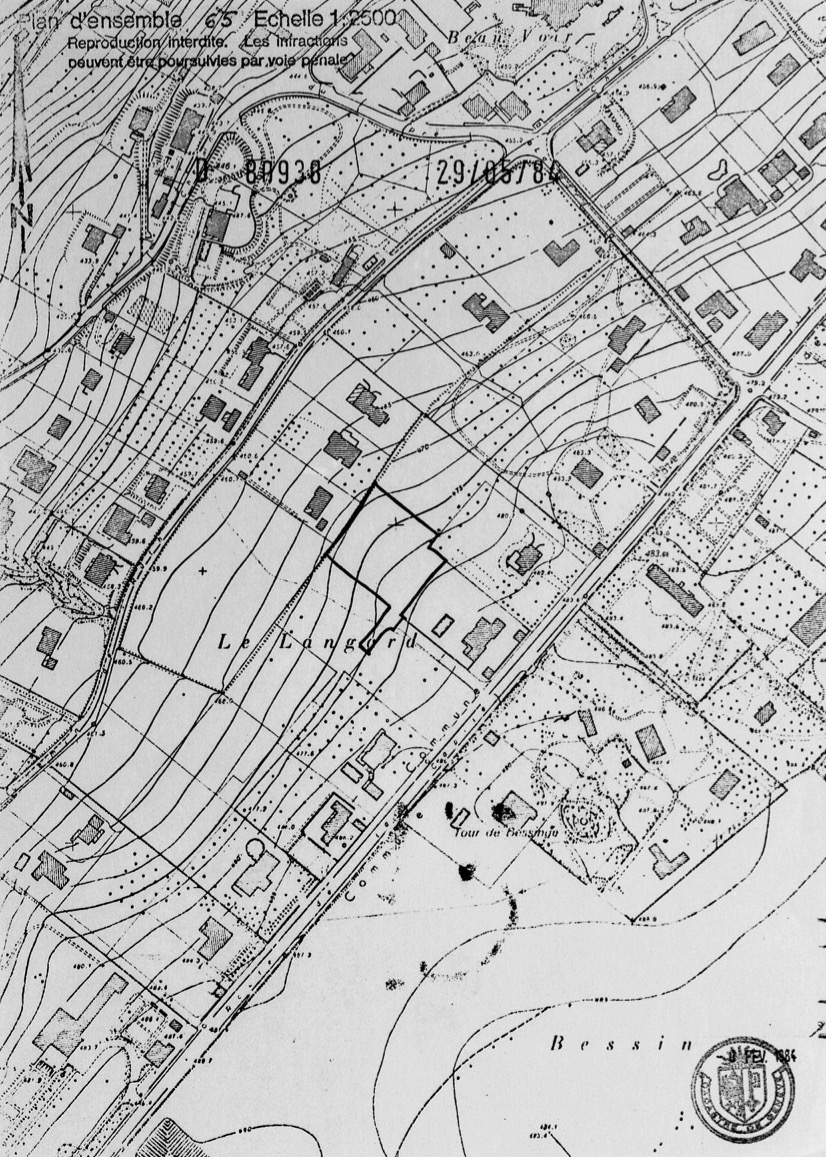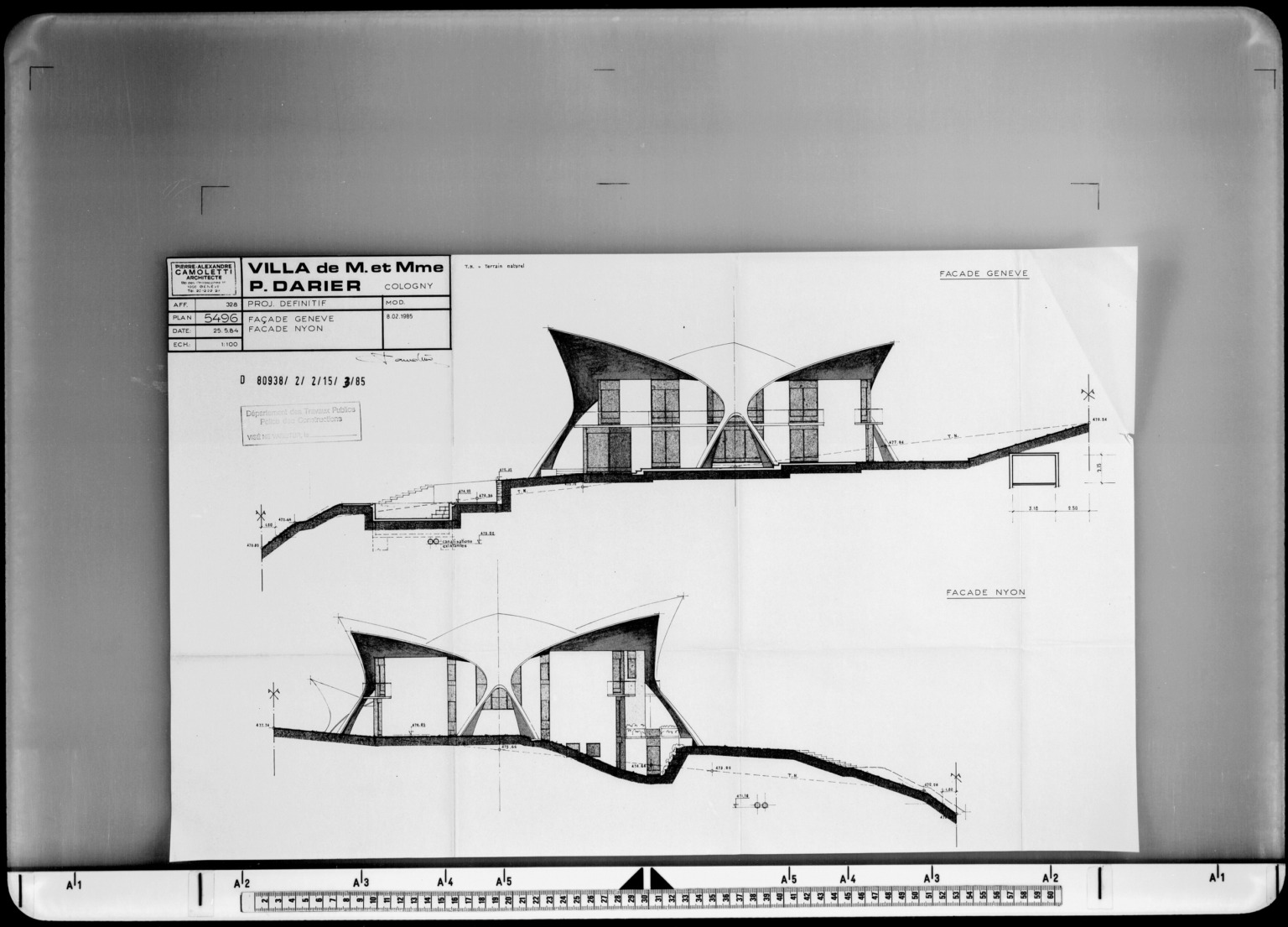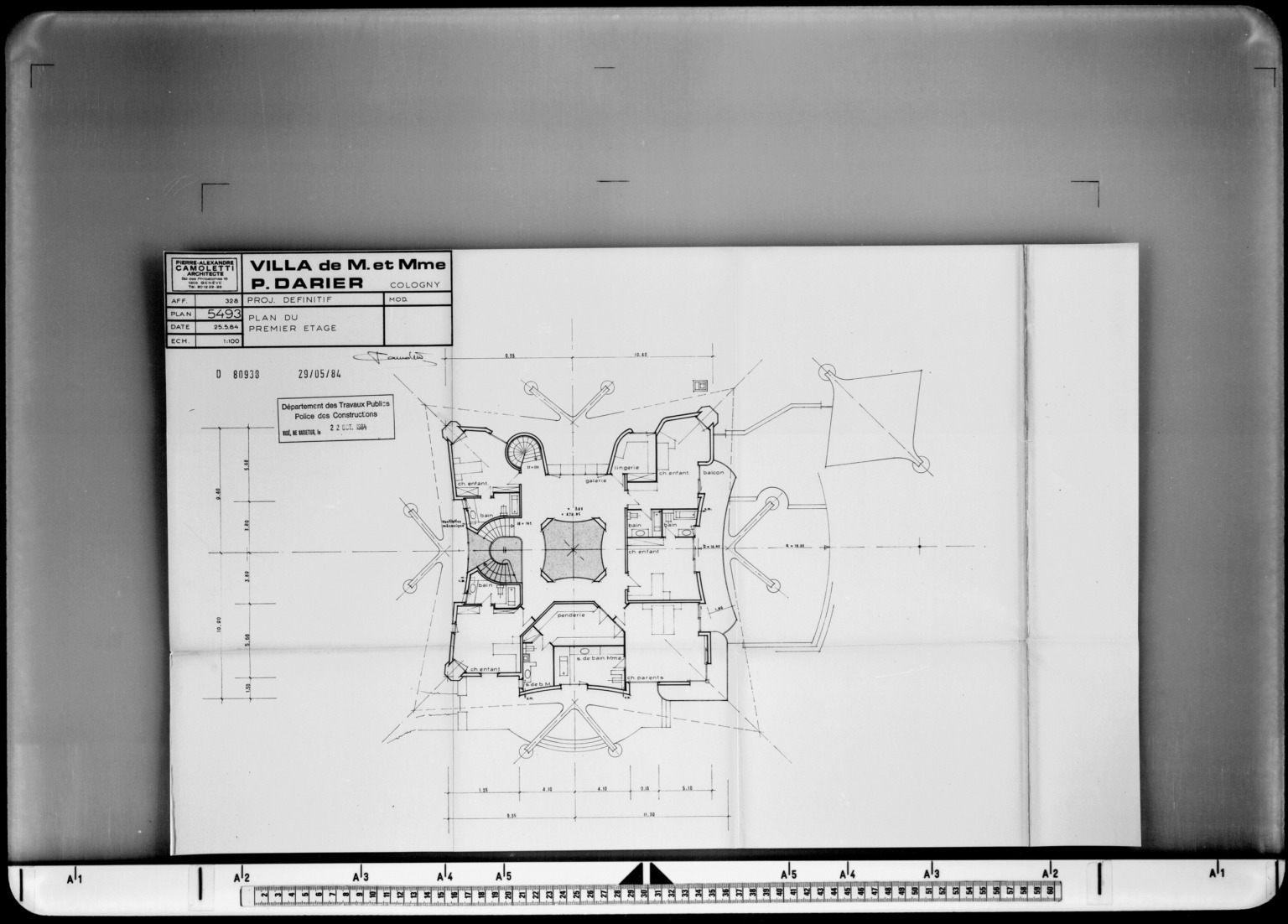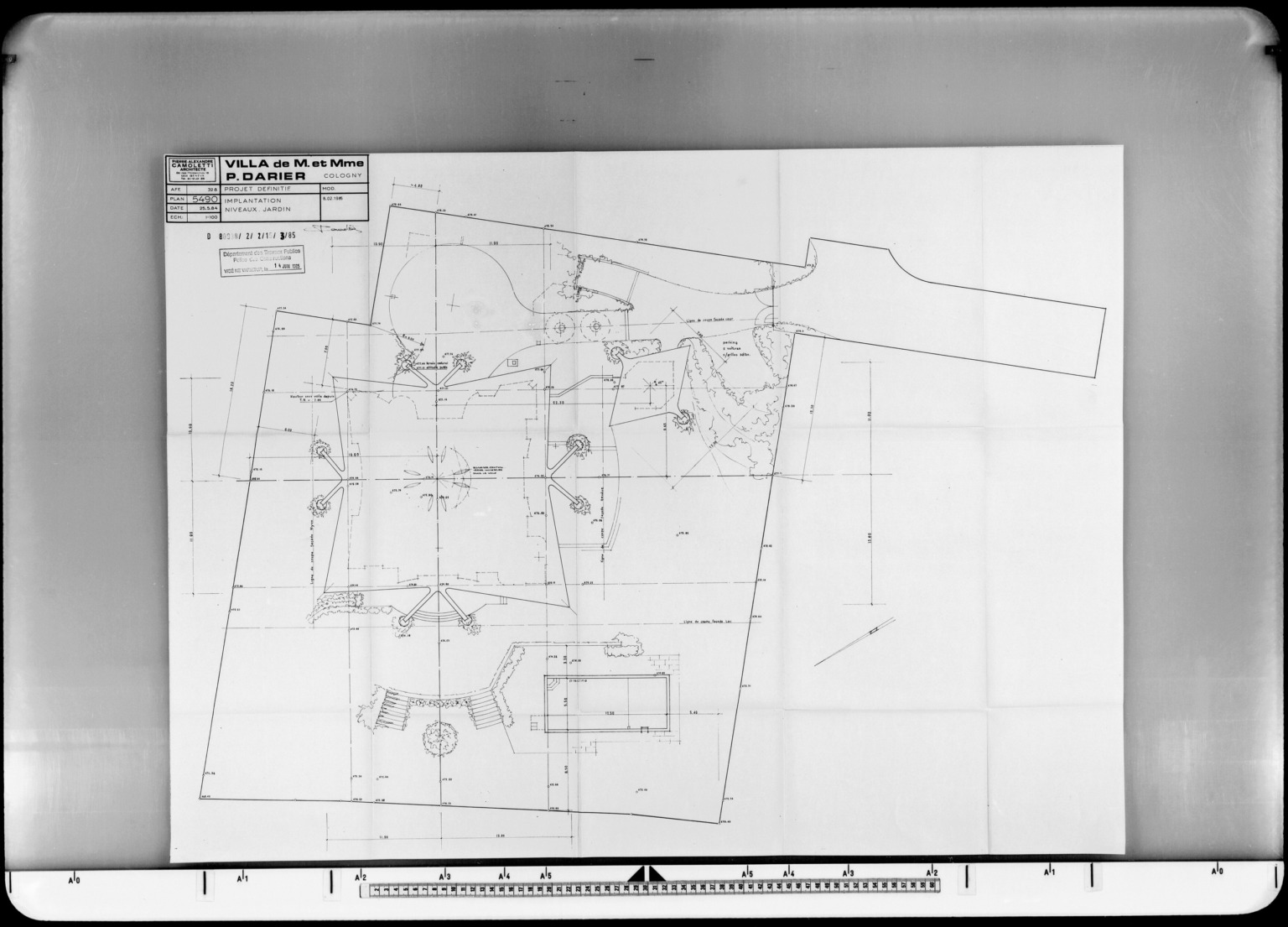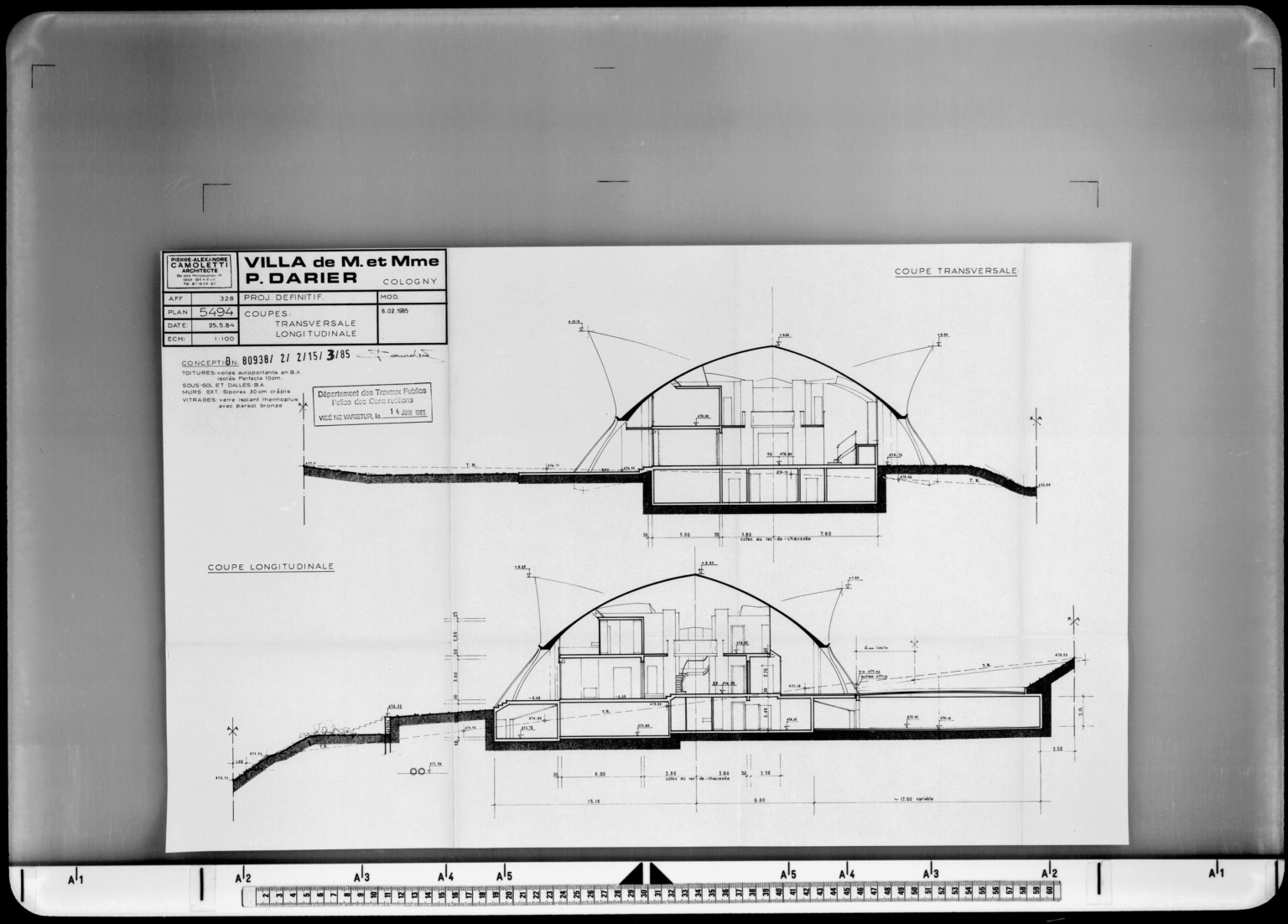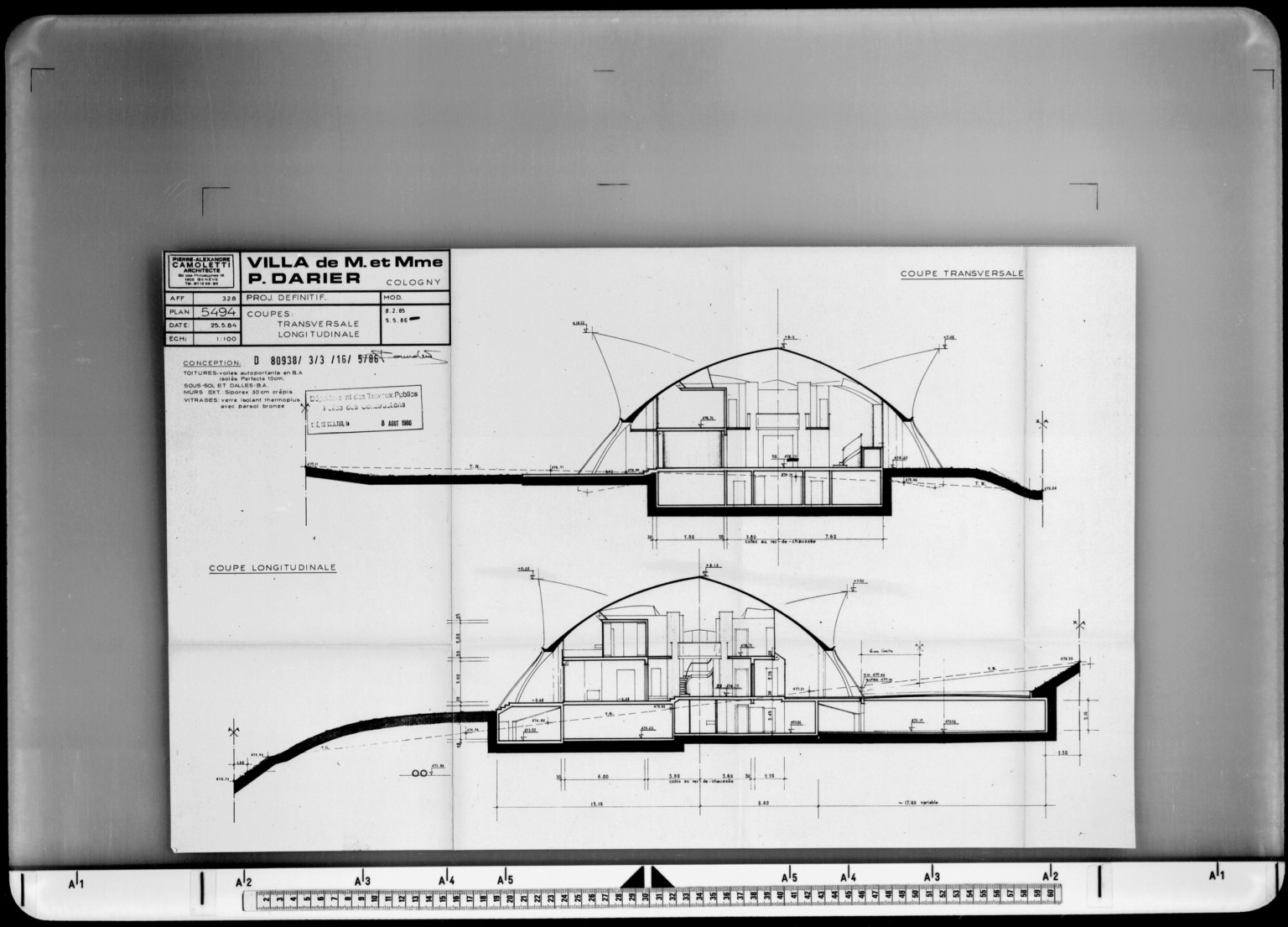 Cologny, Genève
The spacious villa immediately stands out due to it's unique roof. When looking at the sections and elevations, it becomes evident that the rooms and the roof are not always connected, resulting in the roof functioning as a shell for the boxy styled module below and separating the elements.
The roof has its own structural system, independent of the outer walls, resting only on the pillars. This organic shell in the organic surroundings is only possible due to the technical development at the time, as well as the typical work of its engineer, Heinz Isler. It seems weightless and elegant but remains protective at the same time.
In contrast to the organic, postmodern shell, the room program seems kind of symmetrical and renaissance inspired, due to the organization around the gallery. However, on a closer look the spaces are adjusted to suit their function. It's old style inspired by modernity.