Case Study – Residence de M.F. Adler – Albert Barokas, 1980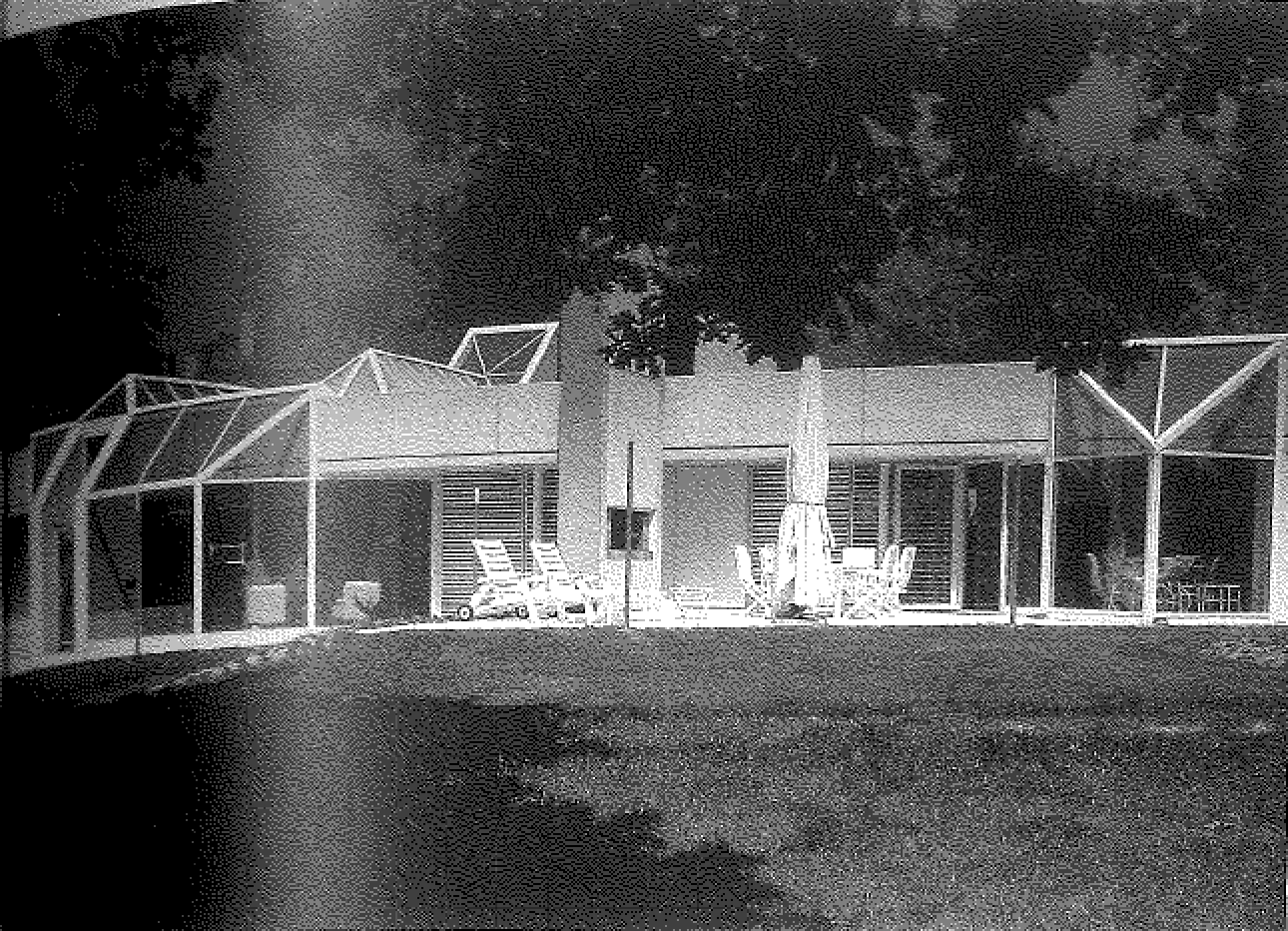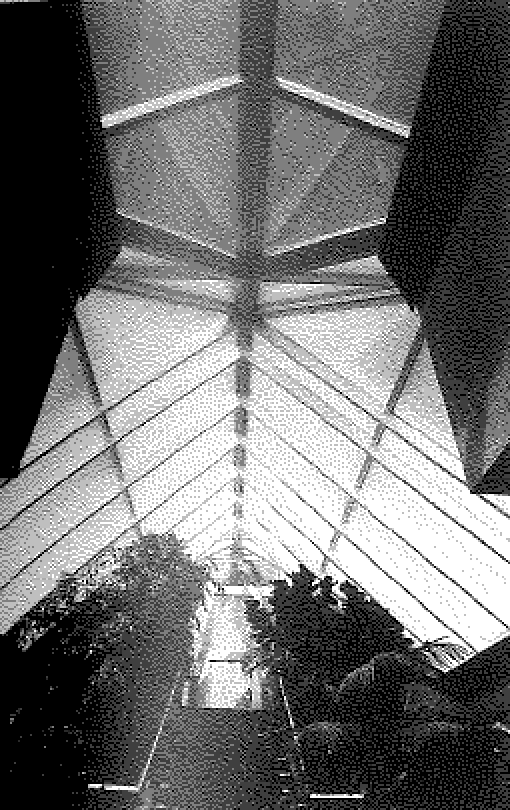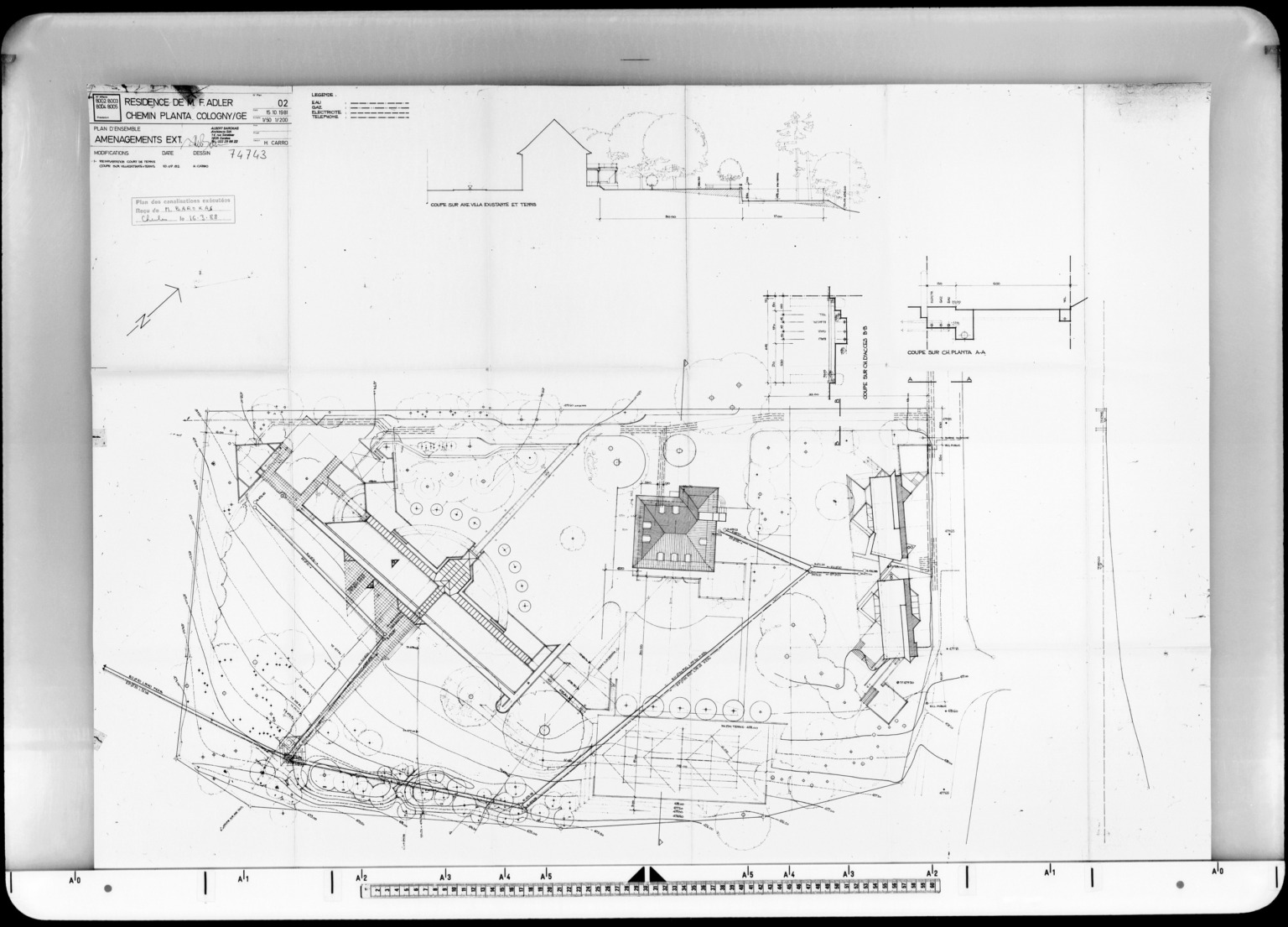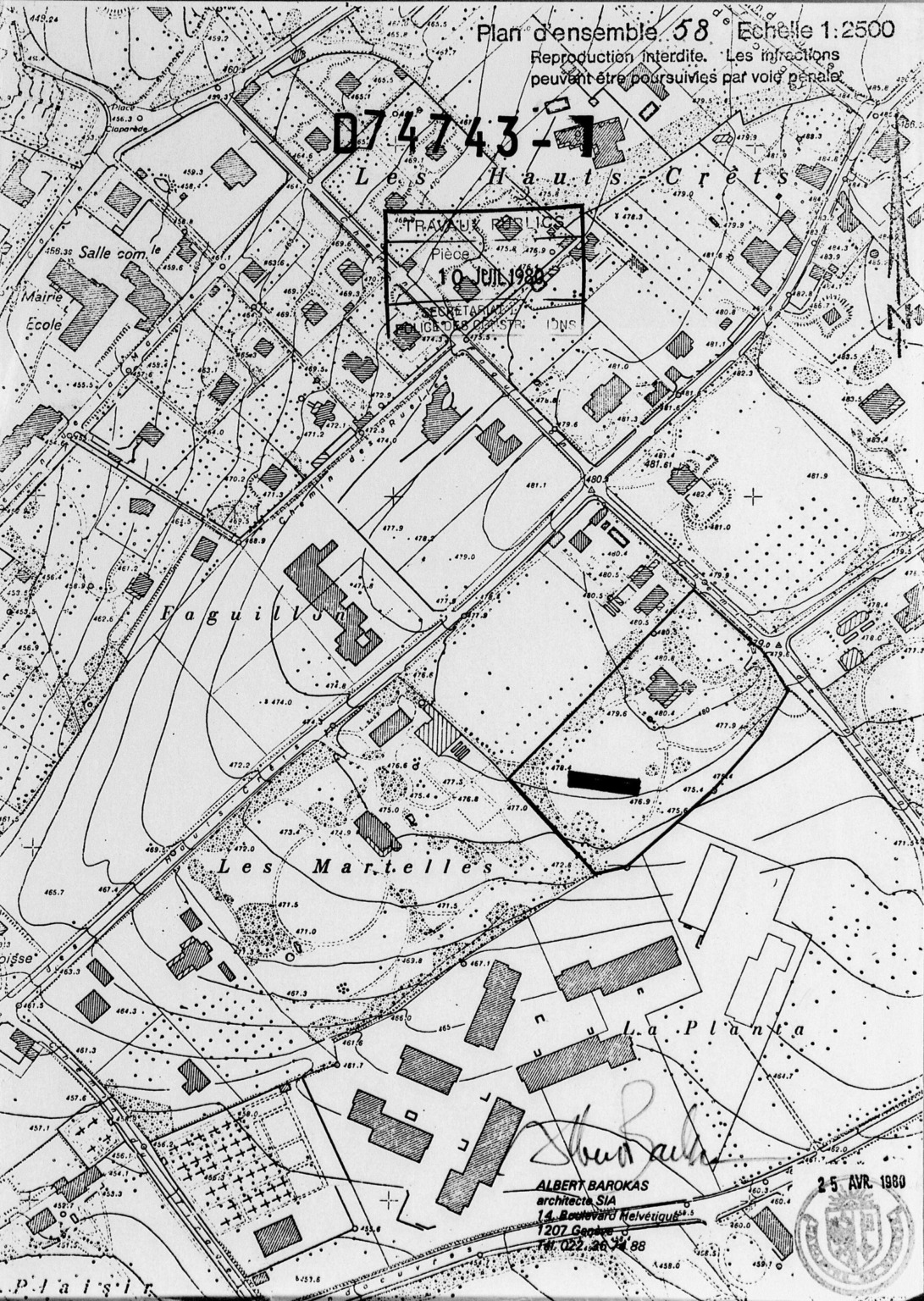 Cologny, Genève
There is a reason why the Residence de M. F. Adler is dug into the ground by Albert Barokas in 1980. It is intended to give the impression of a crystal for a wealthy family. The semicircular retaining wall makes the burial possible in terms of forces.
Important people coming from the city are welcomed in the core which is aligned to the south. Elements such as light, filigree roof construction by steel and glass, wooden floor and concrete walls emphasize this intention. Rooms get a clear and pure character.
The crystal grows and spreads out along an axis. The left branch contains rooms for hospitable purposes like kitchen and dining room. There is a strongly interaction with the core. In contrast, the right branch is designed for the owners of the house. Be it as a garage or passenger girder, both branches are connected to the exterior.