Case Study – Villa Vulliemoz – ASS Architectes, 1979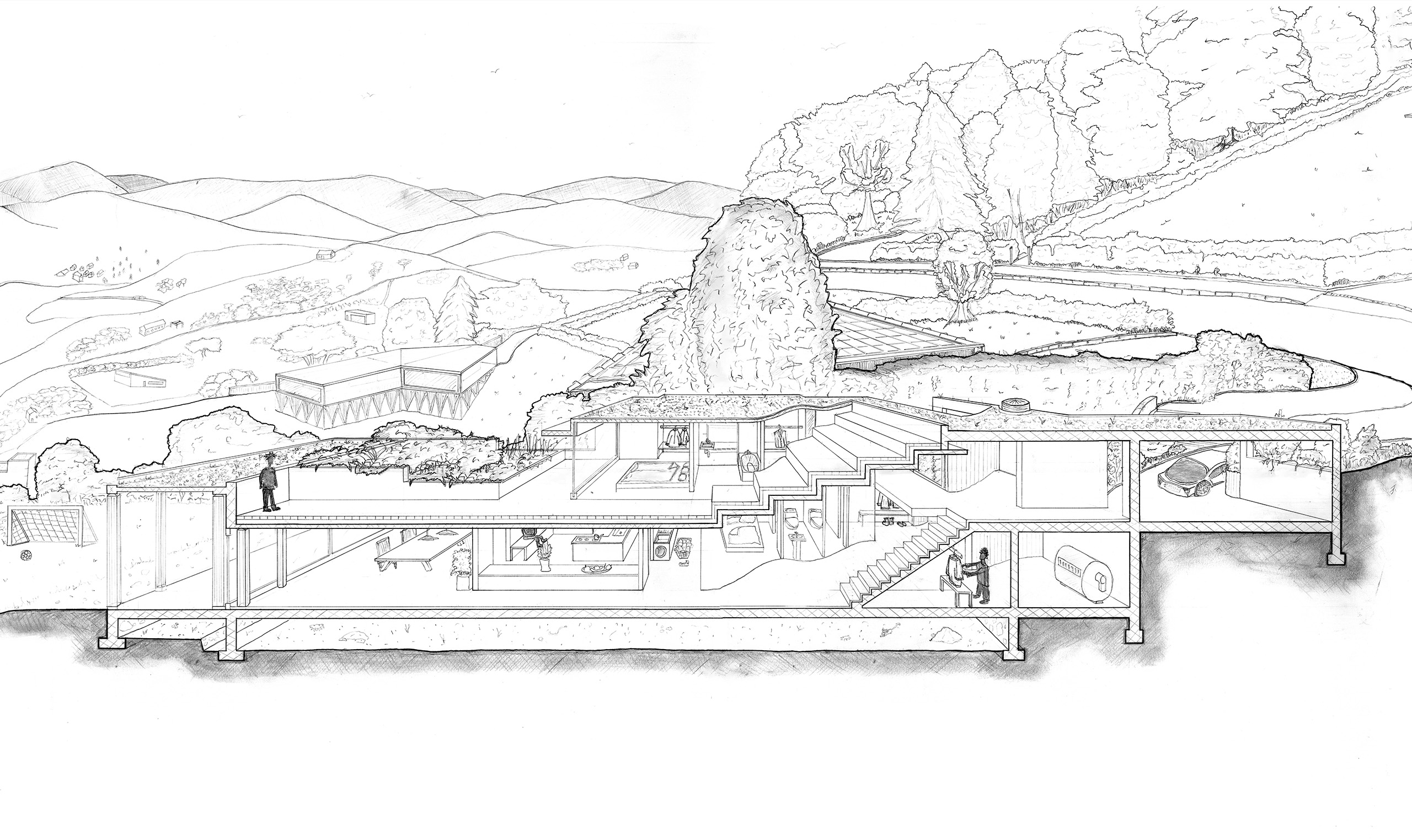 Corsier, Genève
This particular villa is almost hidden to the casual Pedestrian by lush vegetation and its inconspicuous design. In contrast to the surrounding palladian-style villas in the neighborhood, the almost bunker like structure embeds itself in the topography, simultaneously embracing it and the picturesque view of the Lac Lemond.
In doing so, the structure creates natural pockets of privacy for its Inhabitants while never being a visual obstacle to its neighbours. The house is constructed with steel-reenforced concrete. Its main entrance is accessible by a flow of wiggling stairs leading down from the street to the primary living spaces, which are oriented to the lake.
The characteristic roof is meant to be fully ascended from the ground up through small stepped terraces, which meander upwards. This combination of multiple pathways always crossing each other allows the building to be fully explored from top tho bottom.