Case Study – Villa à la pointe à la Bise – R. Frei, J. Hunziker, C. Hunziker, 1973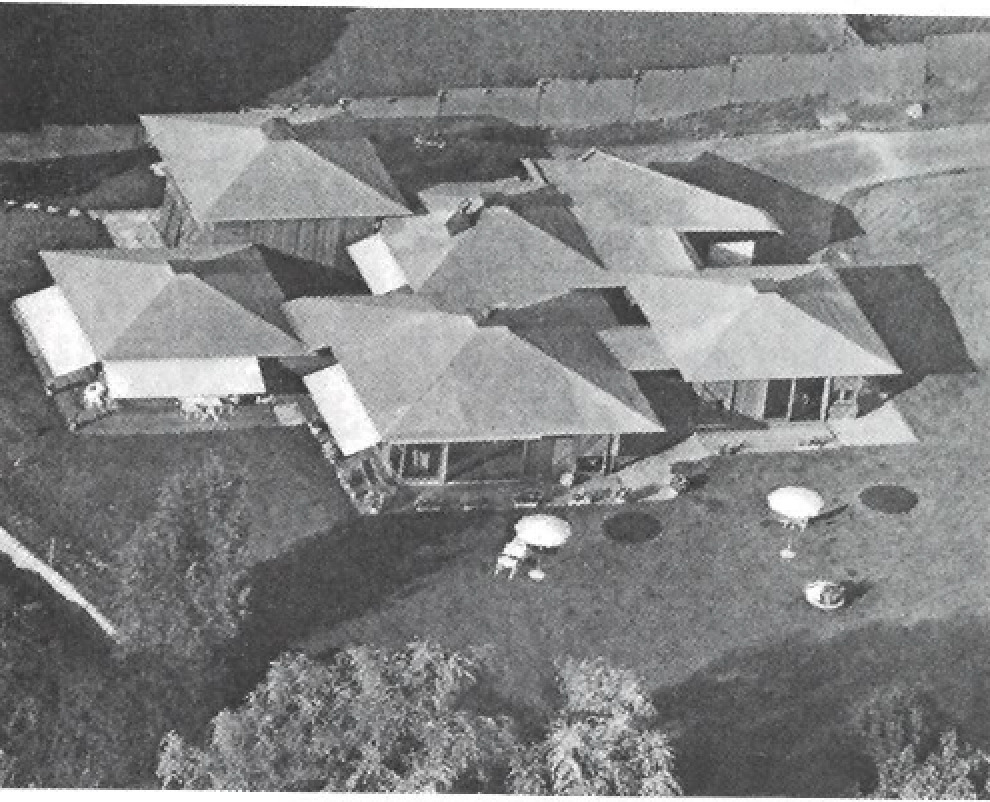 Collonge-Bellerive, Geneva
The villa pointe-a-la-bise is a mostly one-storey summer house on the lakeside composed of several spacious modules or pavilions. The modules are built similarly. Here too, old and new building techniques were mixed, as it is typical for the architects, as seen in their project Rajada.
Recollecting to the silt village, the villa is also built on silts. These piles form the main supporting structure in the villa and guarantee the stability on the swampy terrain. The striking roof was constructed very similarly to the Japanese teahouses. Those mostly made with precise traditional carpentry.
The facade, with timber cladding, also follows the Japanese aesthetic. The whole construction is built out of wood, with a lightweight reed roof covering. The courtyard and many open spaces as well as the used materials and construction make the impression of living outdoor in a simple hut possible.