Case Study – Villa Camoletti – Bruno et Pierre Camoletti, 1970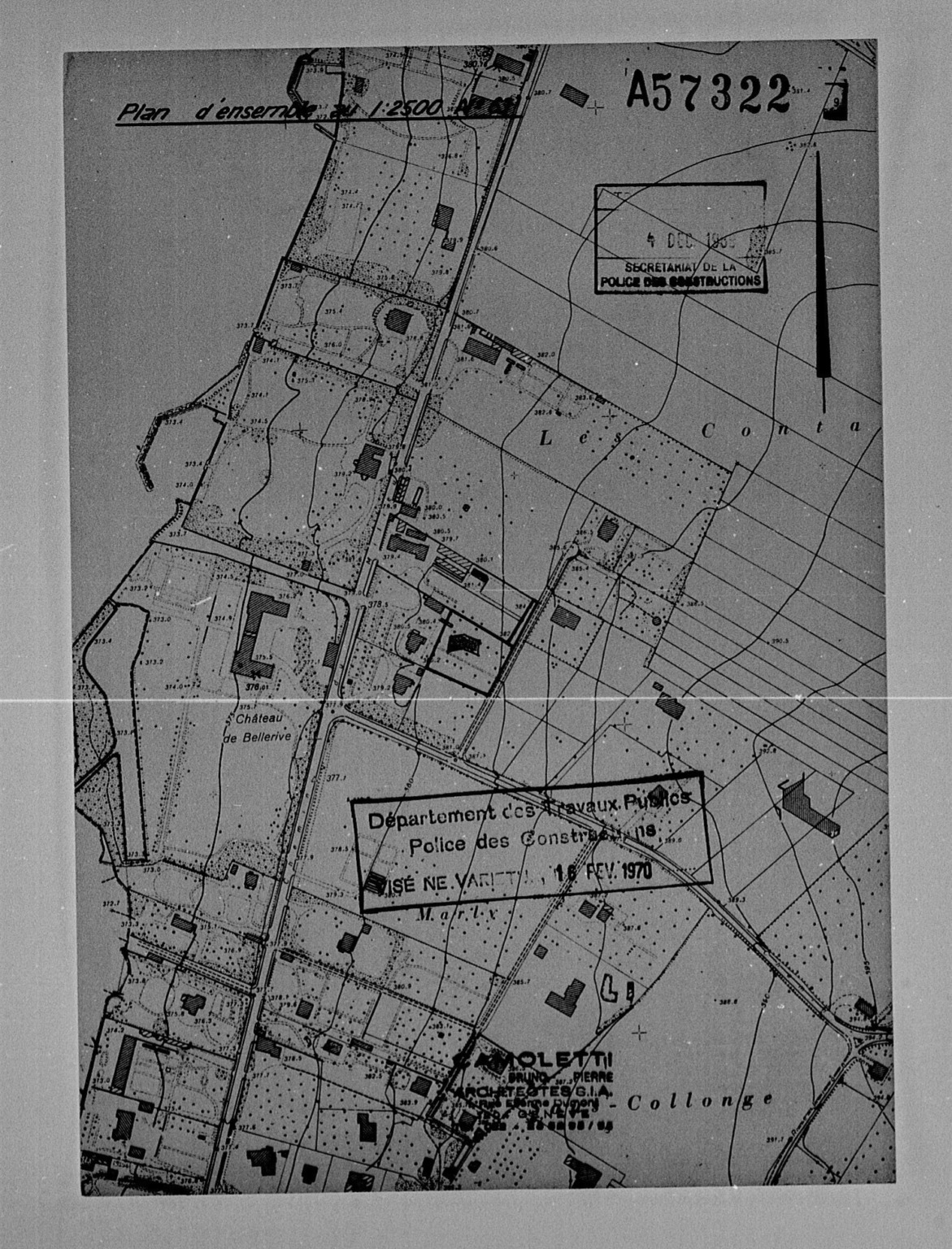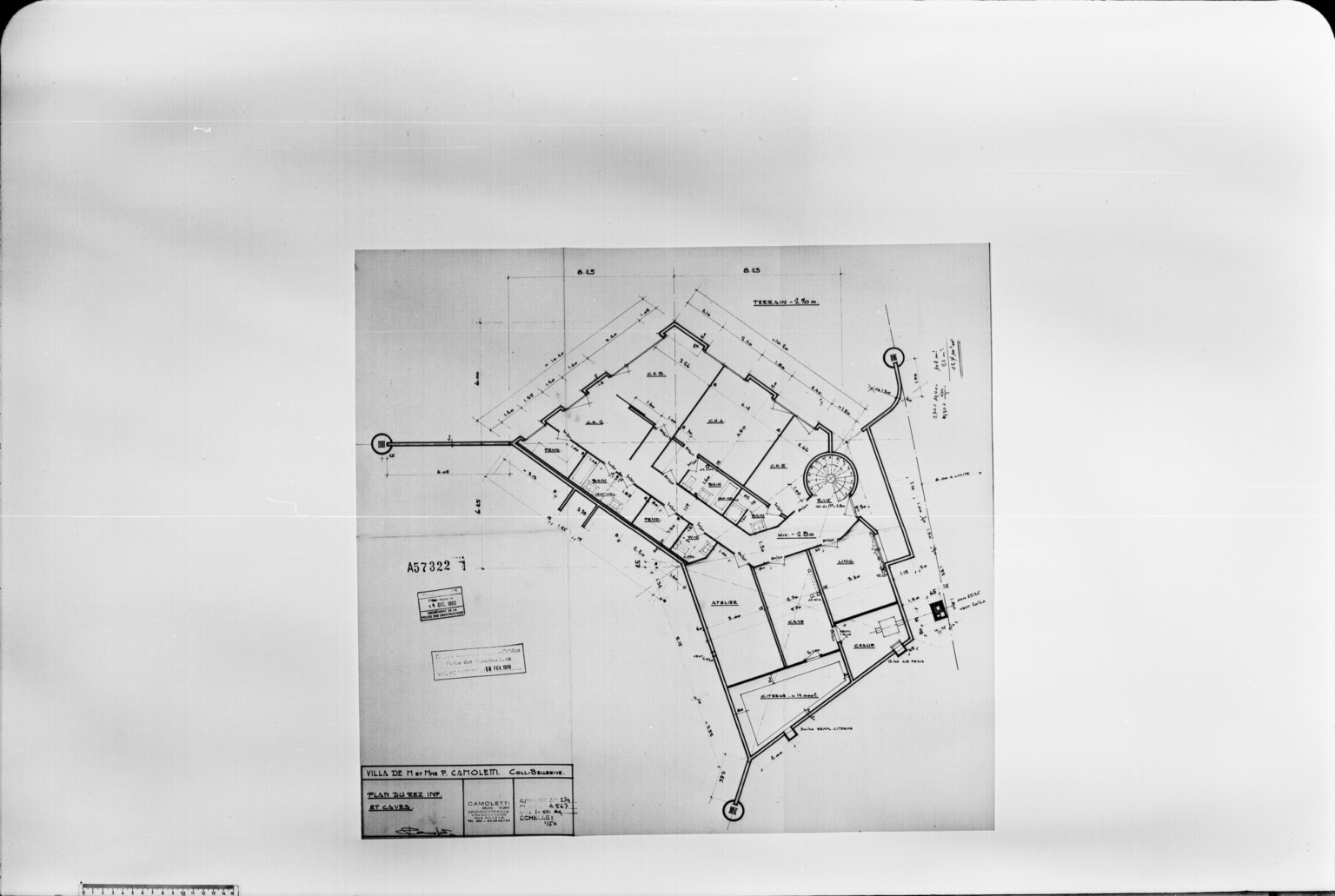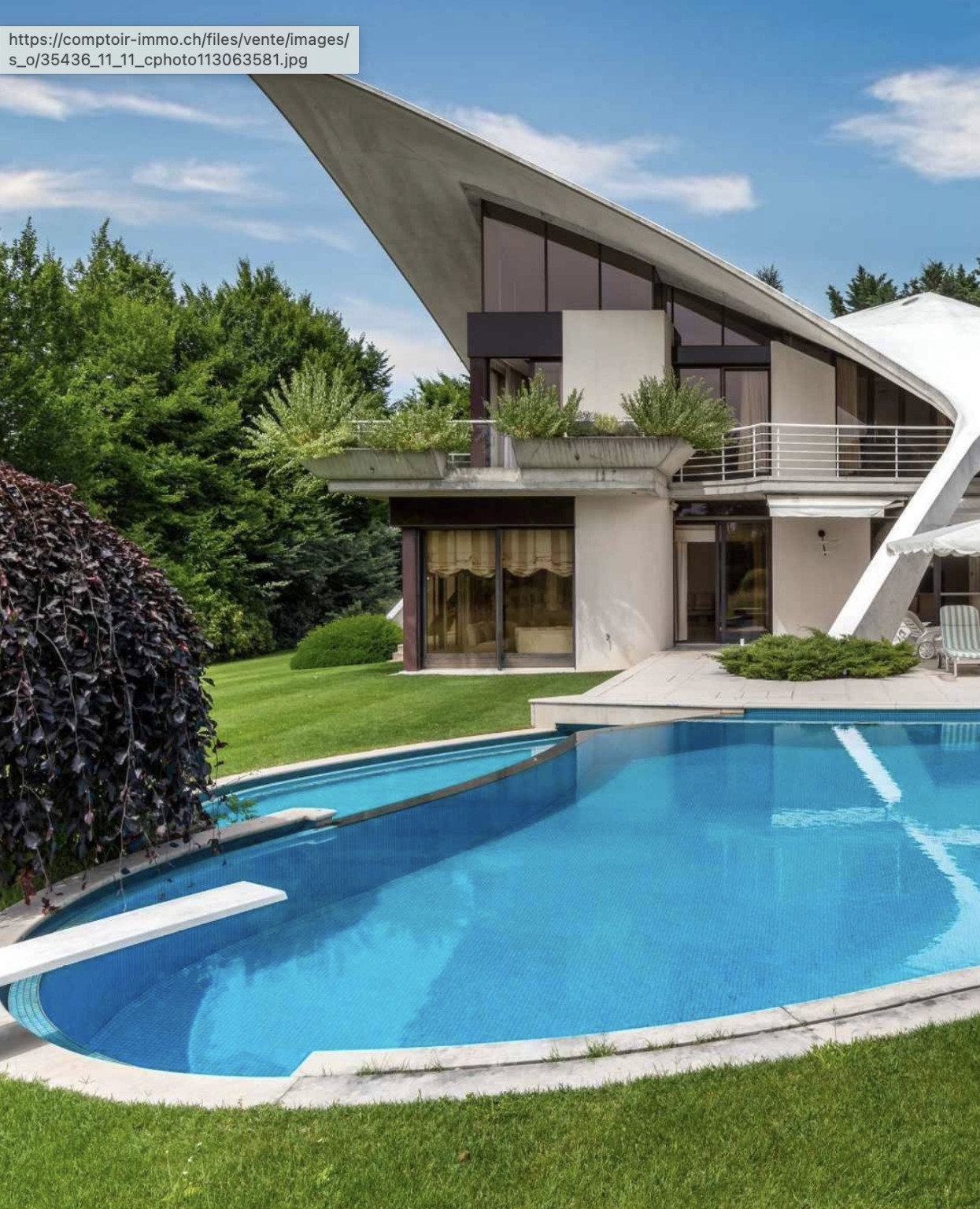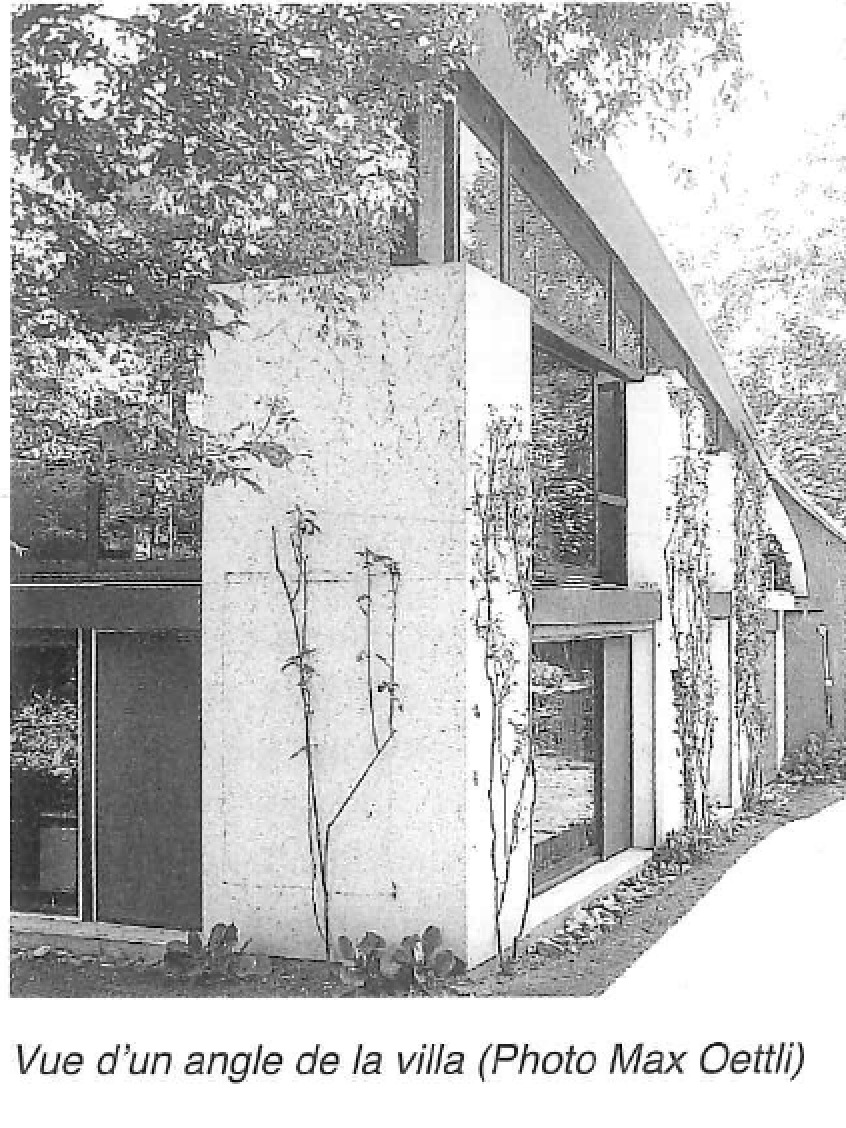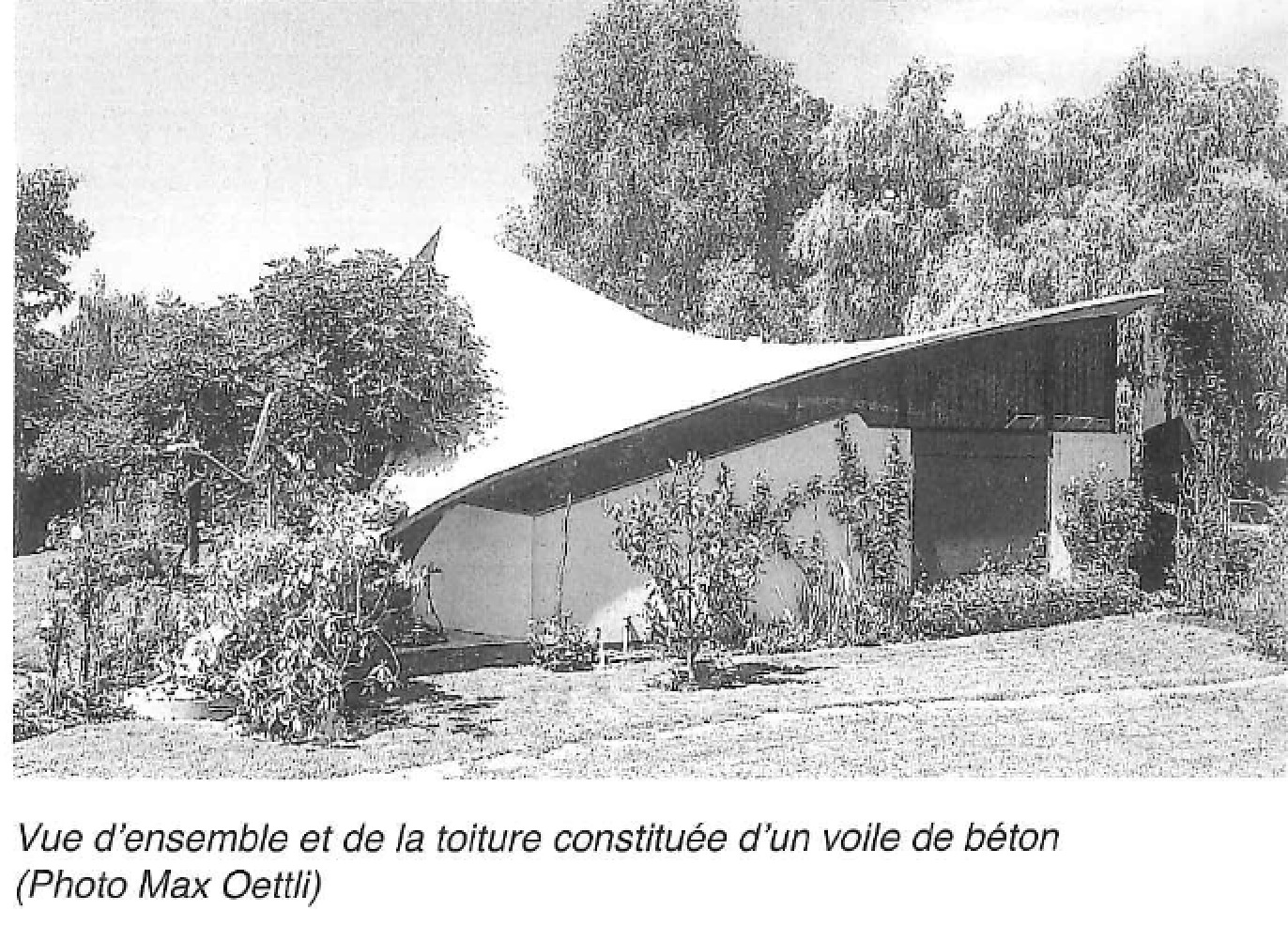 Collonge-Bellerive, Genève
When looking at Villa Camoletti, the first thing that strikes the eye, is the concrete roof structure. The parabolic curves and unusual form bring a certain monumentality to this house. The architects worked with engineer Heinz Isler to create this one-of-a- kind self-supporting structure.
The resenblance to a blanket laid over something gives insight into Isler's form- finding process; He hung wet cloths from wooden frames and overnight let them freeze into shape. By turning the shapes upside down, he created structures whose shape directly follows the inner forces of the material.
Plans and interior photos show that some interior walls aren't attached to the ceiling. A line of windows at the top of the exterior walls connects the house to the roof and let light shine onto the ceiling. This and the fact that some interior walls aren't connected to the ceiling give the roof a floating character.