Case Study – Villa Maier – Georges Brera, 1957-58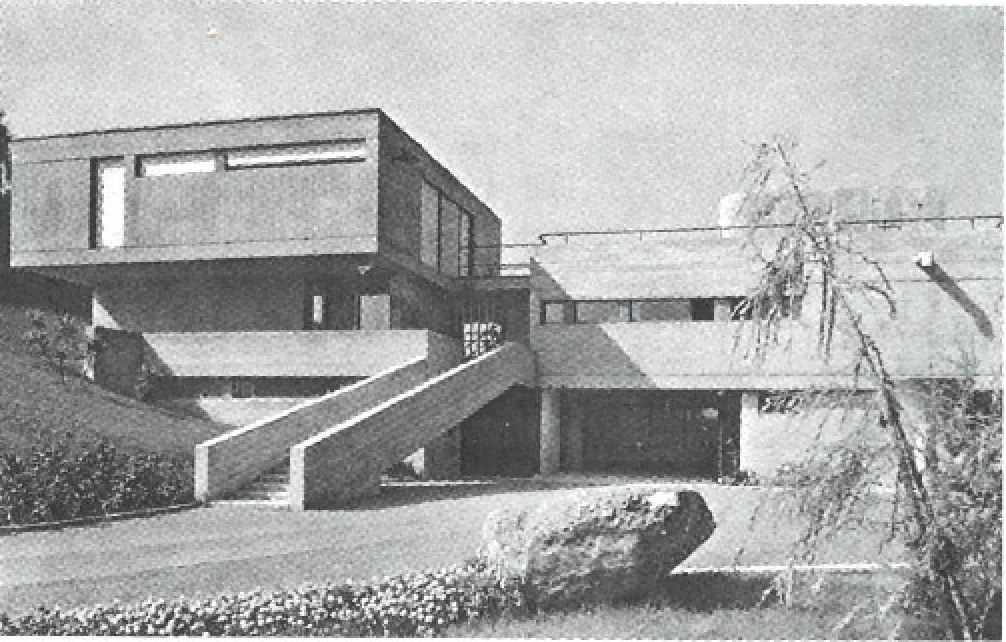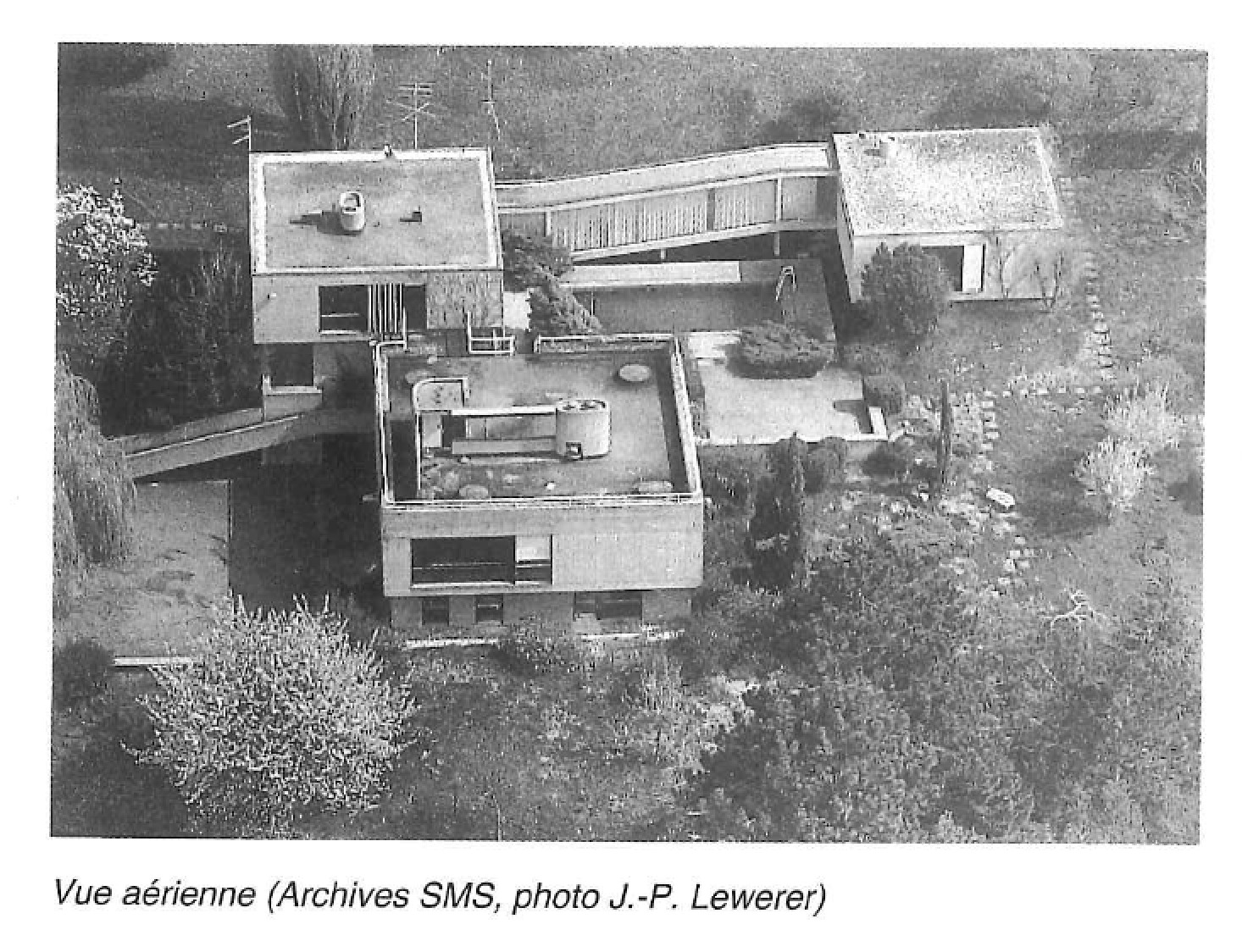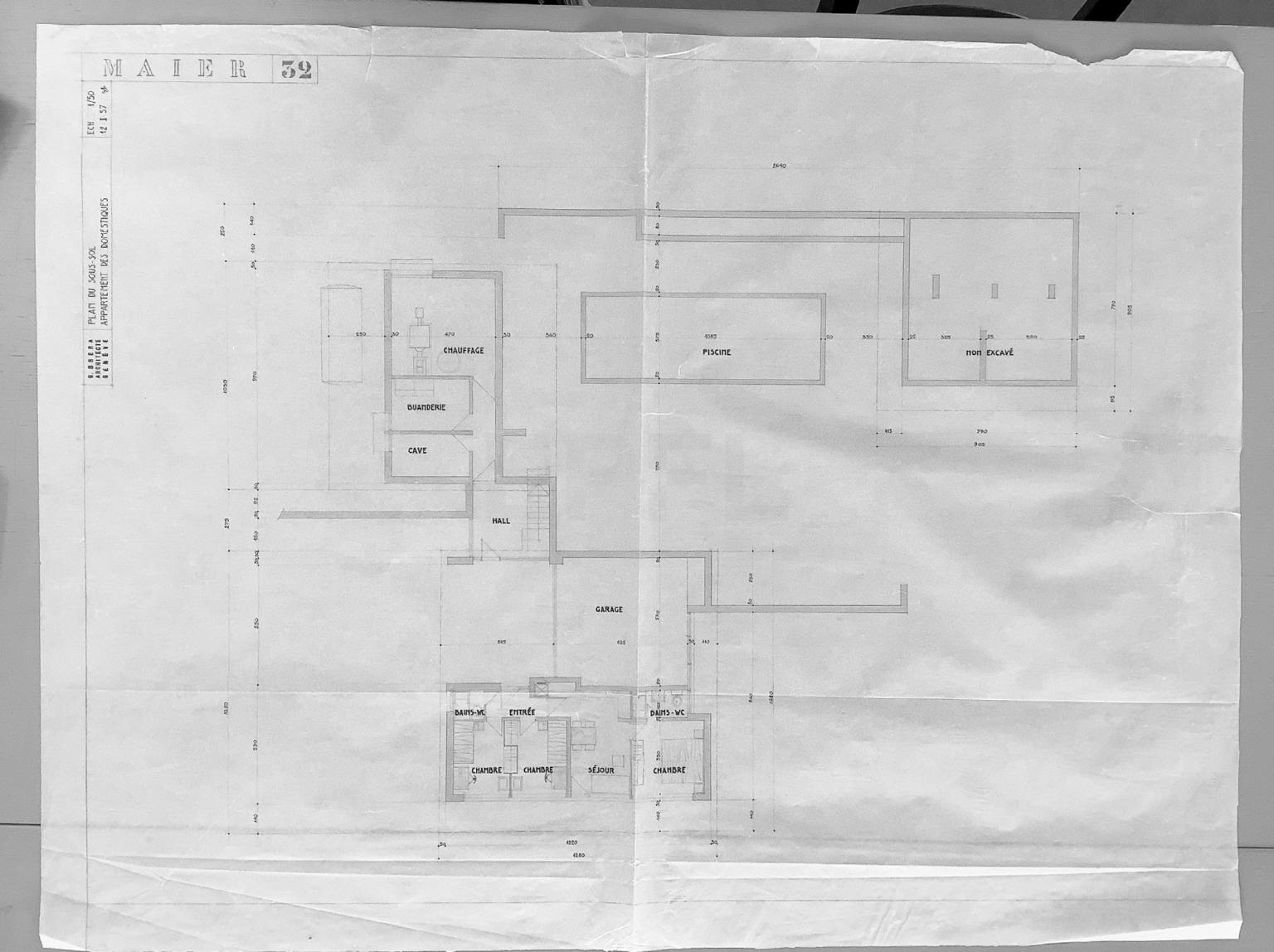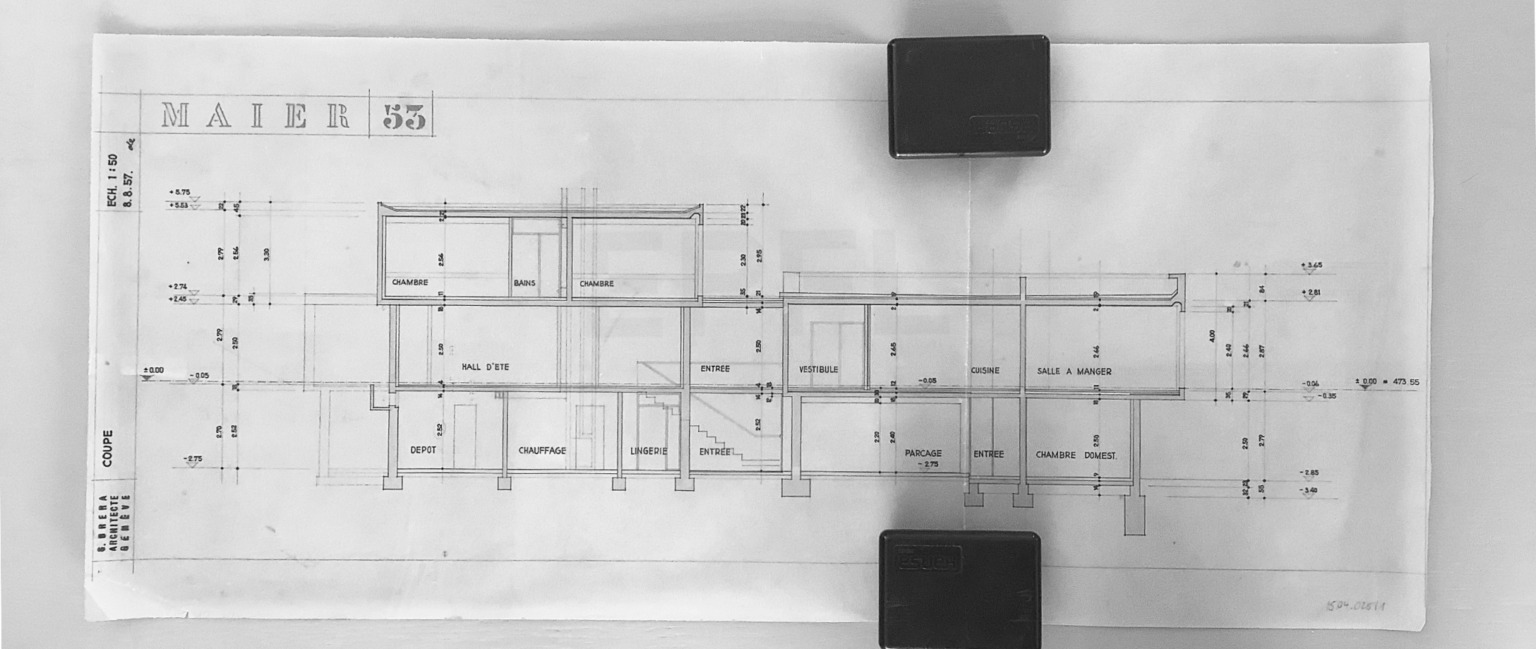 Cologny, Genève
Georges Brera's Villa Maier, built in 1958, is part of Brutalism, a movement that favours the repetition of architectural elements. In fact, the villa is composed of three blocks in which several similar elements are found, even though their use is completely different.
Firstly, there is the main entity, located in the middle. The bedrooms here are reserved for the villa's owners. Then, the guest house, on the right, where the bedrooms are for guests only. Finally, the lower block houses the servants' bedrooms in the basement.
All these scattered elements are nevertheless connected by means of numerous staircases, a ramp and passages under the ground and on the roof. These multiple connections reflect the interdependence of the cells, which is necessary for the proper functioning of the villa.