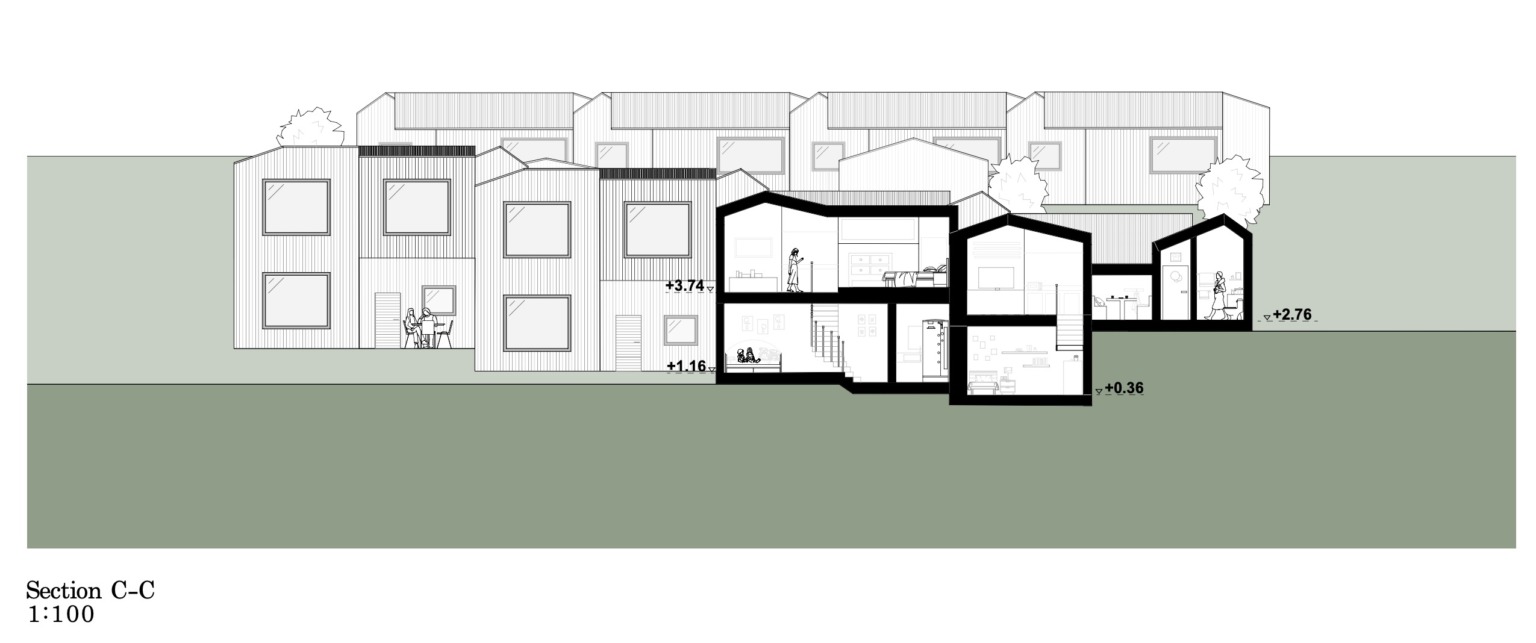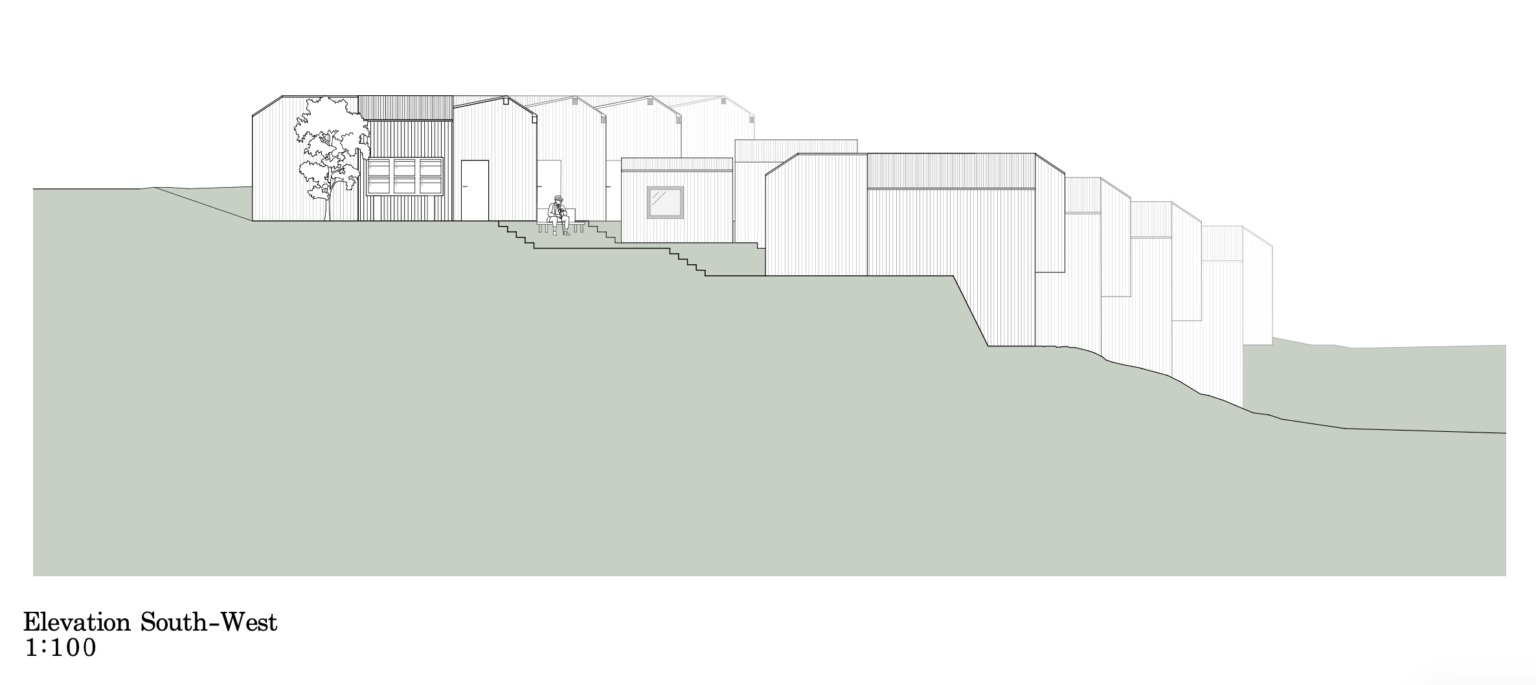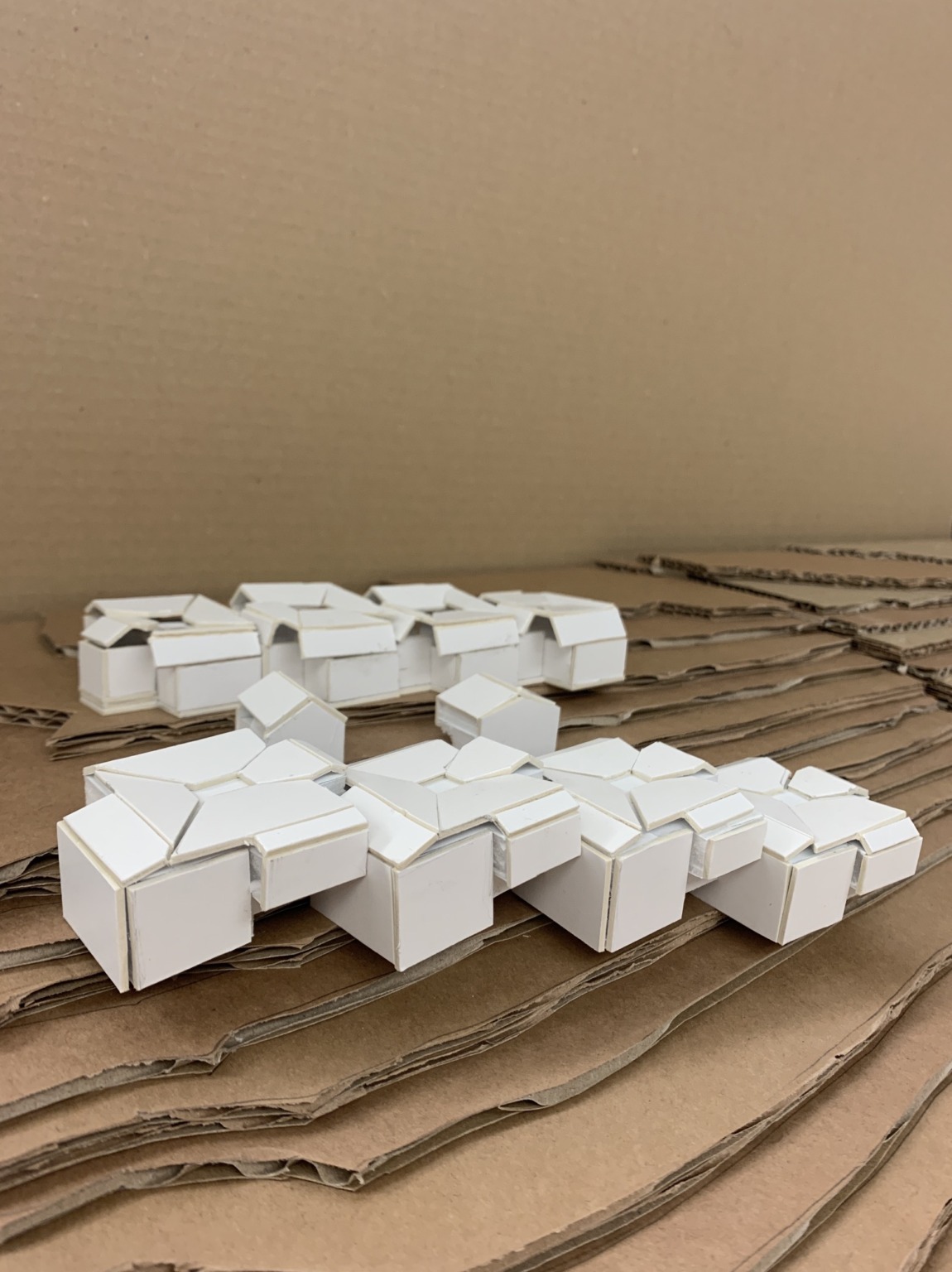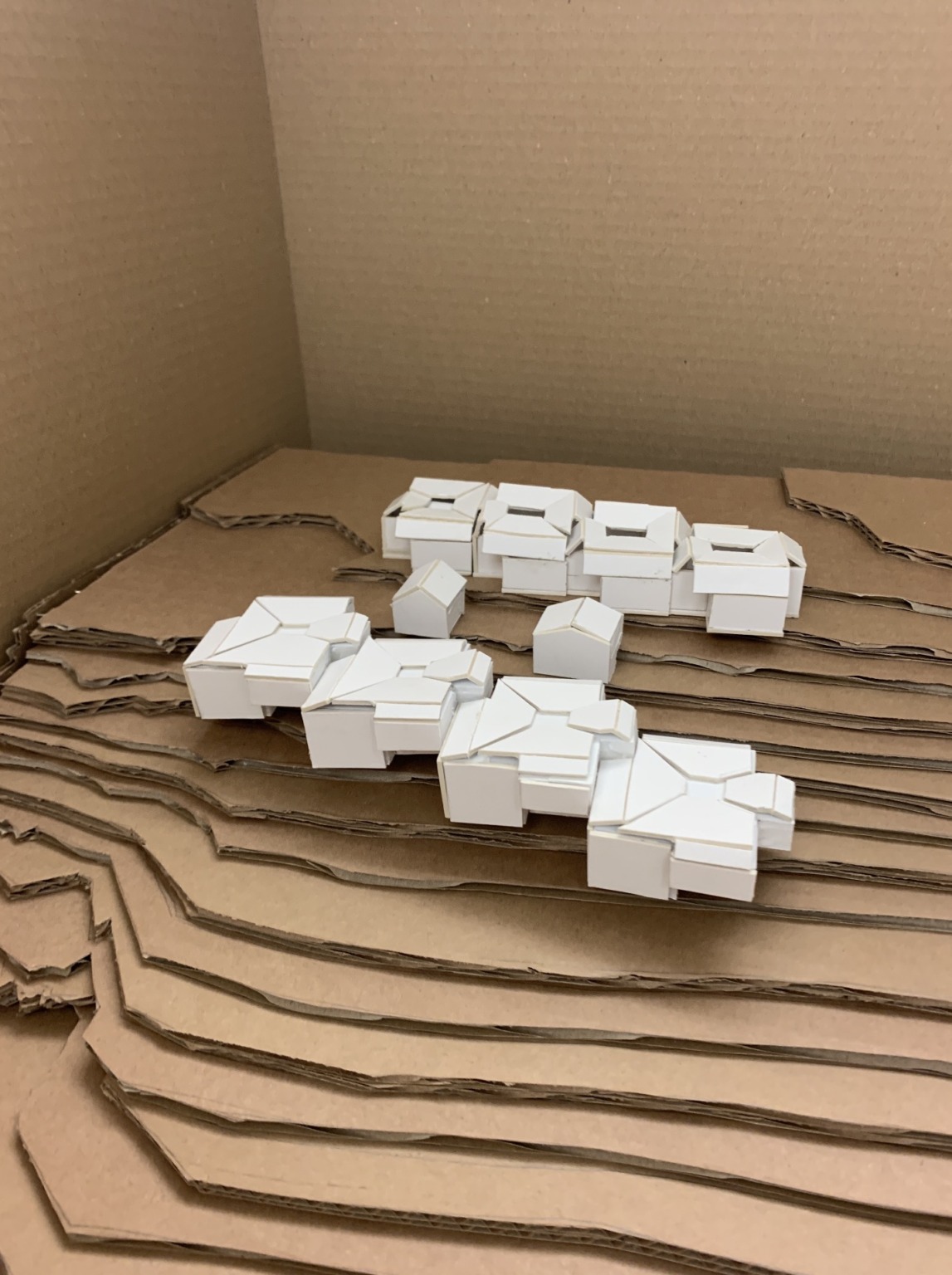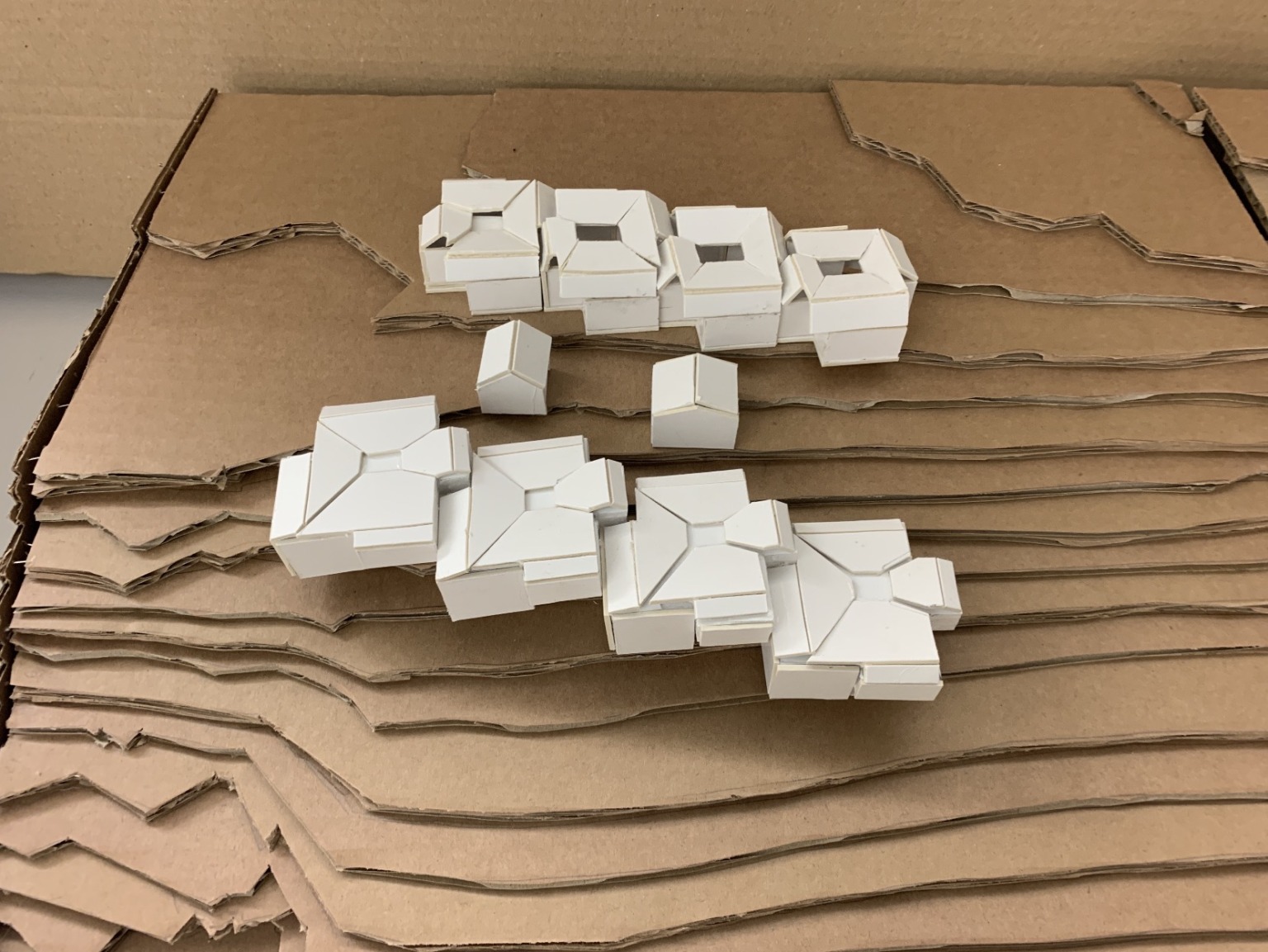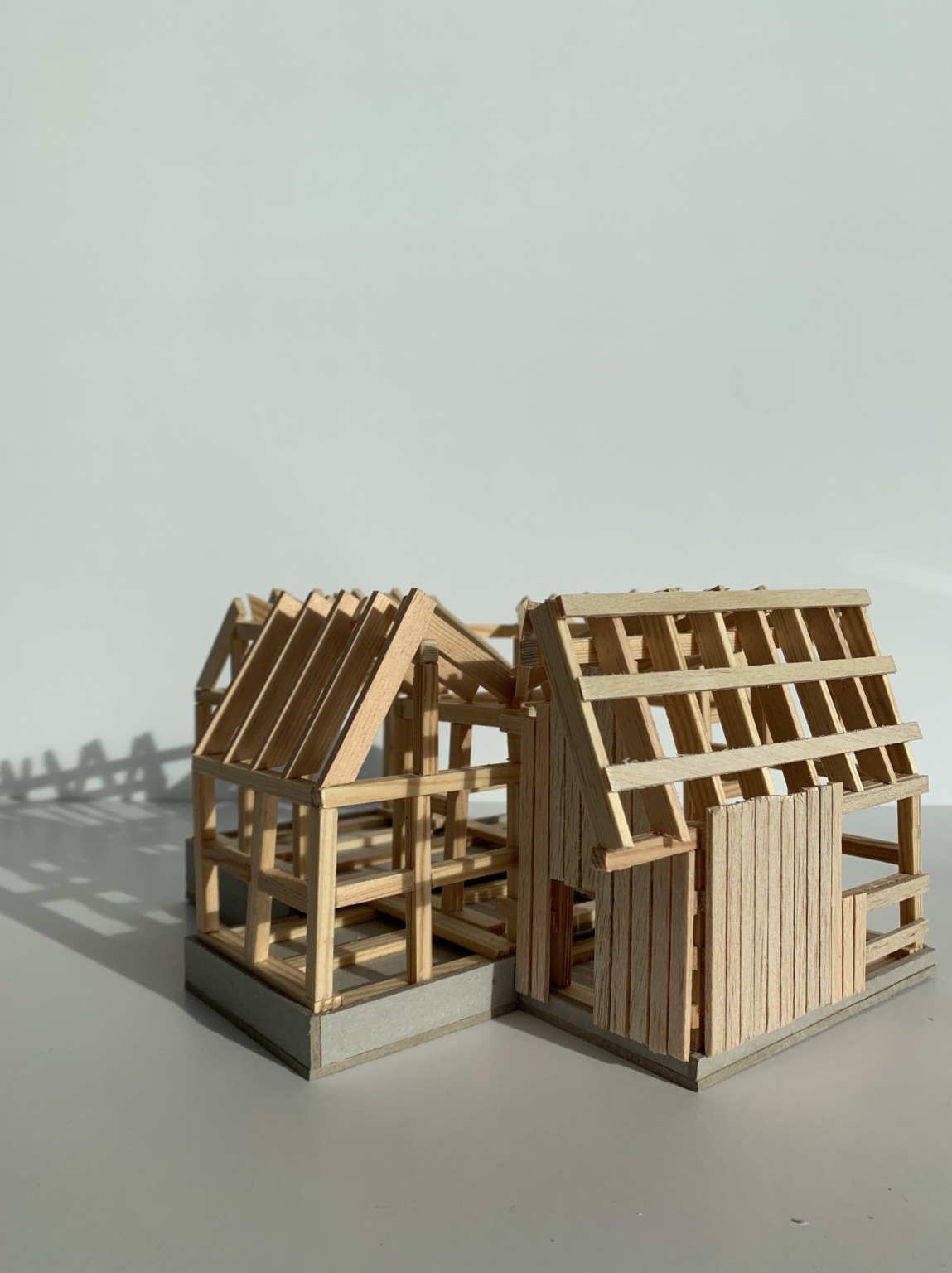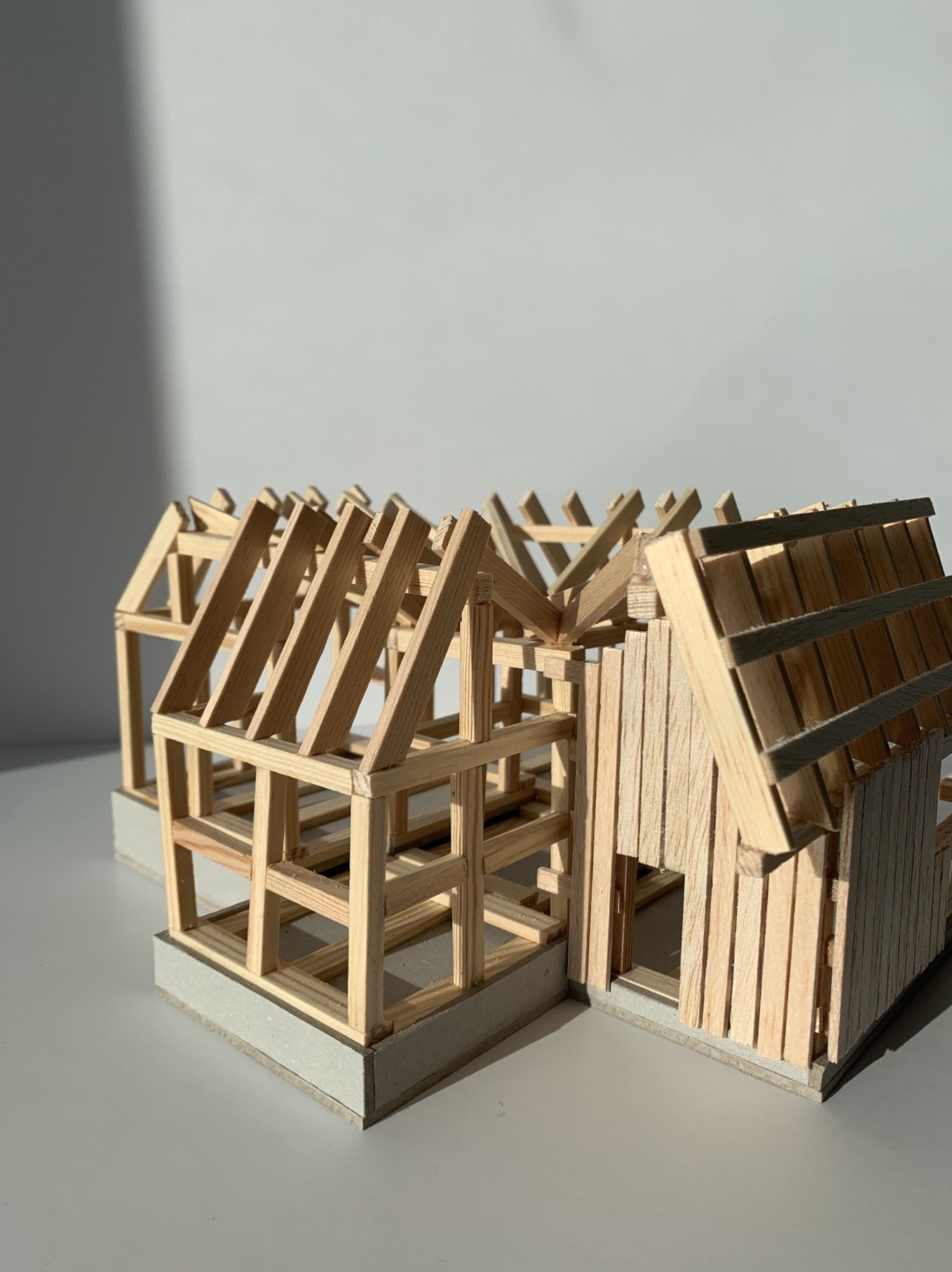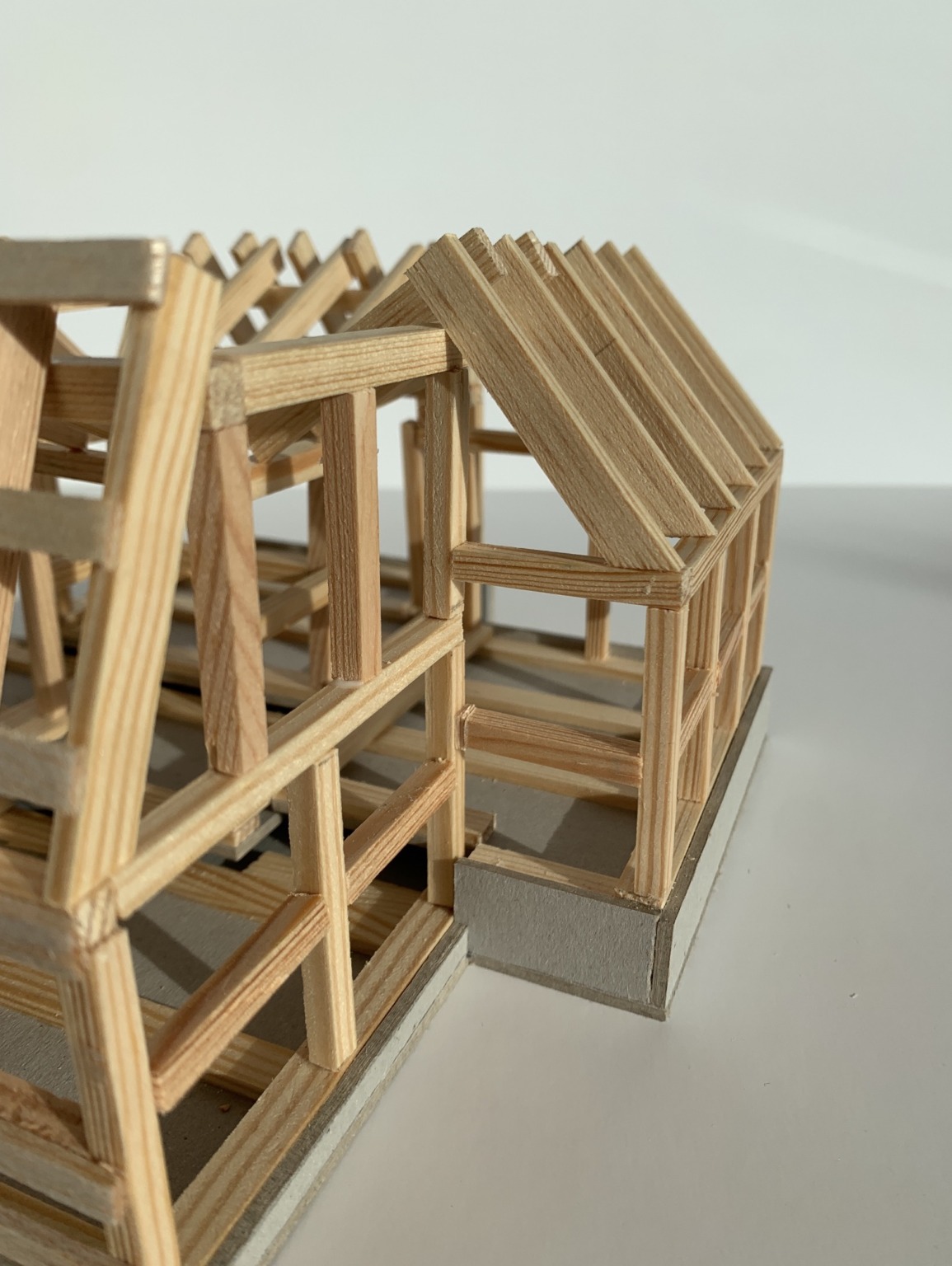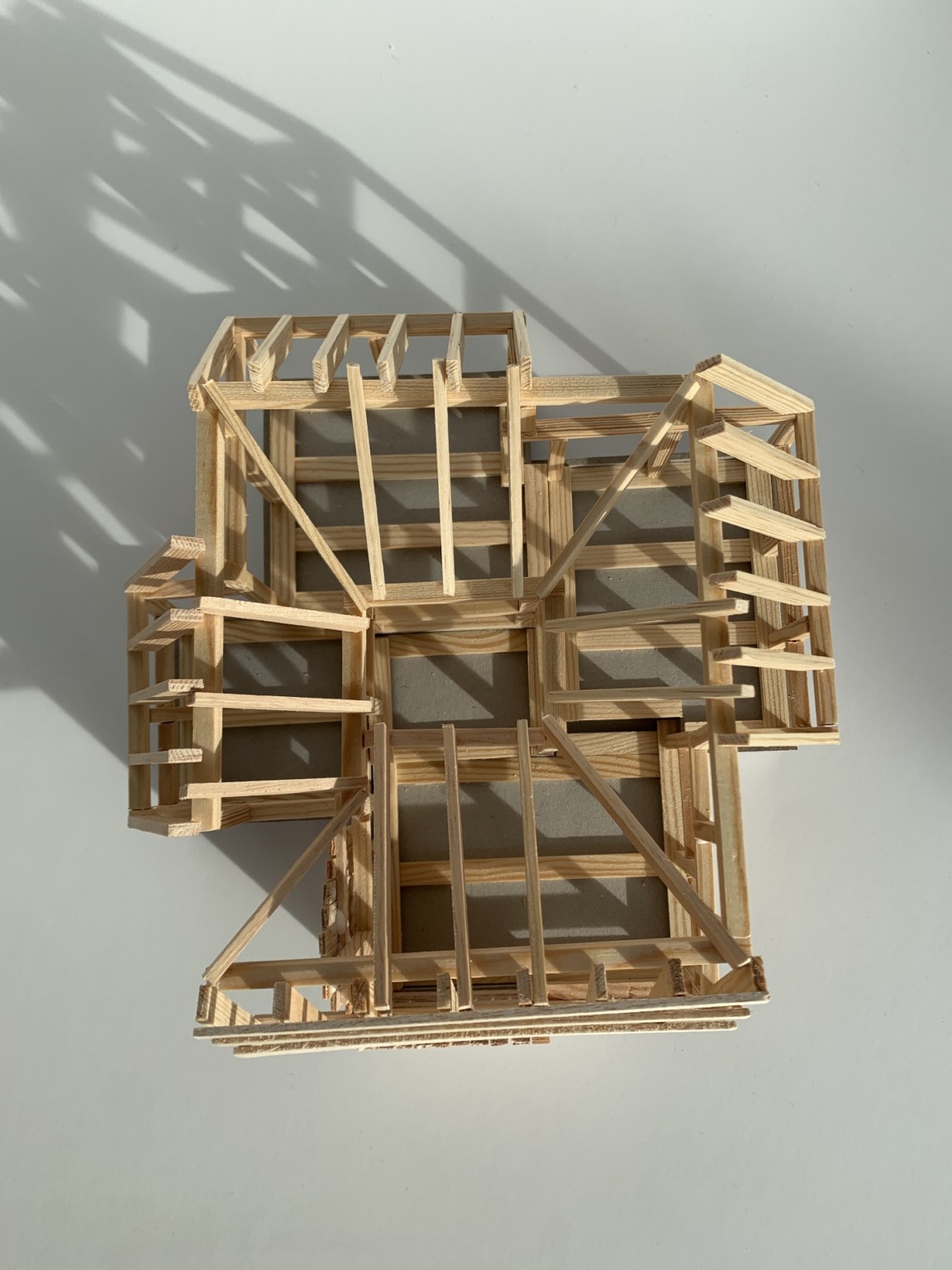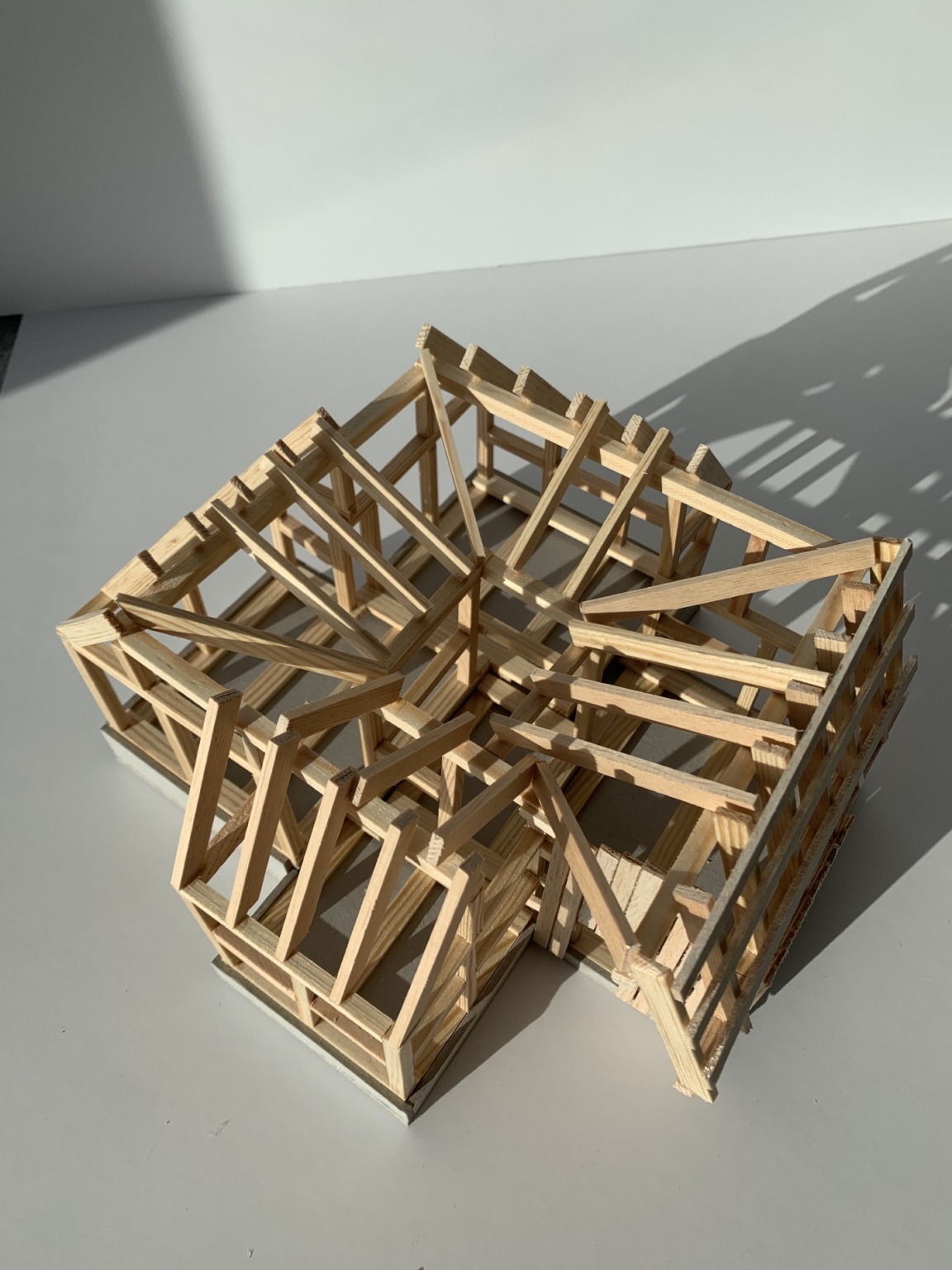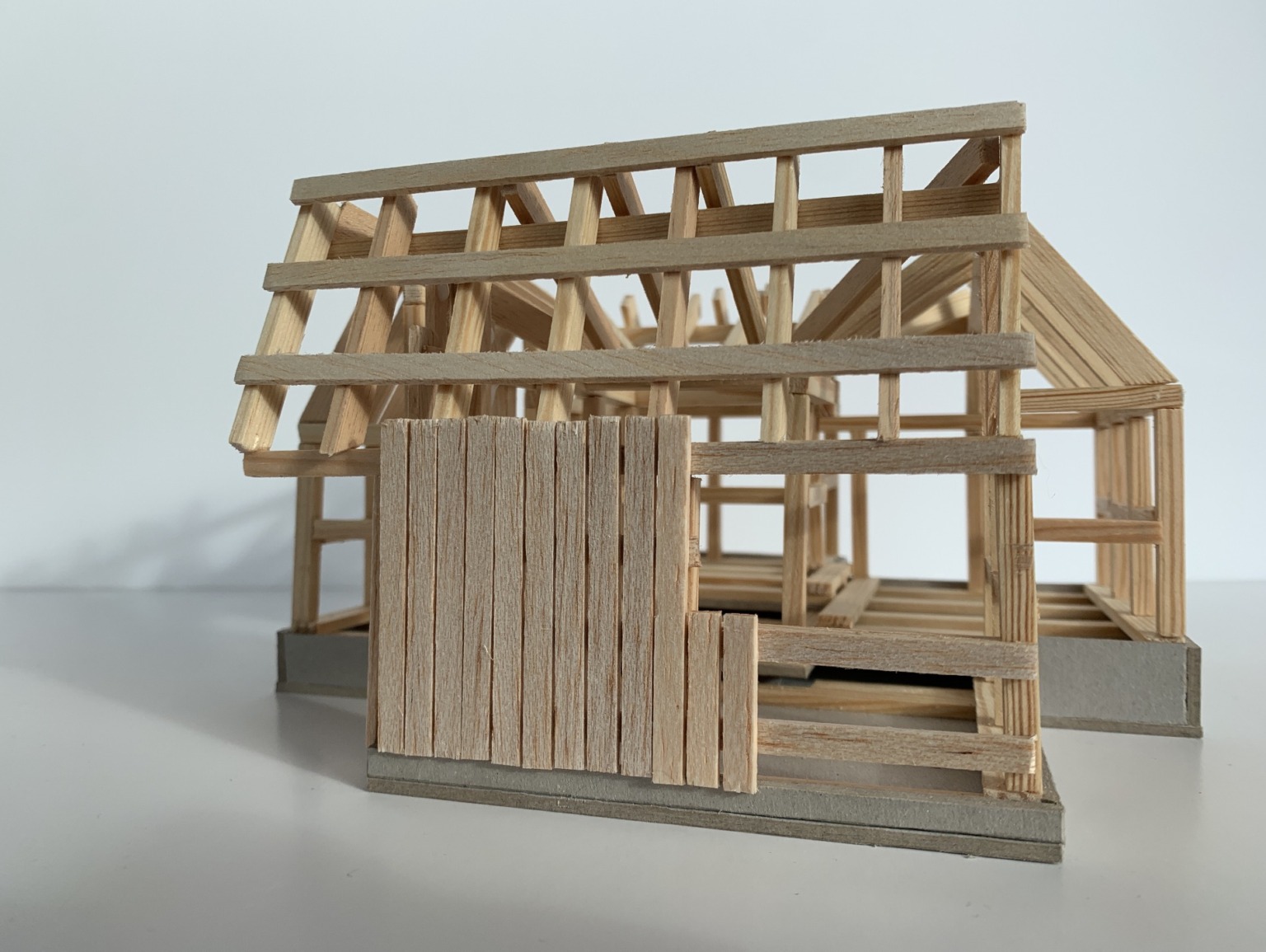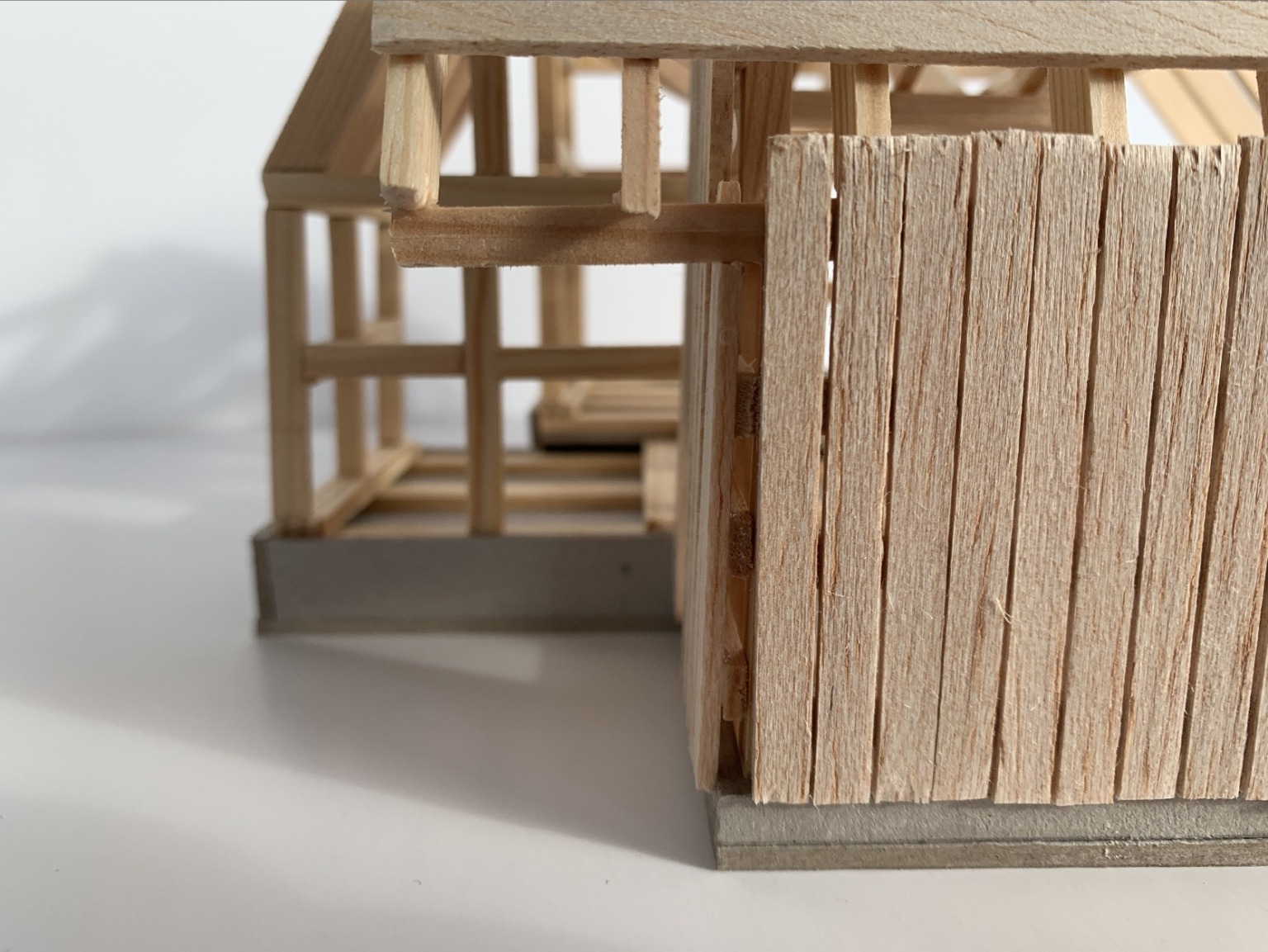 Aïre, Geneva
The goal in my project was to build an open space house, similar to my case study house, Villa Pointe a la Bise. This open space required a structure and scheme which I was able to achieve with different floor heights and the room sequences.
The floor heights are defined by the interior activities, keeping the heart of the inhabitants always on the same level. Also, the floor height and sequences generate a circulation and flow throughout the townhouse, they can be understood as privacy designations.
The squared rooms in the Villa Pointe a la Bise inspired the room sizes and shapes the so-called little town. Also the single roofs for each room create an impression of a little town from a far. After entering, the feeling of the little town is enhanced: offering sitting, talking, playing, gardening as well as washing places for the inhabitants.