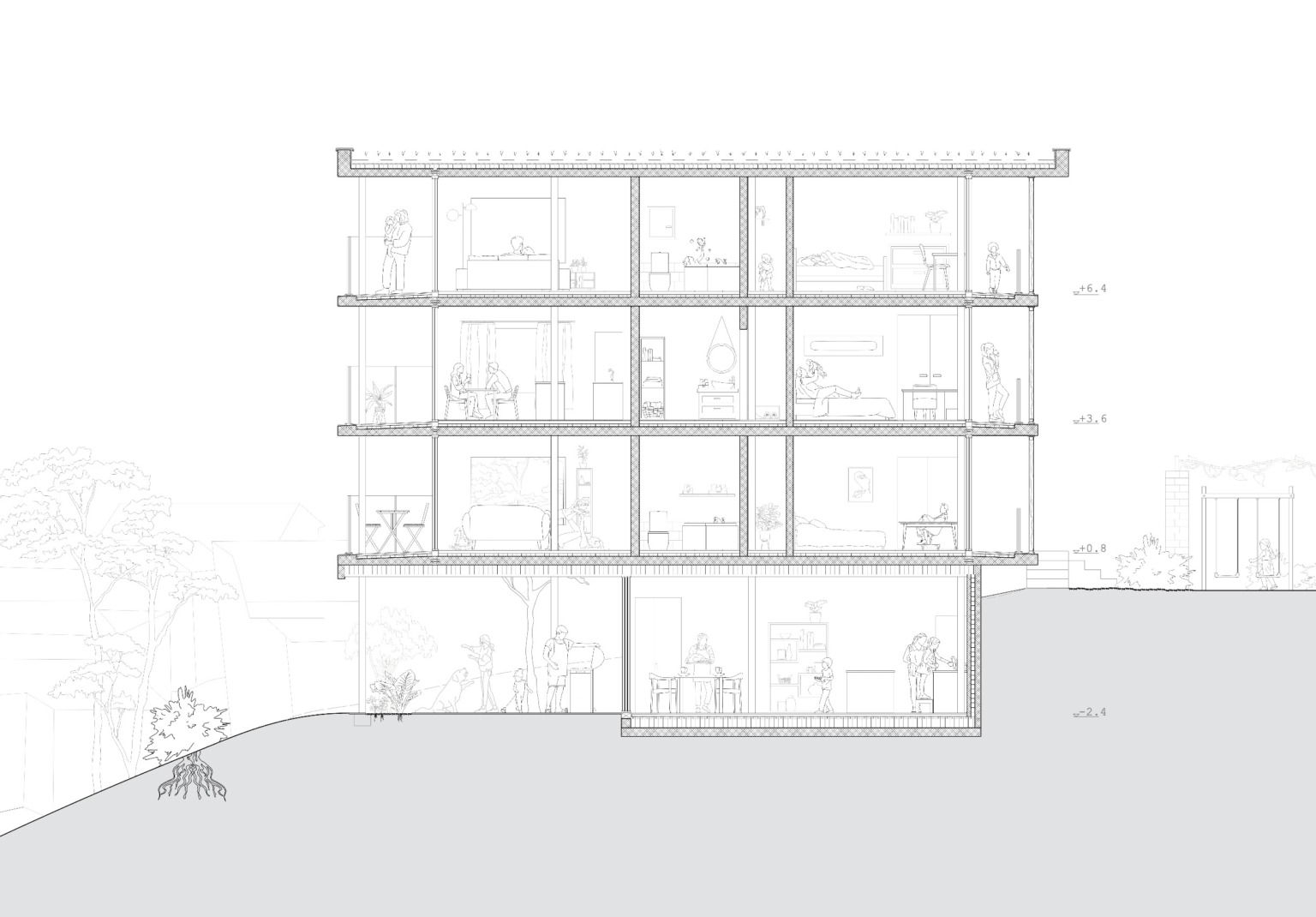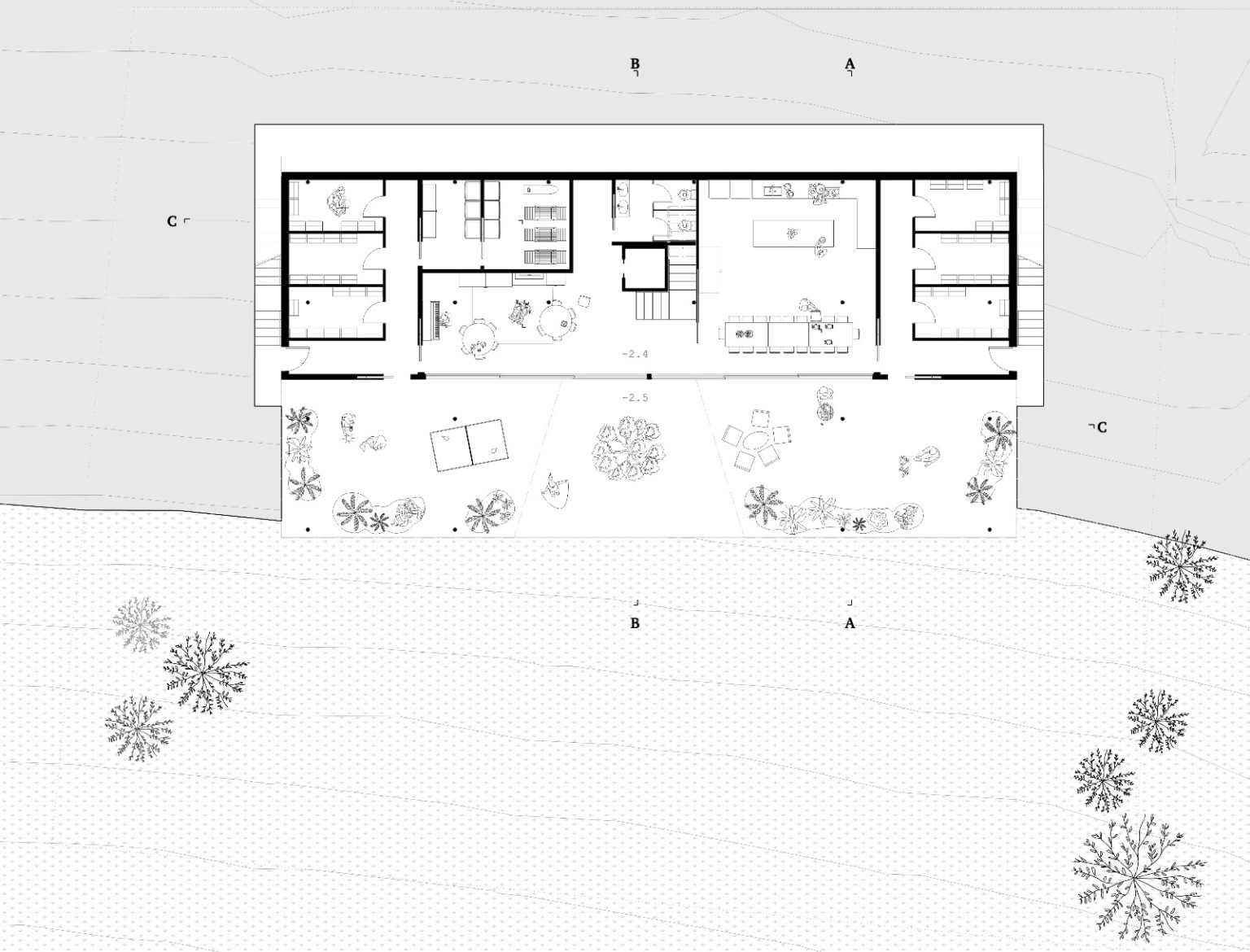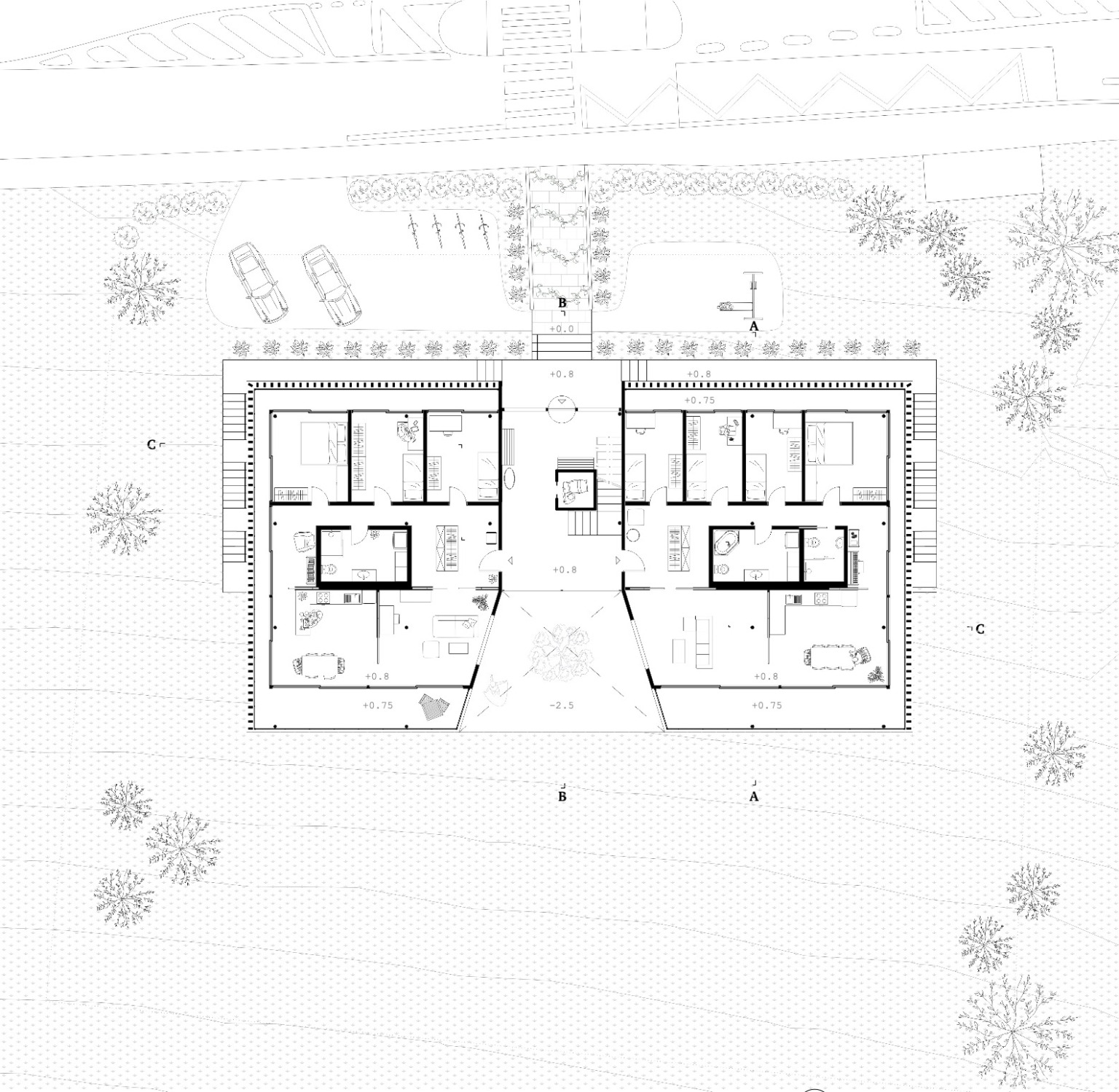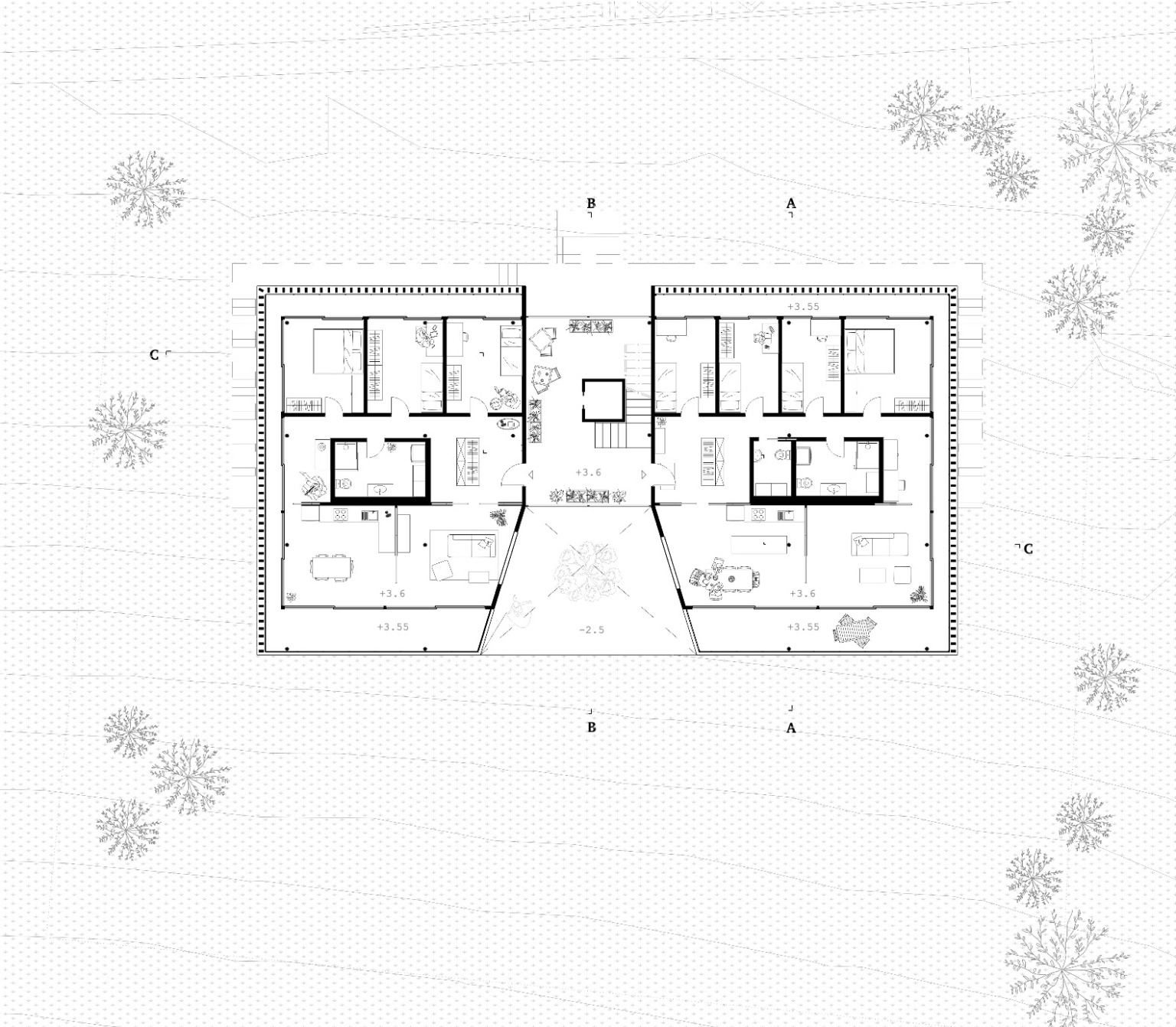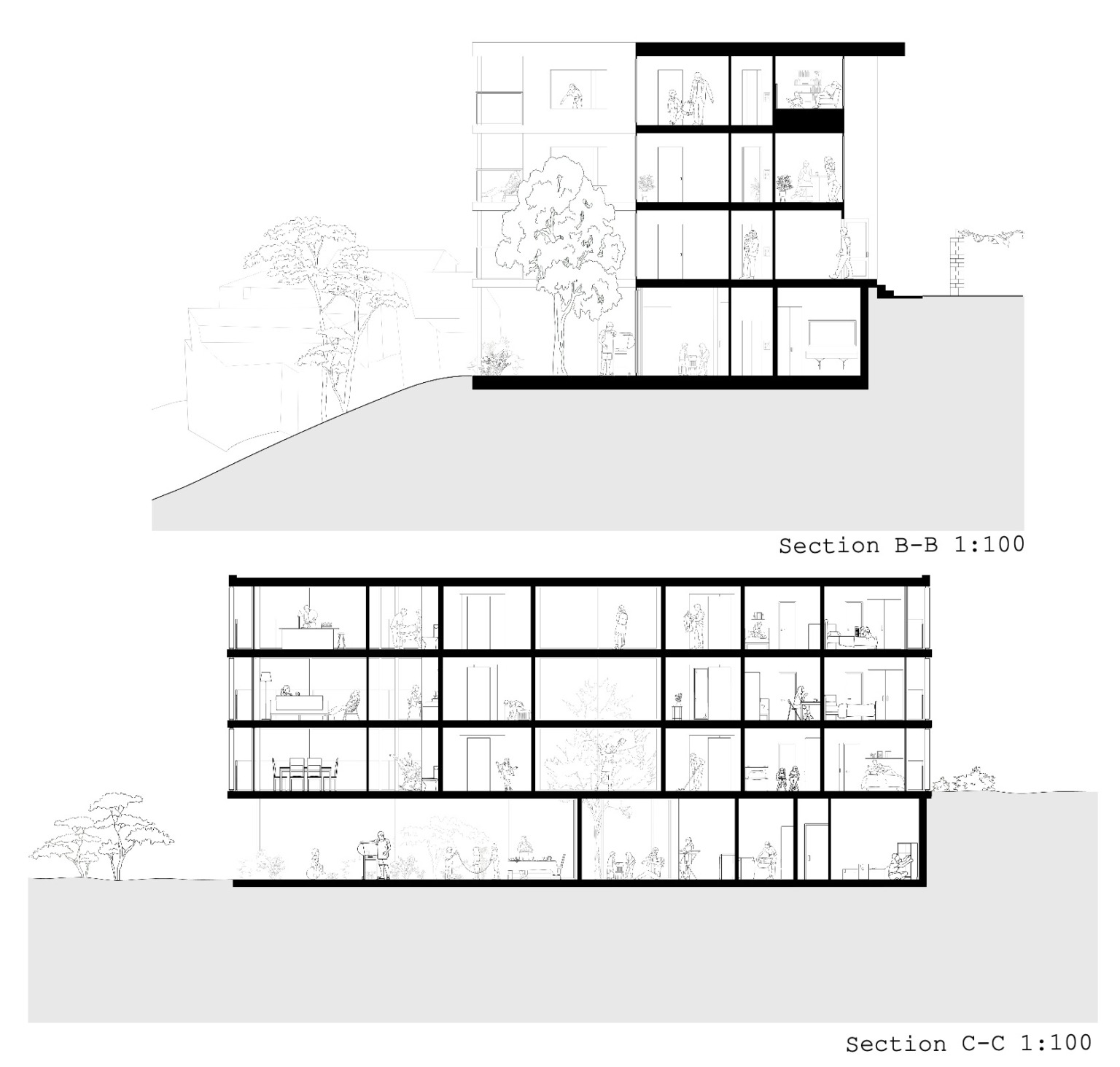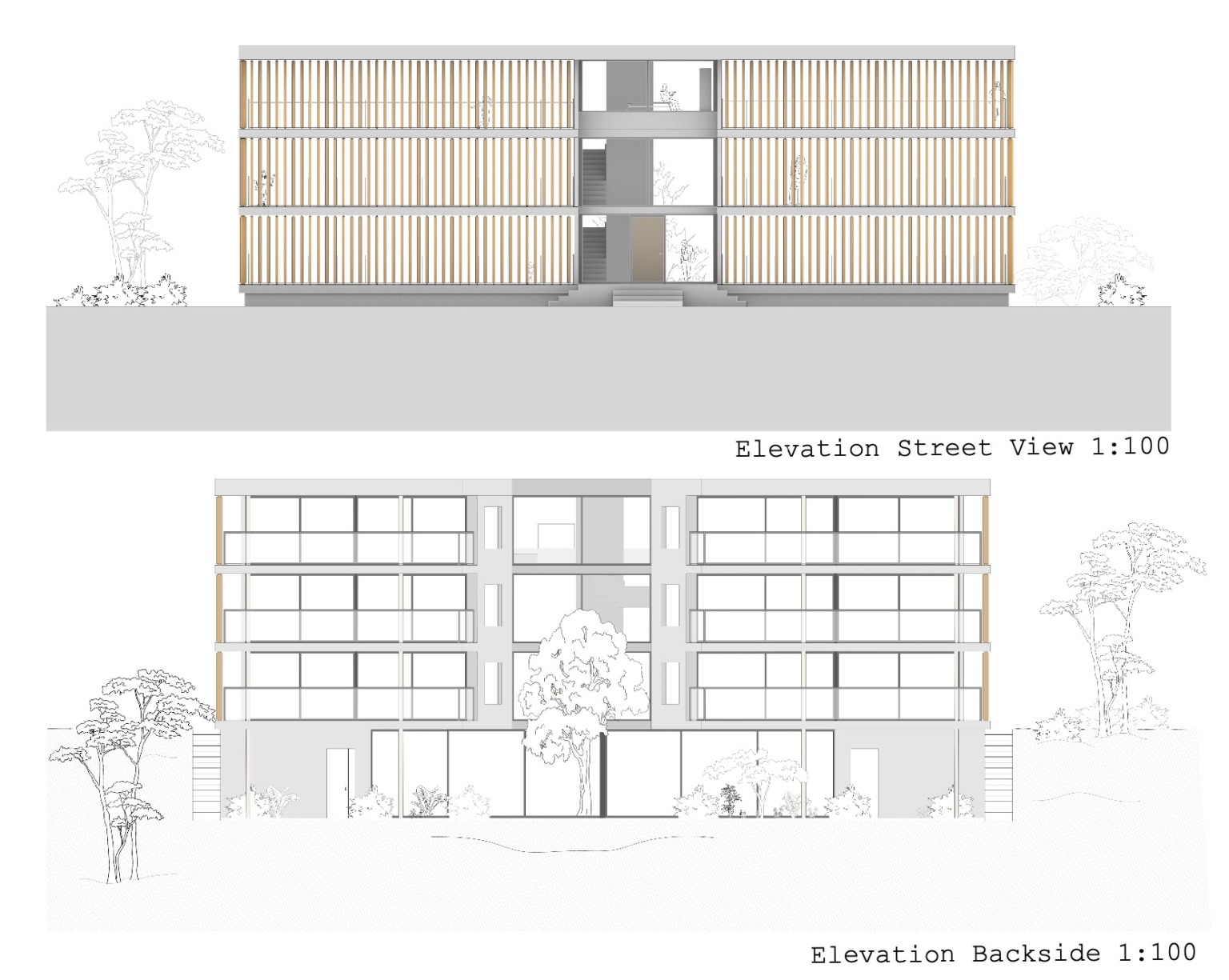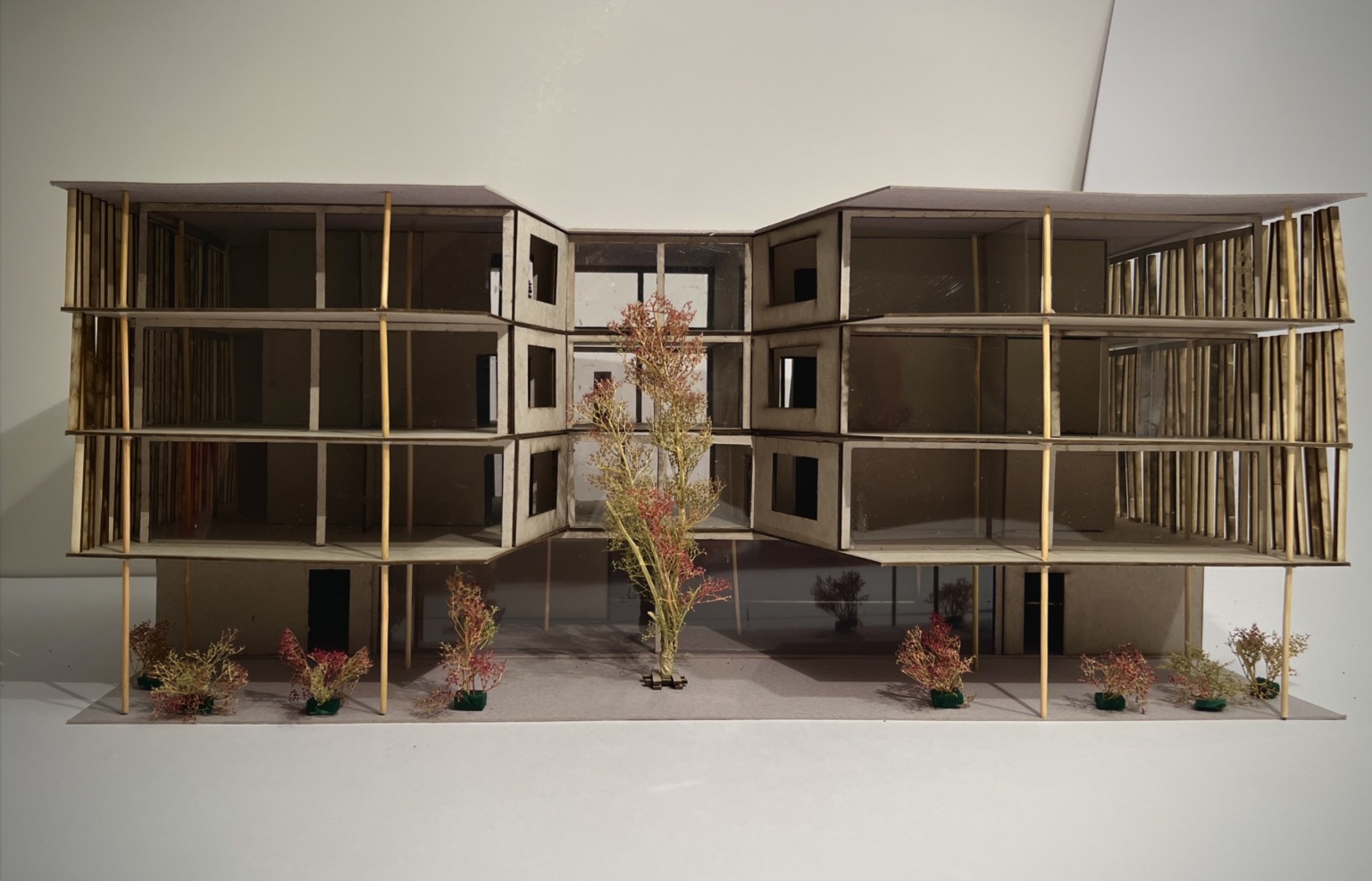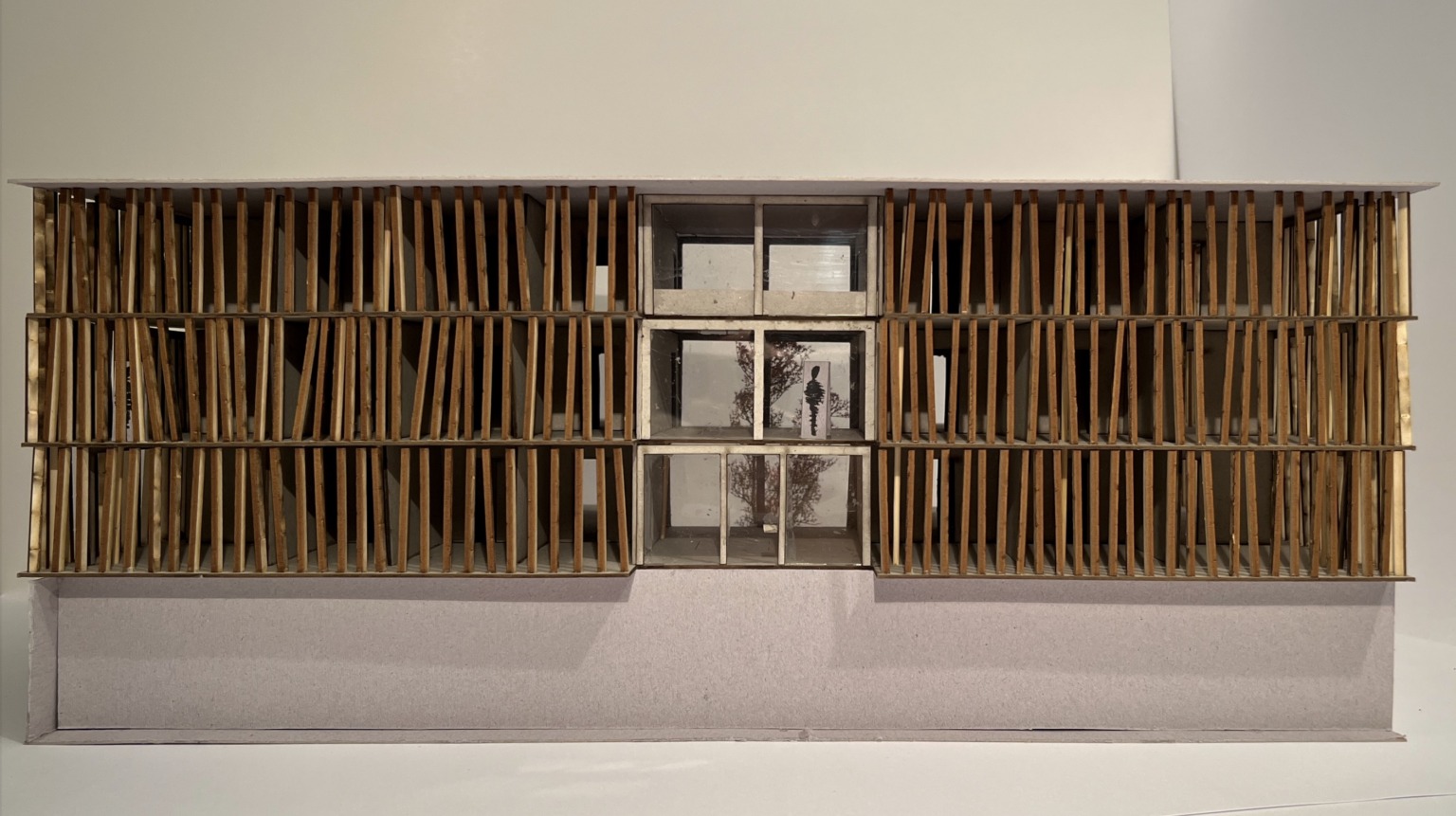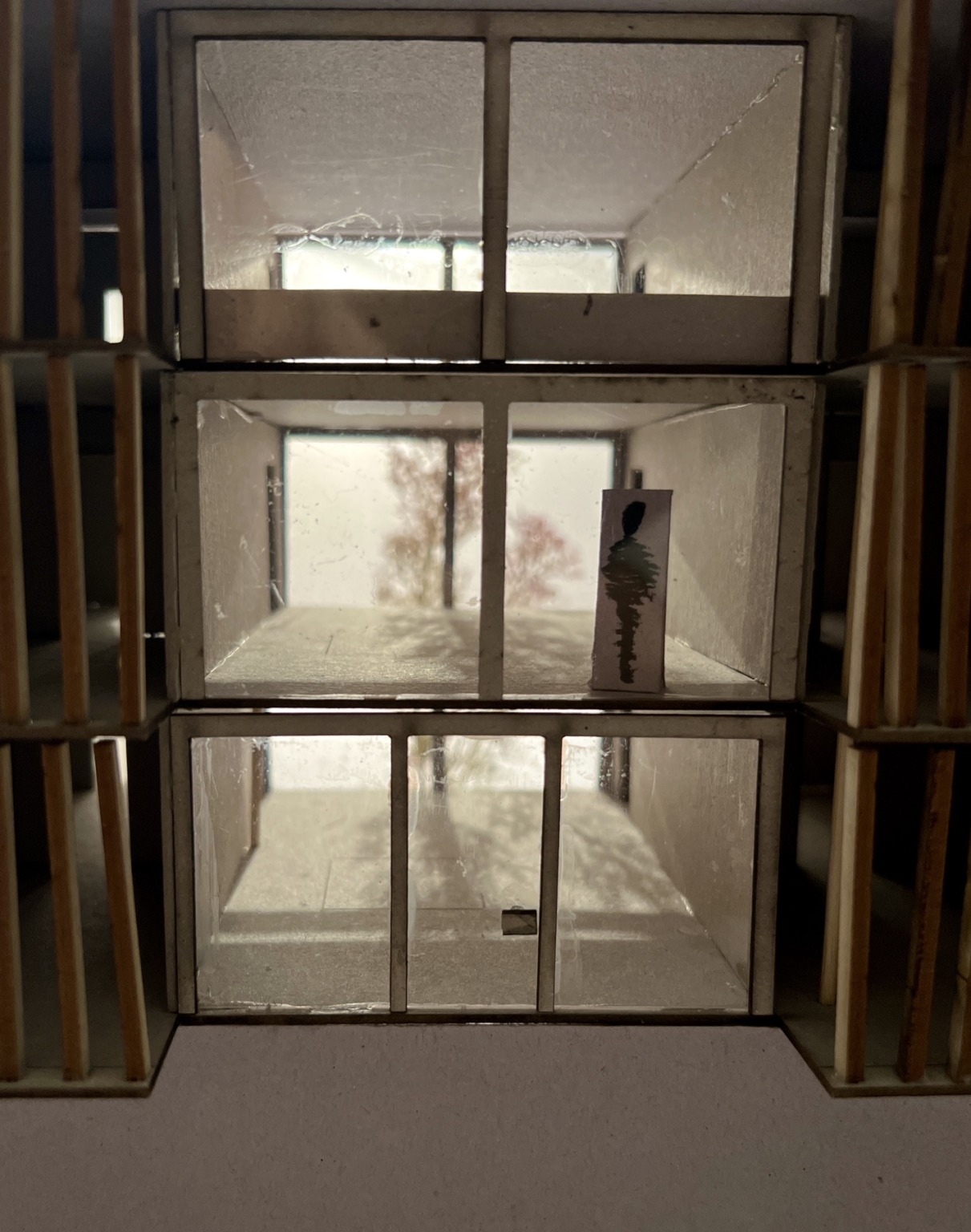 Aïre, Geneva
With a primary school, a cultural centre and many sports facilities nearby, the plot on which my residence is located is ideal for families with children. My goal was therefore to create a flexible, child-friendly residence where children can play in many places, both outdoors and indoors.
As the plot is sloping, reinforced concrete columns and concrete slabs are used as a structure so that the two flats remain on one level and have a good room division.
The basement serves as a cellar and multifunctional common space for all residents and has access to the "community garden" whereas the living spaces are located on the upper floors. The corridor areas between the two flats can be used for communal purposes.