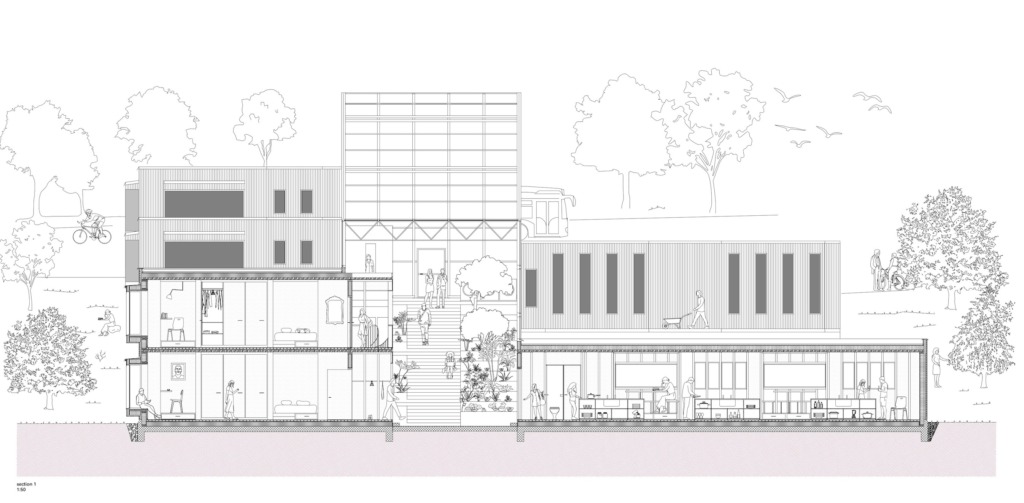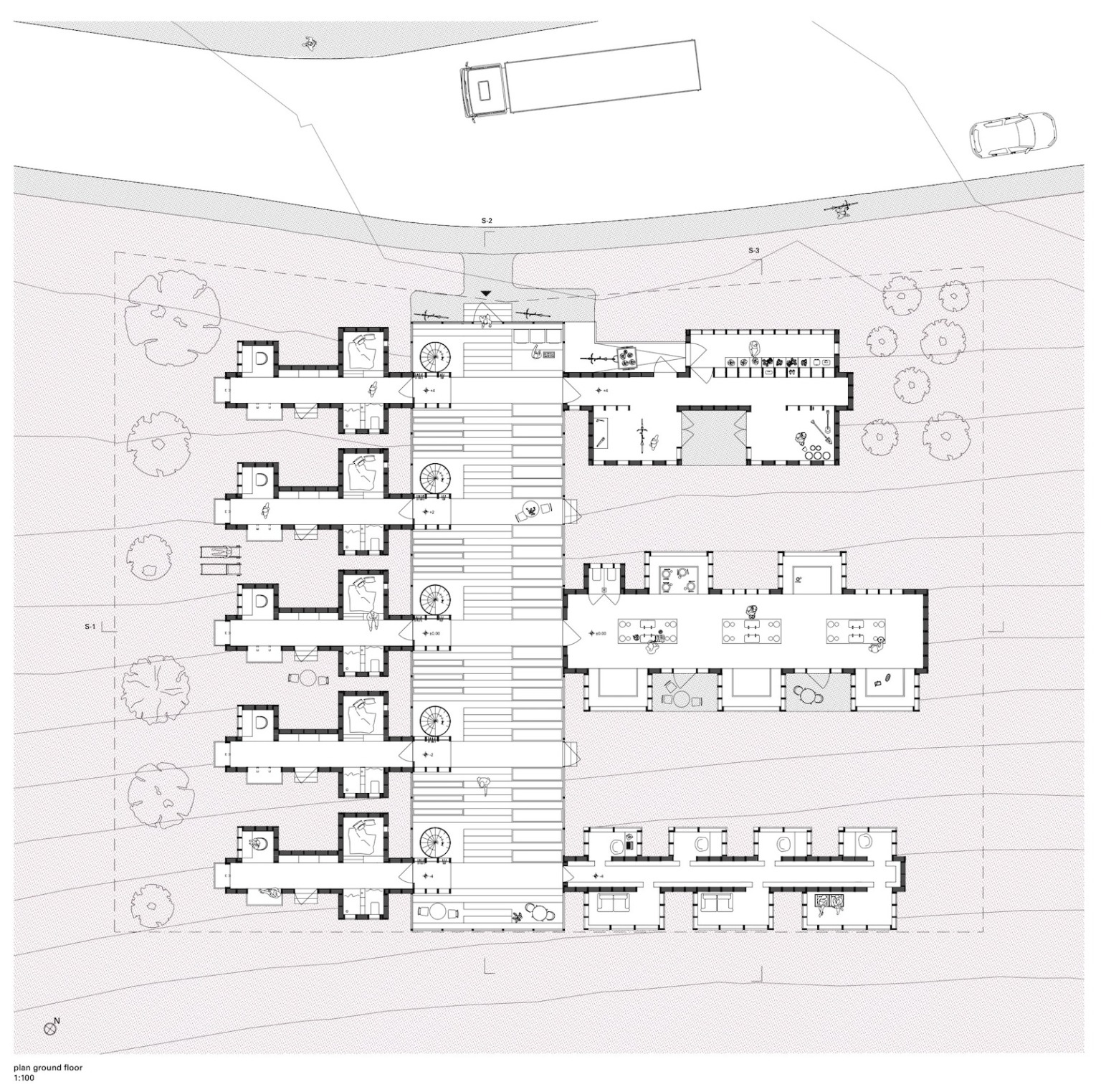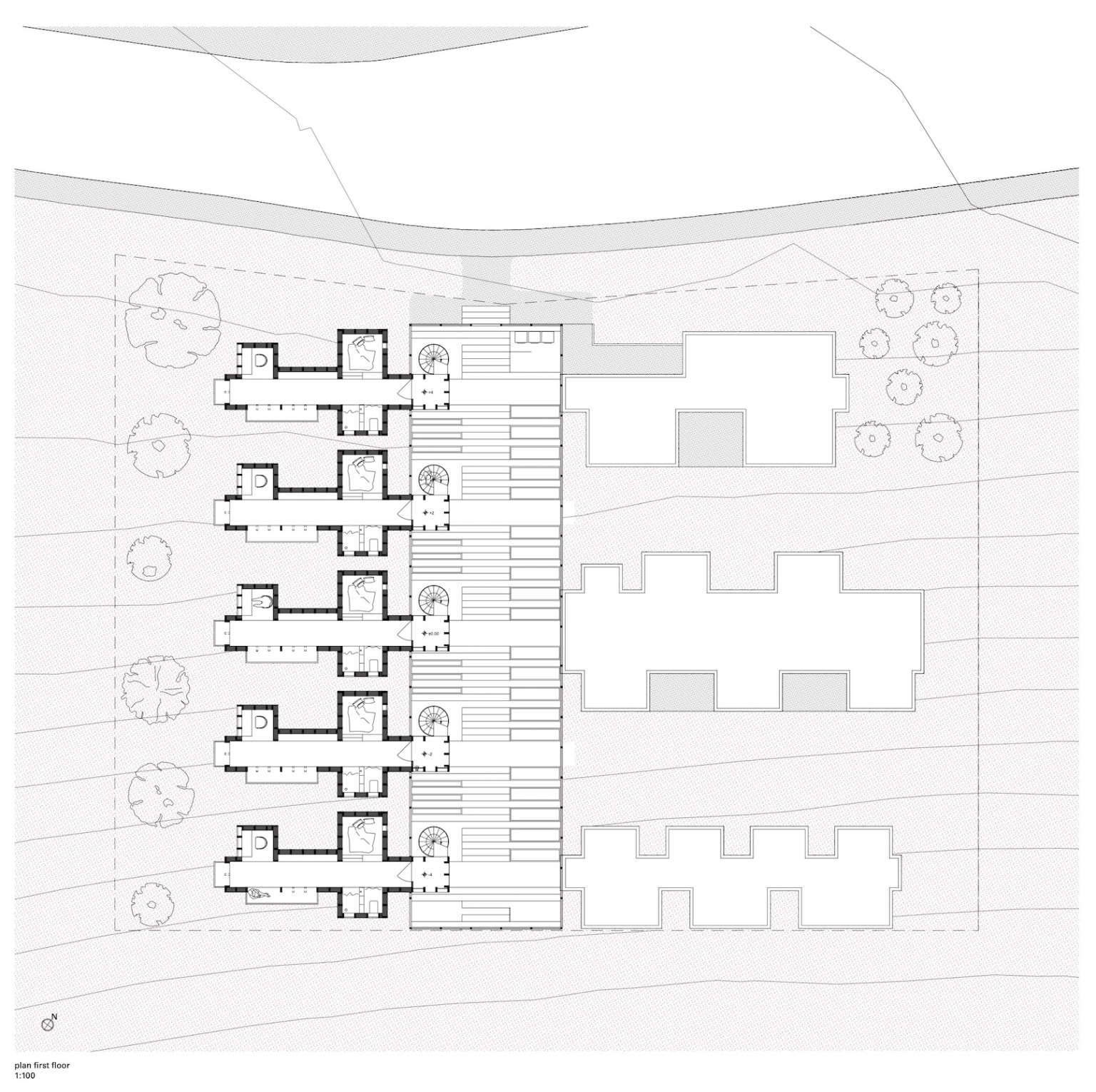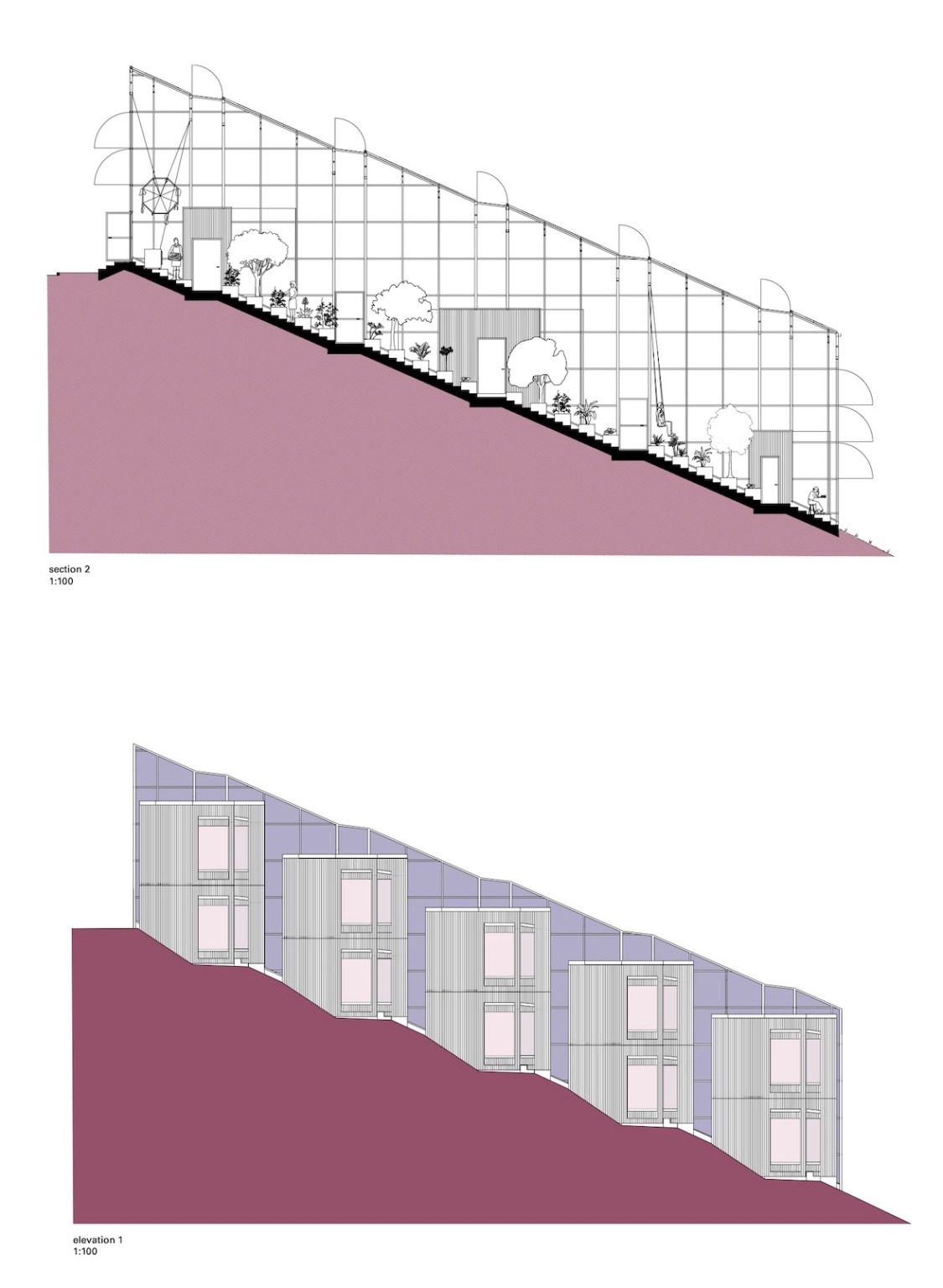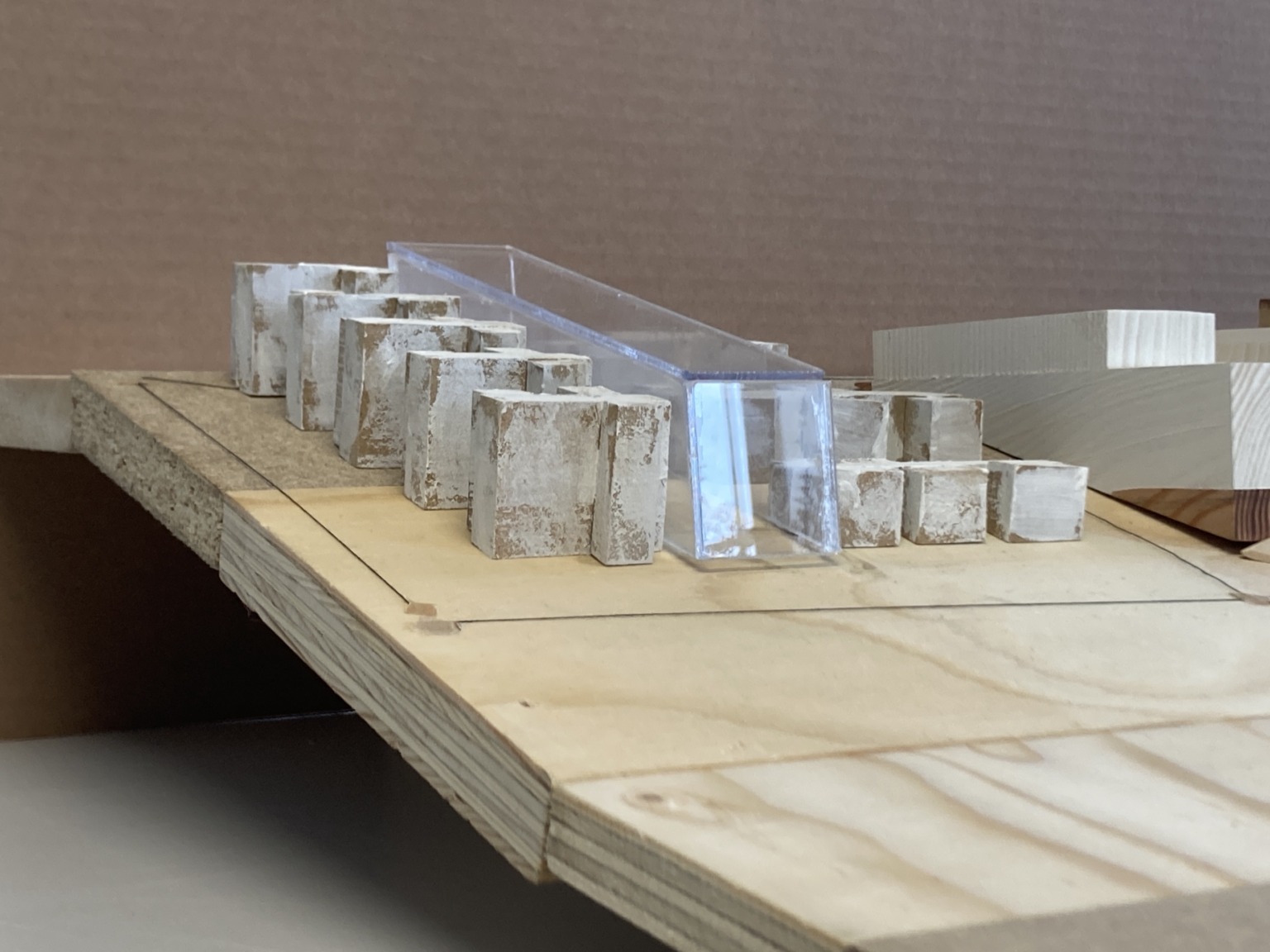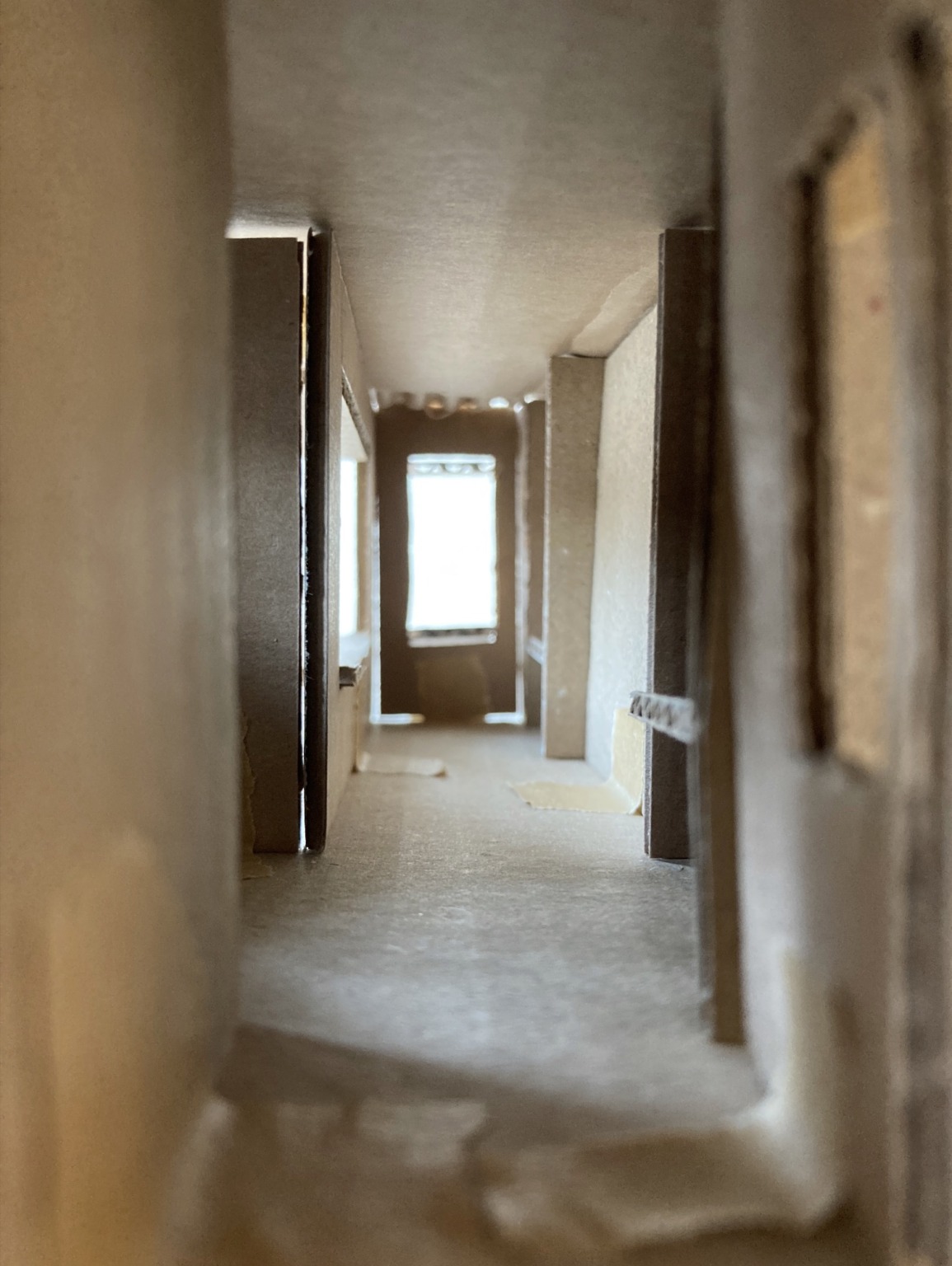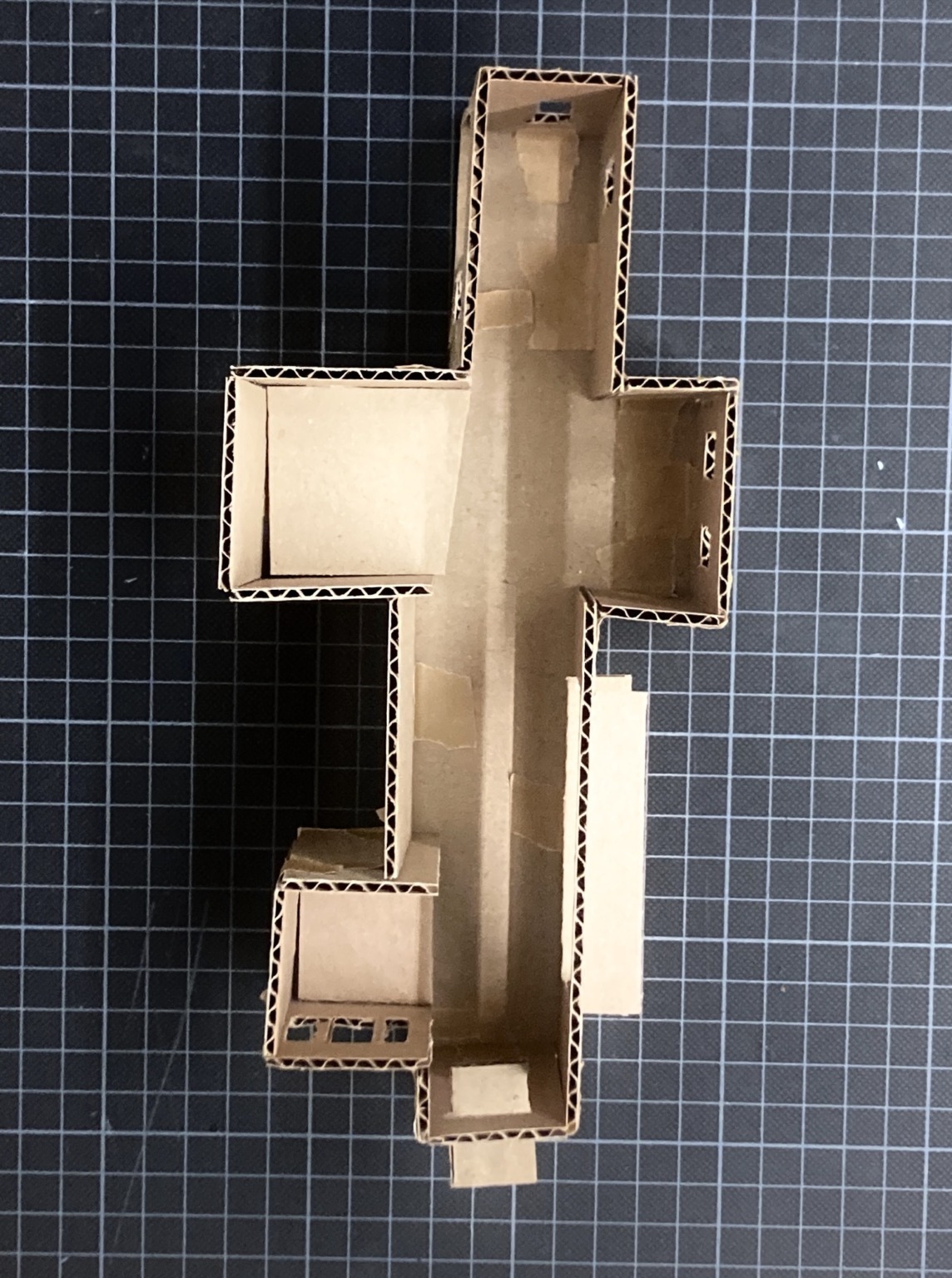 Aïre, Geneva
Back in the day, young professionals worked and lived with their families under one roof. This project reestablishes a sense of communal living and working by emphasizing shared spaces, while still providing enough privacy.
On the existing hillside a covered cascade was placed. From this centrality many smaller volumes, in the east communal and in the west private, branch off. The same logic of diversion is applied in these entities.
The plant production in the greenhouse and the garden connects all the inhabitants by giving them a common project and purpose.