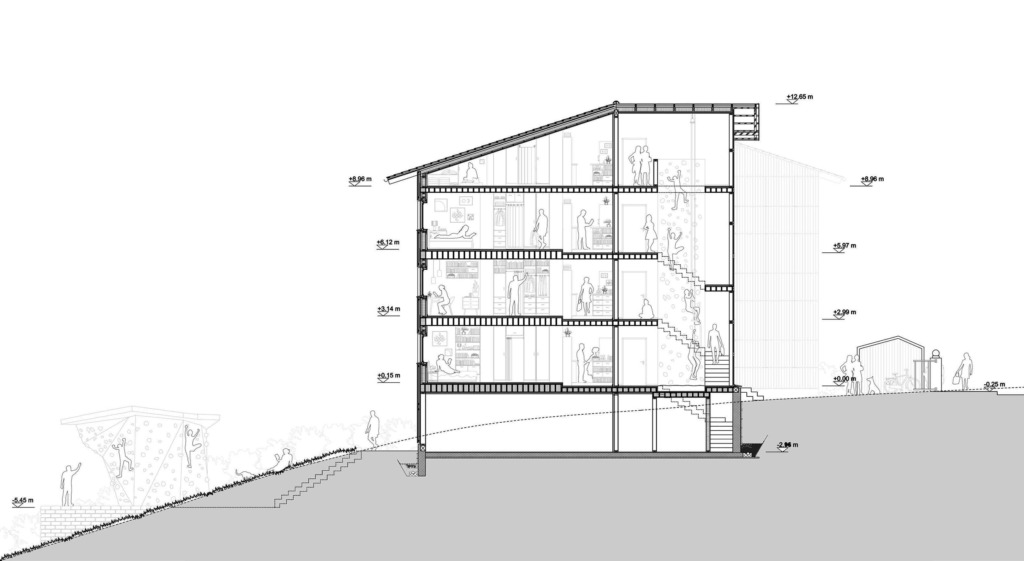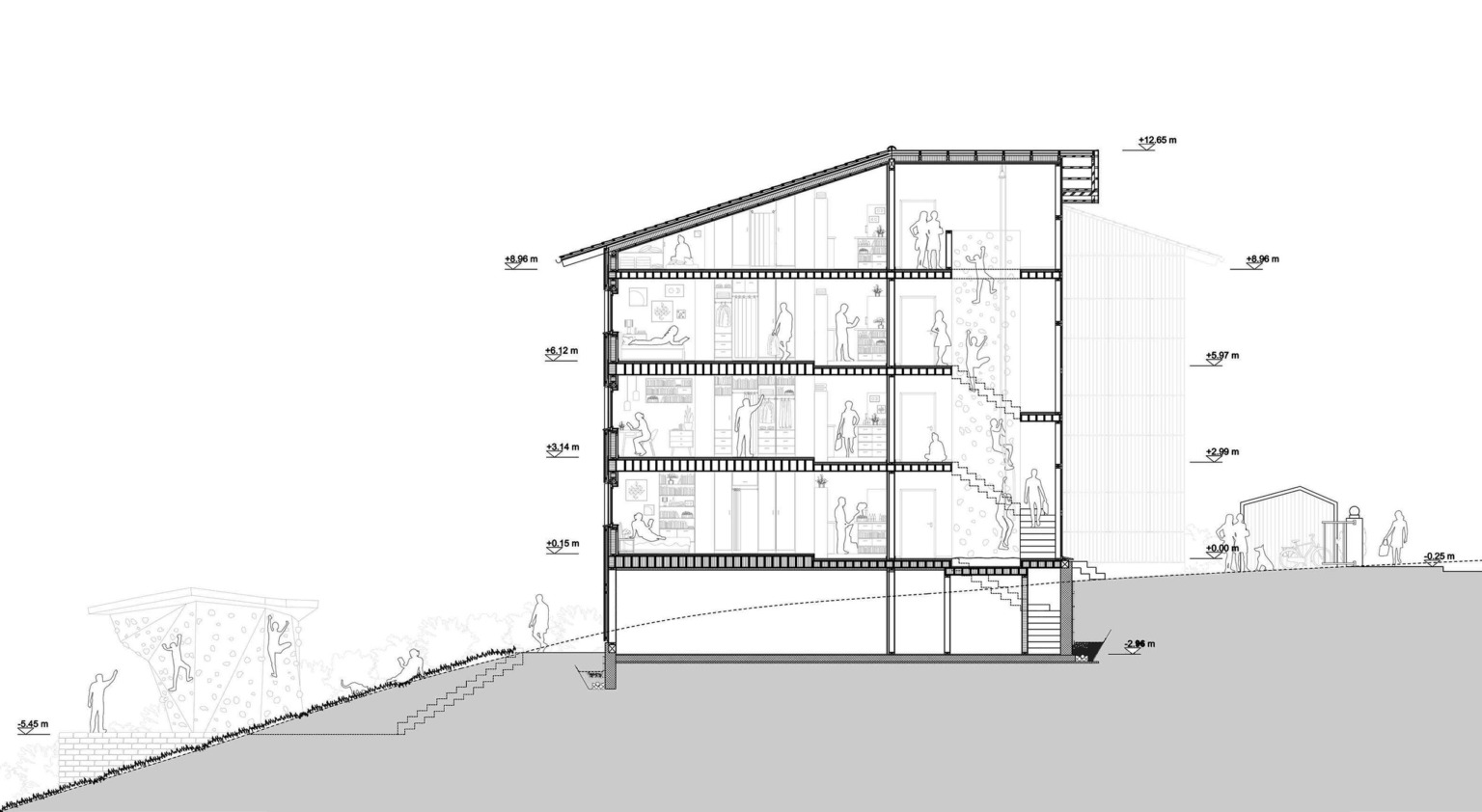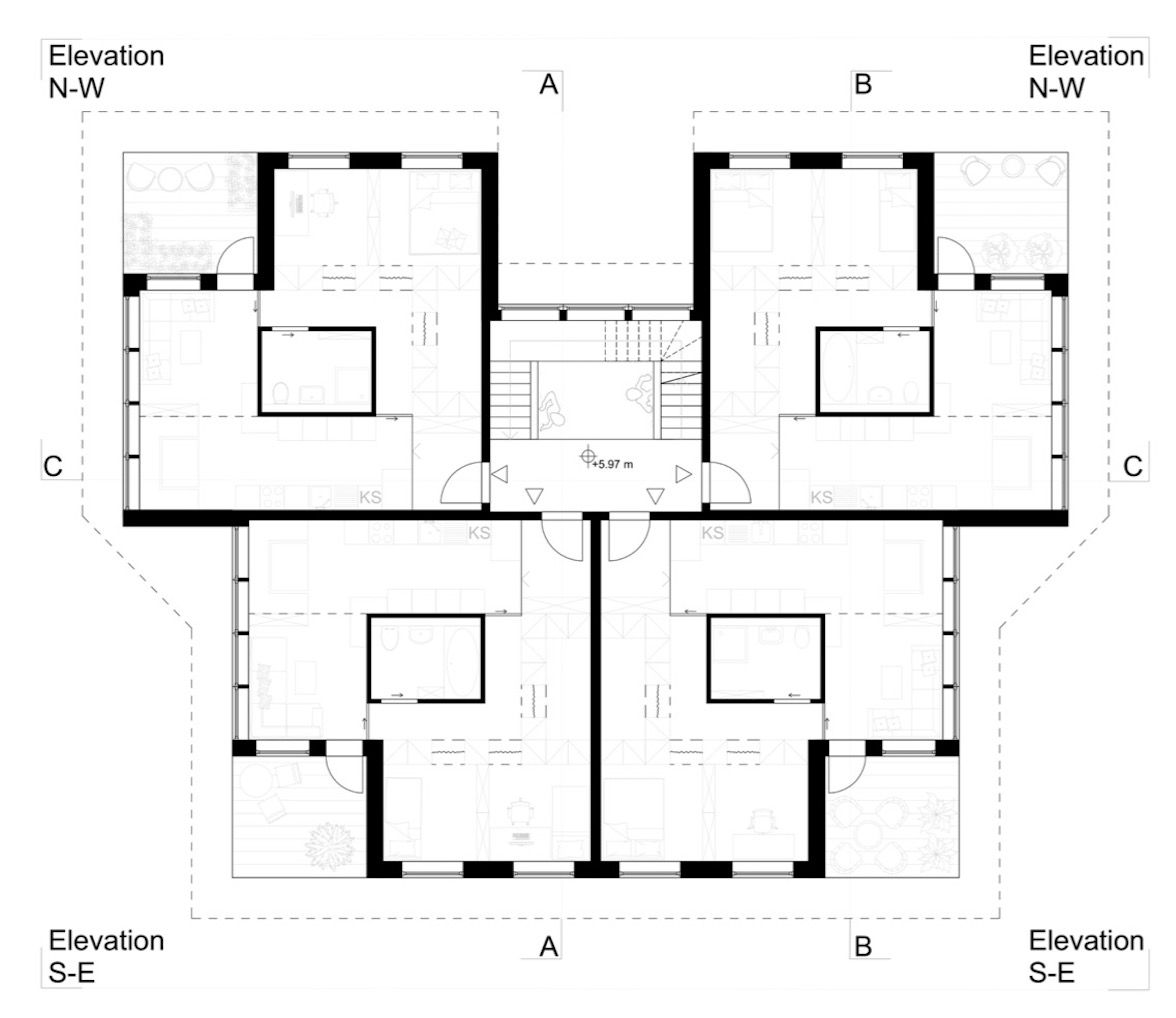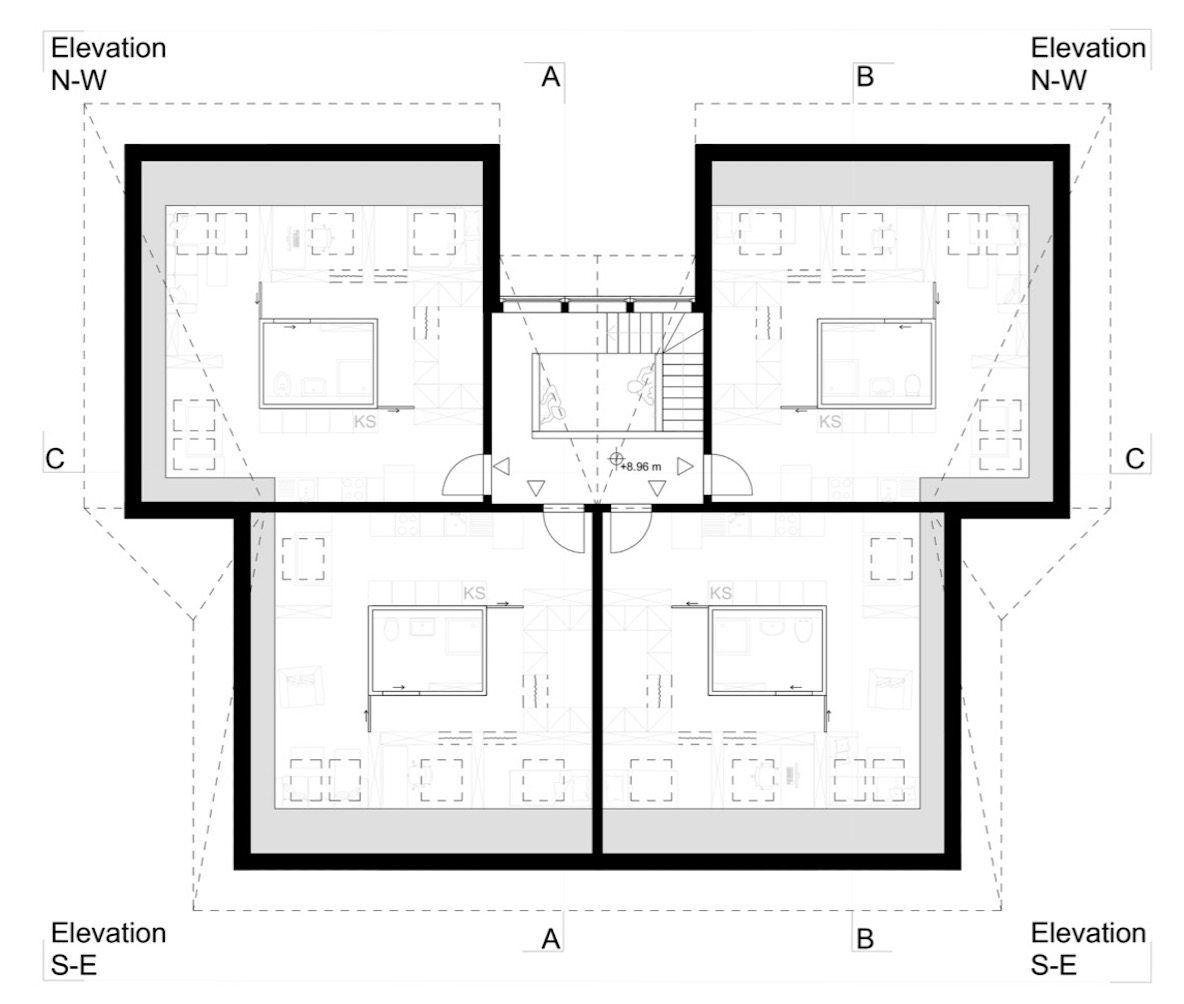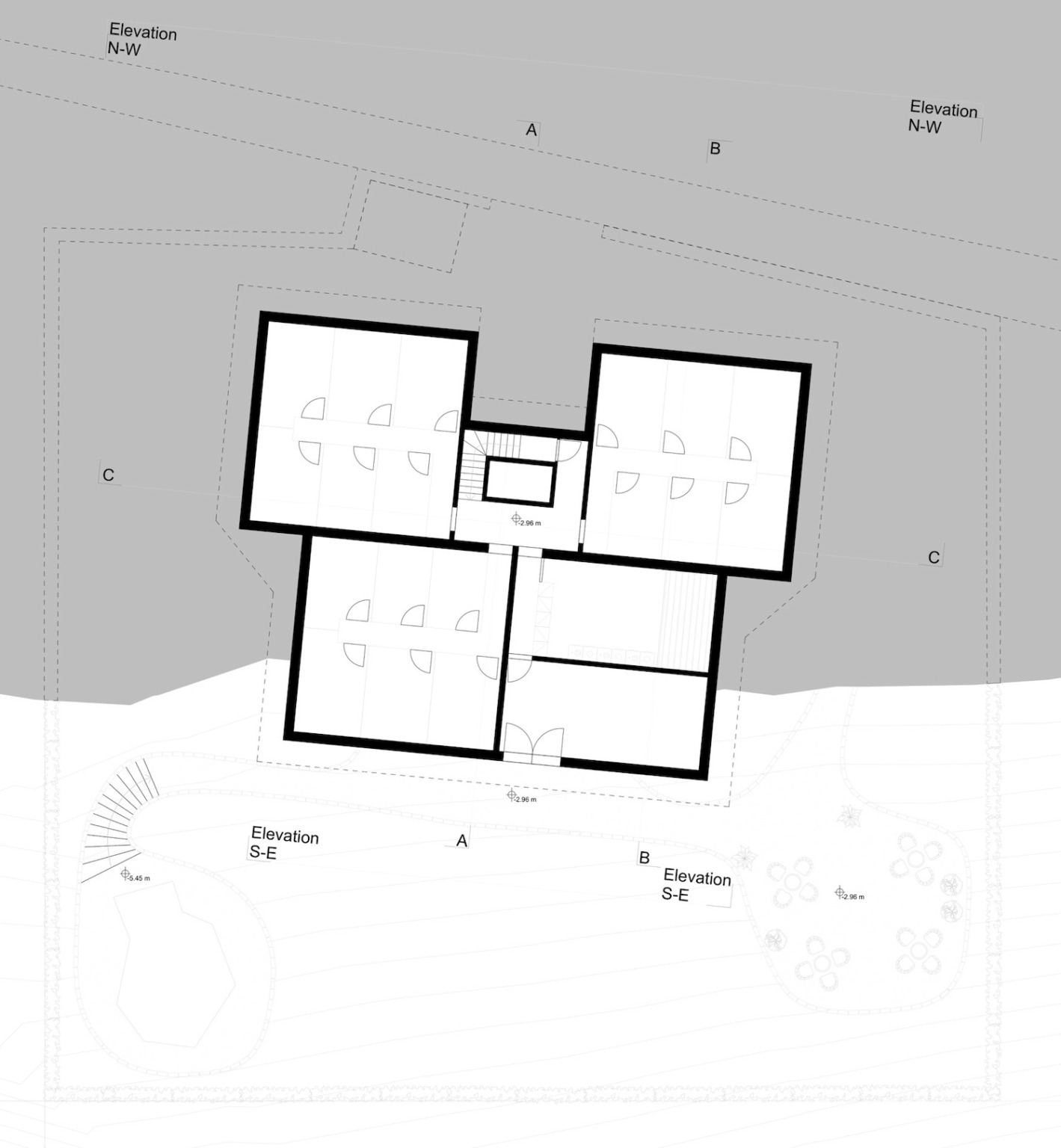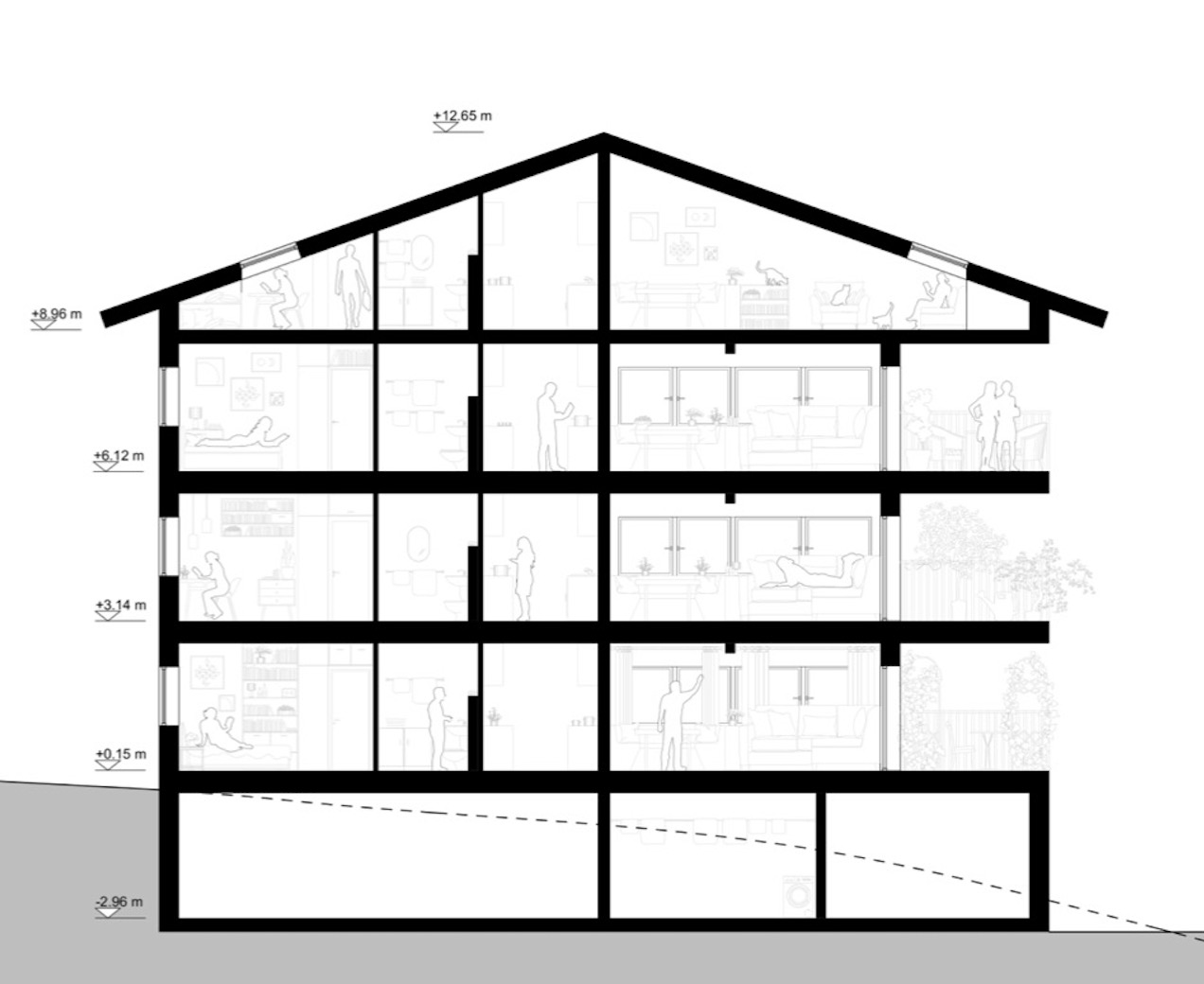 Aïre, Geneva
The Sport Villa was designed to appeal as a delightful classic villa, but which would at the same time be attractive to young professionals. To gain a connection to the case study, the villa built in 1730 in Geneva Maison Charles Bonnet, the floor plan is designed in a way that it gives only one function to each room.
As a result, each room is as small as possible and thereby very cost-effective. Nevertheless, the apartments have a big percentage of open space that can be used to host guests.
The spacious stairway with its climbing applications provides a shared space for the inhabitants to gather for sports and to connect. Together with the multiple activities in the garden, a wide variety of sports-offerings are just within close reach for the residents.