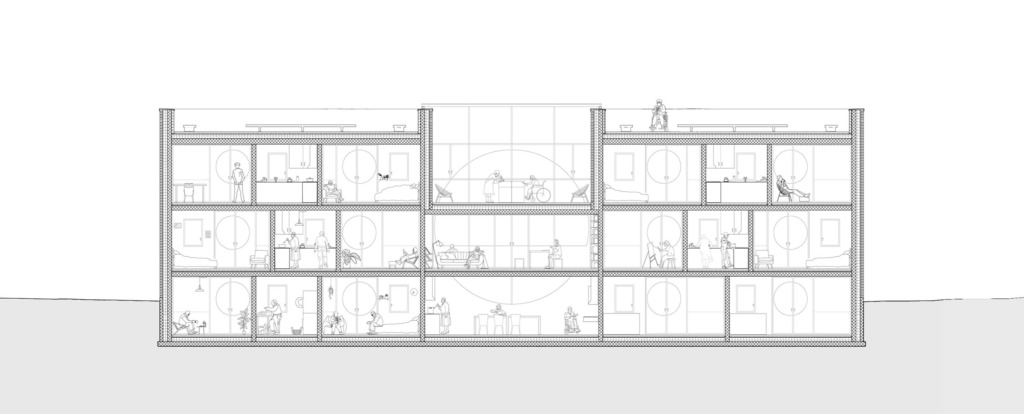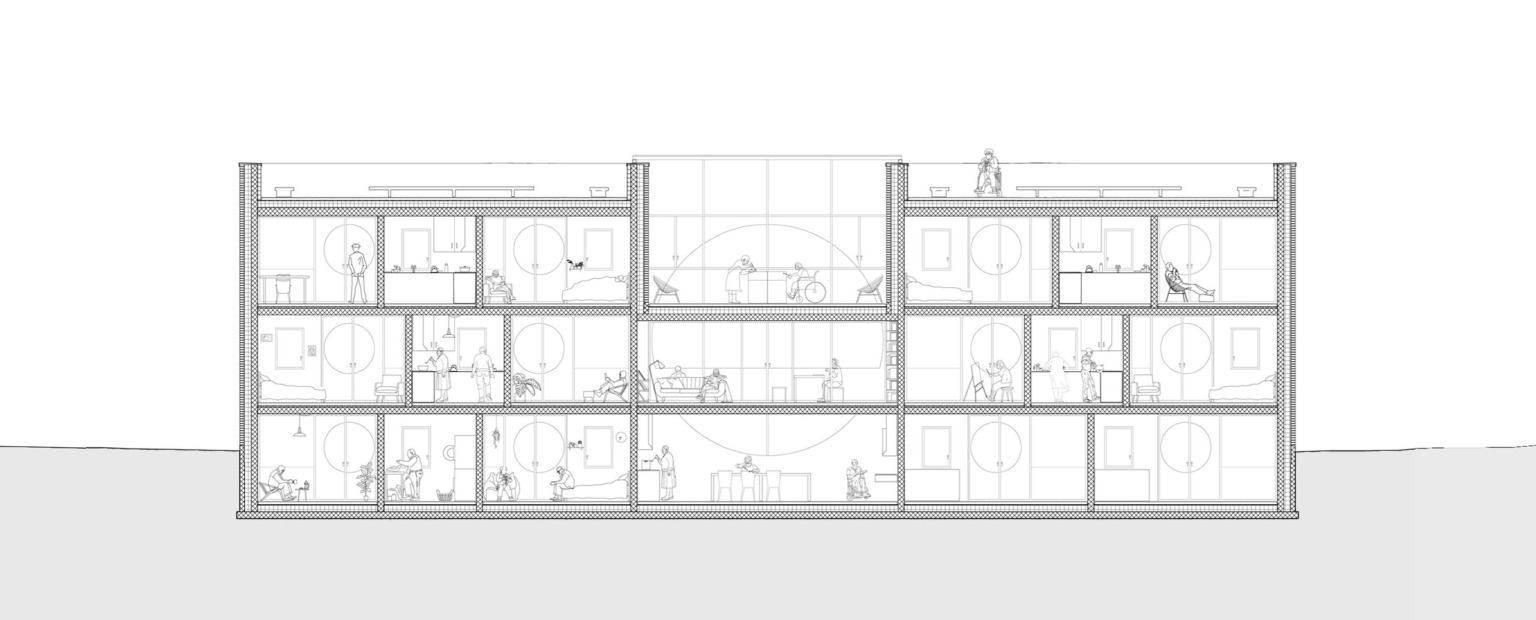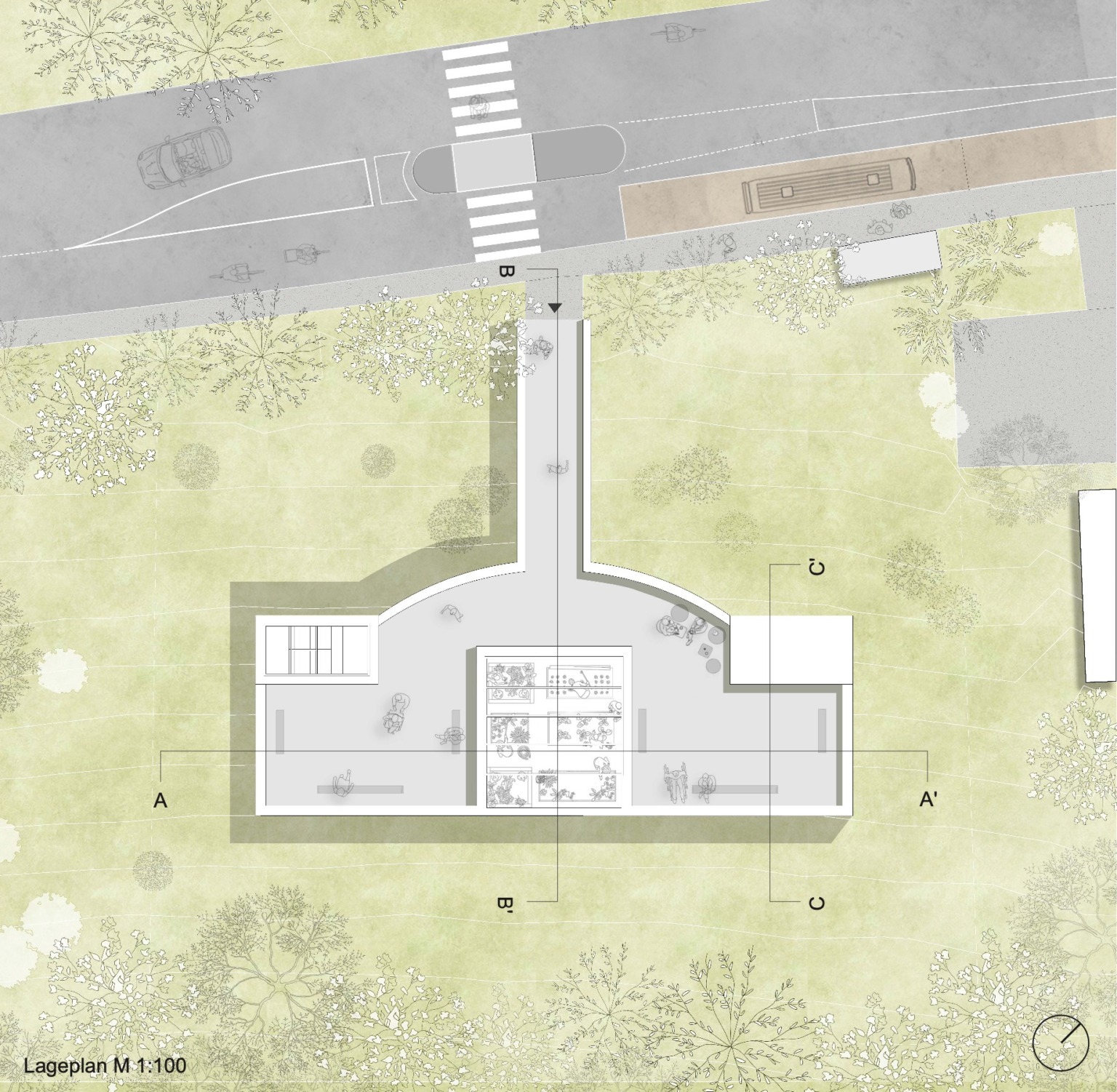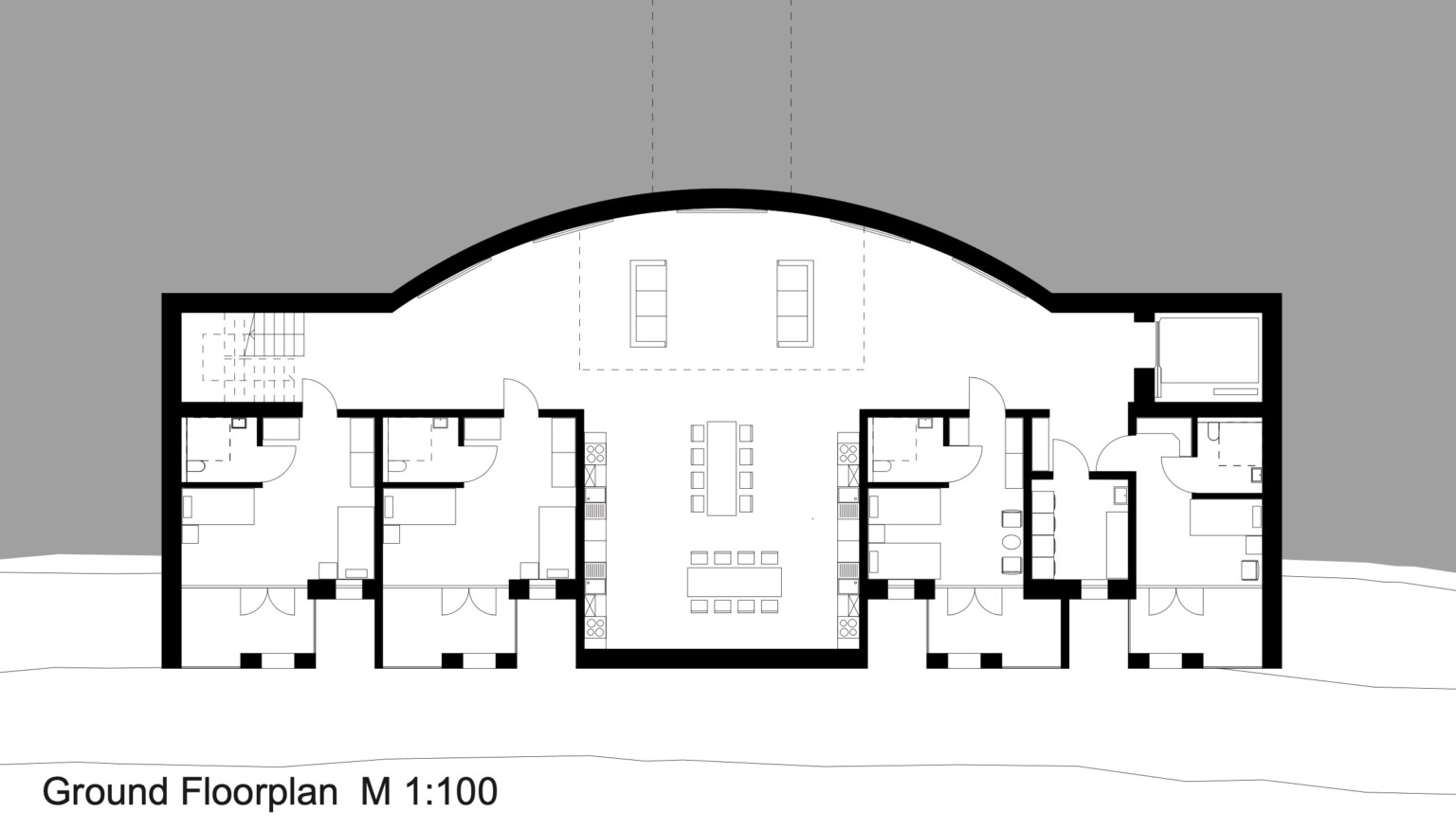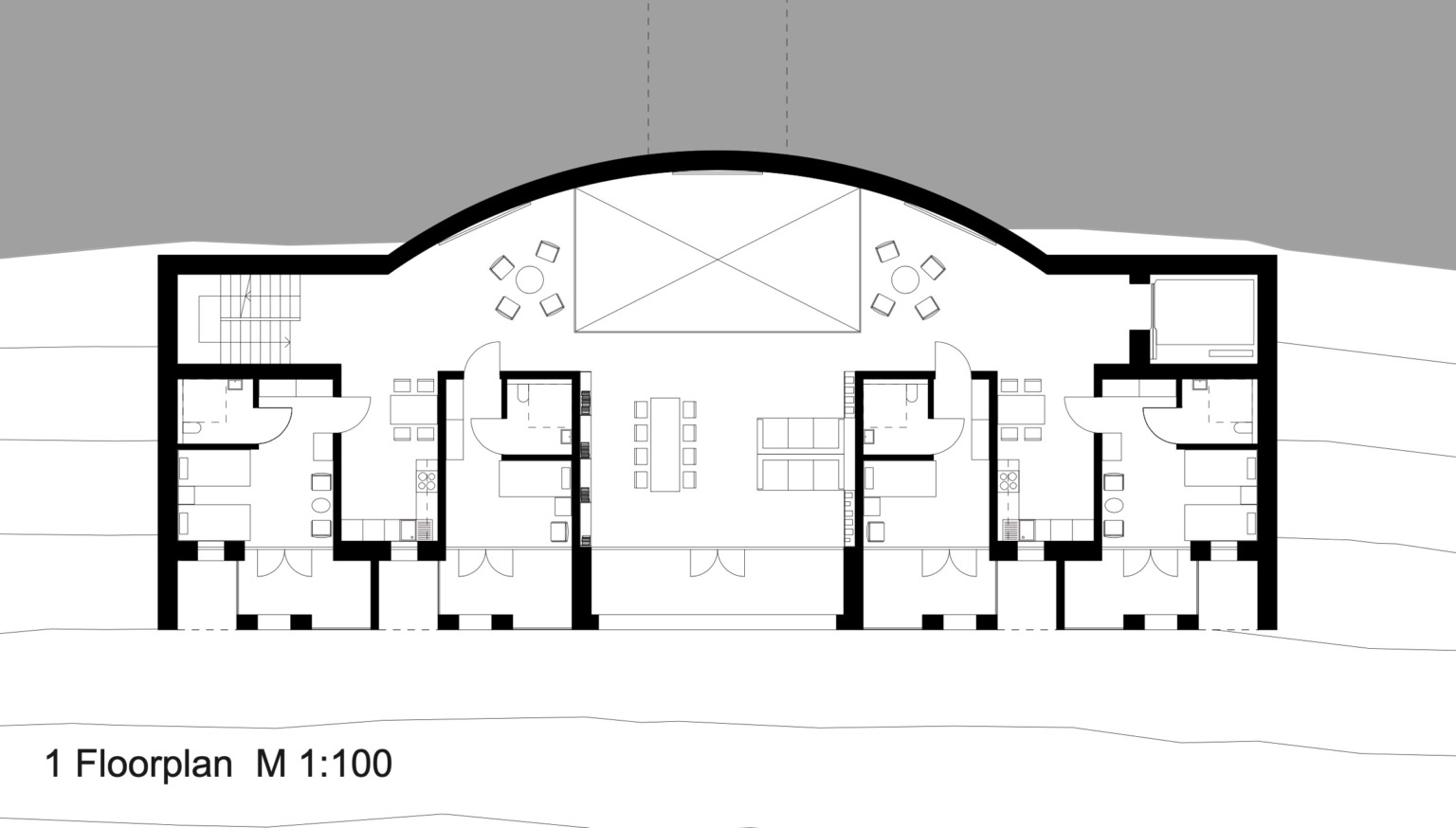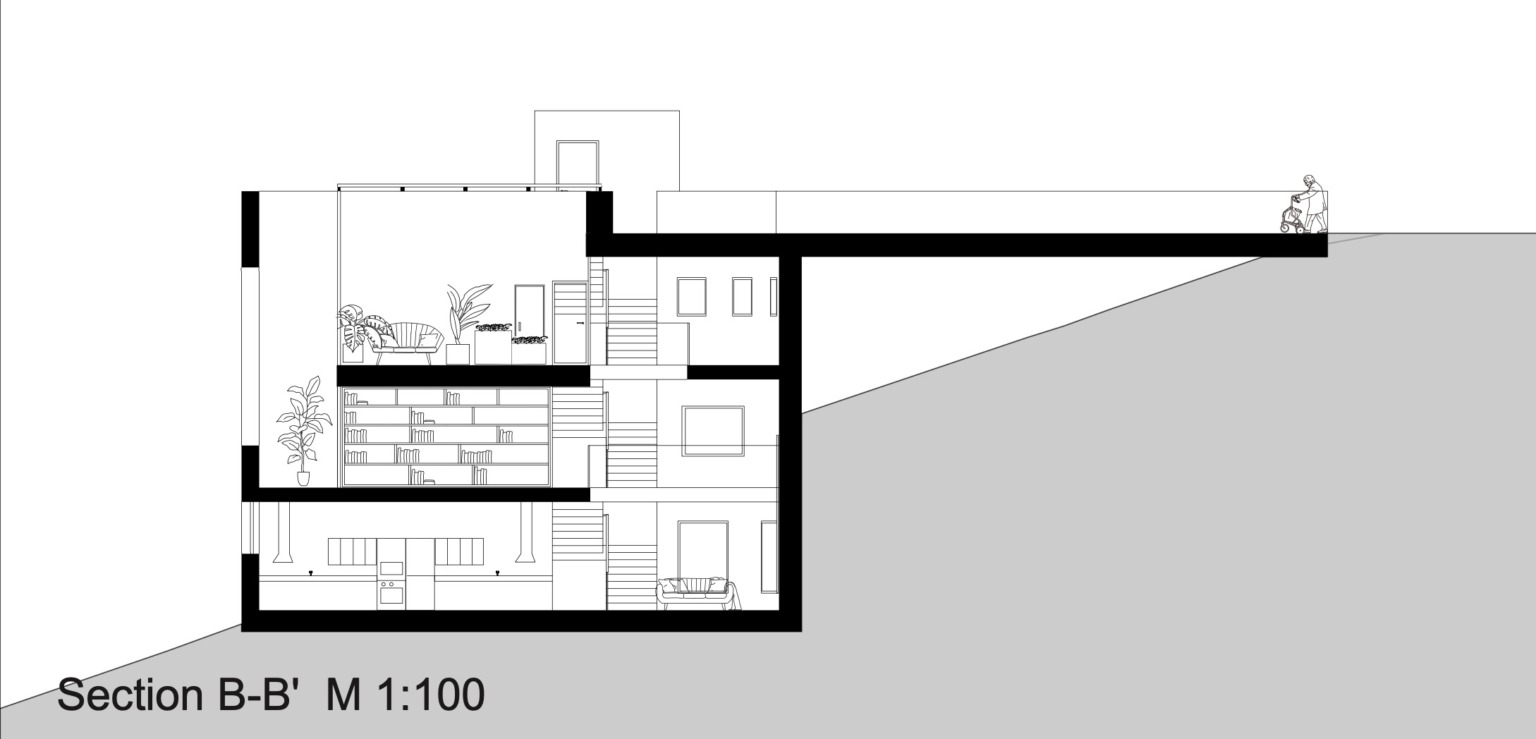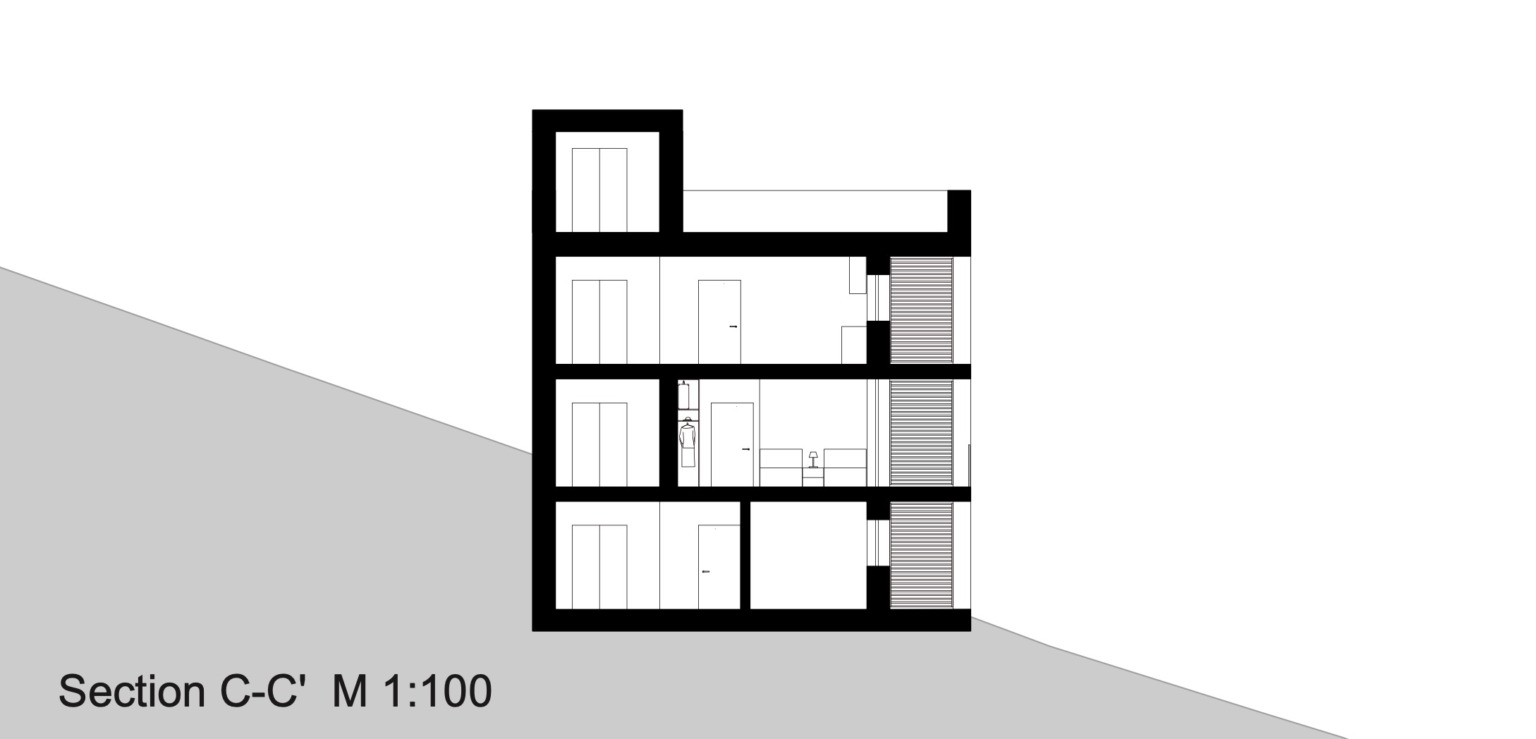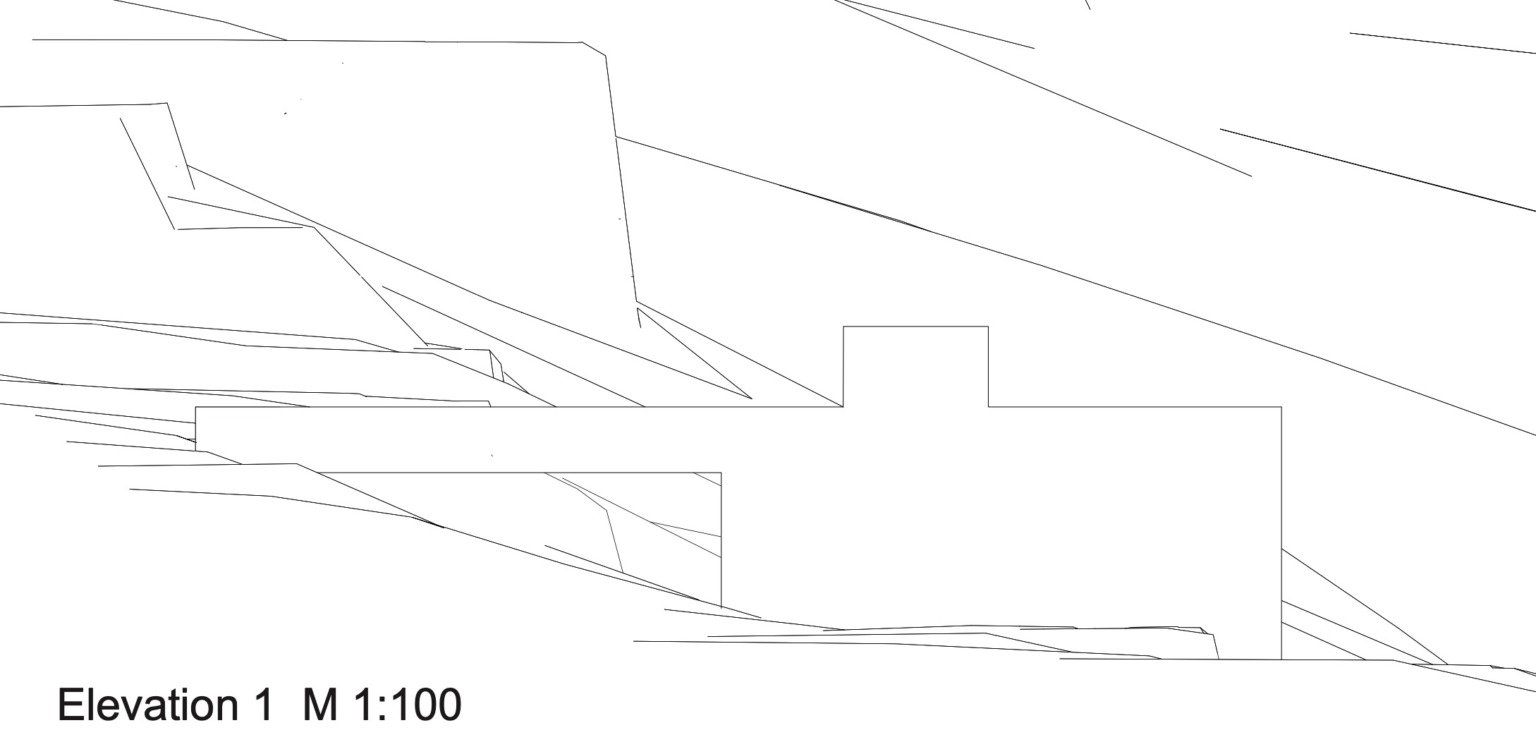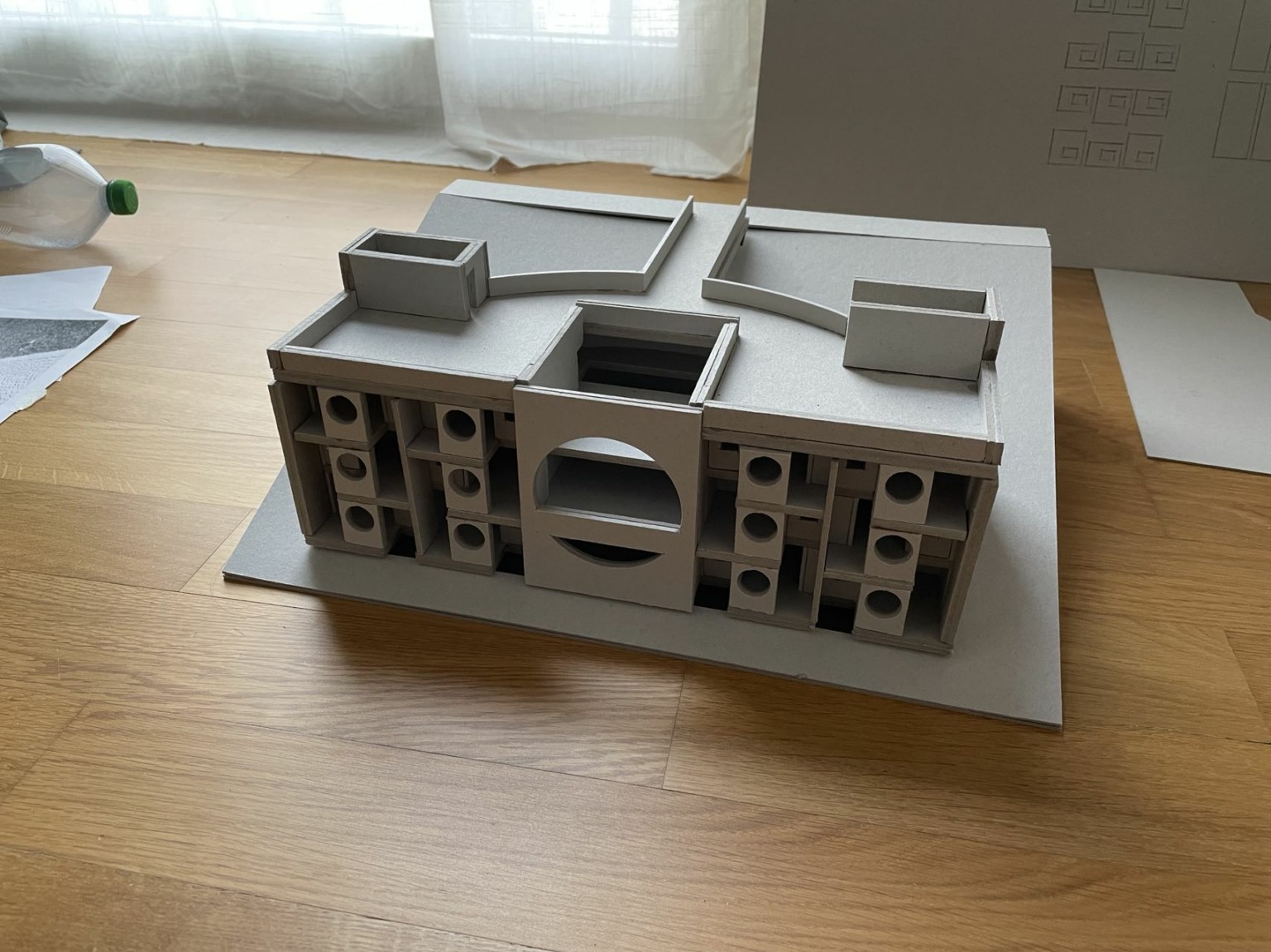 Aïre, Geneva
The main concept was to let the residents fully enjoy the view of the surrounding forest and river. Therefore most openings are facing to the forest side. A large part of the building is buried underground, to match the roof level of the surrounding buildings, and extend the footpath into a public space.
I inspired myself from my case study Mario Botta's Maison Particulière à Cologny for the relation between openings and surrounding landscape as well as in the creation of multiple buffer spaces which offer different possibilities of use to the space.
The large round opening is used to signify common space in the complex. The rounding up of the back facade benefits the construction in the subterranean.