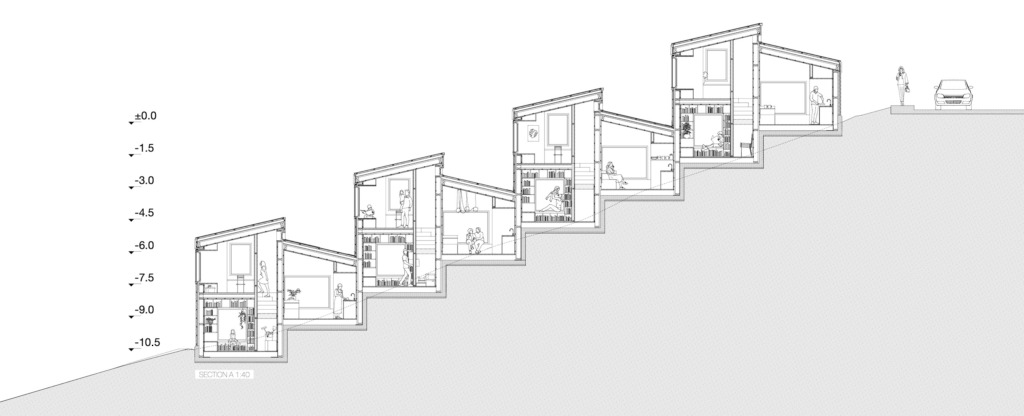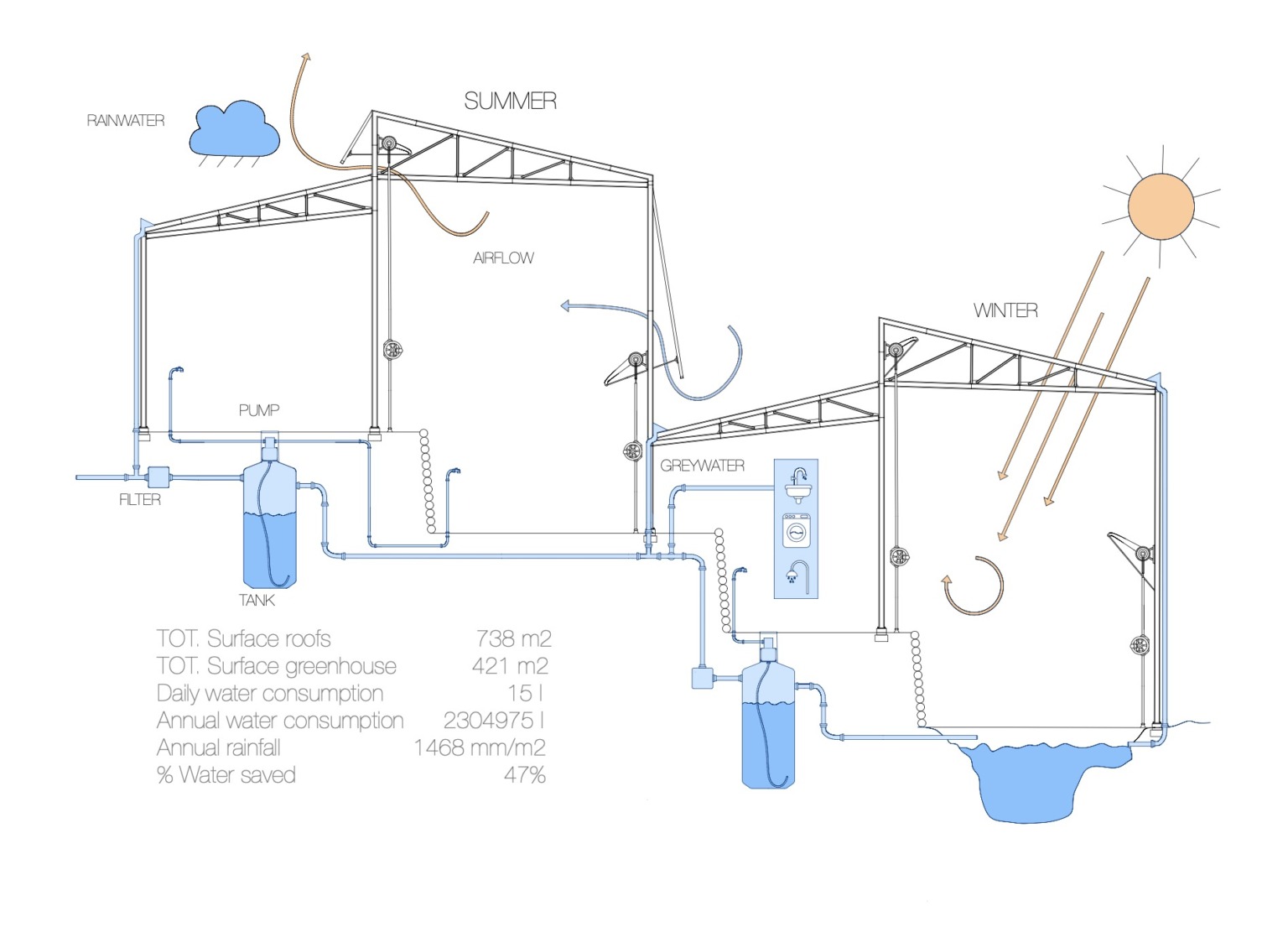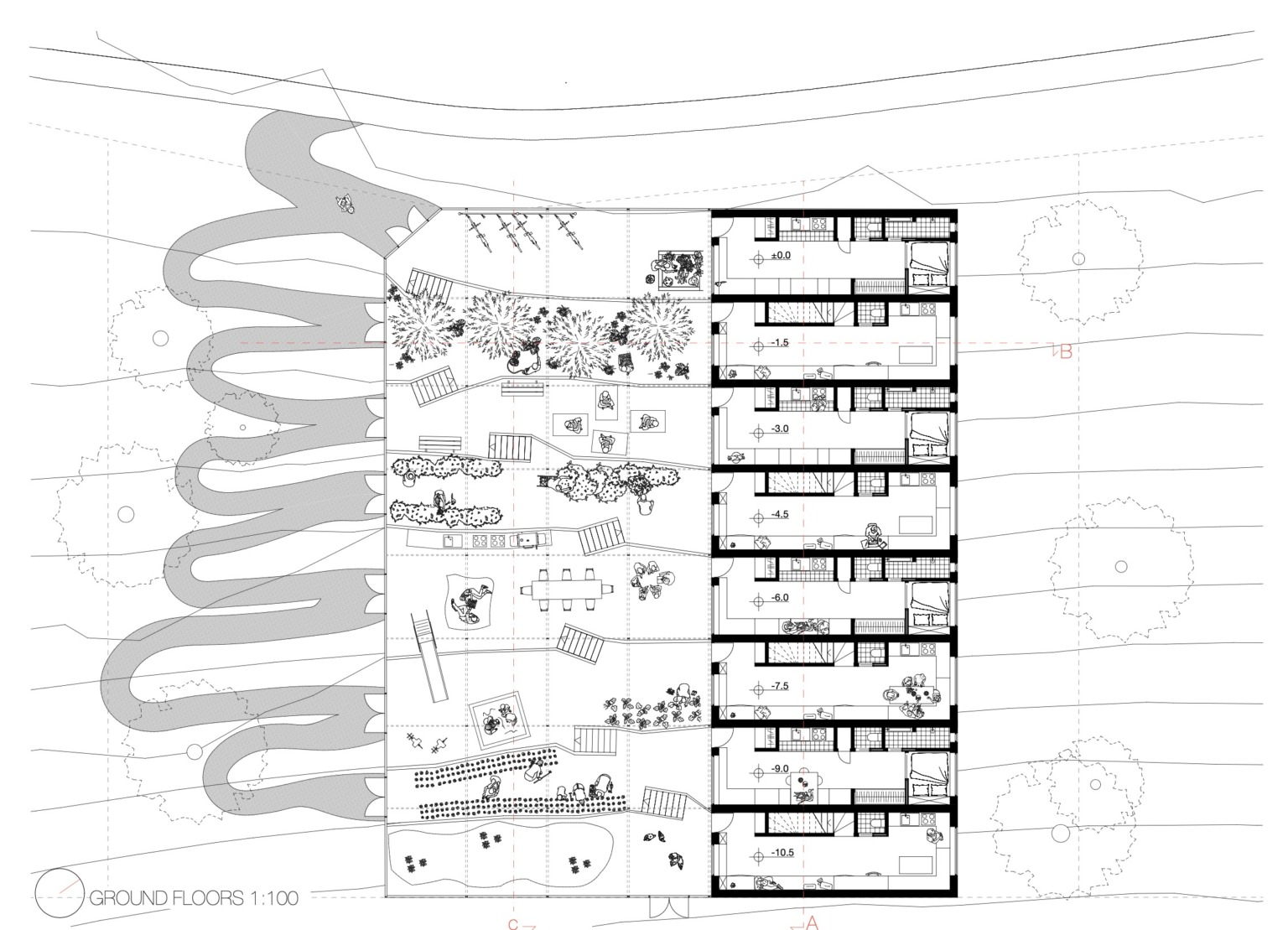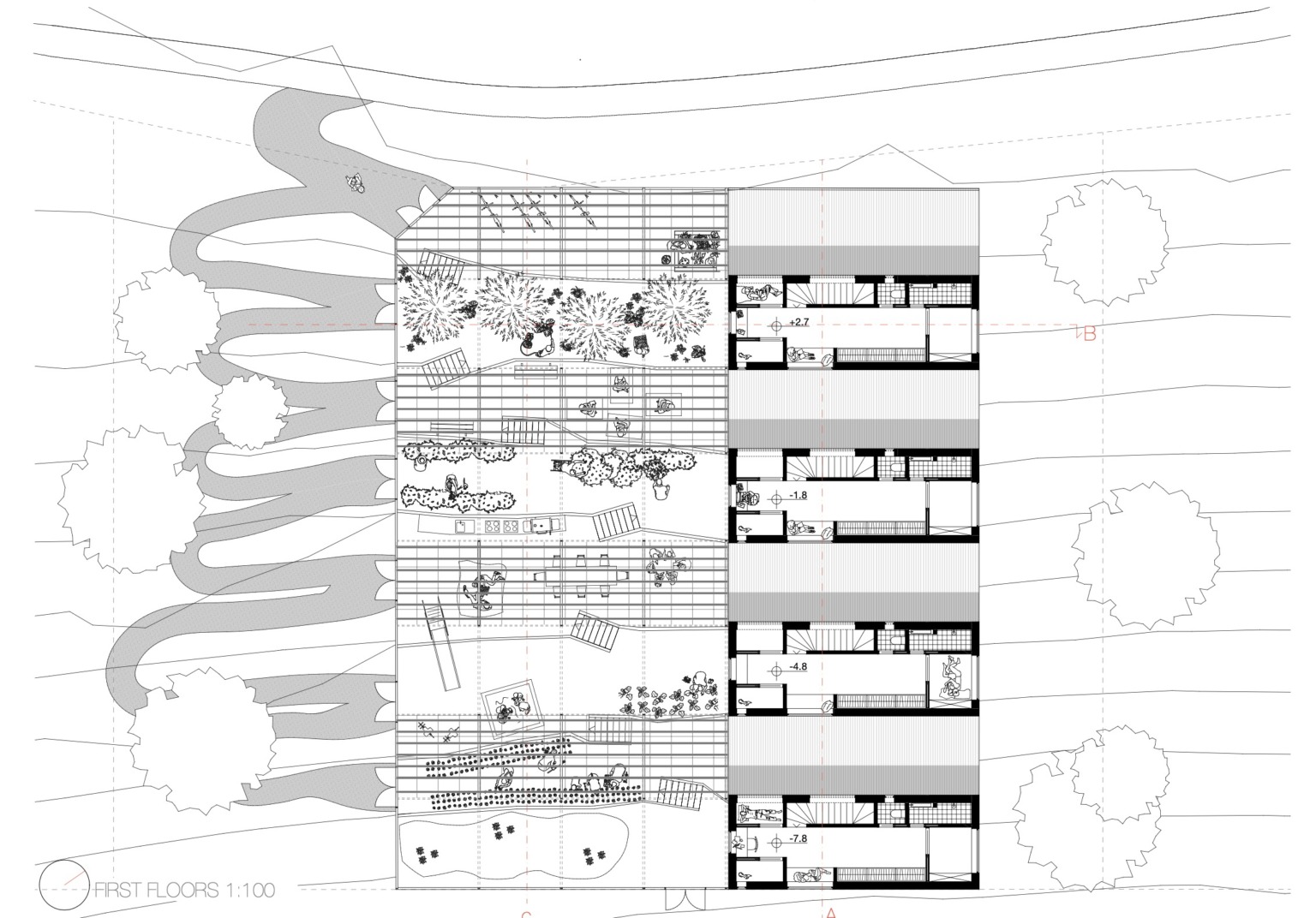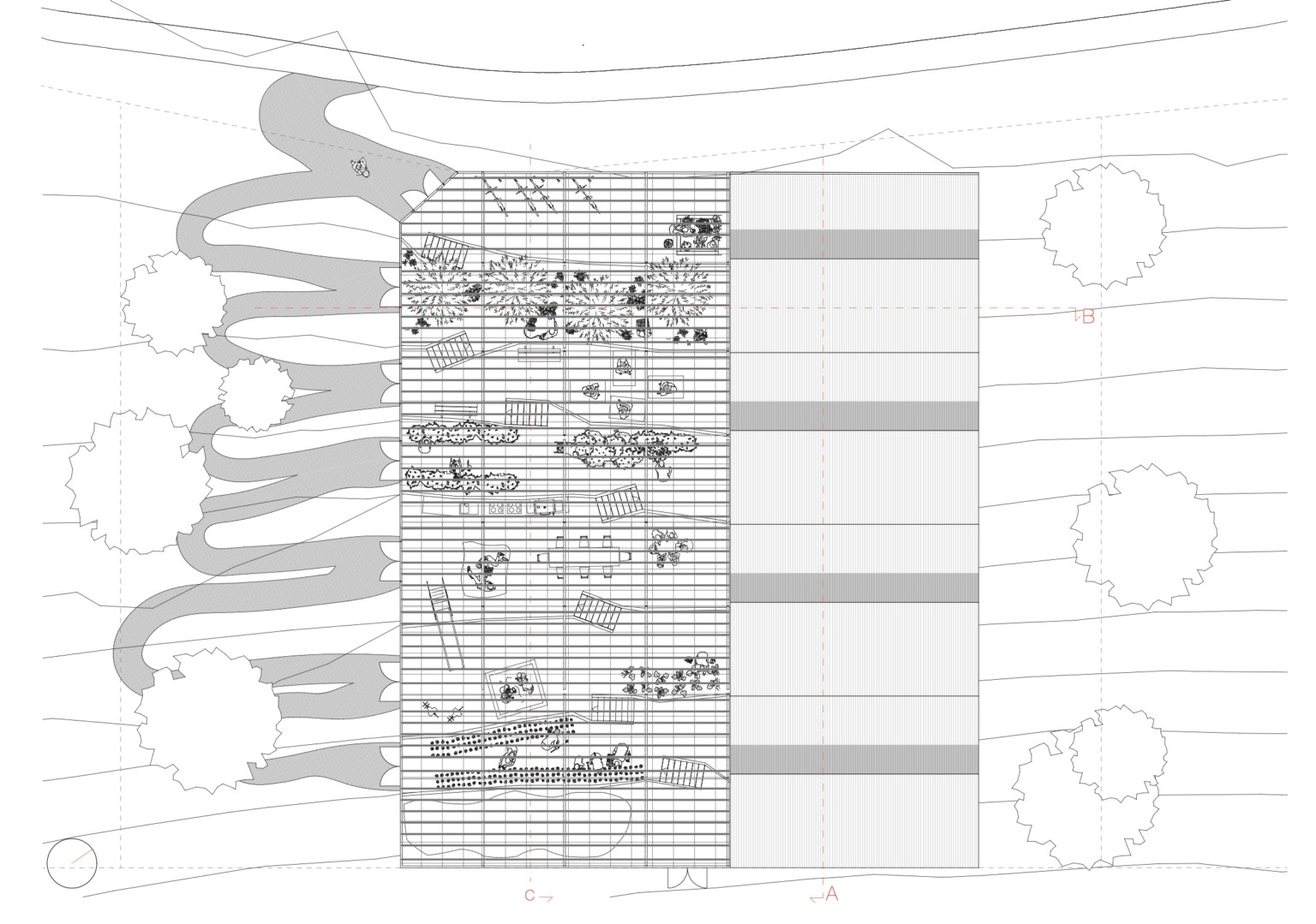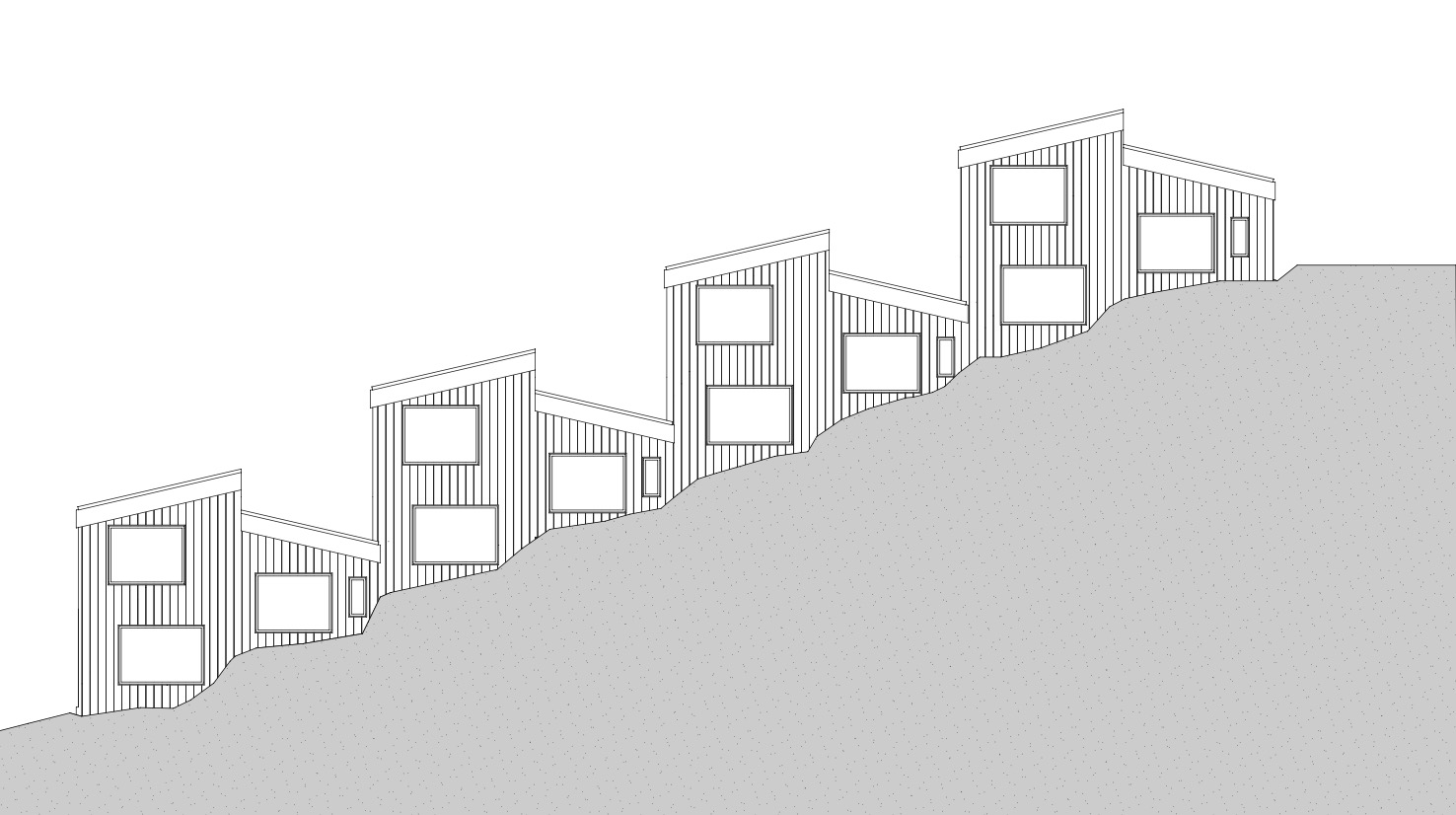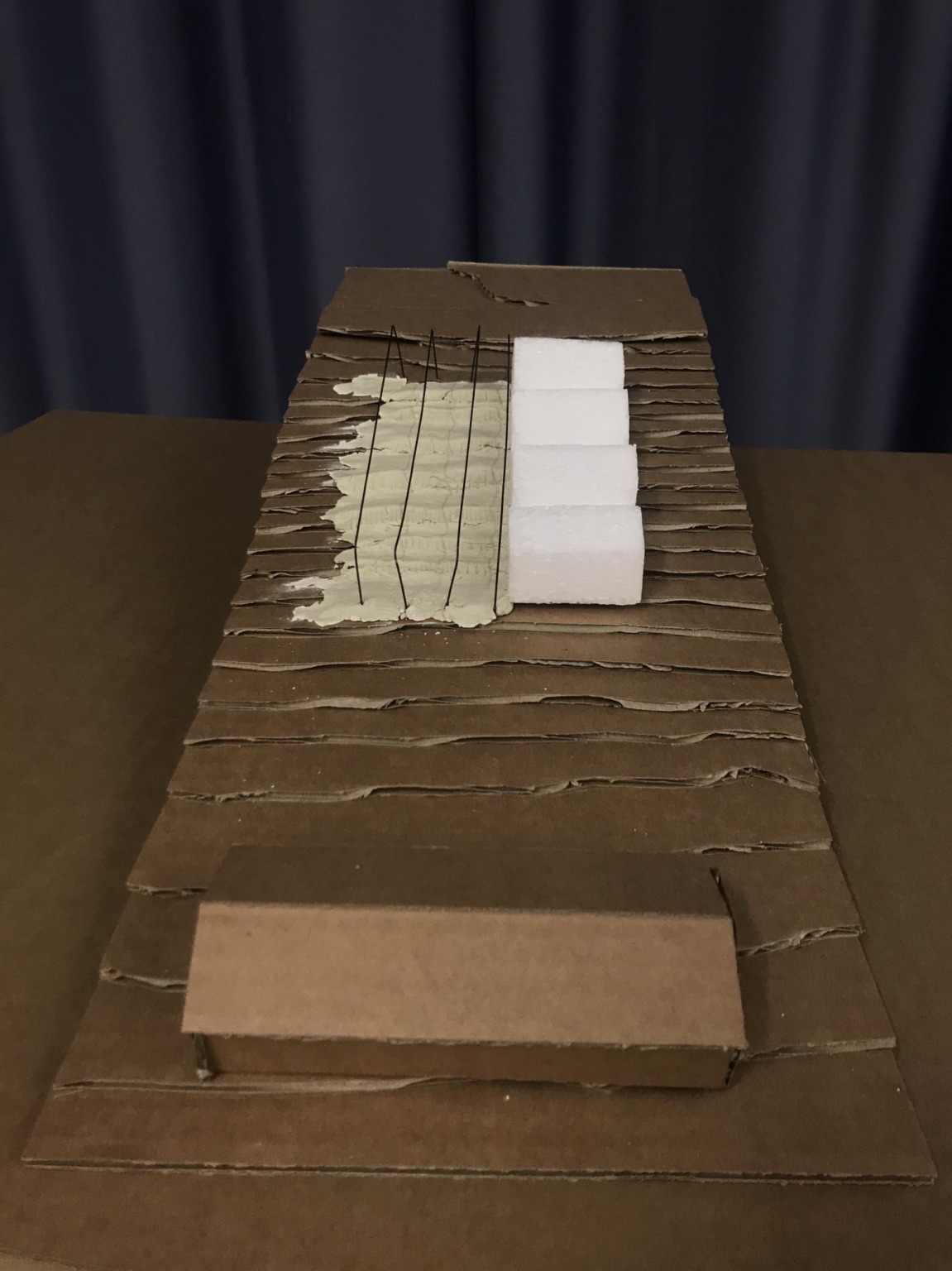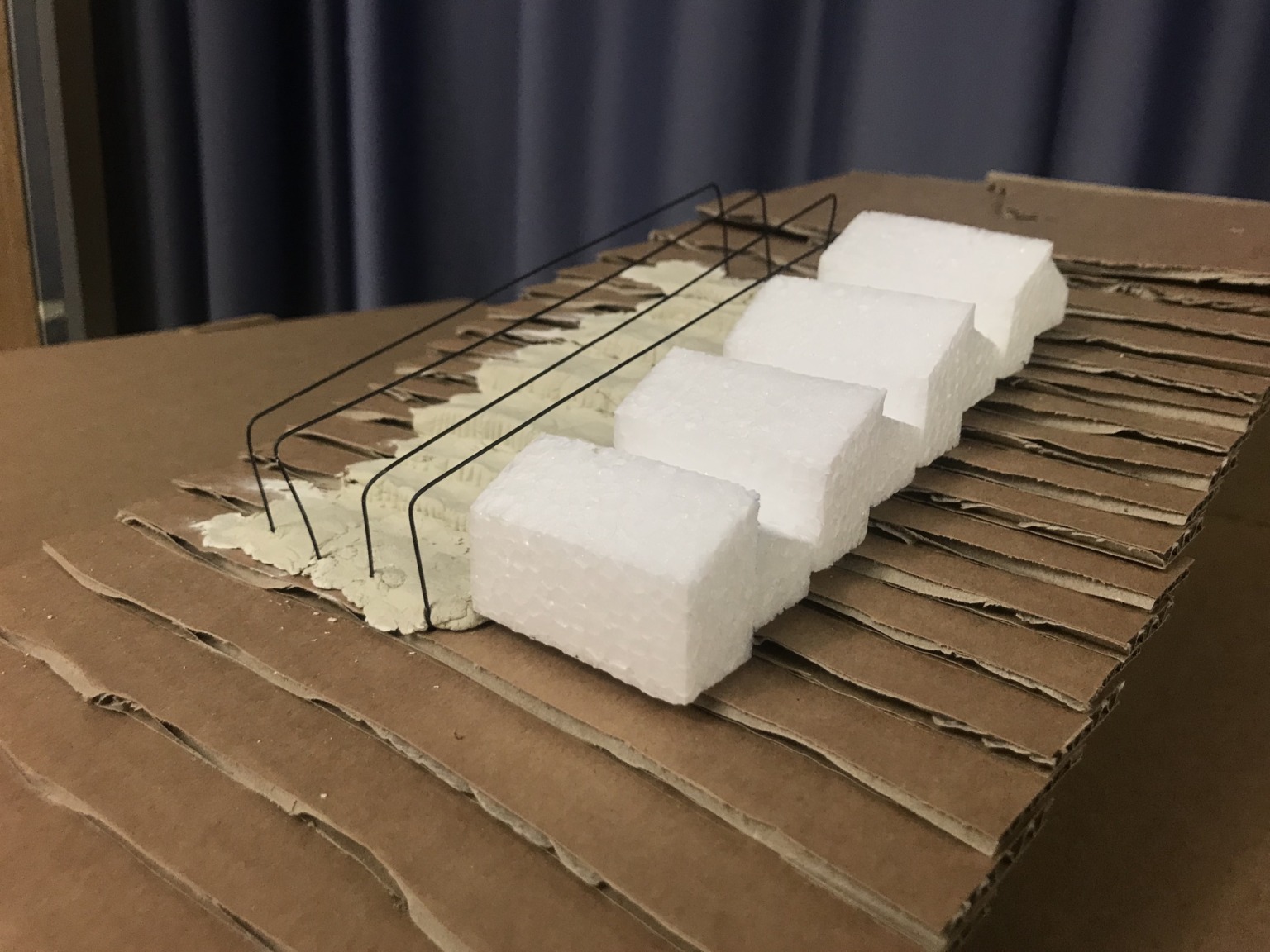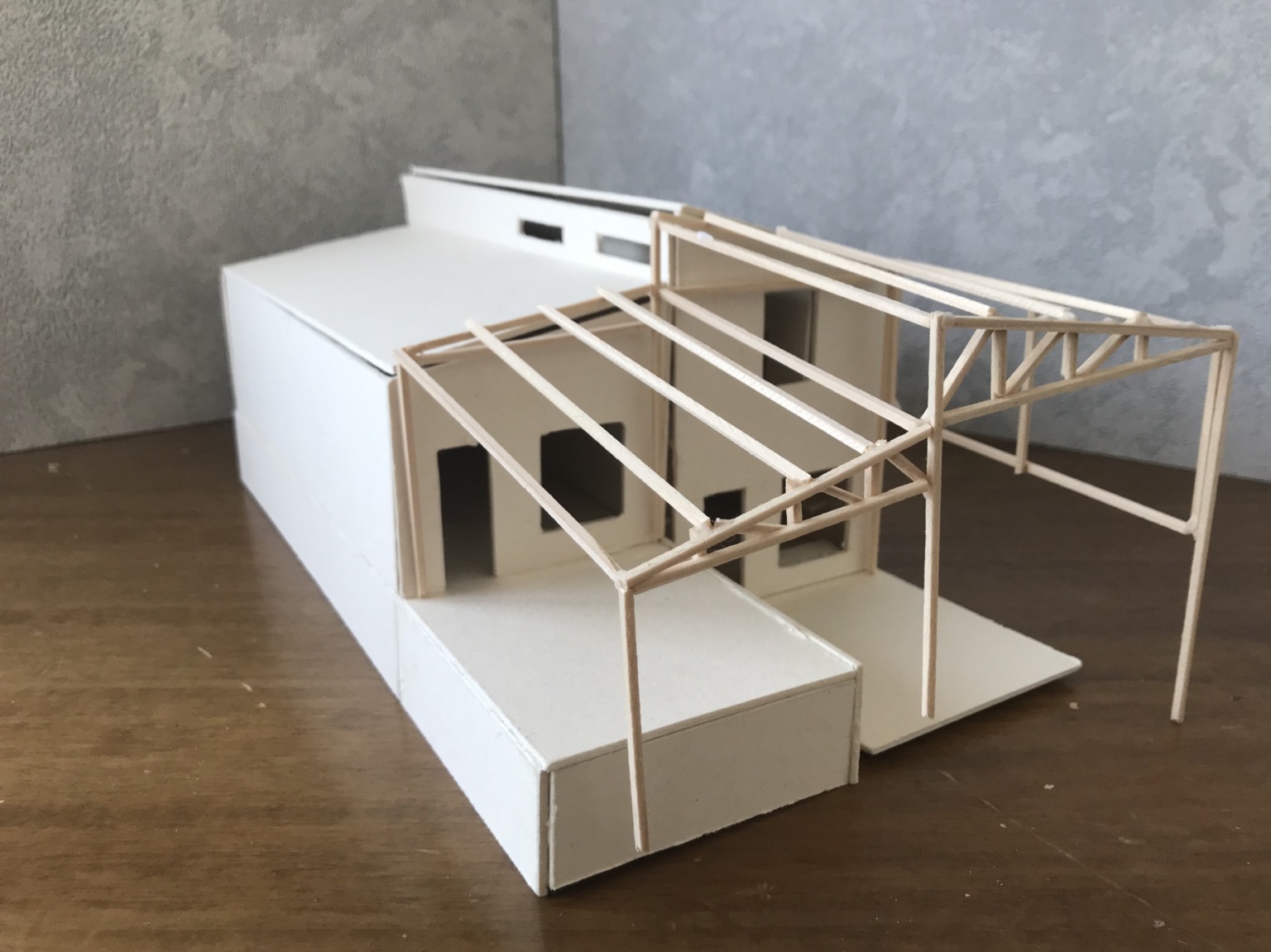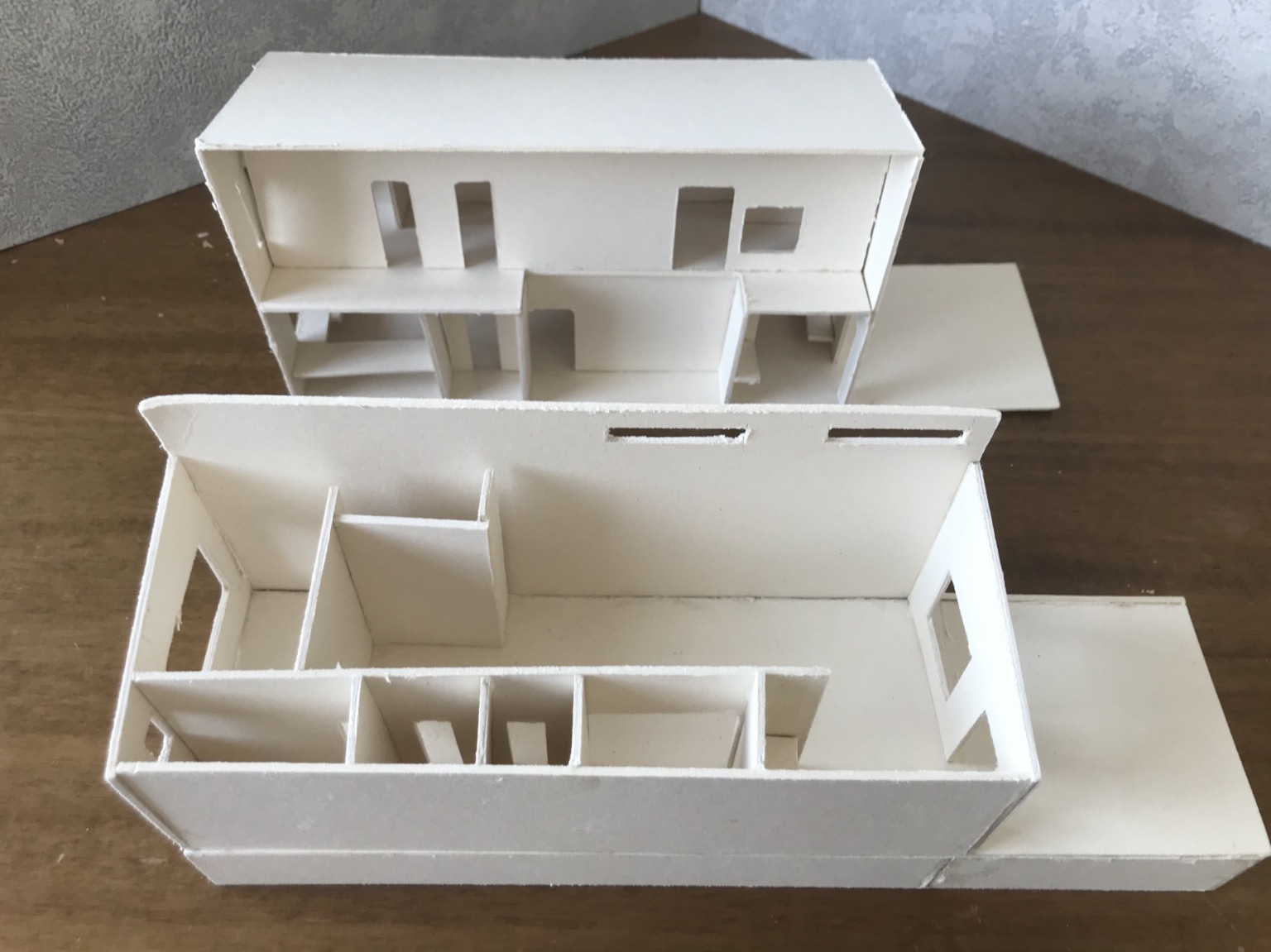 Aïre, Geneva
The complex is designed for families and elderly people with the aim of promoting intergenerational collaboration through the shared use of the large greenhouse. The greenhouse runs along the entire length of the complex on the south-east side to optimise light intake. By collecting the rainwater it is largely self-sufficient with water.
In addition to allow circulation, the greenhouse serves both as a sustainable source of food and as an extension of the otherwise narrow living rooms. Thanks to the different heights of the roofs, a wide variety of plants can be grown from a vegetable garden to a small tropical forest with tall plants.
My case study house Maison à Frontenex by Charles Pictet inspired me with the concept of a liveable greenhouse and for its contrast between light and massive structure. The massive wooden structure recalls the cave-like spaces characteristic of Pictet's project thanks to the presence of several alcoves.