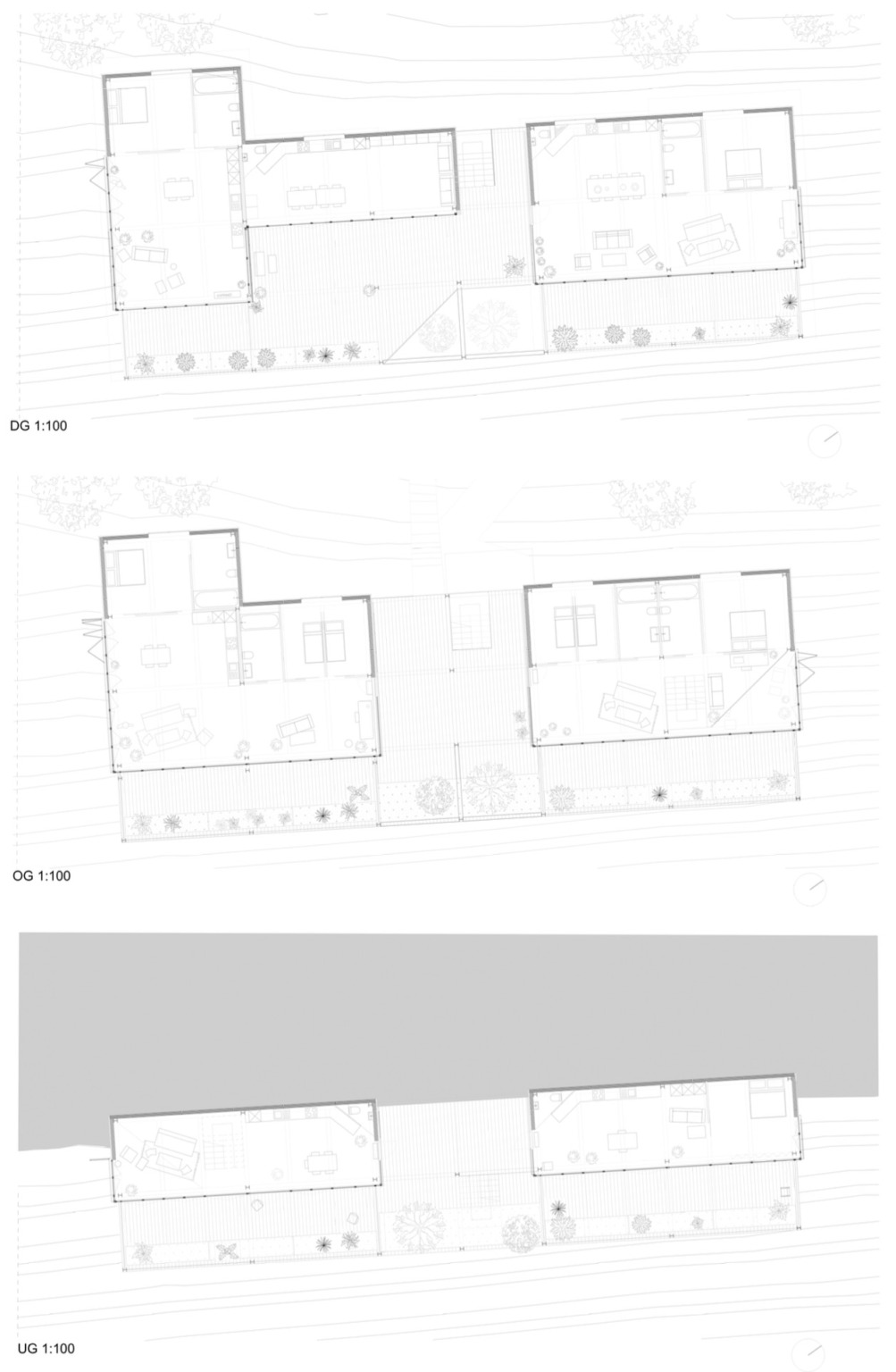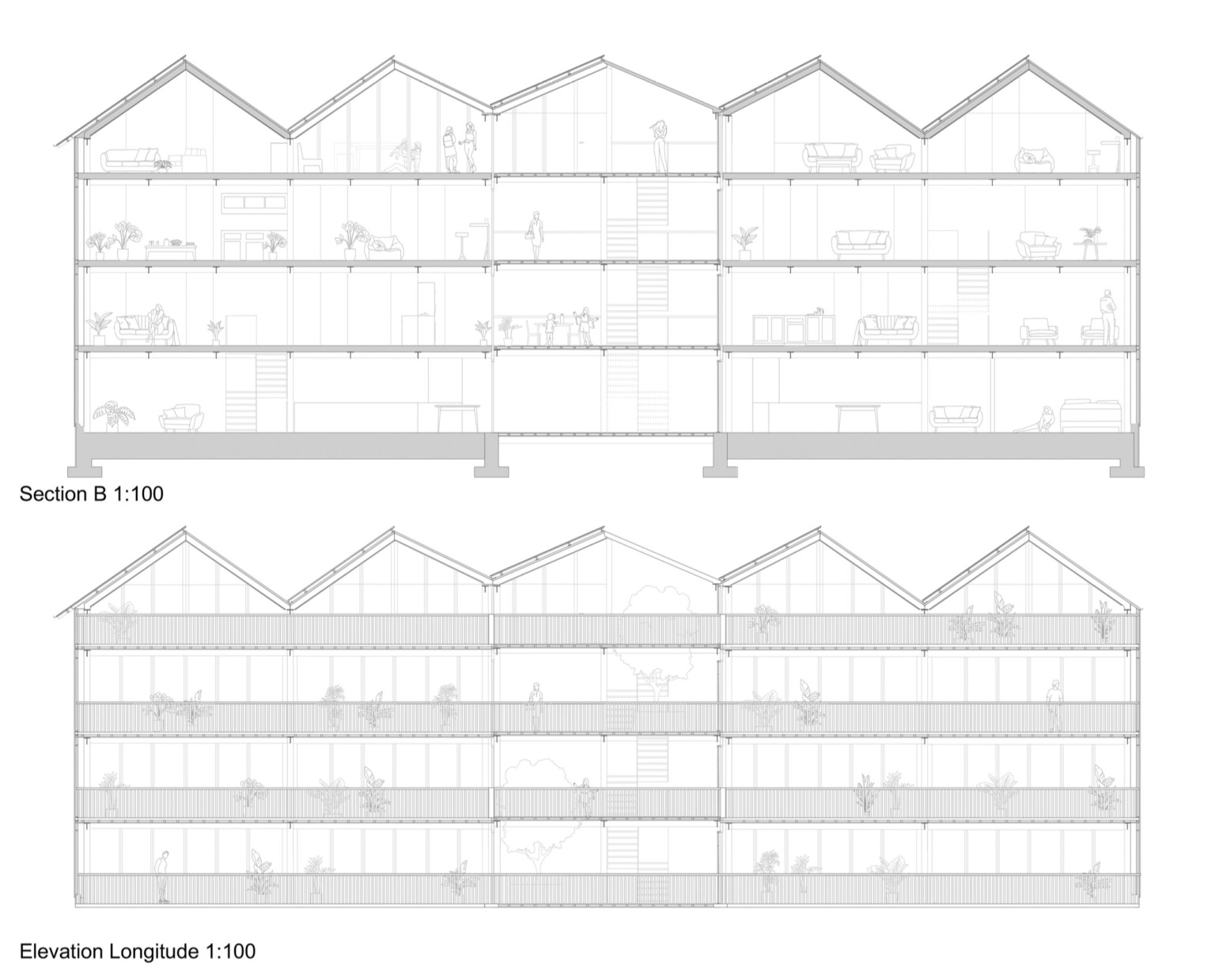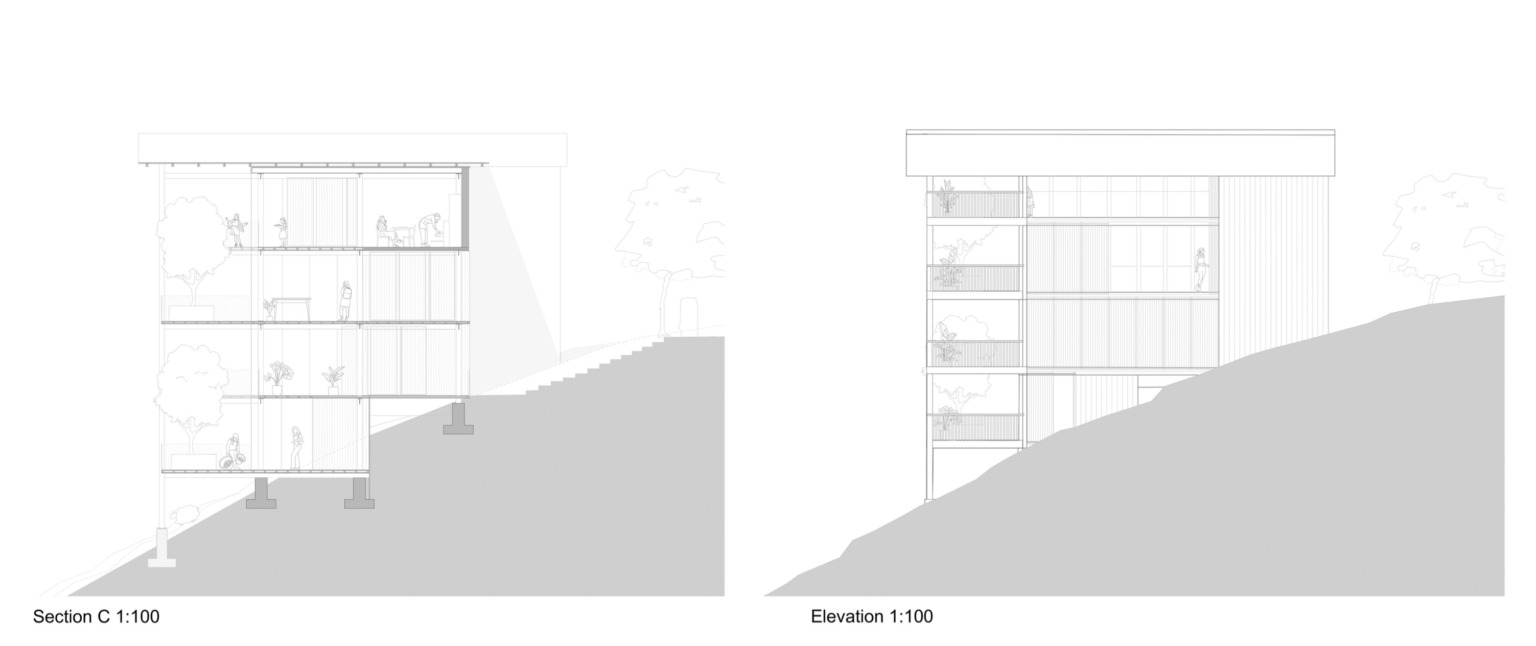 Aïre, Geneva
My case study house the Filter House does not only set the precedent for structure and facade but also space division within the building.
The goal was to create a simple base structure, which would allow for a large variety of typologies. Spaces with degrees of privacy, as spaces for just the children to all-communal ones. There are three typologies of spaces for families ranging from 2-5 members.
The idea of the "filter" was adapted, but also transformed within this project.