Courtyard Community ,
2022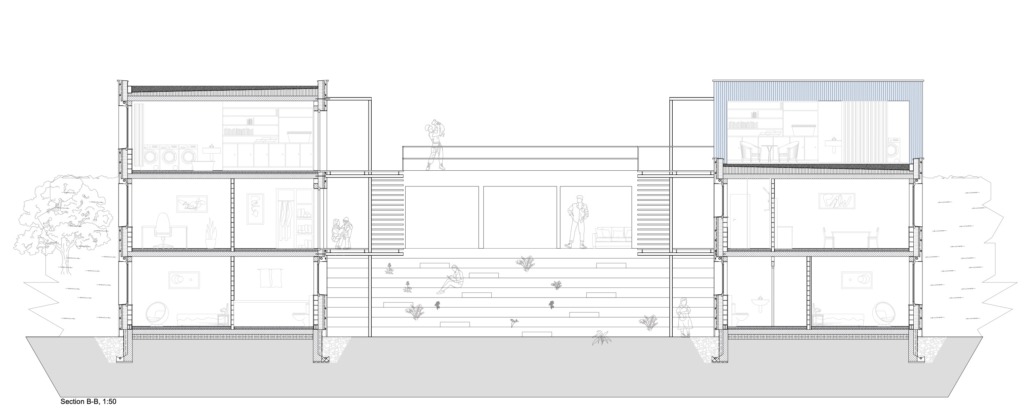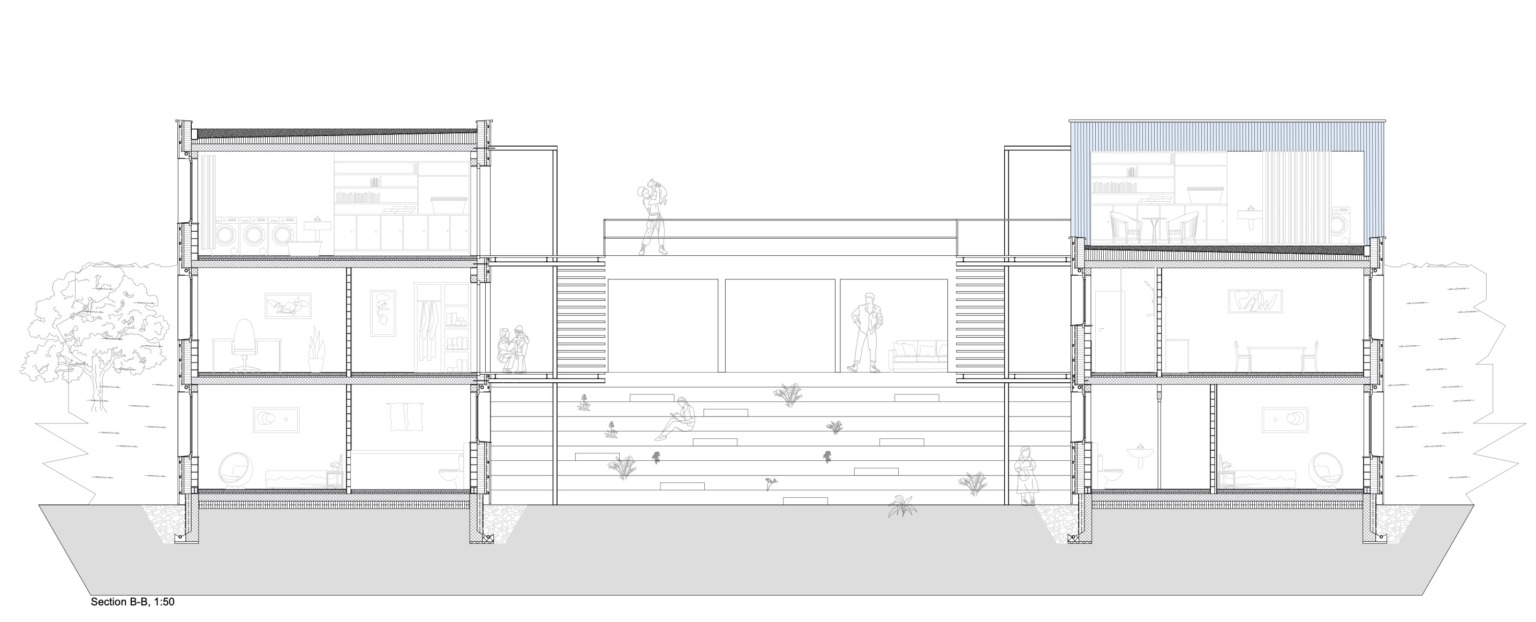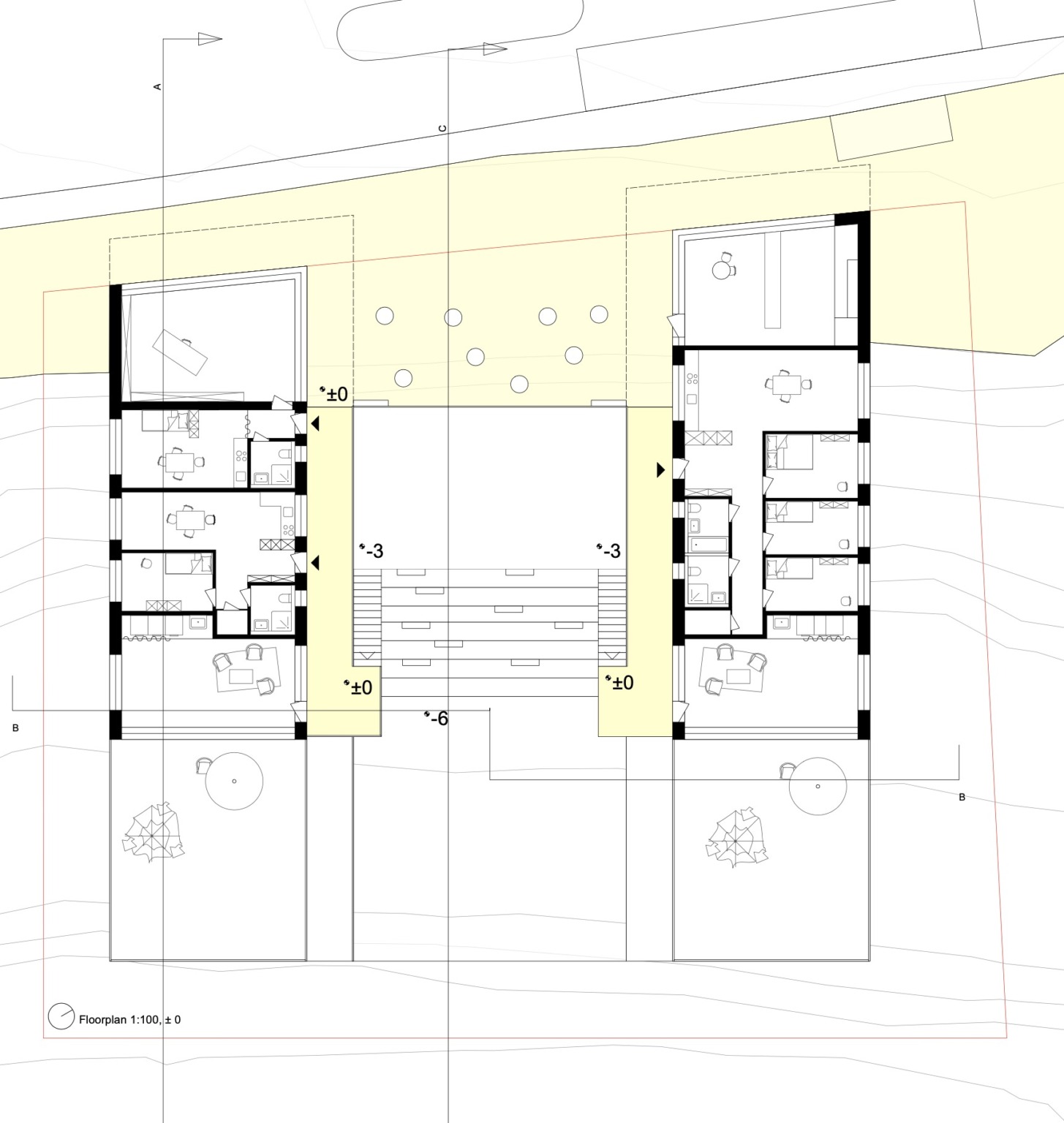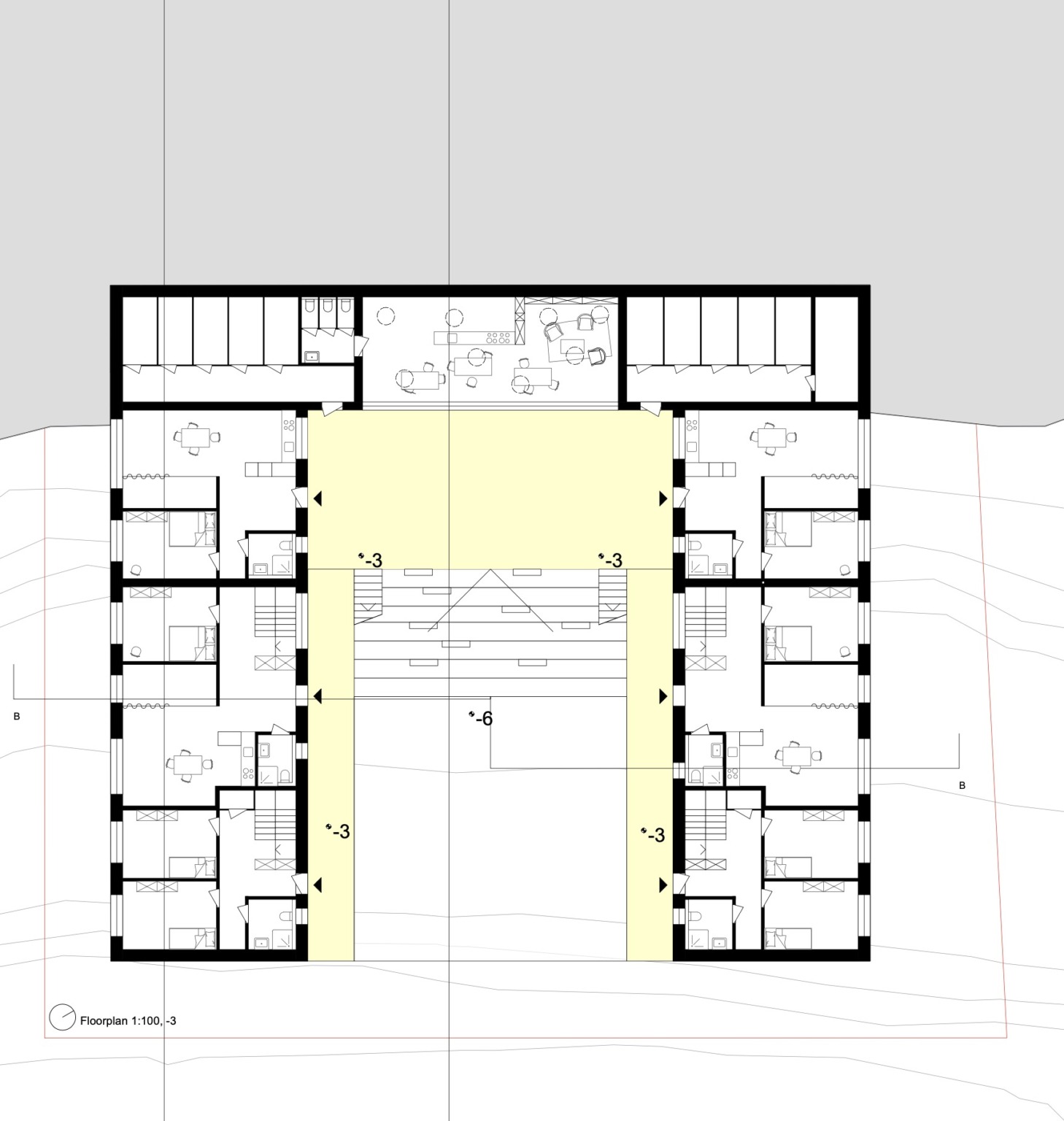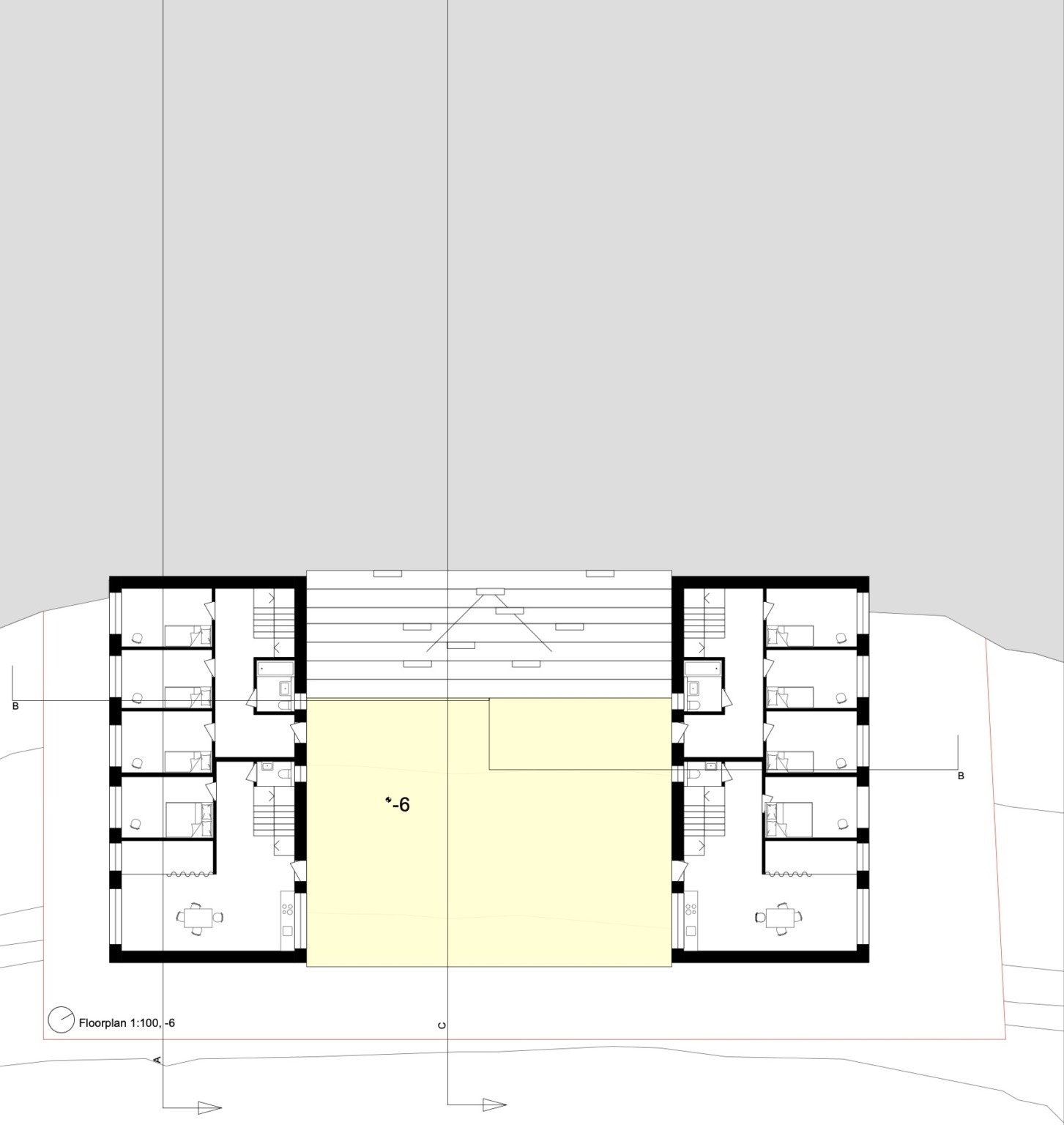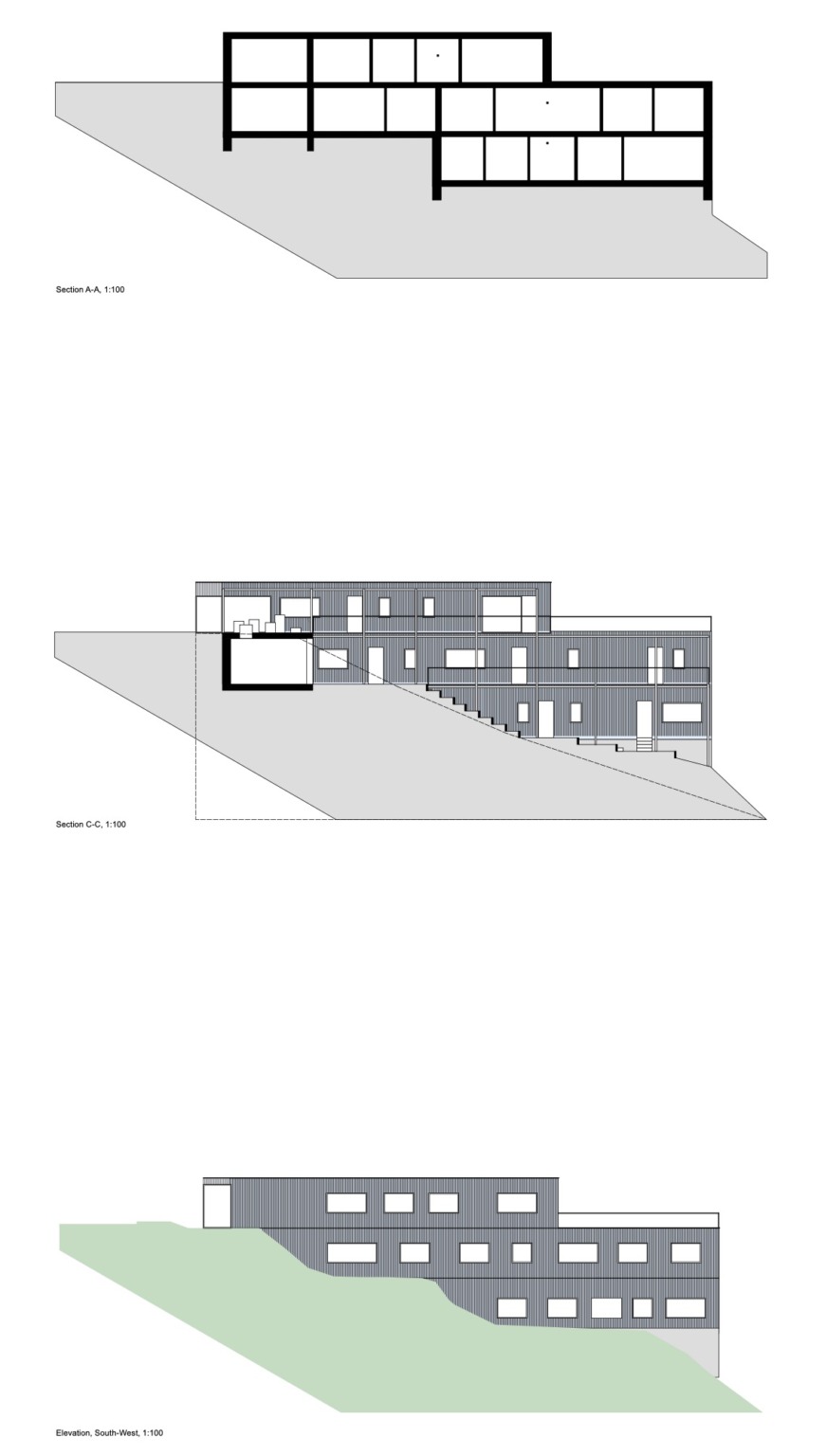 Aïre, Geneva
The goal of this housing estate is to create an environment in which individual dwellers can grow into a large, caring community.
The two units frame the central courtyard on the intermediate level. On the street level a bakery invites the residents of the elderly home from across the street to cherish the view and watch the children play in the courtyard.
To enhance interaction, the acces to the individual apartements is organized via a veranda that is facing the courtyard. It also works as a threshold layer between public and private and is based on the case study house in Plan-Les-Ouates and the design of the corporative housing estate Brahmshof in Zürich.