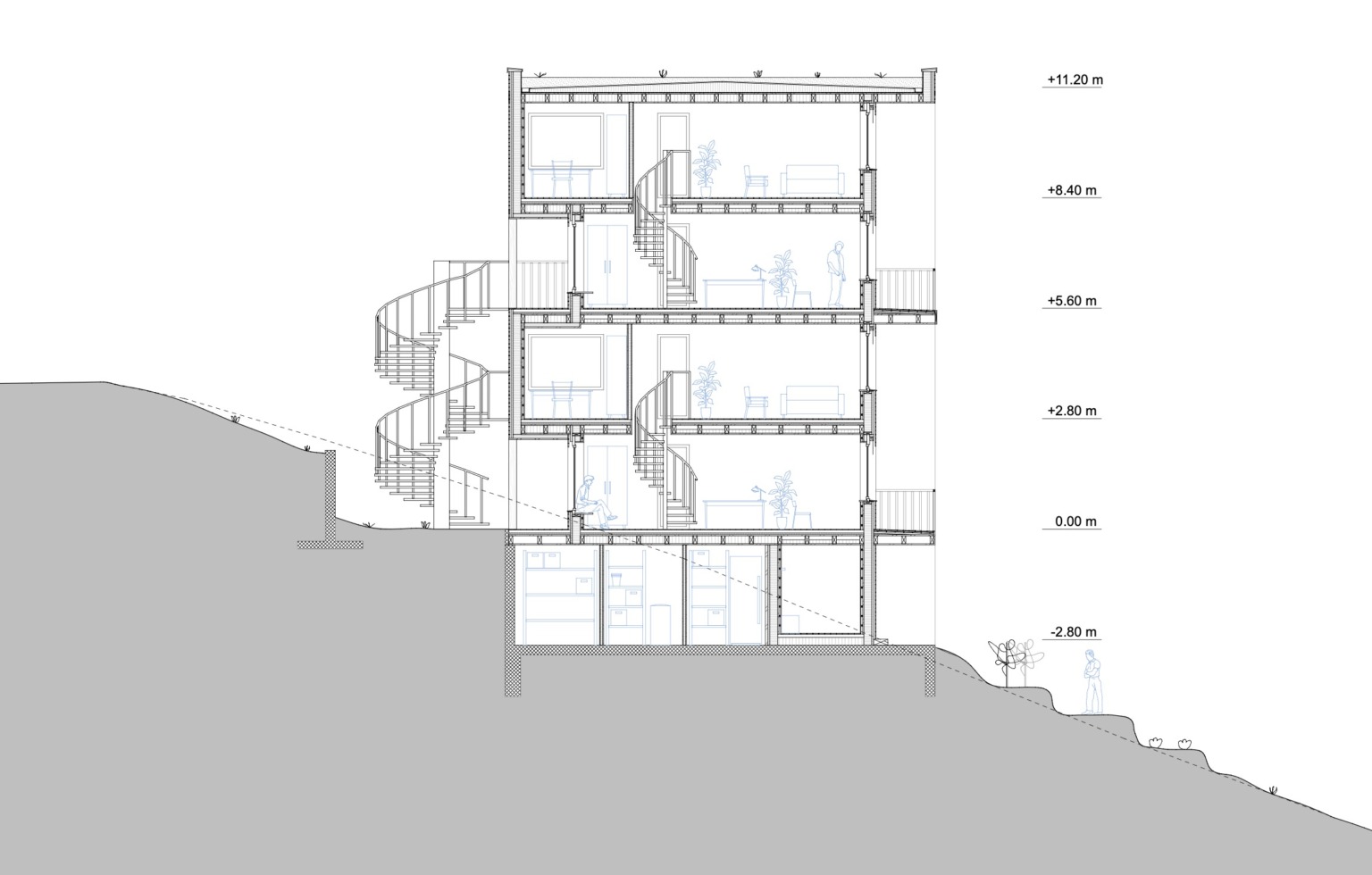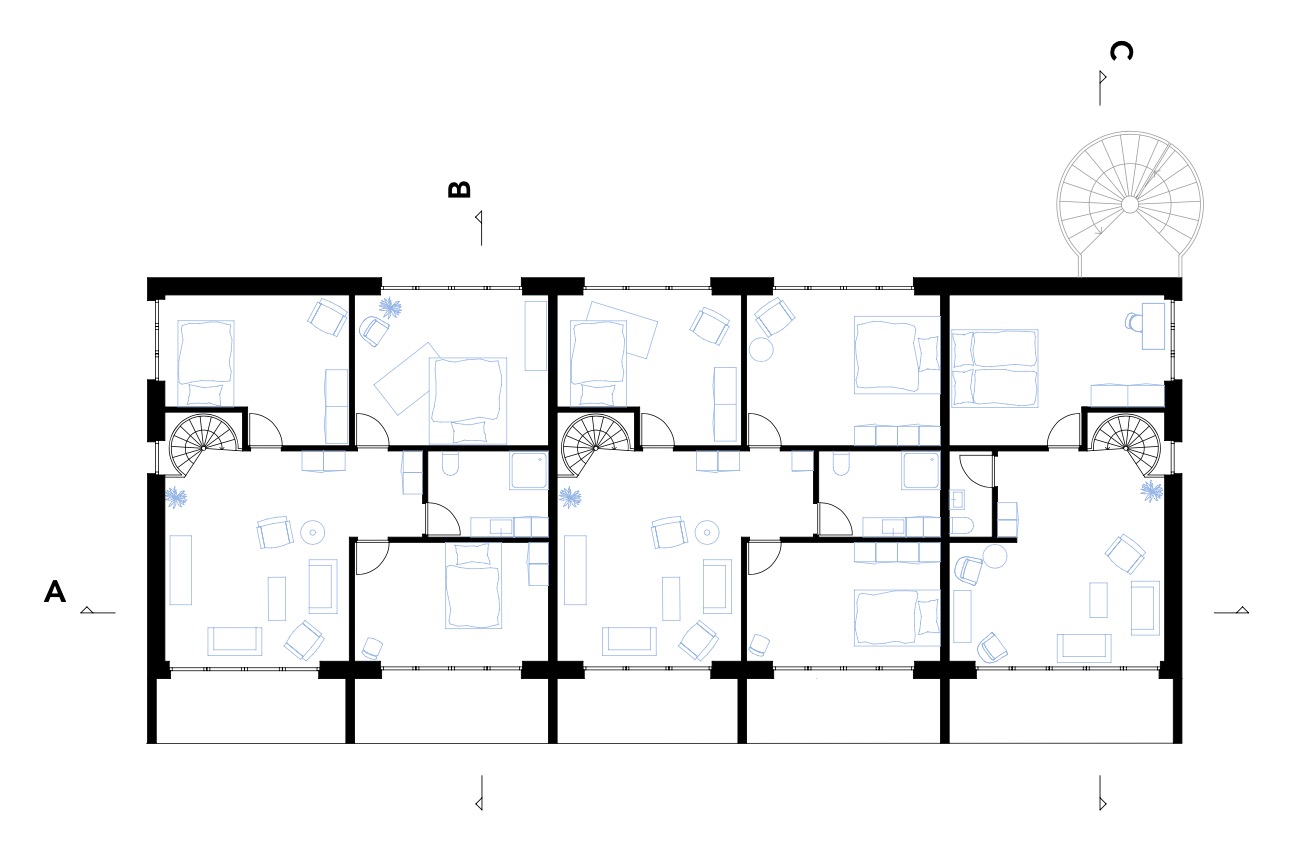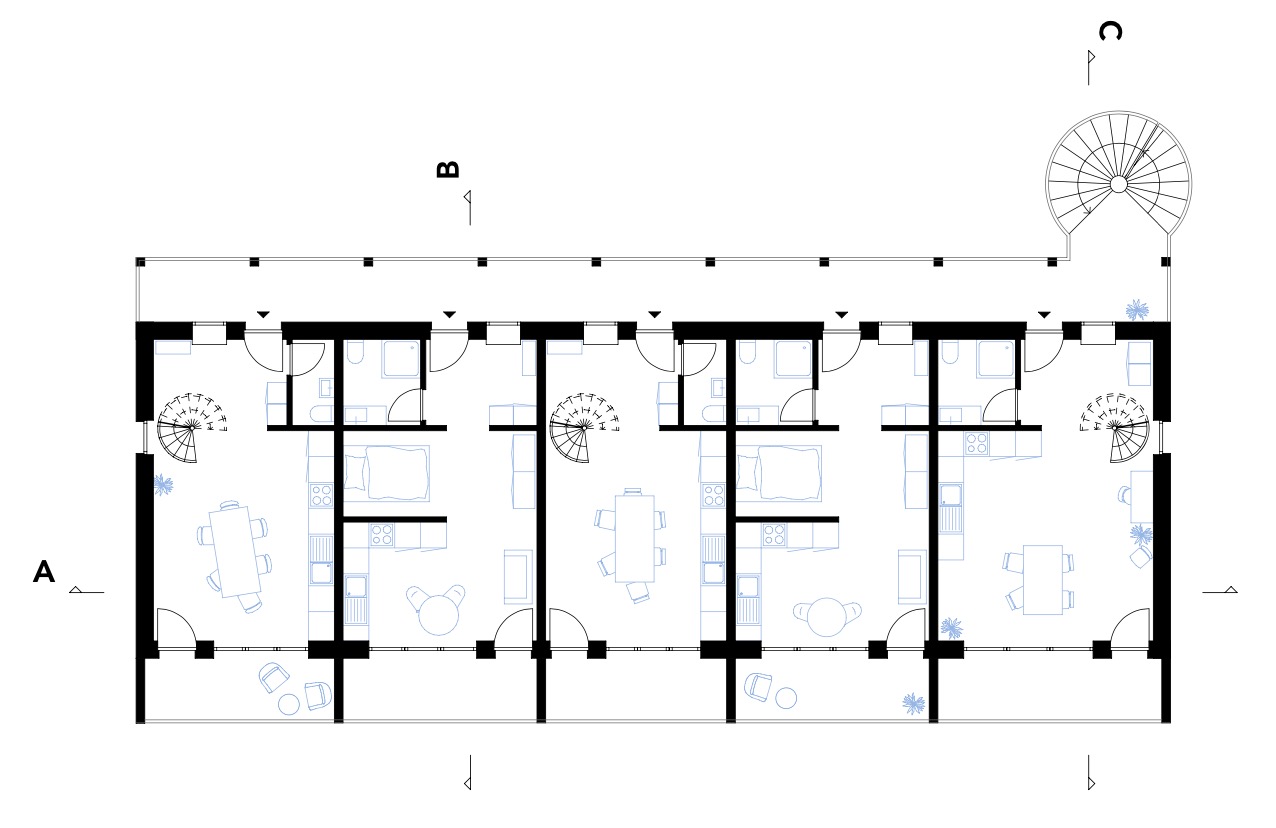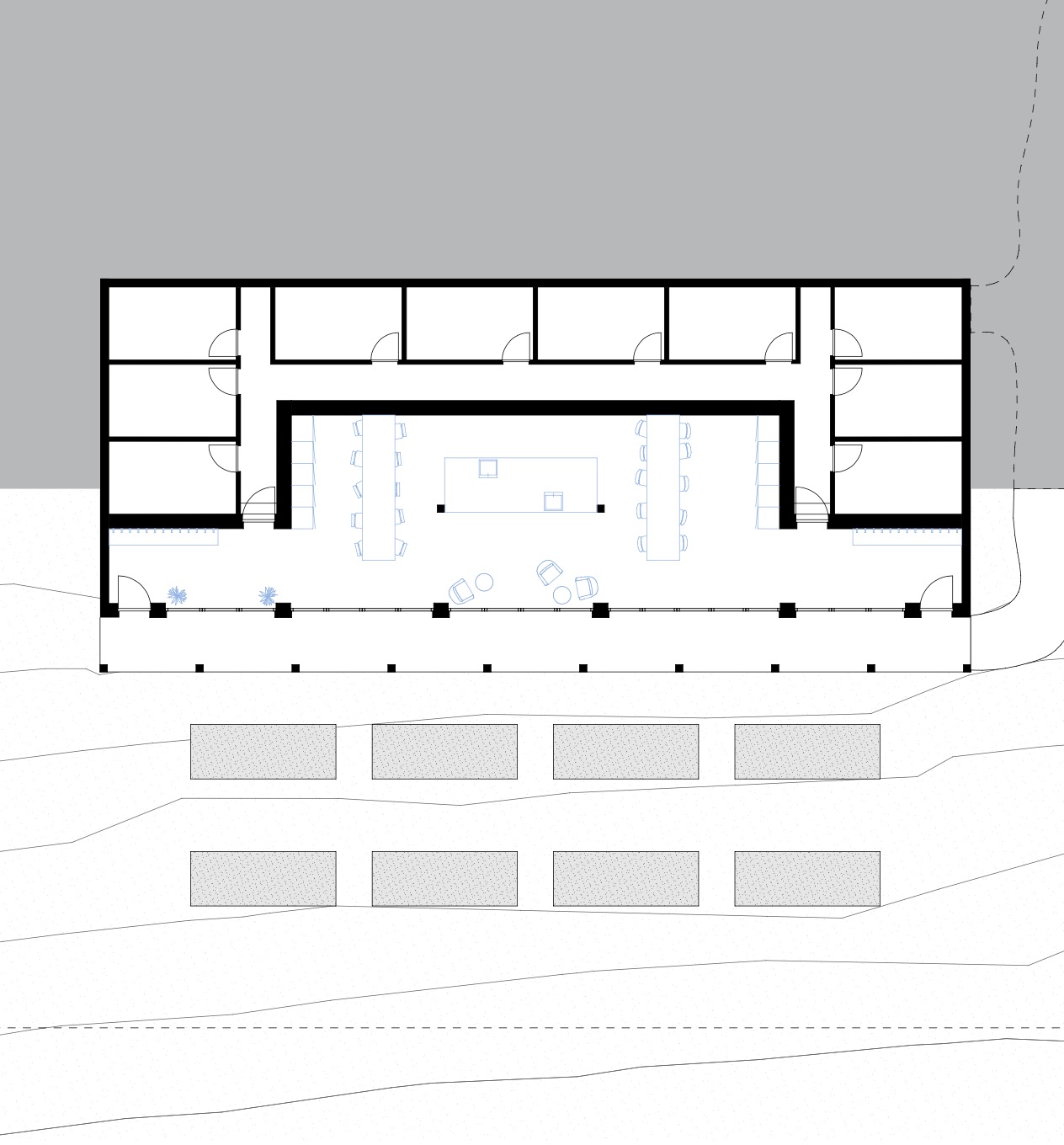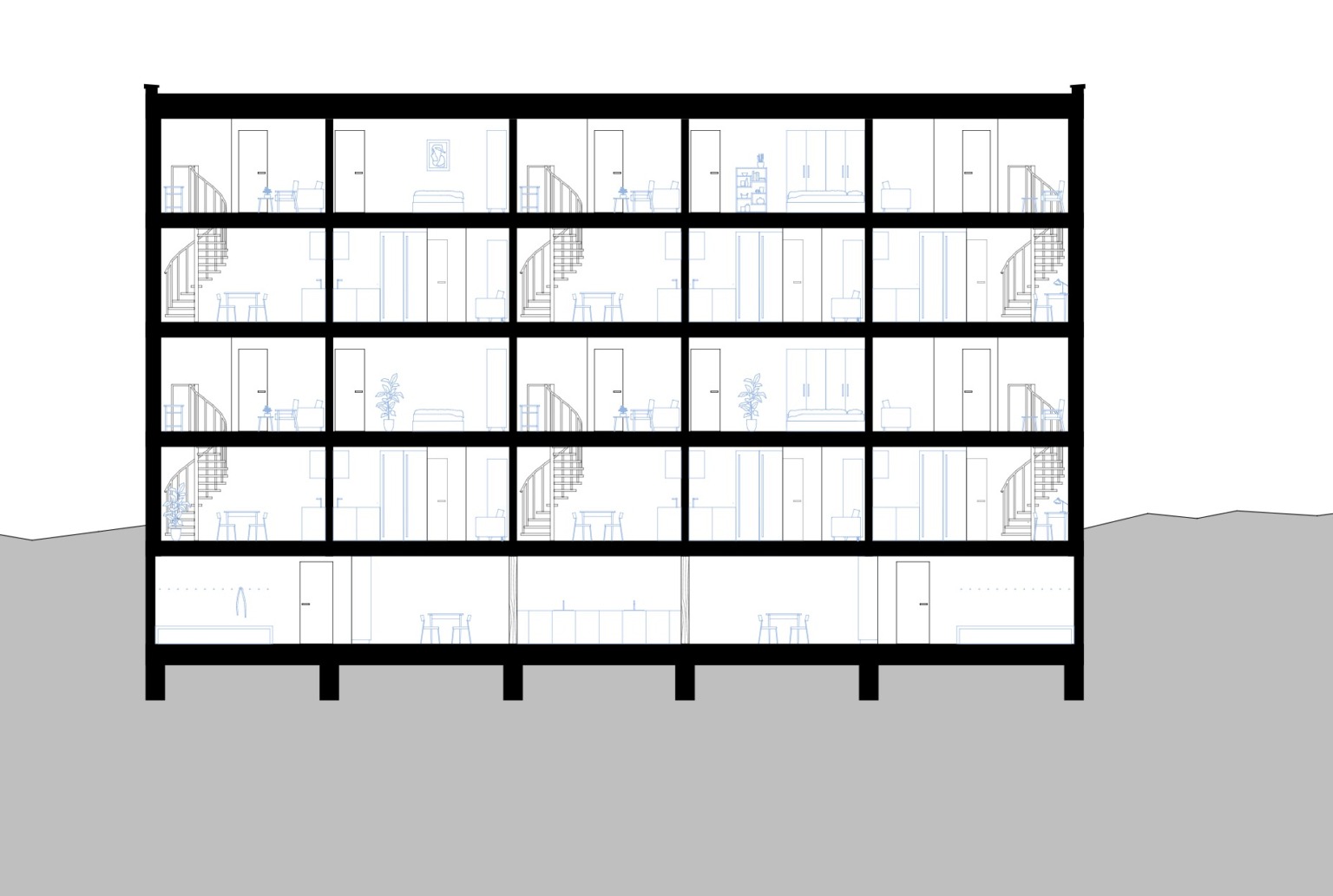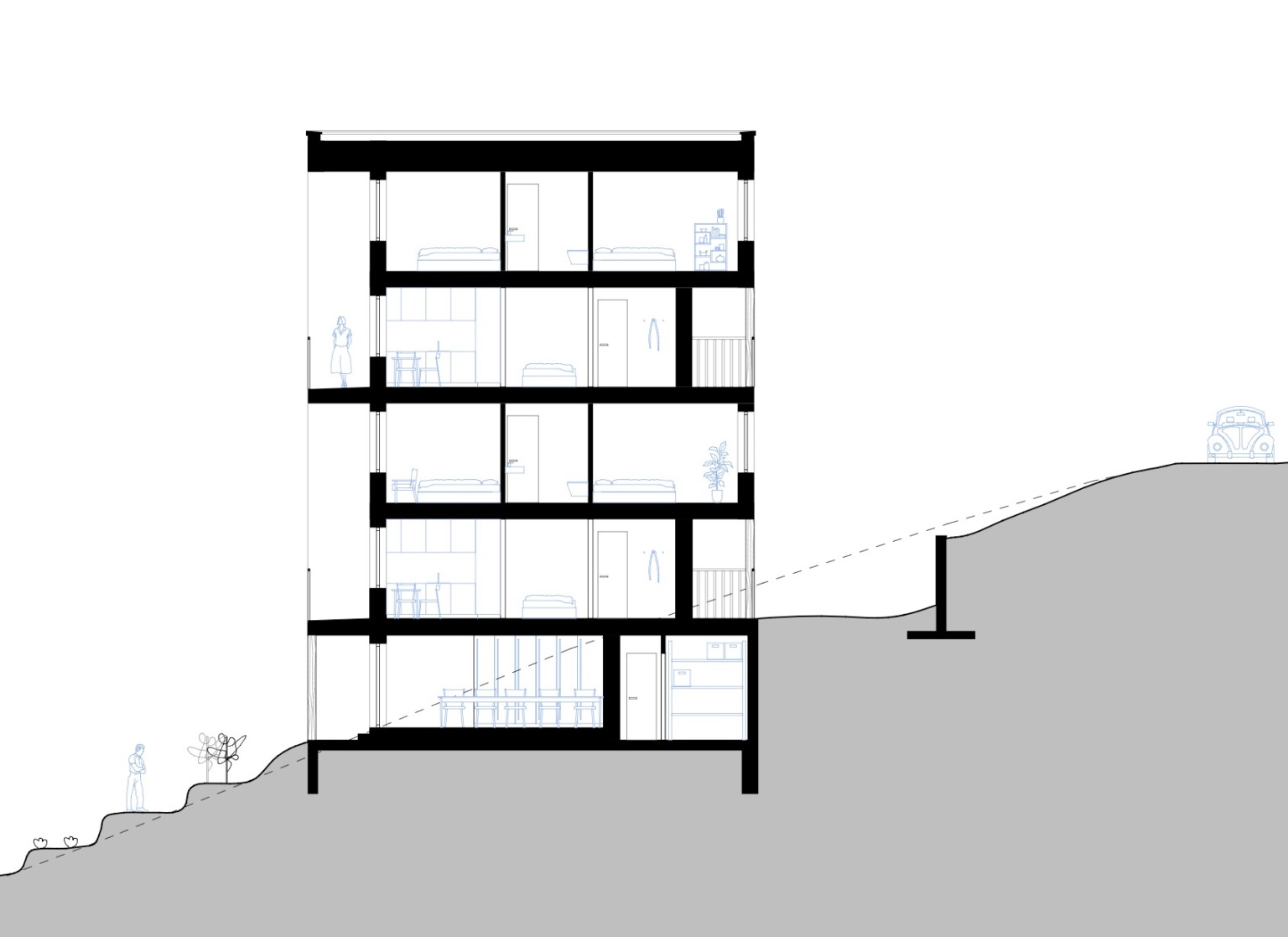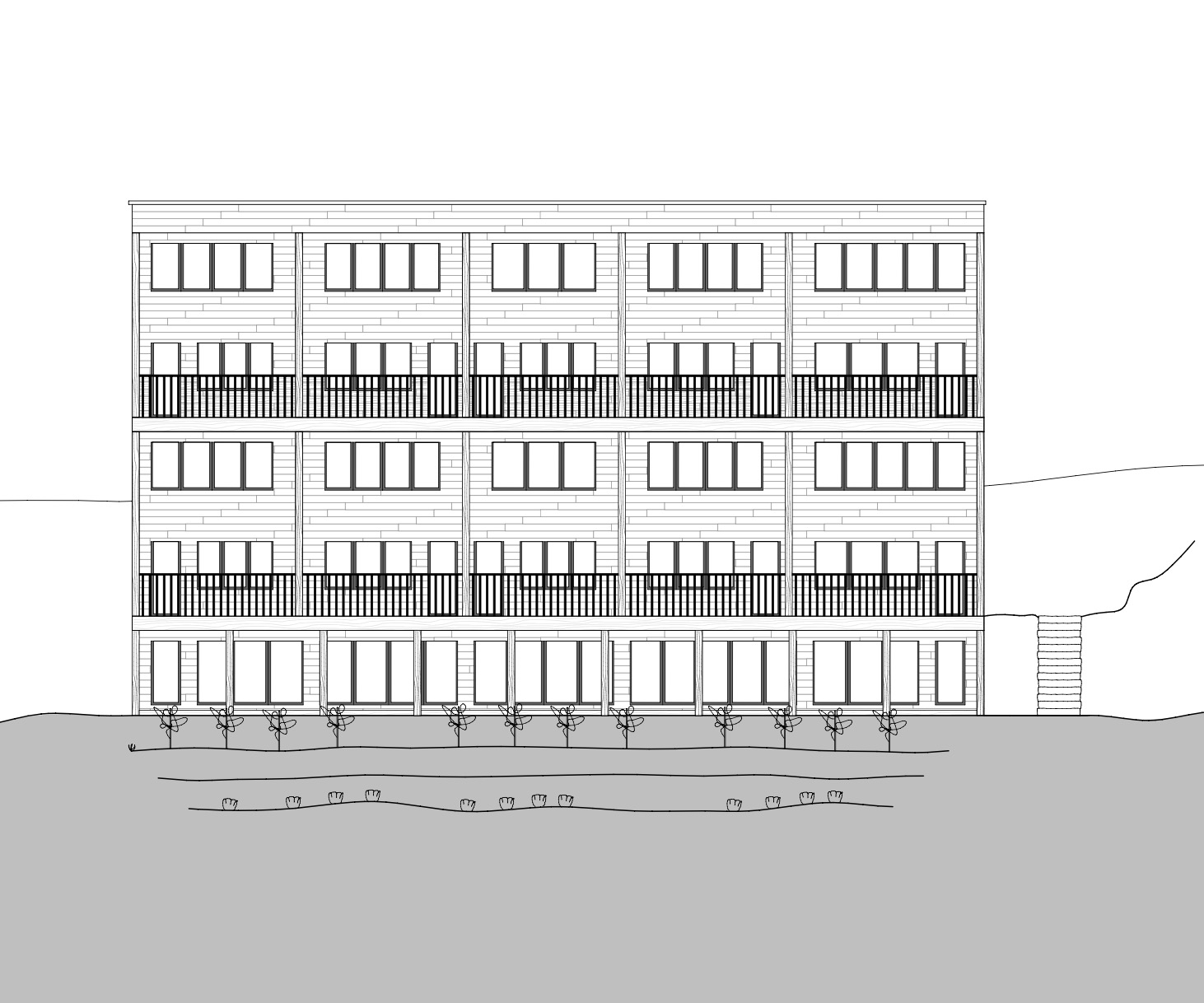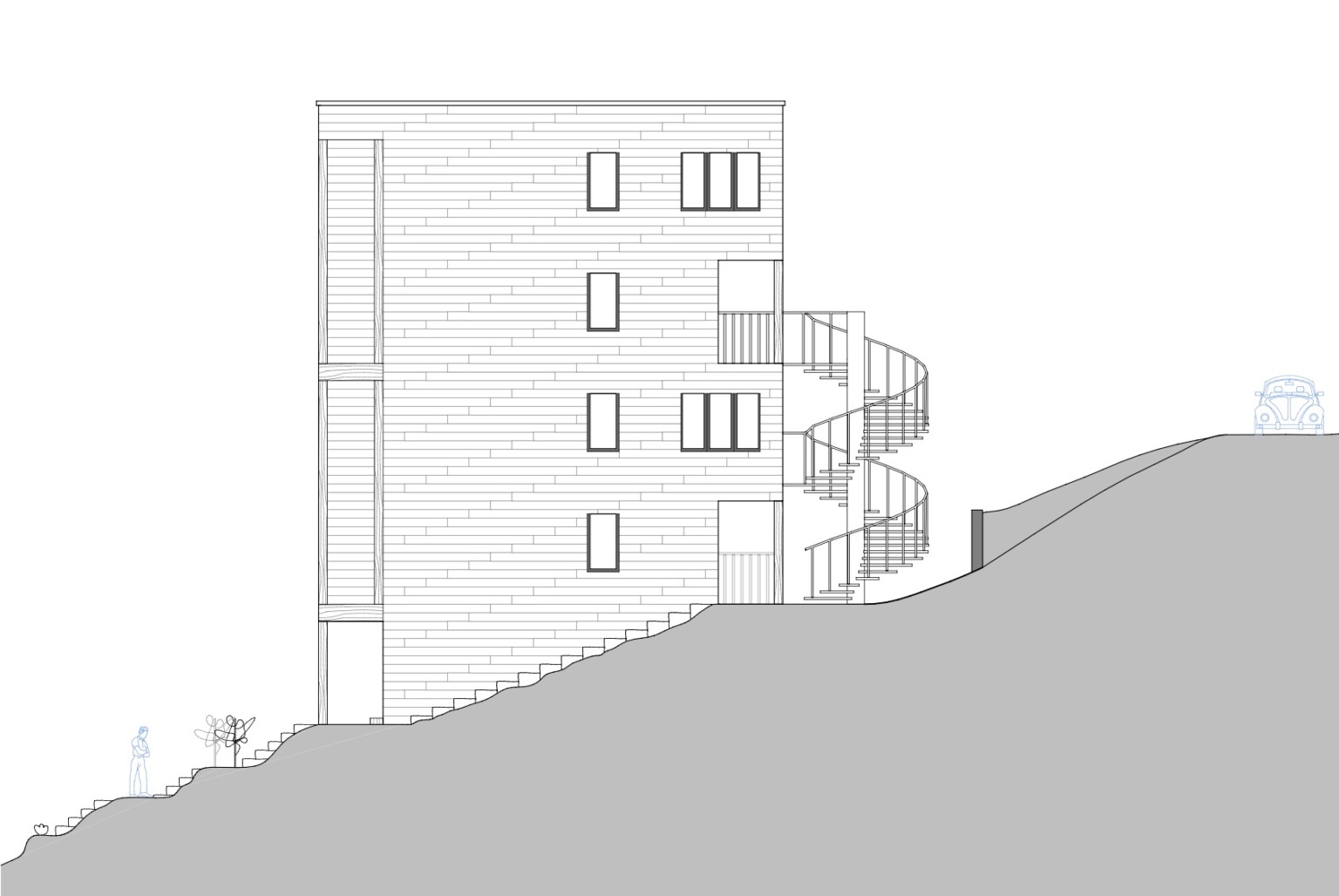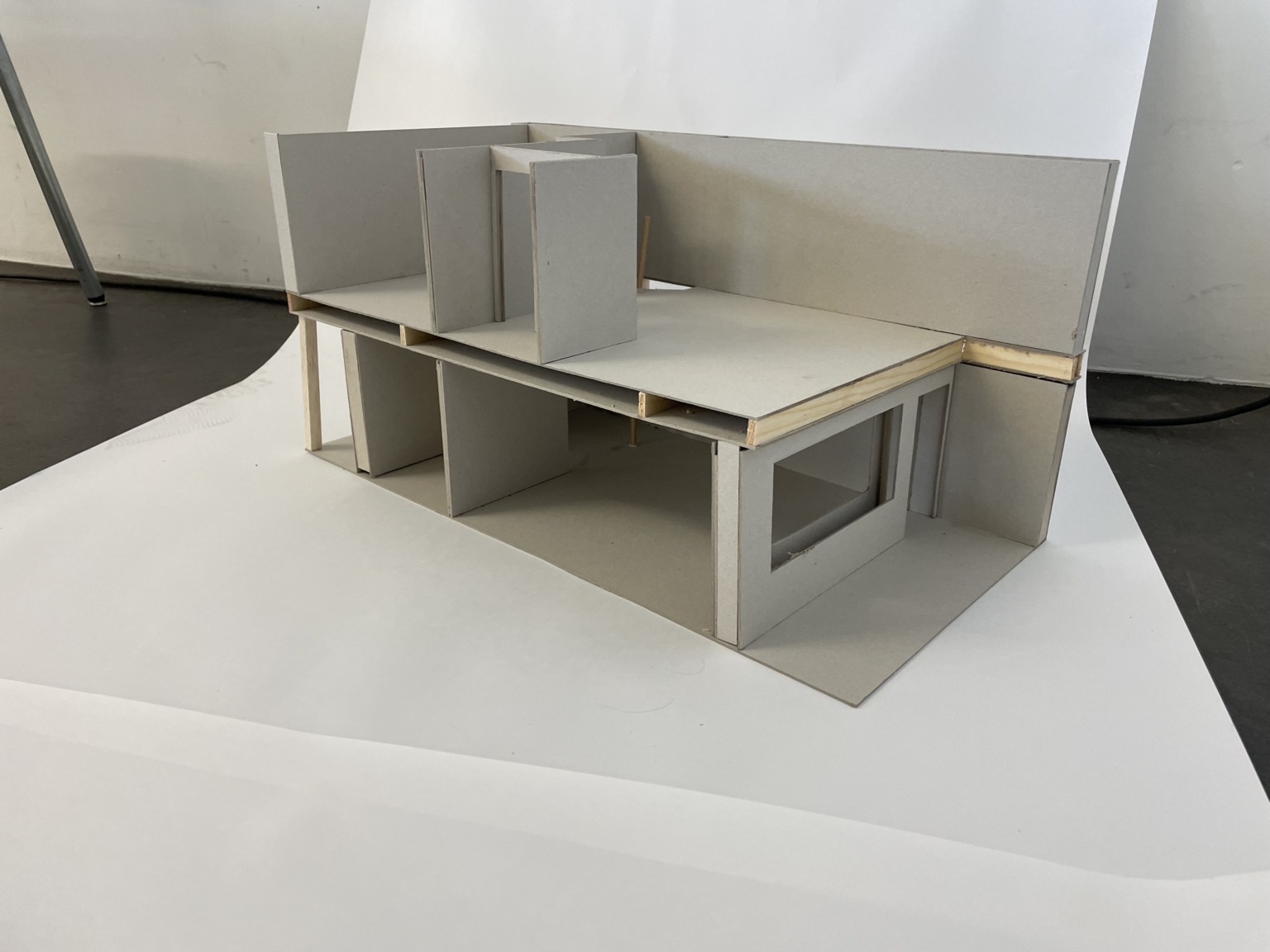 Aïre, Geneva
Immeuble Vista is a residential building block situated on a slope towards the Rhône. The building is defined by two opposing sides, one characterised by a pergola access and walls with few openings facing the street, the other by big window openings and private balconies towards the open field.
Immeuble Vista offers apartments for young professionals in various configurations. The maisonette characteristic is used to separate living and resting areas between the different levels. The living spaces are arranged on the southeastern facade of the building, capturing the natural light and offering a panoramic view of the Rhône.
In the lowest level, the inhabitants can find a communal kitchen and dining area. Through the window facade towards the river, the garden for vegetables, fruits and herbs become apparent. These spaces invite the residents to harvest, cook, and eat together.