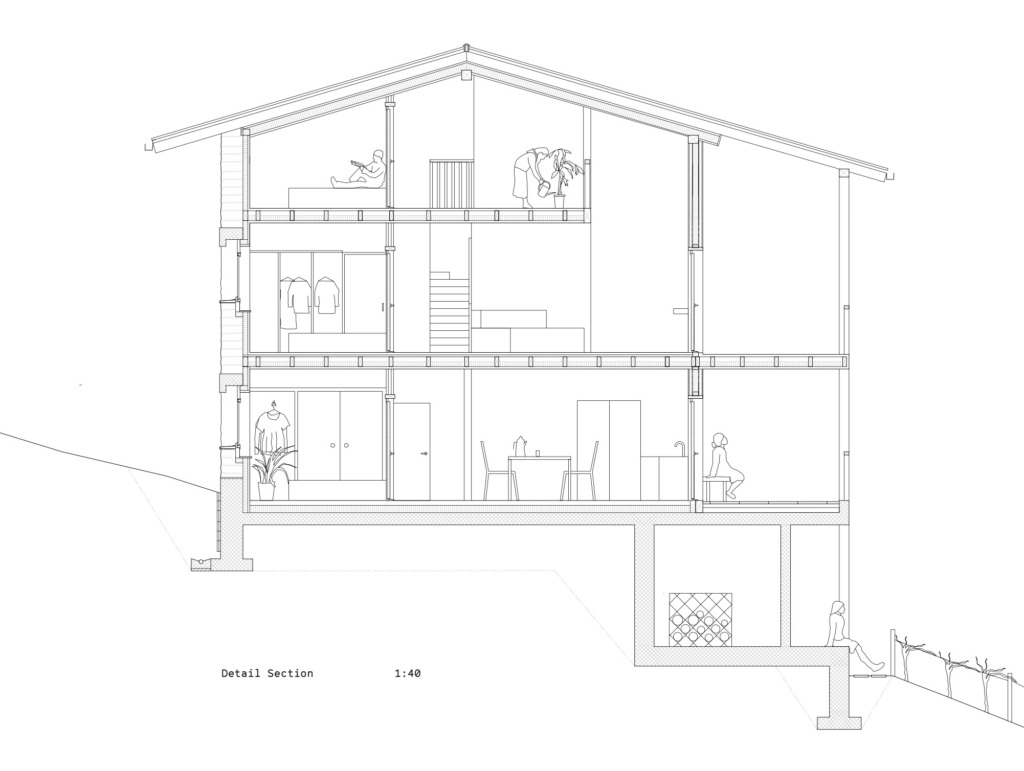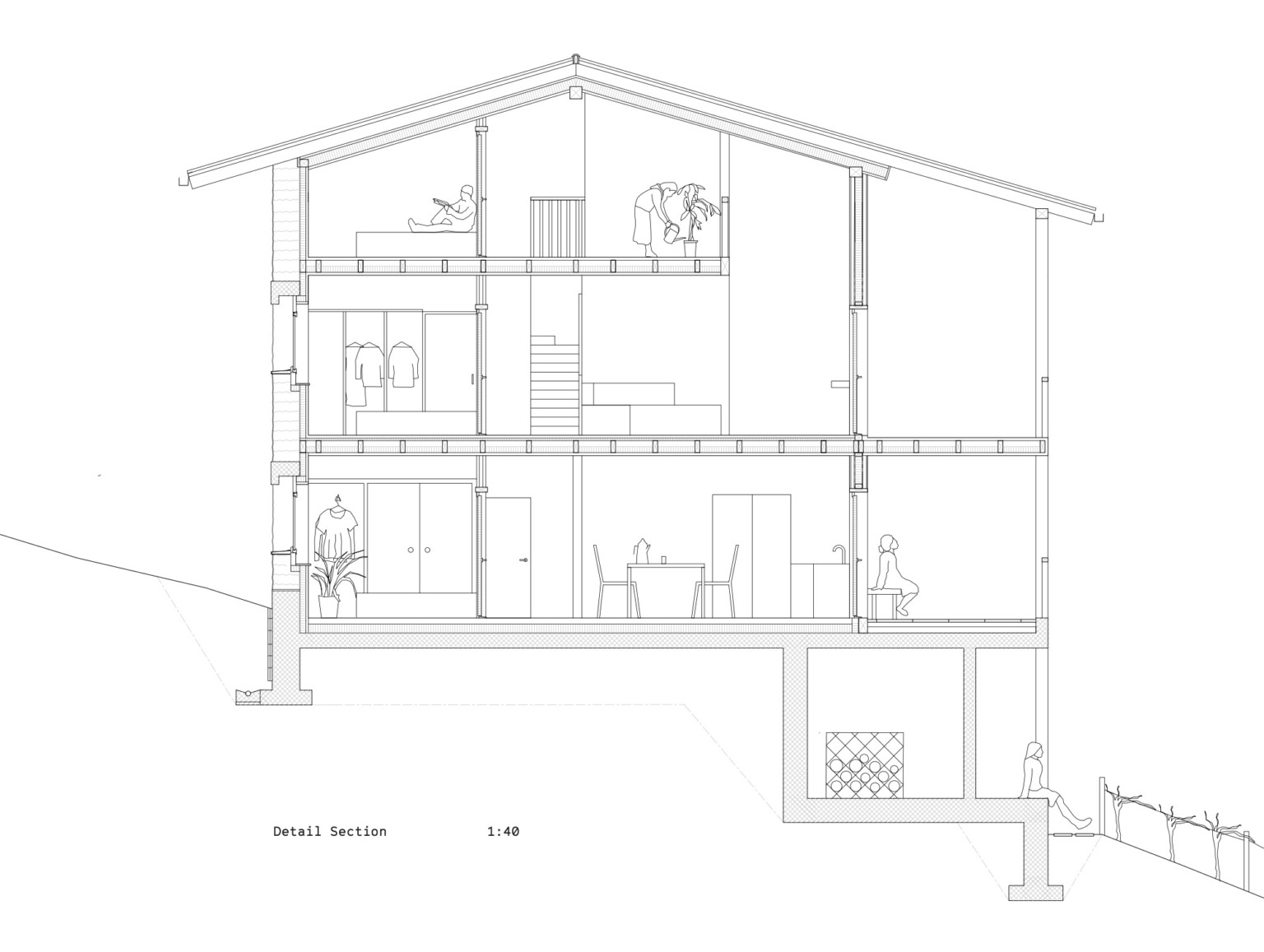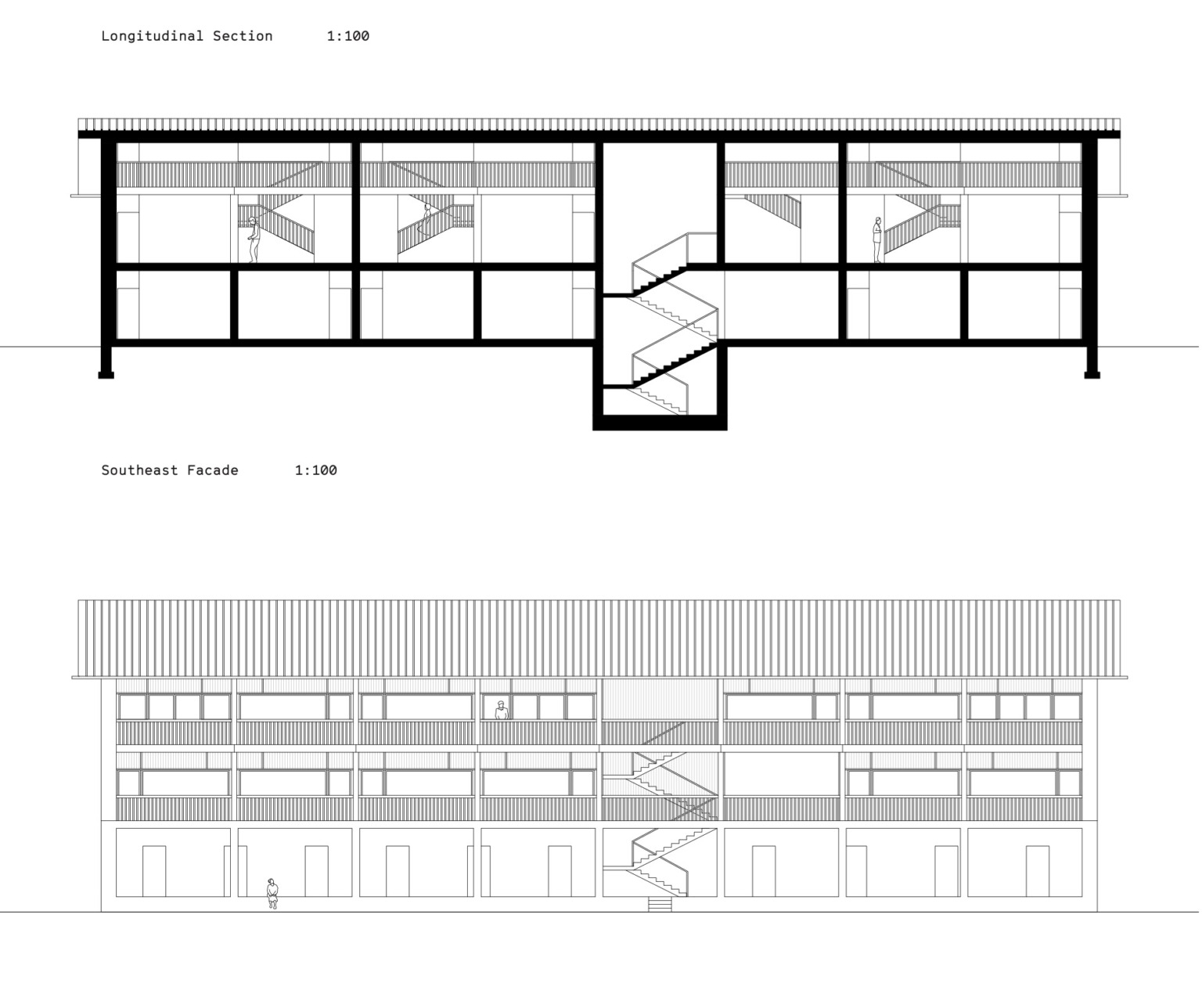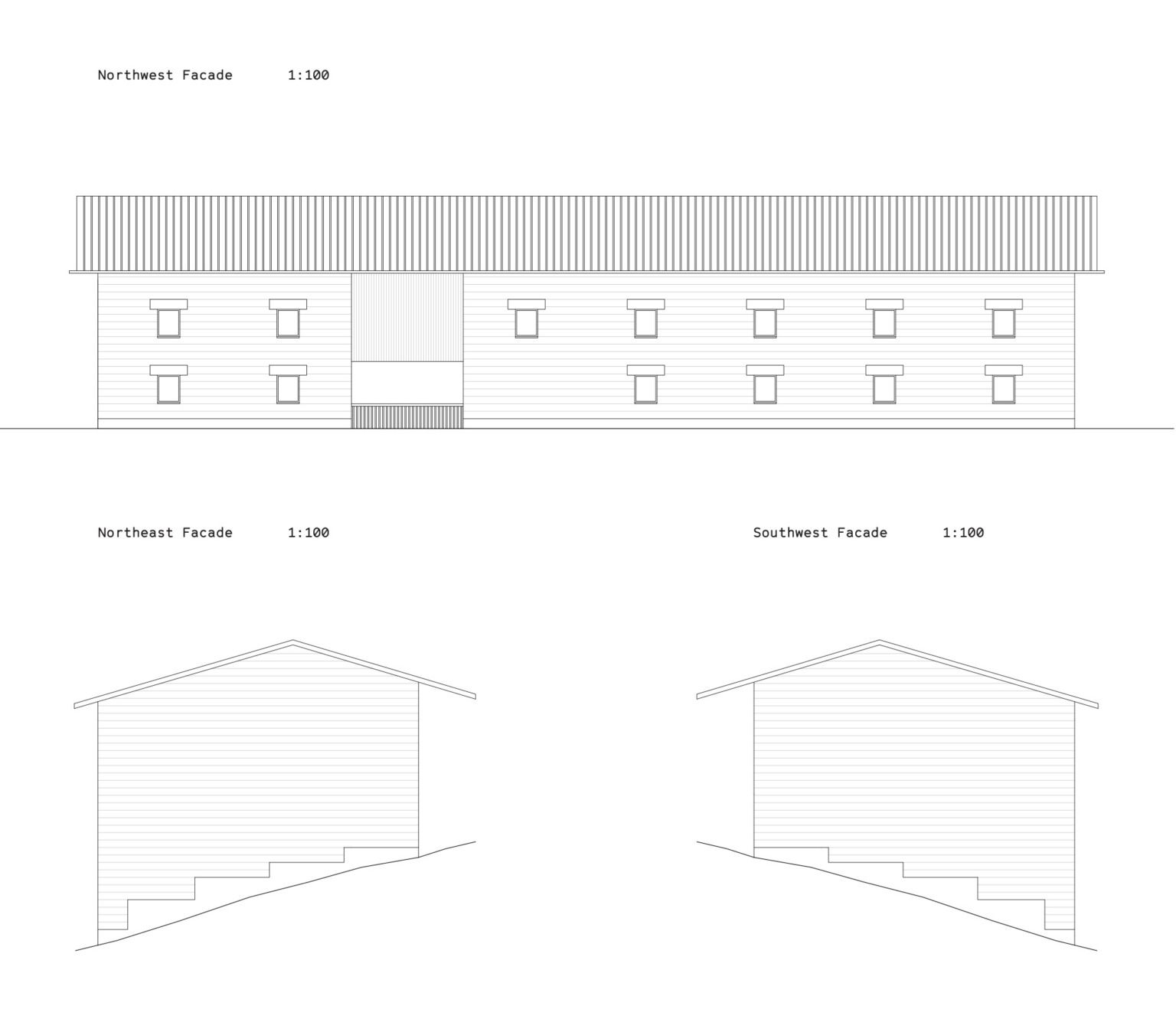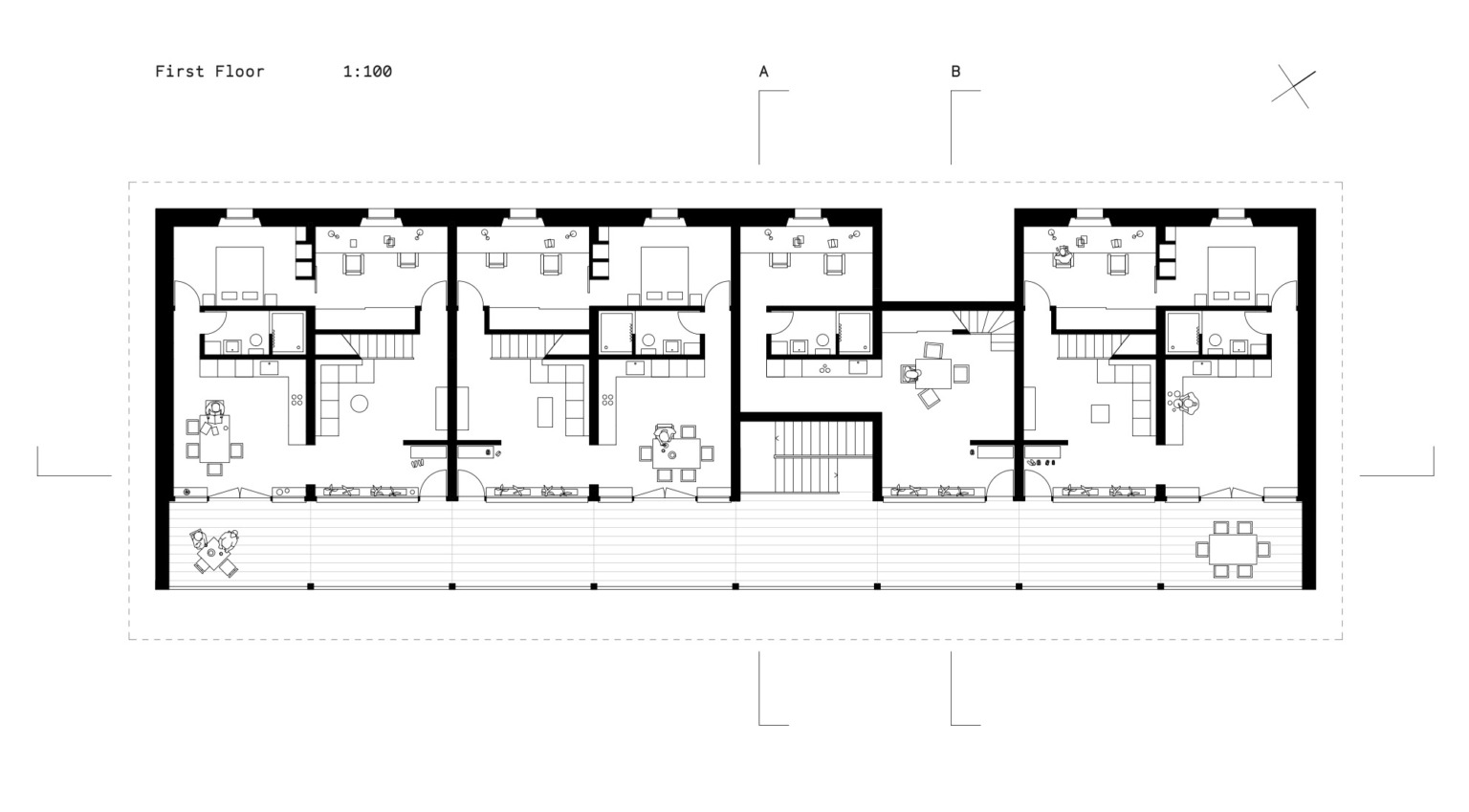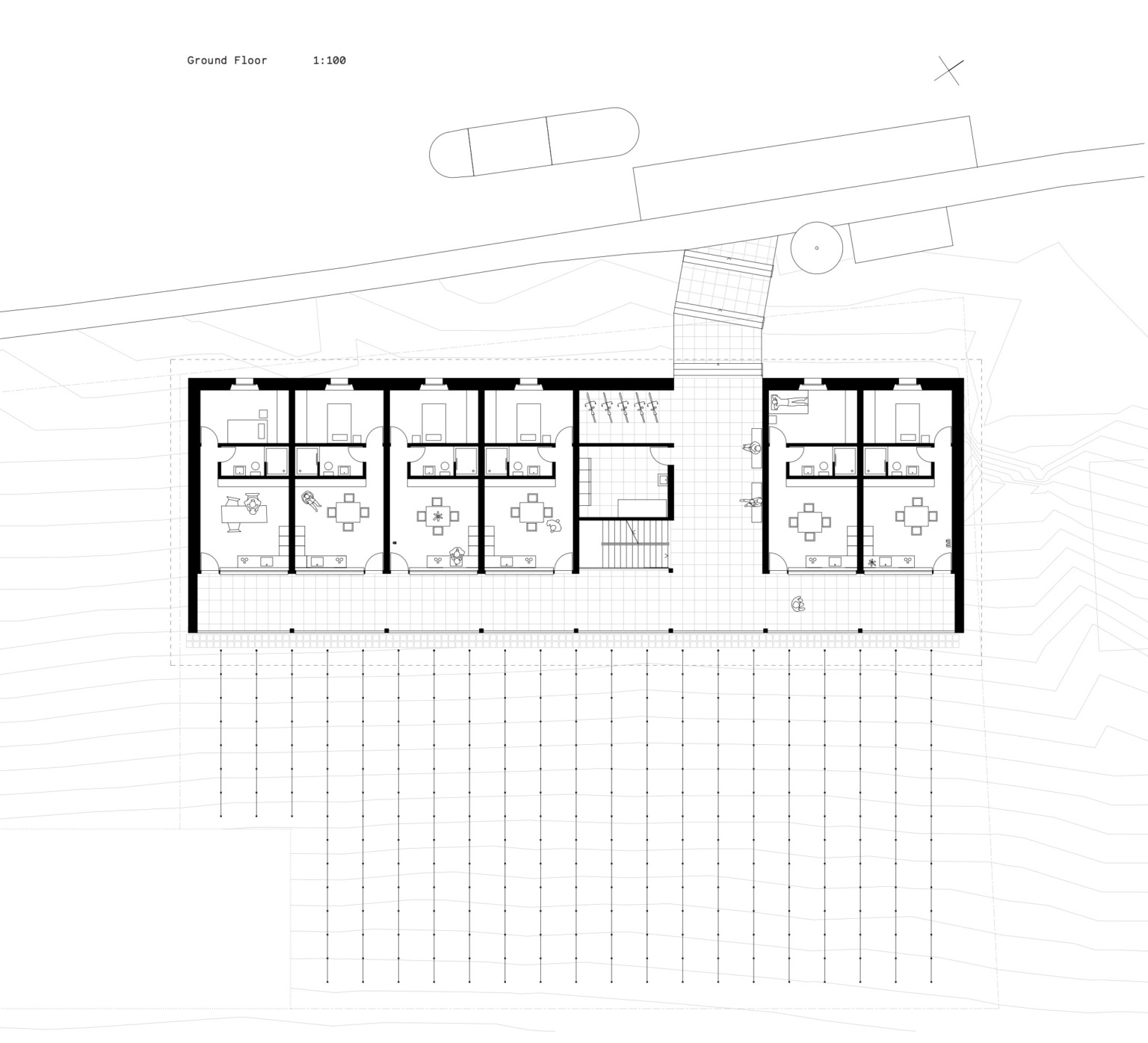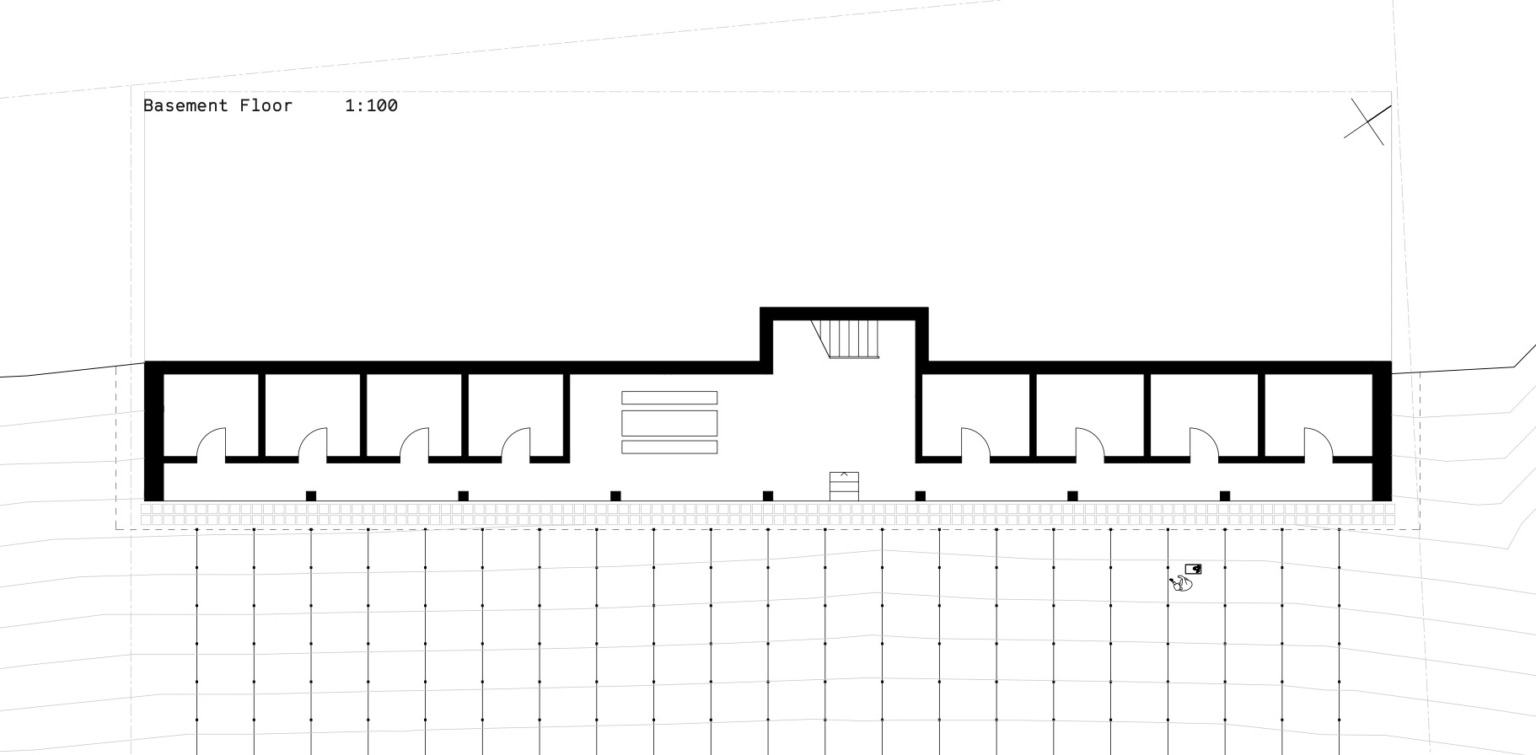 Aïre, Geneva
This House is made of exterior rammed earth walls and is a proposal to accommodate families and elderly people. It is situated in the suburban area of Aïre in Geneva and lies on top of a slope, over-watching the river Rhone.
The building is orientated according to the strong wind coming from the Lac Leman, known as Bise. The house protects itself with the massive earth walls. It opens towards the south-east to welcome the morning sun. The thick walls also protect the interior from the street noise and create a barrier between public and private.
This house aims to bring different kind of people together under one roof. It offers studio apartments on the ground floor and maisonette apartments on the top floor. The apartments connect to one another via a loggia, remembering the typology of rural farmhouses in Geneva.