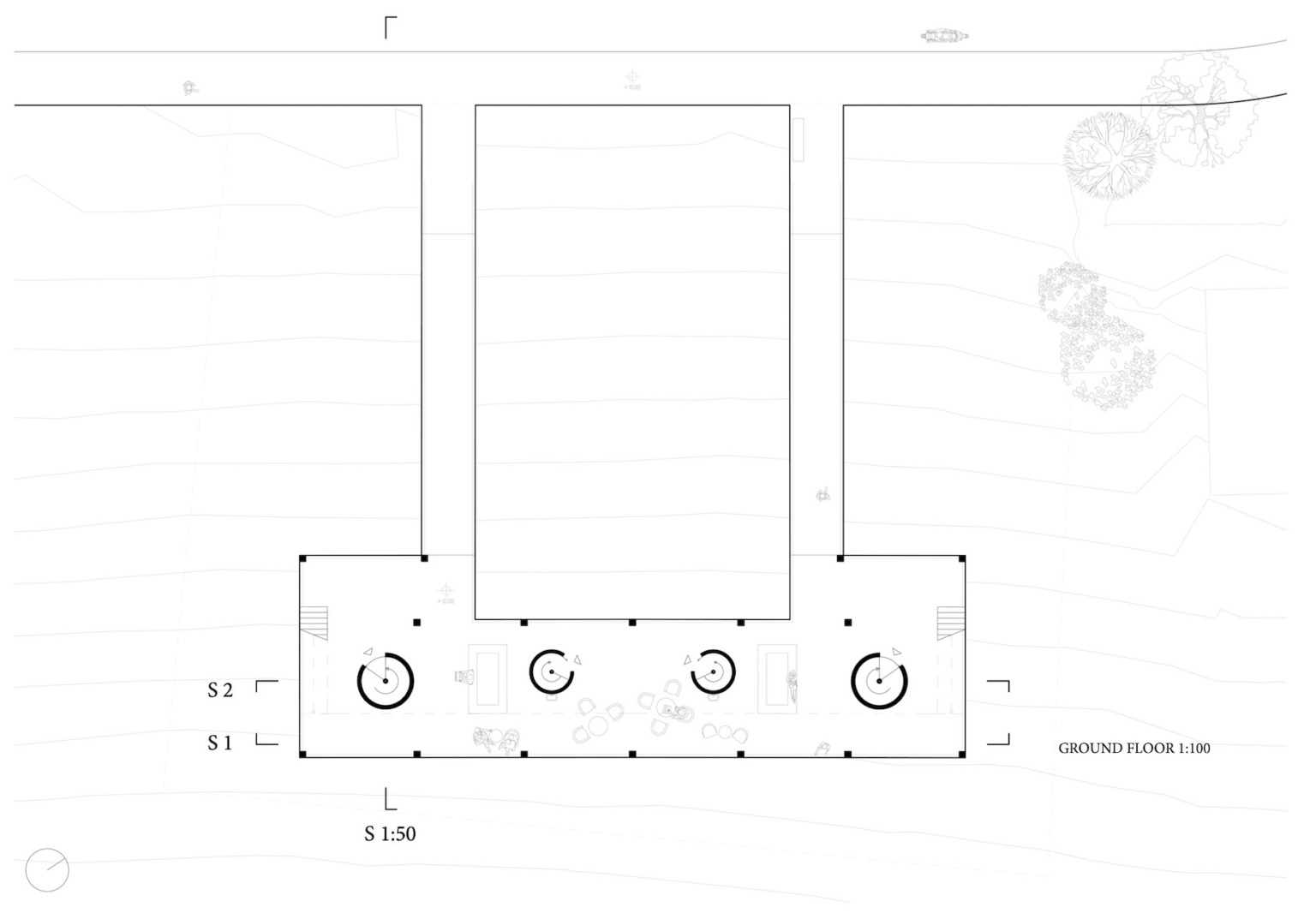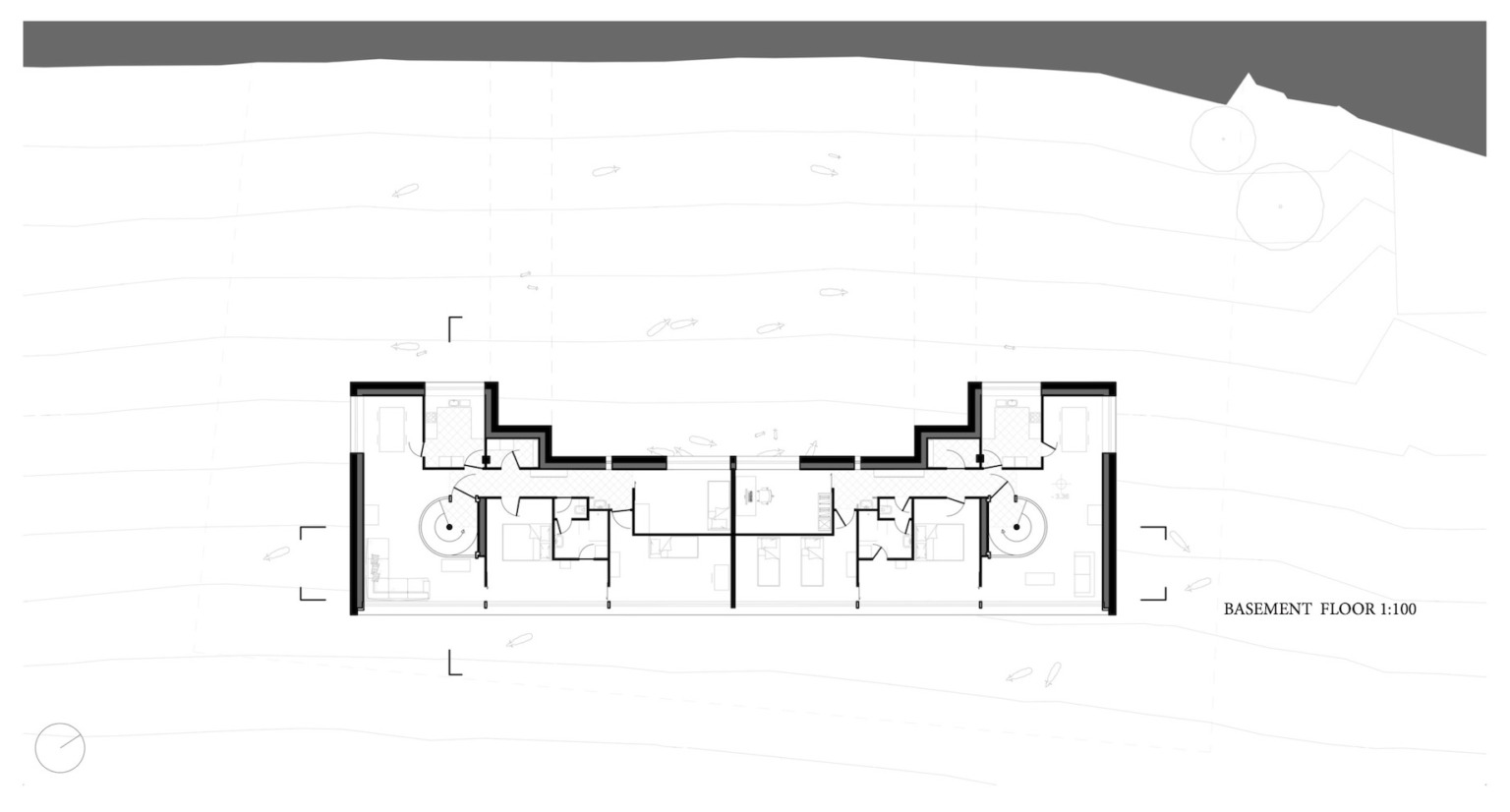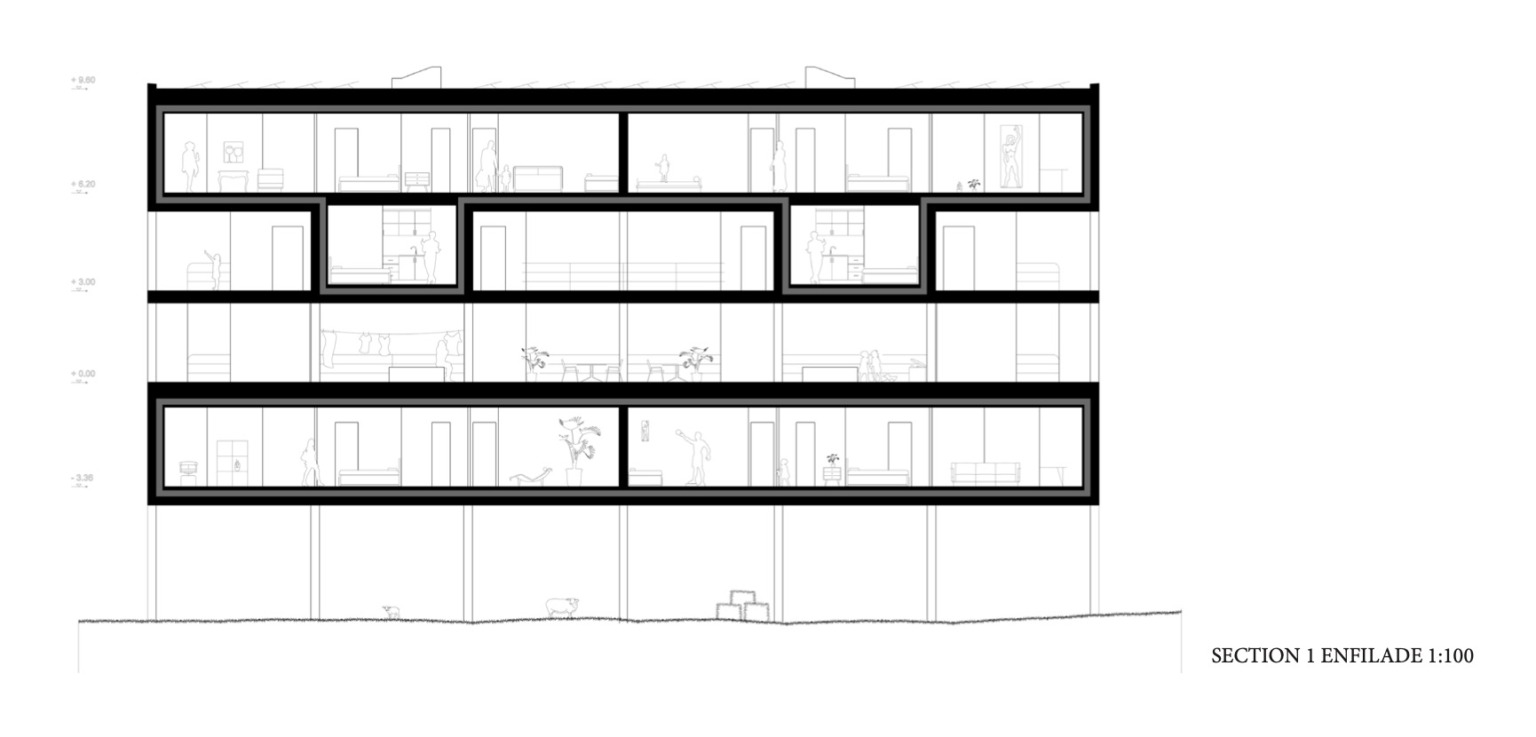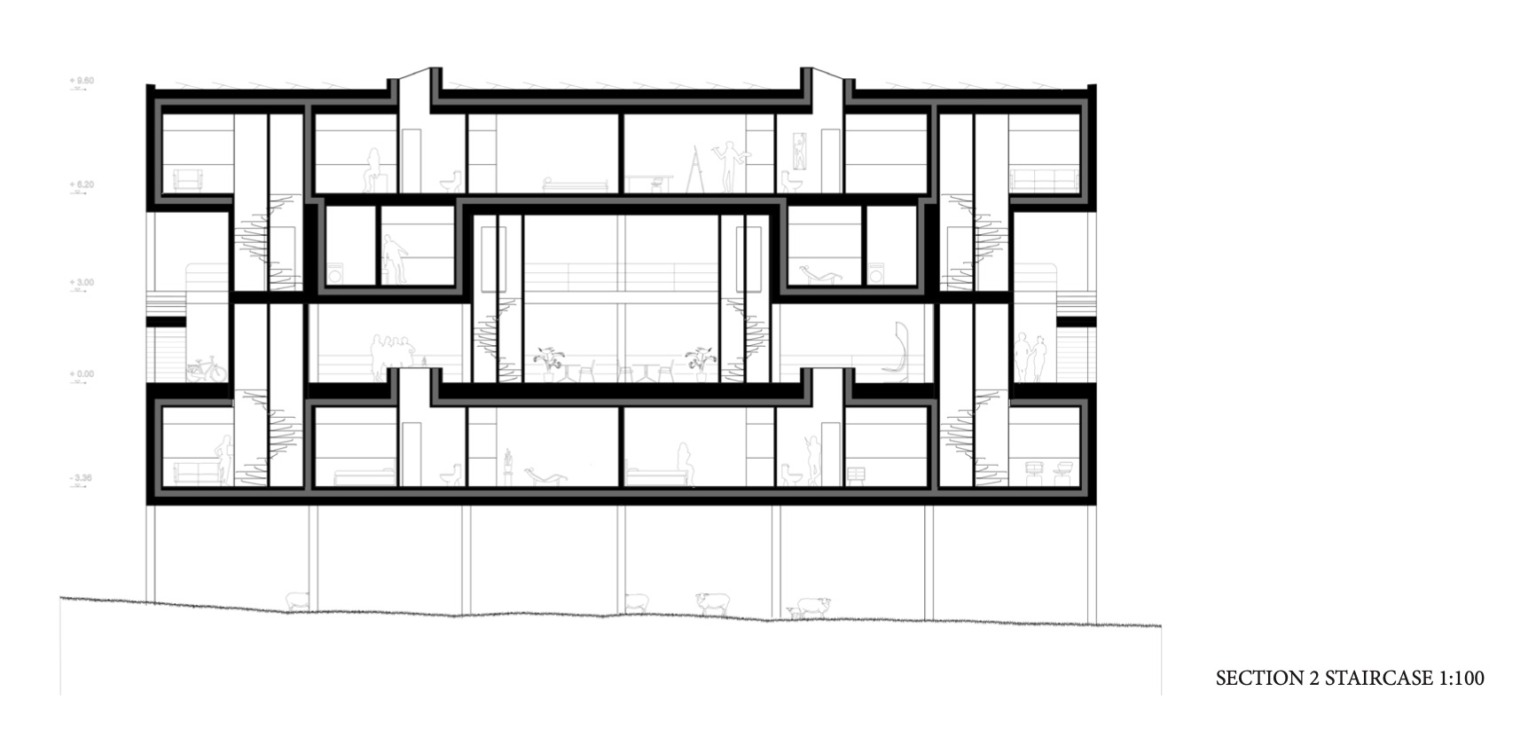 Aïre, Geneva
The project is based on the idea of Le Corbusier's "Living Machine" from 1925 and his Unité d'habitation. The design follows both Corbusier's five points of architecture and the layout of my case study house, the Villa Ruf by François Quetant.
The communal as well as the private life takes place under one roof. The communal public space extends until the street thanks to two elevated adjacent paths which, due to the levelling of the terrain, bridge the green meadow without interfering with it. The residents feel the atmosphere of a ship gliding gently over the Rhone.
As a wall construction, I opted for interior insulation and concrete on the outside as a supporting structure in order to use less material than with a double-shell concrete construction and still being able to express a purely structured concrete outer facade.