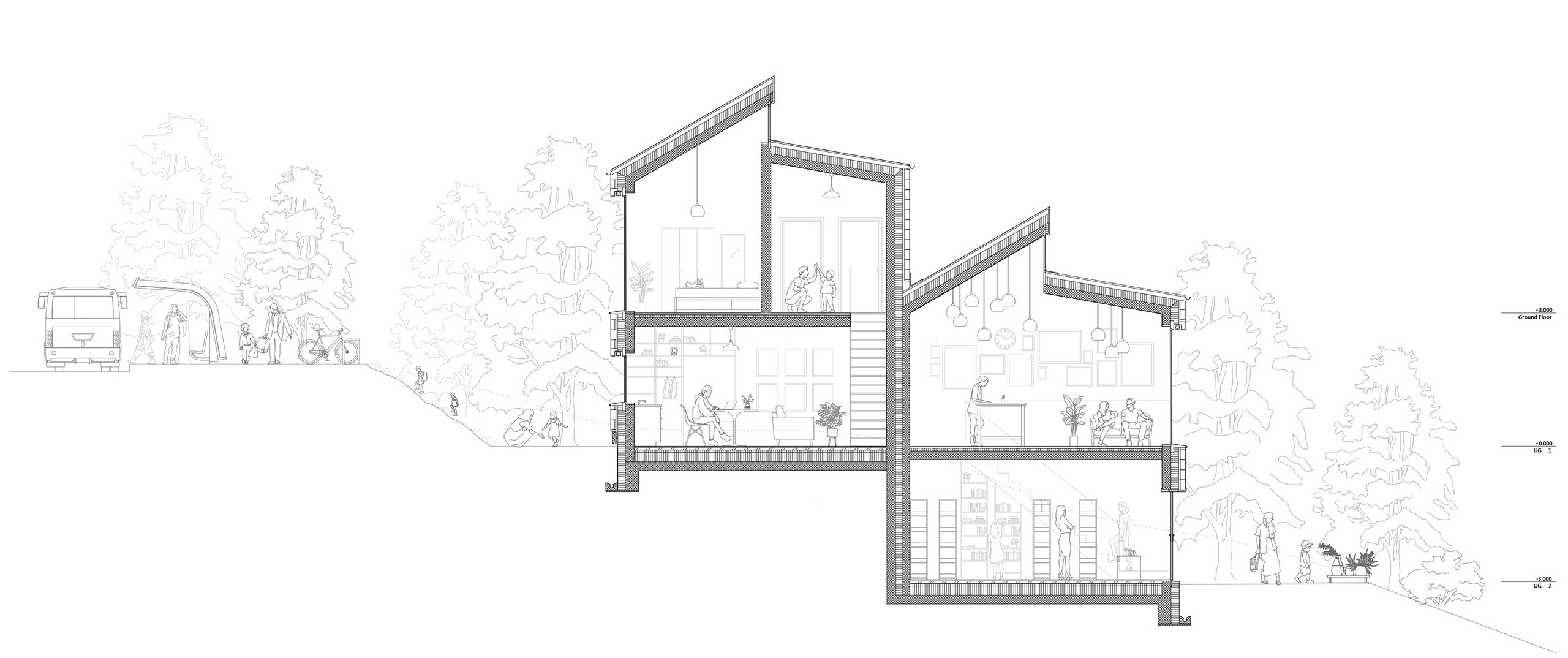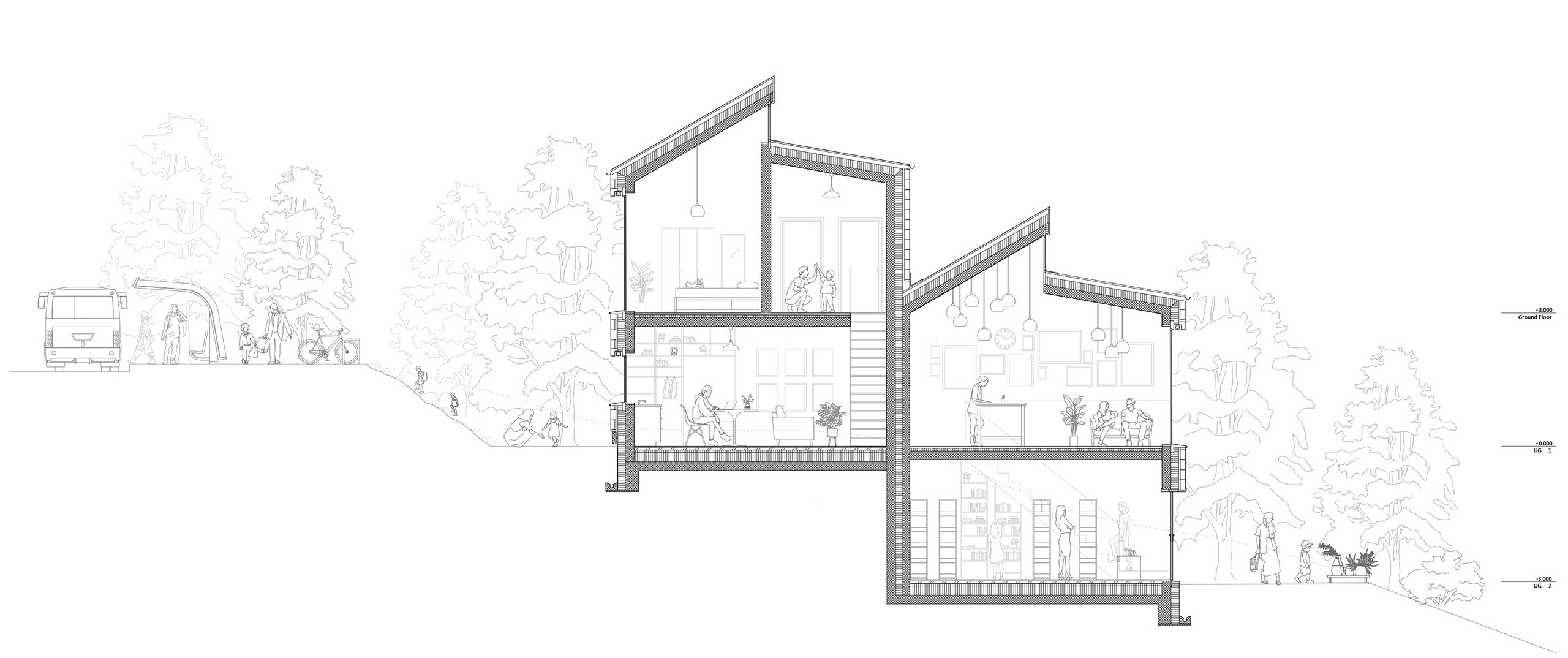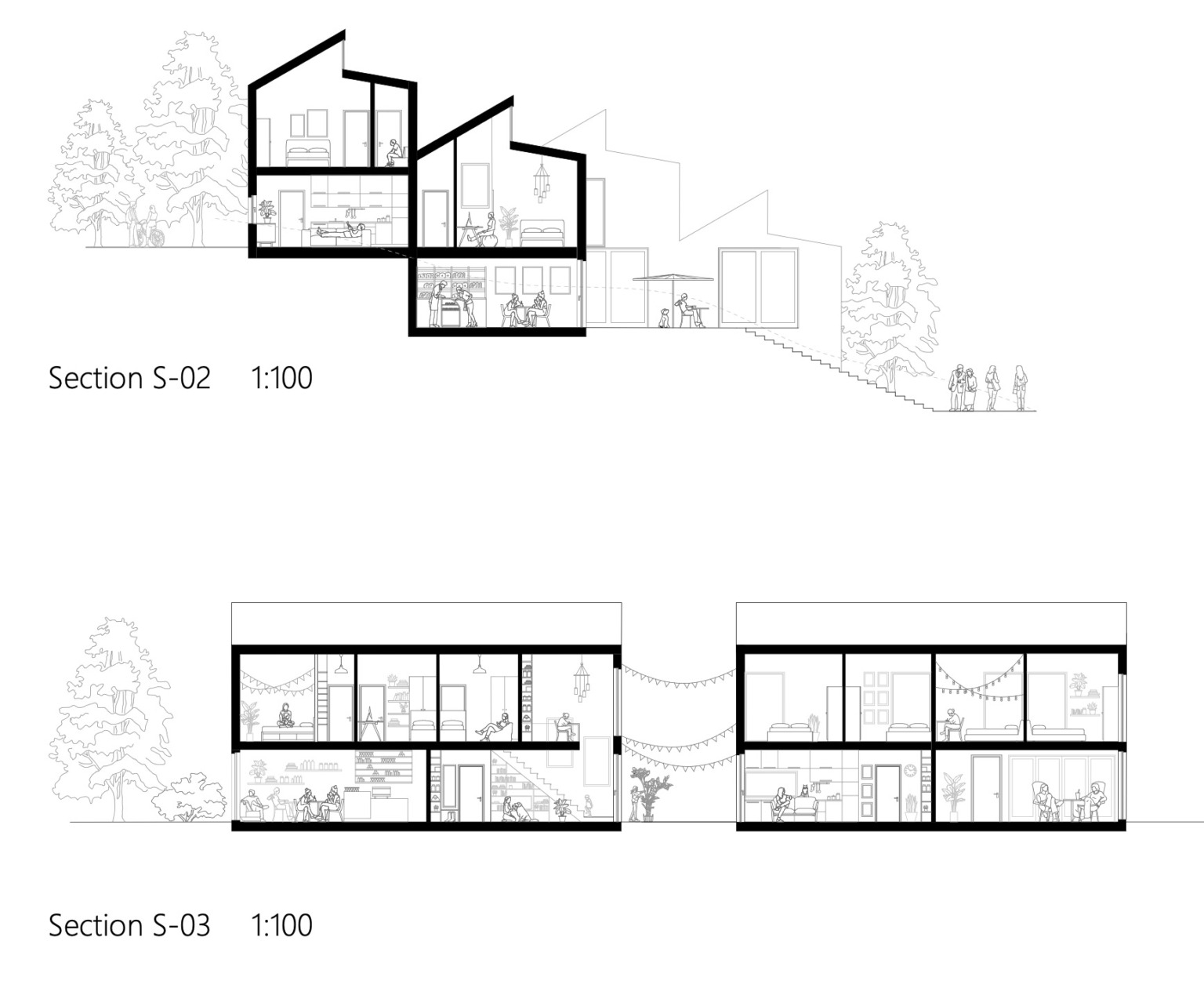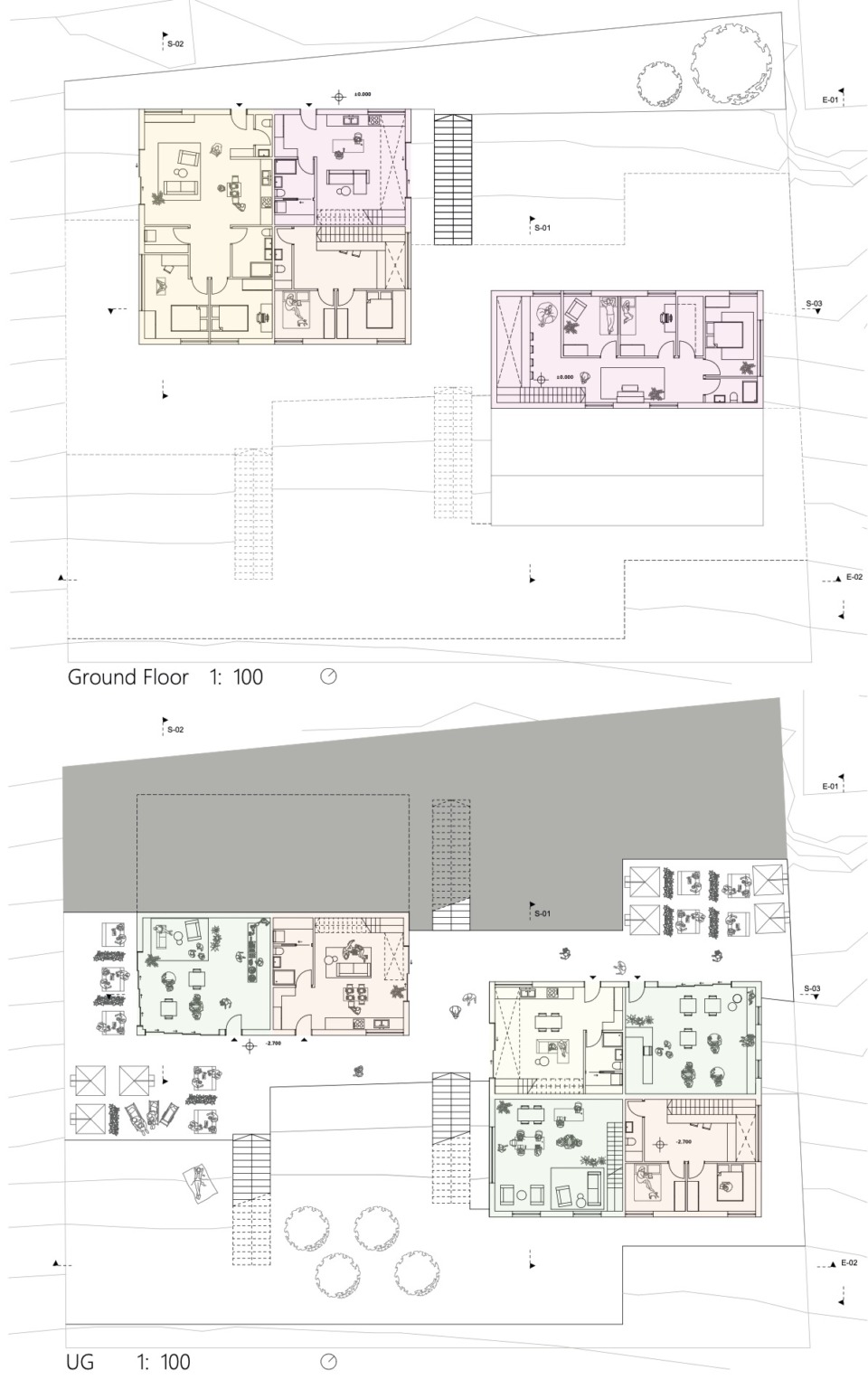 Aïre, Geneva
A combination of different apartments and maisonettes create an exciting composition that can be used by a variety of people, such as young professionals, families and elderly.
During the cold winter months, the stepped roof allows sunlight to enter, warming the interior, while during the summer, it turns into an outdoor space, which at the same time ventilates the interior.
Various age groups are invited to spend time in this interactive space, which includes a cafe, bakery, and media library. The formal language of the building composition plays with contour lines and uses stairs to ascend platforms, as if climbing a mountain summit.