Housing Complex with Green Space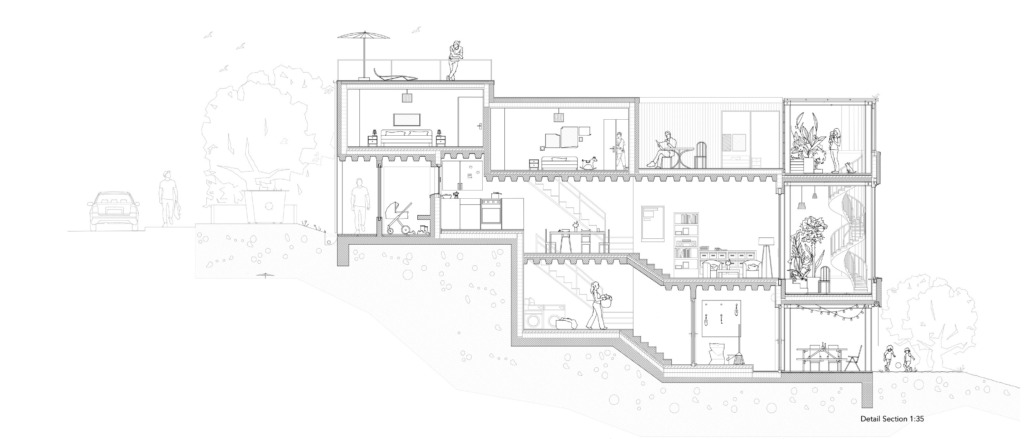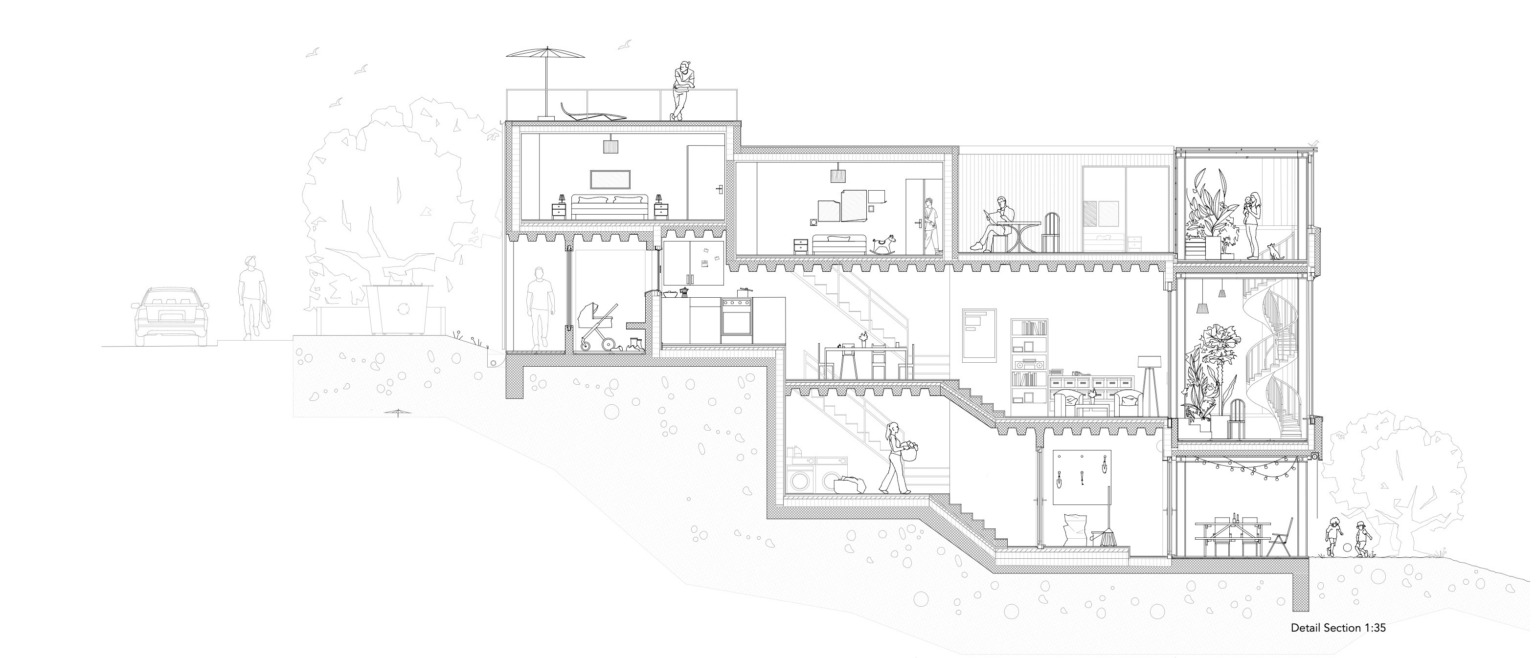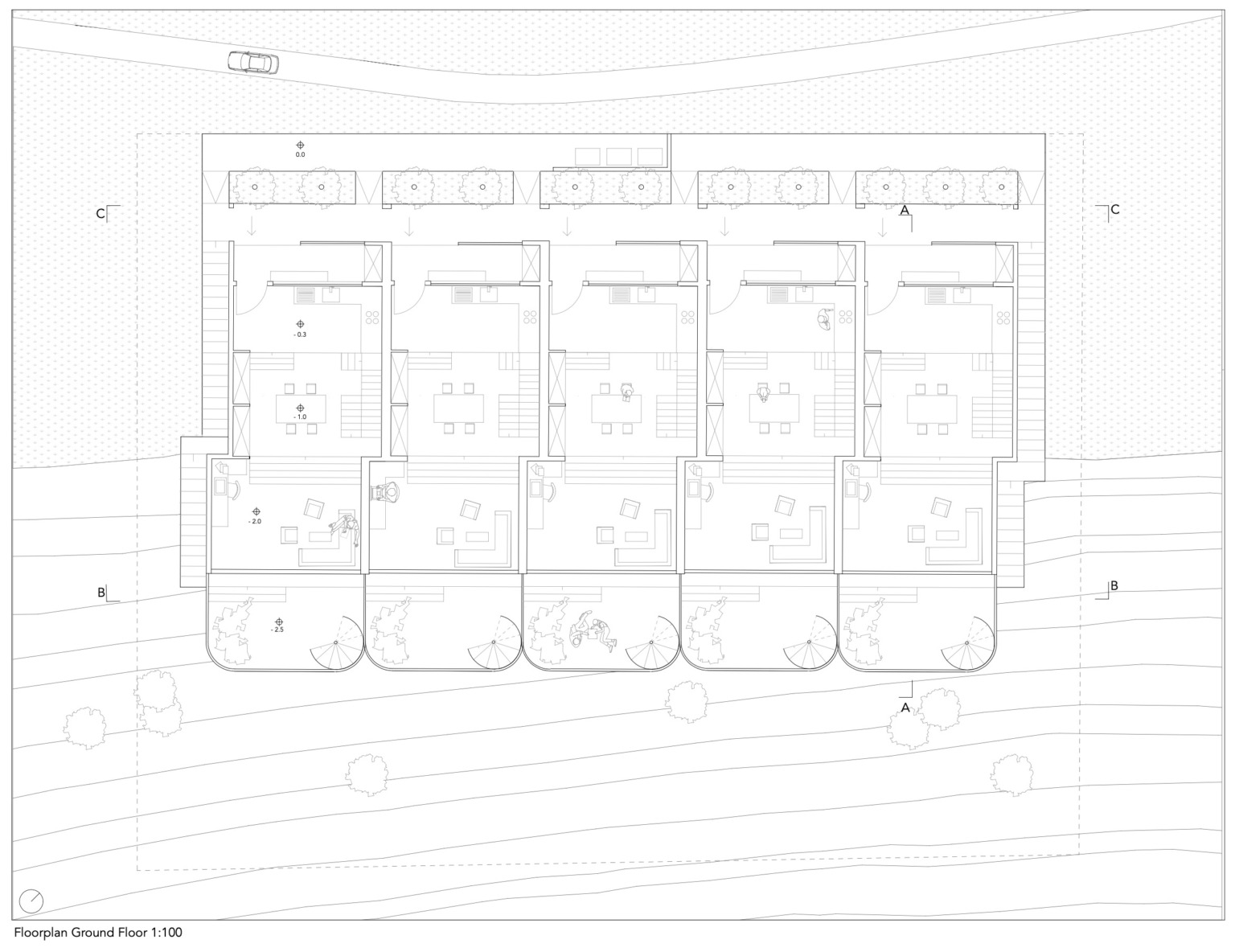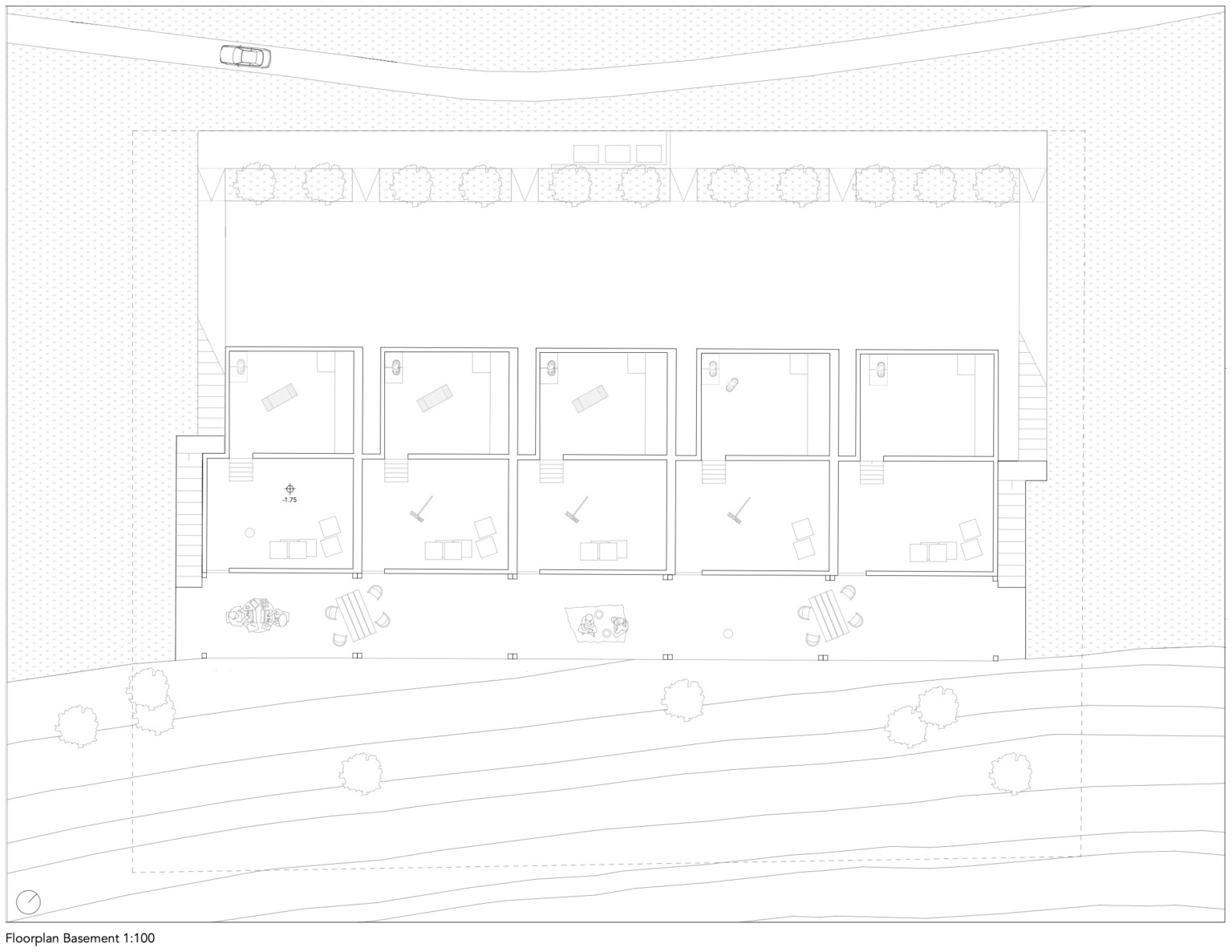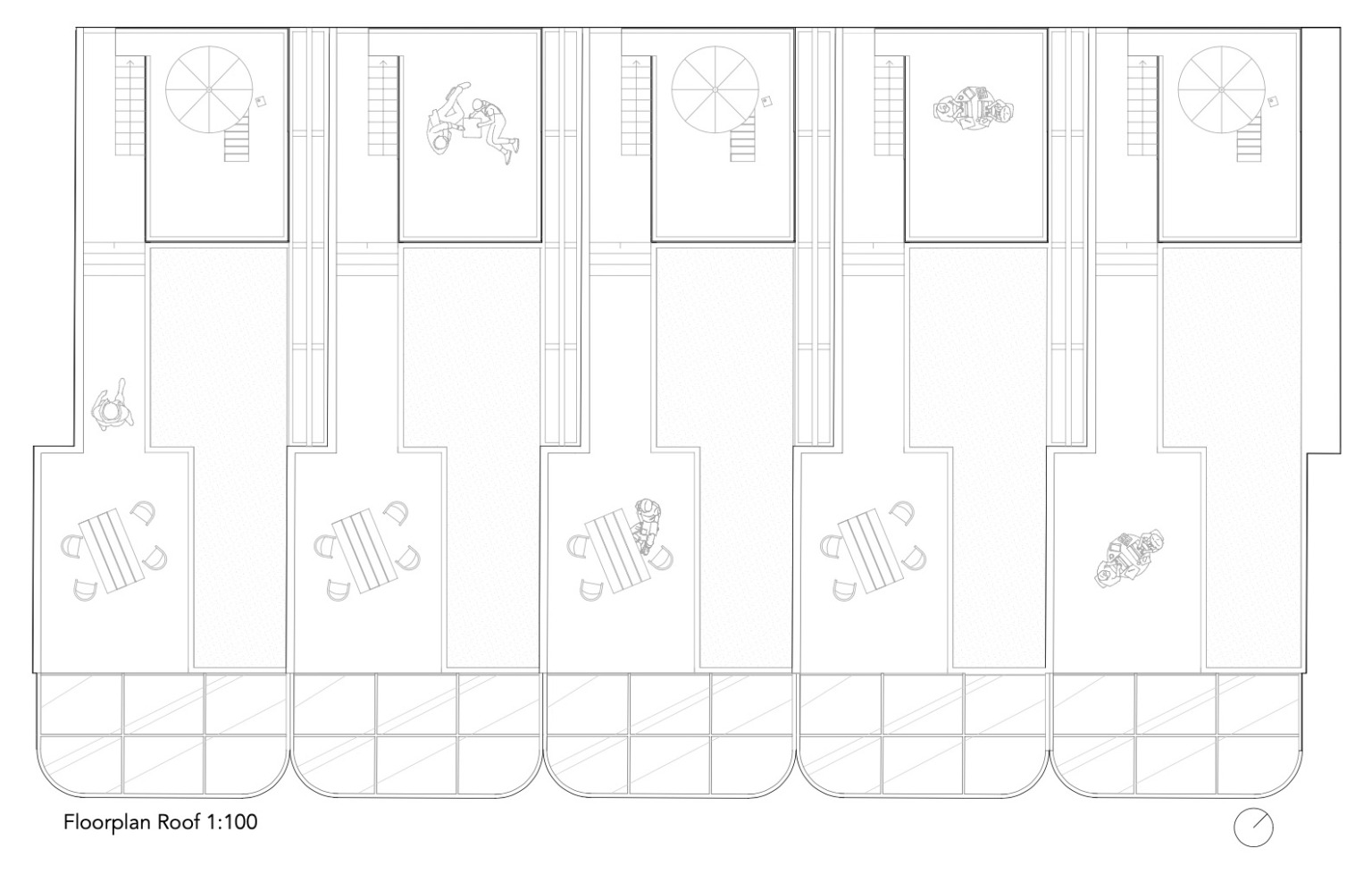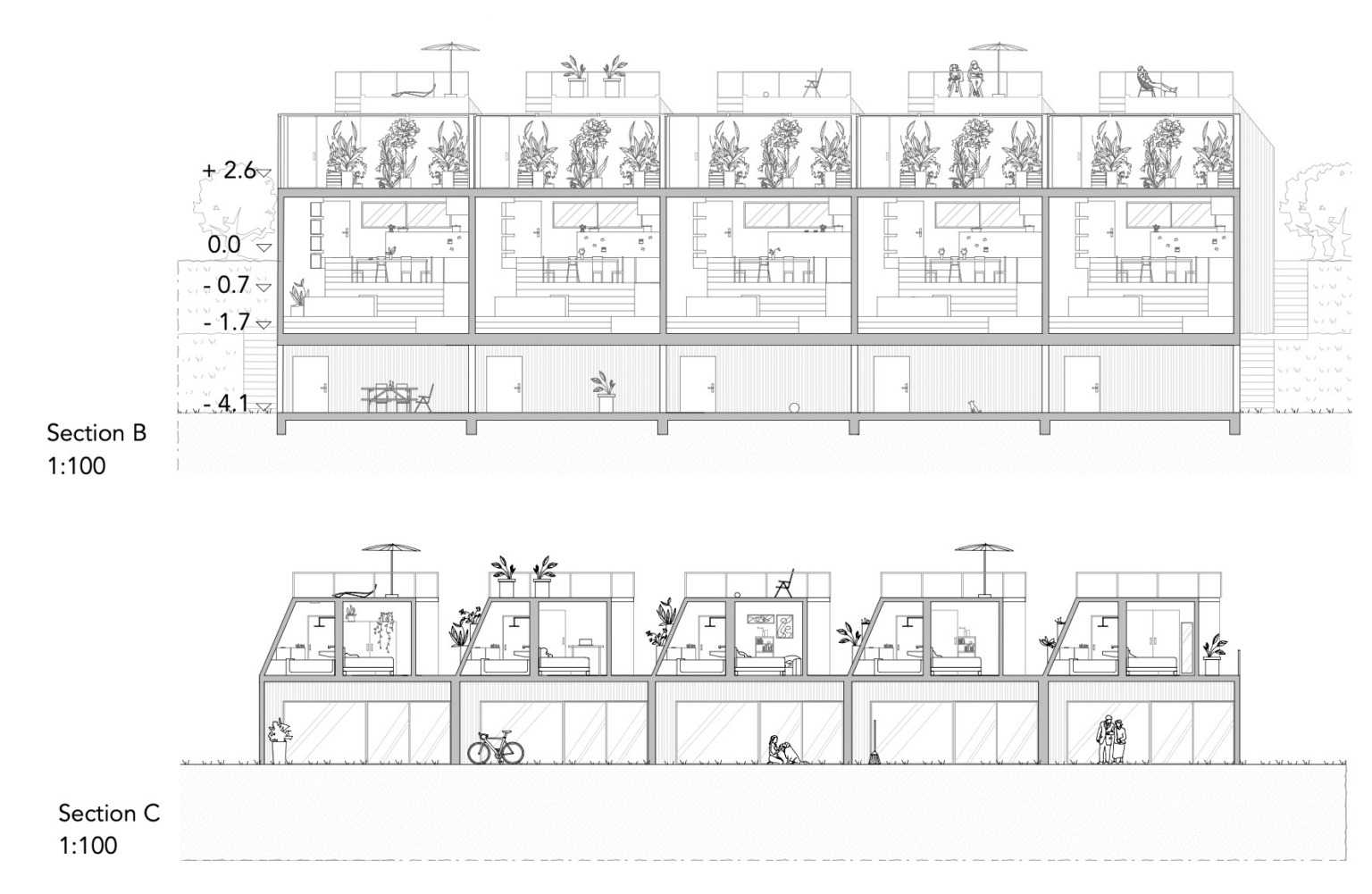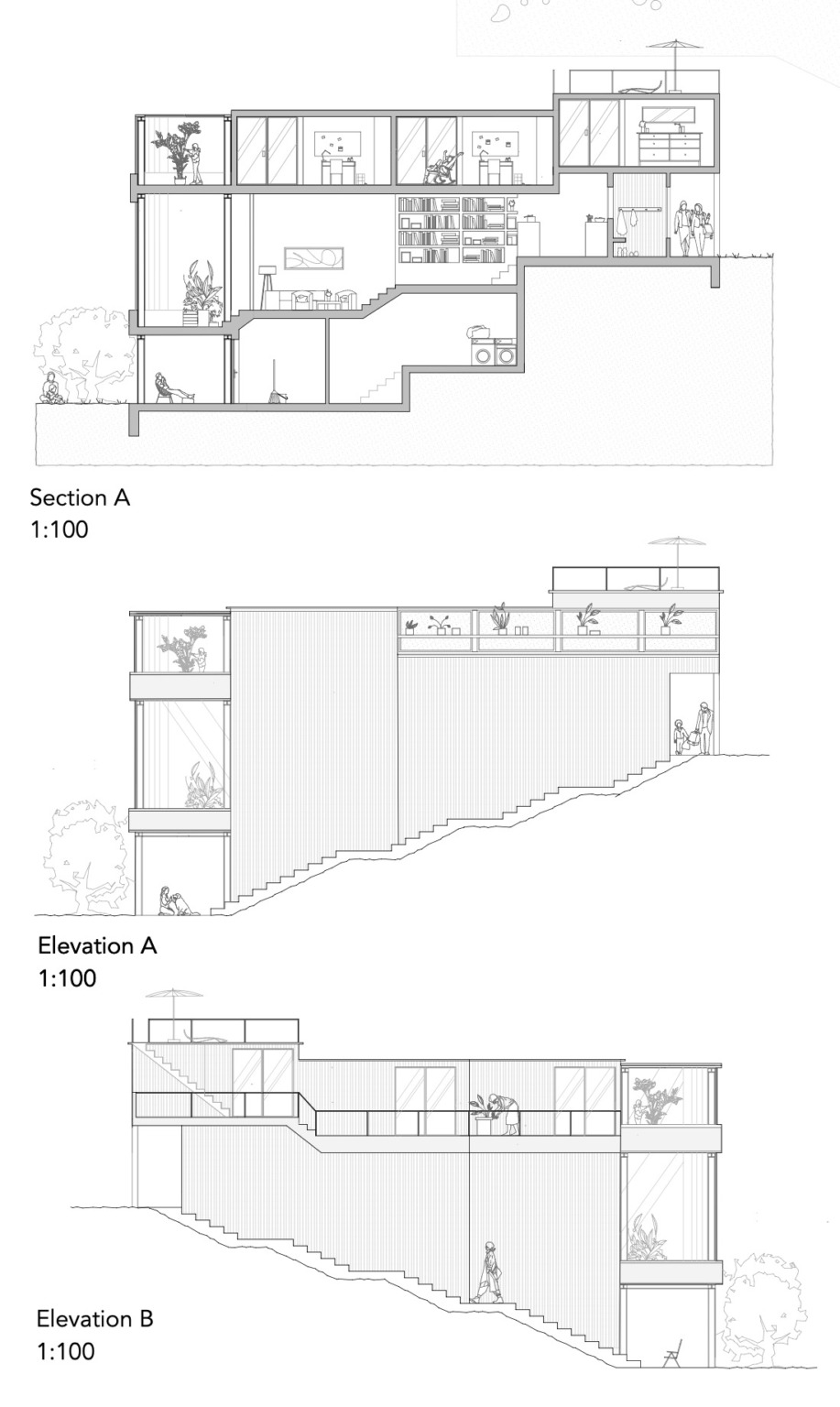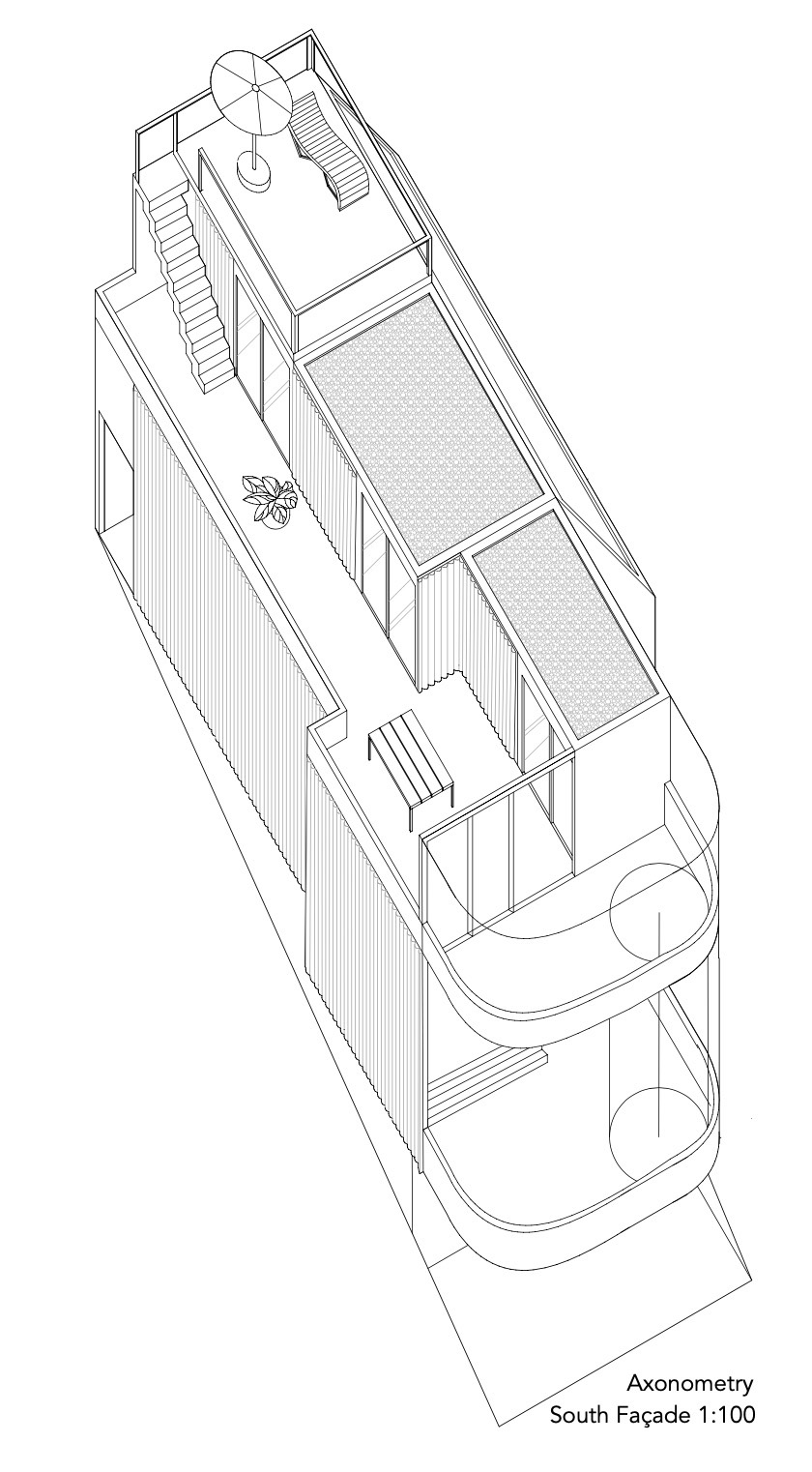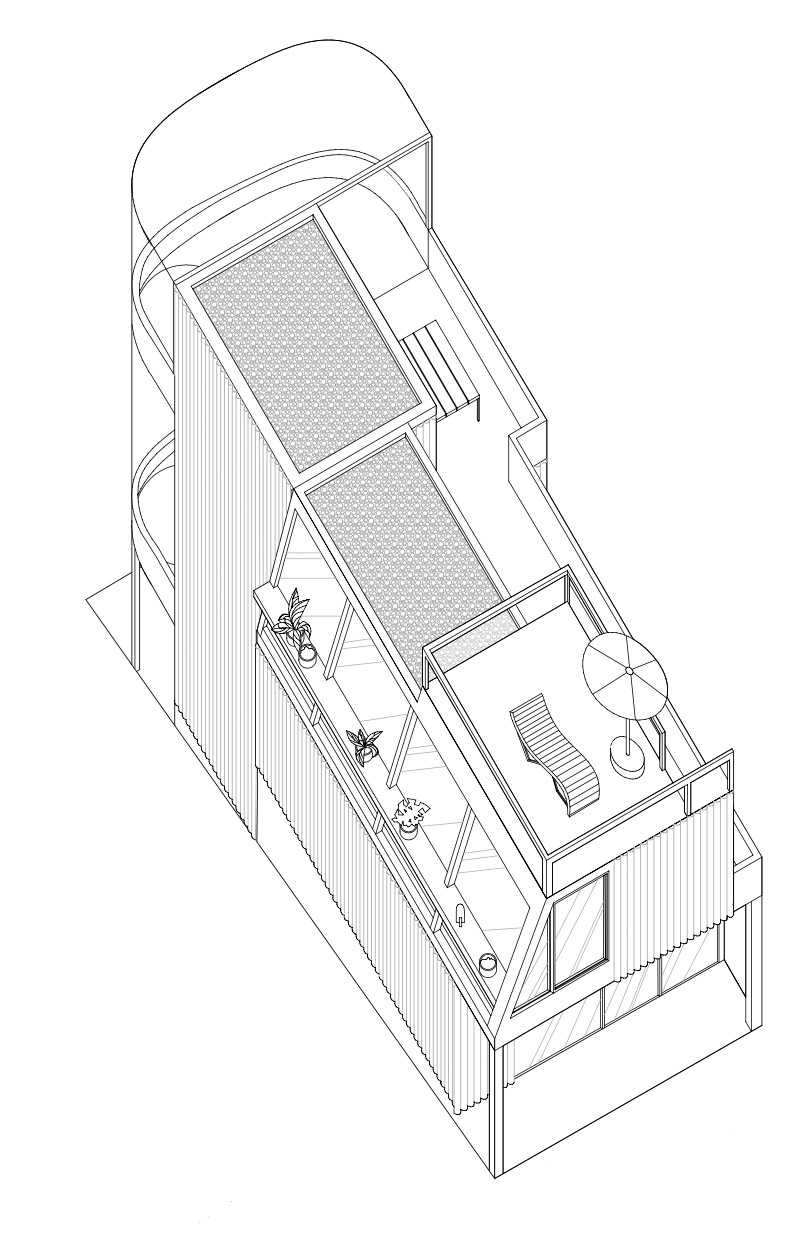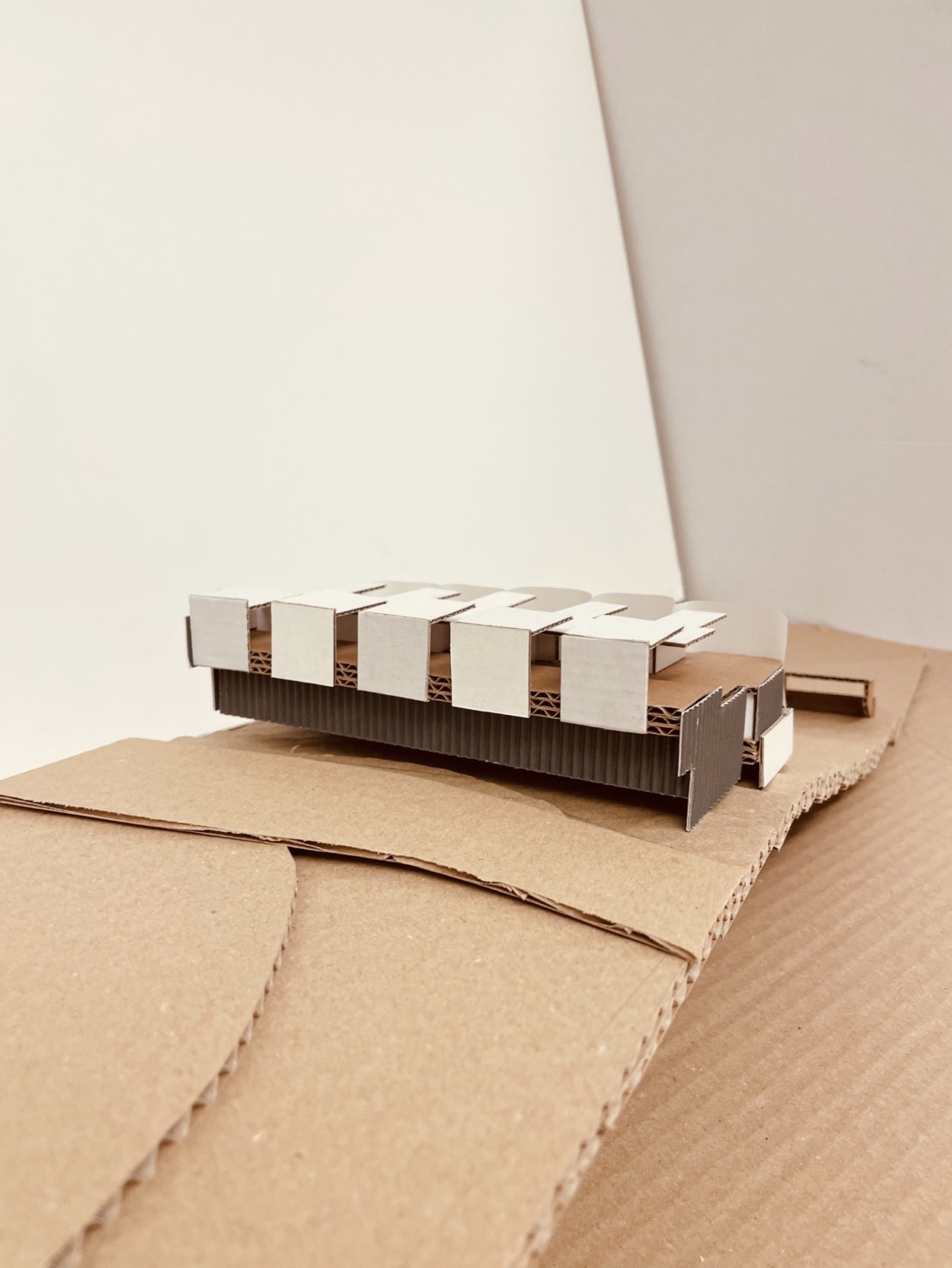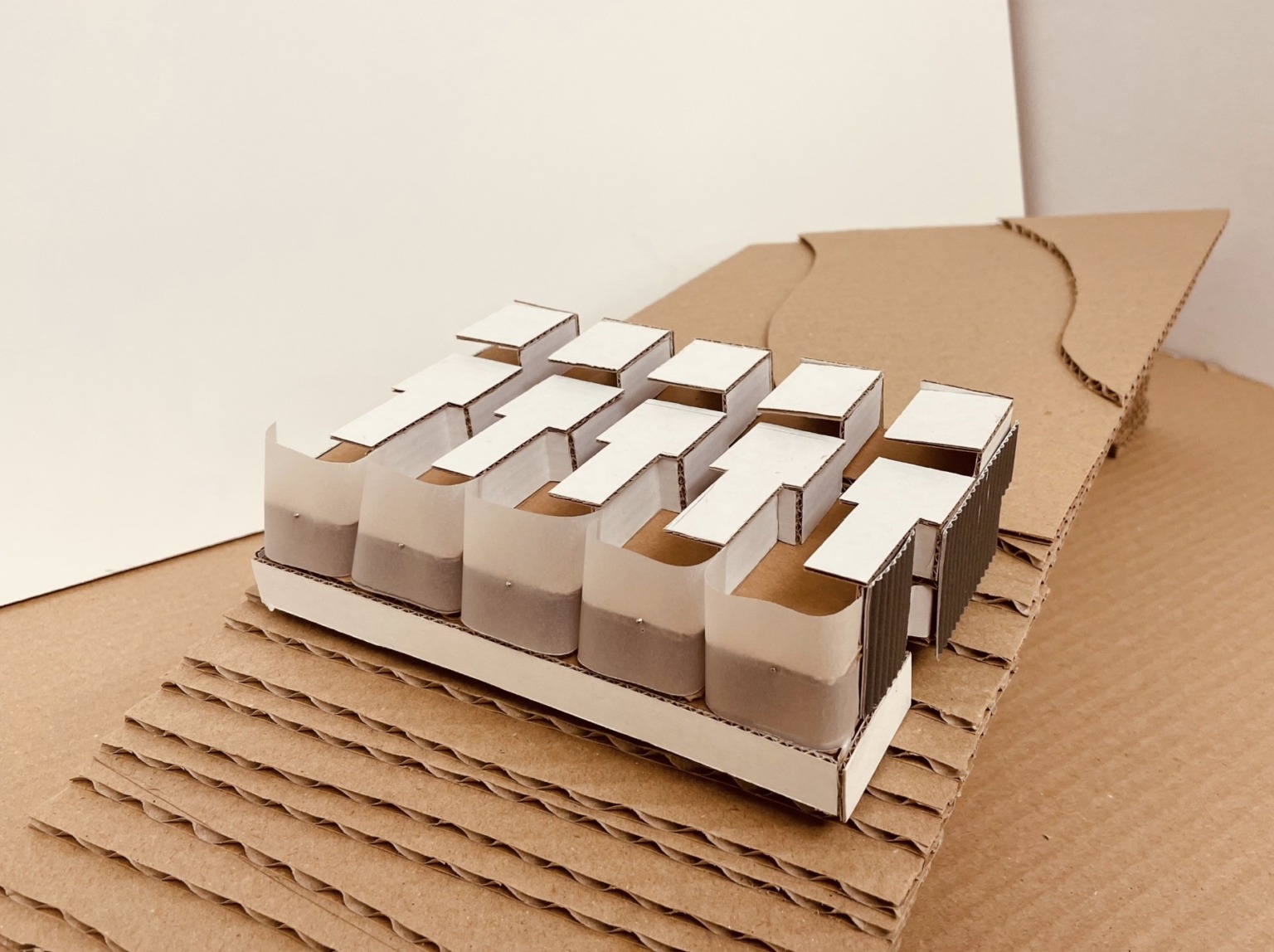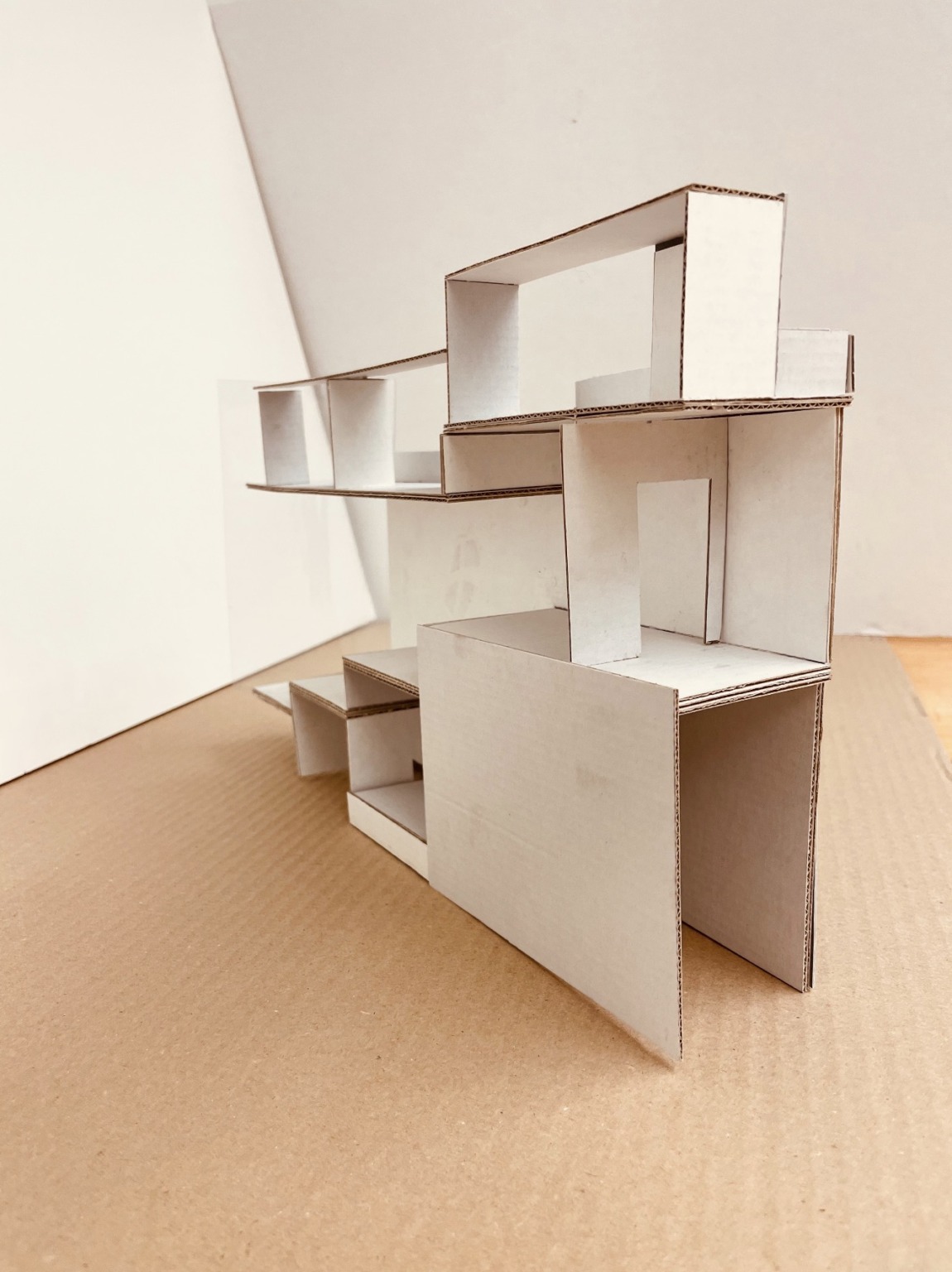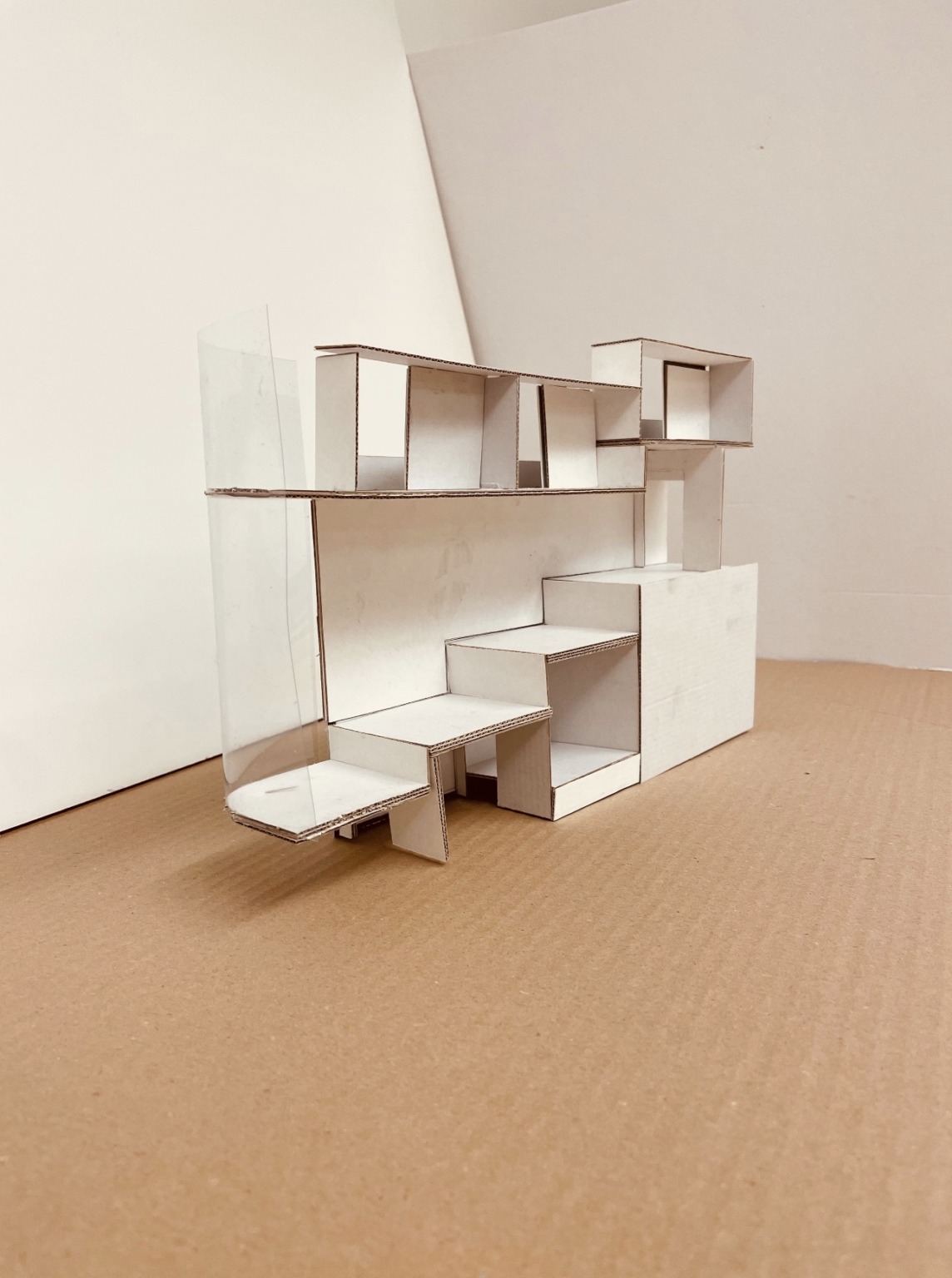 Aïre, Geneva
My proposal for the site is a repetition of family houses, all aligned along the top line of the middle parcel. The qualities of different elevations and numerous gathering places, which were before displayed in the Villa Unifamiliale, my case study house, are brought to a smaller scale and enrich the everyday life of the residents.
The green buffer space, is not only a way to add a special kind of lifestyle to the building, but also an interesting factor for the reflection of the light and the view.
Since the residents can see the view through all the ground floor, the green space adds a twist to it. The main concept is the concentration of the openings mainly to the green space and the entry.