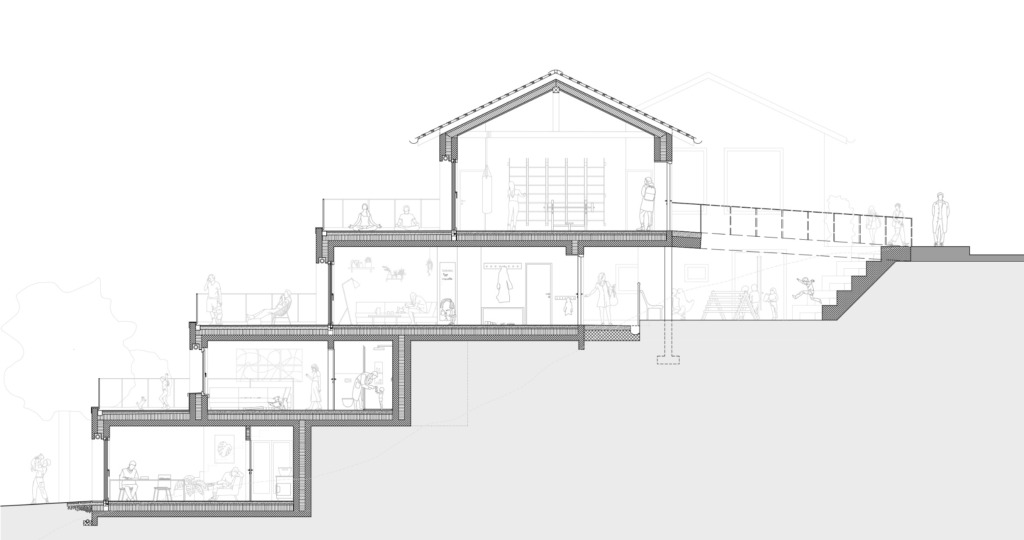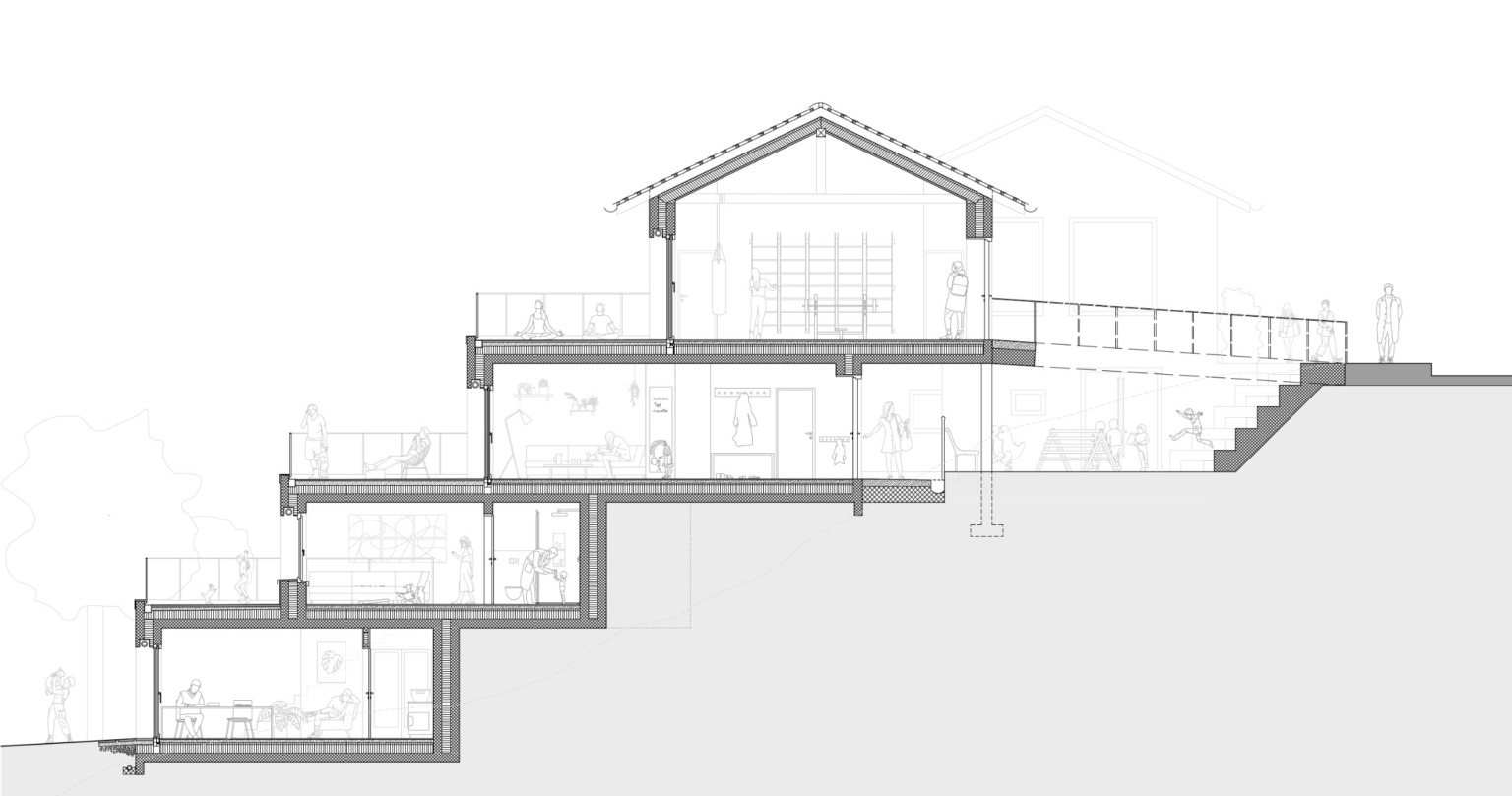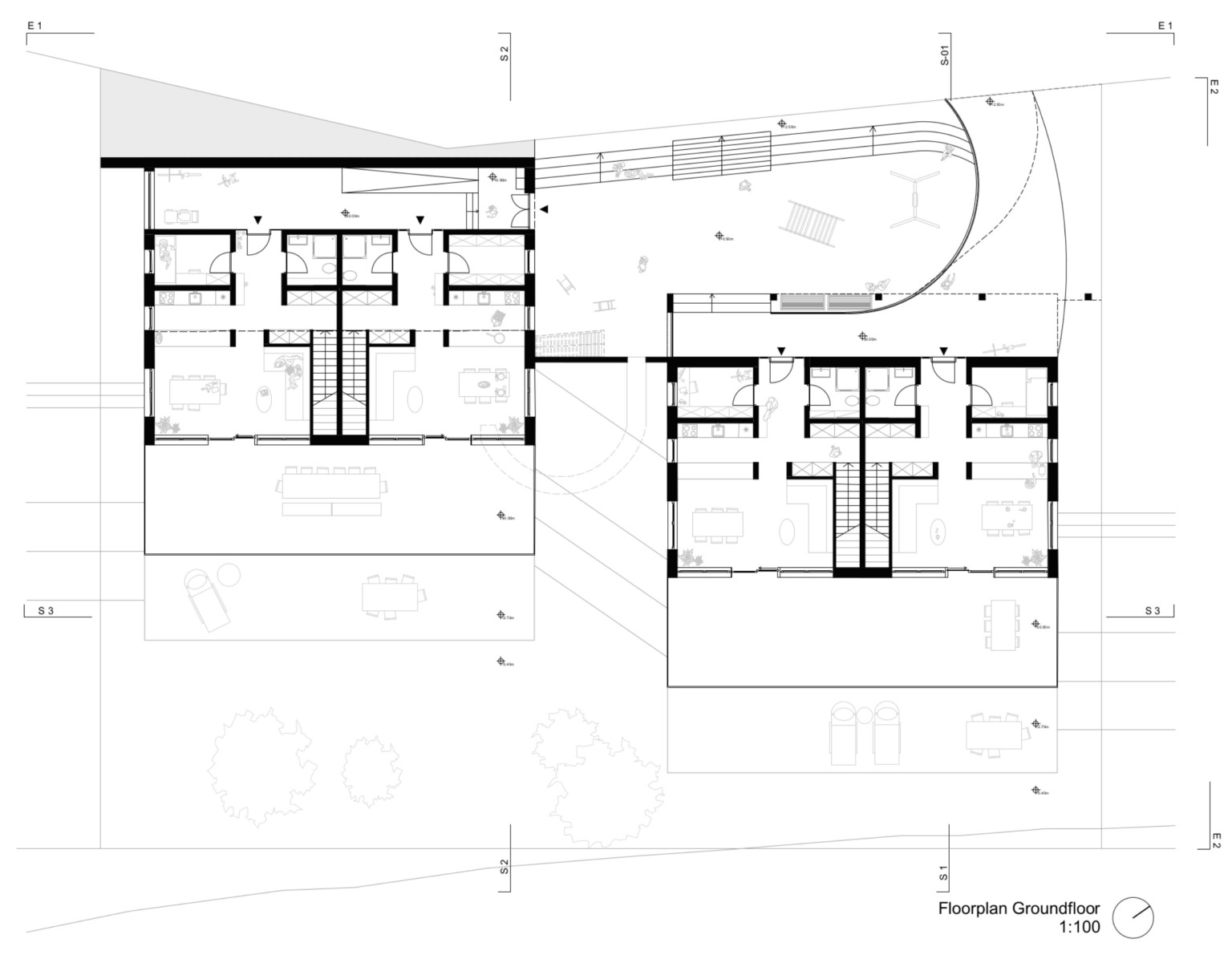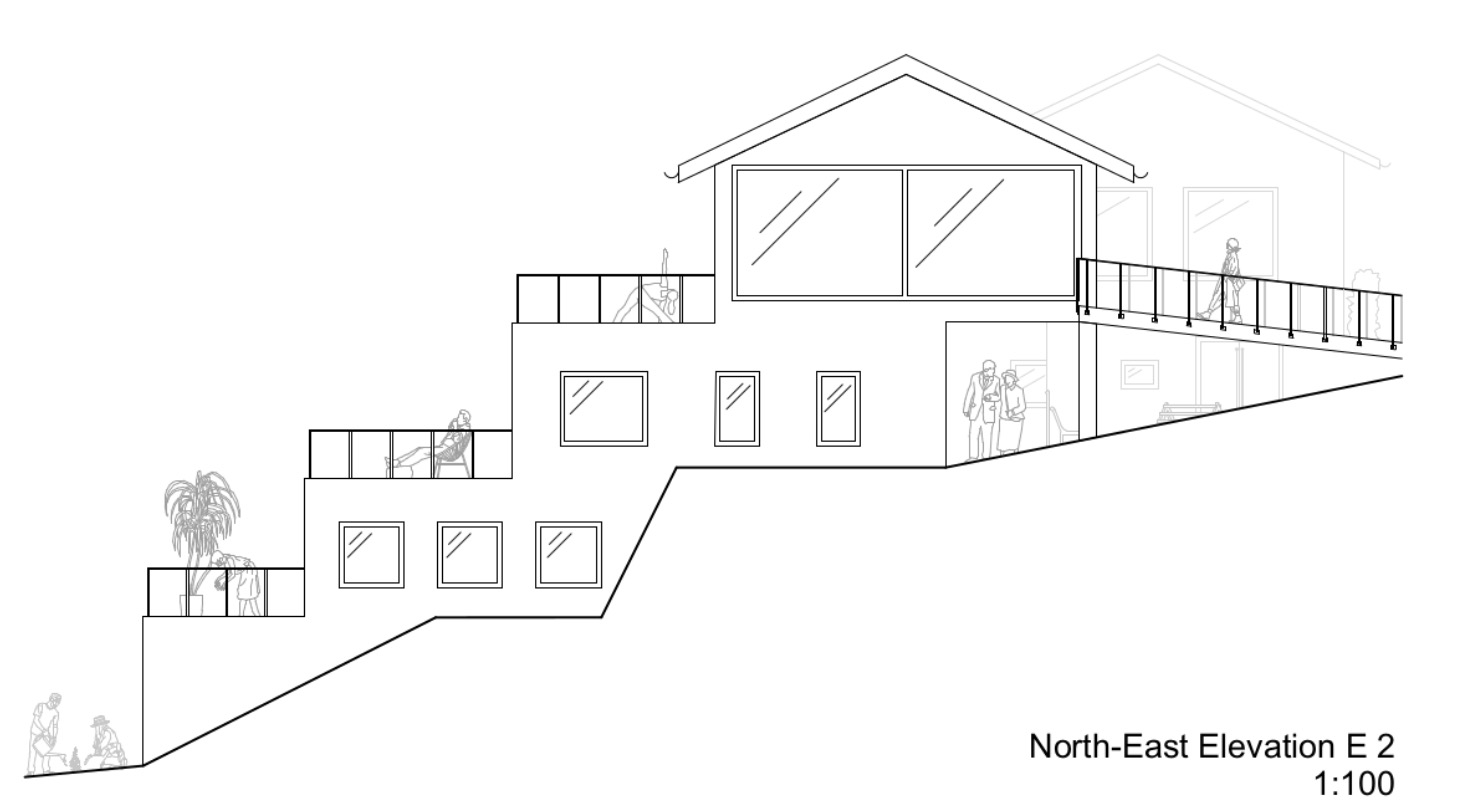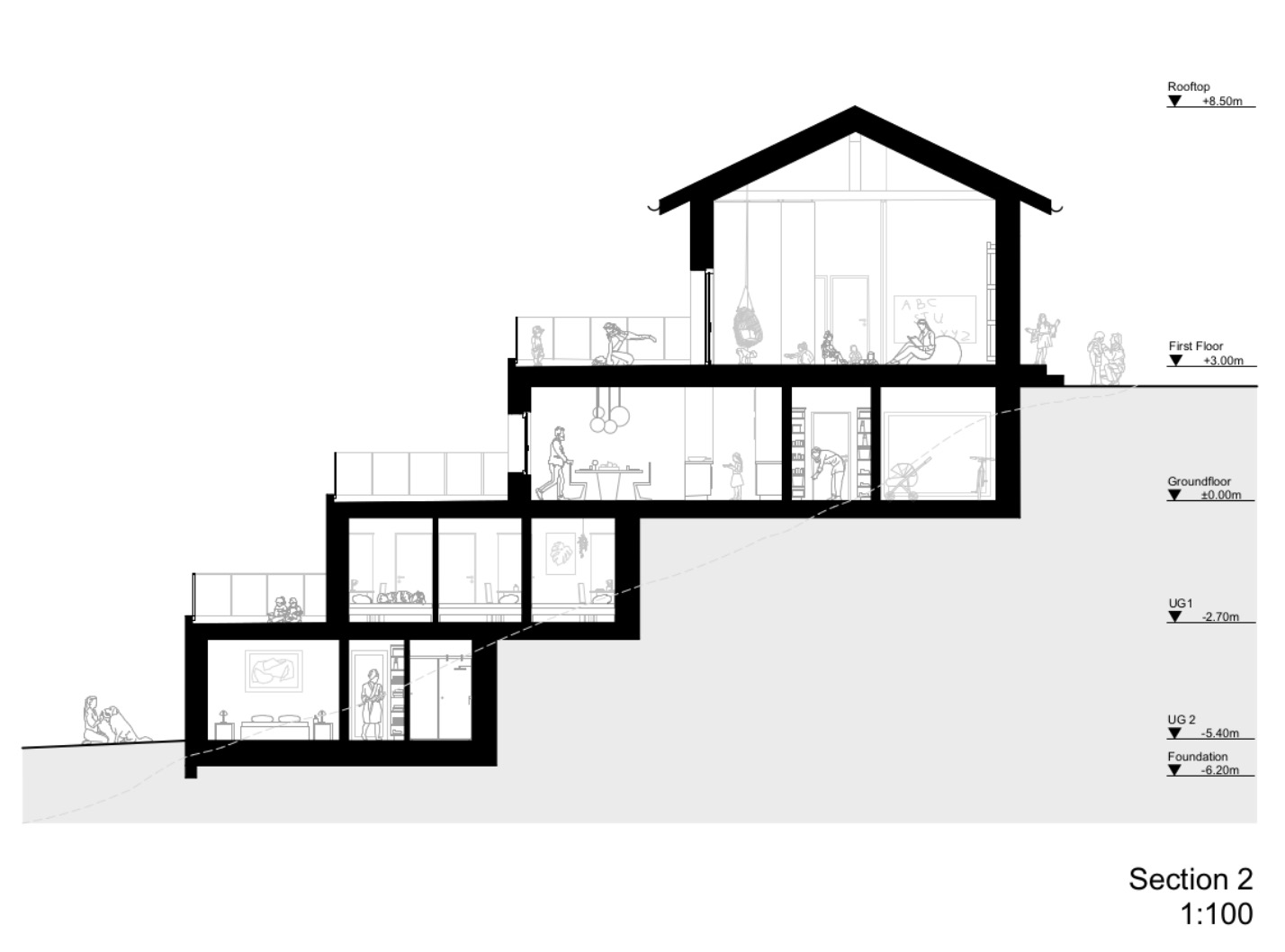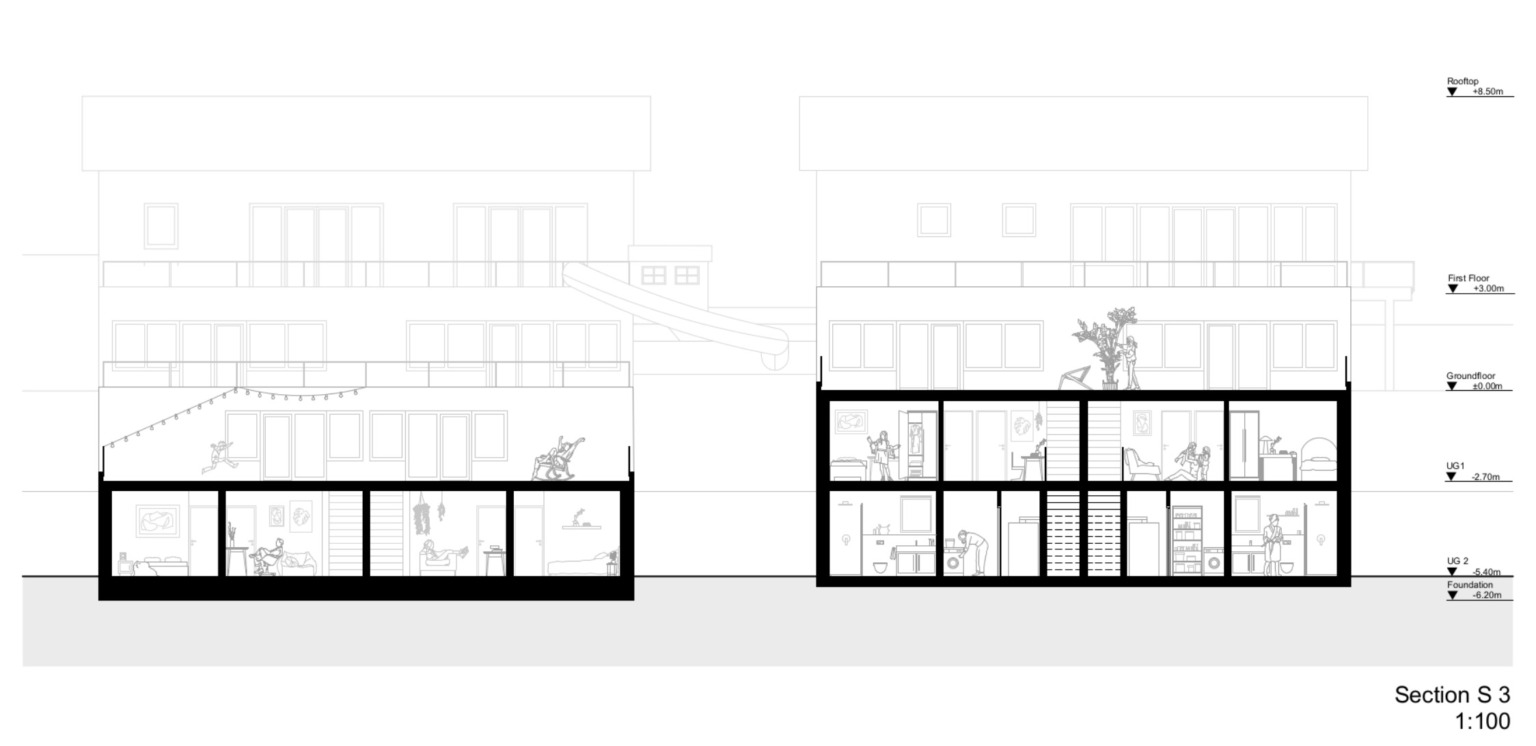 Aïre, Geneva
The Avalanche Houses accommodates a total of four apartments, which are distributed between two buildings. A playground carved into the terrain allows kids to play in a safe environment and connects the two buildings to one another.
The space of public use are located at street level, easily accessible for all while the private floors are situated beneath them, surrounded by the terrain. This distinct vertical structure not only creates privacy for the lower levels but also accentuates the clear separation of activities.
A safe space is created in a dynamic environment, which enables young children to feel familiarity without giving up life's exciting aspects.