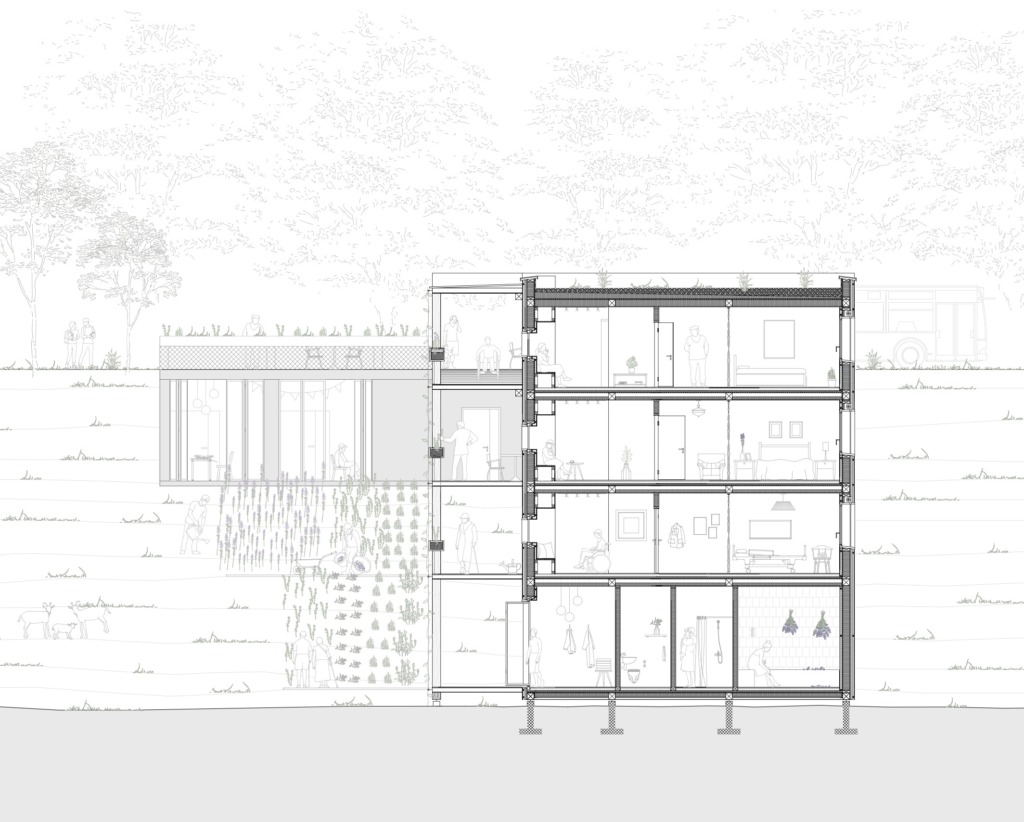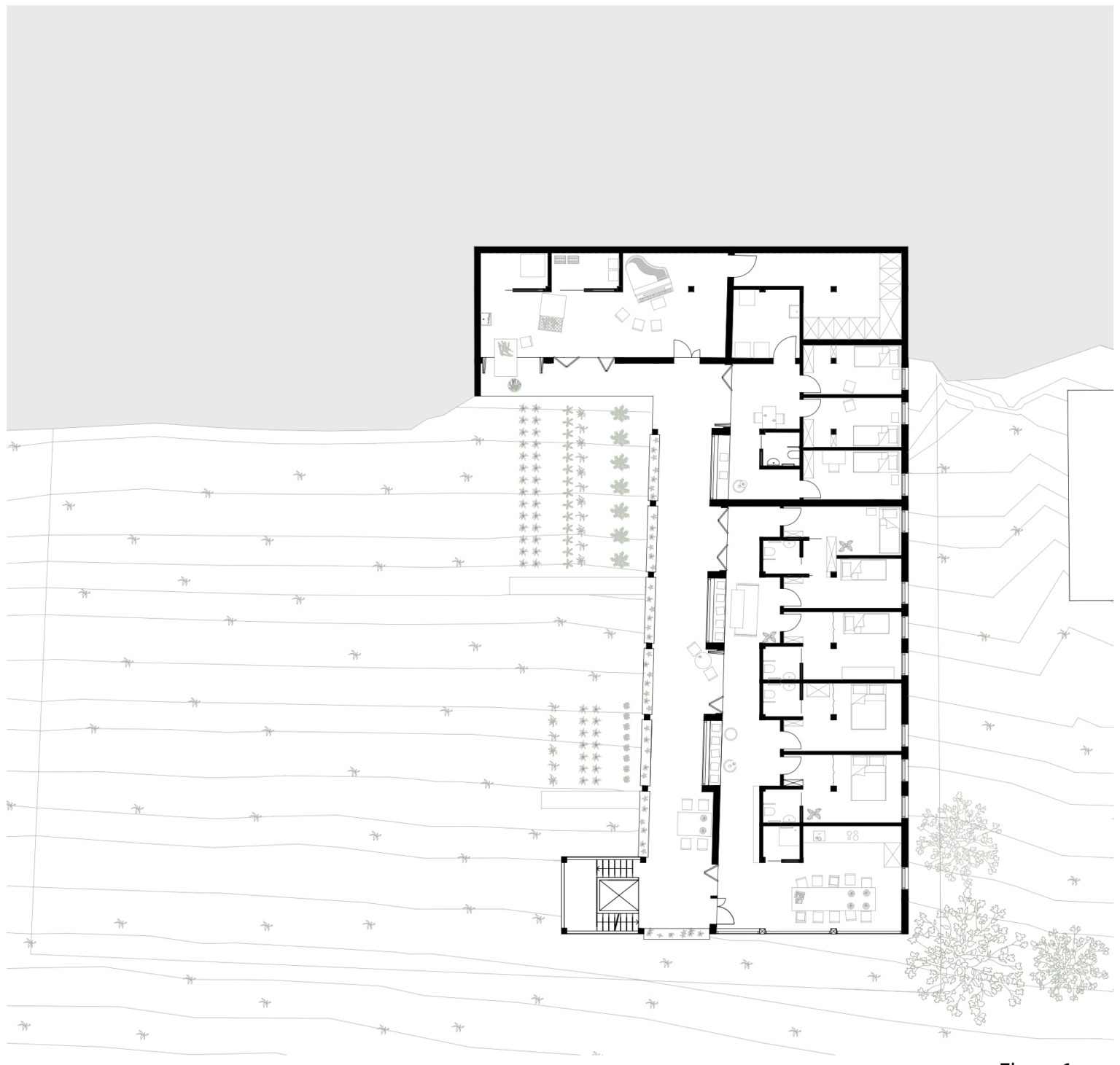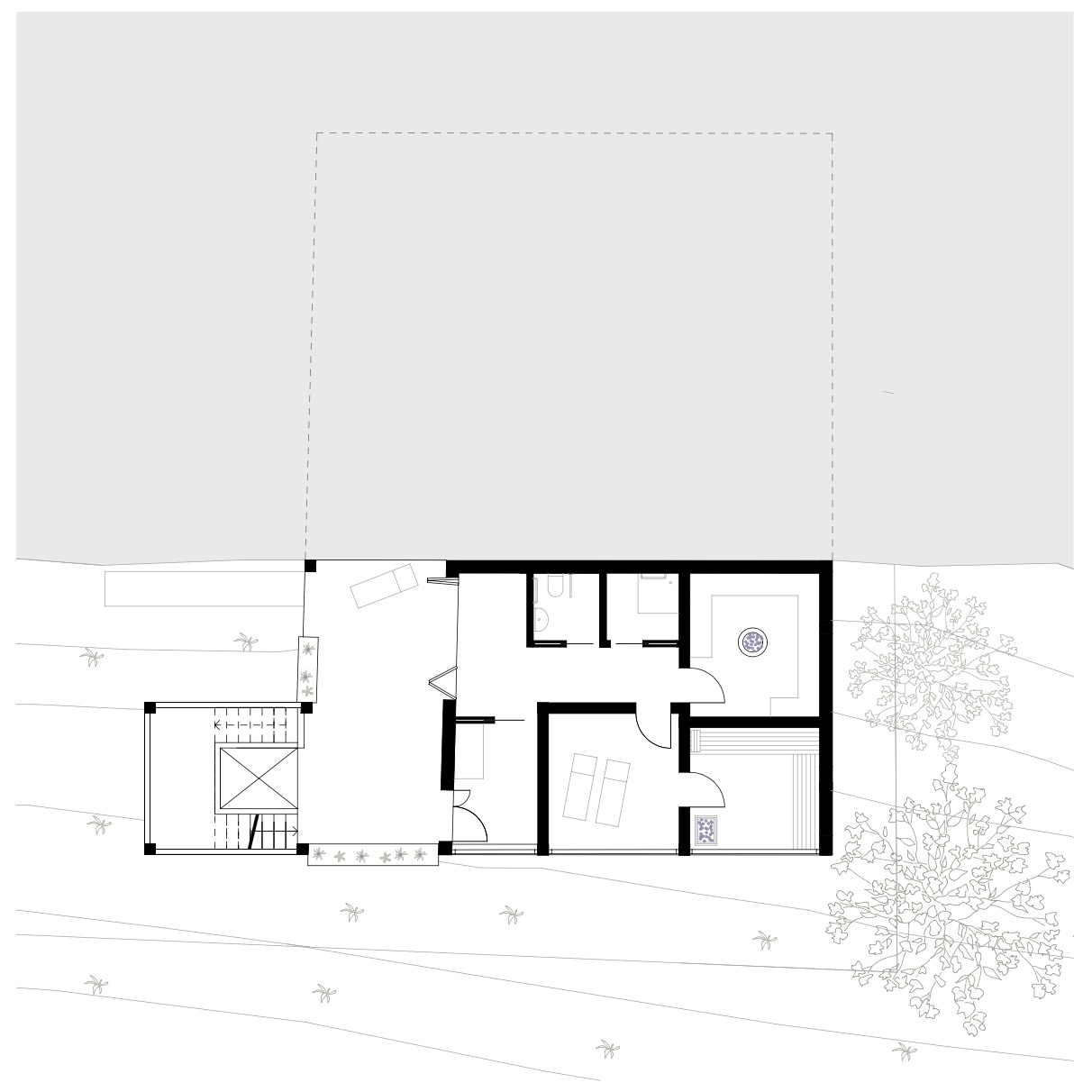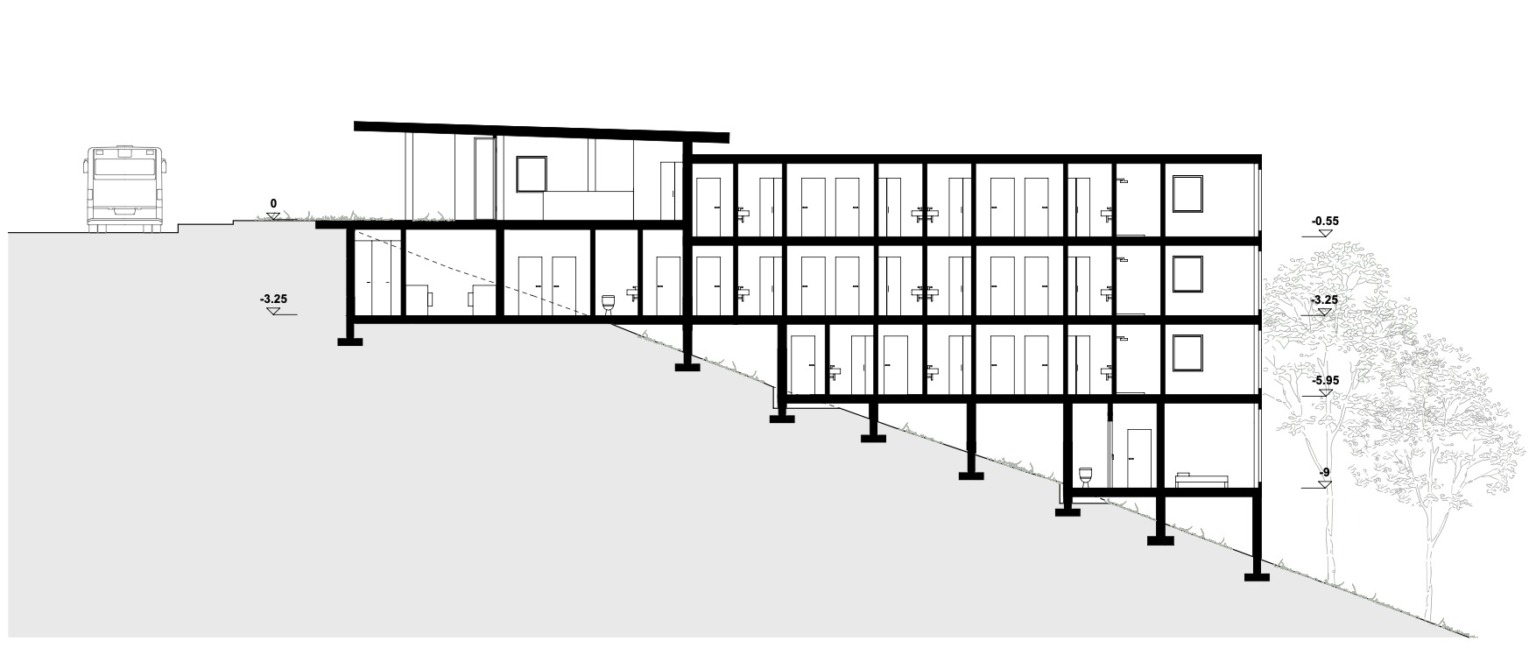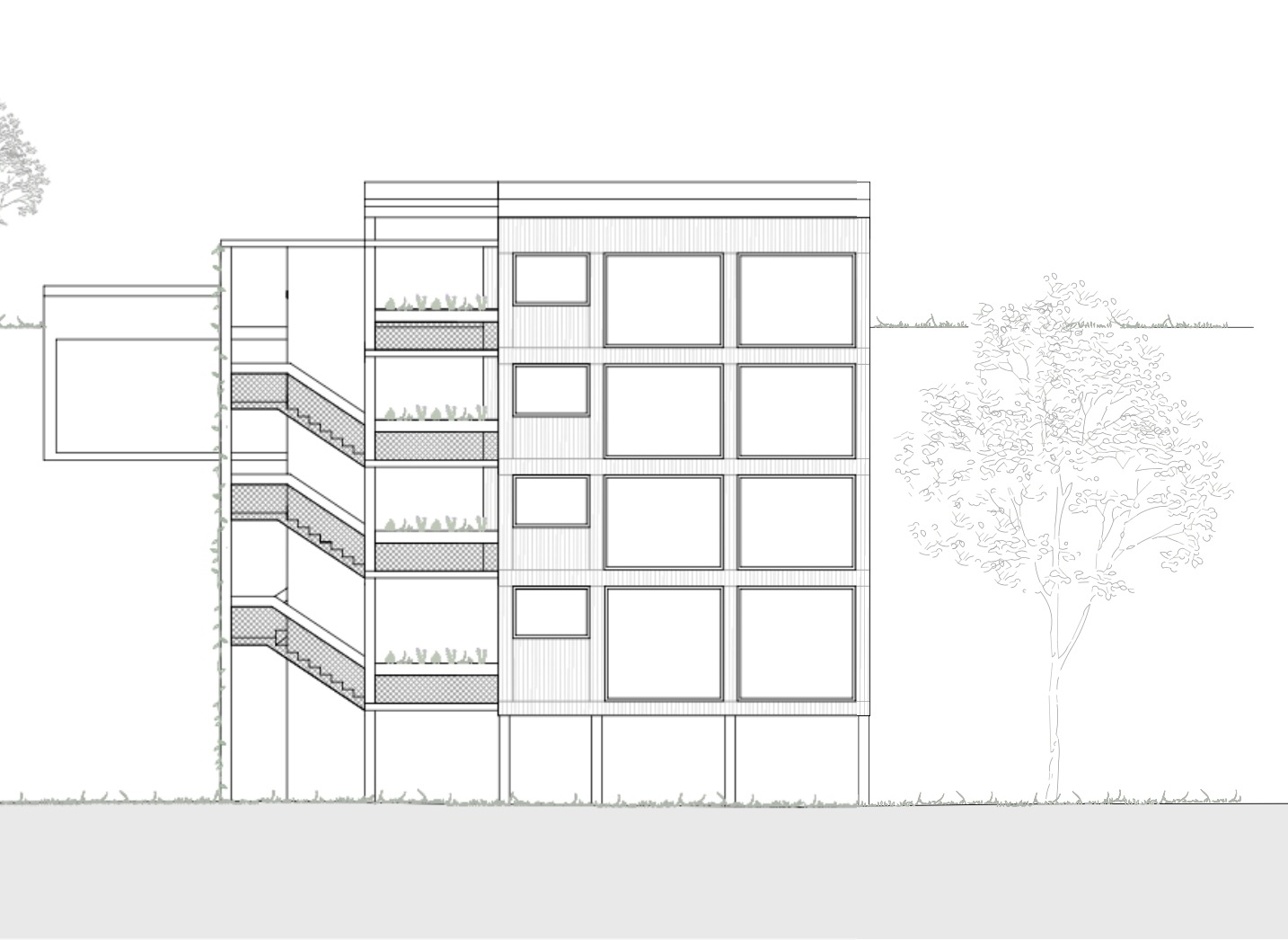 Aïre, Geneva
The house is inhabited by people who are of advanced age and have decided to spend the next phase of their lives in a community. The building contains 3 apartments, each organized along a long corridor.
In addition, the building includes a cafe facing the street, a gazebo facing the herb garden and a sauna area on the lowest floor. The access to the different parts of the building is provided by an arcaded path along the facade and a staircase at the end of the path.
Through this elongated path, movement becomes a central part of the design. By maintaining inhabitants exercised, and connecting public and private spaces to one another, a valuable place of encounter is created.