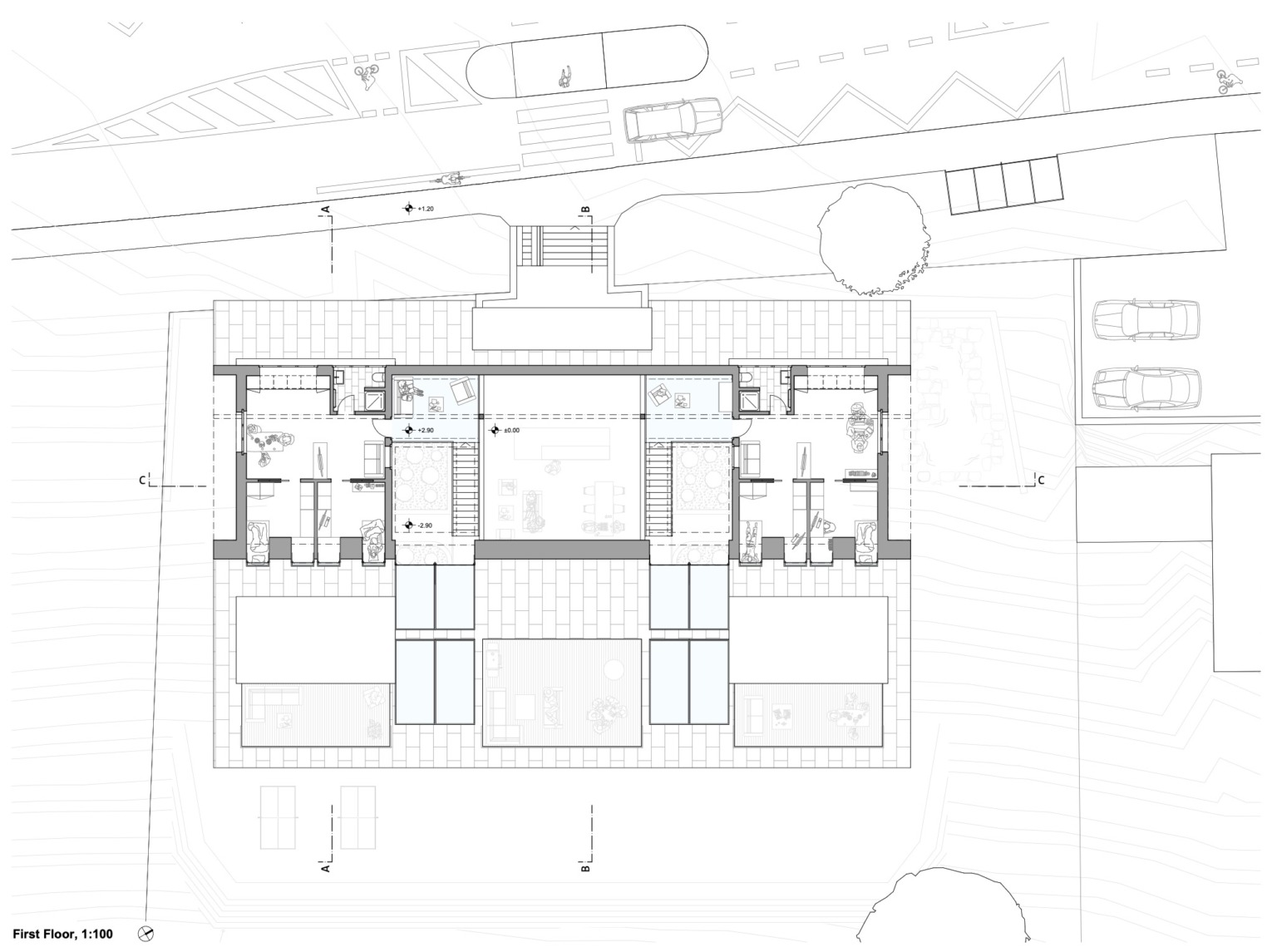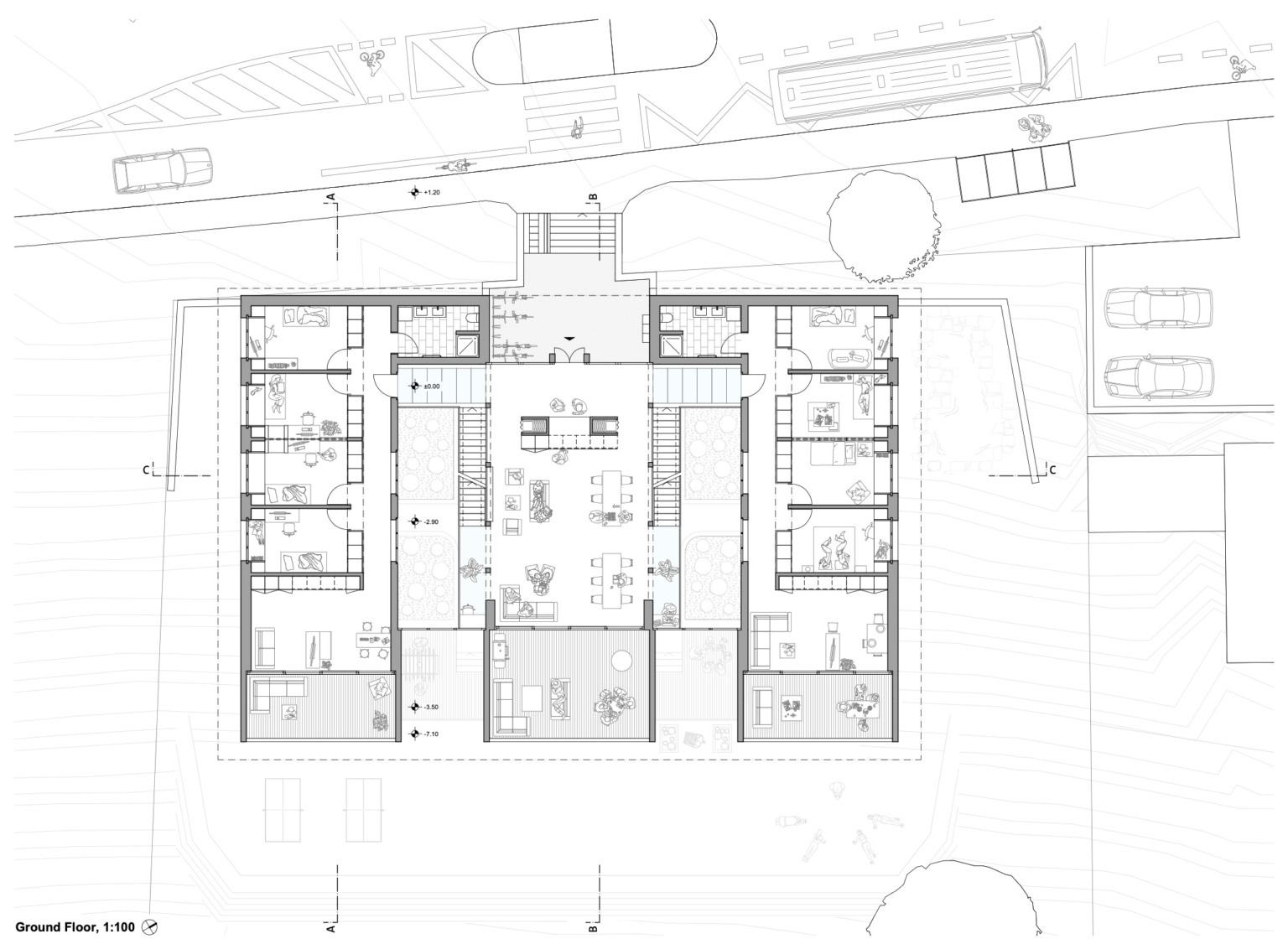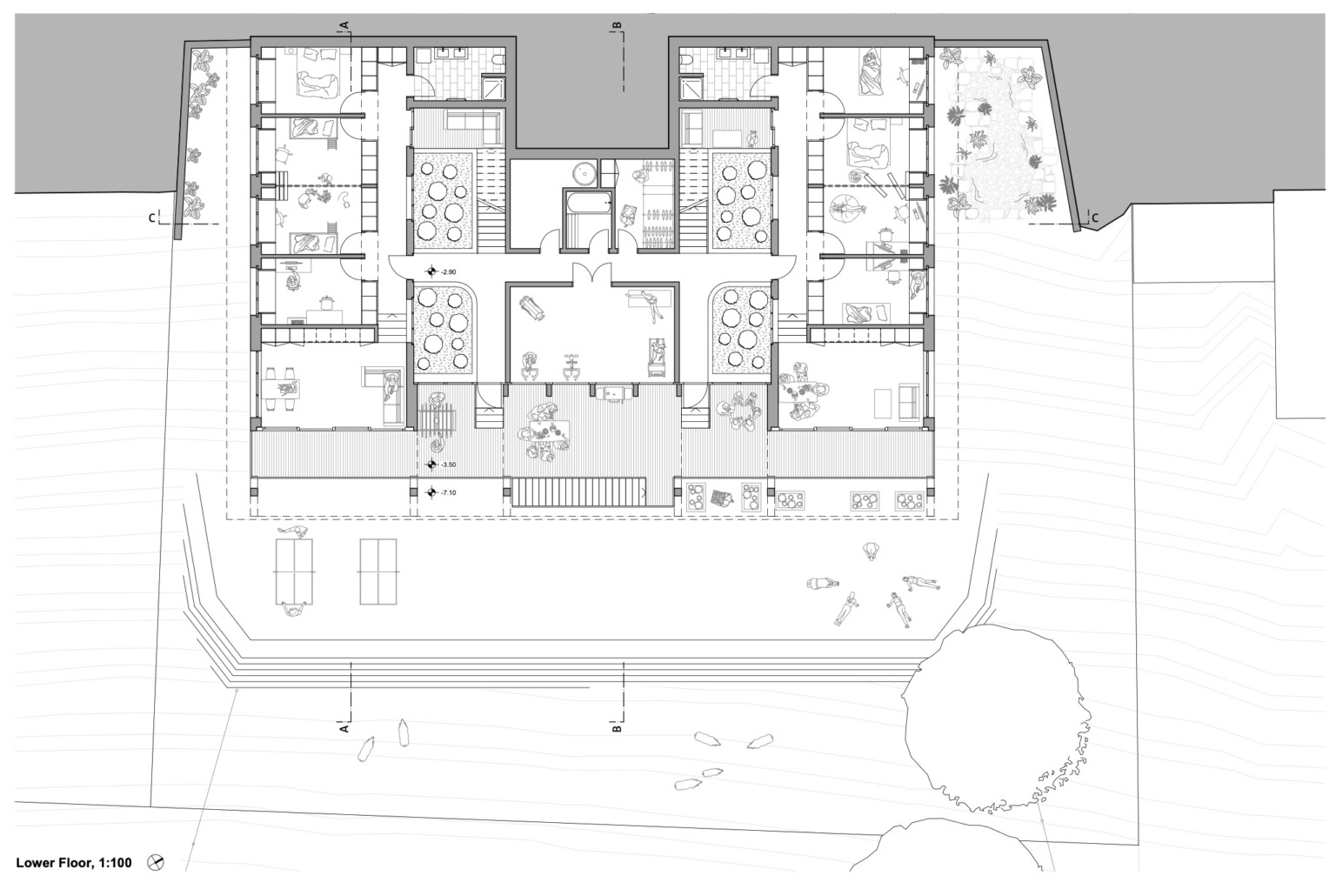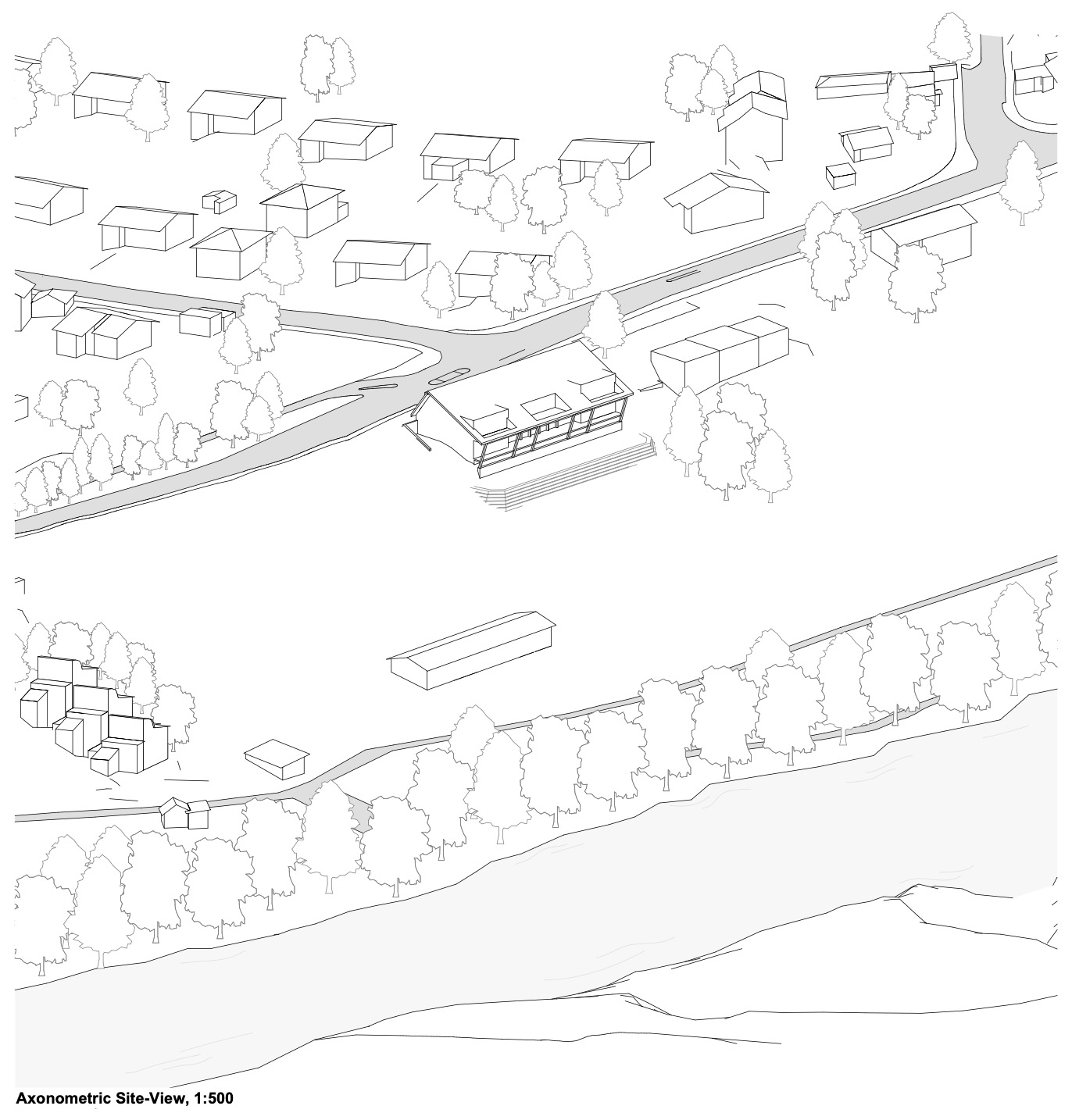 Aïre, Geneva
The shared Roof house is designed to connect several housing units for 3 to 5 people under one single roof. It is intended for young professionals. Purposefully placed open and multifunctional spaces promote exchange between these small groups.
The heart of the building is the multifunctional central common room, which is placed in such a way that all residents going in or out have to cross it. Two landscaped staircases create the transition between the common room and the private apartments.
The typology of the spaces, as well as the form of the house was derived from my Case Study house, the Villa Graffenried. In the individual uses of these elements, however, considerable adjustments had to be made.