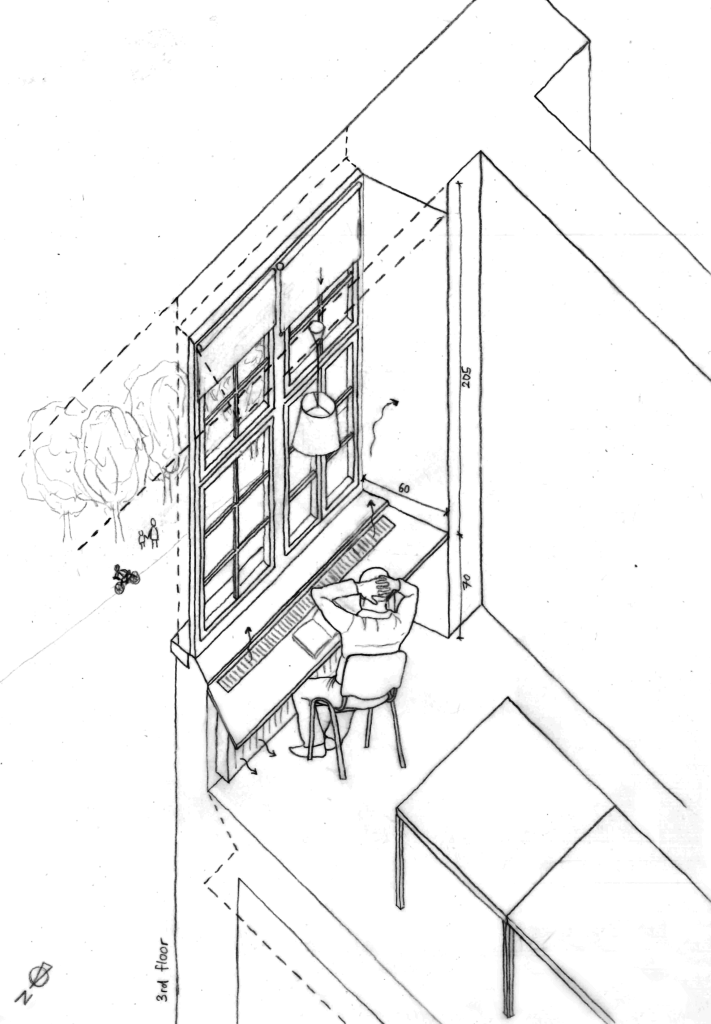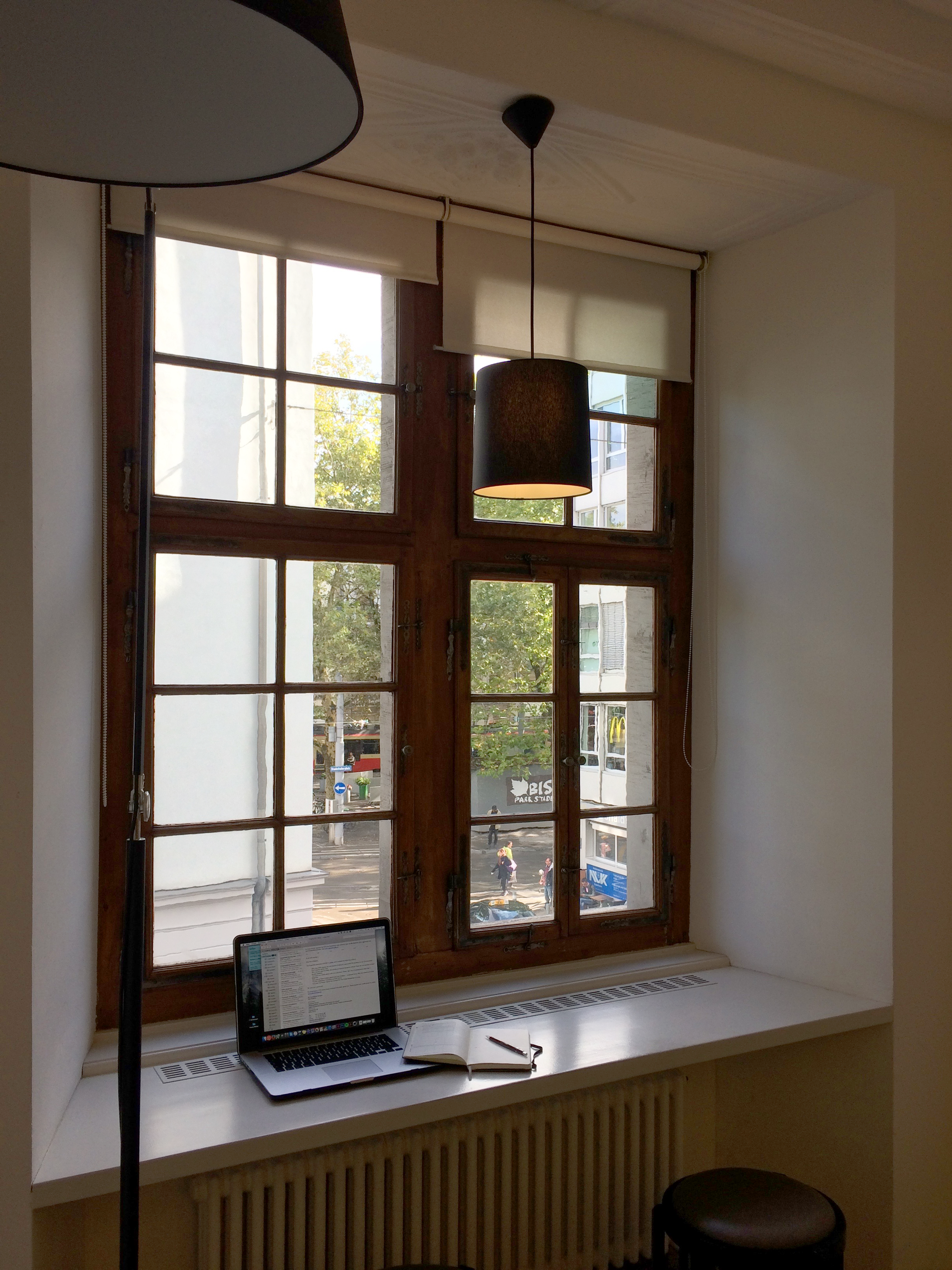 Bahnhof Stadelhofen, Zürich
A niche that is used as a work desk.
Daylight through the window and the addidtional lamp above provide good light, while the heater is probably a coutermeasure against any cold air that might penetrate the window. One also has a good view of the street life outside without anybody noticing it.
It is a nice and comfortable place to work at.