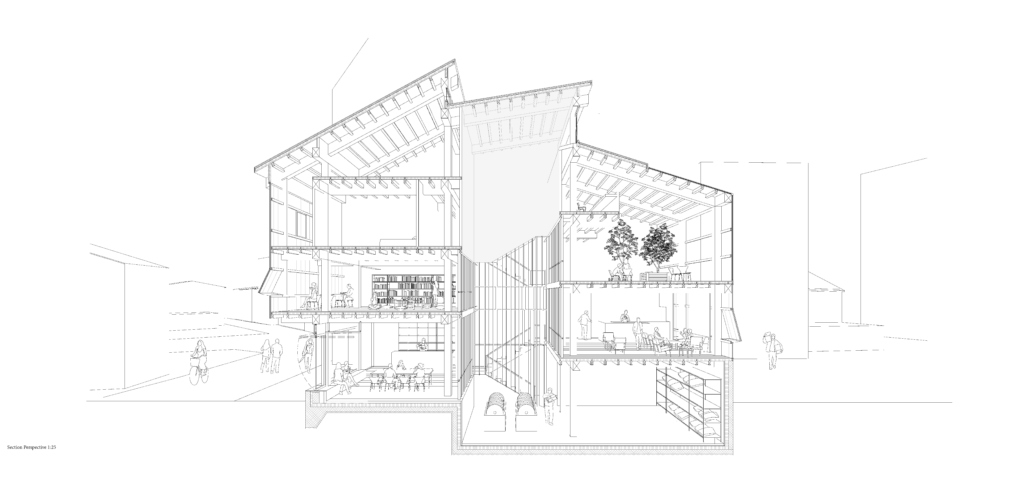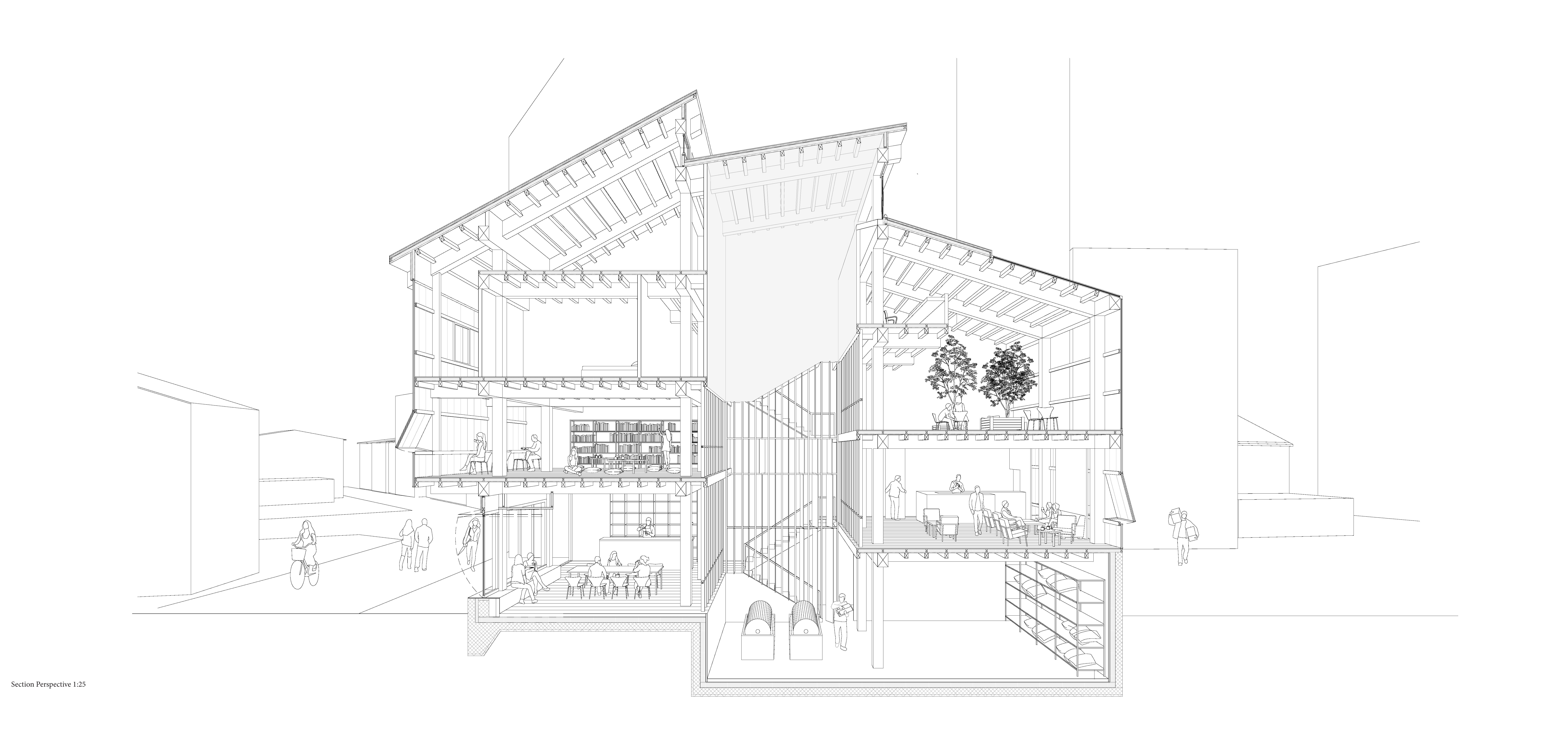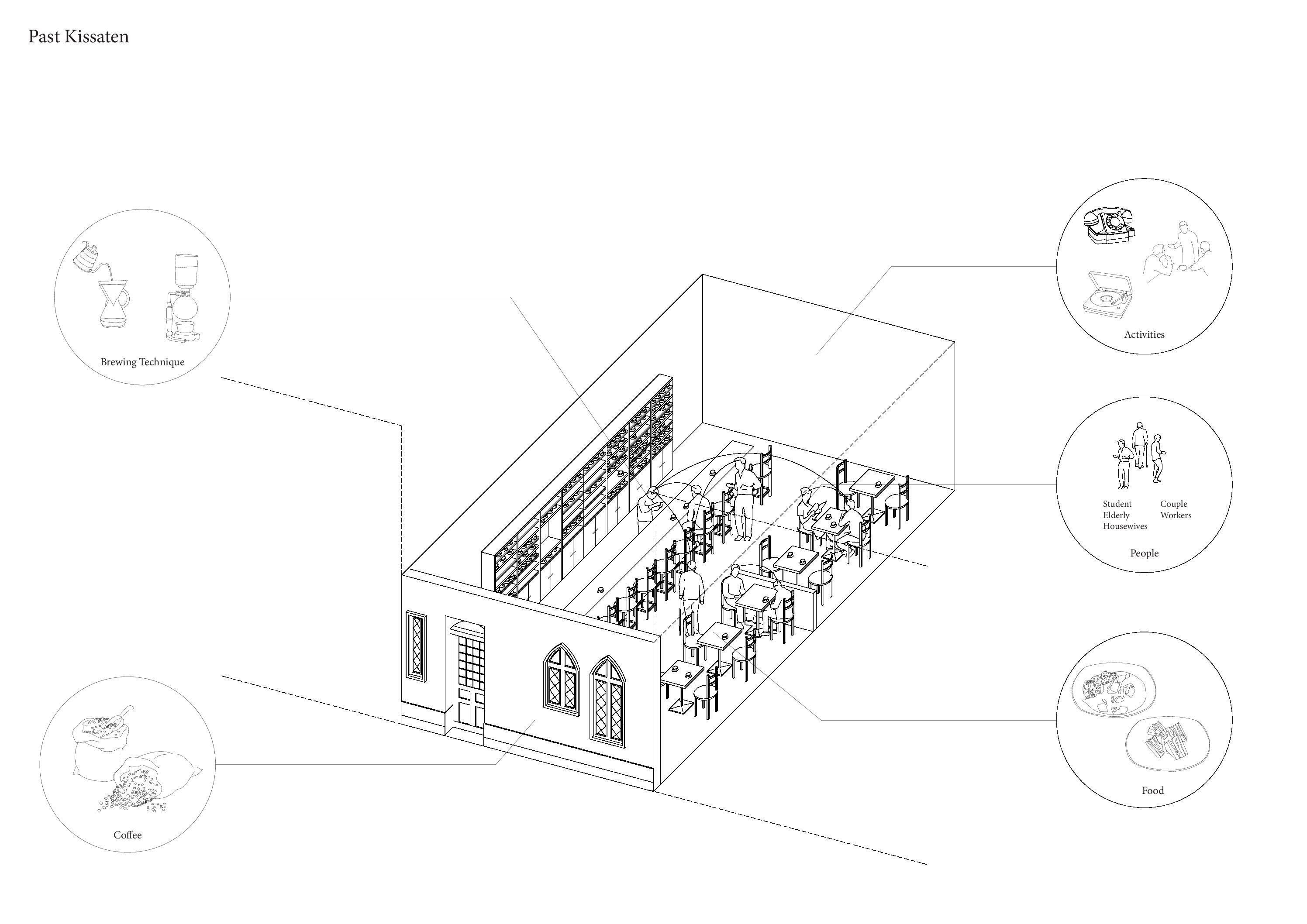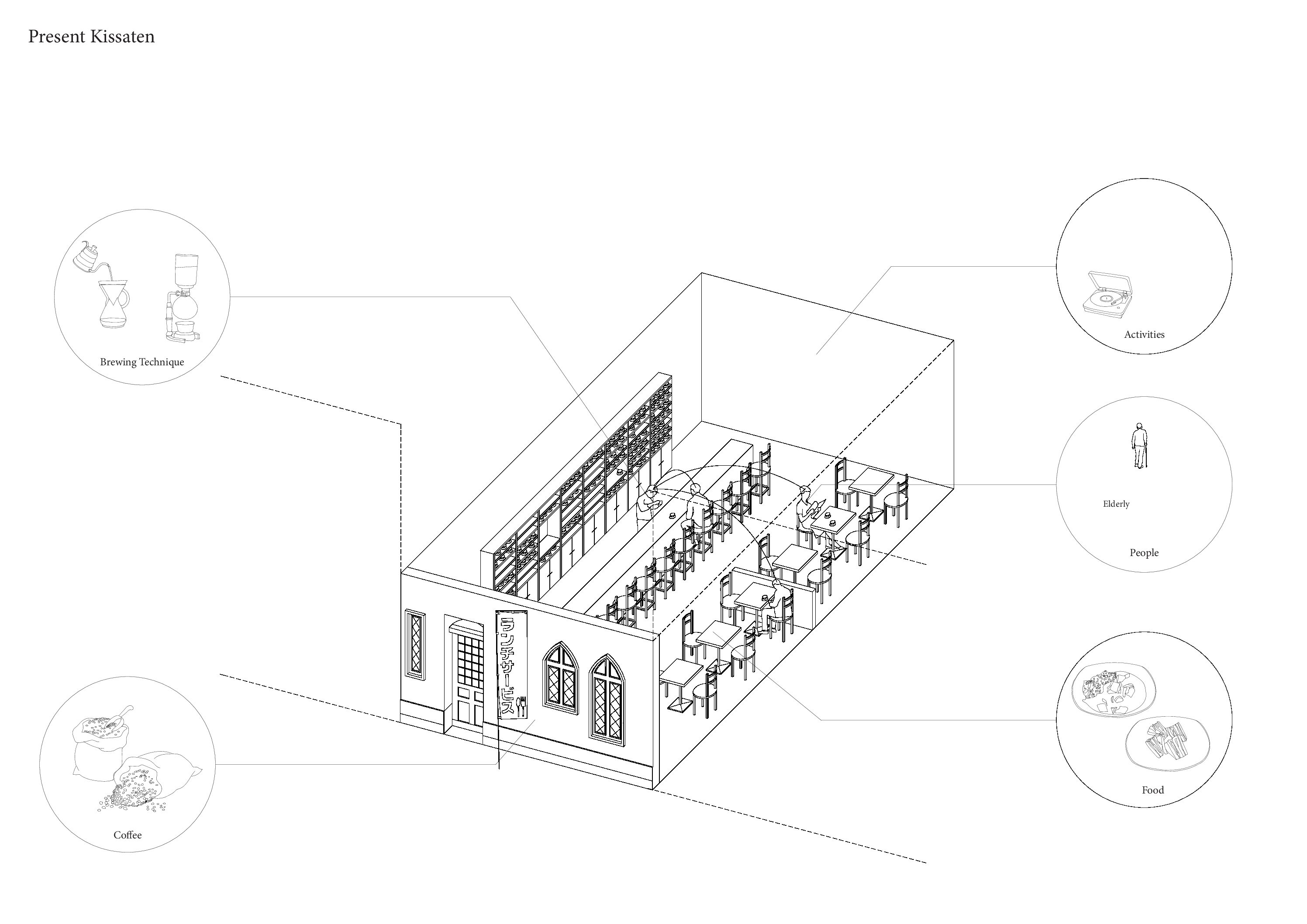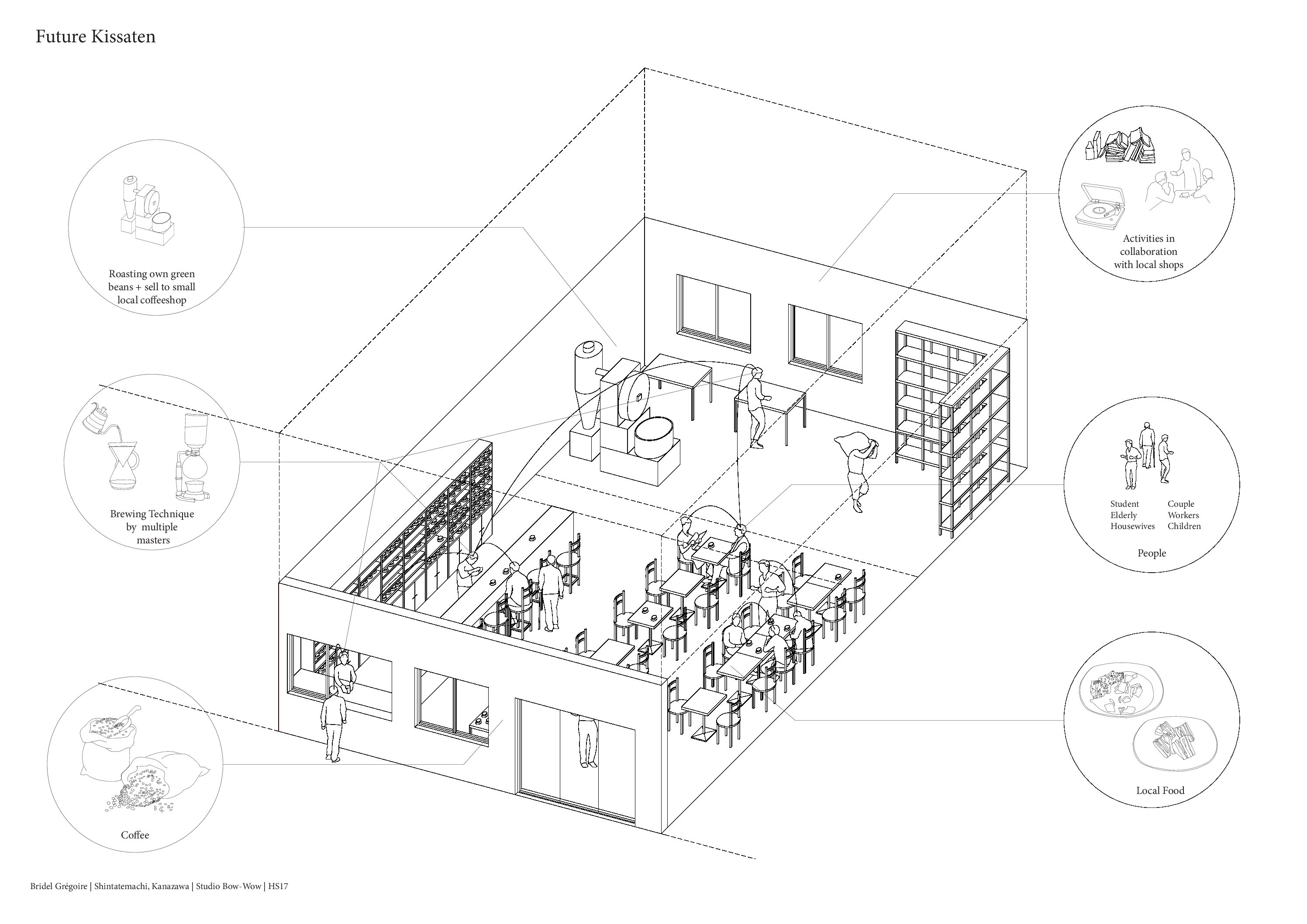 Shintatemachi, Kanazawa, Japan
The Kissaten Machiya provides several coffee space for the people of Shintatemachi to gather and discuss. Each of theses space has particular atmosphere and can host different activities. In the upper level can live two barista apprentice as well as the master of the Kissaten.
The central part of the building is the roasting place that act as a whole chimney and is a reinterpretation of the torininwa of the traditional machiya. When the coffee beans are being roasted, the space can be close with a system of sliding panels to block the smoke into going into the other spaces.