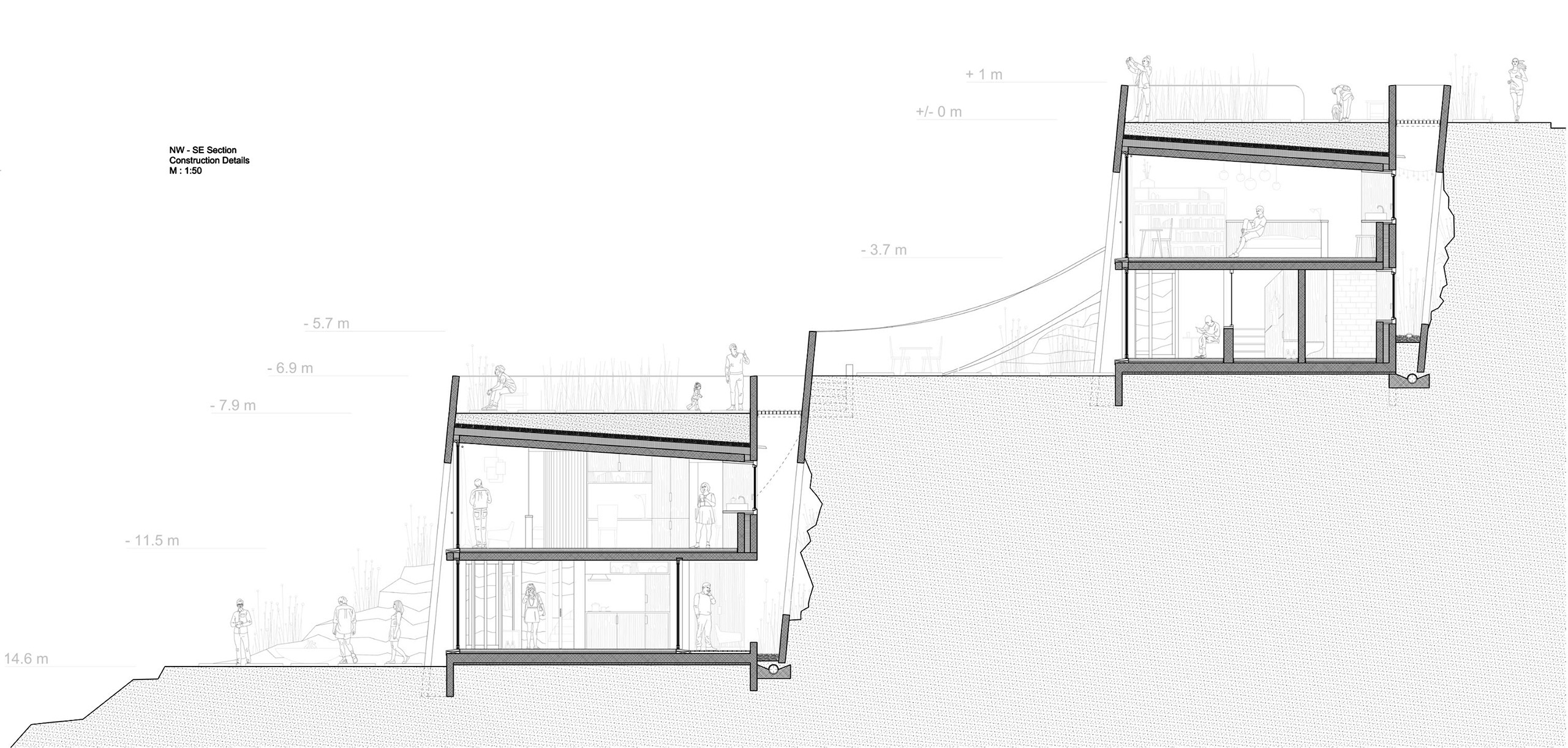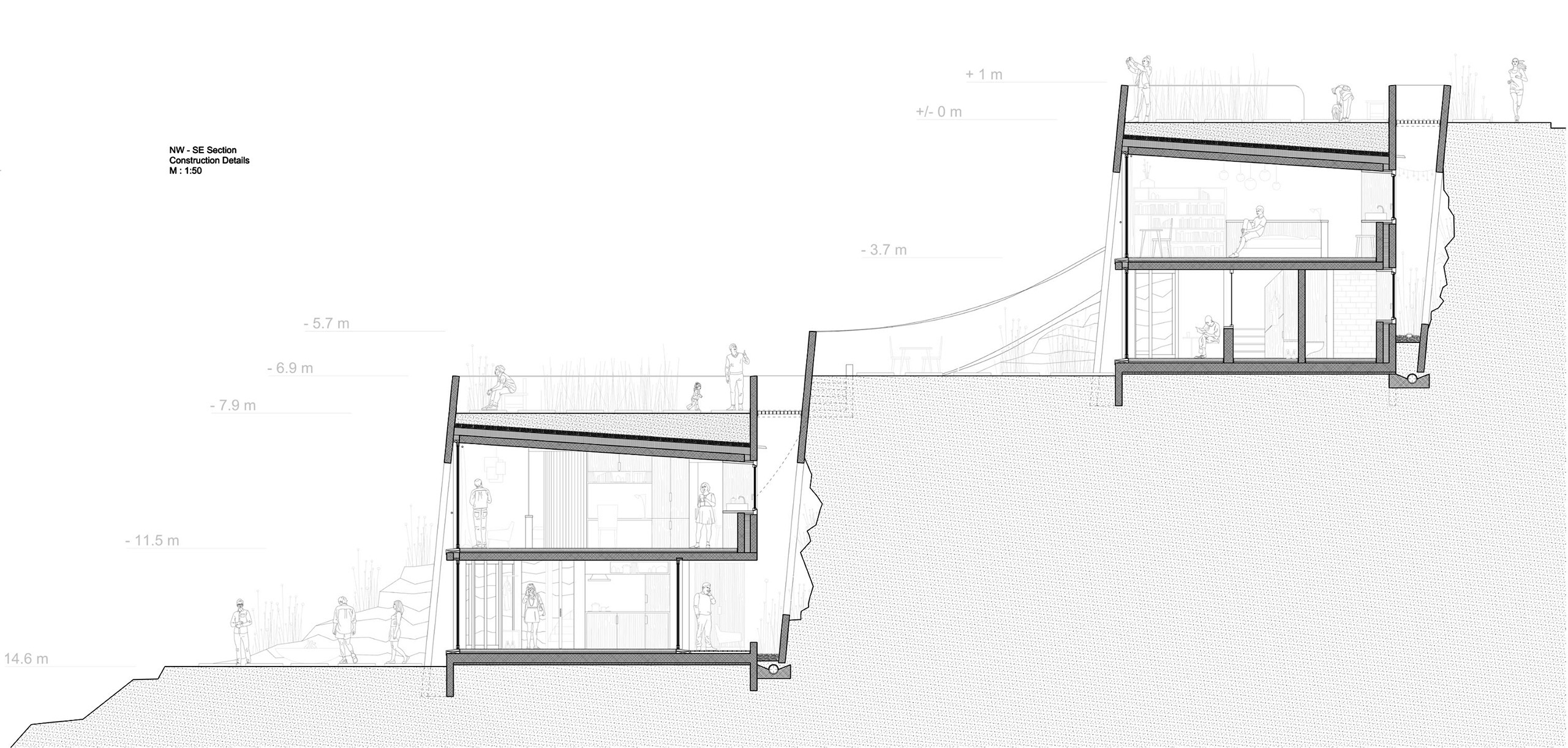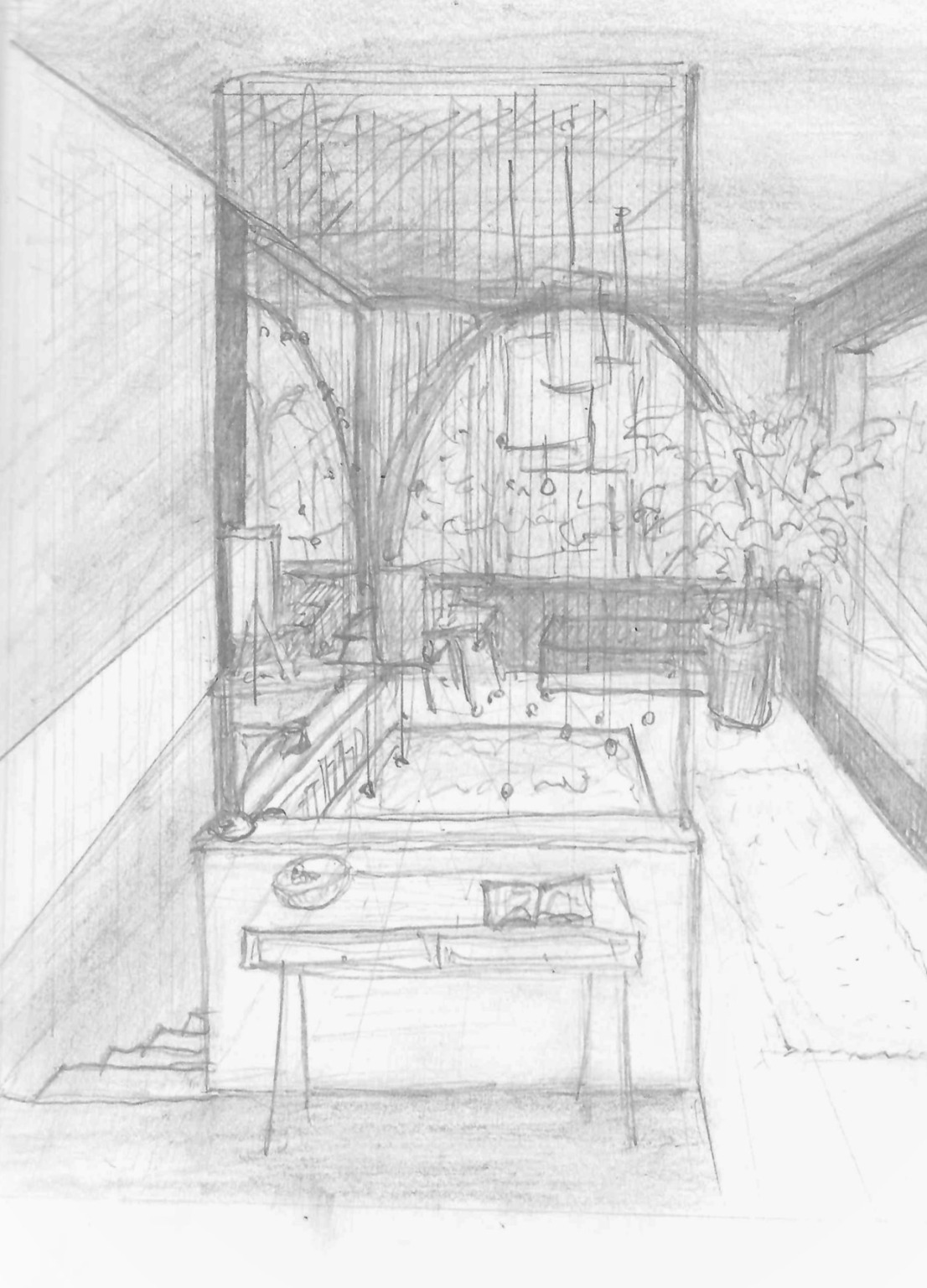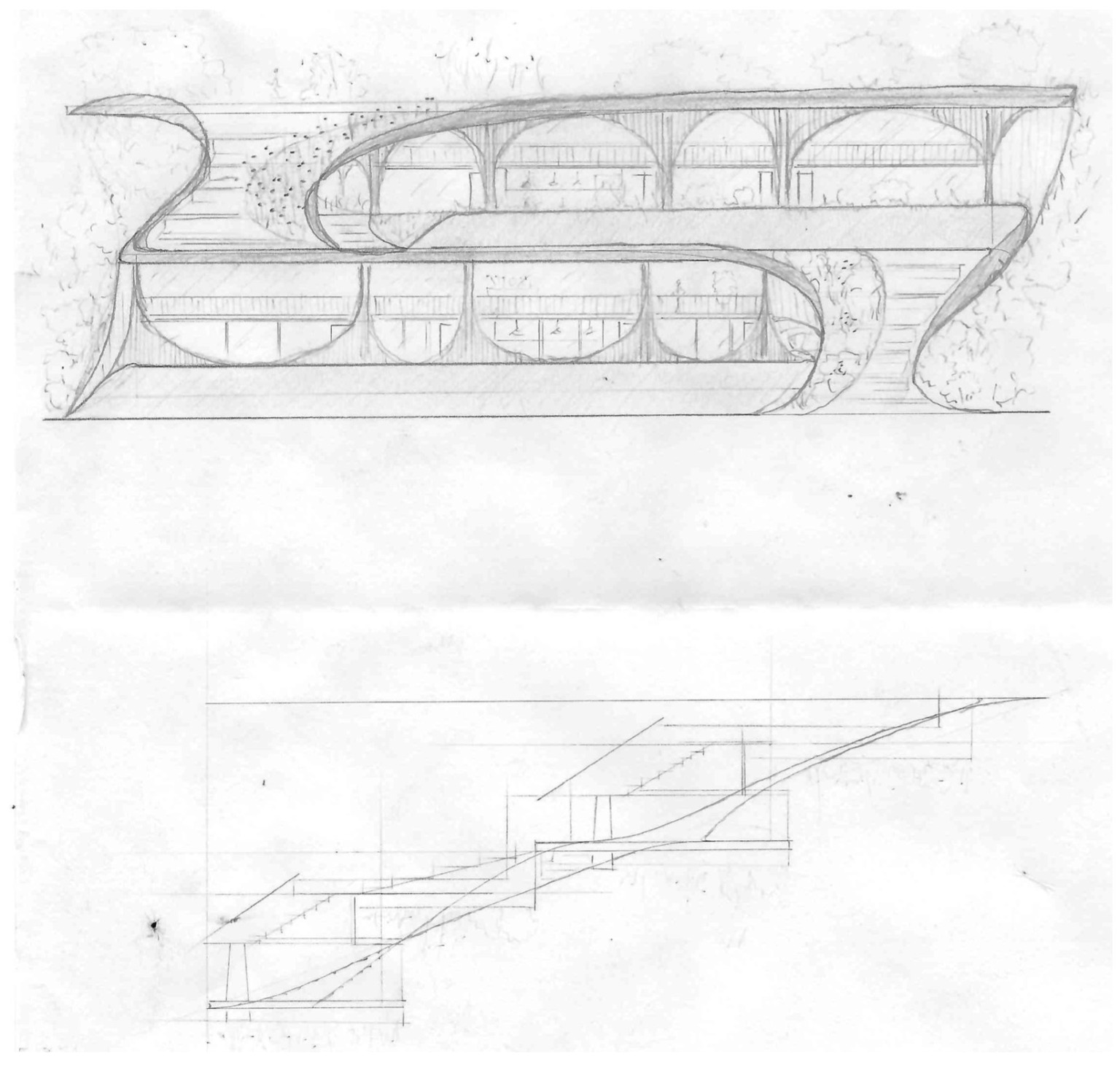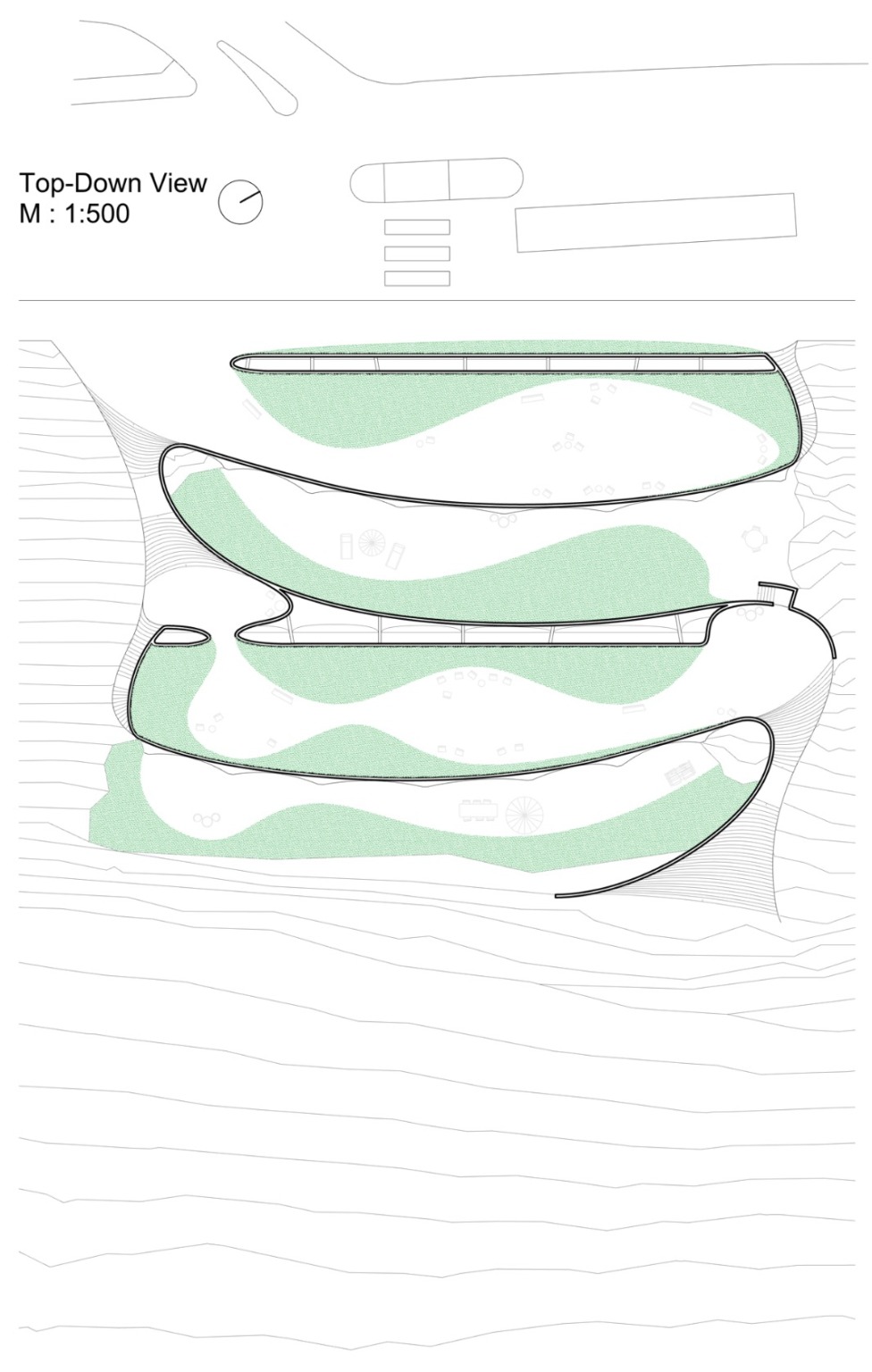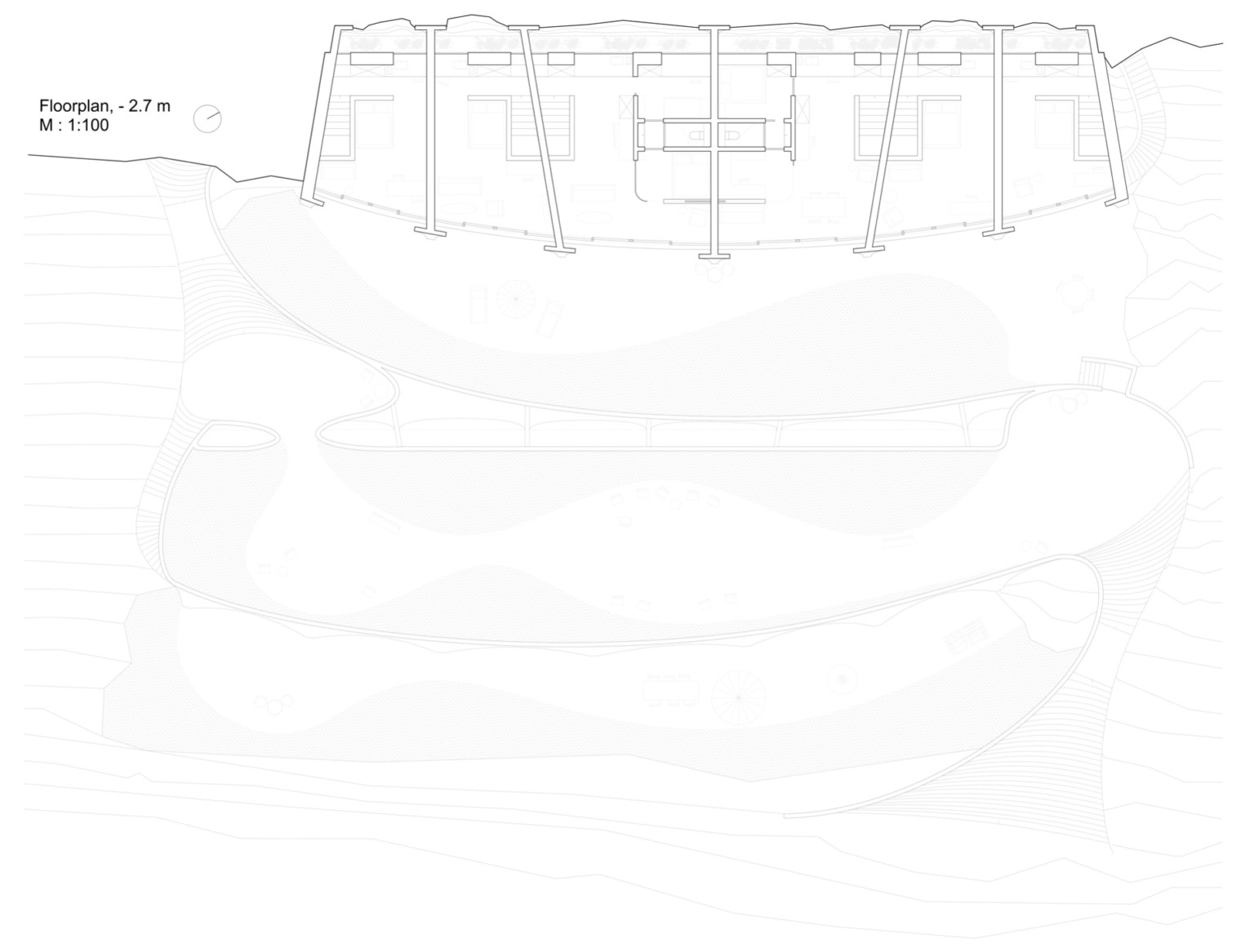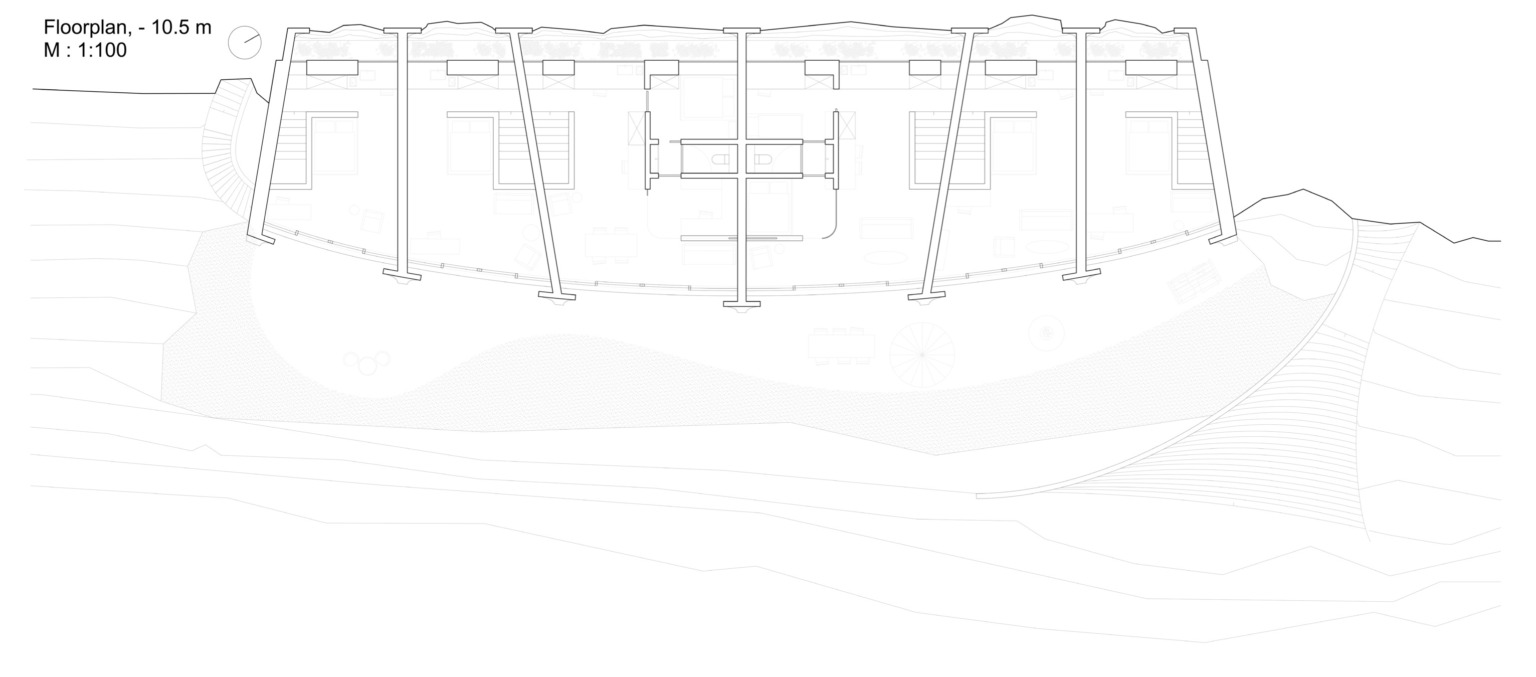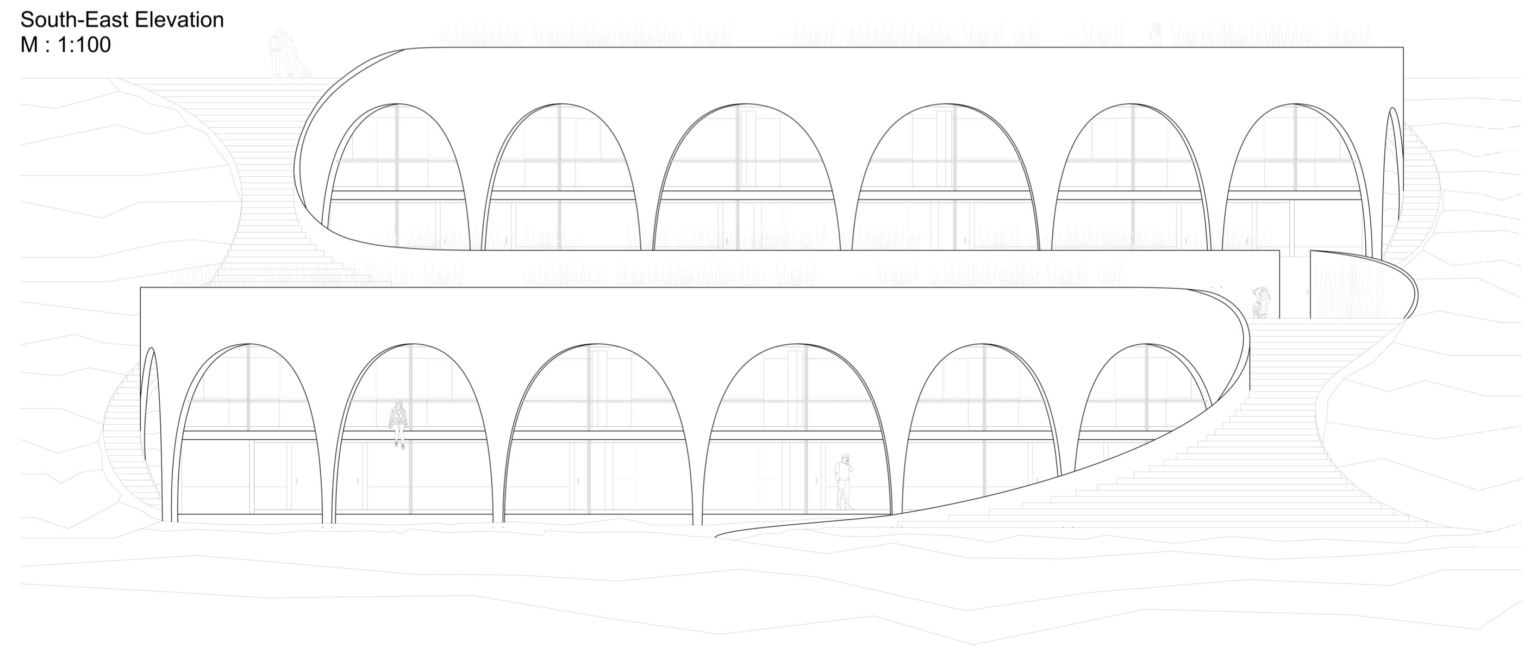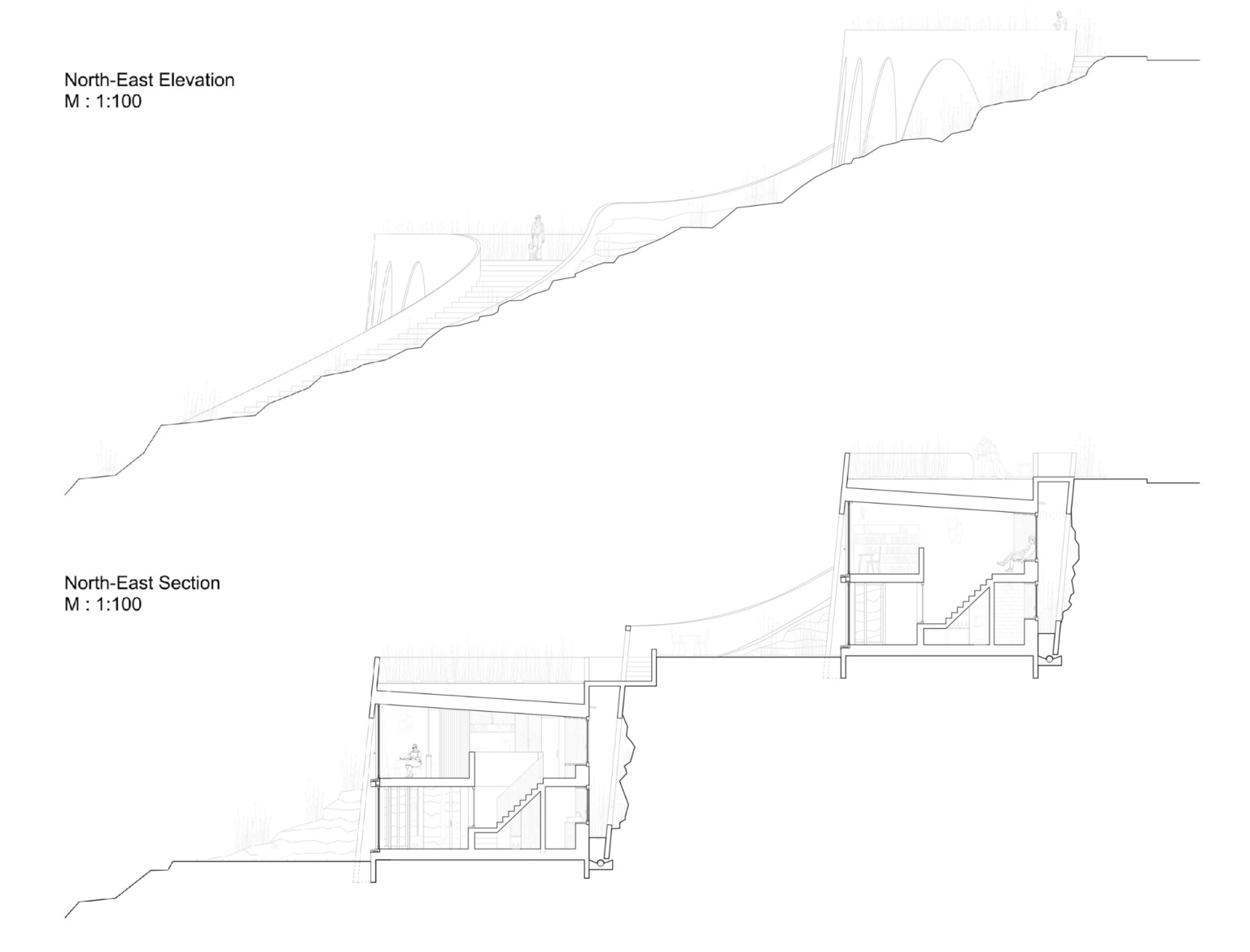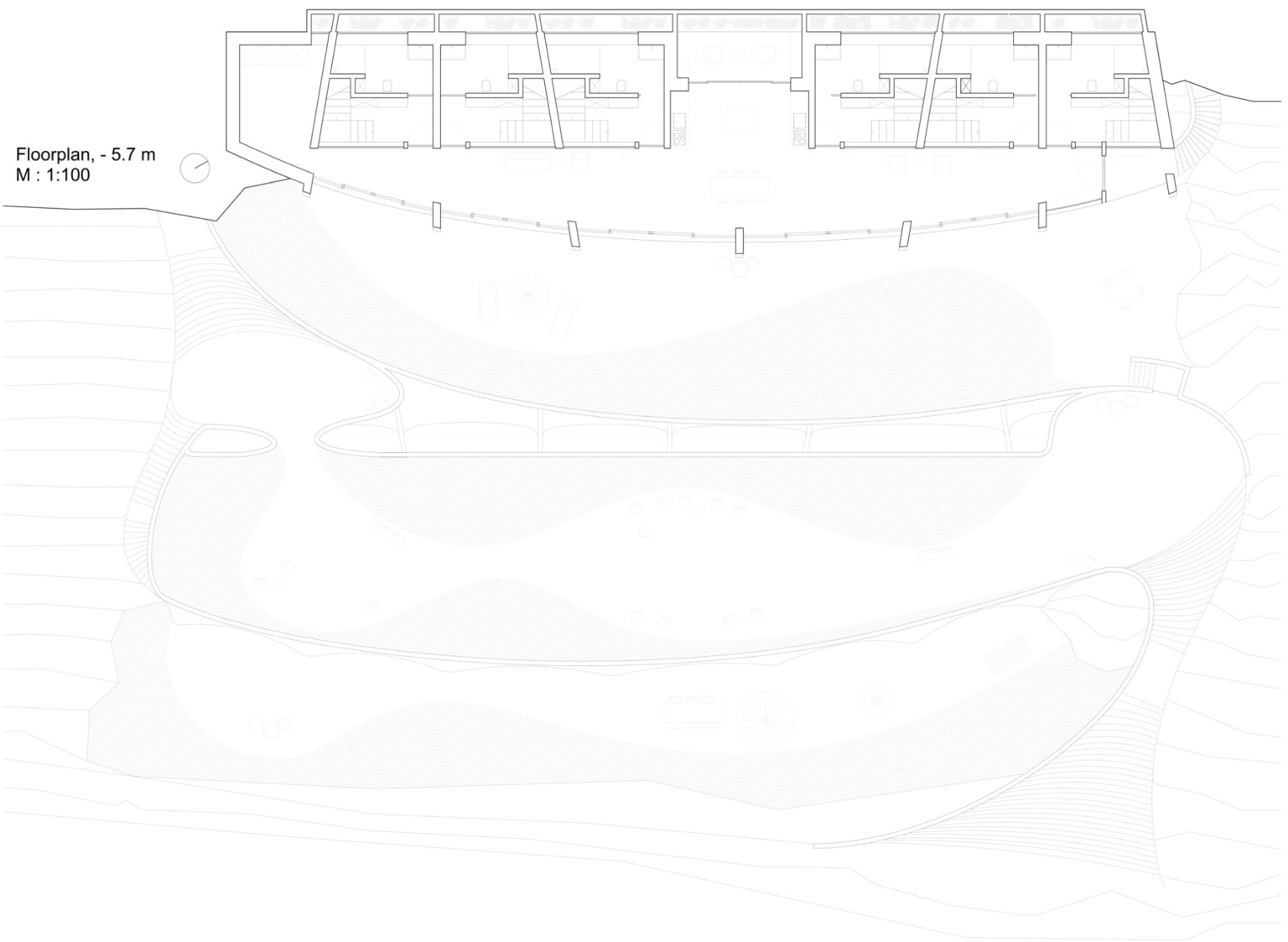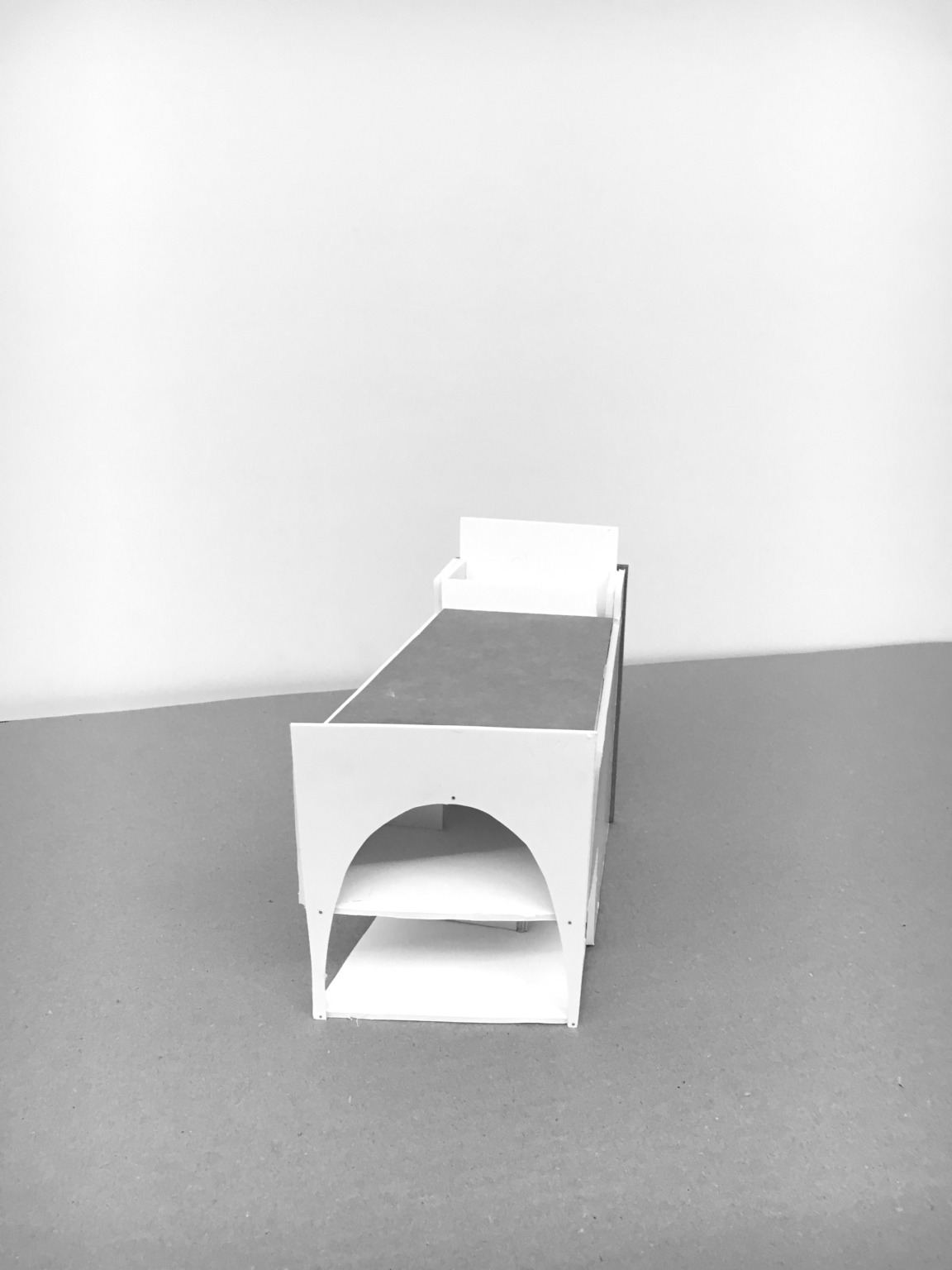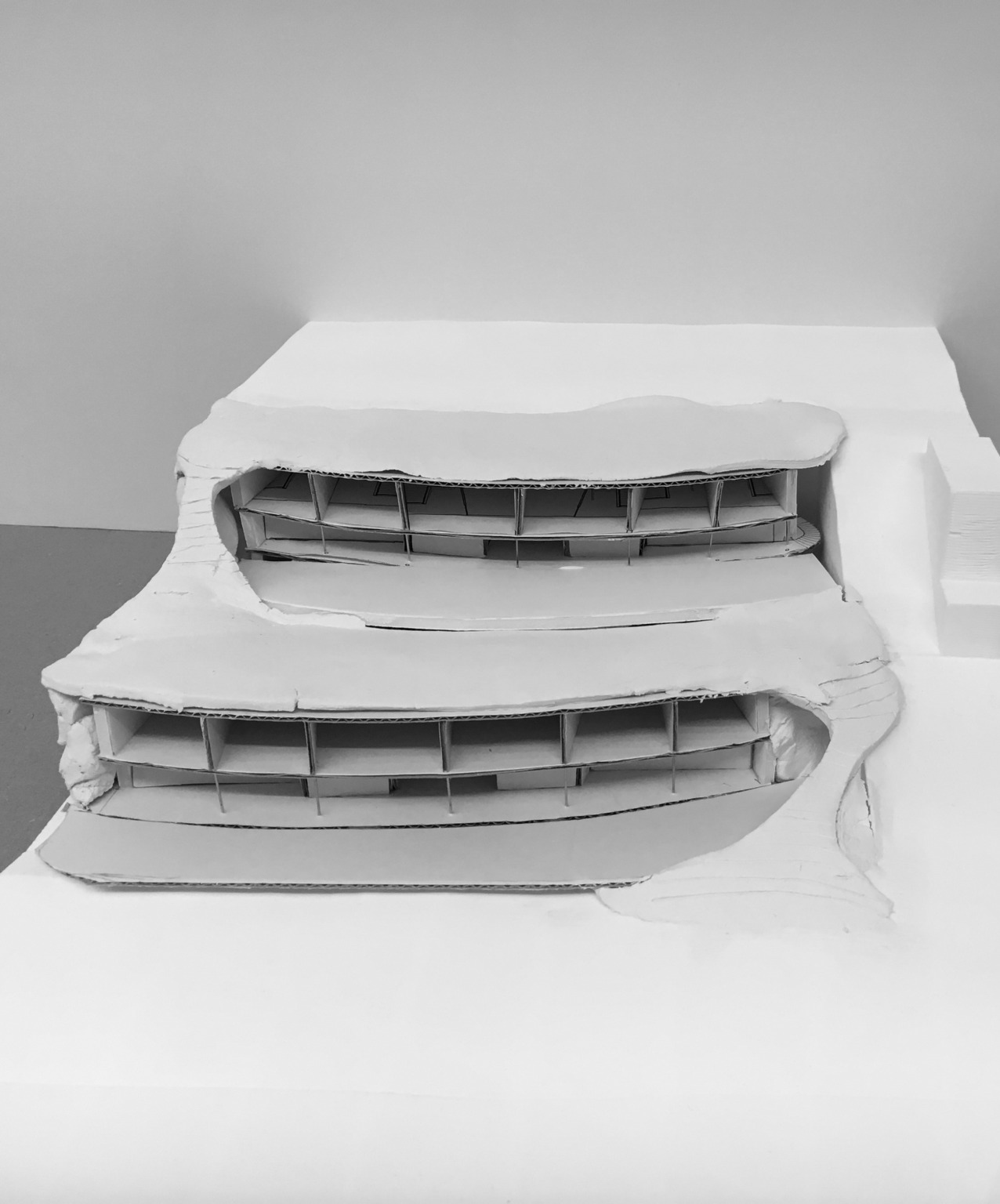 Aïre, Geneva
This housing complex is designed to connect the neighbourhood of Aïre, Geneva, and offer a gathering ground for its residents.
A concrete rail moves in a tail-motion down the property slope, framing a public park space above and living units below. The plot contains two identical buildings, each housing up to 14 People.
They are embedded in the surrounding topography and completely hidden at street level. All the spaces are oriented towards the river Rhone, embracing the view.