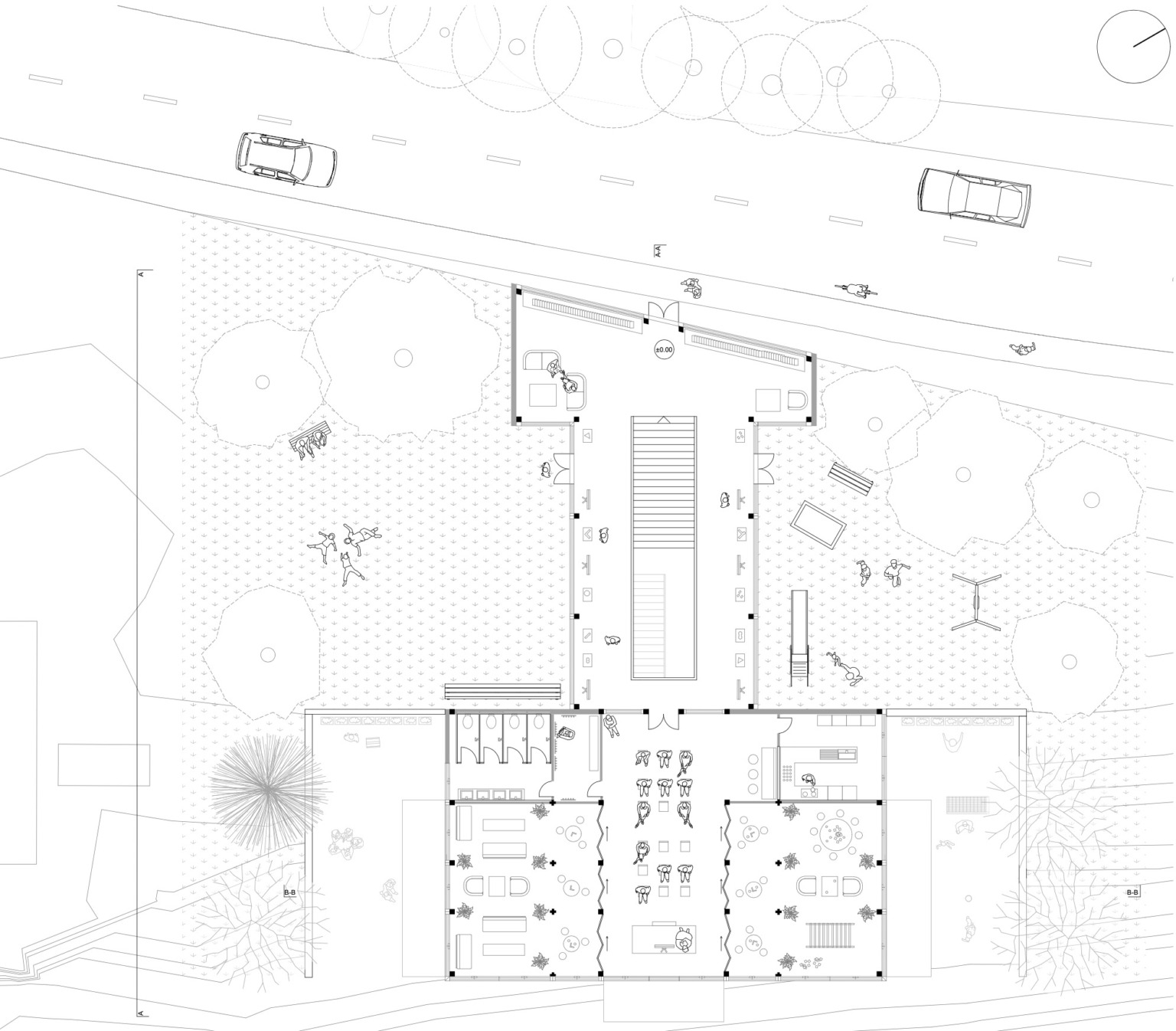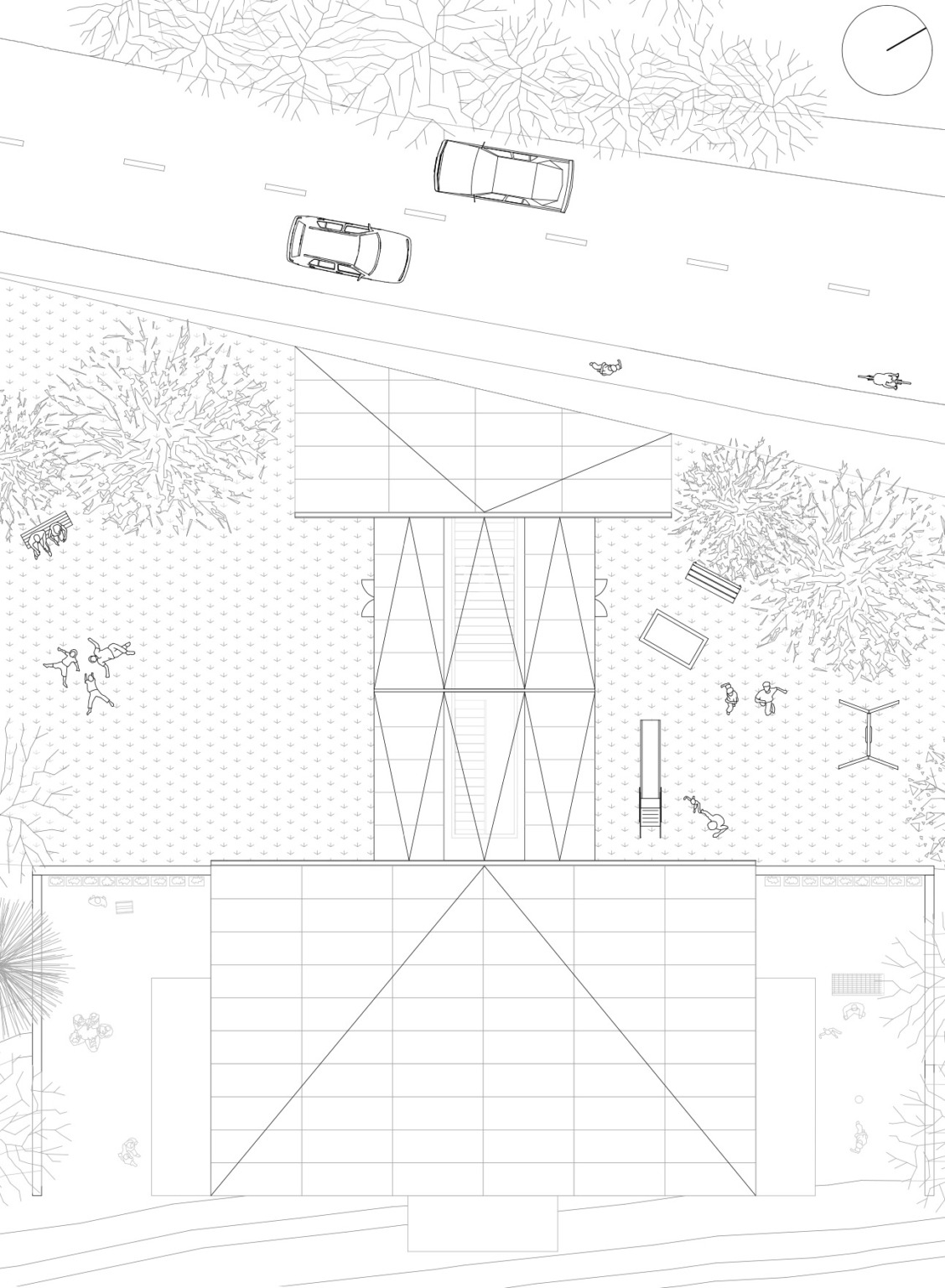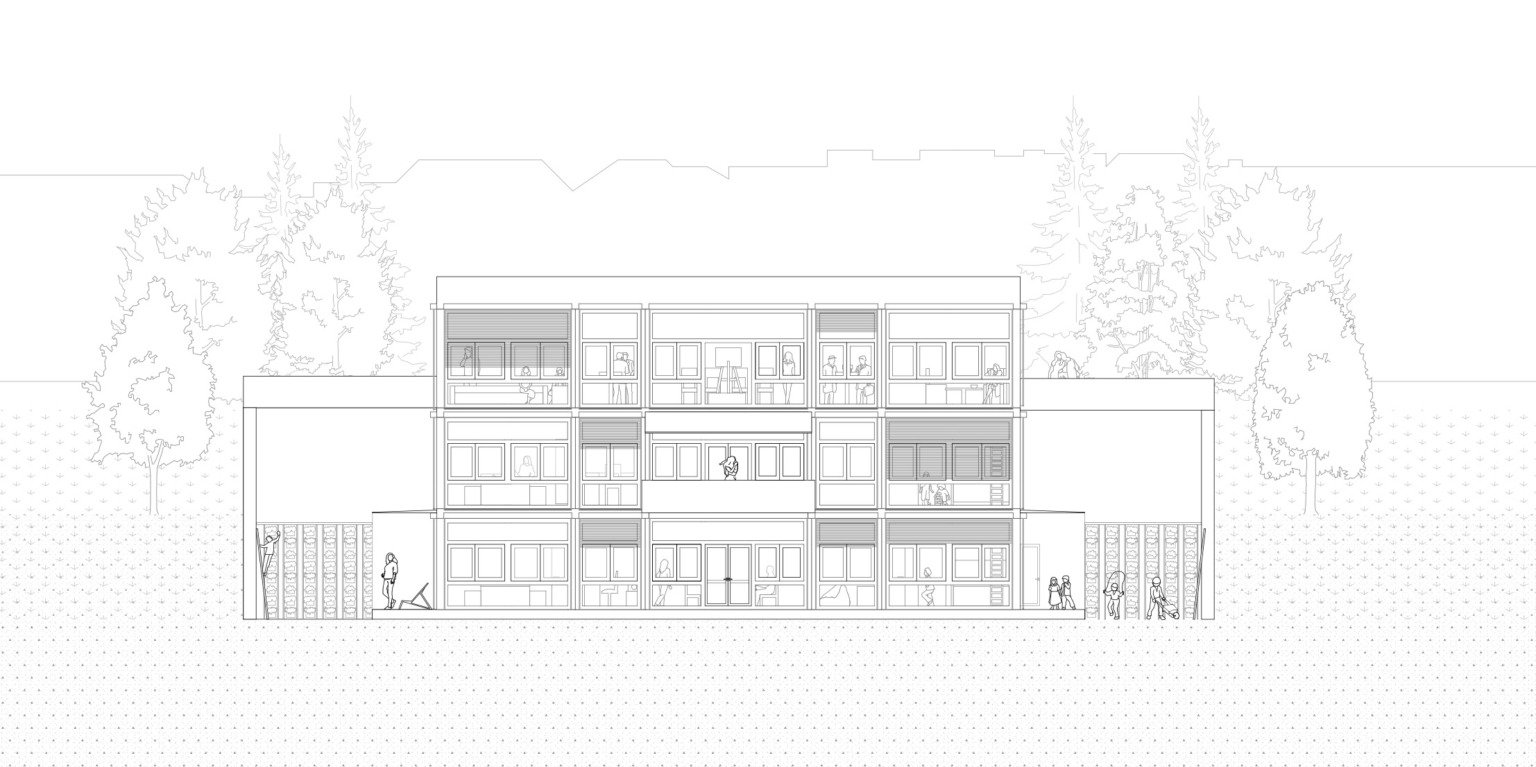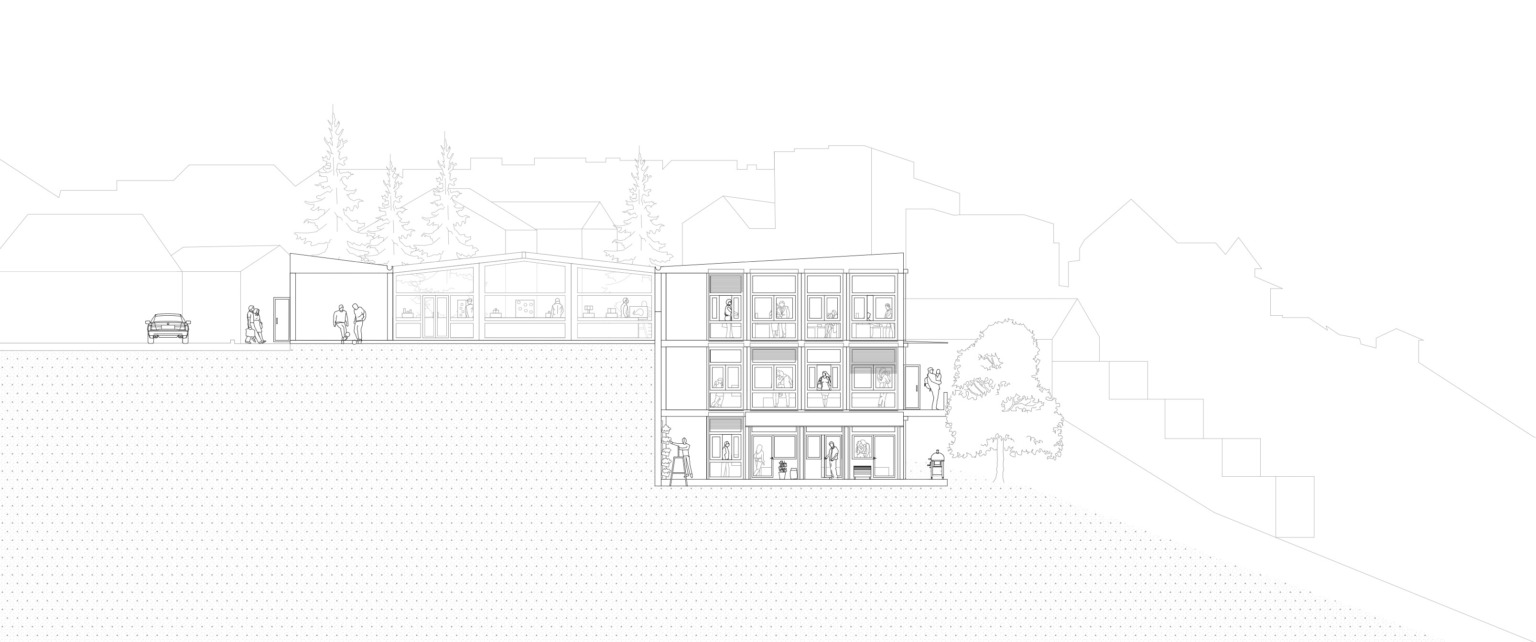 Aïre, Geneva
This design proposes an urban solution in which relations with the centre are improved by spatial rearrangement. Artists and their families have the opportunity to interact constantly, without losing privacy or opportunities for retreat.
For example, the use of mobile partitions between the buffer zone and the common room ensures high flexibility in use - either as part of the community or as part of an individual working space. Working spaces and private spaces are clearly separated by means of the solid doors, with the intention to ensure privacy and intimacy.
The supporting structure, a column-gird construction made of wood, offers a high degree of flexibility in the floor plan and is connected to the glass facade. Inner walls are clad with plaster. Thus, the room atmosphere appears warm and light.