Toriniwa Branches – Window Leaves ,
2017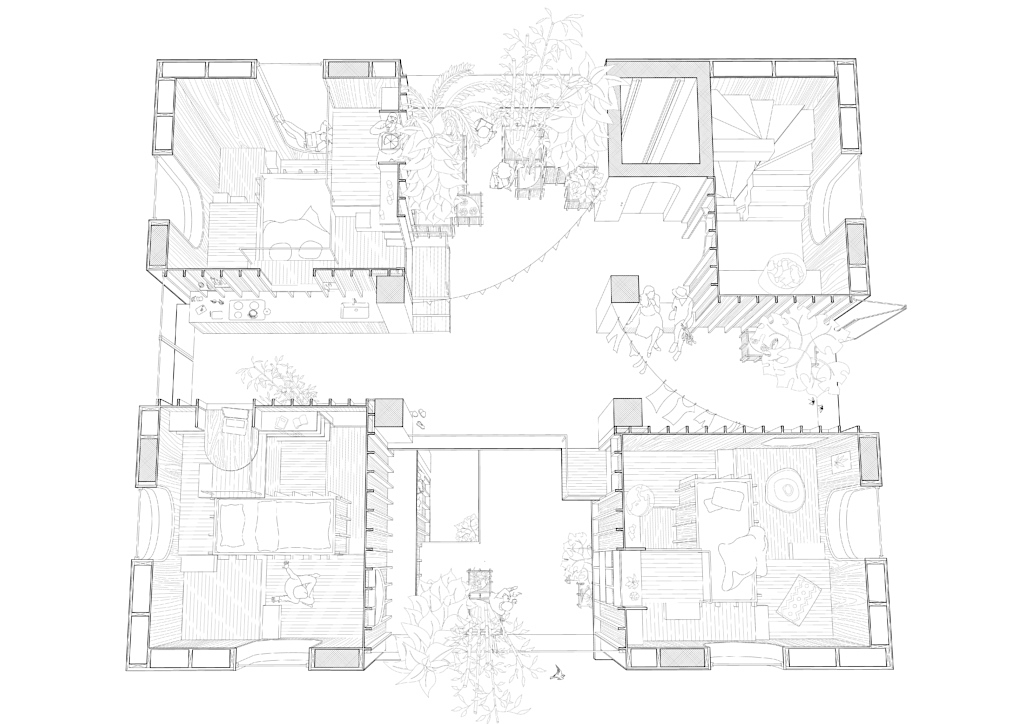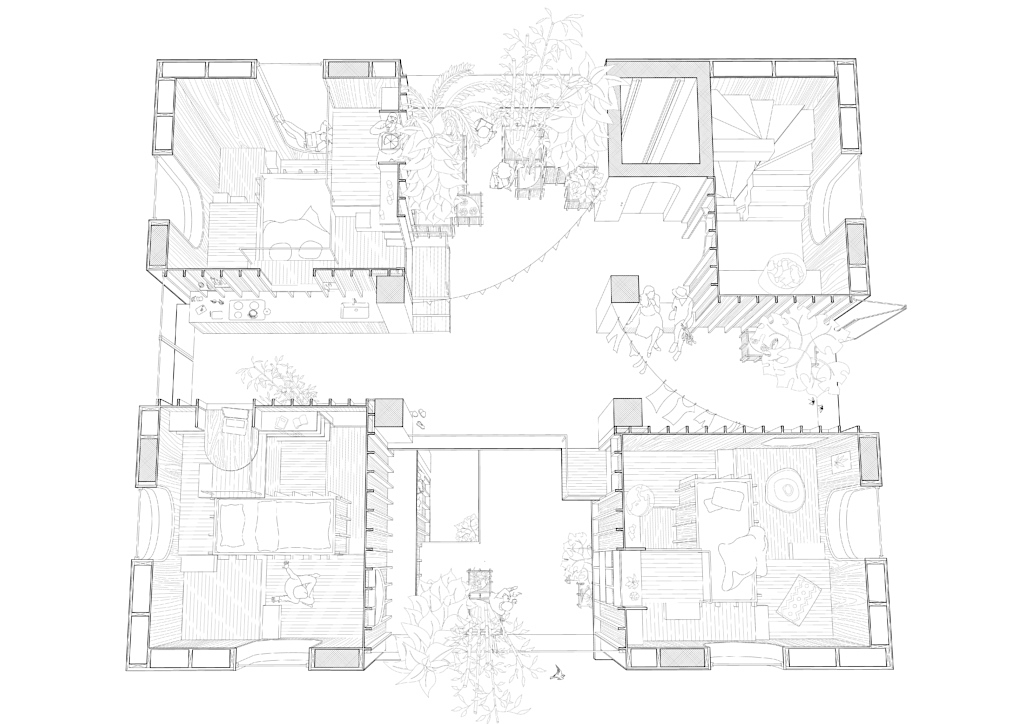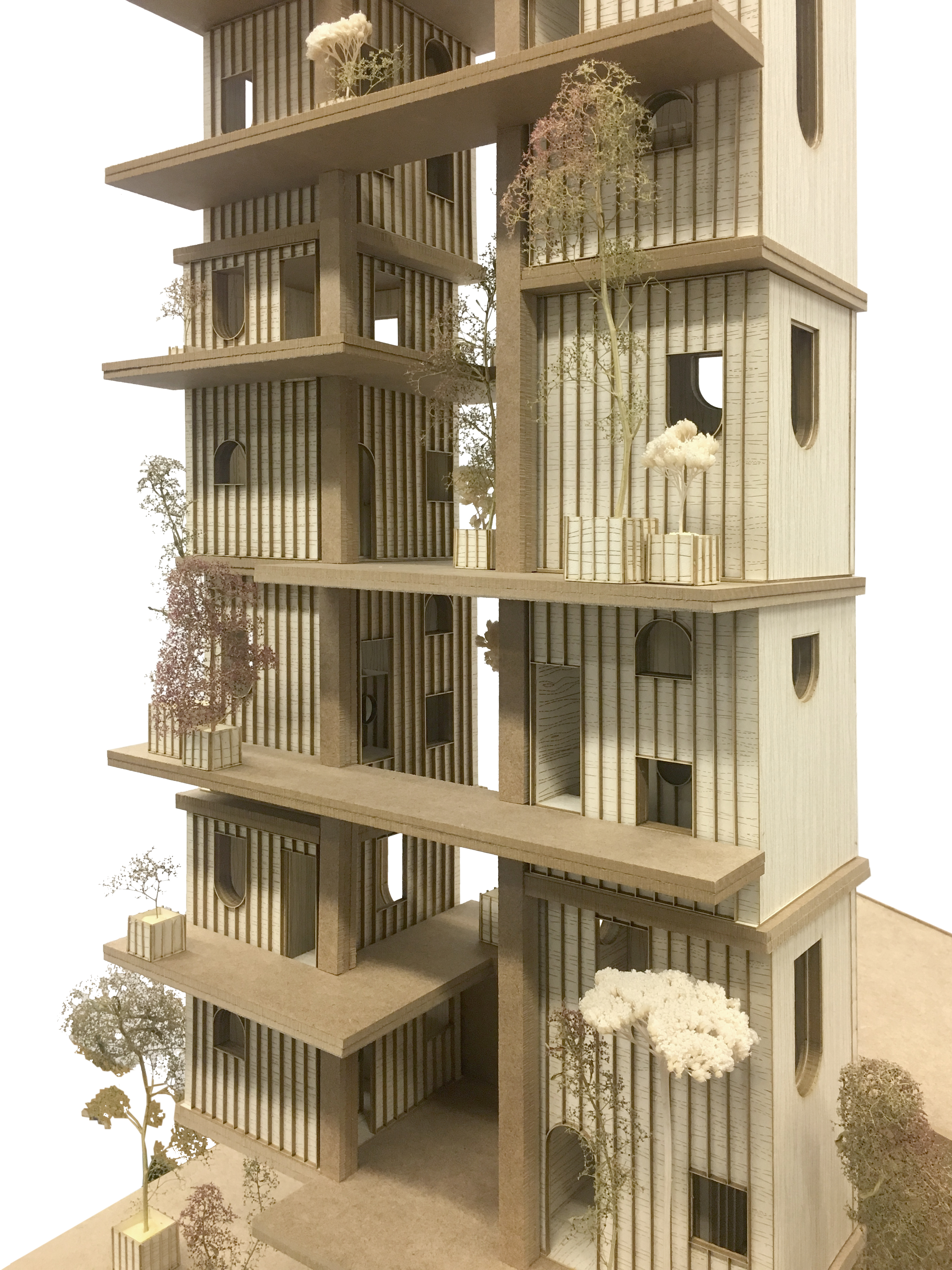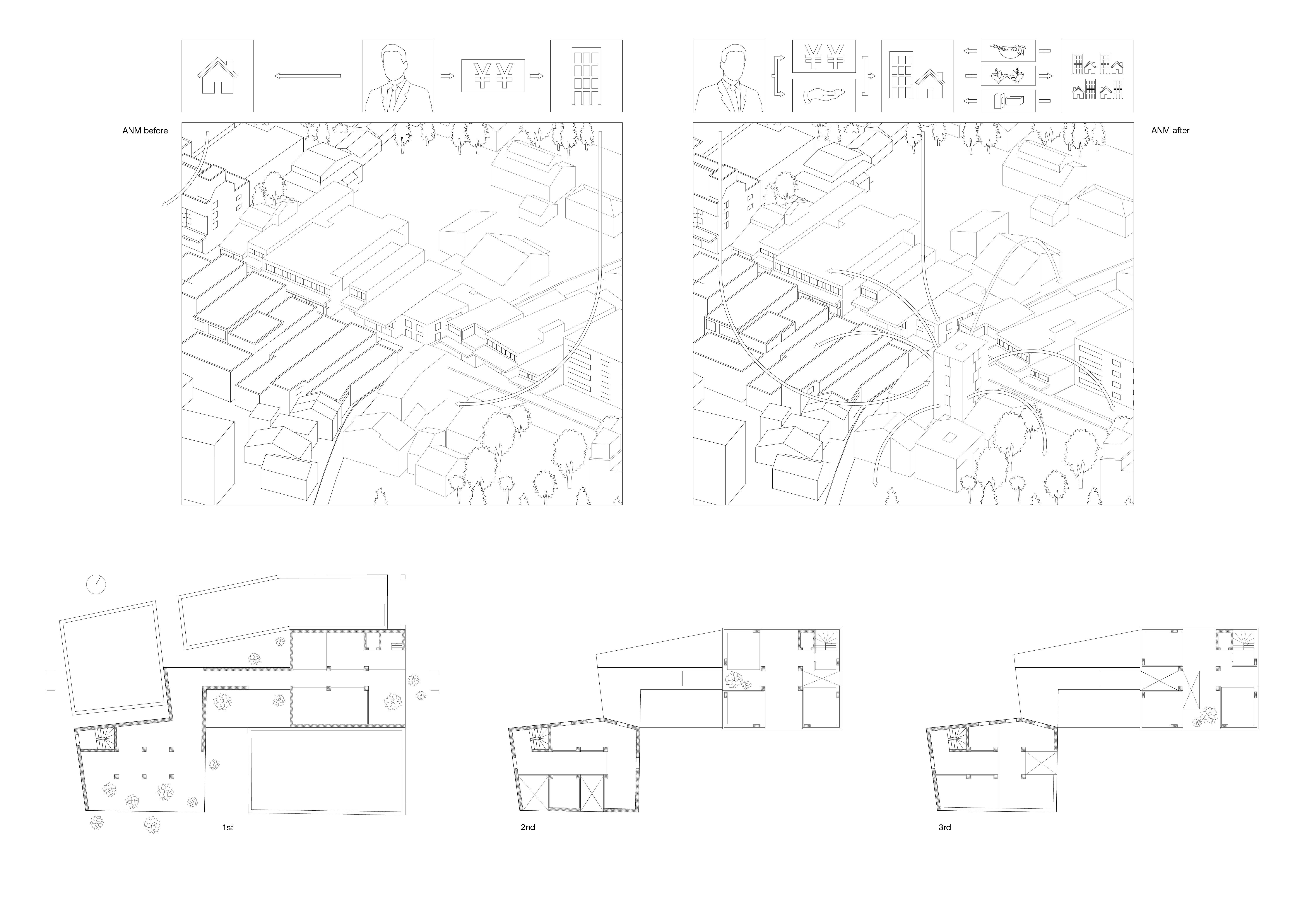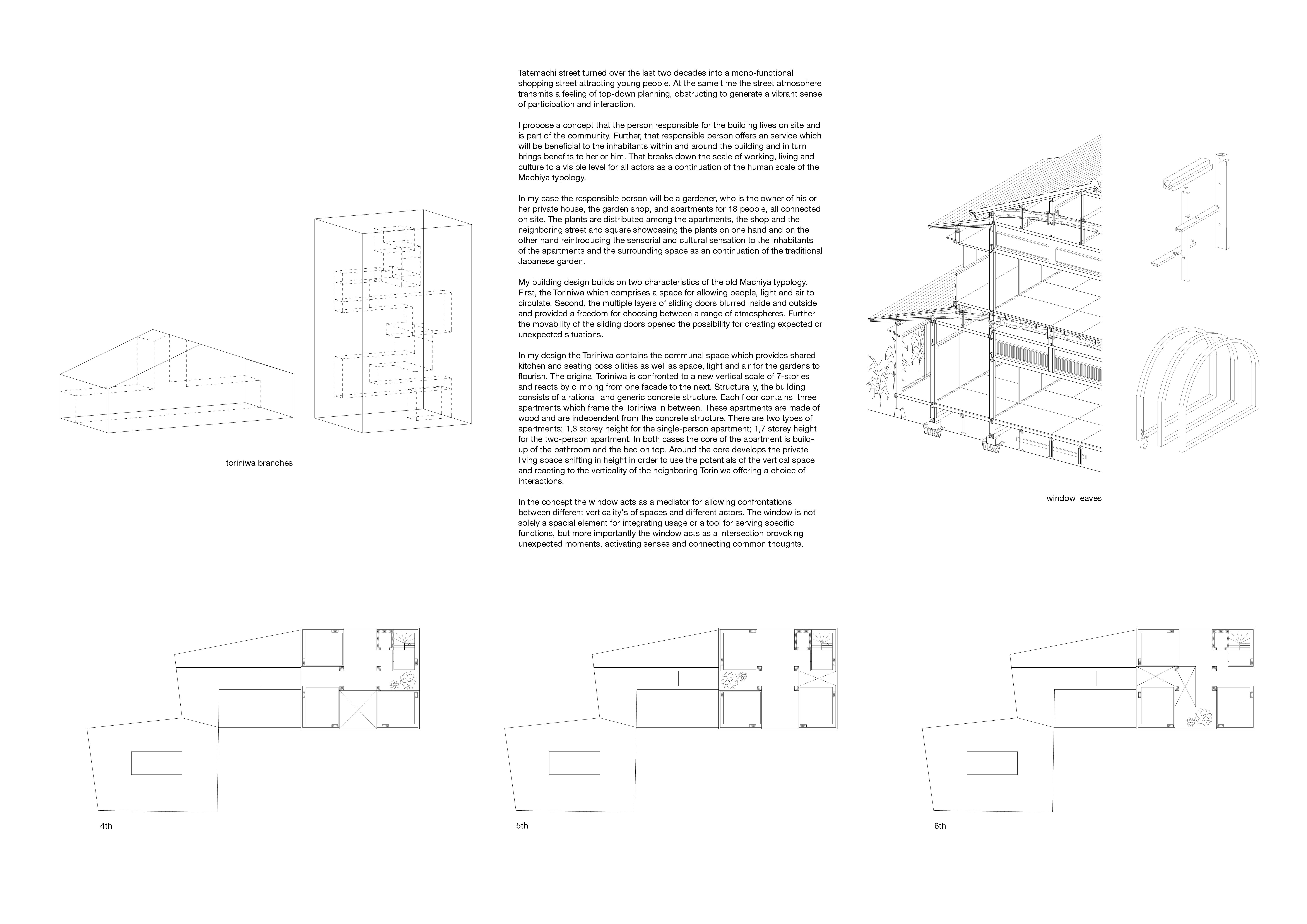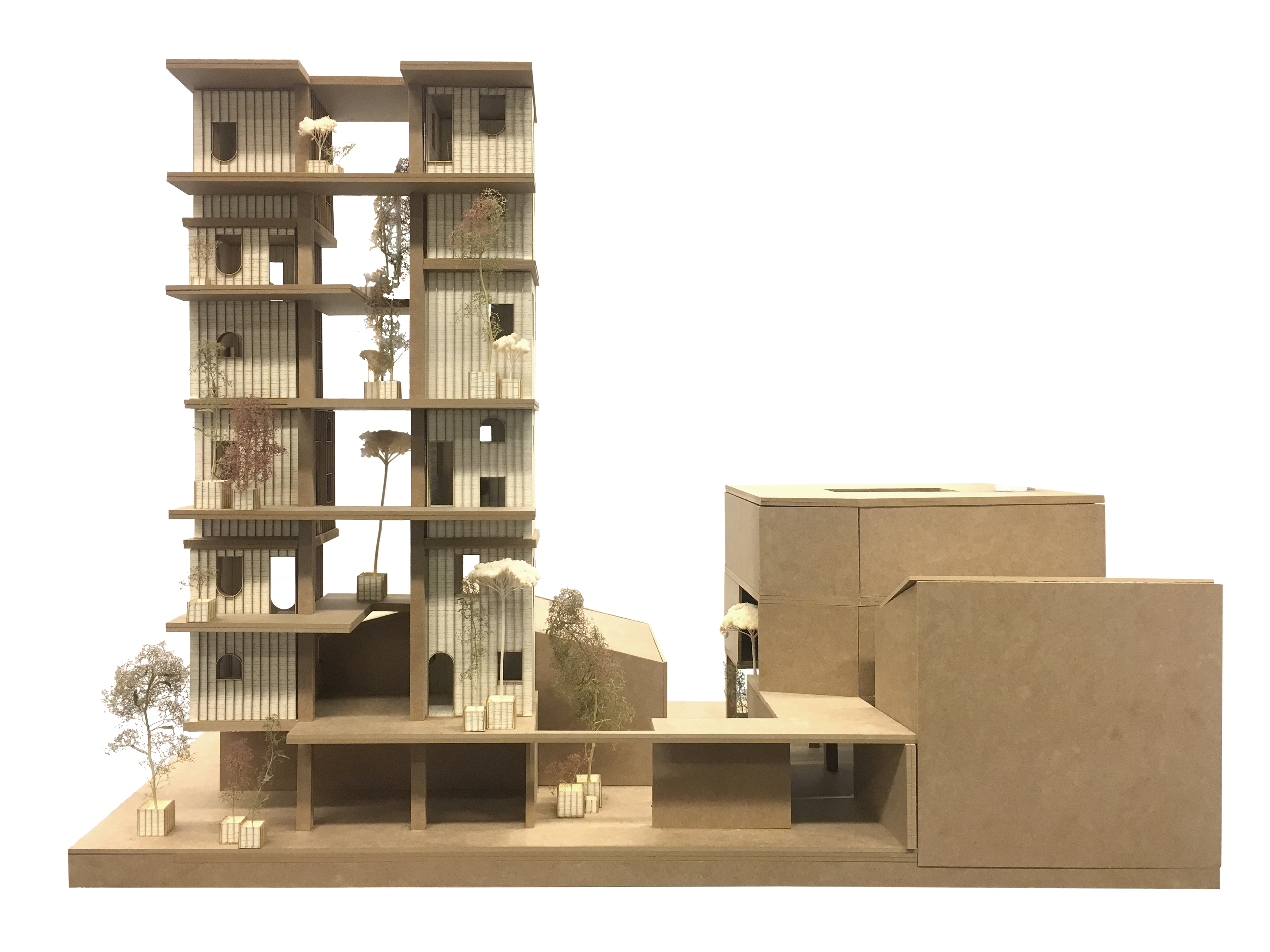 Tatemachi Street - Kanazawa - Japan
I propose a concept that the person responsible for the building lives on site and is part of the community. Further, that responsible person offers an service which will be beneficial to the inhabitants within and around the building and in turn brings benefits to her or him. In this case a gardener.
My building design builds on two characteristics of the old Machiya typology. First, the Toriniwa which comprises a space for allowing people, light and air to circulate. Second, the multiple layers of sliding doors blurred inside and outside and provided a freedom for choosing between a range of atmospheres and privacies.
In the design the window acts as a mediator for allowing confrontations between different verticality's of spaces, humans and plants. The window acts as a intersection provoking unexpected moments, activating senses and connecting common thoughts, as a continuation of the social sphere generated by the Machiya typology.